If you are thinking about booking your spring time holidays... think Portugal!
We know that Easter, nowadays is mostly about family quality time, with the exception perhaps of some young people for whom this period is more about spring break fun with friends. But no matter who you choose to spend your holidays with, Portugal is the ideal choice!
Either you are traveling alone, with friends, toddlers or teenage kids, if you are a hip trendy young traveler, or an experienced Traveler that has seen it all... if you are all about gorgeous landscape and nature, wine, food, architecture, arts and culture, heritage or unique experiences... Portugal will have the perfect destination for you, and Wine Tourism in Portugal will have the best tours, with, off course, the best service for you. The extra good news is that if you book for Easter holidays, most of these Exclusive Tours are with a special up to 10 % discount... Now, the only decision you need to make is which Portuguese locations you will want to visit!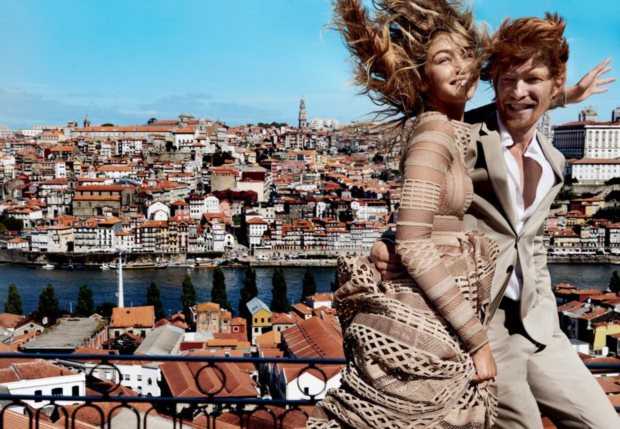 Photo credit: Mario Testino for Vogue