Looking for somewhere to go and stay during fall? It is an awesome time to travel. Why? Let us tell remind you a fact or two: It is not a high demand season, neither a special holiday, so availability on the best places will be easier and at the best prices.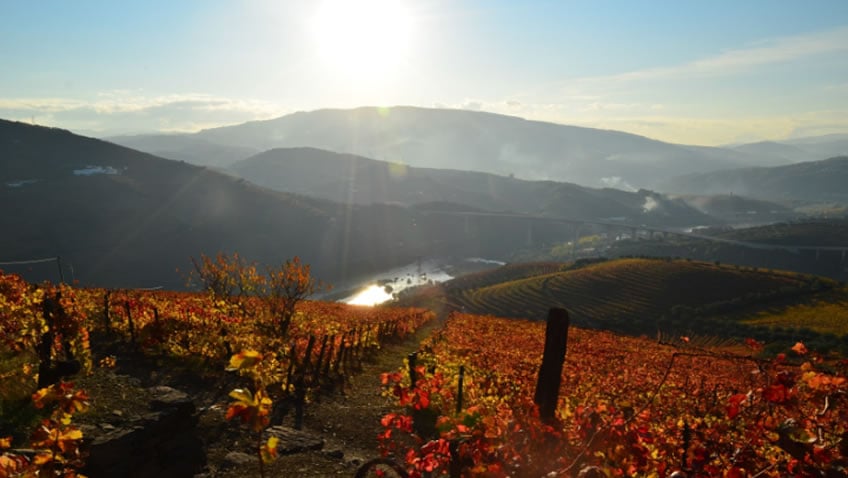 We know you feel the urge to go out and just relax from the long gone summer vacations and charge batteries for the holiday season. Portuguese balmy weather in November. Well why not?
When looking for somewhere to go and stay during fall you might be searching for some fresh air in the mountains or be enchanted with a bright and colorful vineyard typical for this time of the year. In order to help you with that we selected our 5 places where you can have all of that and more.
The countryside means a great opportunity during fall because it is not packed with tourists and you will be able to enjoy it the sow traveler you are. Enjoy the calmness, the balmy weather, set the mood for romance or surprise a loved one with a exquisite wine tasting. Find out the best places and be a smart traveler, book it now.
It is only within this period, from September to October, that travelers have the opportunity to see a grape picking and stomping, take part in a wine and food tasting and attend a harvest event. So, hold on and check bellow our 5 Best Places to Stay in Portugal this fall.
Quinta da Pacheca

- Douro Region
Quinta da Pacheca is considered one of the most prestigious and recognized properties in the Douro Region, near the left bank. It was first referenced in a document dated of the 17thApril 1738, where it is called "the Pacheca" because its owner was then D. Mariana Pacheco Pereira. But it was only in 1903 that D. José Freire de Serpa Pimentel decided to develop his growing interest in oenology, acquiring the property dedicated to the wine production.
In 1995 Quinta da Pacheca officially began its project in wine tourism opening its doors for guided tours to the property and sale of its wines in Quinta's store. Later on, in 2009, they begun to explore another form of business that broadened the tourism offer.
In June 2012, the majority of the capital was acquired by Maria do Céus Gonçalves and Paulo Pereira, Portuguese entrepreneurs based in France. The Quinta became part of a modern, consistent and dynamic business group, opening up to a new development cycle.
With around 75 hectares of own vineyards planted in the Humanity World Heritage, nowadays, Quinta da Pacheca is one of the most visited estates in the Douro Region and has been consecutively awarded in wine tourism. An example of this is the prestigious distinction of Best of Wine Tourism* in various modalities, and in its famous wines which have been receiving the most distinct awards.
If you are interested in this winery we recommend our 3-Days Tour in Douro where you can explore this and other exclusive estates.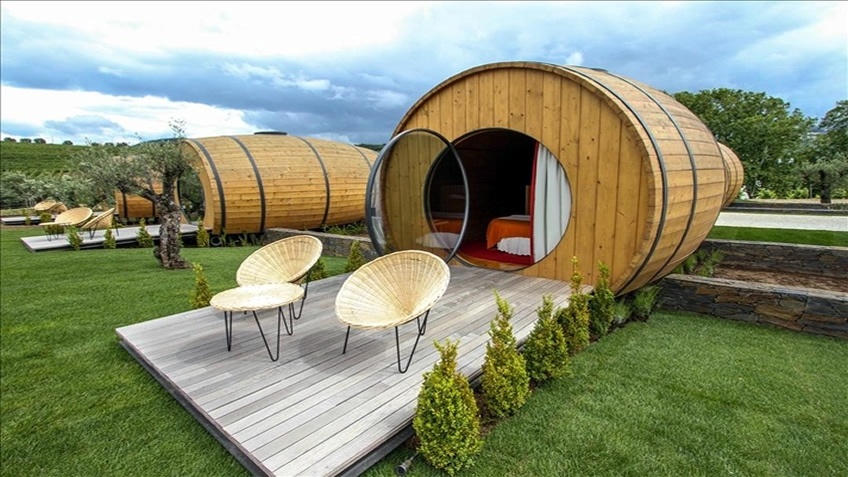 Quinta do Crasto

- Douro Region
The name Crasto comes from the Latin castrum meaning "Roman fort". Indeed, Quinta do Crasto is located in a prime spot in the Douro Demarcated Region in Northern Portugal, belonging to the family of Leonor and Jorge Roquette for more than a century.
Today, it is managed by the two of their sons: Miguel and Tomás who are keeping it a mixture of the tradition and modernity. They are, thus, the fourth generation of the family to manage this emblematic estate that seduces all with the unique quality of all of its products.
With approximately 130 acres (321 ac.) the property includes a large percentage of old vines averaging 70 years of age, highlightning the famous Vinha Maria Teresa and Vinha da Ponte, from where the special category wines Quinta do Crasto are born.
Although, the earliest records mentioning Quinta do Crasto and its wine production date back to 1615. It later received Feitoria status (the highest vineyard classification of the time), together with the other noteworthy estates of the Douro Valley.
Besides producing premium wines, Quinta do Crasto also produces three types of Port Wine - Finest Reserve, LBV and Vintage - and has recently begun the production of olive oil of superior category, having already two references: Premium and Selection.
If you now feel motivated enough to visit this winery you can enjoy one of our guided tours.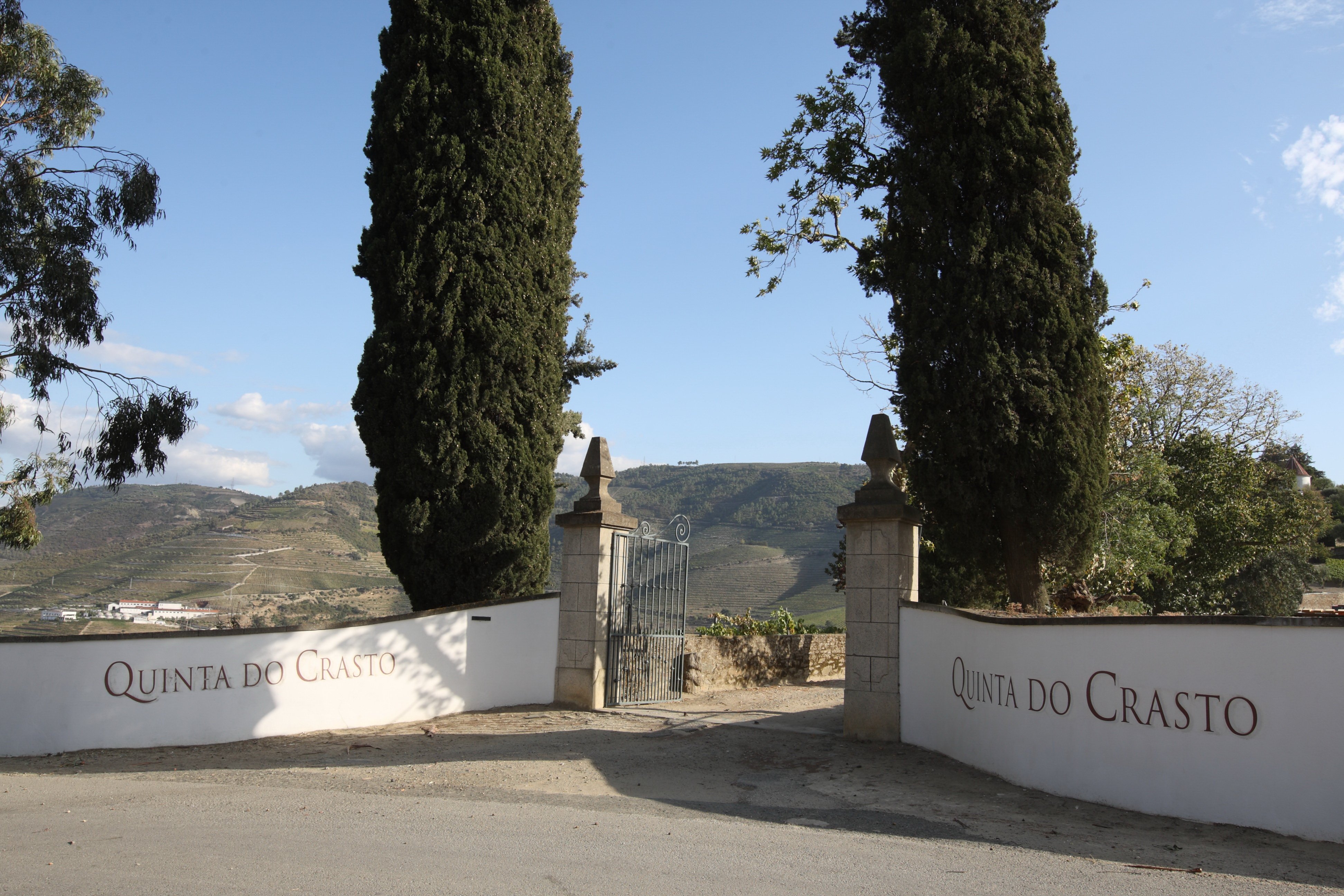 Vila Vita Parc - Algarve Region
The VILA VITA Parc Resort & Spa is located in the Algarve Coast beautifully set on the top of a cliff surrounded by an area of 22 hectares (54 acres). Initially founded in Austria, it was only in 1992 that the VILA VITA Parc opened a beach hotel in Portugal. And since 1997 the hotel group includes the private vineyard 'Herdade dos Grous' in the Alentejo region.
Today, the property offers a total of 170 luxurious rooms and suites in different styles and features and spacious villas with private swimming pools and panoramic views of the Atlantic. But if you are into exclusivity, there are two Penthouse Suites of 105 square meters (1.130 sq. ft.), both with living room and fireplace, dressing area and a spacious terrace overlooking the sea. Or, in the Residence, there are 26 exclusive rooms and 3 suites. In addition, the suites in the OasisParc offers a private swimming pool with butler services if you wish. Outside you find the ex-libris of the resort and head up the cliff top with stunning views over the sea. Each Villa consists of 4 bedrooms.
Besides, you can enjoy the fabulous restaurants with a wide range of foods, since rustic specialties to award-winning gourmet cuisine. The bars, the café and the wine cellar just complete the stay as a cherry on the top of the cake. But if you think that is all, you still have more to come in the wellness zone, golf courses and yacht excursions.
Discover this resort and many more experiences in our 3-Day Tour in Algarve with all inclusive.
L'AND Vineyards, Luxury Wine Resort - Alentejo Wine Region
The L'AND Vineyards resorts is located in the Alentejo Region with 22 suites, 10 Sky View suites and 12 L'AND View Suites distributed within its 120 square meters. It is set in a valley of vineyards, olive groves and a lake, recovering the typology of the traditional properties ("montes") of Alentejo.
The central building is based on the Roman and Arab tradition incorporating the living room, library, a shop with the exclusive products L'AND MADE, the cellar and "wine club", a Spa with 800 square meters (8.611 ft2), the restaurant and the patio lounge.

The interiors are made of slate natural stone and wood designed by the architect Marcio Kogan, ornamented with a set of art pieces and exclusive furniture and fabrics.
This 5 star holiday village is considered to be the Tuscany of Portugal and an amazing area of wine production. But also, a home for the best olive oil paired well with the traditional bread, black pork, lamb and egg-yolk desserts in the 5 Michelin star restaurant.
There you can feel a bit of the calmness of the countryside in the spa experiences and wine therapy spa, a definitely unforgettable feeling.
In our 3-day tour in the region you can get all of this experiences and many more in a customized duration tour. There you will explore the best restaurants, country estates, and wine tastings of the region, having a thorough overview of this place in a short period of time.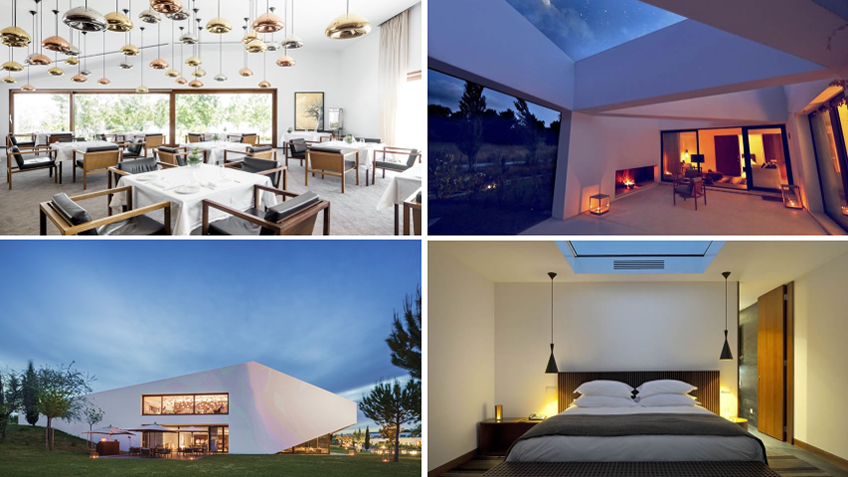 Carmo's Boutique Hotel - Vinho Verde Region
Carmo's Boutique Hotel is situated at the heart of Vinho Verde Region, in Ponte de Lima, the largest wine region of Portugal. It runs from Porto to the Spanish border with 15 glamorous suites and a robust selection of wine-related activities and a top gastronomy at the reach of all.
Besides, it has an outdoor swimming-pool, a restaurant and terraced dinning room, and a spa offering aromatherapy treatments.
The vinho verde or "green wine" produced there is usually light, fruity, and have a slight fizz. Although people say that the name of the wine recalls for the lush natural setting, but the truth is that it is done to be consumed young.
As you can see there are lots of appeal to the region with all those offering and a field of grapes for you to enjoy in our 3-day tour in the Vinho Verde Region, for example. It includes visits to wine-growing farms nearby, day trips to the main towns, like Braga and Guimarães and more.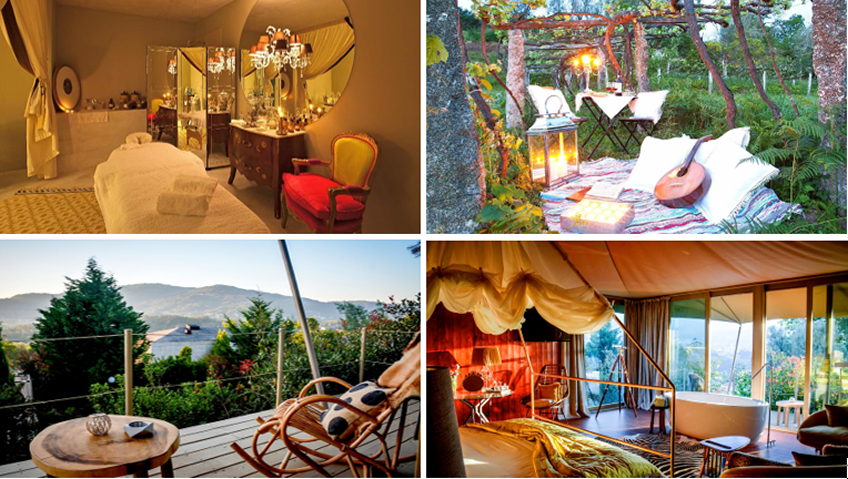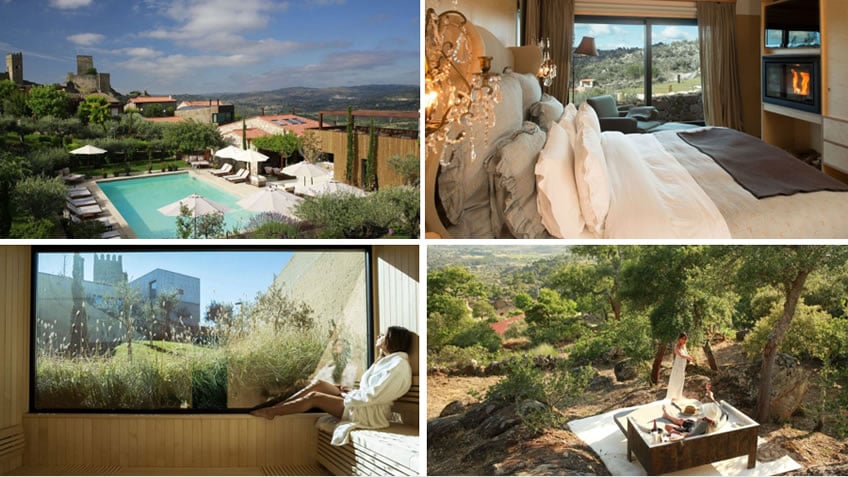 Now that you discovered the Portuguese wine regions and the best places to stay in Portugal this fall, you may want to discover all that we can offer for the harvest season in 2019. So feel free to customize your tour with us!