Europe is a trend that never fades. From the classic Italian Amalfi coast, to the wine tours in Douro Valley and some other countries rising in popularity, you just can't miss Europe this Summer.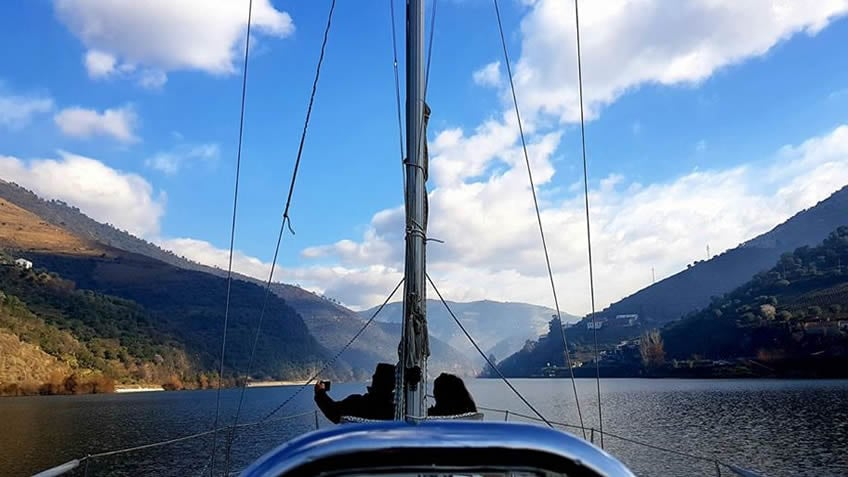 Have you heard about Portugal? Maybe you have heard of Port wine, Vinho do Porto, in the past decades, but there is more to Portugal than this famous wine. This country is located just next to the Atlantic Ocean, Spain's neighbor. A small yet trendy country, the most eastern point of Europe.
Part of what makes Portugal a top destination for your summer vacations is the great weather, long ocean coastline, plenty of natural landscapes to explore, historically rich and with strong traditions, this is Portugal. Did I tell you about the Portuguese wine and food? Gastronomy is one of the Portuguese people obsessions, that and the disbelieve that exists such thing as a personal space. We are warm, friendly people who are always kissing and hugging, and talking way close to strangers. Oh, and almost everyone will be able to communicate with you in English.
So be welcome to Portugal and feel the warm embrace of the old continent. Discovering it one region at a time: Lisbon, Porto, Douro, and Alentejo.
Summer Holidays in Portugal: Lisbon
Lisbon is one of the best travel destinations in the world and it's easy to understand why: great beaches nearby, the cathedrals and monuments, the labyrinth cobblestone-covered streets, the seven hills that provide unique views over the city, the Tagus river, the food and wine, the welcoming people...the list goes on and on.
A modern, vibrant, and diverse city that is the starting point from which you can explore the surrounding regions. It is also a great wine producing region offering hundreds of tasteful wines able to please even the most demanding wine enthusiast. It's a perfect destination no matter the time of the year you choose to visit but it definitely stands out in the summer when it has a unique white light, a cool breeze blowing from the Atlantic, the traditional taverns with Fado concerts... Have a look at our suggestions for your summer holidays in Lisbon and discover one of the top European destinations.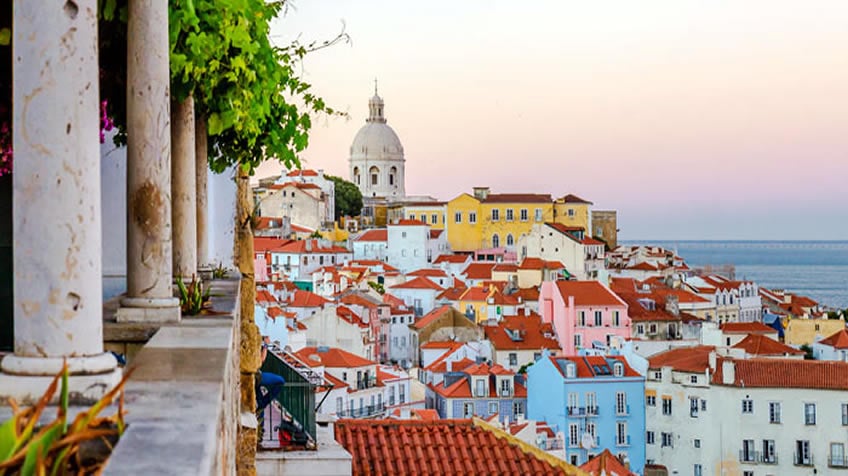 Summer Holidays in Portugal: Porto
Porto is Portugal's second city, right after Lisbon, and despite not being a large city, it has everything: a beautiful downtown, a colorful and traditional riverside, great beaches, culturally rich monuments, churches and museums, and beautiful parks to walk around or have a picnic. The world knows it mostly due to the famous Port wine, which is stored and ages in the renowned cellars along the banks of the Douro River.
The city is is becoming one of the trendiest towns in Europe as it keeps being mentioned in some of the most awarded magazines as a must-visit city. Not only that, but it was also elected as the Best European Destination 2019.
There is plenty to see in Porto with new museums, restaurants, bars and activities popping every week. So if you're looking for a young, fresh city, have a look at our suggestions and start planning your summer holidays in Porto.

Summer Holidays in Portugal: Douro
Douro, a world Heritage site by UNESCO and, is one of the best and most beautiful wine destinations. There is something for everyone at the oldest demarcated wine region in the world: enjoy traditional visits or wine tours, some of the best wineries and vineyards in Portugal, wine tastings in a cruise down the Douro river - one of the most beautiful rivers in Europe, and the journey is one of the most scenic routes on the continent - explore ancient train routes following the course of Douro, and taste chef meals at the river side.
You can even take part in the harvest with the locals (during the harvest season) or, just simply contemplate the landscape while holding a glass of wine in your hand at the balcony of a riverside hotel or wine estates - this variety of possibilities is what makes Douro so unforgettable and irresistible for those thousands of travelers who visit it every year.
We gathered a few suggestion for you to plan the perfect summer holidays in Douro and fall in love with it
.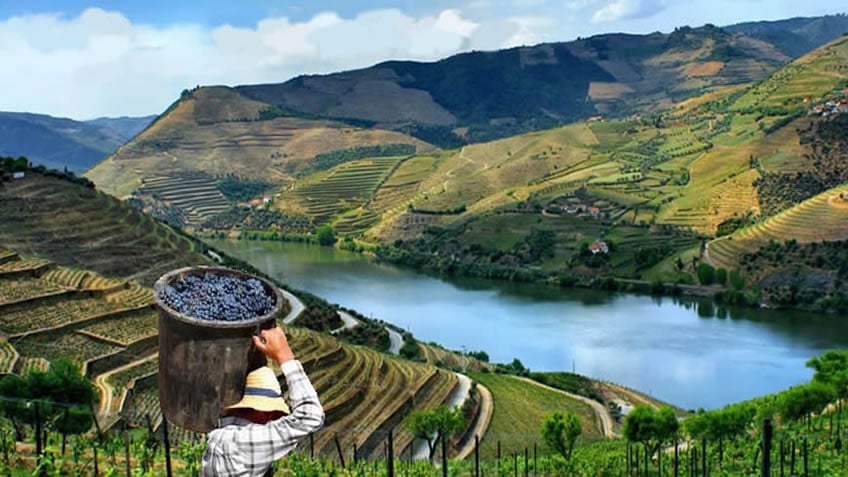 Summer Holidays in Portugal: Alentejo
The Alentejo is one of the most genuine Portuguese regions. While it has modern cities, such as Évora - a UNESCO World Heritage Site- it still holds true to traditional values and way of life from older times. It was elected, by USA TODAY readers in 2014, as the best wine region to visit in the world and it has, since then, become one of the main wine destinations for wine lovers. It stretches over almost one-third of Portugal and is one of the largest regions in Portugal. Its gastronomy and, naturally, its wines also stand out by their quality.
The Alentejo offers some of the most wonderful landscapes you will ever see, world-renowned wineries where you can taste its great wines, rocky beaches ideal for walking and sunbathing, endless outdoor activities, wonderful food made with regional products with a twist of modernity, century-old monuments, culture and heritage, luxury Wine Hotels and Farms for a dreamlike stay, and the most friendly and welcoming people that will make you feel like you are at home. The options are endless but we hand-picked the best experiences that will certainly help you plan the perfect summer holidays in Alentejo.
Book your holidays so you can guarantee access to the most remarkable experiences, the most charming Hotels, Wine Estates, and to a range of exceptional and unique offers.