Winter, and particularly Christmas time, is traditionally the perfect time for a family or a couple getaway. While there are many cities that make it worthwhile visiting during the hotter months, Porto offers a wide range of activities and attractions, showing its magical and enchanting side during the colder months.
One of the best activities to do during a winter in Porto or during Christmas time is a guided tour to the Port wine cellars and taste the famous Port wine, a sweet fortified wine from the Douro region. And if you could, at the same time, enjoy some chocolate and some cheese with your Port, while getting the Christmas shopping done, perfect, right? So what could be better to do in Porto than to warm up in the most renowned wine lodges, tasting the delicious Port wines? Check our suggestions below!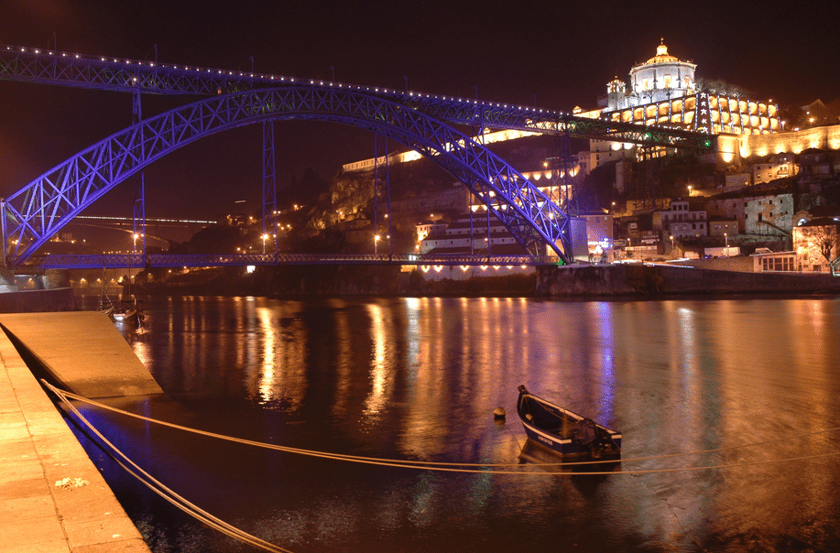 If you are not sure which Port wine tours to do and which cellars to visit, here are a few wine tours for you:
Traditional Tour to the Port wine cellars
If you prefer a more traditional Port Wine Tour, start your tour at Real Companhia Velha, a place filled with stories in an atmosphere with more than 257 years of history and one of the wine tours in Porto that will definitely take back you in time. Here we recommend the VIP Tour, a guided tour of the century-old Cellar, beginning with a video that portrays the wine production from the Douro to Gaia. The tour continues across the main ageing warehouse until the "Vintage Museum" and ends at the store with a tasting of the young Port wines: Dry or Lágrima + Ruby or Tawny and an aged Tawny10 Years and Tawny 40 years.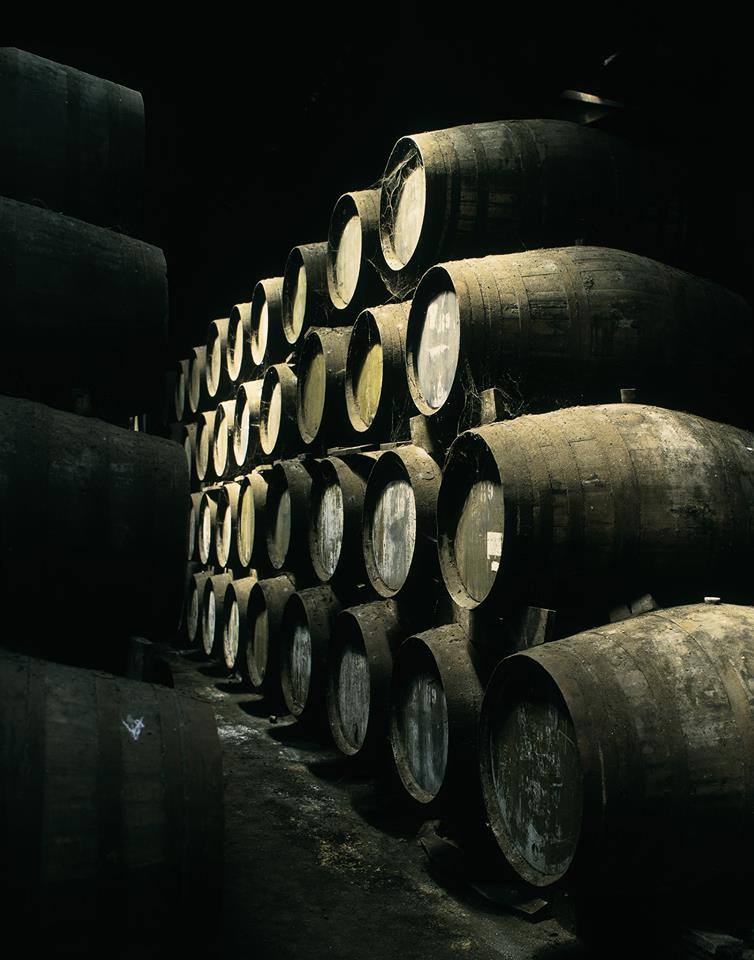 Heading towards the river, stop for a visit at Caves Croft for a (literally!) sweet guided wine tour: a Port and Chocolate Experience at Caves Croft. This guided tour includes a visit to the ageing cellars and tasting of three special category Porto wines: Pink, Reserve and Tawny, 10 years, with chocolate and Tawny 20 years tasting. During the winter months this experience takes place in a charming room, where the warmth of the fireplace and the refinement of the room, make it perfect for an hour of Port wine tasting in an ambience of pure relaxation.
Just a few steps further you will find Caves Offley, one of the most prestigious estates in premium Port wine production. Here we recommend the Offley Reserve Visit, including a guided tour through the cellars with a tasting of three Offley Porto Wines.
Half-day tour to the Port Wine Cellars in Porto with an Interactive Moment
Start your day at the river side in Vila Nova de Gaia, with a breathtaking view over the Ribeira and the beautiful cascade of coloured buildings. Visit Caves Sandeman for a 1790 Tour, a guided tour starting at the Sandeman Museum and ending with a wide tasting of Porto Wines in "The 1790" room. Sandeman is of the most emblematic Port wine cellars, characterized by the figure of the misterious Don, the man with the cape.
Just a few minutes away you will find Caves Ferreira, one of the most well-known names and one of its most charismatic and legendary figures in the Port wine industry: Dona Antónia Adelaide Ferreira. Here you can take a guided tour of the cellars with a tasting of three Douro PDO Wines from Casa Ferreirinha, the producer of the famous "Barca Velha". here we recommend the Dona Antónia Visit, a private tour to the "Hall of Belongings of D. Antonia" and Ferreirinha Museum and a commented wine tasting of five Port Wines Ferreirinha in the "Old Bar", a tasting room of the 19th century.
Continue your tour to Espaço Porto Cruz, a modern multimedia place where you will be able to interactively learn about the history of the Port wine and taste one of the best wine pairings: wine and cheese, where you will have the opportunity to taste five Porto and Dalva wines and five different cheeses.
The first tour includes:
VIP Tour at Real Companhia Velha: 15€
Port and Chocolate Experience at Caves Croft: 11,15€
Baron of Forrester Visit at Caves Offley: 12€
Total: 38,15€/person
The second tour includes:
1790 Visit at Caves Sandeman: 16€
Dona Antónia Visit at Caves Ferreira: 16€
5 Wine and Cheese Tasting at Espaço porto Cruz: 15€
Total: 47€/person
For those who are really interested in the history of Port and want to taste the highest quality Port wines in a private environment, we suggest a third Premium Port Wine tour:
Porto Vintage Visit at Caves Ferreira (includes a tasting of three Vintage Portos from different decades): 30 €
Old Tawnies Visit at Caves Sandeman (includes a tasting of old tawnies (10, 20, 30, 40 years) in a private room): 35€
Connoisseur Experience at Caves Croft (includes the tasting of three Porto wines special category: Pink, Reserve and Tawny, 10 years, tasting of Late Bottled Vintage, Tawny 20 years and Vintage Croft 2011): 17,25€
Total: 82,25€/ person
At the end of your tours, you can always stop at the Wine Shop at the different cellars for some Christmas shopping, since Port wine is one of the most classy and elegant gifts anyone can offer and receive, pairing perfectly with Christmas desserts and after dinner celebrations.
While in Vila Nova de Gaia, near the Port Wine Cellars, you can stay for lunch at DeCastro Gaia, the restaurant at Espaço Porto Cruz, an innovative place for tasting the Portuguese flavours under the guidance of renowned Chef Miguel Castro Silva, paired with an excellent wine list. If you prefer, you can book dinner instead, finishing your day with the orange colours of Porto's sunset covering the Douro with golden hues.
Source: Wikipedia Commons
If you enjoyed our suggestions for a great winter day in Porto, you can easily book these experiences in our site. Our booking process is very simple, you just have to:
2. Choose the experience(s) you want to book.
3. Insert the Information required (date, number of adults and time of the visit) > BOOK NOW
4. FINALIZE and wait for the confirmation email.
If you prefer, we can make the reservations for you or even plan you a custom tour with your favourite wine cellars, so that we have your dream tour in Porto!