It's always hard to decide where to eat on vacation, right? If you're visiting Alentejo, you can now skip that conversation because we're featuring amazing dining options for you. From Michelin-starred restaurants to rustic country estate cuisine, you'll find all our options below.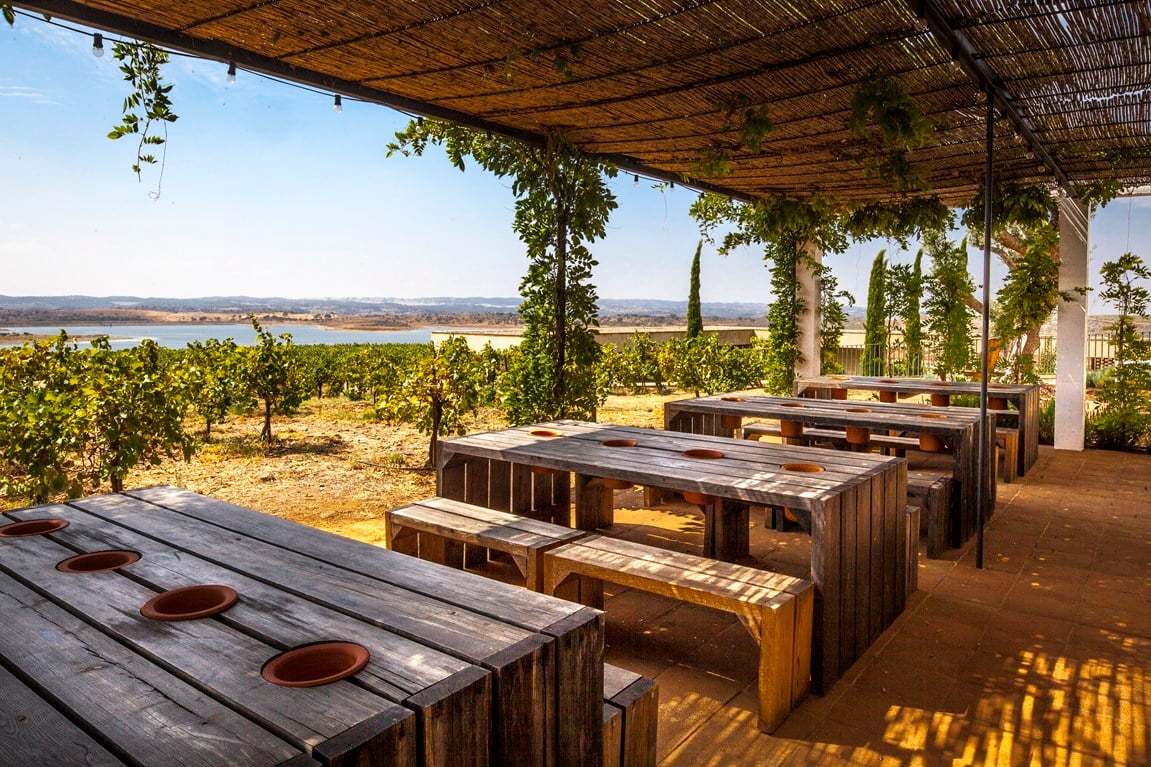 Located only one hour's drive from the capital city, Alentejo makes for a wonderful laid-back destination. It has been touted as both the Provence and Tuscany of Portugal and has confidently taken its place as an area of outstanding wine production. A new wave of up-and-coming restaurants and bars has also emerged, as young chefs reinvent traditional gastronomical staples and receive increasing international praise.
Upper Alentejo Region
A member of Design Hotels, Torre de Palma is housed in a beautiful manor house, not far from the Spanish border. Dating back to the 14th century, it was entirely renovated into a beautiful charm hotel. Everything in it revolves around wine: there's a wine cellar and tasting room, several wine-related activities, and a vineyard all around. At the in-house restaurant Basilii, you can experience Alentejo's flavors with an extra touch of sophistication by Chef Filipe Ramalho.
Thirty minutes south is João Portugal Ramos and the beautiful Adega Vila Santa. Built-in accordance with the region's traditional architecture, Vila Santa offers several different wine tasting experiences, as well as a handful of lunch programs available for two or more people. All of them include a tour of the winery and cellars and the lunch menu varies from one to the other but it is always rooted in the flavorful Alentejo cuisine. If you're looking for something special go with the cooking workshop or spend the day with the winemaker.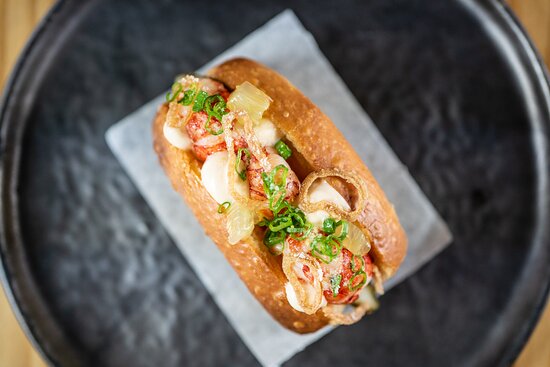 Herdade do Esporão
Évora Region
There are now 23 Michelin-starred establishments in the country, a yearly growing number that only strengthens Portugal's soaring culinary reputation. One hour east of Lisbon, in the Alentejo region, you'll find the exclusive wine resort L'AND Vineyards, where everything revolves around wine. At the in-house Michelin-starred restaurant the menu has incredible dishes and the food is creative and finely crafted. The dining room is absolutely beautiful, sparse, and comfortable, with dozens of Tom Dixon-designed pendant lamps.
Regional cuisine is served in Convento do Espinheiro's in-house restaurant. Divinus Restaurant is located in the convent's ancient wine cellar, amid arched plastered vaults. The selection is tremendous, with the traditional game and meat dishes, as well as a comprehensive wine menu. Be sure to also try the richly yolky desserts, historically made by nuns and monks.
Across town is Restaurant Degust'AR - housed in a 16th-century palace converted into a 5-star boutique hotel - where a creative blend of Alentejo and Mediterranean flavors is served under the guidance of Chef António Nobre. You can choose from two tasting menus paired with two different wine combinations. The ambiance is relaxing with low lights and beautifully laid tables.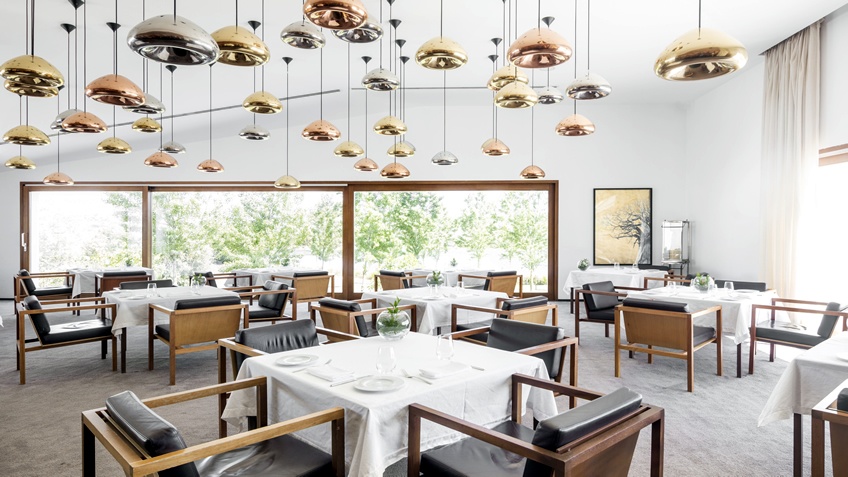 From there, it's a short ride to the picturesque village of Arraiolos, famed for its exquisite handwoven rugs and miniature clay village "Aldeia da Terra". Nearby Monte da Ravasqueira is just one of the many traditional wineries that have opened their doors to curious wine enthusiasts. Enjoy a tour of the vineyards and wine-producing facilities, followed by a visit to the spectacular private carriage collection. If you're traveling in a group of 10 or more, it is a great place for a gathering over a very nice meal.
Past this point, ride through glorious countryside to Herdade do Esporão for a visit and delicious lunch. This is a family-owned winery originally founded in 1267, which includes vines, olive trees, a beautiful water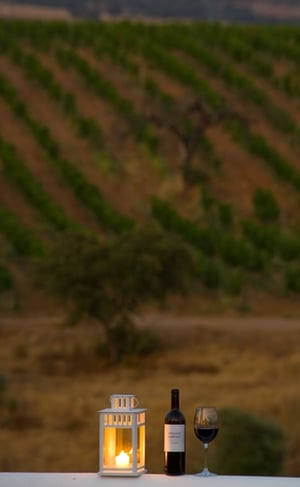 reservoir, as well as archaeological monuments, and an in-house museum. Esporão has several brands within its portfolio - from wines to olive oils - all available to taste and buy (and splurge) at the wine cellar shop. At the restaurant, with an amazing view over the water reservoir, there are two tasting menus with the option of wine pairing.
Lower Alentejo Region
At Herdade do Sobroso homestead, in Baixo Alentejo, guests can explore the sprawling vineyard and indulge in some excellent wines and foods made on-site. There's also a wine-tasting course, perfect for anyone with an interest in wine, which allows you to learn about big-picture concepts over some very fine wine.
Further south is the charming country estate Herdade dos Grous. This beautifully secluded country estate spreads across over 1700 acres of gardens, olive groves, and vineyards. Enjoy a carefully prepared meal at the in-house restaurant accompanied by quality wines. Grous also offers guided tours of the producing facilities followed by a wine tasting session, as well as the opportunity to spend the day with the in-house enologist where you'll learn about winemaking and viticulture.
The wild and remote beauty of nearby Herdade de Malhadinha Nova's luxury retreat down south in Alentejo's Beja region is perfect for those looking for a secluded hideaway. Led by Michelin-starred chef Joachim Koerper, Malhadinha restaurant offers seasonal menus inspired by the Alentejo cuisine, made with locally grown and fresh ingredients.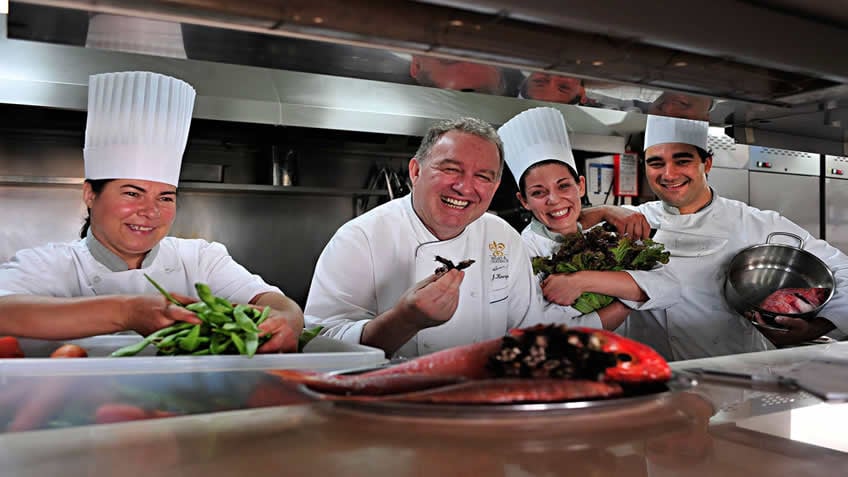 If you're looking to combine the best experiences, we'd be more than happy to tailor-make you a trip from scratch. By booking with us, you'll work with one dedicated consultant, who will not only take the time to listen to your requests but also discuss different options with you. All of this coupled with a knowledge of the country means you'll get the best out of the time you have to spend on your next tour in Portugal.
The article originally published in 2018