Figuring out where or what to eat only seems to get harder - especially when you're visiting some place new. To get you started, see our full list of favorite places to eat and drink in Porto, which will make the daunting task of picking a restaurant a lot more simple.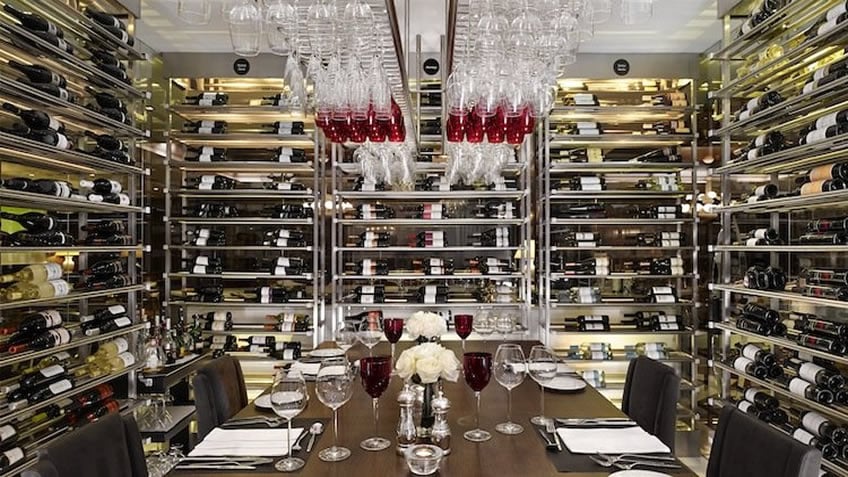 Porto has changed a lot over the past few years and the city is now home to world-class dining options and hip gastronomic projects. As downtown evolves, a new wave of up-and-coming restaurants and bars has emerged. Young chefs are reinventing traditional gastronomical staples, while Portuguese wines receive increasing international praise.
Right in the heart of the city, is Rui Paula's DOP. Tucked in a beautiful building where once stood an old monastery, this creative and sophisticated spot lives up to the expectations surrounding the Michelin starred-Chef, with a creative menu rooted in both tradition and modernity - with ingredients like Octopus, Veil Tenderloin and Salted Cod - smartly paired with a comprehensive 60-page wine list.
Five minutes down the street is Forno Velho, one of Hotel Carris Porto Ribeira in-house restaurants. The food, service, and ambiance are excellent. This is a beautiful venue, a bit of an arched look and attractively remodeled. It serves creative dishes inspired by Portuguese cuisine with modern twists.
Boavista neighborhood - west of the city center - is a modern area with a financial type of district, tall buildings, famous chain hotels, and a handful of landmarks, such as the iconic Casa da Musica. Porto Novo is located inside the Sheraton Hotel in Porto. This contemporary, glass-walled restaurant offers sophisticated Mediterranean-inspired cuisine, as well as a unique private dining experience at the magnificent wine cellar, during which the wines are the star performer.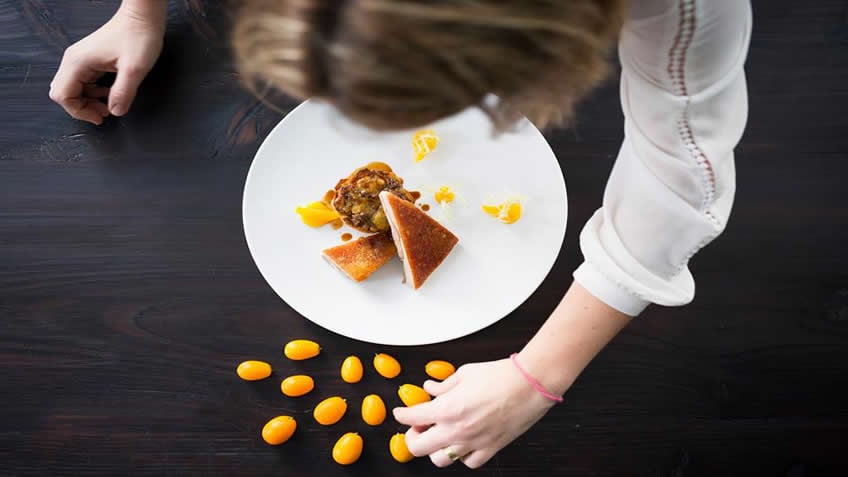 On the opposite river bank, in Gaia, is the contemporary looking DeCastro Gaia. Located on the third floor of Espaço Porto Cruz - where visitors can explore all things related to the production and culture of port wine - this riverfront restaurant led by talented Chef Miguel Castro e Silva matches ports and wines with petiscos rooted in traditional Portuguese flavors. Try the Brás Style Codfish or the Pork Cheek cooked in Red Wine and Cumin and have a Port Wine Cocktail on the rooftop with all-around views across the Douro to the old city.
Sitting in between several port lodges - where for centuries wines have been blended and matured - The Yeatman stands out. Billed as a luxury wine hotel and spa, everything in it revolves around wine. The hotel's own restaurant lives up to the expectations surrounding a two-time Michelin starred spot, with a creative and sophisticated menu rooted in both tradition and modernity.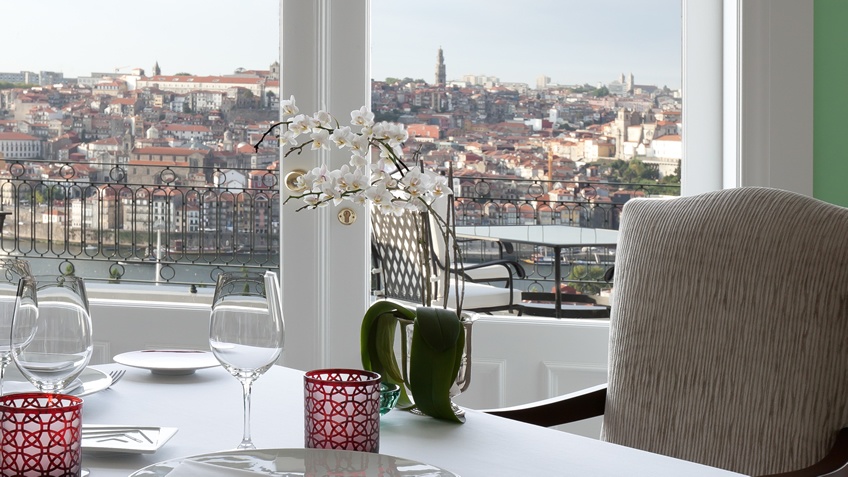 A short taxi ride away in the Porto's most desirable district - seaside Foz - is Pedro Lemos. One of Porto's two Michelin-starred restaurants, Pedro Lemos's namesake restaurant opened in a beautiful stone house 9 years ago. The awarded chef uses first-class ingredients in a creative way, all beautifully plated and available in varying tasting menus. You can also spend a pleasant evening at one of the outside tables on the terrace.
A mile into the neighboring maze of tree-lined streets you'll find Cafeína. This inviting restaurant opened in a century-old tile-clad house and serves international cuisine with a Portuguese touch. The wine list is also very good, with a fantastic selection of Portuguese wines. The atmosphere is cool and contemporary, with its black lacquered floor, moss-green walls and soft light.
North of Foz, perched on the seafront in Matosinhos - an area in the north of the city - there's Michelin-star Casa de Chá da Boa Nova. This modernist teahouse-turned-restaurant was designed by Pritzker-winner Álvaro Siza Vieira. There's no à la carte menu, only a selection of tasting menus featuring a mix of seafood and meat, as well as a wide selection of wines and pairing options.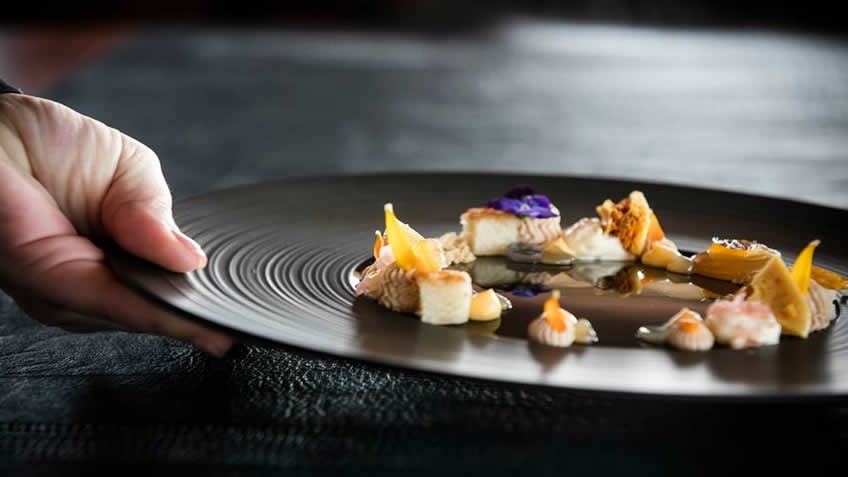 If you're looking to combine the best experiences, we'd be more than happy to tailor-make you a trip from scratch. By booking with us, you'll work with one dedicated consultant, who will not only take time to listen to your requests, but also discuss different options with you. All of this coupled with a knowledge of the country means you'll get the best out of the time you have to spend on your next tour in Portugal.