There's a reason why classics become classics. And that's usually because they're good. Our 5-day long Douro Wine Tour is one of our best-sellers and most talked about tours. Discover why on this day-by-day account of this once in a lifetime trip.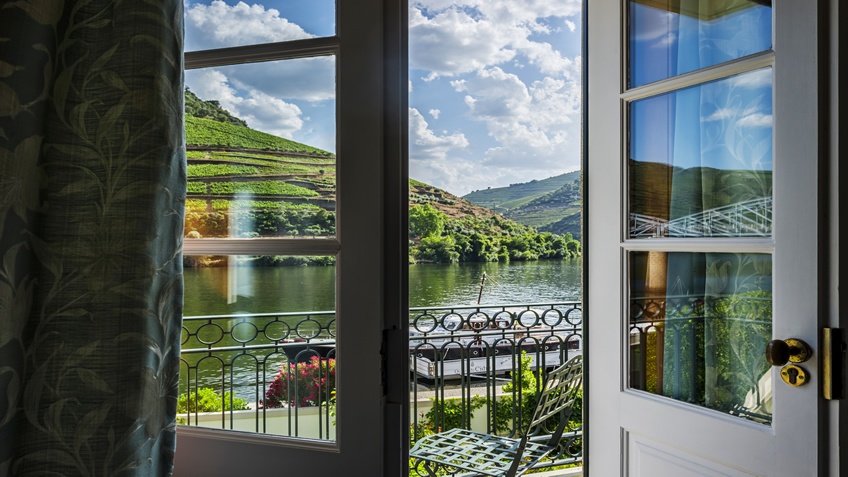 Day 1 - A room with a view
Starting with a pick up in Central Porto or at the city's Airport - all the way to the end of the tour - you'll head inland to the Douro River Valley. You'll be staying at the beautiful Vintage House Hotel located right on the riverfront of Pinhão, one of the region's most-visited locations and a fine base for exploring the area. This 19-century wine lodge has been entirely revamped and now features 50 spacious rooms, most with terraces or balconies with river views, a beautiful riverside pool, as well as wine shop selling Douro wines.
Day 2 - By the river
Lie back and enjoy a river cruise aboard a private sailing boat. The journey upriver is one of the most scenic in the world, with staggering views of the dramatic valley covered in bright green rows of grape vines.
Dinner will be at Rui Paula's DOC. Built over the river at Folgosa - just across the pier - this creative and sophisticated spot lives up to the expectations surrounding the Michelin starred-Chef, with a colorful menu rooted in both tradition and modernity, smartly paired with a comprehensive wine list.
Day 3 - Winery crawl
Across the river from Pinhão, is Quinta do Seixo, where the well-known Sandeman winery combines state-of the-art cellar technology with great wine experiences. The view is absolutely breath-taking throughout the year and you'll have the opportunity to sample five Port wines, including the much awarded Sandeman Vau Vintage.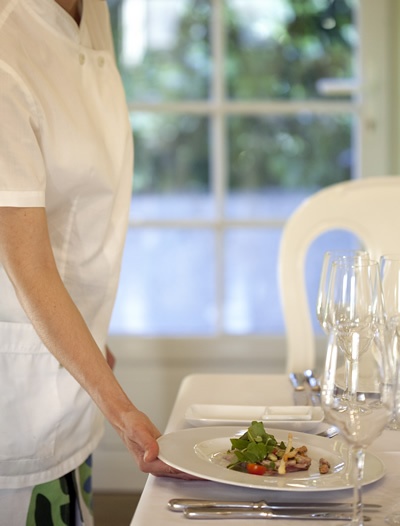 Afterwards, ride through glorious countryside to Quinta do Portal, which stands beautifully isolated in the middle of their own vineyards. Before indulging in a tasting, take a full tour of the scenic family-owned winery. Dinner will be held at the estate's in-house restaurant, led by young and talented Chef Milton Ferreira, who uses locally-grown ingredients splendidly paired with in-house wines in a creative way.
Day 4 - In the kitchen
Head downriver to Port wine town and cruise centre of Peso da Régua. Neighboring Quinta da Pacheca is a historic property that has been bottling under its own name for over two hundred years. You'll take a cooking class, where you'll learn traditional techniques while preparing your very own meal, followed by a guided visit of the estate and wine tasting.
In the evening, you'll participate in a unique chef's table experience at nearby Six Senses Douro Valley, their first location in Europe. You'll have the opportunity to follow all the cooking steps, while enjoying an impressive ten-course meal - generously portioned and beautifully plated - as well as wine pairings.
Day 5 - A farewell lunch
Last stop will be at Quinta Nova Luxury Winery House, with great views of the river and the estate's vineyard. Billed as the first wine hotel in Portugal, you will take part in a guided tour of the property, followed by a tasting of three class-rated reserve wines. Lunch will be held at in-house Conceitus Winery Restaurant, which has no menu and you'll get served whatever the kitchen has cooked, in perfect tune with the property's wines.
At the end, you'll be driven to the Porto Airport or downtown if you plan to extend your stay in Portugal.
This is a ready-to-book private tour, designed to be enjoyed off-the-rack. If you're looking for something different, we'd be happy to tailor-make you a trip from scratch. Tell us your plan and we'll do the rest!