If you've ever thought of visiting Douro, you may be overwhelmed by the sheer amount you can experience. In this post we detail 5 must-do's in the Valley that will make your trip all the more special.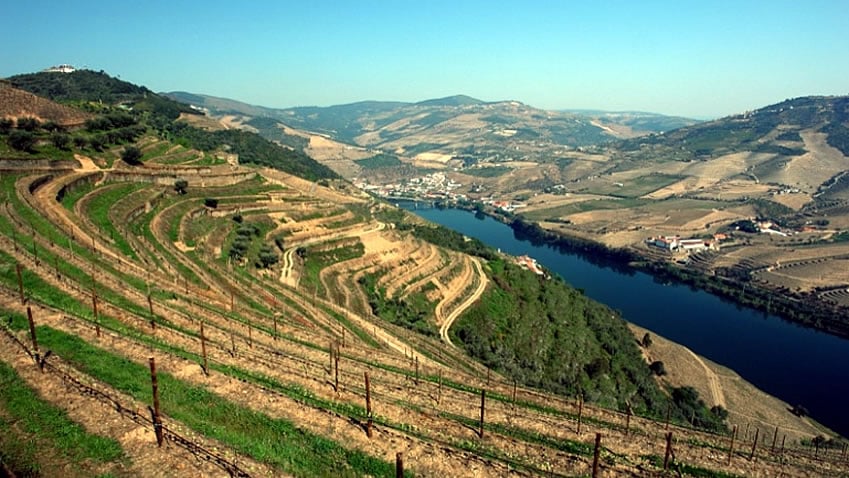 Just a couple of hours away from Porto - the nearest big city - the Douro Valley is well-known for its outstanding wine culture and breath-taking landscapes, which have earned it a UNESCO World Heritage listing.
Douro is a good destination year-round, with each season offering something different. It's also a wine connoisseur's paradise with grand wine producing estates, picturesque towns, and elegant lodgings, as well as a wide selection of wines to choose from. There's plenty to do and enough to keep you busy for several days, but these five experiences will give you an insightful perspective on the region's most famous attractions.
Wine estates, vineyards and Port are part of Douro's mais attractions. A winery visit and Port tasting are easily two of the best things to do in Douro - and often the main reason for visiting.
Explore the region's picturesque landscape and enjoy a very unique viewpoint with a guided tour through the vineyards at Quinta das Carvalhas. Located in Pinhão, in the heart of the Alto Douro Wine Region, this is the biggest vineyard in the area, situated on a privileged position overlooking the river.
On this one-on-one tour you'll have a genuinely unique experience walking around the vineyards with an insightful guide and ending with a tasting of four wines and a cheese platter. There's also a tour option guided by the in-house agriculturalist, which offers the unique experience of visiting a traditional estate side by side with someone who knows it by heart.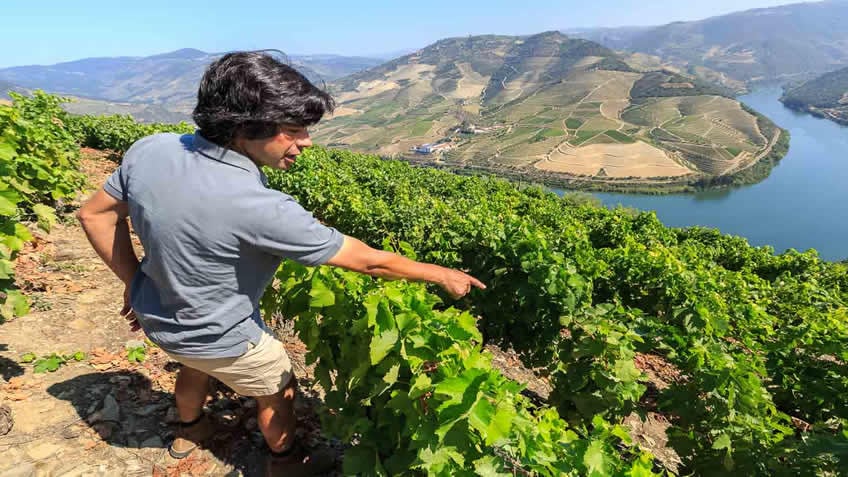 Cruising in the Douro Valley is an amazing opportunity to see the greatest meeting of land and river on earth and explore the beautiful setting. This cruise is the perfect sightseeing tour for first-timers and those short on time, plus you'll enjoy being out on the water instead of inside a car.
Libertu's is a 10,5 meters (34 feet) Dehler sailing ship with a 14 meters (45 feet) mast and a capacity of up to 12 passengers and is luxuriously equipped with 2 rooms, a lounge area, kitchen and WC.
Catch the boat from the Folgosa Pier, just outside DOC Restaurant, and enjoy a 2-hour cruise with a complimentary drink on board. There's also a Romantic Dinner Program available, as well as an Overnight Stay Program for those who'd love to sleep over the water.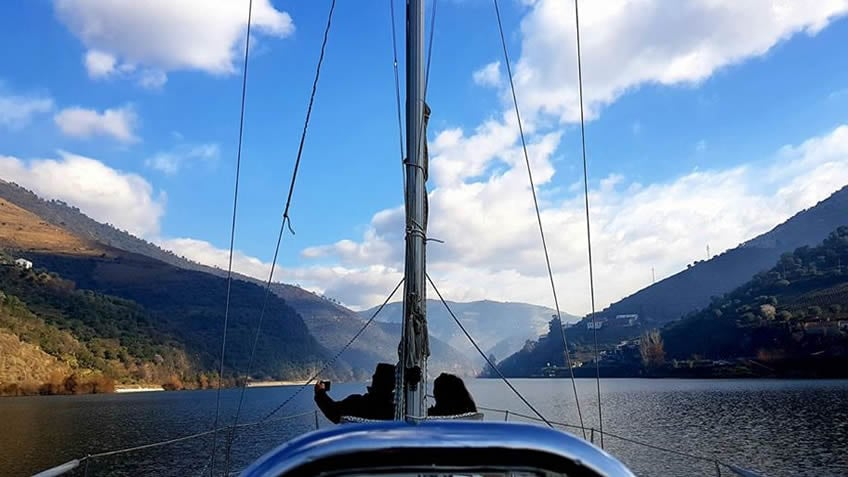 Across the river from Pinhão is Quinta do Seixo, where the well-known Sandeman winery combines state-of the-art cellar technology with great wine experiences. Located high up on the hill, the view is absolutely breath-taking throughout the year.
The Picnic Program includes a guided tour of the property, which starts with a caped, sombrero-ed guide in the appropriate style for Sandeman. The guides are full of history and knowledgeable about how the Ports are made and stored, and you'll have the opportunity to visit the wine cellars and robotic vats that emulate the old human stamping of the grapes.
After that, head to the vineyards and find the perfect spot to lay out your picnic blanket. Soak up the sun and dine on delicious food and wine. In the basket you'll find an assortment of cheeses and charcuterie, salads, and salty pies, as well as fruit and a traditional Portuguese dessert, all paired with well-known wines.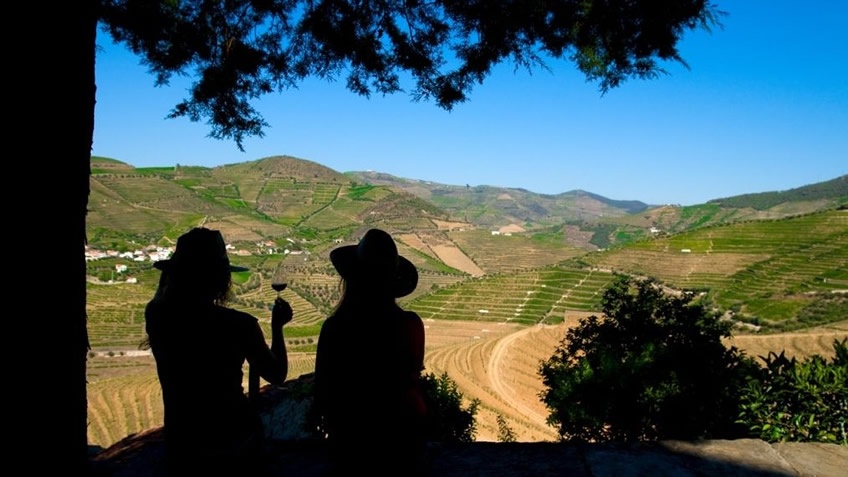 Billed as the first wine hotel in Portugal, Quinta Nova Luxury Winery House offers great views of the river and the estate's vineyards. Born from the rehabilitation of a 19th century-old manor, visitors can take part in a number of wine-themed activities, which combined have earned it the Luxury Hotel & Winery of the Year Award for 2018 by the English-born Luxury Travel Guide.
On-site are some of the region's top walking trails – the longest of which is two and a half hours - which explore the ridgetop's gorgeous vineyards and lead to even better viewpoints than those from the road.
At Conceitus Winery Restaurant – Quinta Nova in-house restaurant - there's no menu and you will get served whatever the kitchen has cooked, in perfect tune with the property's wines. It serves excellent food in a stunning outdoor setting and we would definitely recommend doing the wine pairing, so that you can try their various wines.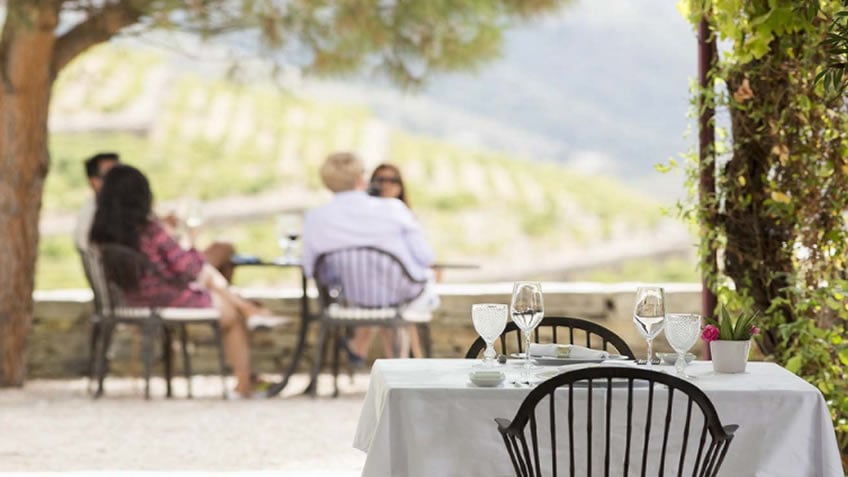 Established in 1716, Quinta do Vallado is one of the oldest wine producing estates in the region with over 150 acres and vines more than 70 years old. It belongs to a century-old winemaking family, whose most famous member - a 19th century business woman named Dona Antónia Adelaide Ferreira - was behind the Ferreira brand continued and long-standing success.
Perched above a tributary of the Douro, Quinta do Vallado is a blend of ancient and modern buildings forming a stunning complex. They offer tours of the ultramodern winery and cellar, followed by a wine tasting under their own brand. Most include 5 wines or more which allows you to try a broad array of wines - from Tawnies to Reserve and Vintage Ports. Tours run twice a day – morning and afternoon - in both Portuguese and English.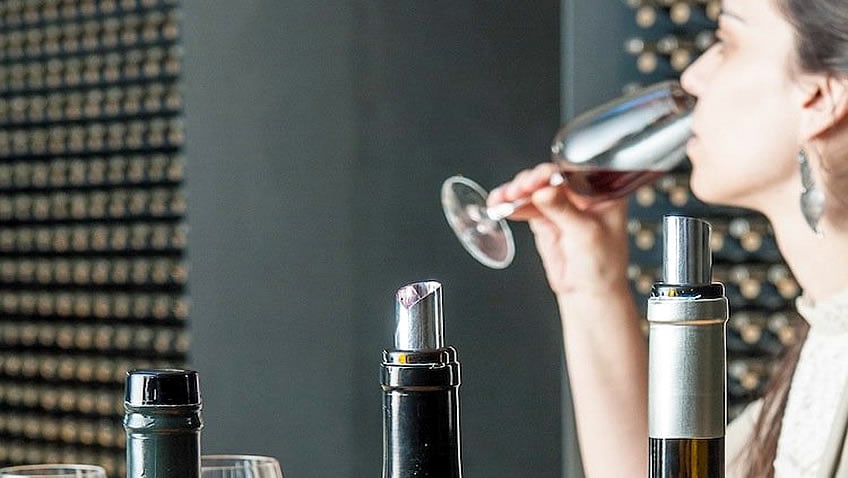 All of the experiences are available to be purchased directly through our website and can be paired together to create an itinerary. If figuring out times and distances sounds like a logistical mess we can help you with that!
You can tick off these five must-do experiences in the space of one trip by booking with us. You'll work with one dedicated consultant, who will not only take the time to listen to your requests, but also discuss different options with you.