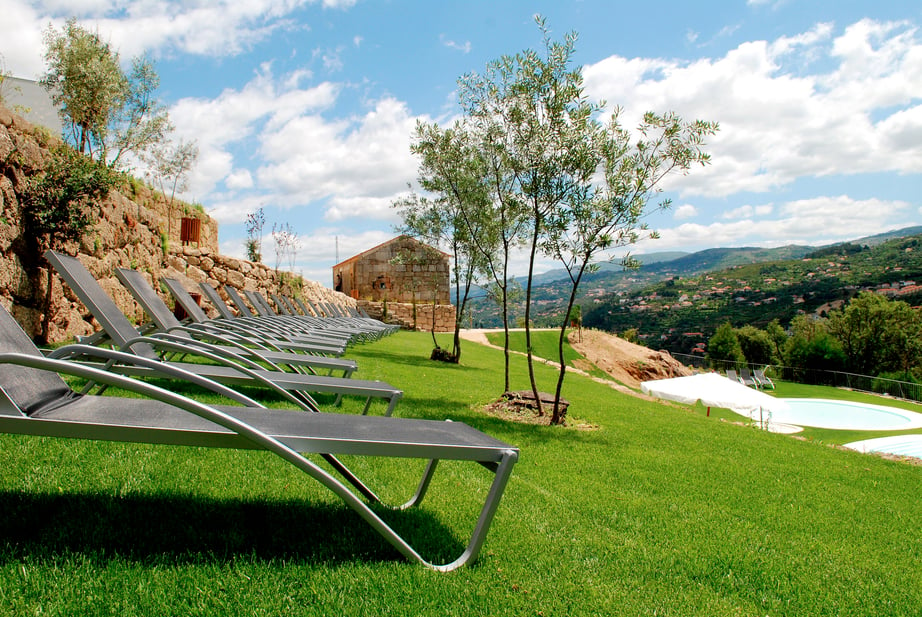 If you're someone who appreciates the best things in life, then a holiday that celebrates wine mixed with wanderlust is you're to go. These kinds of getaways are dreamy and delightfully relaxing, which is why it might just be time for you to indulge in one since they are perfectly matched for your wine cravings and your need for wanderlust.

So while sipping a rich red wine, here are five of the most fabulous destinations for you to consider.
Douro Valley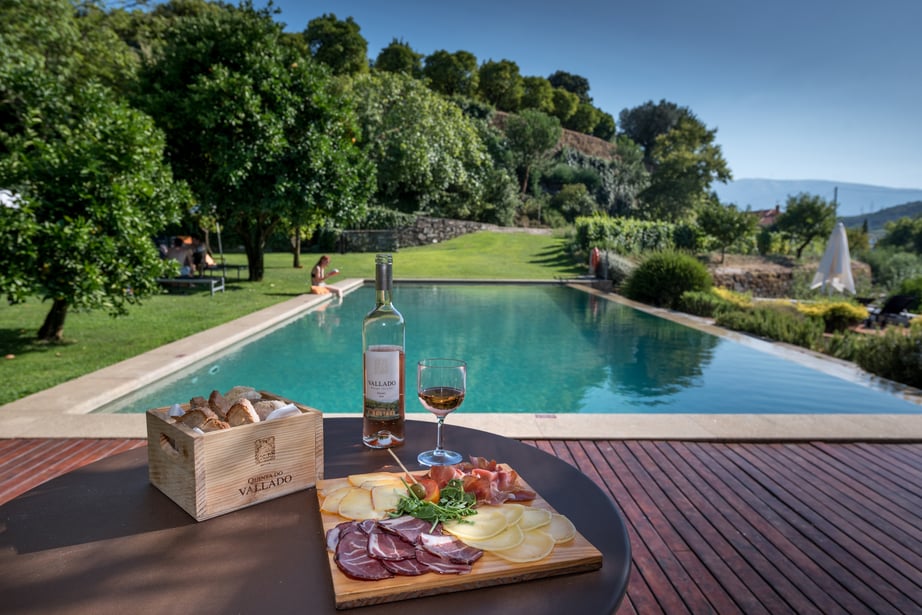 Douro Valley is located a few hundred miles from the city of Porto, this fantastic region is full of 18th and 19th-century wine estates and stone-terraced vineyards that rise above the landscapes, creating an unforgettable sight. If you are looking for wine tastings at historic wineries, then Quinta da Pacheca, Quinta de La Rosa and Quinta das Carvalhas, are some of the amazing choices that this region offers. You can also sip some of the finest Portuguese pours at Quinta do Crasto and Quinta do Vallado. Besides this, they are also incredible stays to have quality time that will be filled with pure diversion and also for spending a relaxing night. Alternatively, and for a unique experience, a wine cruise will be a perfect choice, for you to explore the stunning region on water.
Porto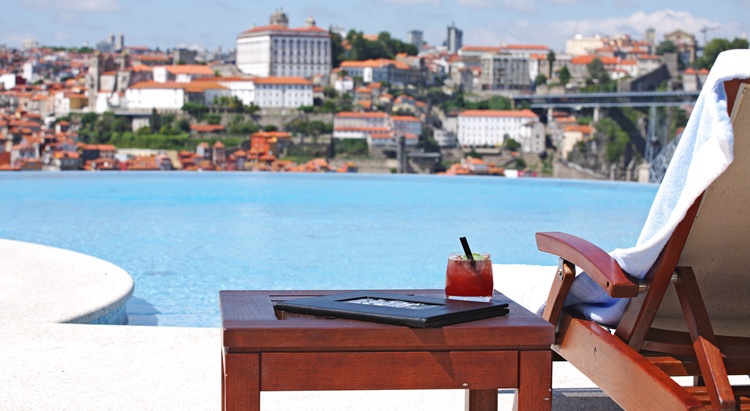 Port Wine was born in the Douro Valley, but it is the city of Porto that gives the name. Why? Because it was in Porto that the wine aged and was shipped from all over the world. During your visit to Porto, you will walk to the magnificent Porto city center and uncover its architecture, the unique gastronomy, its people plus the emblematic and secular Port Wine Cellar, in which this last one is an imperative activity for any visitor.

These Port wine cellars are all located across the river from the center of Porto. While visiting these wineries, you will have wine tastes, in which, some are based in Port wine varieties. You will also learn about the history of the house you are visiting and a broader history of the famous Port wine. There are in numerous Port wine cellars, like the Calém, Burmester, Taylor's, to name a few. After a busy day, discovering all of these wine cellars, why not end it with a dinner at the restaurant Decastro Gaia and a relaxing sleep at the Yeatman?
Alentejo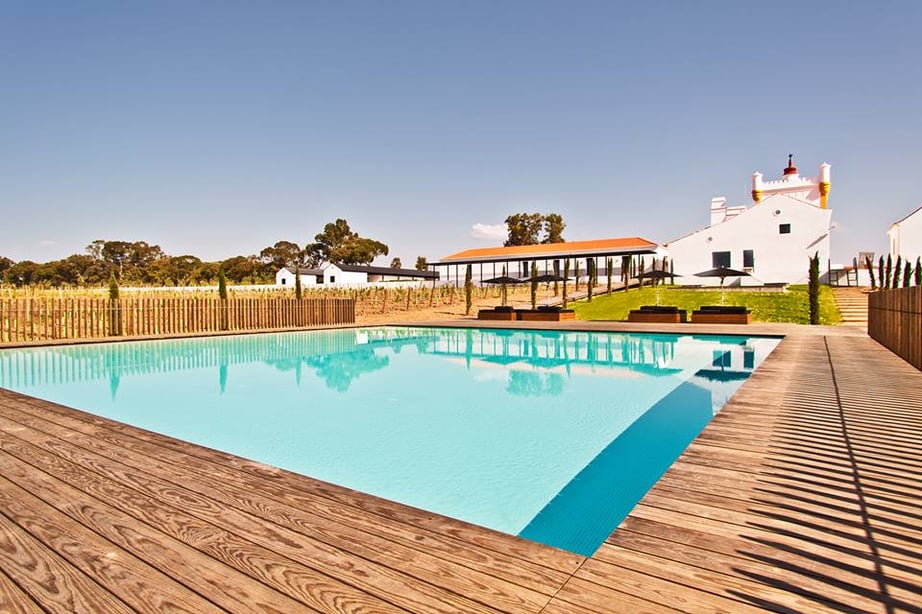 Alentejo is the perfect destination for lovers of culture, wine, and gastronomy. Most of the region's 22,000 hectares of vineyards encompass the eight sub-regions of Alentejo: Borba, Évora, Granja-Amareleja, Moura, Portalegre, Redondo, Reguengos de Monsaraz and Vidigueira. No wonder, that they are leaders in the wine market in Portugal and winners of international awards.

While exploring the wonders of Alentejo, you have the possibility of having direct contact with the estates where the vineyard grows and the wineries where the grapes are transformed. There you will visit the whole process before an unforgettable tasting, like Herdade do Esporão, for example.
Moreover, between wine tastings and learning its history, take some time to indulge in the gastronomy of Alentejo. Where? At São Lourenço do Barrocal restaurant, since its slogan from "Farm to table", is really followed by, and their cuisine mixes the best of Alentejo's tradition with contemporary techniques. Also, for an incredible stay, Torre de Palma, it's a great choice, here you will find a lot of activities to do in the family or with friends, calm, and privacy.
Lisboa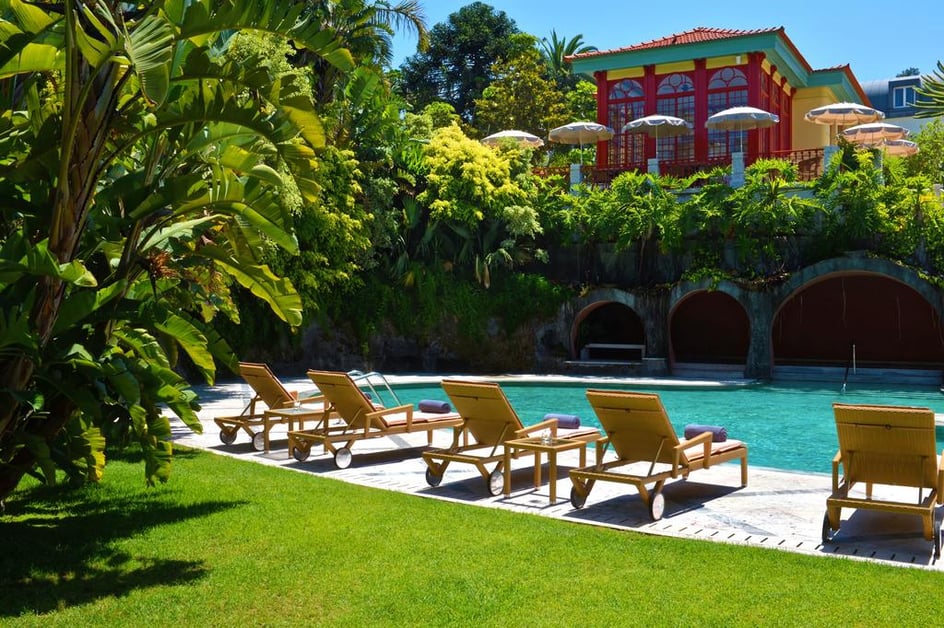 Until recently, Lisbon was one of Europe's last great undiscovered regions. Having the advantage of being position along the Atlantic, in which this offers a fantastic microclimate, is an excellent help for the vineyards, in order to create unique grapes, in which the final product will be transformed into delicious local wines to be enjoyed.

While in Lisbon enjoy its food at Café Garret and stay at Avenida Palace, take day trips to visit the vineyards and its wine estates. Beautiful Sintra, about 40 minutes from Lisbon, is located within a national park, vineyards, and tree-covered hills, here you should visit Adega Regional de Colares or Adega Mãe, both are simply unmissable for all the wine lovers.
Algarve
Algarve offers much more than sea and outstanding beaches. It is also full of green fields and majestic hills, that hide beautiful landscapes that will make you fall in love with the region, and maybe live it there.

It is in the midst of these scenic views, that 2000 vineyards and almost 30 wine producers are waiting to be discovered and explored. Combining the excellent wines with the unique perks that this region offers, you will enjoy and appreciate the flavor and aroma of the wines of this region and at the same time be able to enjoy the beaches, walks, mountain biking or golf courses that are part of the range of activities. For wine tastings go to Quinta dos Vales and for amazing food, activities, and accommodation choose Vila Vita Parc.
These fantastic wine destinations are waiting to be enjoyed to the max, and we're here to help you decide, reserve, and plan your wanderlust custom vacation.