Every year, around mid November, we wait with expectation for the Wine Spectator Wines of The Year and its famous Top 100 list.
Only the best wines of the World are featured on this list and this year there are five Portuguese wines on Wine Spectator's Top 100 Wines of 2015. Check which Portuguese wines are featured on the list.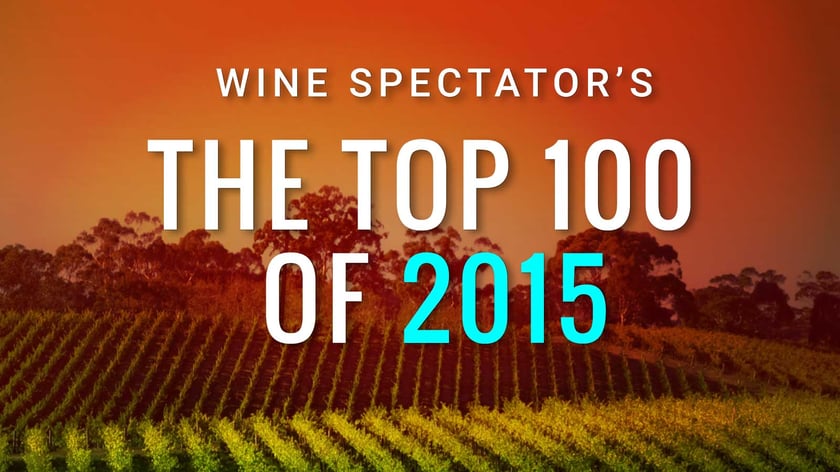 Taylor Fladgate Late Bottled Port - 93 Points
Taylor's were pioneers of the LBV category, developed to satisfy the demand for a high quality ready-to-drink alternative to vintage port for everyday consumption. Unlike vintage port, which is bottled after only two years in wood and ages in bottle, LBV is bottled after four to six years and is ready to drink when bottled.
As for tasting notes, it has a deep ruby red colour, black morello cherry on the nose, great vibrancy and wonderful freshness of fruit. On the palate, cassis, plums and blackberry combine harmoniously with the well-integrated and tightly knit tannins with a long elegant finish.
Blandy's Bual Madeira - 94 Points
Blandy's 10 year old Bual is a fine accompaniment to dessert dishes, especially fruit, cakes, chocolate puddings and cheeses. It has been bottled when ready for drinking and will keep for several months after opening.
Rgarding its colour and appearance, it is a clear, amber coloured wine, with tinges of gold on the rim, superbly complex on the nose with great intensity, revealing a bouquet of dried fruits such as figs and prunes, with notes of almonds and oak and subtle hints of toffee and vanilla spice. I features a lovely persistent aftertaste.
Quinta do Crasto Douro Superior - 93 Points
Quinta do Crast Douro Superior wine takes its name from the location of the vineyard from which the grapes come: Douro Superior (Upper Douro).
Crasto Superior is fresh and balanced on the nose, fresh on the palate, great body and ripe firm tannins. It has very complex notes of dark berried fruits, gum cistus and cocoa lingering towards the elegant finish, with excellent length. In Portugal you can taste it at Quinta do Crasto, with a plus: the amazing view over the Douro Valley.
Real Companhia Velha Douro Porca de Murça Red - 90 Points
Real Companhia Velha Porca de Murça Red has a fresh and tasteful character that makes it the most popular red wine in the Douro Region, and constantly recommended as a daily partner for meals. With no oak ageing, it shows a clean, deep and bright ruby coloured wine with red berry and cherry notes showing intensity and freshness. Ripe fruit flavours, excellent structure, velvety and very well balanced.
Duorum Douro - 91 Points
Duorum Douro, from João Portugal Ramos, has a deep red color with violet tones. Lush, fresh and complex aroma dominated by ripe black fruits, blackberries, prunes and cassis, showing notes of violet and spices originating from "elevage" in the barrels. Full bodied, with well-balanced acidity, firm and ripe tannins. Elegant, long and persistent finish.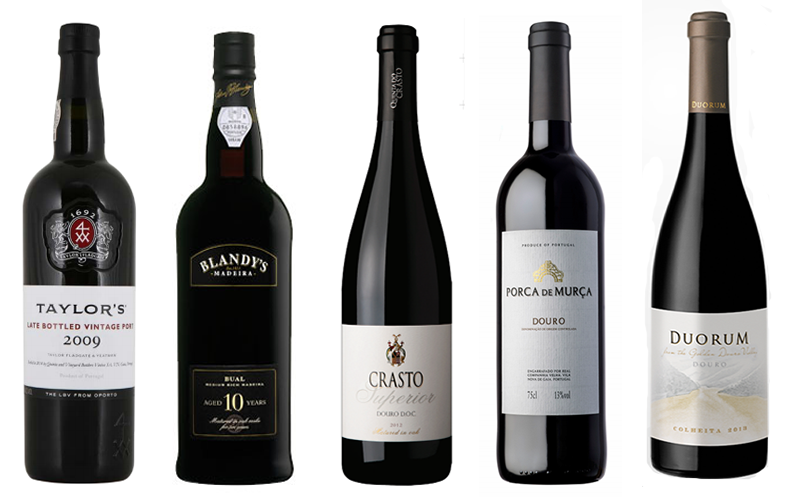 Source: Tasting notes and pictures from the producers' websites
As you can see, once again Wine Spectator and the international press highlight Portugal as one of the main producers in the world and the quality of Portuguese wines is on the limelight.
But better than to taste Portuguese wines, only tasting them where they are produced, with authentic Portuguese grapes and with the best views in sight. Plan your next wine tour in Portugal and taste the best Wines from Wine Spectator's Top 100 2015 List.
Check the complete list of Wine Spectator's 100 Wines 2015.