Alentejo is an ideal destination for lovers of wine and cuisine. The region's long list of palate delights is constantly getting longer and there are many gastronomic experiences to be had here. Try one of the 5 on this list for starters!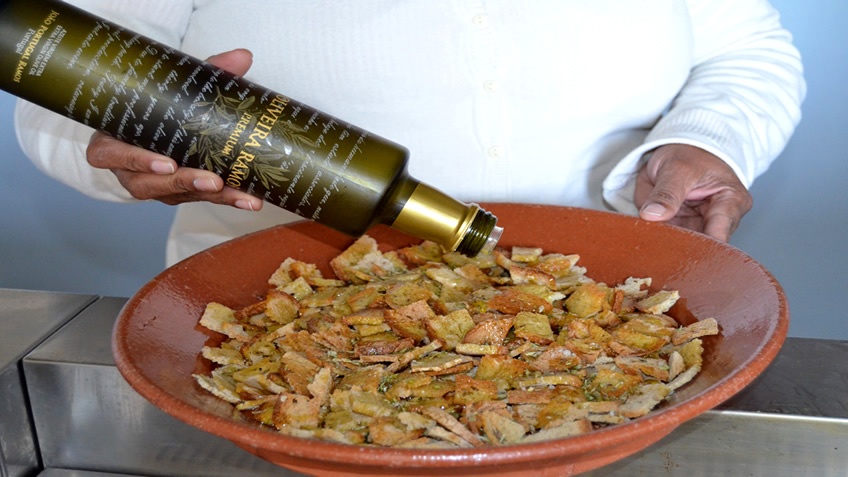 This sun-baked land, a third of the country in area, is enjoying a growing popularity for its beautiful landscapes and unique food and wine culture. Wheat fields alternate with vineyards, olive groves and forests of cork oak - Alentejo is the largest producer of cork in the world - dotted here and there by whitewashed hilltop villages.
Located only one hour drive from the capital city, Alentejo makes for a wonderful laid-back destination. It has been touted both the Provence and Tuscany of Portugal and has confidently taken its place as an area of outstanding wine production and gastronomic traditions.
Below, we've listed 5 unique experiences that will change the way you experience wine and food by providing memorable moments in creative wineries and restaurants.
Michelin-starred Dinner
There are now 23 Michelin-starred establishments in the country, a yearly growing number that only strengthens Portugal's soaring culinary reputation. One hour east of Lisbon, you'll find the exclusive wine resort L'AND Vineyards. This oenophile's dream location is the perfect haven for those keen to enjoy the calm of the countryside. Indulge in relaxing spa experiences at the in-house wine therapy spa by Caudalie and revel in a gastronomic experience at the Michelin-starred restaurant - the first in Alentejo.
Led by Miguel Laffan, the Portuguese chef has been reinventing, reinterpreting and reinvigorating the roots of Portuguese cuisine and traditions. The menu has incredible dishes and food is creative and finely crafted. The dining room is absolutely beautiful, sparse and comfortable, with dozens of Tom Dixon-designed pendant lamps.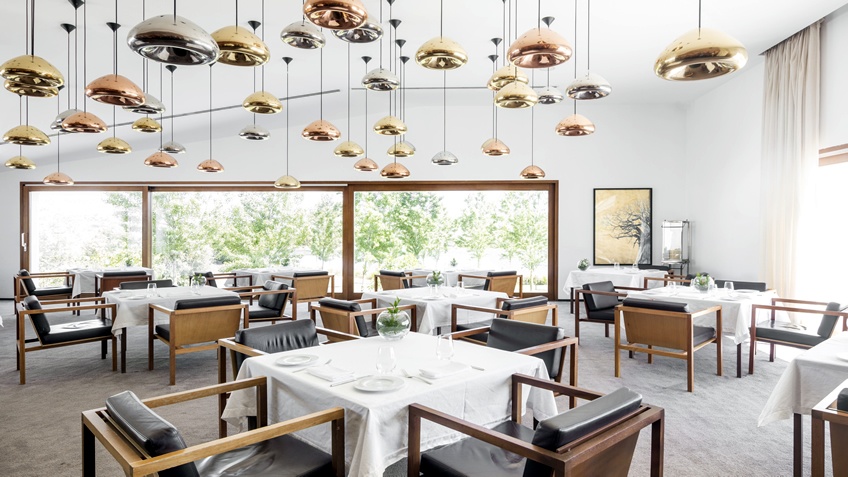 Wine Course
As you'd expect, wine resort L'AND Vineyards also offers a Complete Wine Experience Course which will not only guide you through the basics of wine production and tasting, but wine pairing as well. This experience also includes a tour of the vineyards and cellar led by an in-house expert.
Located in the picturesque village of Arraiolos - famed for its exquisite handwoven rugs - Monte da Ravasqueira is just one of the many traditional wineries which have opened their doors to curious wine enthusiasts. Enjoy a tour of the vineyards and wine producing facilities, followed by a visit to the spectacular private carriage collection. If you're traveling in a group of 10 or more, sign up for a wine tasting course where you'll learn to smell and slurp like the pros followed by a buffet style lunch.
At Herdade do Sobroso homestead, in Lower Alentejo, guests can explore the sprawling vineyard and indulge in some of the excellent wines and foods made on-site. There's also a 'Introduction to Wine' tasting course, perfect for anyone with an interest in wine, which will allow you to learn about big-picture concepts over some very fine wine.
Olive Oil Tasting
Herdade do Esporão is a short 30-minute drive from Évora - Alentejo's main city and university town. This is a family owned winery originally founded in 1267, which includes vines, olive trees, a beautiful water reservoir, as well as archaeological monuments and an in-house museum. Esporão has several different brands within their portfolio - from wines to olive oils - all available to taste and buy (and splurge) at the wine cellar shop.
Olive oil has been produced around the Mediterranean for millenia and it's one of the region's main agricultural products along with cereals and wine. On this tour you'll learn everything there's to know about the growing and production of olive oil, side by side with the in-house oleologist - olive oil tasting expert - which includes a stop over at the property's olive press, ending with a technical tasting of Esporão's extra virgin olive oils.
Since you're there, don't miss on the chance of having dinner at the acclaimed in-house restaurant, with amazing views over the water reservoir, which offers two tasting menus with the option of wine pairing.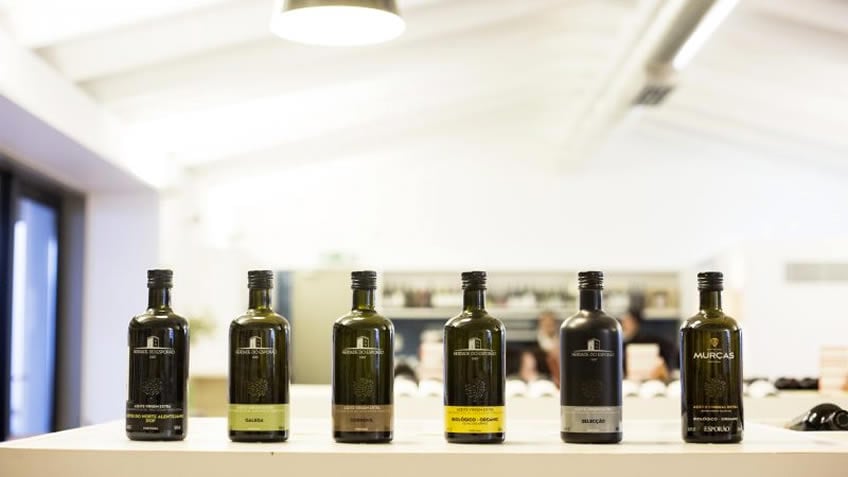 Make Your Own Wine Experience
Near the beautiful historical village of Estremoz is João Portugal Ramos and the beautiful Adega Vila Santa. Built in accordance with the region's traditional architecture, Vila Santa offers several different wine tasting experiences, as well as a handful of lunch programs available for two or more people. All of them include a tour of the winery and cellars and the lunch menu varies from one to the other but it is always rooted in the flavorful Alentejo cuisine.
If you're looking for something special go with the 'Winemaker For a Day' Experience where you'll learn about the different grape varieties and farming techniques, as well as customize and create your own unique blend. This experience is also coupled with traditional Alentejo bread, cheese and olive oil tasting. In the end, you'll walk home with your very own bottle of wine, complete with a customized label.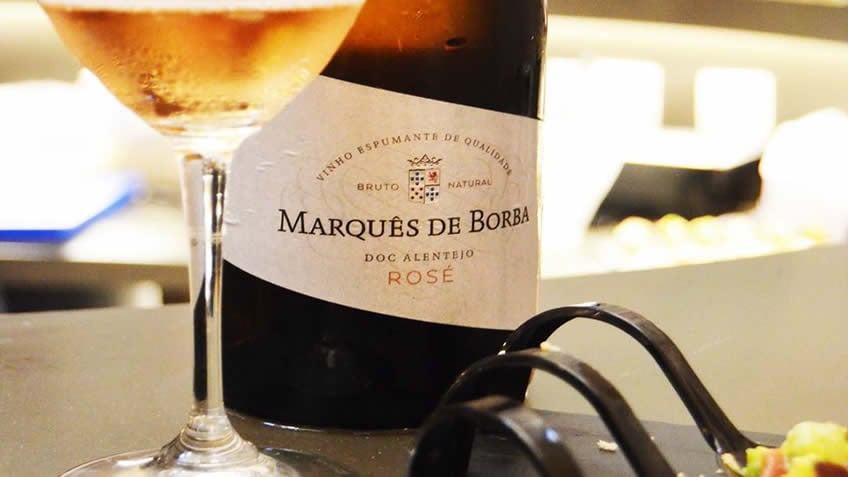 Portuguese Tapas
The correct word is actually petiscos which are a Portuguese version of the well-known Spanish tapas - we're talking about small portions of any kind of food served in small plates. Usually served as a snack or appetizer - and more recently as a full meal on their own - petiscos can be anything from olive and cheese to octopus salad, chickpeas and codfish, or typical Portuguese sausages.
At João Portugal Ramos there's a Tapas Experience which works as a light lunch. Along with some classic savory dishes, it also includes dessert, tea or coffee and, of course, wine - white and red to pair with the meal. A tour of the winery and cellars is also included in the program which is available for two people and more.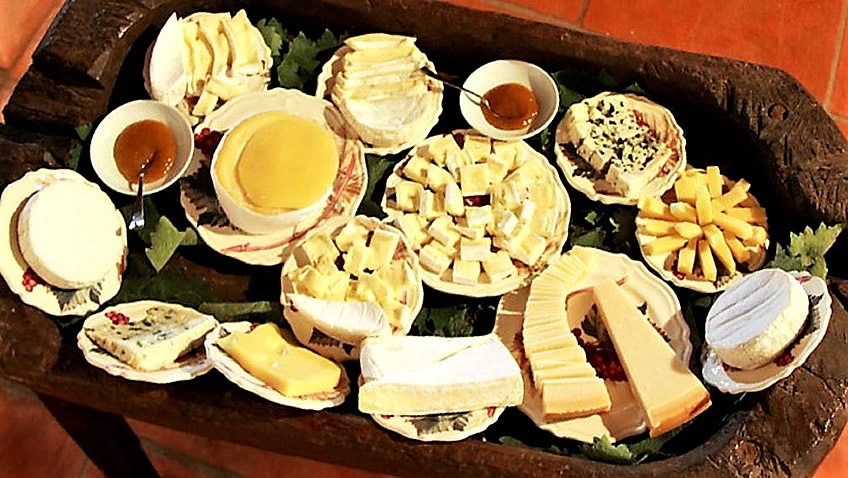 How to Visit & Plan a Custom Tour
Situated within one hour's drive from the capital, Alentejo seems a million miles away from the hectic hubbub of Lisbon. Whether you have only one day or a week long to spend in the region, there's plenty you can do. Just keep in mind that private transportation is a must, especially in such a mainly rural, sparsely populated region.
If you find yourself looking for a day-tour with a wine loving twist, our one-day private tour in Alentejo is a great option right at the doorstep of the capital city. Even if you don't have that much time, you can still take this one-day tour directly from Lisbon and get a glimpse into what this wonderful region has to offer. Starting with a pick up in Central Lisbon - all the way to the end of the tour - a private driver will allow you to quickly move around, and you'll have the chance to visit two of the main wineries in the area.
With a few more days in Alentejo, you'll be able to further explore this region and visit some of the many picturesque hilltop towns. Ranging from a 3-day tour to a 6-day long tour in Alentejo, these model tours round up the region's top restaurants, wineries, and places to stay.
However, if you're looking to combine some of these experiences in one tour - trimming duration and locations to your taste - we'd be more than happy to tailor-make you a trip from scratch.
By booking with us, you'll work with one dedicated consultant, who will not only take time to listen to your requests, but also discuss different options with you. All of this coupled with a knowledge of the country means you'll get the best out of the time you have to spend on your next tour in Portugal.