Art and wine have long been a natural pairing. Both are a labor of love, each created by talented artisans with a passion for their work, and have the power to nourish the soul. These 5 tours will give you a run for your money, bringing together the love of wine and art.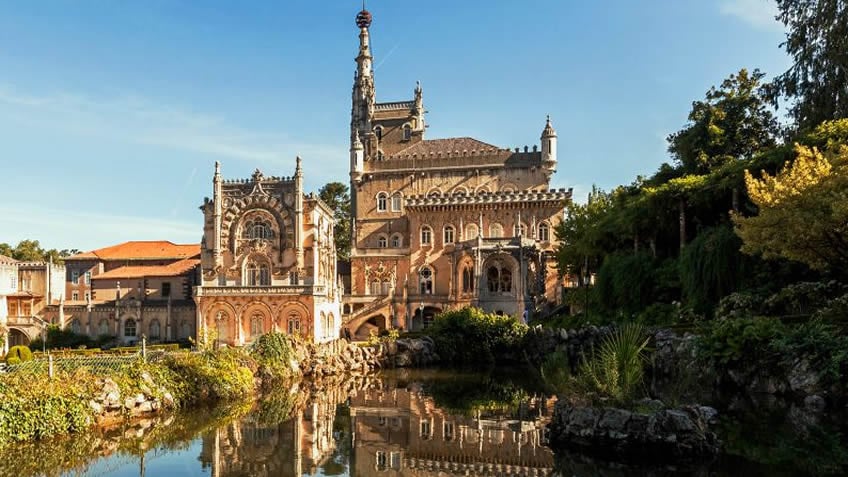 Fado Concert and Port
Port has been produced in the Douro Valley for centuries, and then taken downriver to the city of Porto to be stored before shipping. Caves Calém is one of the many cellars that have established their headquarters on the city's south bank, with spectacular views of Porto's historic city centre and the iconic two-tier bridge that connects both cities.
However, Calém is entirely unique among their peers as they are the only ones offering a Fado concert aside from their regular tours and Port tastings. Fado - which means literally "destiny" or "fate" - is Portugal's traditional folk music. The genre took root two centuries ago in working-class neighborhoods in Lisbon and was recently added to UNESCO's Intangible Cultural Heritage.
The Fado Concert takes place everyday at 07:00 PM right after a guided tour of the cellars. Visits are available in Portuguese, English, French and Spanish and start at around 06:00 PM.
Also, Caves Calém have been recently renovated to incorporate a modern museum circuit that includes an array of digital platforms which tell the story of the brand and Port, including a Douro Valley 3D Map, aroma sampling table, a logo evolution timeline, among many other things. There's also a 5D movie theater where you can enjoy a short film on the Port wine with all the perks of virtual reality technology.
If you're looking to combine this experiences with some other in the city, take a look at our private all-inclusive Porto Tour which has been designed for travelers wanting to experience the best cultural getaways the city has to offer, as well as hotels and restaurants on the front line. A private driver will allow you the opportunity to delve deeper into the local culture, traditions, and history, while comfortably moving around - especially in such a hilly city.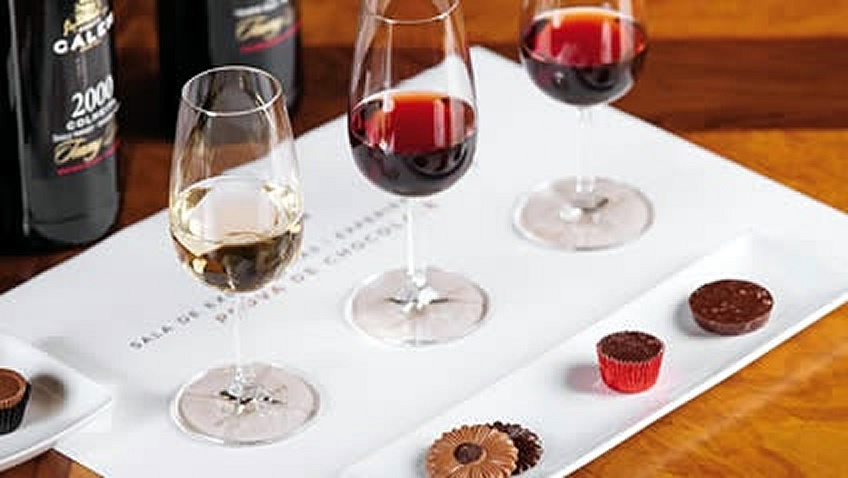 African Art meets Portuguese Wine
Bairrada is home to a largely undiscovered array of treasures unjustly ignored by Portugal visitors. This Portuguese region tends to fall under the radar, and that's why so many love it. The forests and hills are dotted with luxurious palaces to stop over - and stay in for the night. Among the grandest is the Bussaco Palace, a hilltop castle built in the 19th century by King Carlos I, and later converted into a Hotel.
Early in the 20th century, grand thermal spa hotels sprang up around the region. Visitors today can enjoy a nostalgia-filled stay and wallow around among the grandeur of the Belle Epoque Curia Palace Hotel, SPA and Golf.
A visit to the cellars of the Aliança vineyard is also a must-do. In addition to excellent wines, the Underground Museum contains African art, Portuguese ceramics and other works from the broad collection of millionaire art-aficionado Joe Berardo. And, as the cherry on top, our 4-day wine and food tour combines all of the above with the ultimate food and wine pairing experiences, for a one-of-a-kind getaway.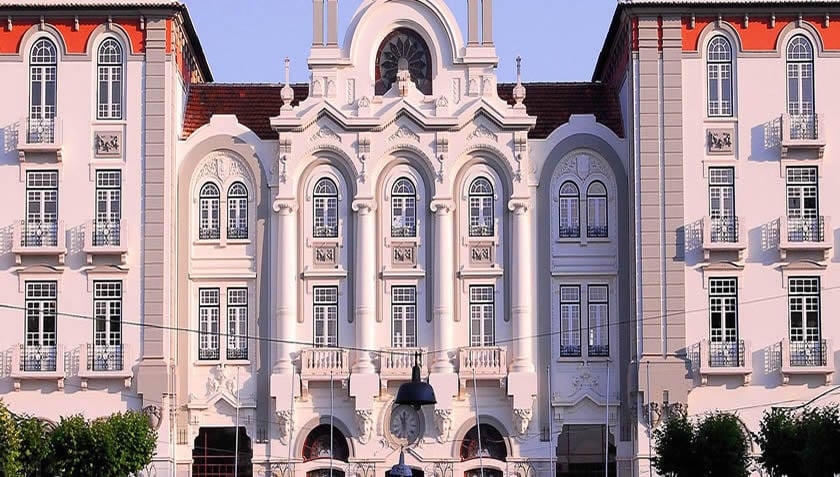 Medieval Palace and Muscat
Located in the Setúbal Peninsula - a wine region to the south of Lisbon - Quinta da Bacalhôa is an innovative winery, palace and museum, with an astounding collection of contemporary sculptures and African art. Standing on a former royal estate dating back to the 15th century, complete with a formal miniature maze, a large pond, and vines all within its walls, Bacalhôa has developed a wide range of wines over the years. Aside from the daily group tours, they offer specific wine tastings paired with regional products, as well as the unique opportunity to have an entirely private dinner at the palace, available for a minimum of 6 people.
Our wine tour in the Setubal Peninsula is a great option for those based in Lisbon who want to explore the area. The Setubal Peninsula lays on the opposite bank of the River Tejo, a short 45-minute drive away from the capital. It's also a very popular destination due to the natural landscapes, particularly its long and beautiful coastline and lofty mountains. This half-day tour will take you to two wine producing estates where you will have the opportunity to taste some worldly awarded Muscat Wines.
The second visit will be at the original headquarters of the José Maria da Fonseca Company. This family-owned company, run by the 6th generation, is the oldest producer of Muscat, the sweet dessert wine, as well as famous Periquita table wine. The tasting includes the visit to the manor house-museum, aging cellars, and at the end you are brought to the wine shop, where select products can be tasted and bought. If you're traveling in a group of 4 or more you can add an heavenly Torta de Azeitão to your wine tasting, or even a complete tapas menu featuring soup, cheese and charcuterie platter, bread, and a couple sweet treats.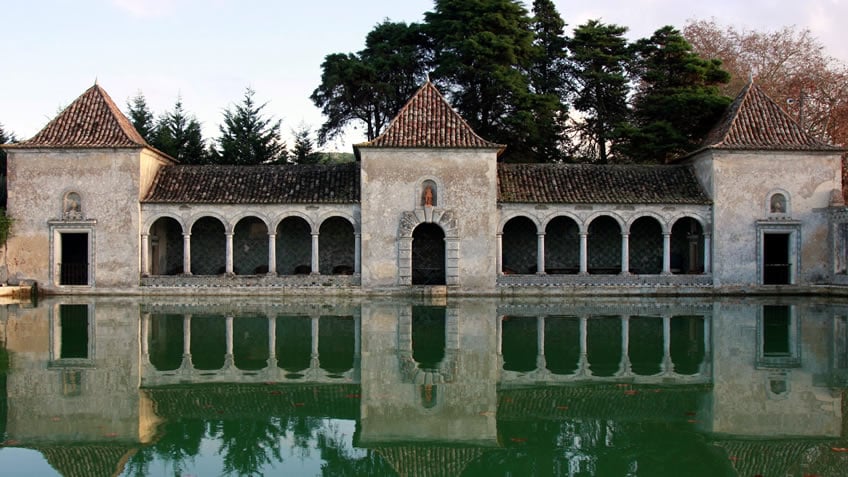 Giant Buddhas and Oriental Splendor
The brainchild of the millionaire art collector José Berardo, the Buddha Eden was created as a response to the destruction of the Buddhas of Banyan in Afghanistan in 2001.
Once the world's tallest Buddhas, they were built in the 6th century and were over 100 feet tall. Hewn directly from the sandstone cliffs, the Taliban reportedly spent several weeks demolishing the statues in an act of destruction that shocked the world.
Located one hour north of Lisbon, this large sculpture park lies on the grounds of a winery and is the largest Asian-style garden in Europe. Stroll the garden's 35 hectares of land, filled with monumental Buddhist statues, terracotta sculptures, and pagodas, among many other works of art. It's a great place to relax, and there's a wine shop where you can sample some wine.
Although you can technically reach this place by public transport, for the most part, you'll need a car. For that reason, a guided tour is the best practical option when visiting Lisbon wineries. A private driver will leave you free to fully appreciate the wines and views, while helping you get more out of your cultural experiences. Let us know if you'd like to add that extra service and we'll arrange it for you.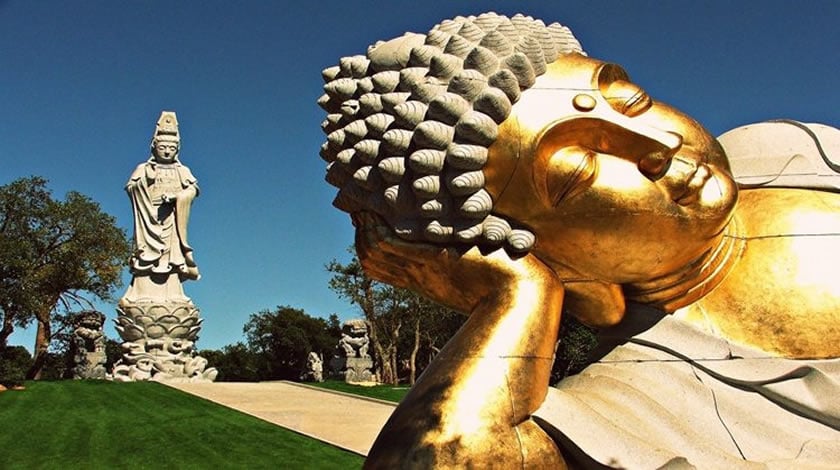 Cultural Ride through the Countryside
Herdade do Esporão is a short 30-minute drive from Évora - Alentejo's main city and university town. This is a family owned winery originally founded in 1267, which includes vines, olive trees, a beautiful water reservoir, as well as archaeological monuments and an in-house museum.
There are various types of wine tasting that you can pre-book, as well as olive oil tasting which is very unique. Olive oil has been produced around the Mediterranean for millenia and it's one of the region's main agricultural products along with cereals and wine. On this tour you'll learn everything there's to know about the growing and production of olive oil, side by side with the in-house oleologist - olive oil tasting expert - which includes a stop over at the property's olive press, ending with a technical tasting of Esporão's extra virgin olive oils.
When visiting the estate, you'll be met by a guide and taken to see the property and wine facilities. Make it comfortable and take the van ride around the estate which will take you to the main cluster. Here you'll be able to visit the tower - which is Esporão's trademark and part of their logo - the archaeological museum and family chapel. Along the way, you'll ride through the property's vineyards and learn about the wine making process, grape varieties, and Esporão's pioneer initiatives on sustainability.
Since you're there, don't miss on the chance of having dinner at the acclaimed in-house restaurant, which offers two tasting menus with the option of wine pairing and amazing views over the water reservoir.
If you find yourself looking for a day-tour with a wine loving twist, our one-day private tour in Alentejo is a great option right at the doorstep of the capital city. Even if you don't have that much time, you can still take this one-day tour directly from Lisbon and get a glimpse into what this wonderful region has to offer.
With a few more days in Alentejo, you'll be able to further explore this region and visit some of the many picturesque hilltop towns. Ranging from a 3-day all-inclusive tour to a 6-day long tour in Alentejo, these model tours round up the region's top restaurants, wineries, and places to stay.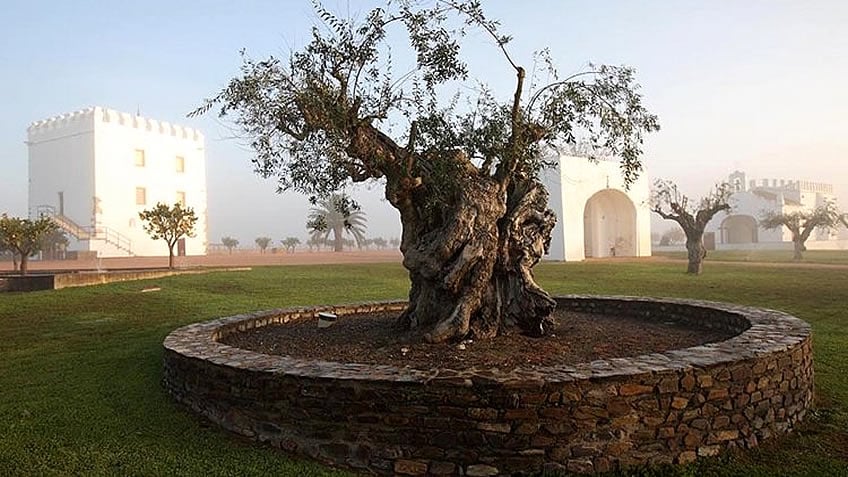 If you're looking to combine some of these experiences in one tour we can help you make it happen.
By booking with us, you'll work with one dedicated consultant, who will not only take time to listen to your requests, but also discuss different options with you. All of this coupled with a knowledge of the country means you'll get the best out of the time you have to spend on your next tour in Portugal.