As Travel + Leisure Magazine launches their annual World's Best Awards survey, we review all the awards and nominations Portugal received in 2017 - and why they sum up all the reasons why you should visit Lisbon and Porto in this new year.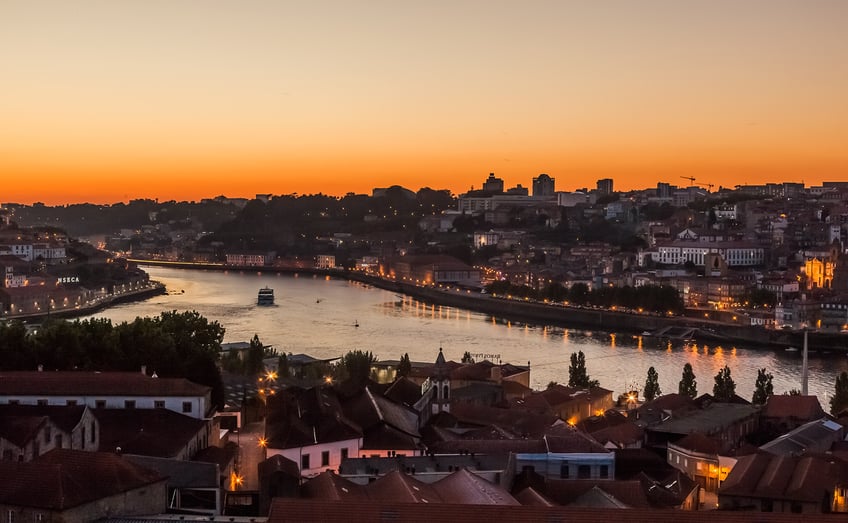 Getting on the map
Every year, Travel + Leisure Magazine asks readers to share their opinions on destinations and travel providers. In the 22nd edition of World's Best - with more than 300,000 respondents submitting ratings - readers weighed in on travel experiences around the globe and shared their opinions on the top cities, hotels, airlines, and more.
"It's no secret that readers adore cities in Italy and Spain, which have historically been well represented on this list, and remain so this year. But there's a new country contending for European metropolitan greatness: Portugal. With both Lisbon and Porto ranked, it is the only other European nation with multiple winners. That's a reflection of a surge in traveler interest in Portugal".
According to Reuters, foreign tourism to Portugal jumped around 13 percent between January and July, and 2018 is expected to improve even further.
The country has been on a fairly steady rise, highlighted by T + L's selection of the country as its Destination of the Year for 2016. When it's time to choose the winner, T + L's "look to the places that feel exciting, that warrant rediscovery, that have come into their own and stepped onto the international stage in some new way. In 2016, Portugal was a natural fit". The following year, Portugal scored again, bringing home 37 awards from the World Travel Awards.
Compact and incredibly well-situated at the doorstep of the Atlantic Ocean - as well as a year-round temperate weather - Portugal has many charming and secluded spots, still hidden from the masses. The country has managed to flourish anew and there has never been a better time to visit than now.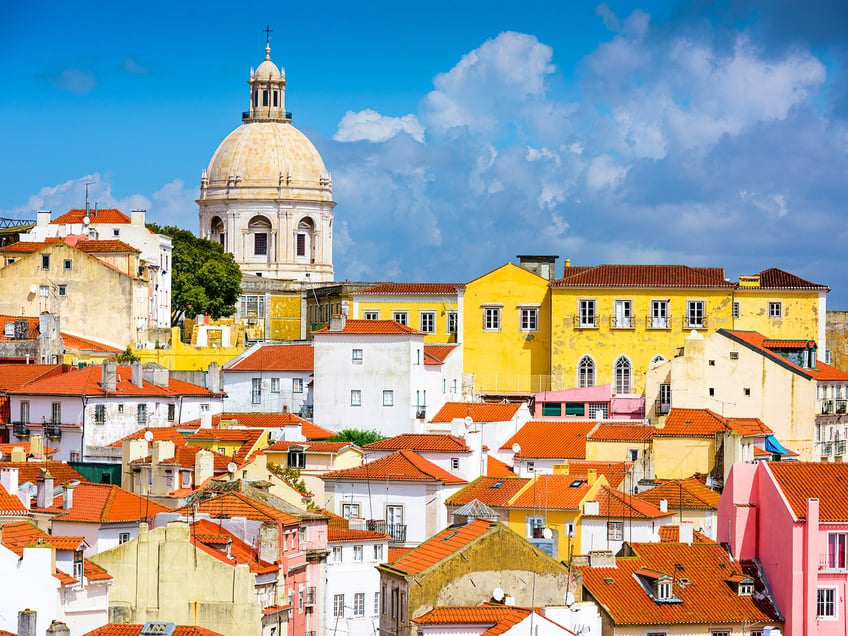 Leading city break destination
Regardless of your reason for traveling, no trip to Portugal is complete without a stop in Lisbon - which has taken 10th place on the list of top 15 cities to visit in Europe. The Portuguese capital has become unexpectedly fashionable as travellers from all around the world set foot upon this historical yet cosmopolitan city - especially after winning the title of leading city break destination at the World Travel Awards.
It's easy to find what you're looking for in Lisbon as the city reinvents itself once again, and looks back on its rich history. Old palaces and churches sit side by side with state-of-the-art museums and fashionable shops. As downtown evolves, a new wave of up-and-coming neighbourhoods filled with cosy cafes, and trendy restaurants and bars has emerged.
For those looking for a more laid-back vacation setting, there is plenty to see and do beyond the city limits of Lisbon. With its rolling hills and awe-inspiring palaces, the historic resort town of Sintra - 30 minutes outside Lisbon - seems to come straight out of a fairy tale. The wine industry is also thriving - and Adega Regional de Colares offers the opportunity to chat directly with the winemaker about one of the world's singular wine regions and its wines, while enjoying them. But this picturesque village's charm does not stop there, with Penha Longa Resort taking second place among the best resort hotels in Spain and Portugal, according to T + L's readers in 2017.
The country's positive performance on the T + L's awards continues with Convento do Espinheiro - a Luxury Collection Hotel & Spa set in Alentejo region - ranking first on the chart. This sun-baked land - a couple hours away from the capital - is being touted both the Provence and Tuscany of Portugal and is enjoying a growing popularity for its beautiful landscapes, and outstanding food and wine culture. In our 3-day food and wine tour in Alentejo we round up the region's best restaurants, vineyards, and places to stay - including the award winning resort.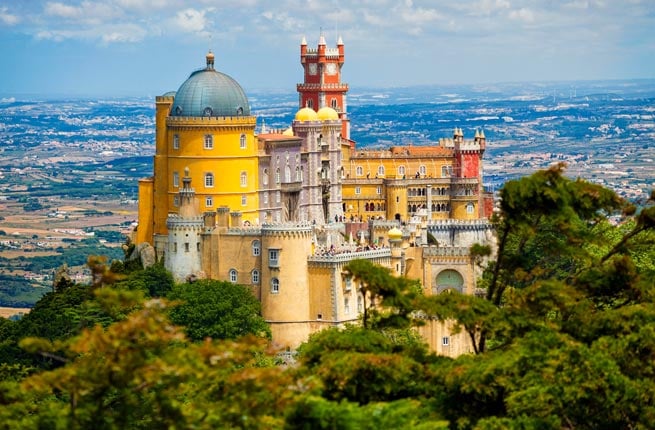 Off the conventional path
Portugal's second largest city - but with no shortage of cosmopolitan attractions - is only a three-hour drive from Lisbon. The oceanfront city of Porto has won the title of Best European Destination for the third time in 2017 and is definitely one of the cities to visit in this new year.
Standing as one of the most eclectic destinations in Europe, it has something to offer to everyone: historic splendour paired with a contemporary buzz, sweeping views, architecture - with one of the most beautiful train stations and bookshops in the world - robust food and wine culture.
On the list of the favourite cities in Europe, Porto placed ahead of cities like Prague, Venice, and Edinburgh.
The namesake of port wine and a must-visit destination for wine lovers, it is now more approachable for travelers seeking a high-end getaway. On our 5-day tour in Porto you will have the opportunity to visit many of the city's famous wine cellars, sample some fine wines, dine at Michelin-starred restaurants, and spend the night at the best of the best. You will have a private driver with you the whole time, allowing for you to enjoy the comfort only a luxury private driver can provide - especially in a dauntingly hilly city.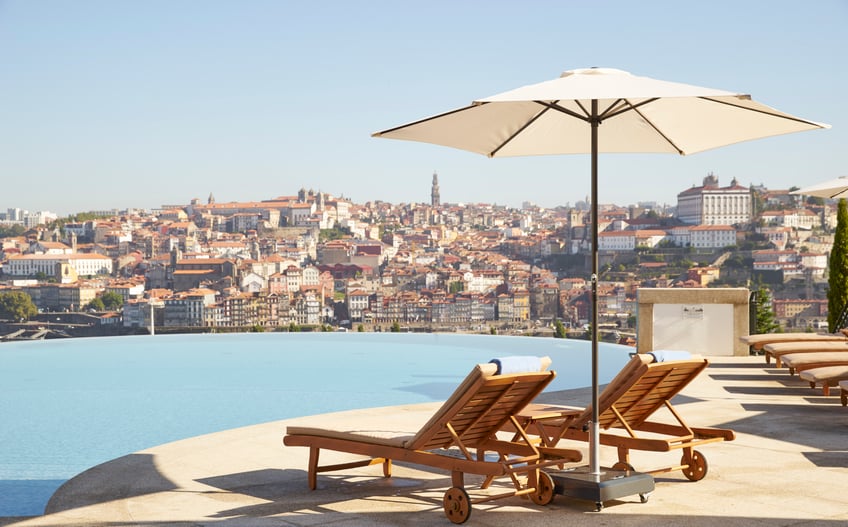 Travel your own way
We know that everyone travels differently. So whether you are crossing the country by car, train, bike, or maybe even hitchhiking, we tailor the tour or any experience of your choosing, specifically to your way.
It's your stay in Portugal, so it is up to you! Tell us your plan and we will do the rest - from discussing different options with you, planning the itinerary, to finally booking the entire tour for you. No hassle, just fun.