Last summer was a strange and uncertain one— a season defined by, among other things, social distancing, ongoing anxiety, and a stark absence of joy. But as more and more people get vaccinated and the world is beginning to fully reopen, the summer of 2021 is set to feel dramatically different, characterized by long-awaited family reunions, gatherings with strangers, the prospect of international travel, and above all, fun.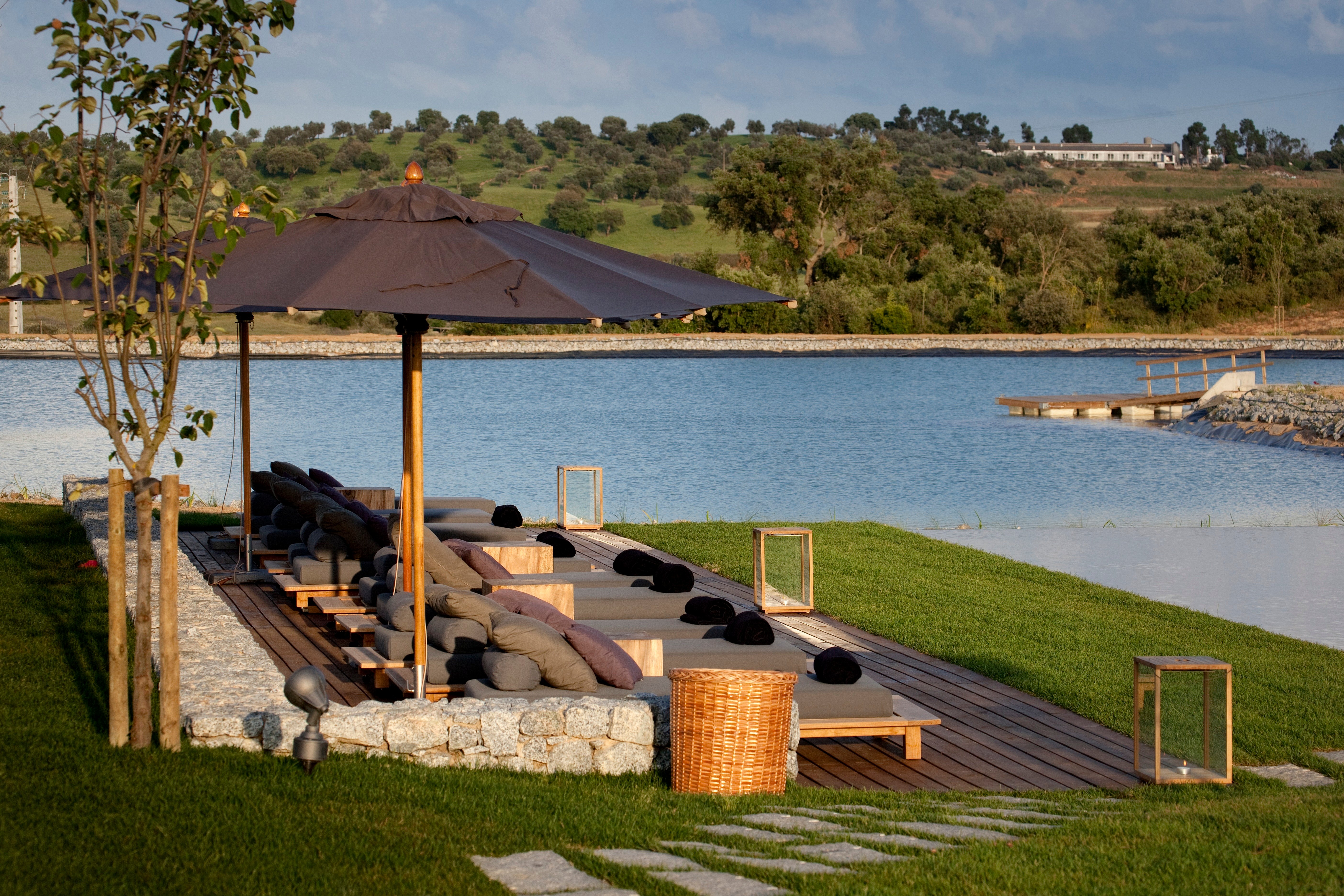 If you're planning on visiting Portugal this summer, we have an incredible selection of must-see places you will love. Enjoy our curated, luxurious, remarkable, unforgettable selection to achieve the best of Summer in the Alentejo.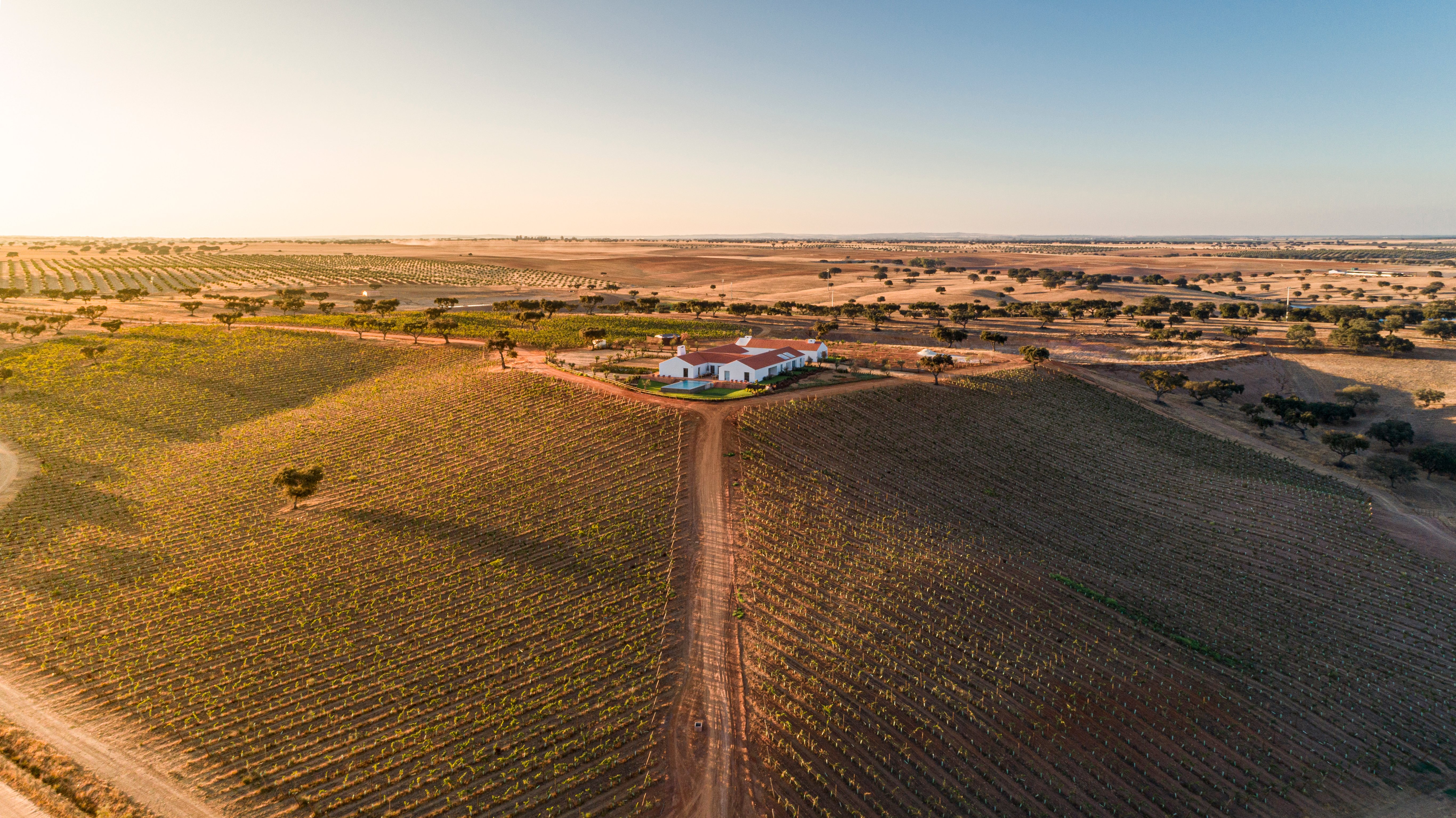 The Alentejo is known for its wonderful palettes that differ between green, terracotta, and gold, is one of the emblematic places for summer in Portugal. It is affectionately called by the world "the new Tuscania" and has been one of the destinations chosen by Condé Nast. It is home to some of the best restaurants and hotels we have in Portugal. Regions like Comporta, Melides, Grândola, Beja, and Évora don't tell you anything? stay with us and discover the most complete guide of offers in the Alentejo for an unforgettable vacation.
WHERE TO SLEEP



ALENTEJO MARMÒRIS HOTEL & SPA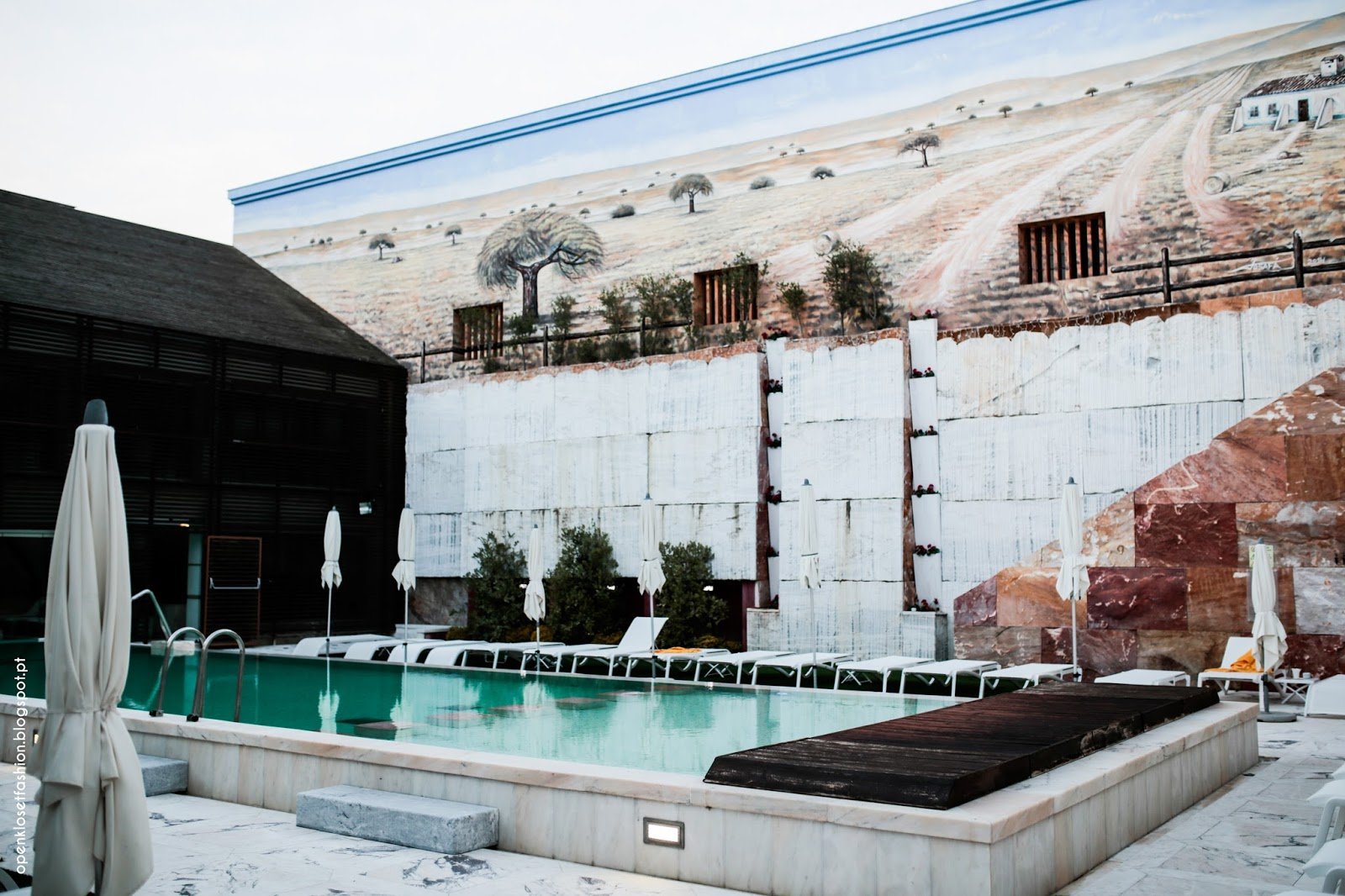 Exclusive, luxurious, distinguished, is how the hotel defines itself. Located in Vila Viçosa - considered the Princess of Alentejo, it is the perfect destination for those who want a relaxed and private holiday. With 44 rooms and suites, services include Spa, a refined restaurant, snack bar, wine cellar, meeting rooms, private garage, and StoryTeller service (cultural guided tours). Book now, here.
CONVENTO DO ESPINHEIRO, HISTORIC HOTEL & SPA
10 minutes from the center of Évora, one of the most historic cities in Alentejo, Convento do Espinheiro, Historic Hotel & Spa is housed in a renovated 15th-century monastery. Kings, princes, great lords, and court ladies made the convent a center of irradiation and refuge, which makes it an emblematic place. This hotel is of enormous historical value.
HERDADE DA MALHADINHA NOVA, COUNTRY HOUSE & SPA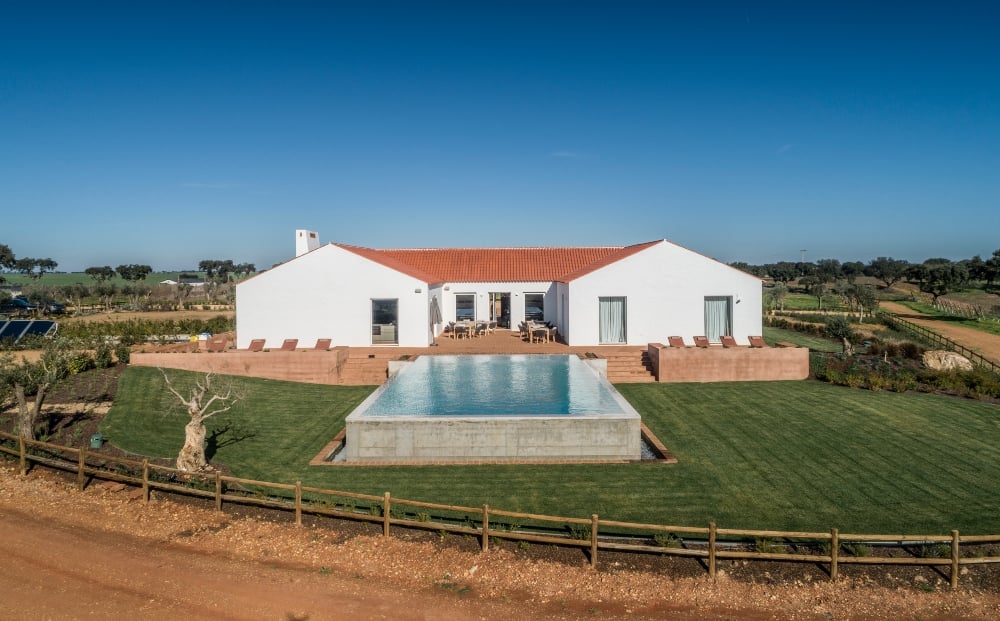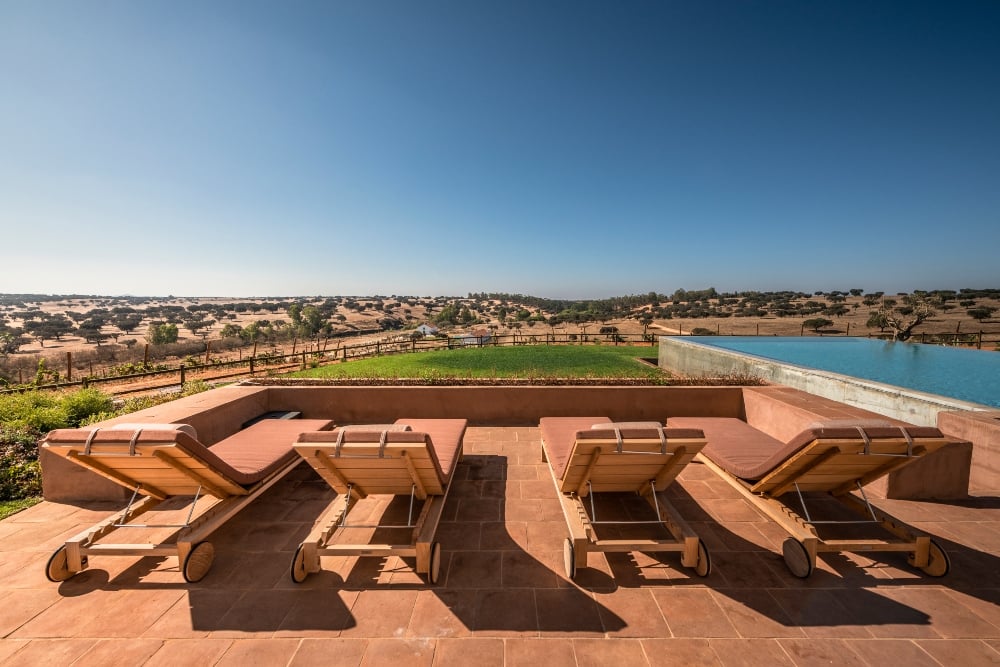 Sustainability, eco-friendly, sustainable luxury are some of the main trends in tourism at the moment. Herdade da Malhadinha Nova, located in the heart of Alentejo, in the city of Beja, celebrates two decades of work in tourism and is increasingly aware of sustainable options. With six Accommodations, the hotel is the synonym of diversity, blending selected pieces of exclusive and curated interior design (a chandelier designed for Moooi by the famous product designer Marcel Wanders) with a century-old grand piano. And has Michelin star Joachim Koerper as the consultant chef, what more can we ask for?
HERDADE DO SOBROSO, COUNTRY HOUSE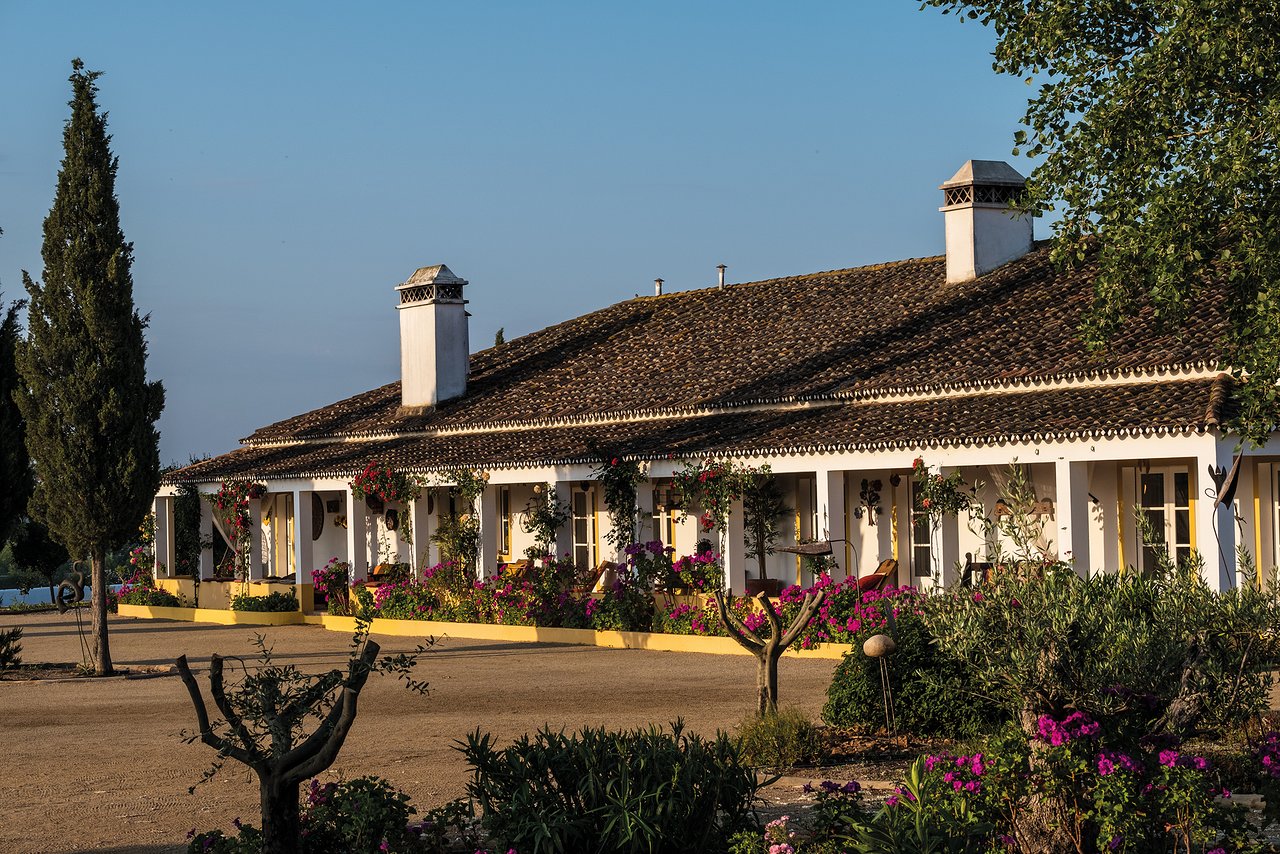 Let yourself fall in love with the serenity of the authentic Alentejo and live the experience of sleeping in a true Monte Alentejano, where modernity and comfort meet in an unequaled way.
L'AND VINEYARDS, LUXURY WINE RESORT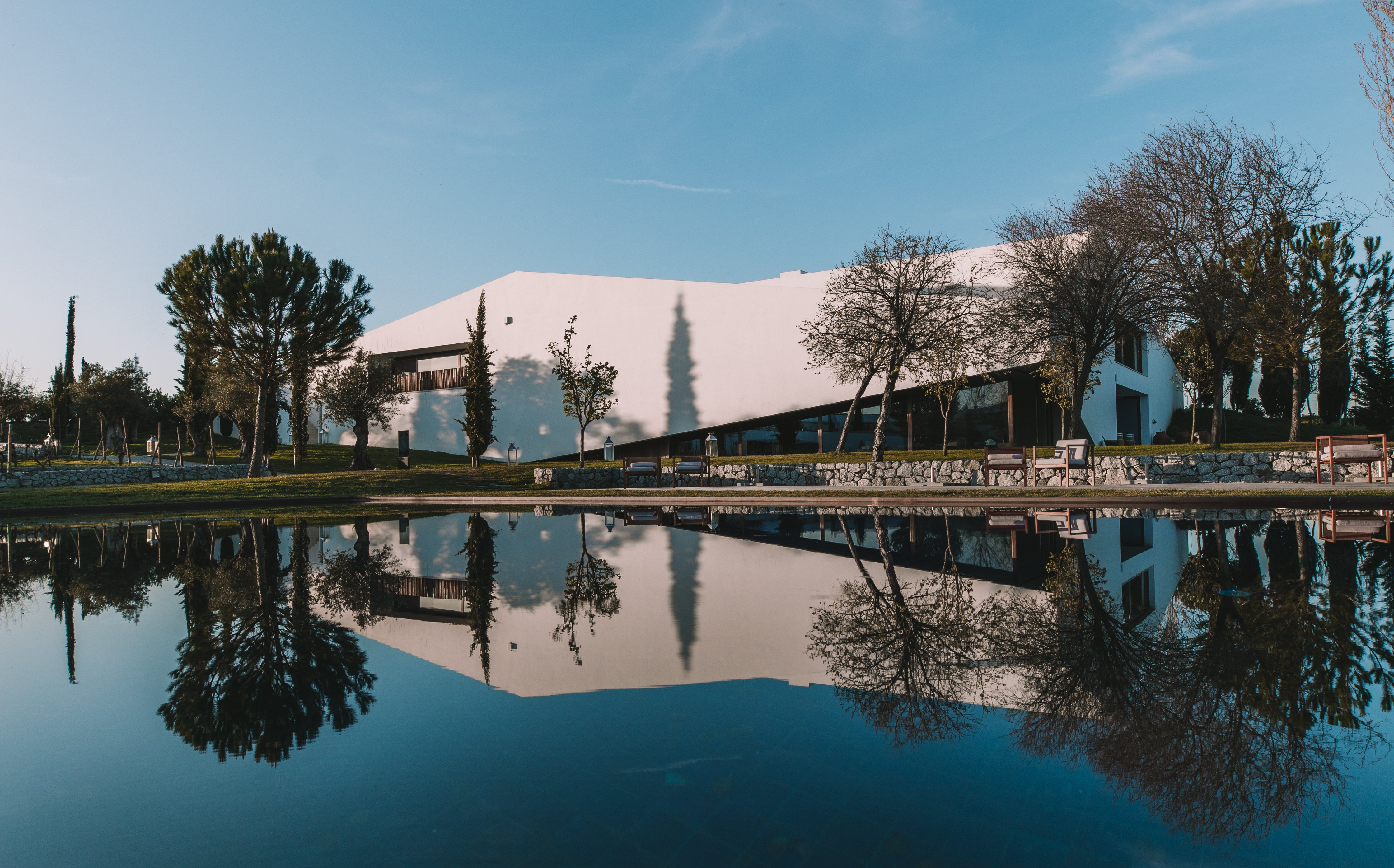 L'and vineyards is a 30 suite retreat. Combining architecture, luxury, and wine production, this hotel provides an environment of sober luxury, natural beauty, and tranquility.
WHERE TO EAT
DEGUST'AR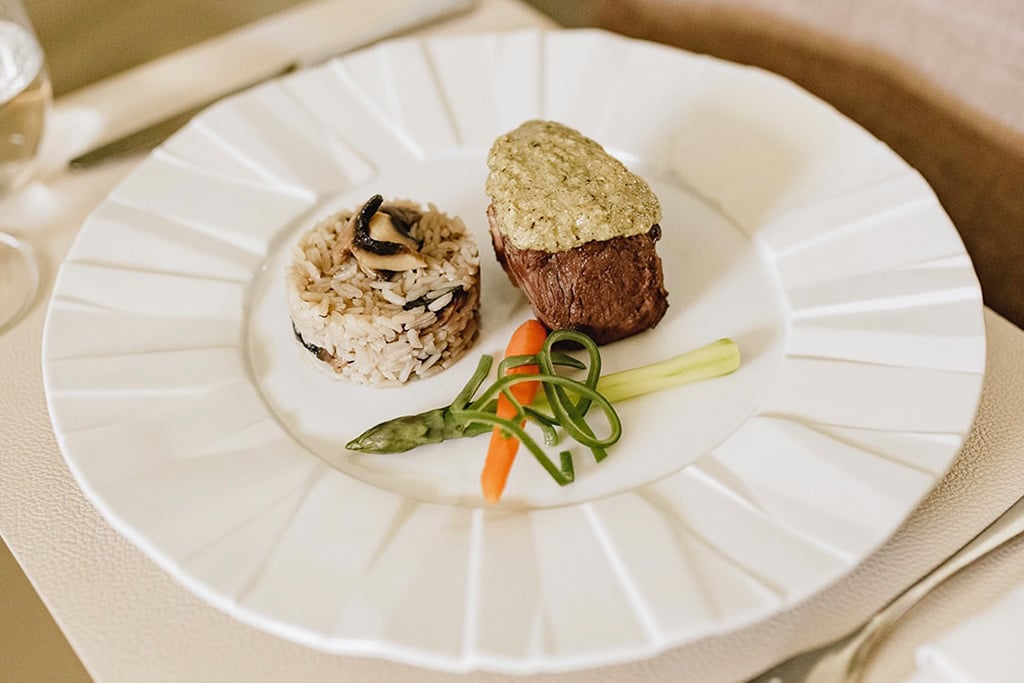 Located on the ground floor of the Palácio dos Sepúlveda building, the Degust'AR restaurant has the gastronomic signature of Chef António Nobre. The menu has as its starting point the Alentejo cuisine and develops its creative inspiration by Mediterranean flavors.
HERDADE DA MALHADINHA NOVA - WINE & GOURMET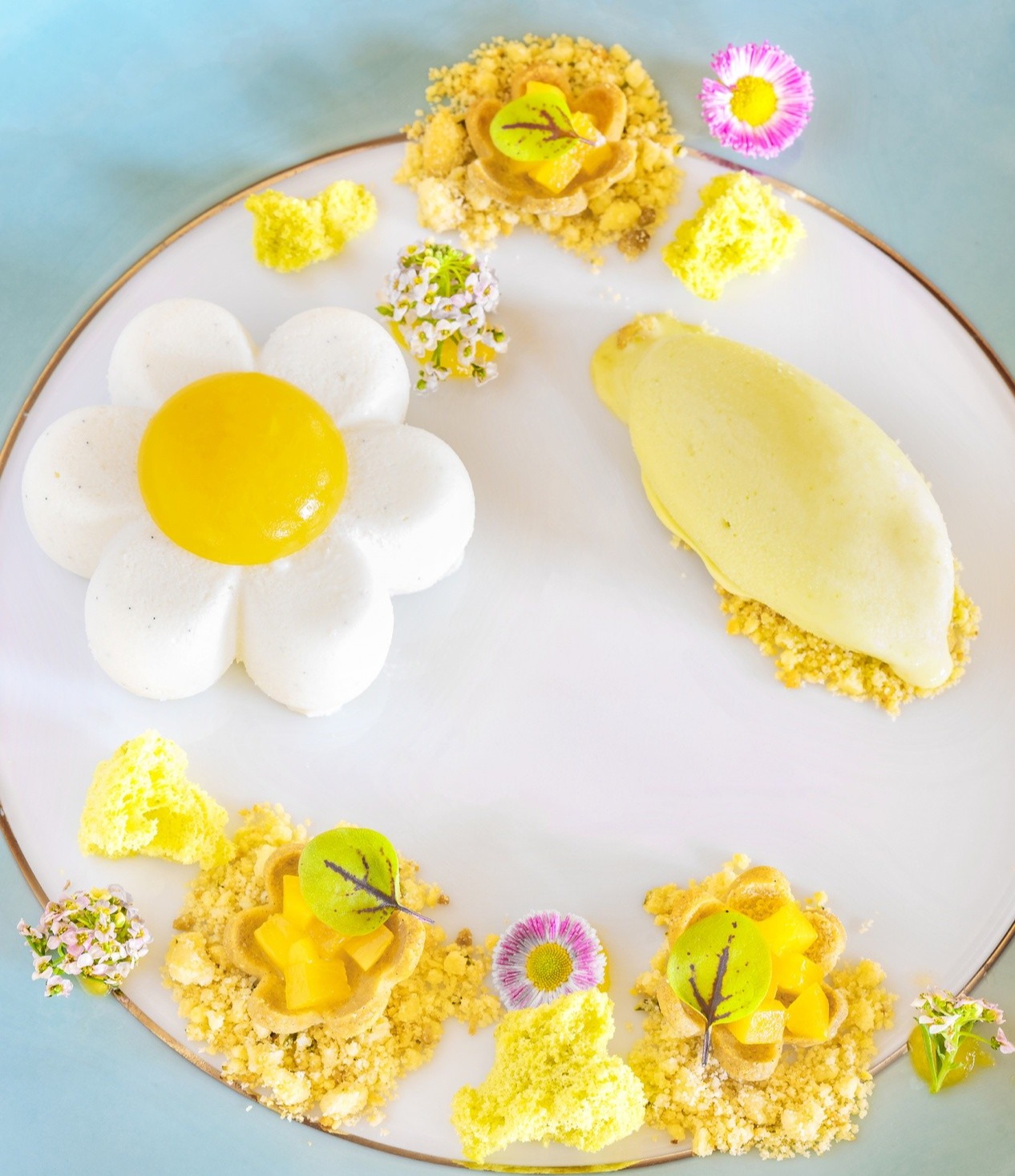 Born from the consultancy of renowned chef Joachim Koerper (Michelin star), owner of the Eleven restaurant in Lisbon, to which is added the versatile hand of the resident chef, Rodrigo Madeira, and Vitalina Santos, a cook who concentrates the traditional Alentejo recipes in her.
LAND VINEYARDS, RESTAURANT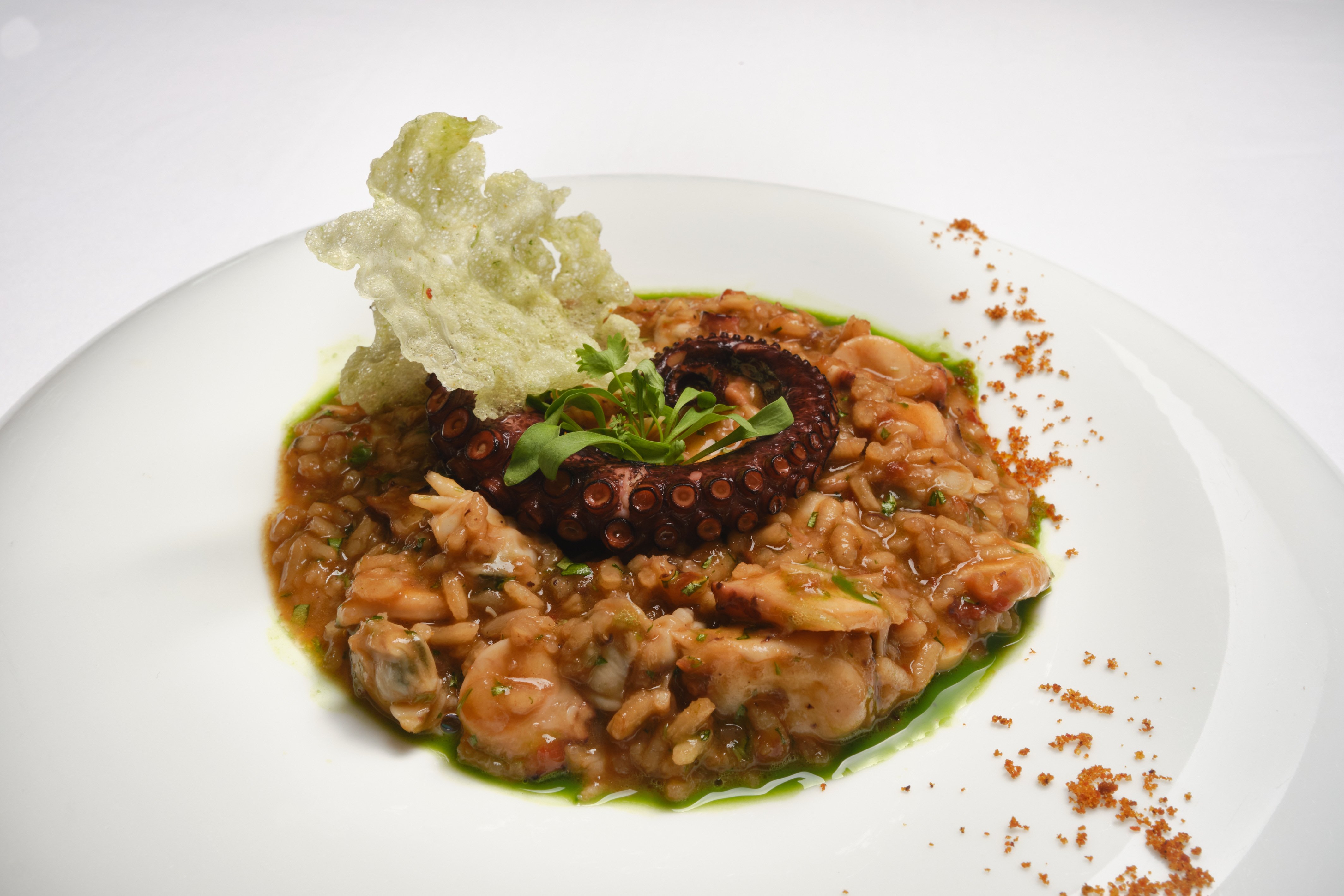 The restaurant at L' and vineyards, as at the hotel, emphasizes traditional and seasonal foods. With the help of local producers, they bring to your table biological products from citrus fruits, cheeses, cattle, fish, seafood, among others.
BEST WINE ROUTES
ADEGA DA CARTUXA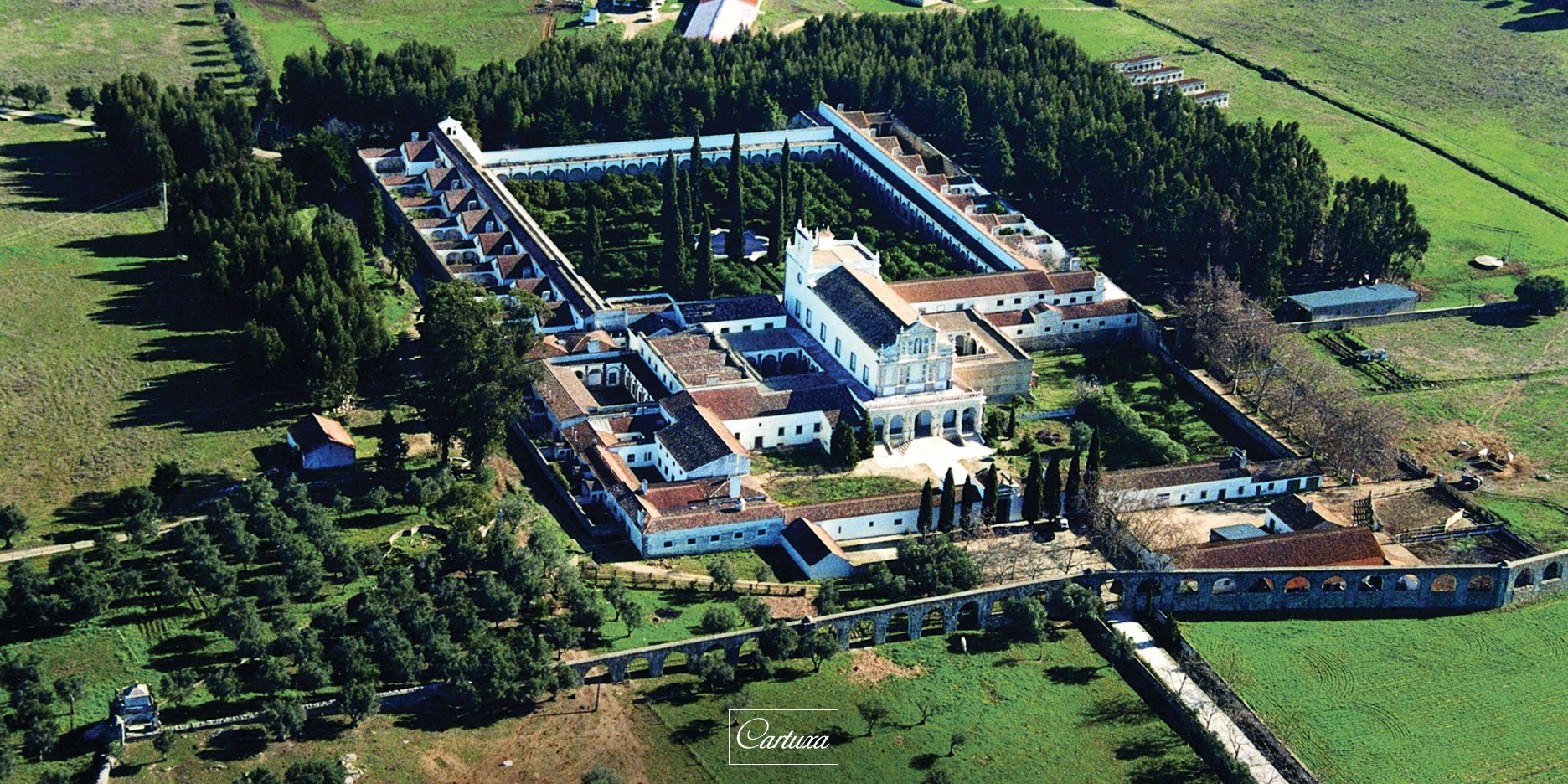 Cartuxa wines are the perfect representation of the terroir and wines of the Alentejo, based on a culture of work, land development, and sustainable development. The winery is equipped with some of the best equipment for wine production and annually distributes 3 million bottles of wine. An excellent place for wine tourism in Portugal, Cartuxa is another mandatory stop for wine lovers.
ADEGA MAYOR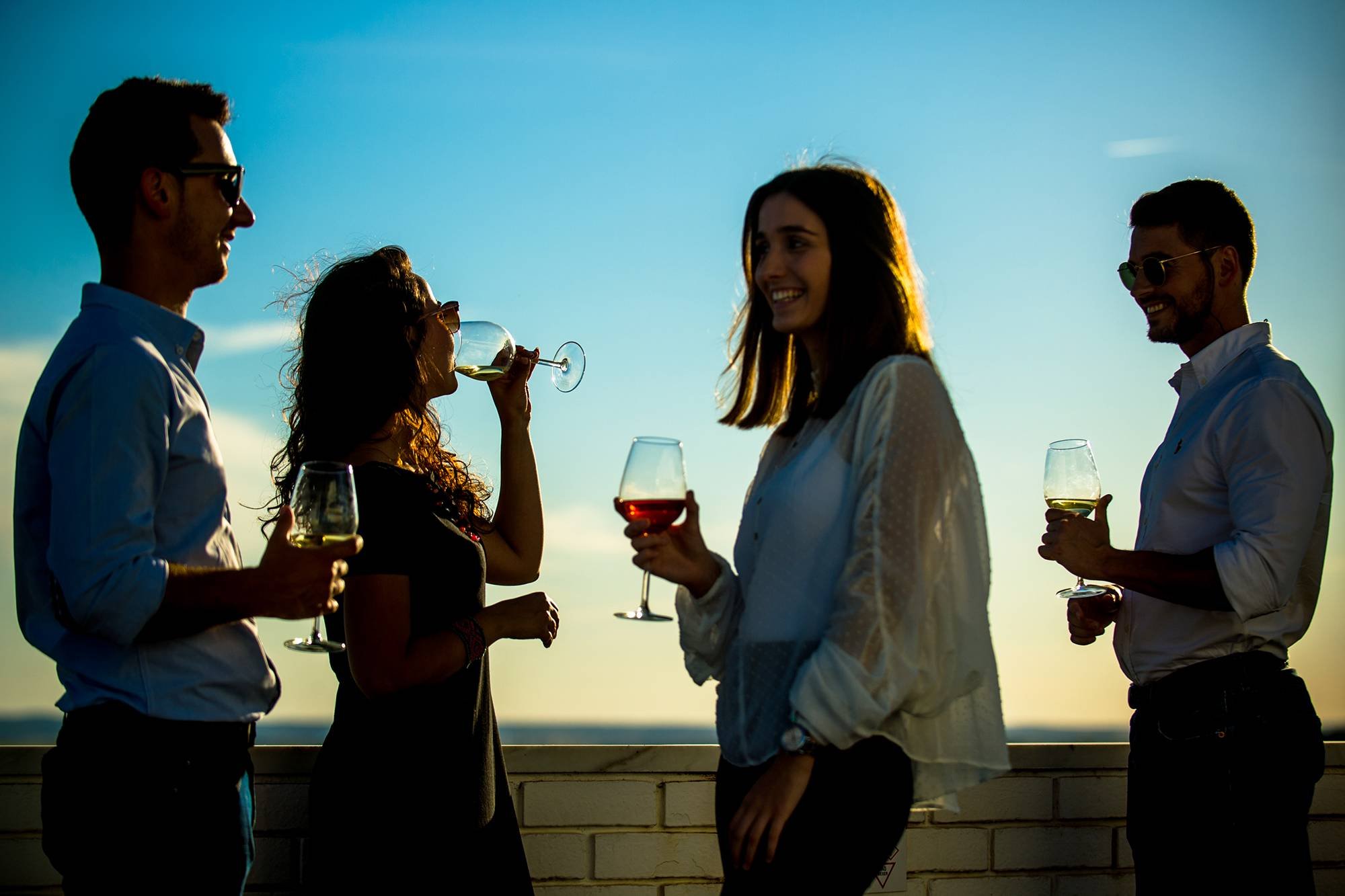 Adega Mayor extends over 350 hectares of holm oak forests, riverside galleries, and agricultural fields. The wines produced a promise to be able to awaken our senses. The winery has a wide range of wine tourism services, production, and a variety of olive oils and wines.
LAND VINEYARDS, WINERY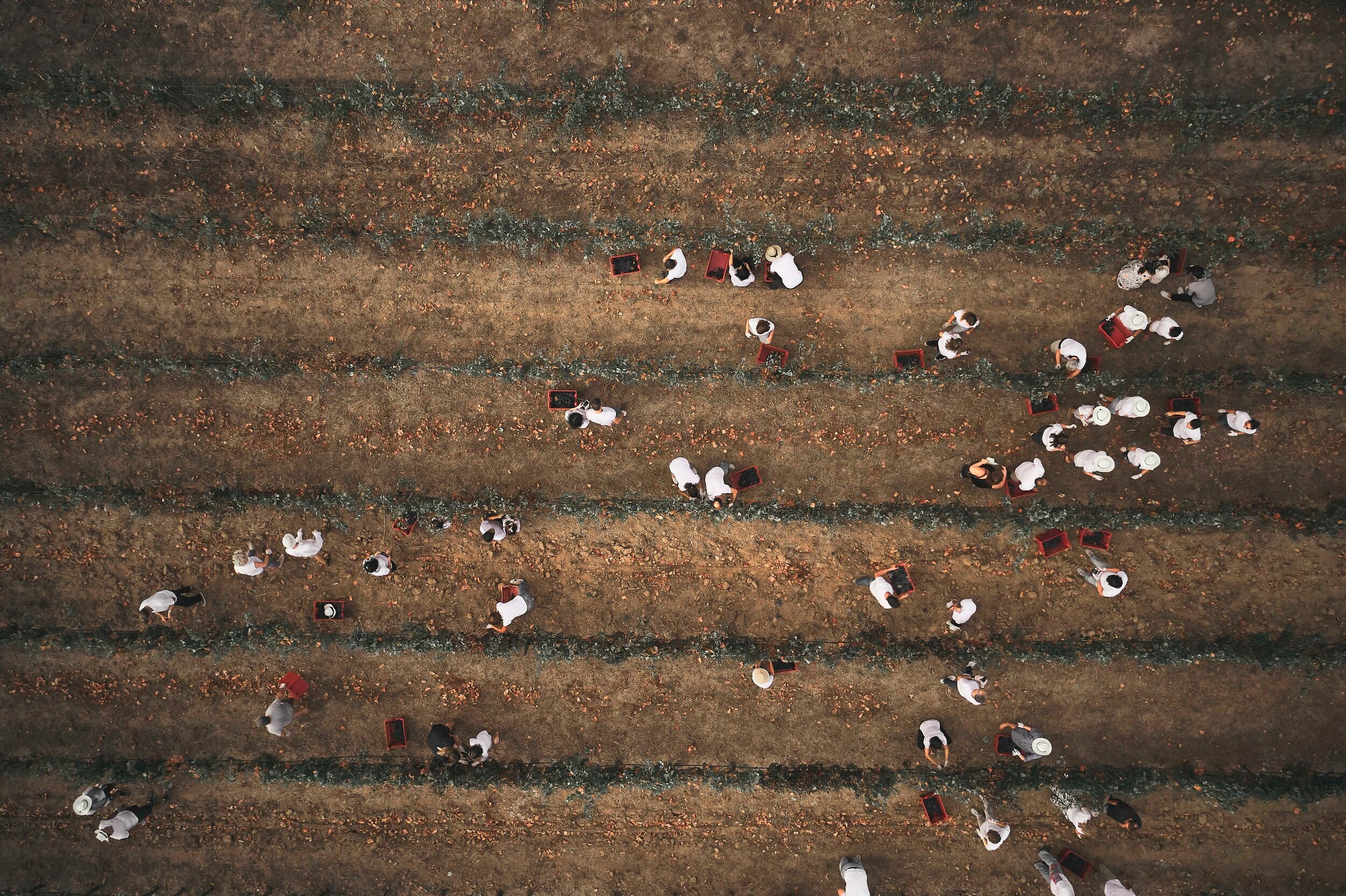 The vineyards mold to the Alentejo landscape, that's why L'and vineyards created their wine club. With limited membership, this club aims to promote the wine culture. With a limited production starting at 120 bottles per year, the wine club grants access to unique wines with special conditions/advice on cellar management.