Why just visit the wine country when you can spend the night? We picked out the best wine hotels for a top-notch getaway in the Douro region. Curious?

Quinta Nova Luxury Winery House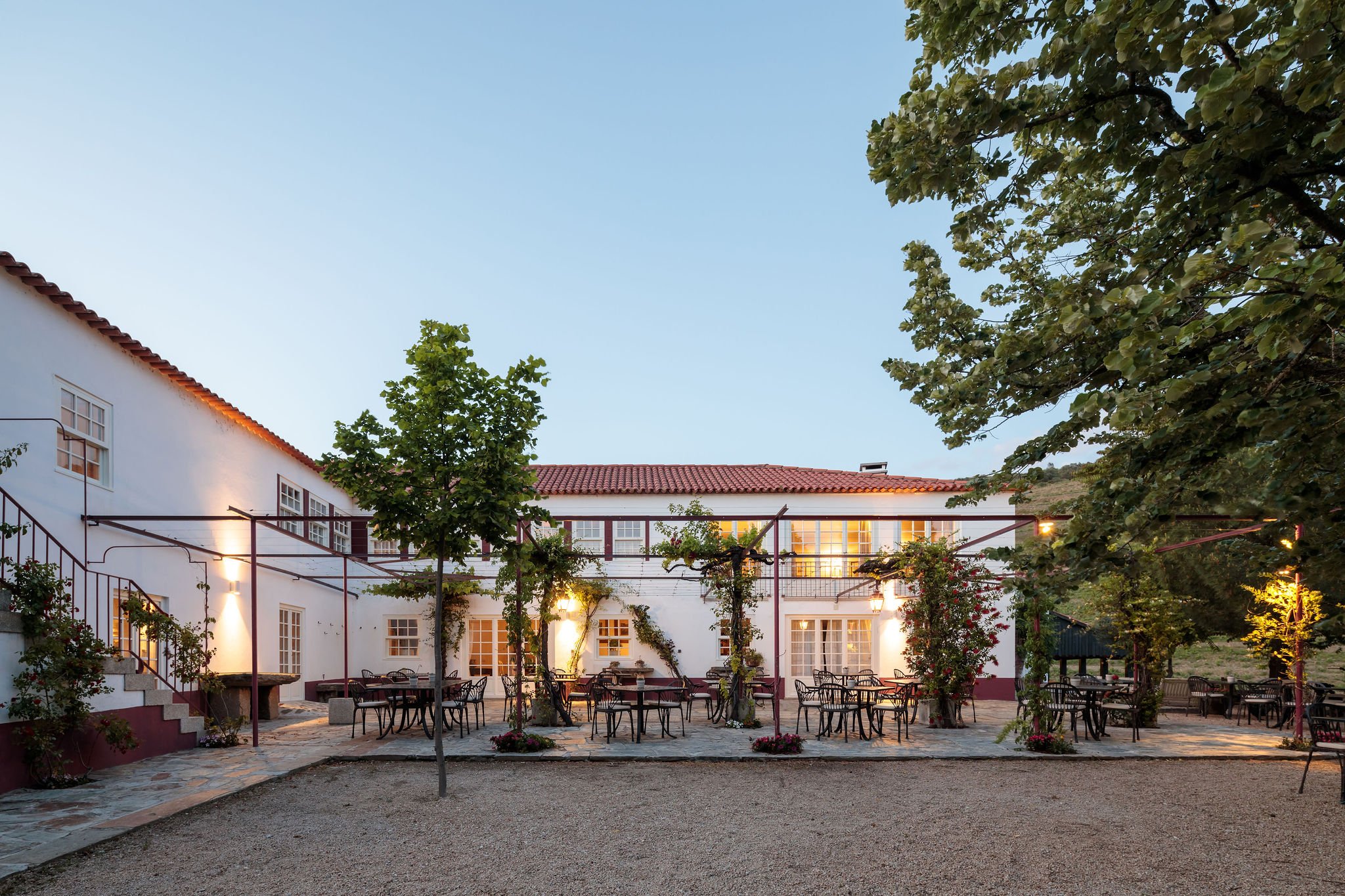 A perfect combination of wineries, restaurants, and lodging, these wine hotels will turn your getaway into the ultimate wine lover's escape. Billed as the first wine hotel in Portugal, Quinta Nova Luxury Winery House offers great views of the river and the estate's vineyards. Born from the rehabilitation of a 19th century-old manor, visitors can take part in a number of wine-themed activities, which combined have earned it the Luxury Hotel & Winery of the Year Award for 2018 by the English-born Luxury Travel Guide, and member of Relais & Châteaux since 2021.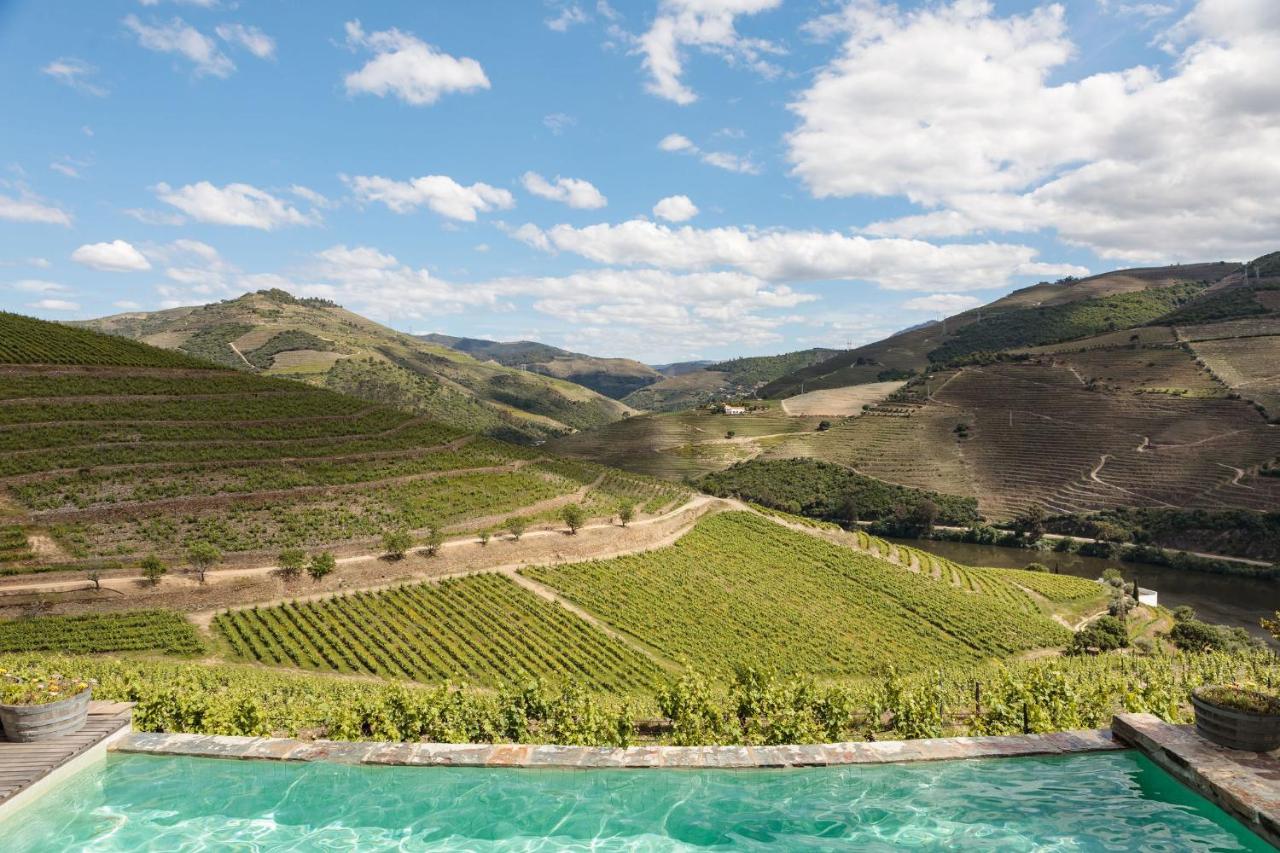 Their guided tours include a visit to the 1764 winery, vineyard, and underground cellar where the best lots are selected by the family age. The visit ends in a panoramic room where tasting sessions take place. There are different visits available, varying in the number and type of wines offered. The estate offers some other unusual experiences, such as the winemaker for a day program, fire bottle opening, as well as 8 kilometers (6 miles) of hiking and biking trails which you can enjoy free of charge.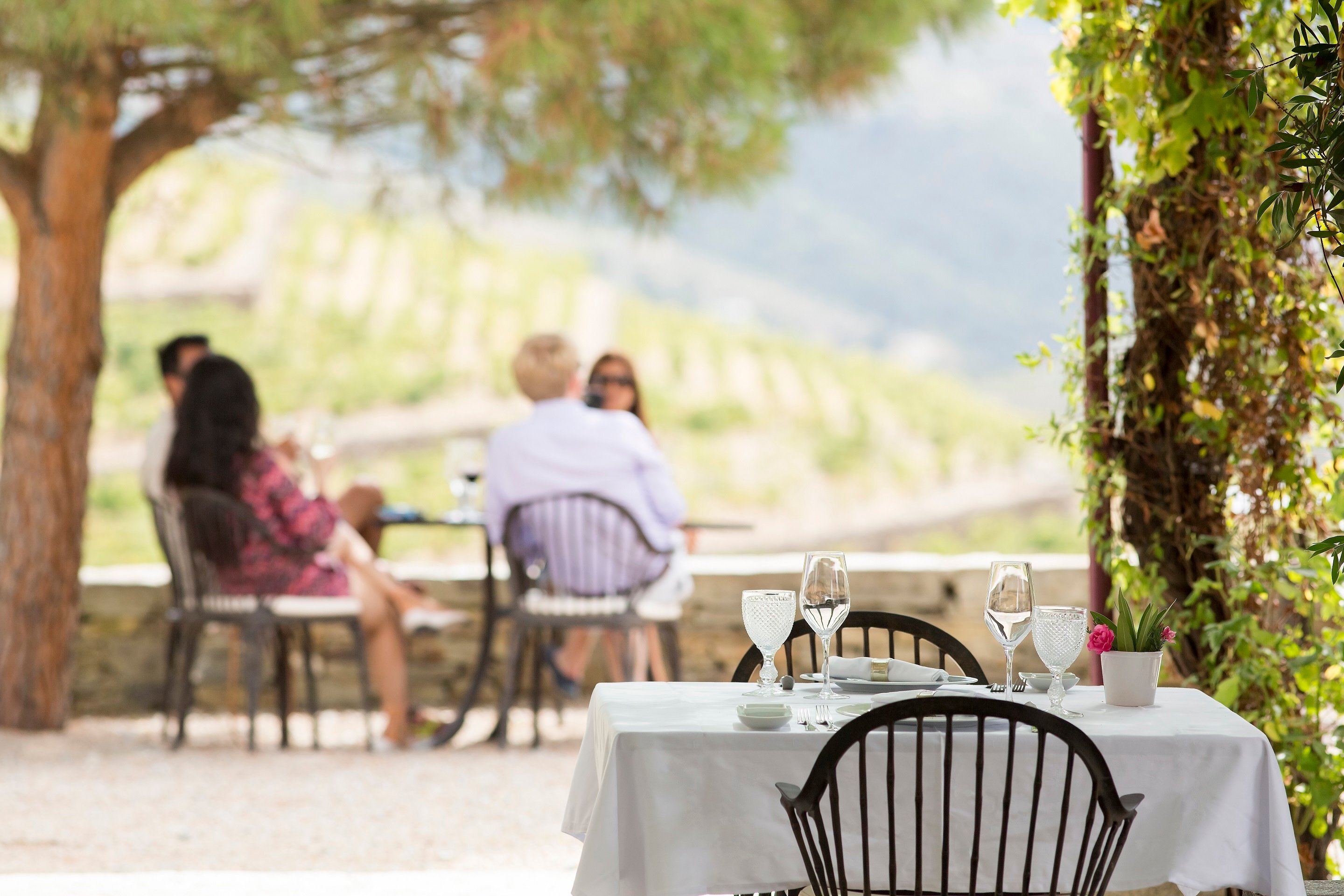 At the in-house restaurant - Terraçu's Winery Restaurant – there's no menu and you will get served whatever the kitchen has cooked, in perfect tune with the property's wines. It serves excellent food in a stunning outdoor setting and we would definitely recommend doing the wine pairing so that you can try their various wines.
Quinta da Pacheca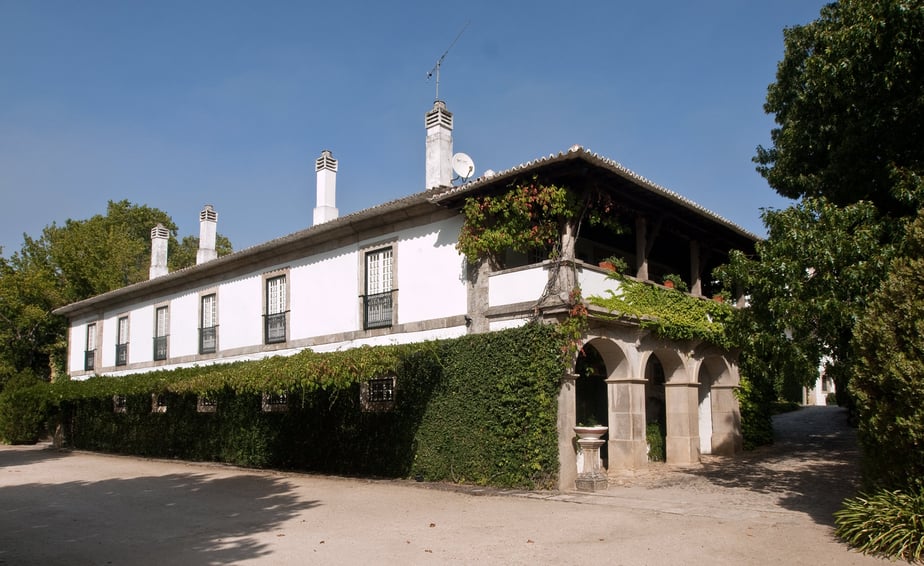 Located near Port wine town and cruise center of Peso da Régua, Quinta da Pacheca is a relaxing and intimate lodging nestled in the vineyards. Its main building is a typical 18th-century manor house completely renovated with the most comfort and elegance. More recently, they have launched a new accommodation option now offering the opportunity to spend the night in a giant wine barrel, which includes all the comforts granted by modern-day standards.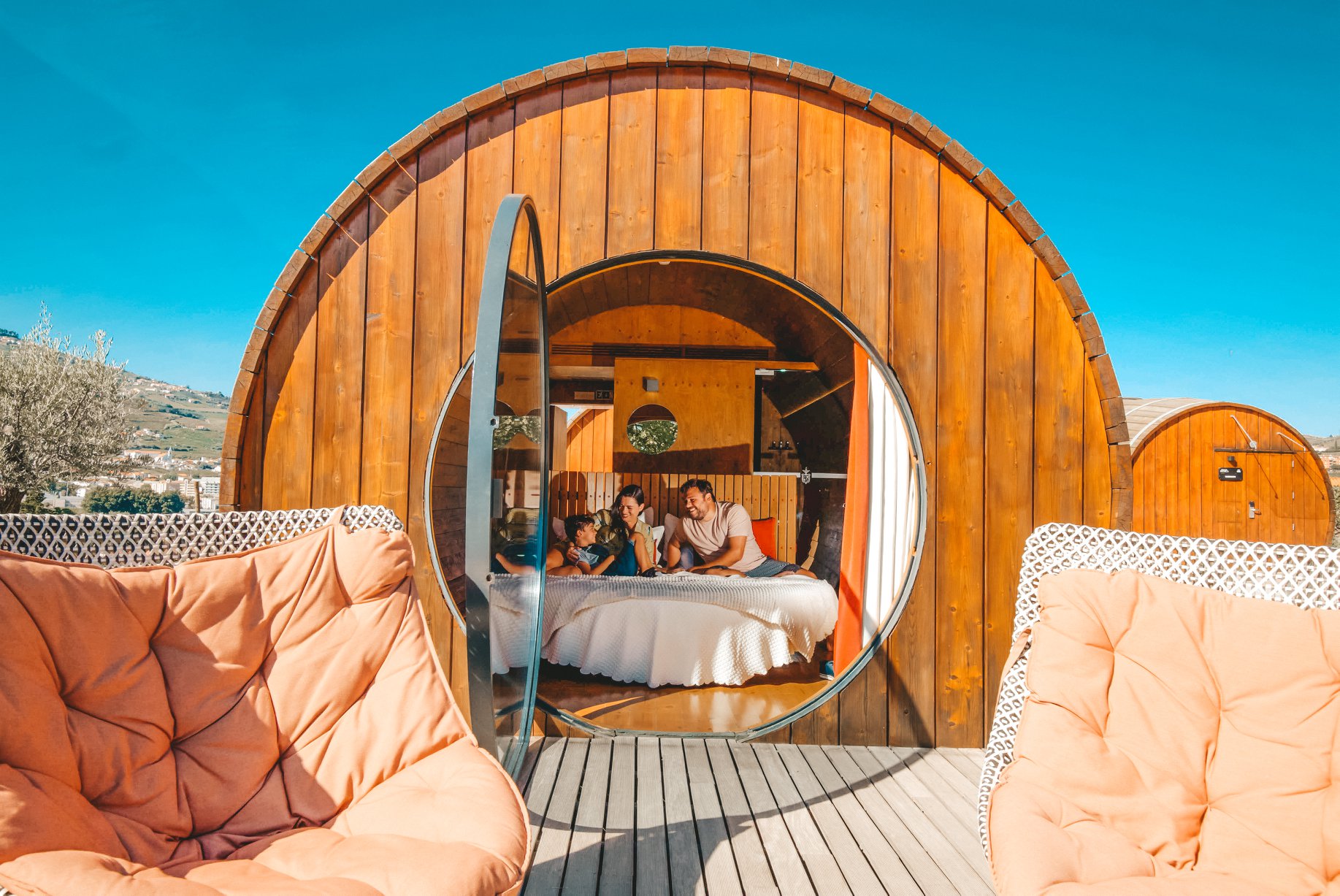 You can take a winery tour here, enjoy a wine tasting session paired with cheese and jam, or even a picnic in the vineyards. For a particularly unique experience, choose a wine course or a cooking class where you'll learn traditional techniques while preparing your very own meal. Pacheca is one of the few wineries in the region to offer these kinds of hands-on experiences, so make sure to book early in advance.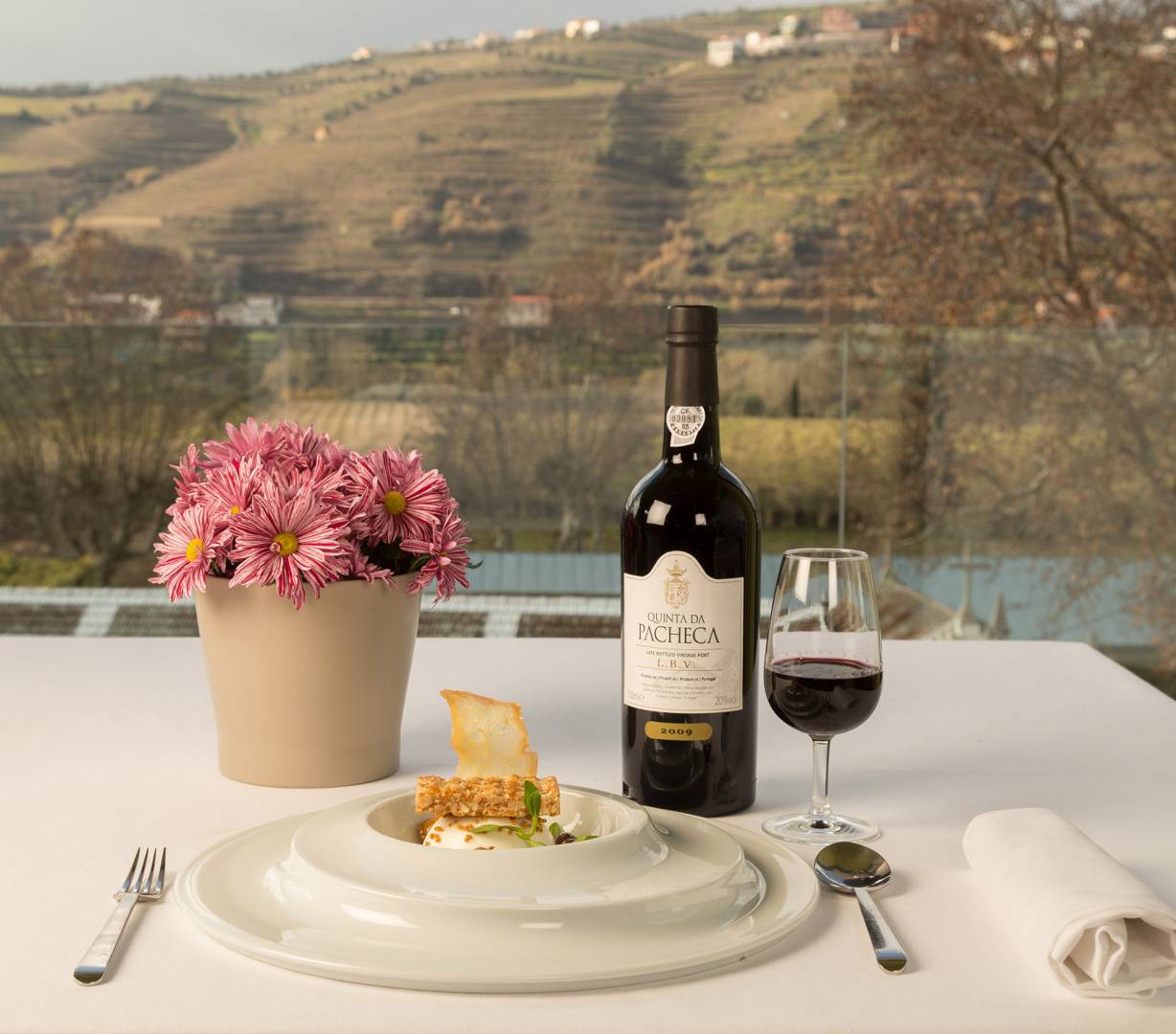 The restaurant is spacious and elegant, with floor-to-ceiling glass windows with views of the Douro River and the surrounding vineyards. Chef Carlos Pires serves delicious regional cuisine all paired with Quinta da Pacheca wines.
Quinta do Vallado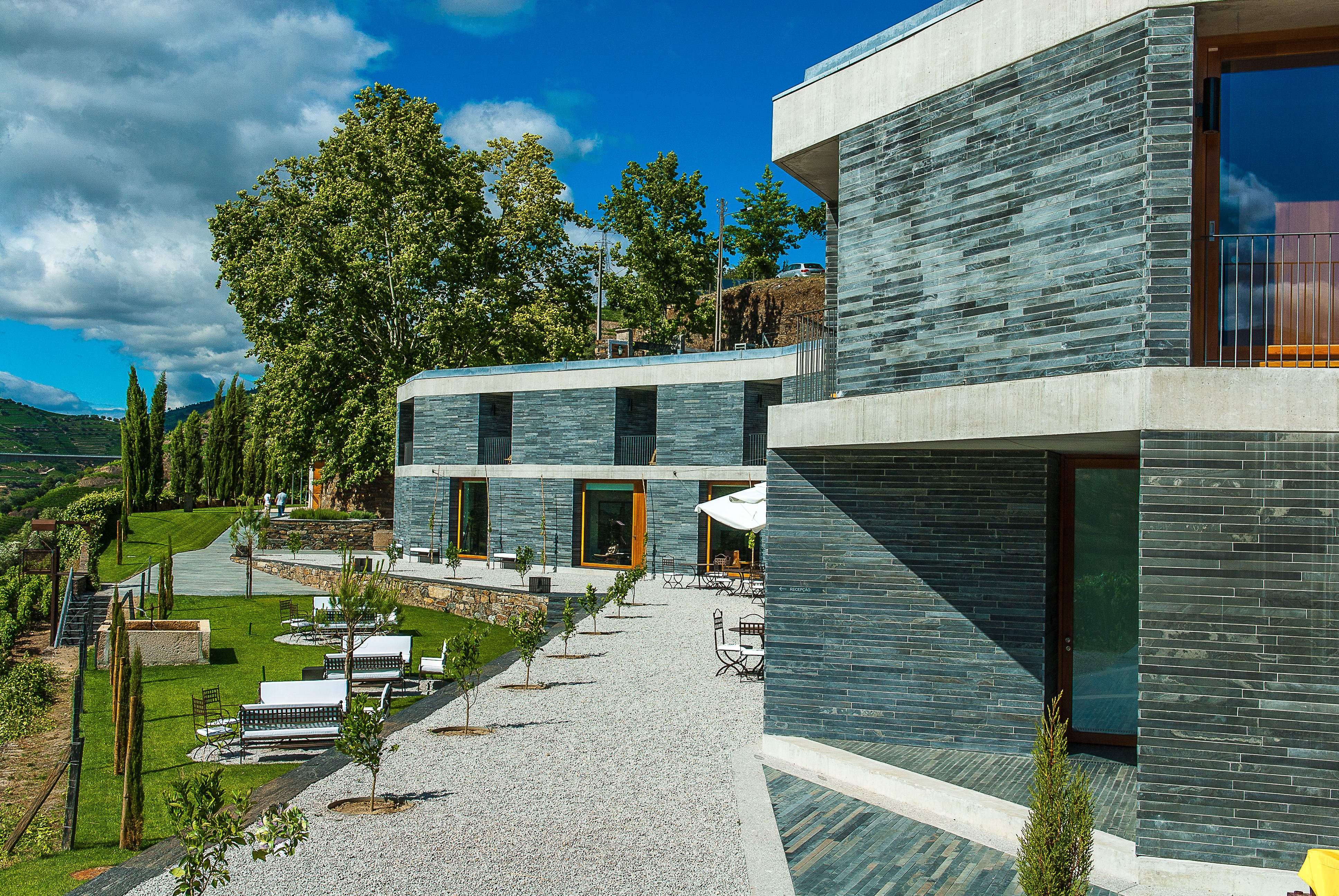 Quinta do Vallado Wine Hotel is located on the banks of the River Corgo, a tributary of the Douro River. Guests can choose between staying at the historic manor house, built-in 1733 and recently refurbished, or at the newly added slate-tiled new wing. The hotel further provides an array of leisure facilities including a swimming pool and wine tasting sessions.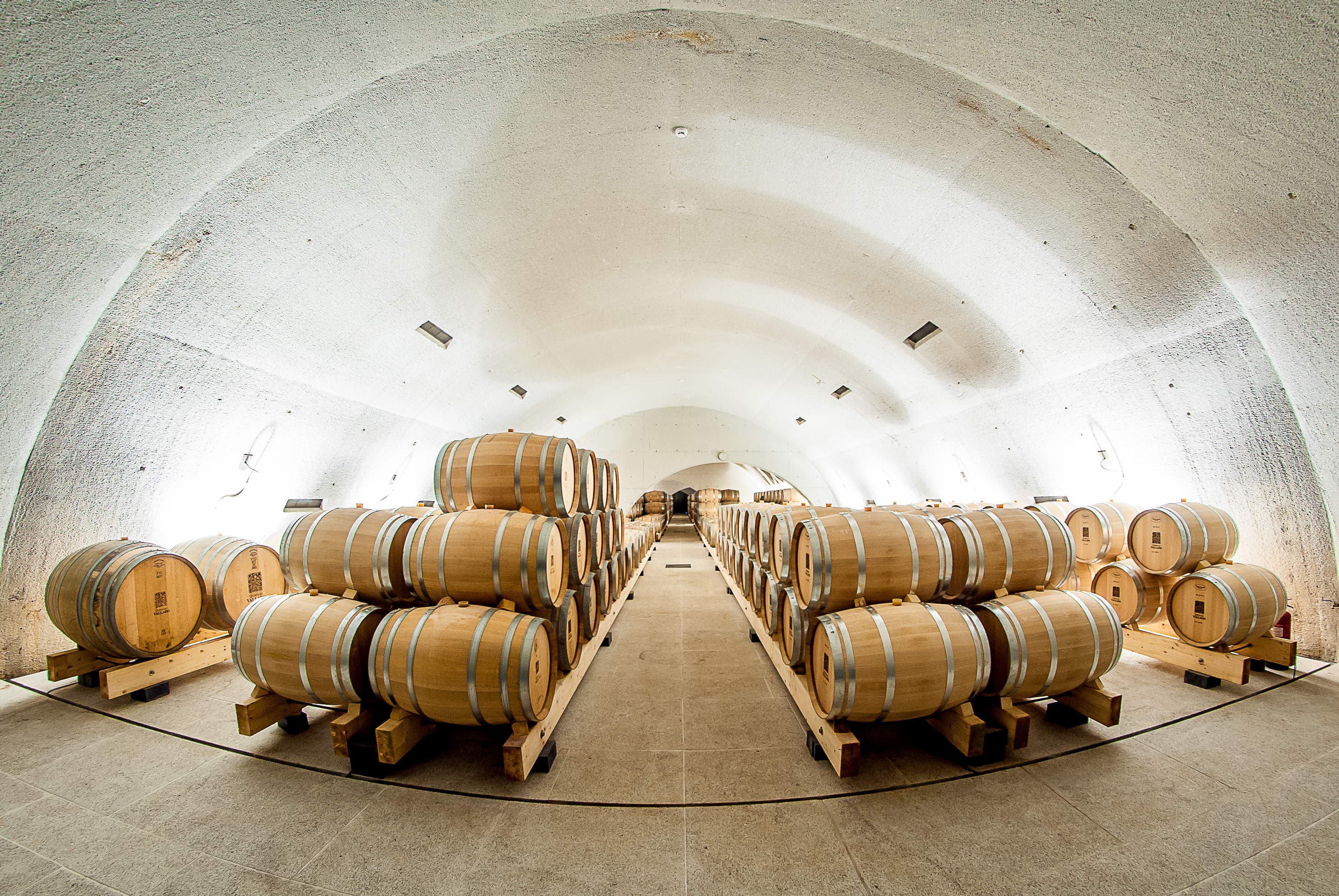 Established in the 18th century, Quinta do Vallado is one of the oldest wine-producing estates in the region and encompasses 158 acres, some with vines more than 70 years old. They offer tours of the property's ultramodern winery and cellar, followed by a wine tasting of your choice. Most include 5 wines or more which allows you to try a comprehensive portfolio of wines, from tawnies to reserve, as well as vintage Ports.
Six Senses Douro Valley
Perched on a mountain among the surrounding vines, Six Senses Douro Valley is the first European property of the Six Senses Group and combines elegance with the region's traditional heritage. This beautifully restored 19th-century manor house offers a selection of rooms, suites, and villas, an excellent spa, several dining options, as well as a wine library, and a beautiful outdoor swimming pool.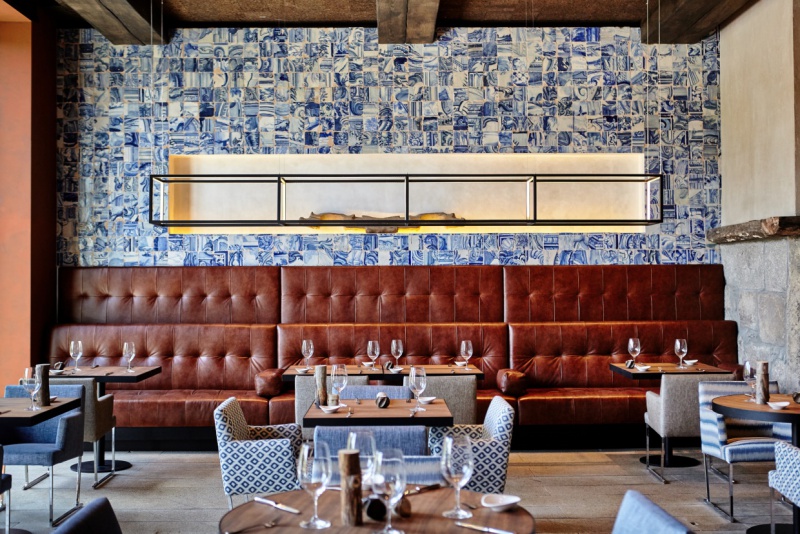 The hotel's Vale Abraão Restaurant offers a range of dining options, including a chef's table where you can enjoy an impressive ten-course meal - generously portioned and beautifully plated - as well as wine pairings. Nicely installed in the chef's table, you will be able to accompany the entire cooking process under the attentive guidance of the restaurant staff. Everything is presented beautifully and a lot of the products come directly from their organic garden.
Quinta de La Rosa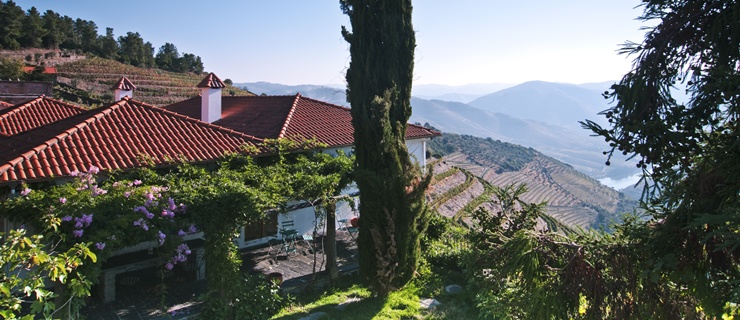 Located in the picturesque town of Pinhão, Quinta de La Rosa sits right by the river. Surrounded by their own vineyard. La Rosa's rooms offer river views and each is beautifully designed with contemporary bathrooms and country-feel furnishings. Guests have access to an outdoor pool and a beautiful shaded terrace overlooking the river and vineyards.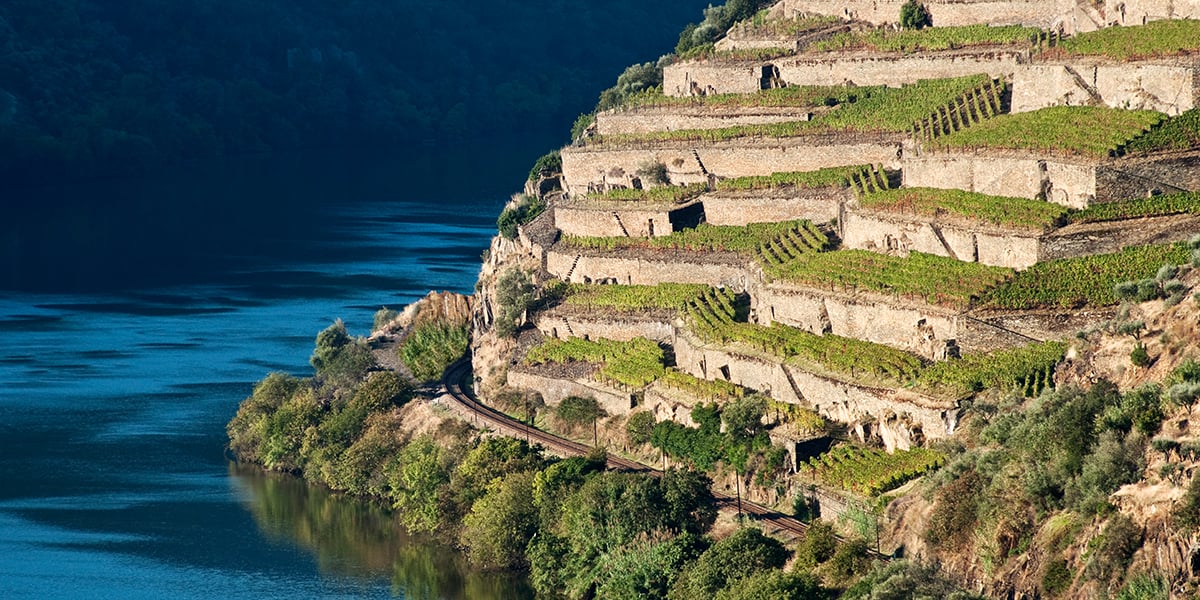 Back in the beginning of the 19th century, the owner's family was one of the first to realize that quality table wines were possible in a time when the region was solely known for its fortified wines. Unlike most port houses – which make their port in the Douro but store and bottle it in Porto - La Rosa does everything in the Douro and they're able to show both wine and port-making processes side by side. The visitor is given the opportunity to choose from a range of port tastings, as well as a tour of the vineyards or even a private visit with the estate's owner. Their amazing restaurant A Cozinha da Clara - Claire's Kitchen - stands as a tribute to the owner's grandmother. Claire's love of food and hospitality it's everywhere in the restaurant, which creatively reinterprets traditional Portuguese cooking.
Quinta do Portal
A short 20-minute drive from Pinhão, Quinta do Portal stands beautifully isolated in the middle of their own vineyards. It belongs to a century-old winemaking family, who has been in the Douro Valley for hundreds of years. It features an outdoor swimming pool, wine library, outdoor terrace, and an indoor gym, as well as a panoramic living room with an incredible view of the vineyards stretching far out of sight. It is a quiet and peaceful setting perfectly in line with the bucolic and romantic atmosphere of the Douro Valley.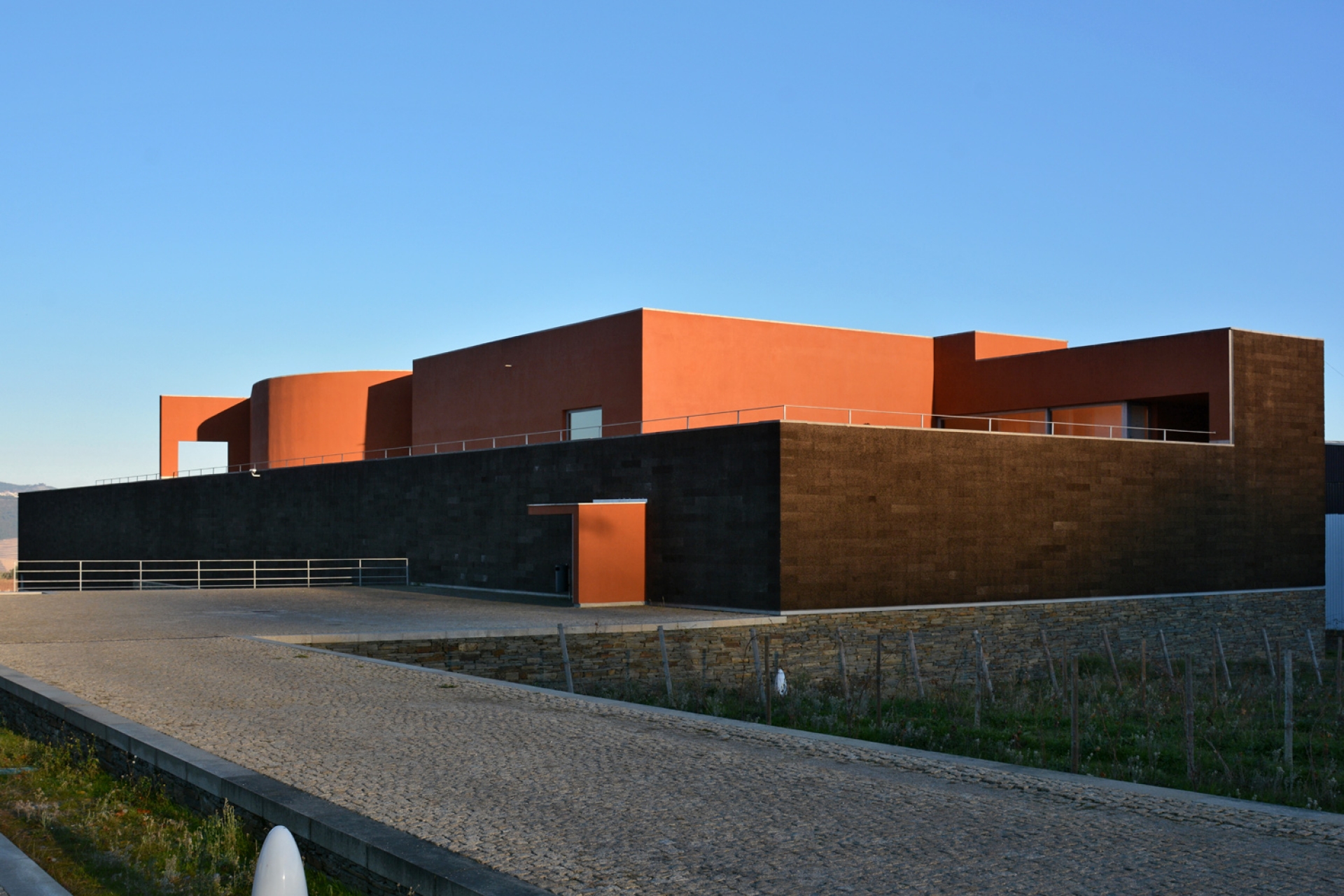 The modern-looking wine cellar was designed by Pritzker-awarded architect Siza Vieira and it blends beautifully into the surrounding landscape with its cork and slate façade. The tours offer a commented visit of the cellars and wine tasting which includes a combination of Muscat, table, and Port wines. In addition to accommodation and leisure options, Quinta do Portal houses an excellent restaurant, led by young and talented Chef Milton Ferreira, who uses locally-grown ingredients splendidly paired with in-house wines in a creative way.
If you're planning a weekend getaway, our 3-day tour in the Douro makes the most of a short trip. Starting with a pick-up in Porto, we'll take you inland to the Douro Valley where you'll have the chance to stay at a local winery, visit some others, and try some of the best wines produced in the region.
If you'd like to extend your stay in the region, take a look at our 5-day tour in the Douro or even our 7-day option, which combines visits to both Porto and Douro. You'll have the opportunity to stay at the best hotels, visit the most emblematic wineries and restaurants in the area while crossing some things off your bucket list on the way.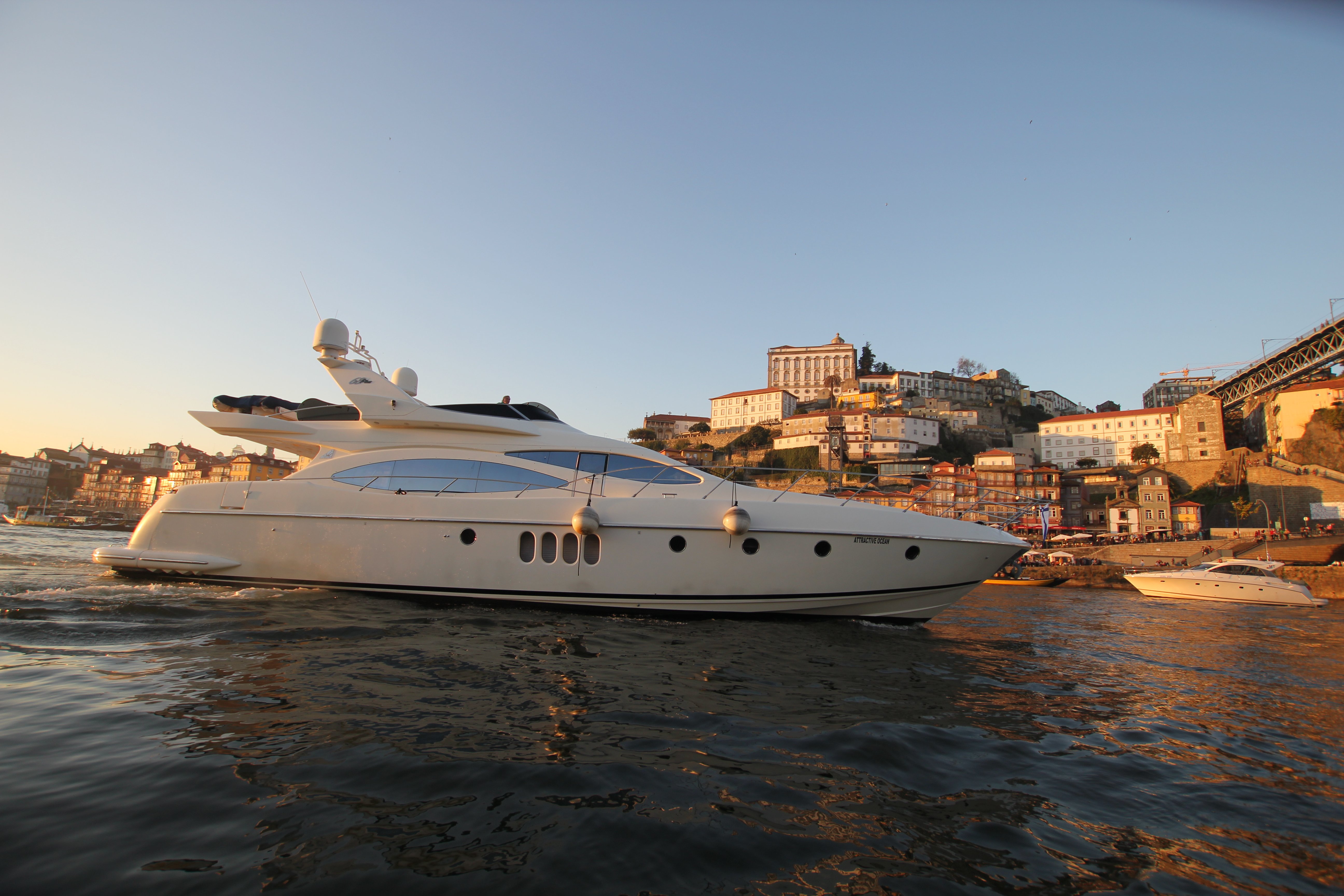 For all the cruise lovers out there, our 7-day private yacht cruise along the Douro River tackles all the region's highlights, stopping along the way for visits at riverside wineries and restaurants.
Why book now your 2021 or 2022 tour? Because by booking all your tours with us you will have flexibility in the future, plus an acquired "Clean and Safe" seal. Through these unique times, we are available to plan, reschedule, and move your trip around your needs, as always. If your new dates may no longer work with your initial travel plan, a dedicated consultant will be available to tailor and reschedule your time in Portugal according to your needs and preferences, and to assure you that you will have the best and most memorable experiences.
This article was originally published in June 2018