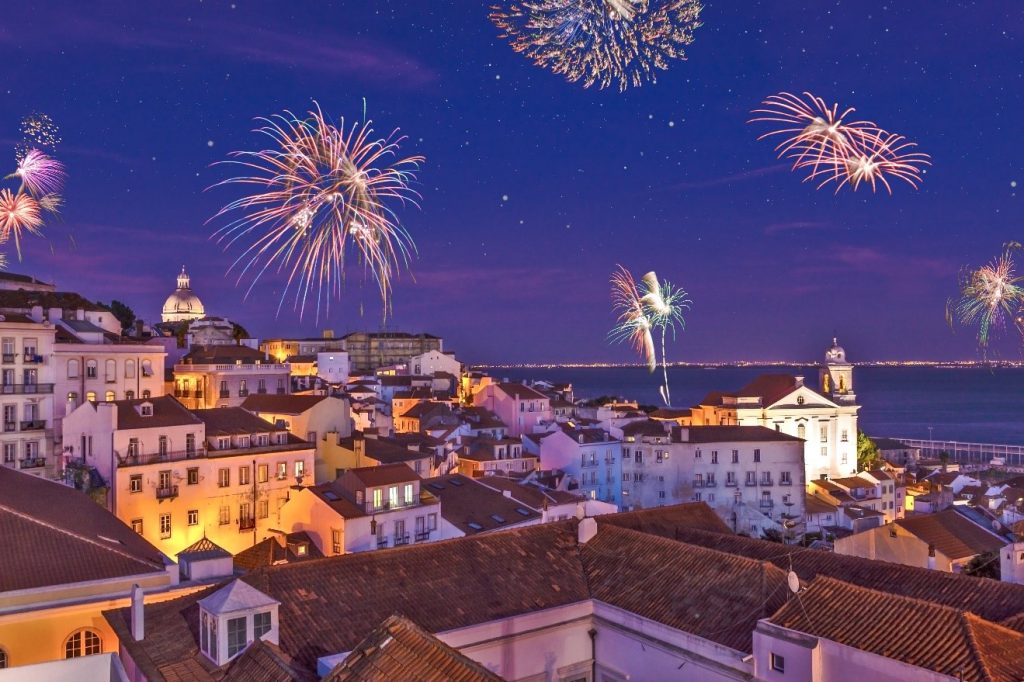 Start to think about Christmas and New Year's Eve and where you will pass it? Well, what about Portugal, in order for you to have an unforgettable New Year's Eve?

Portugal is a small country, big on diversity. Portugal offers a wide variety of regions and environments for every taste. From a relaxed celebration at Alentejo or Douro Valley, or small parties in villas or hotels in the big cities like Lisbon and Porto, or even a New Year's Eve at the beach in Algarve.

Here's some inspiration for a New Year's Eve in Portugal you won't forget:

New Years Eve in Porto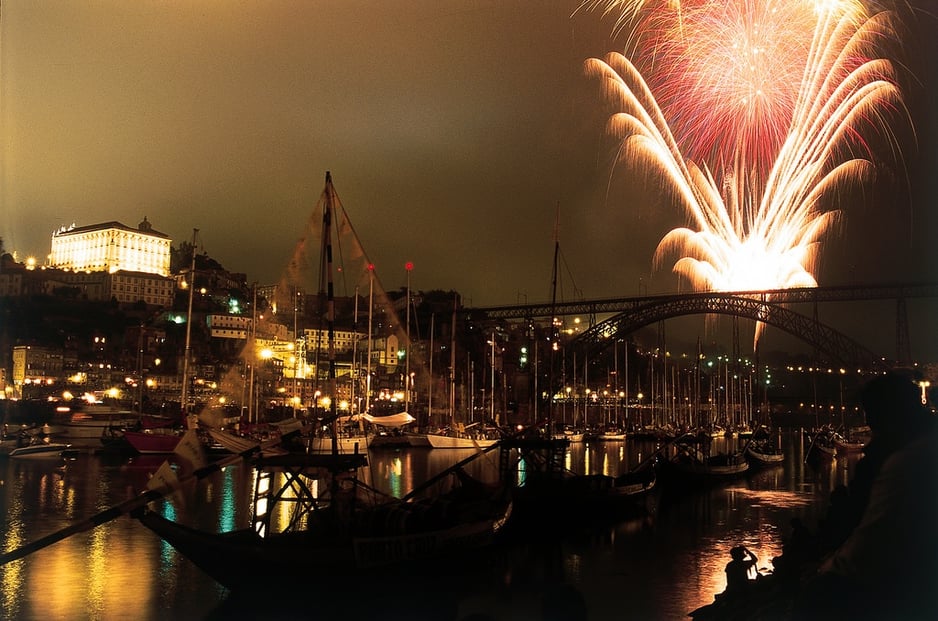 In Porto, the last night of the year is celebrated with free concerts in the main streets and squares and a firework display by the river, near the typical Ribeira neighbourhood, where people gather around both margins of the Douro River to watch the celebrations and the main attraction, the fireworks above the Luiz I Bridge. But this year, we believe that maybe this can be a little different. So, our suggetions is that stay in a great hotel with great views, were you will have amazing gastronomic and wine experiences and for an even better experience? Visit with us the port wine cellars and if you prefer we will take in you in a private transfer or with a private drive. You can submit a request for a unique new year's eve in Porto and step in 2020 in the best way.
New Year's Eve in Lisbon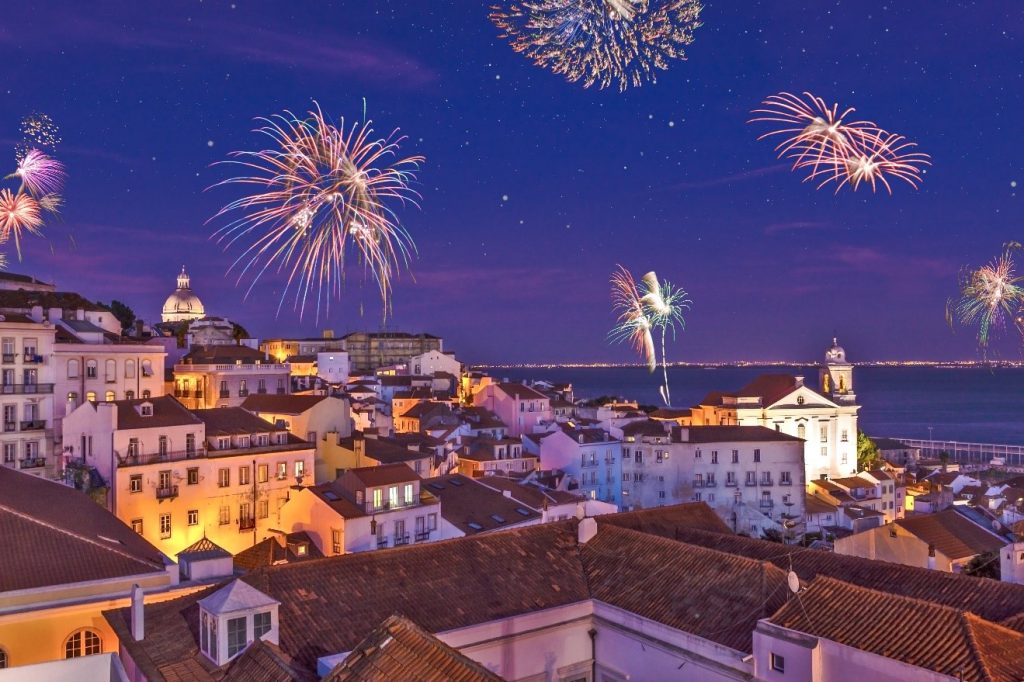 In Lisbon, the City Council also promotes a big celebration party in Praça do Comércio (also known as Terreiro do Paço) one of the prime squares of the city, with concerts and fireworks. Parque das Nações and near Torre de Belém also provide great entertainment offers and if you are willing to have an amazing view over the city and the fireworks by the Tejo River, Castelo de São Jorge, one of the highest places of the city, open up to the public to midnight celebrations. But besides this of course there is much more than the Portuguese capital has so much to offer in the last night of the year, and the best way to live it fully is to plan your new year's eve in Lisbon in advance with our help where you can add unforgettable wine experiences.
New Year's Eve in the Douro Valley
The Douro region is a great choice every time of the year, but on the last days of December you can enjoy Douro from other point of view: the warmth of a luxury hotel and the celebration by the fireplace tasting some of the best wines produced in the region, never losing the river and its vineyards out of sight. We recommend our tours in Douro, or, if you prefer you can request a free quote for an unforgettable new year's eve in Douro , just before it turns 2021.
New Year's Eve in

in Alentejo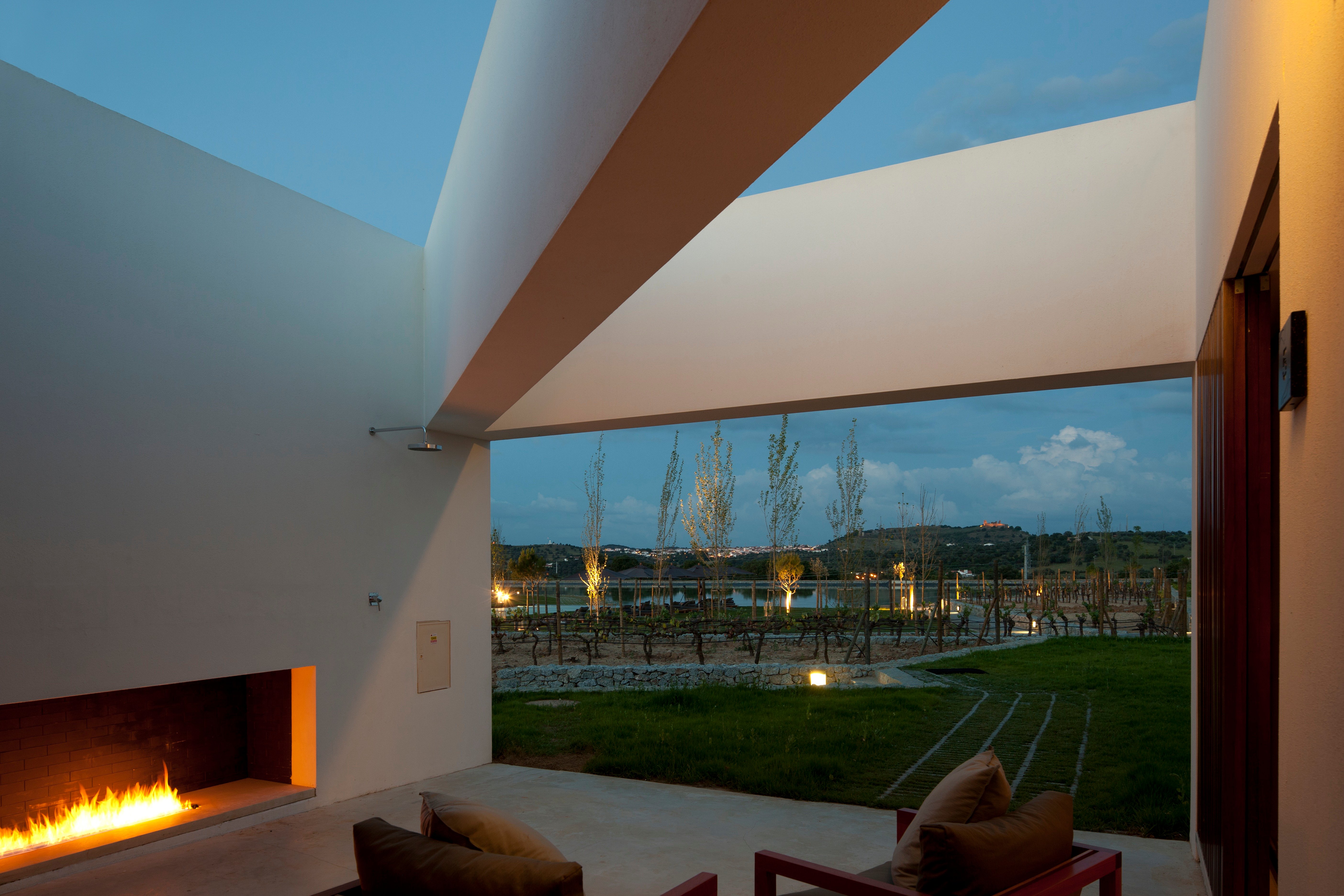 The weather in Alentejo never gets too cold, making it a good destination for the last days of the year. You can enjoy the starry sky of Alentejo in one of the many wine estates or in the incredible L'AND Vineyards where you have a fantastic room with a panoramic ceiling to view the starry sky. You can also choose to celebrate in the city. In Évora, everyone gathers in the streets to celebrate the arrival of a new year. Don't forget to taste the local wine and food of Alentejo, some of the most characteristic flavors of Portuguese cuisine. You can also request a free quote for a special new year's eve in Alentejo.
New Year's Eve in the Algarve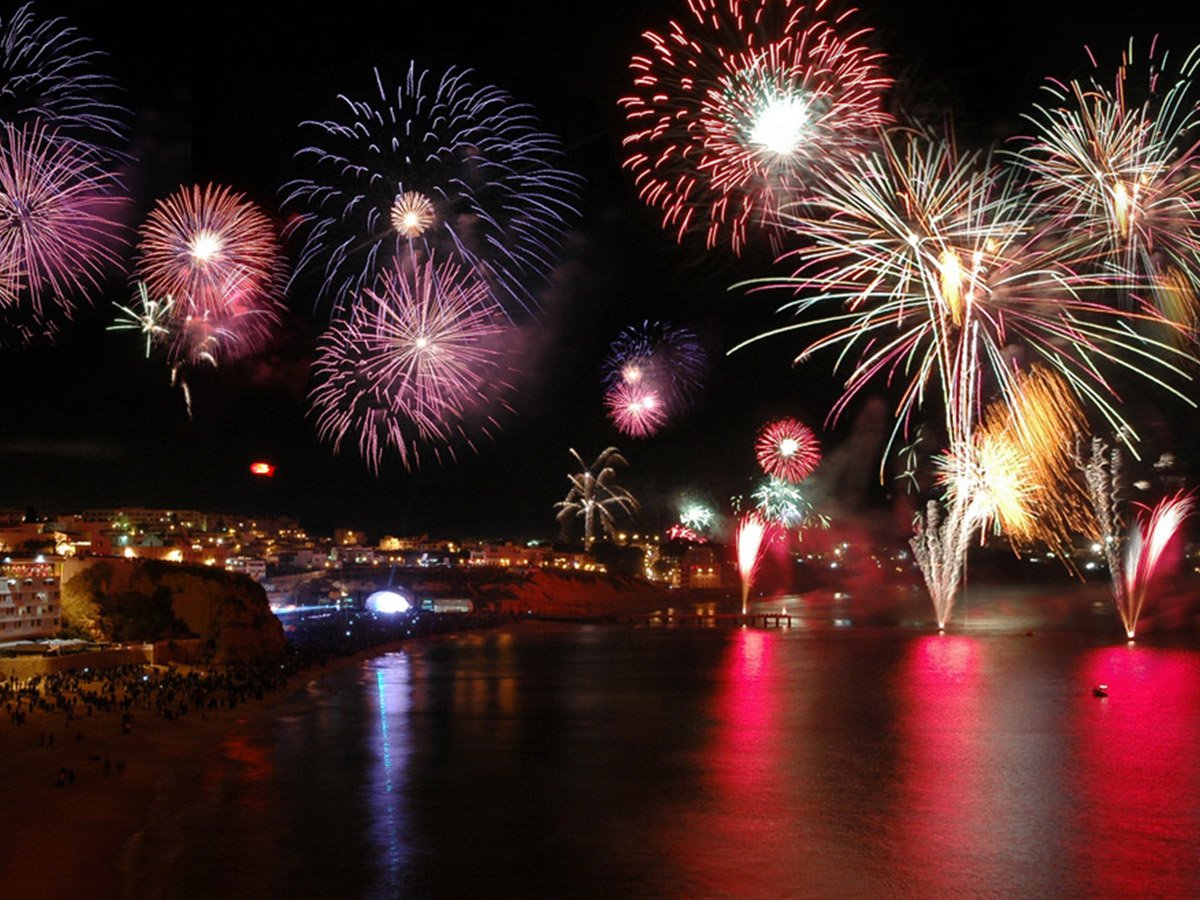 Algarve is the region in Portugal that attracts more visitors and the last days of the year make no exception. The weather in the Algarve makes it possible to celebrate outside, inviting for commemoration on the beach or in the comfort of a private terrace with a glass of champagne in one of the best luxury hotels in the Algarve. Moreover, you can also celebrate in Algarve in a private villa where you can add services like a private chef for example, or why not on board of a yacht with all of these services and enjoy the fireworks from the sea? Incredible isn't it?
Why book now your 2020 or 2021 tour? Because by booking all your tours with us you will have flexibility in the future, plus an acquired "Clean and Safe" seal. Through these unique times, we are available to plan, reschedule, and move your trip around your needs, as always. If your new dates may no longer work with your initial travel plan, a dedicated consultant will be available to tailor and reschedule your time in Portugal according to your needs and preferences, and to assure you that you will have the best and most memorable experiences.
Editor's Note: This post was originally published in September 2015 and has been completely revamped and updated for accuracy and comprehensiveness.