Portugal is the hottest new wine destination. In this article, we tell you why and what the best wine tours and wine tasting experiences are with valuable tips. This is our wine guide to Douro, Alentejo, Vinho Verde and Lisbon regions.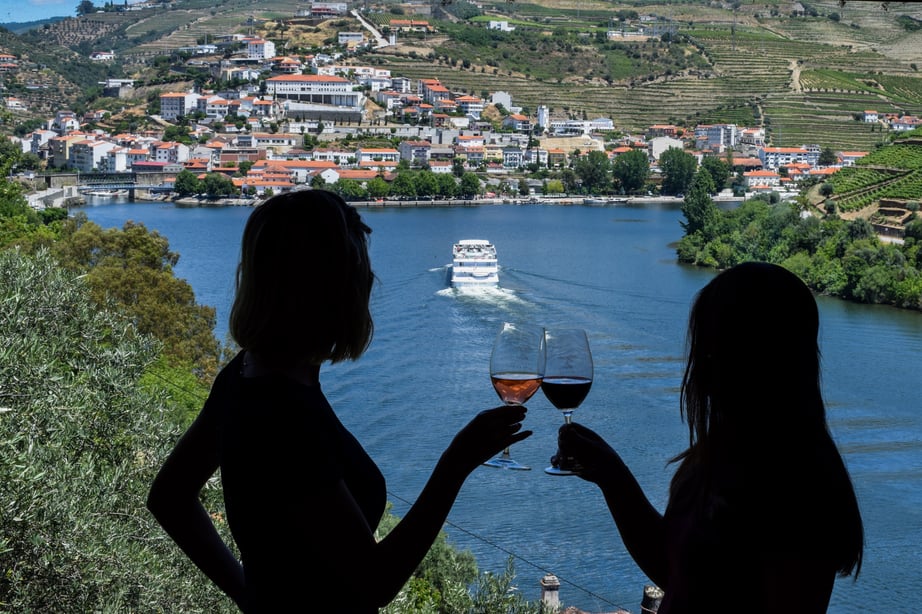 Best Wine Tours in Portugal
Portugal is a wine country and a trendy wine destination. Get to know the best wine tours and wine tasting experiences in Europe. Douro Valley tastings are a must for any wine lover. Book private cruises and private vineyard and winery tours in Portugal. What to visit in Portugal? Book now a 5-day tour for the perfect vacation. Pure joy and relaxation.

Portugal has been for too long in the shadow of its more popular touristic neighbors such as Spain, France, and Italy. Over the past few years, Portugal has been imposing itself as a top touristic travel destination, and the countless tourism awards and media recognition comes to prove this fact.

With a magnificent coastline, medieval castles, the most welcoming people and, to top it all, the burgeoning wine industry, now is the time to explore the spoils of Portugal. So pack your bag and get your glass ready, as we guide you through the best wine tours in Portugal and its greatest wine regions.
Douro Valley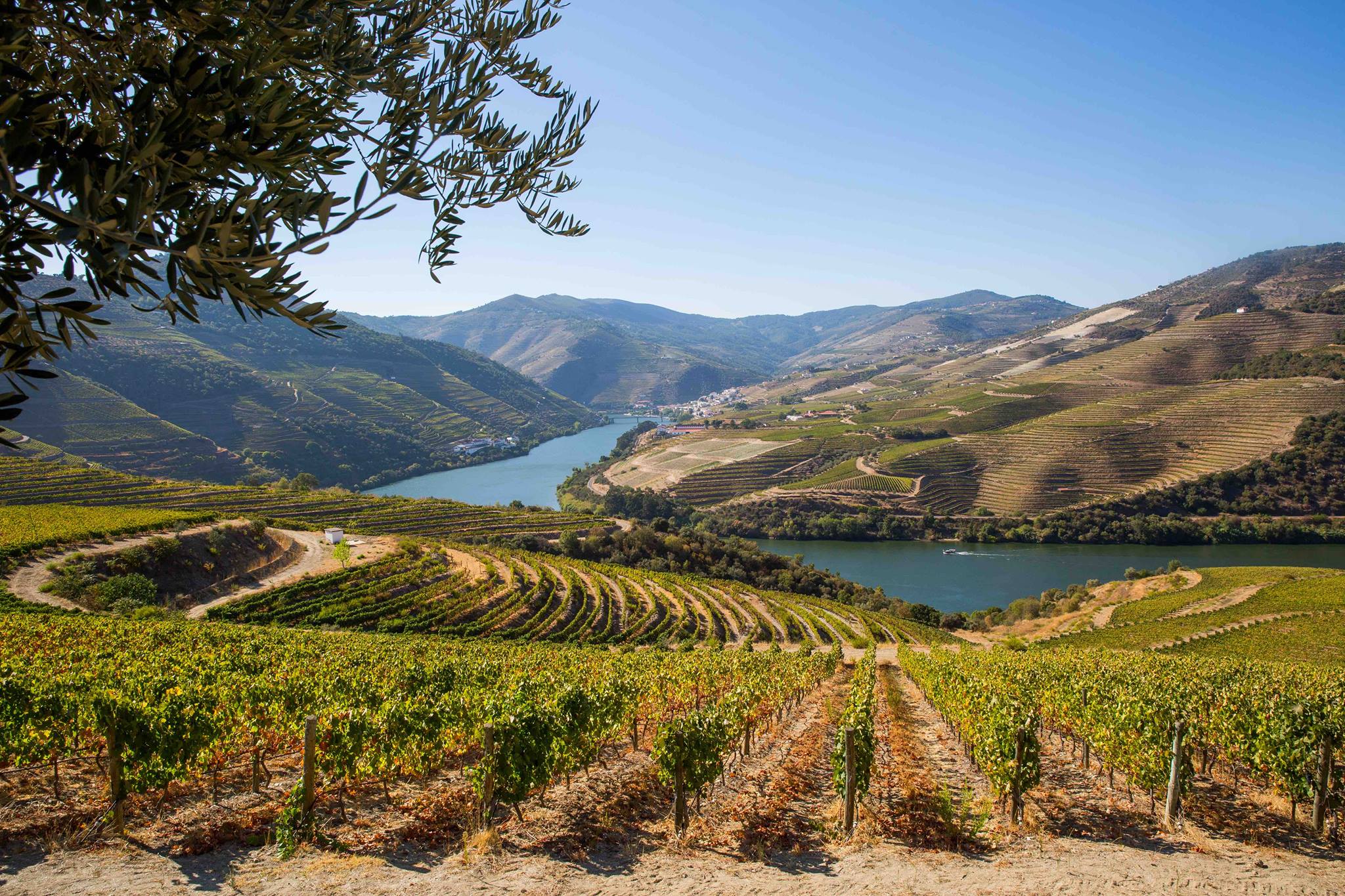 Where is it?
The Douro region is located in the north of Portugal and it extends from Porto city to the eastern border of Portugal. The Douro River meanders across the whole region and carves its path through the rocky valley. Thanks to the many dams raised, navigation became possible and nowadays cruises can take you on an inimitable journey through this stunning natural landscape with delights and unique views such as the vineyards-covered hillsides. This is where Port Wine was born.

Said to be the oldest wine region in the world dating back to 1756, the Douro region is recognized by UNESCO as a World Heritage-listed territory.

It begins some 120 kilometers east of Porto airport and extends along the axis of the Douro River, encompassing three sub-regions; Douro Superior, Alto Corgo, and Baixo Corgo.
For which wines is the Douro Valley best known for?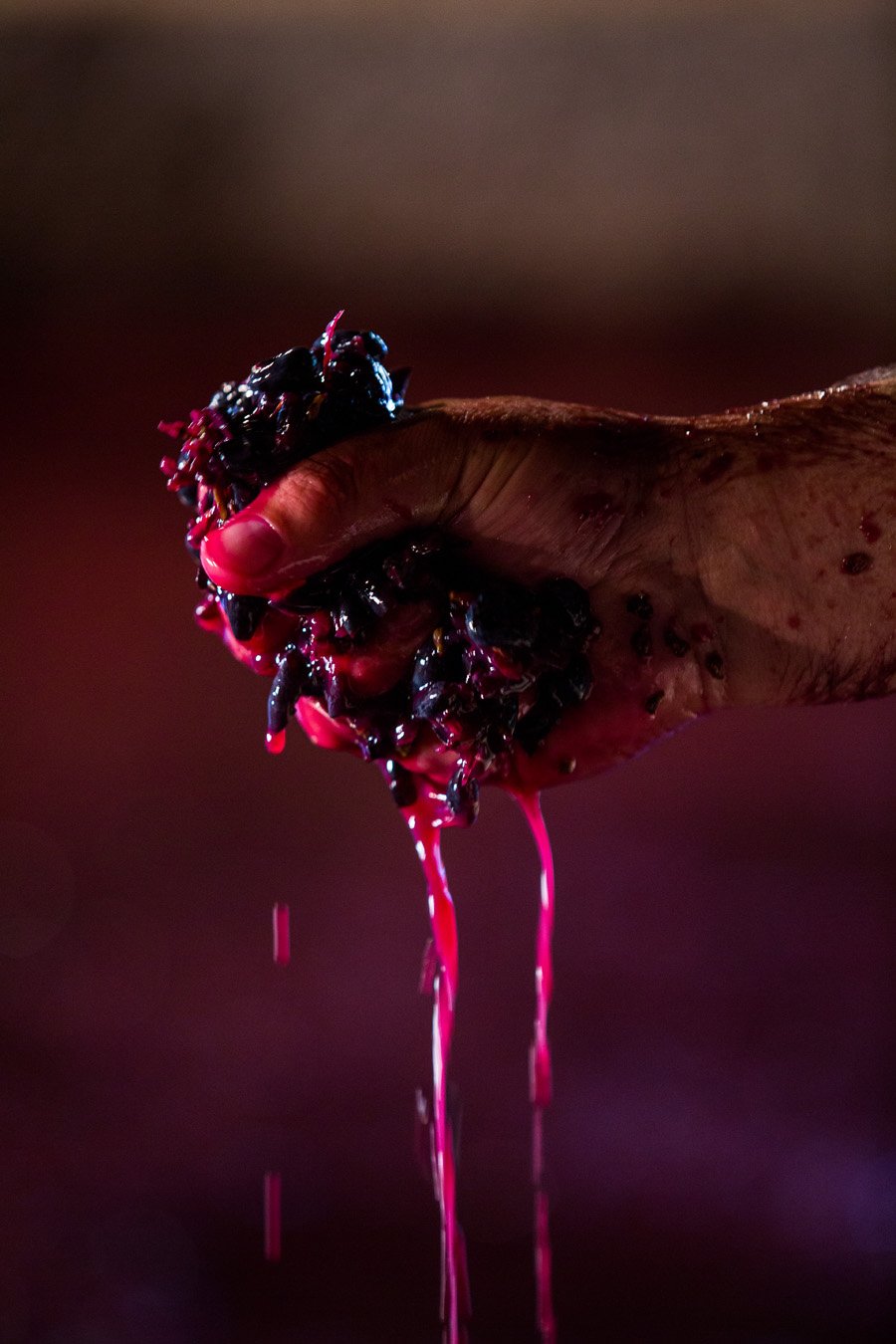 The best Port Wine varietals to look out for are Touriga Nacional, Touriga Franca, Tinta Barroca, Aragonez and Tinto Cão, as well as Tinta Amarela (Trincadeira) and Souzão.
Key white wine varietals include Malvasia Fina, Gouveio, Rabigato e Viosinho.
Must-visit wineries in the Douro Valley
There are many wineries in this region but we selected the best ones in the Douro Valley where you can taste the best Portuguese wines. Each winery is unique and provides a different visit, featuring tasting rooms, artisanal cheese or chocolate pairings, on-site sommeliers, and much more.
Graham's Port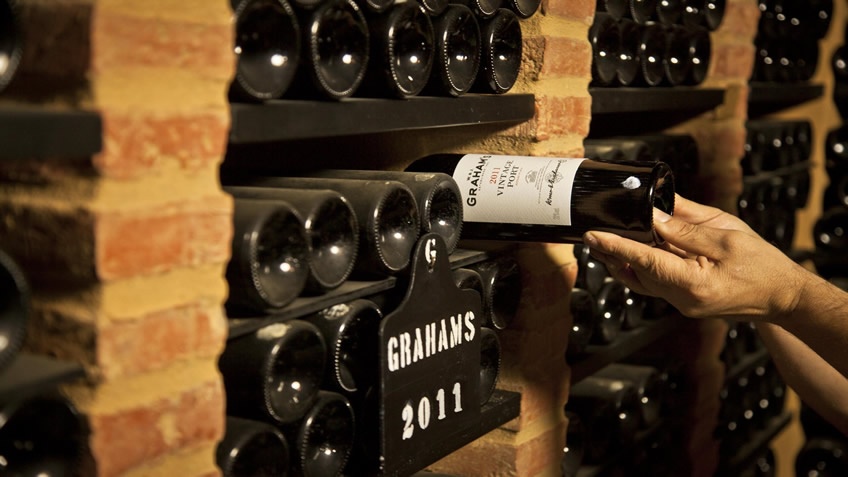 Graham's recently renovated lodge promises spectacular views of Porto's historic city center and the iconic two-tier bridge that connects the cities of Oporto and Gaia, as well as three centuries of port-making craftsmanship and internationally awarded wine. There are several Port wine tasting experiences available.
Real Companhia Velha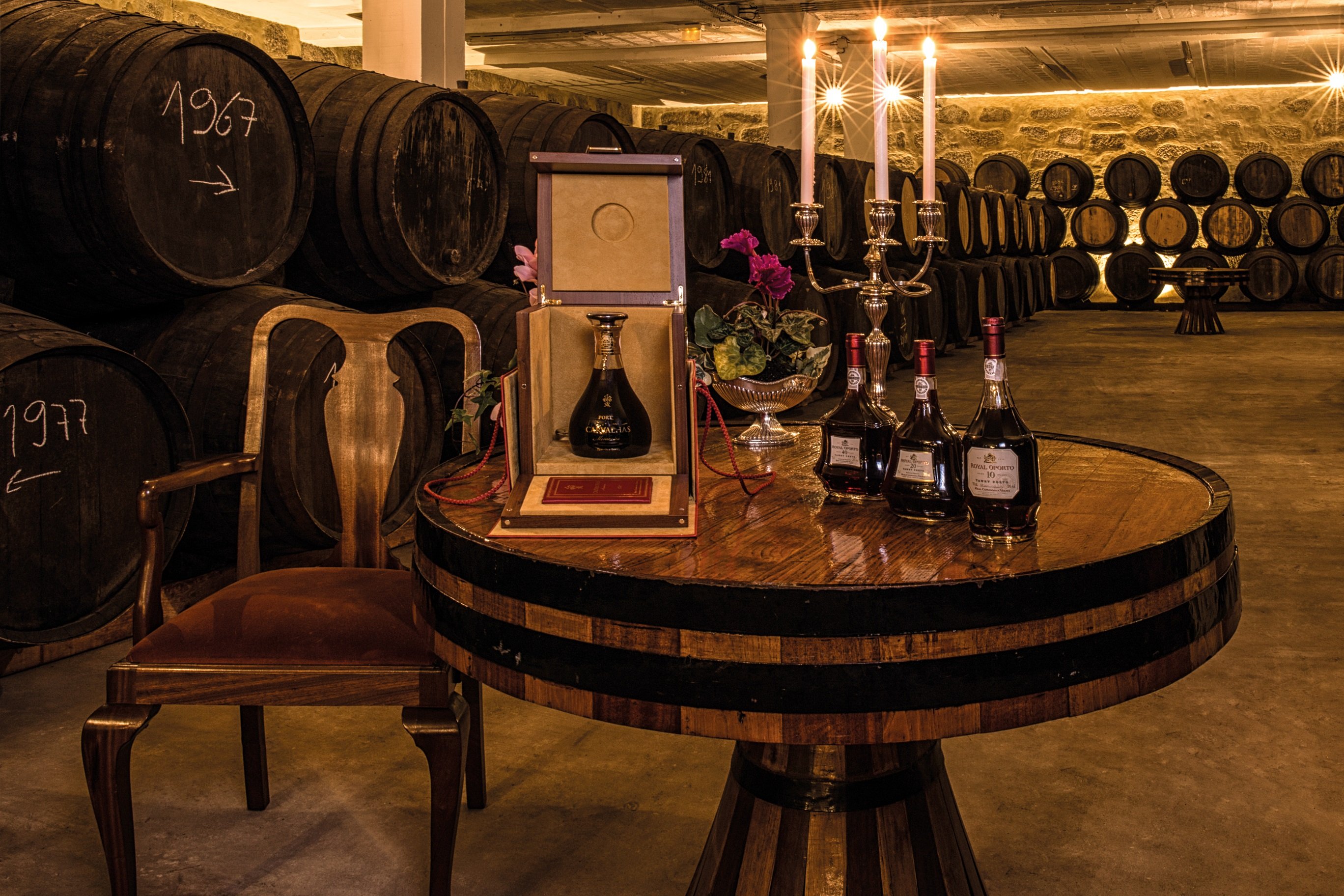 Also known as Royal Oporto Wine Company, Real Companhia Velha is the oldest port wine-producing company in Portugal. Go on a guided tour through the aging warehouse and vintage museum, followed by a Port wine tasting.
Croft Port
With over 400 centuries of history, Croft is renowned for its port-making innovation. Be sure to sample the Croft PINK launched in 2008 – the world's first pink port wine.
Cálem Cellars
Sample two great icons of Portuguese culture with a guided tour followed by wine tasting and a Fado concert.
Quinta do Crasto
Located on the banks of the Douro River, Quinta do Crasto is a family estate that boasts wines to match the views. With many international accolades (including 1995 the Wine of the Year at the UK's International Wine Challenge), there's also an impressive restaurant too.
Alentejo

Where is it?
Located approximately 100 kilometers from Lisbon airport, the region occupies more than one-third of Portugal's mainland area, divided into eight sub-regions; Reguengos, Borba, Redondo, Vidigueira, Évora, Granja-Amareleja, Portalegre, and Moura.

Almost on par with the Douro, the acclaimed world fame of Portuguese wines is largely due to the wines originating from the Alentejo and its sub-regions. Unquestionably one of the most pictorial regions in Portugal, the vast terracotta land, tied with the almost ever-present sunshine, the plentiful oak trees, and spotless blue skies, lends the wines from the Alentejo a rich, smooth, and round feel on the palate, making them easier to drink when compared to other Portuguese counterparts.
For which wines is Alentejo best known for?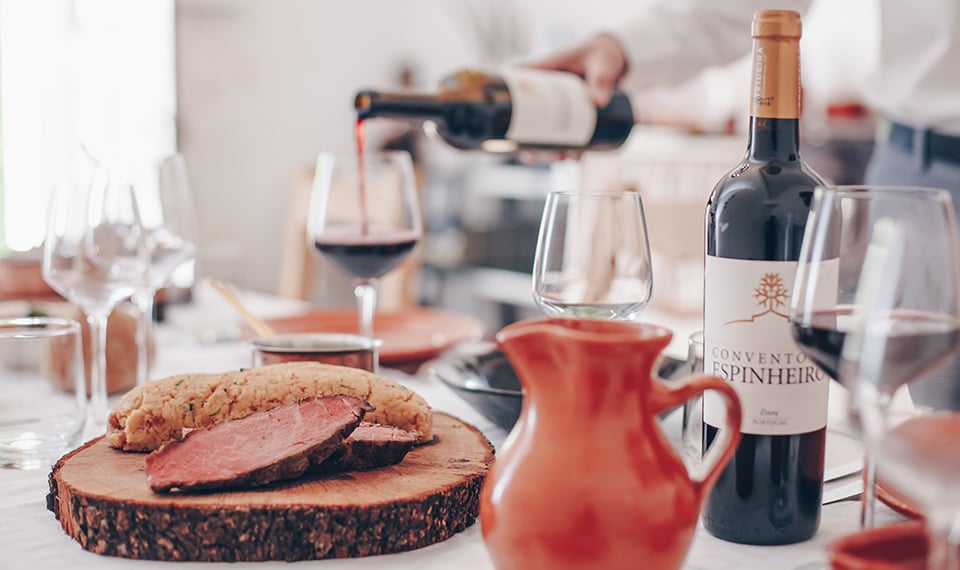 The principal white grapes of the Alentejo region include the Roupeiro, Antão Vaz and Arinto, while important red varieties are Trincadeira, Aragonez, Castelão and Alicante Bouschet.
Must-visit wineries in Alentejo
Alentejo is the largest region of Portugal and, naturally, it has many wonders to discover. Here are some of the best wineries that we have selected just for you:
Herdade dos Grous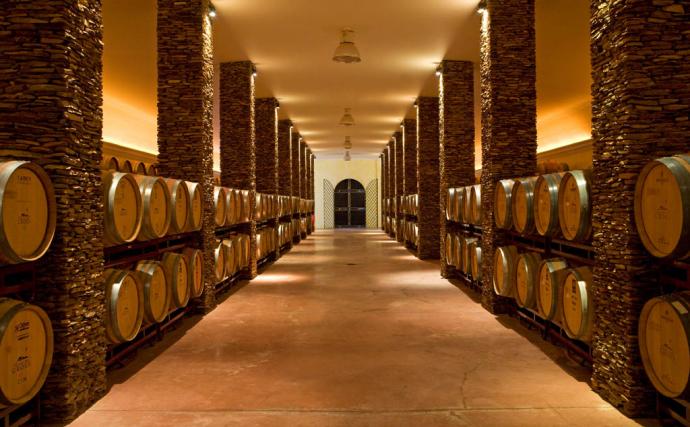 Do yourself a favor a book the 'Chef Night's at the wine cellar' dining experience for a truly traditional meal in the company of the Herdade dos Grous chef, perfectly matched with local wine.
Herdade do Esporão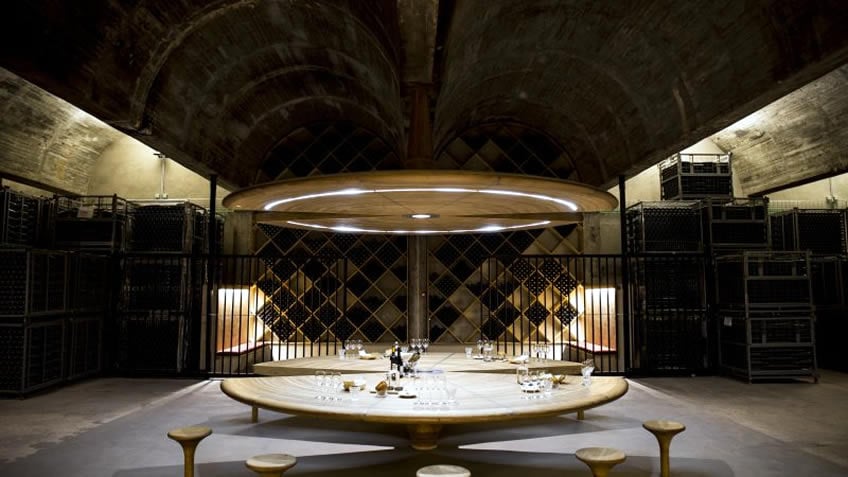 History and wine come together at this iconic estate, where you can sample outstanding quality wines as well as visit the famed Esporão Tower, dating back to the 1400s. There's also the Perdigões archaeological museum, which houses the most important pieces from this archaeological complex.
Adega Mayor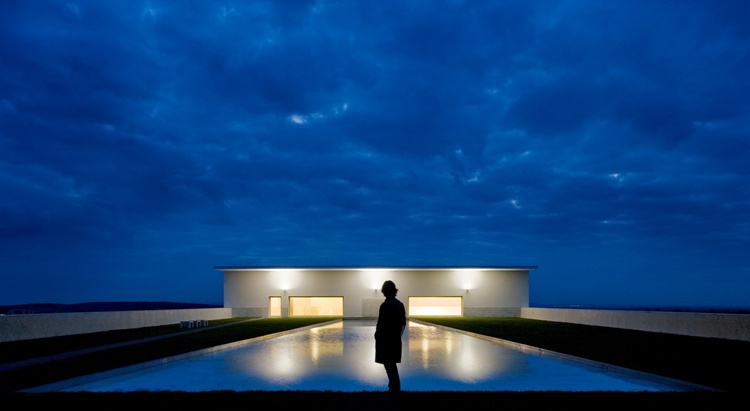 Set within a contemporary whitewashed building, Adega Mayor treats visitors to a custom-made tasting room to sample their internationally-acclaimed wines. Better still, the room opens onto a panoramic terrace with a lawn and a lake, overlooking the estate's vineyard and the olive grove. Drink in that view!
L'AND and Vineyards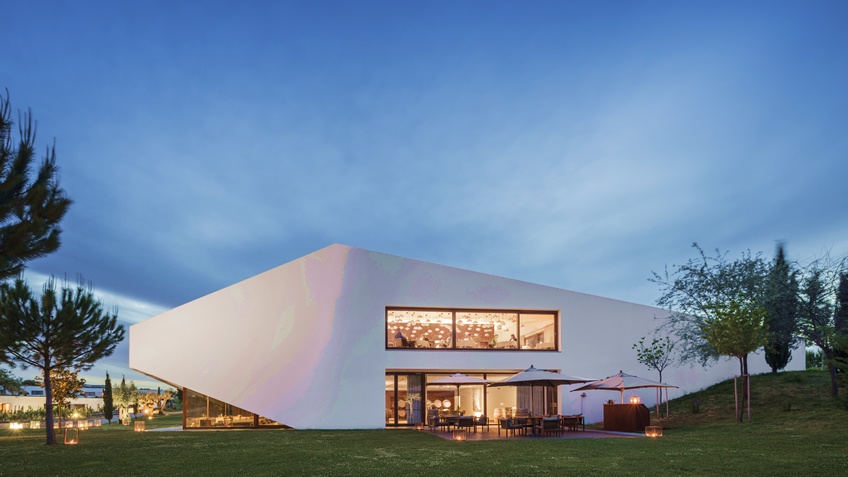 Championing all things locally-made and beautiful, this store and vineyard stocks all manner of regional products including olive oil to furniture and homewares. And of course, wine. Visit the Wine Club for a private tasting. There are also gorgeous vineyard villas available.
Monte da Ravasqueira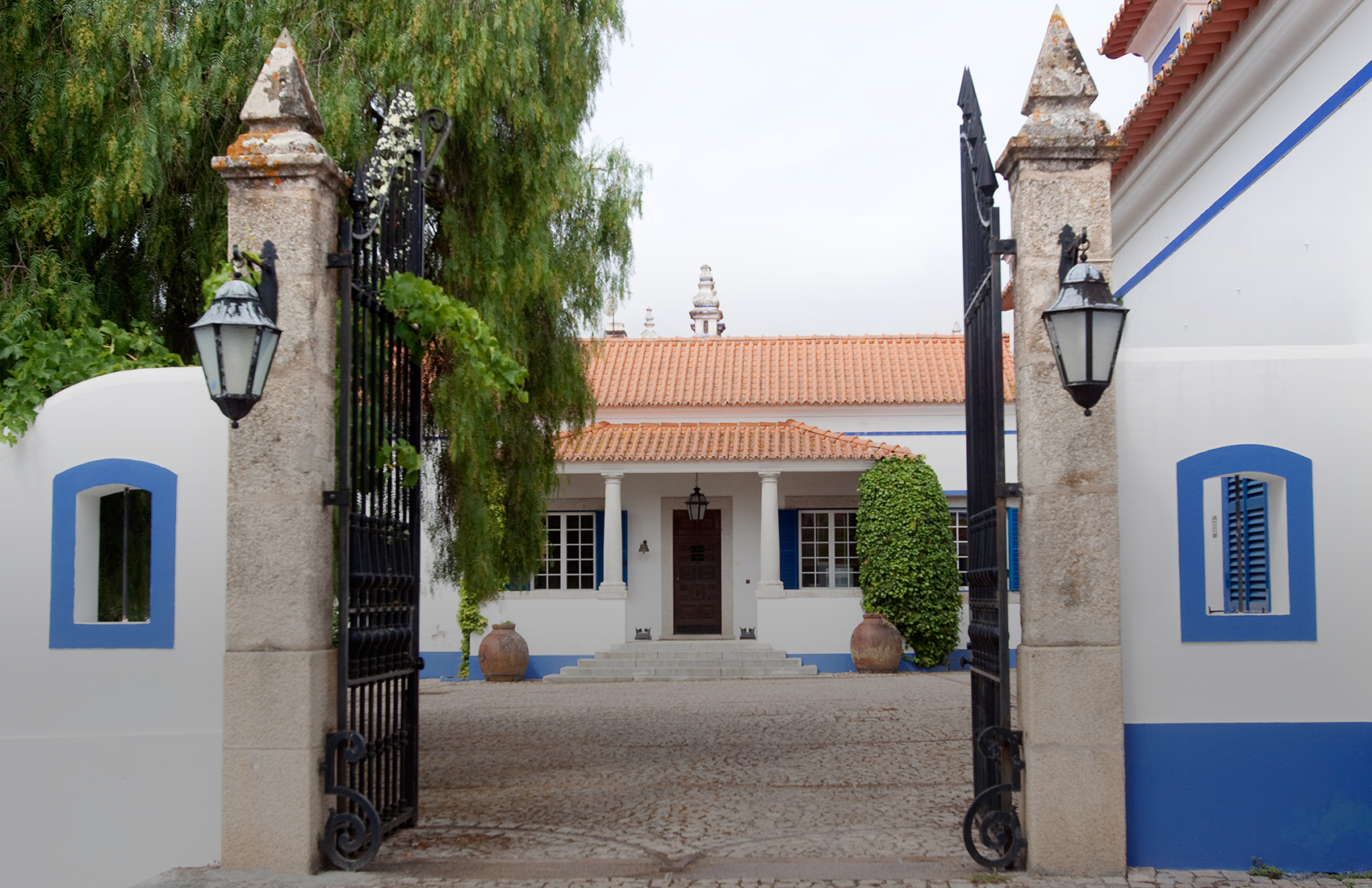 Inspired by California's Napa Valley, the cellar of Monte da Ravasqueira is run entirely using software developed in-house for rigorous control of the winemaking process. After experiencing the wine-tasting facilities, visit the estate's Carriage Driving Museum – a large private collection of harnesses and carriages of various eras and styles.
Vinho Verde


Where is it?
Located in the far north of Portugal, to the west of the Douro region, and to the south of the Rías Baixas region of Spain, this region is bordered by the Minho River and the Atlantic coast. Most of the wine region of the "Vinho Verde" (Green Wines) is at or near sea level and is the largest in Portugal, spreading across 34000 hectares, roughly 8% of the country's land surface.

This green wine region also takes in nine sub-regions: Amarante, Ave, Baião, Basto, Cávado, Lima, Monção e Melgaço, Paiva and Sousa.

Being an area that is blessed with mild temperatures, rich in water supply, and fertile granitic soils with high acidity, it's the ideal terrain for the production of white wines.
For which wines is it best known?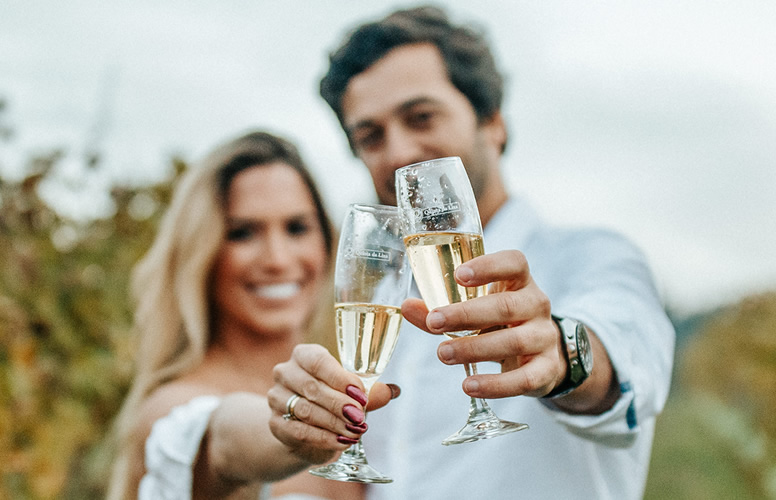 Over the past 20 years, the region has become renowned for producing top sparkling wines. They are fresh, of vibrant quality, and youthful fruit. Despite the literal translation to "Green Wine", the name Vinho Verde refers to it as a young wine since the wines are released 3-6 months after harvest.
The dominant white varieties are Alvarinho, Arinto (Pedernã), Azal, Loureiro, Avesso and Trajadura, while major red varieties include Borraçal, Espadeiro, Brancelho e Vinhão.
Must-visit wineries in the Vinho Verde Region
Quinta da Aveleda
Currently, the largest Vinho Verde exporting company, Quinta da Aveleda offers much more than wines. The estate is also revered for its parks and gardens where many rare species flourish, some of which have been around for over 200 years.
Quinta do Ameal
The wines produced here are exclusively made from organic grapes that grow on the farm, as part of the estate's energy-efficient approach to winemaking. Exported to over 15 countries worldwide, you'll find Ameal on the wine lists of some of the most prestigious wine lists.
Quinta do Soalheiro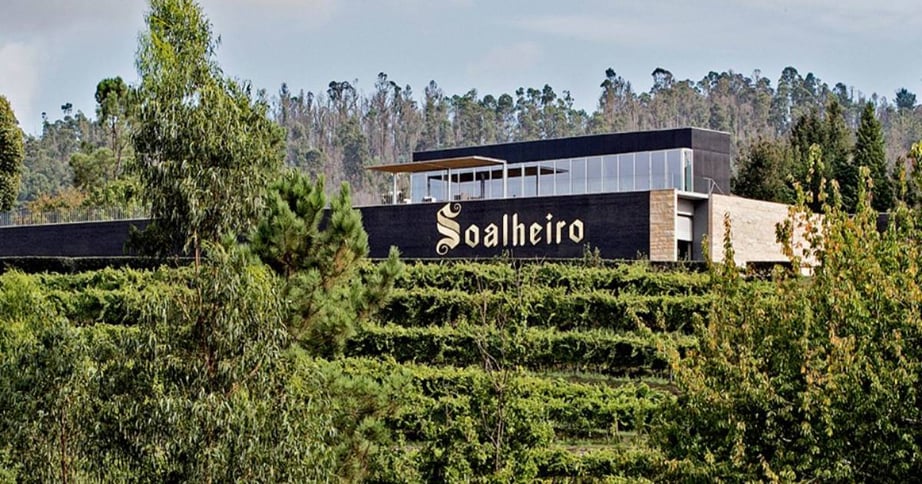 As one of the first estates to produce Alvarinho wine, Quinta de Soalheiro has a wine tasting room with optimal conditions for sampling this white wine varietal as well as its sparkling options.
Quinta de Santa Cristina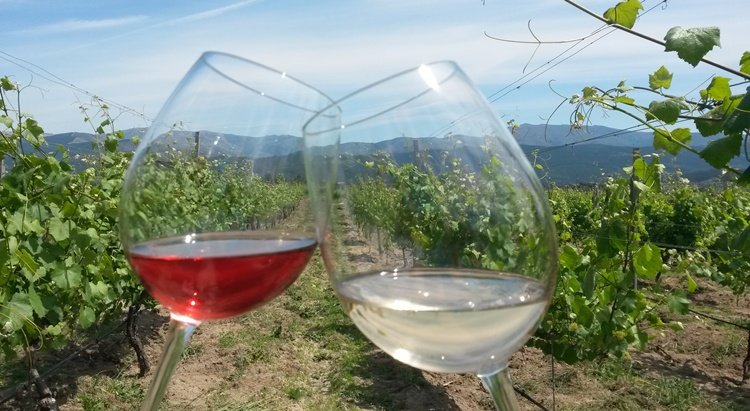 As one of the newer wineries in the area, Quinta de Santa Cristina was built from scratch in 2014 and now produces over 500,000 liters of award-winning white, red, rosé, and sparkling wines. Tours showcase the traditional route of the grapes from the vineyard to the foot-treading mill in the cellar.
Lisbon

Where is it?
Lisbon is the capital of Portugal and its largest city. It's centrally located, 400 km from Spain's northern border and 300 km from the southern region of the Algarve. Bordered by the Atlantic Ocean, it lies on the right-hand side of the River Tagus. Know as the city of the seven hills and labyrinthine winding streets, Lisbon is considered to be the second oldest capital of Europe, just right after Athens.

Lisbon has one of the mildest climates in Europe and it enjoys around 300 days of sunny weather throughout the year. Due to its proximity to the Atlantic Ocean, Lisbon escapes from extreme temperatures that occur in other Portuguese cities, mostly in the interior of Portugal.

Lisbon wine region is divided in nine sub-regions: Encostas de Aire, Lourinhã, Óbidos, Torres Vedras, Alenquer, Arruda, Colares, Carcavelos and Bucelas.
For which wines is Lisbon best known for?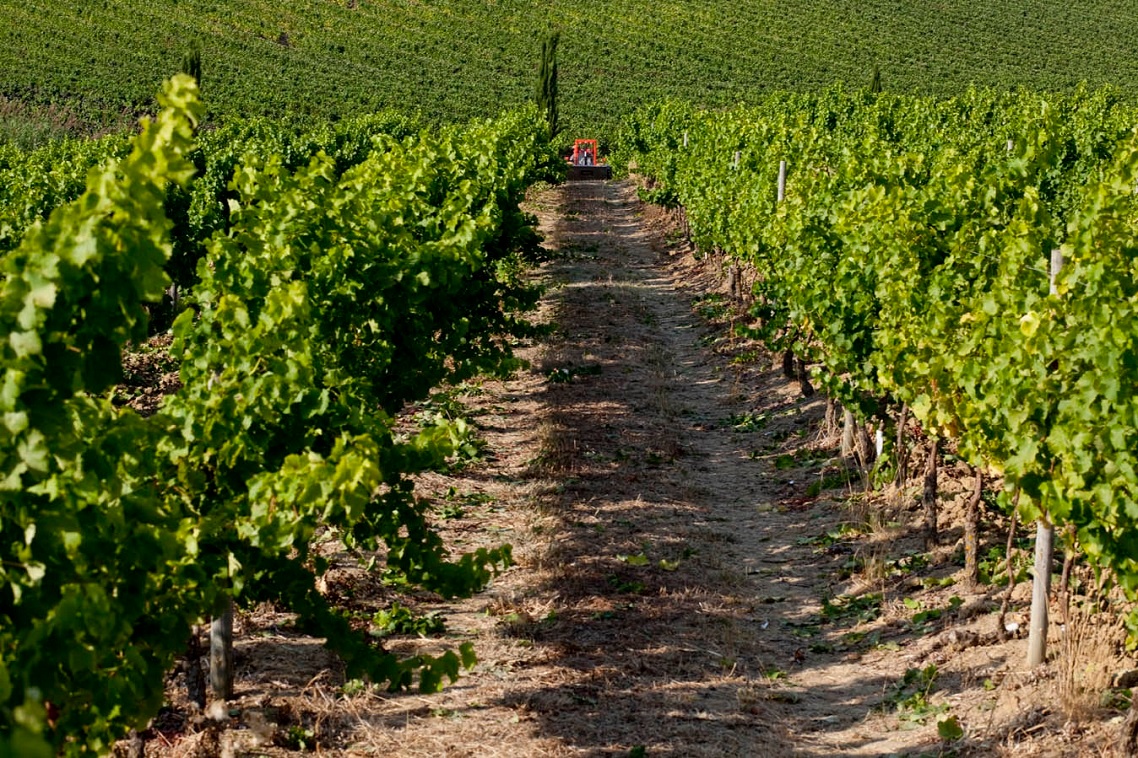 The selection of grape varieties, the enhancement of technology, and the knowledge of new designations of origin, together with the effort of the vine producer and the information of the oenologist, were cornerstones to achieving the current situation, putting the Lisbon region wines in a high deserved quality level.

The main white grape varieties are: Arinto, Fernão Pires, Malvasia, Seara-Nova and Vital, and the reds are Alicante Bouschet, Aragonez, Castelão, Tinta Miúda, Touriga Franca, Touriga Nacional and Trincadeira.
Must-visit wineries in Lisbon
Adega Mãe
This winery was born of an old passion that has always existed within the Riberalves Group: the wine. Located in Quinta da Archeira, in the Parish of Ventosa, has an area of approximately 40 ha. (98 ac.) devoted to vines and a production capacity of 1.2 million liters per year, thus giving rise to a full range of wines.
Quinta do Gradil
It has a strong wine tradition that has persisted for centuries. The property comprises a noble Chapel ornamented by an artistically decorated tower, a cellar, and an agricultural area of 200 hectares with fruit and wine production where international award-winning wines are produced.
Quinta do Sanguinhal
Here there are three estates but just one name. The Companhia Agrícola do Sanguinhal was established in the 1920s. Abel Pereira da Fonseca, who almost needs no introduction, established it to continue the winemaking tradition born in the nineteenth century.
Bacalhôa Buddha Eden
Located in Bombarral, this winery is the stage for the largest oriental garden in Europe, the impressive Buddha Eden, a true place of worship where you can find all the calm and serenity while you taste the famous wines of this estate.
No one knows better than you what you want, but our staff has the experience and knowledge to show what is available and what is possible.
Why book your tour now? Because by booking all your tours with us you will have flexibility in the future, plus all the COVID-19 Health & Safety Guidelines. Through these unique times, we are available to plan, reschedule, and move your trip around your needs, as always. If your new dates may no longer work with your initial travel plan, a dedicated consultant will be available to tailor and reschedule your time in Portugal according to your needs and preferences, and to assure you that you will have the best and most memorable experiences.
Article Originally Published on 26-Jun-2018