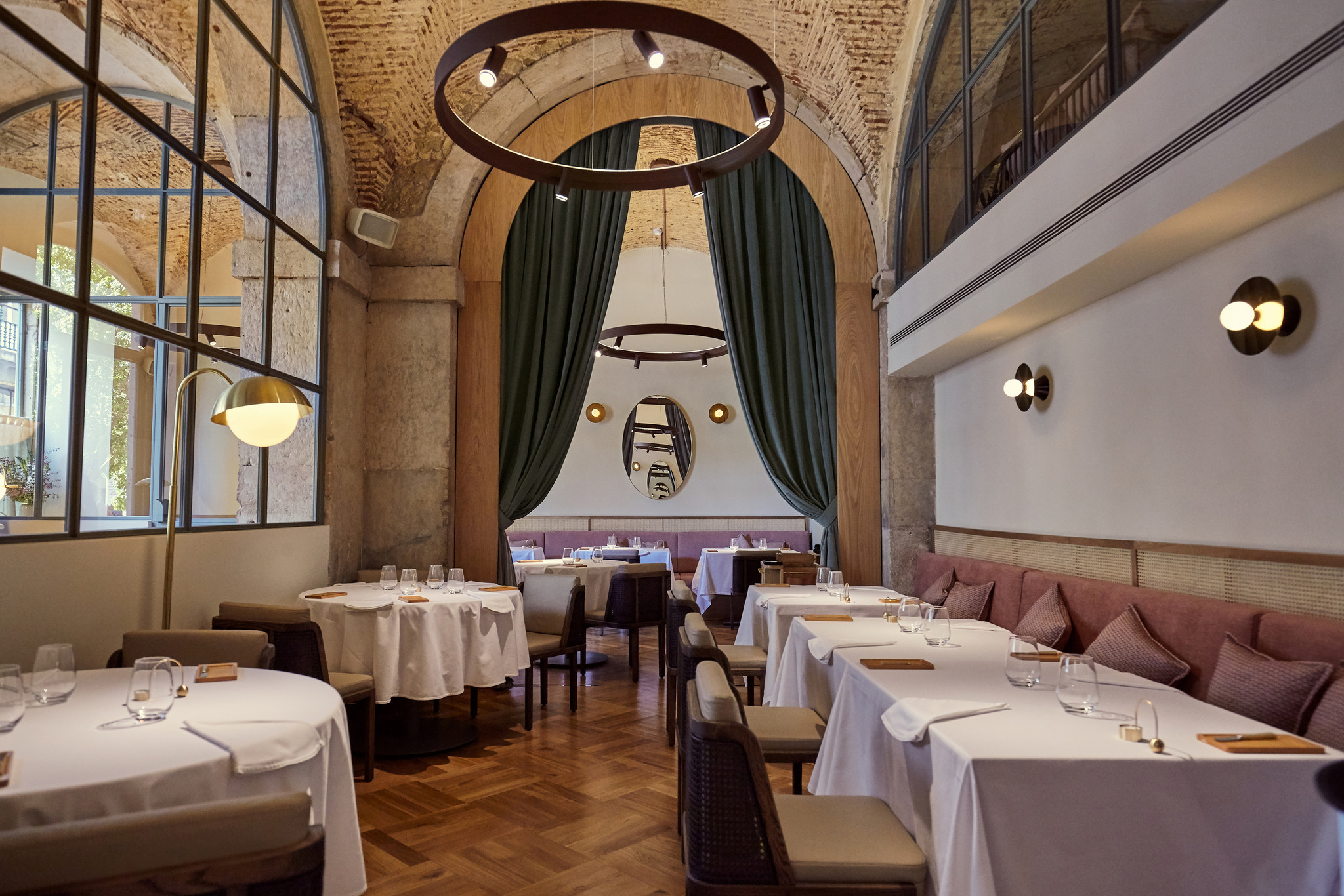 Belcanto is one of the main references in the Portuguese gastronomy. José Avillez has taken over the direction of the restaurant in 2012, were he has inaugurated a new chapter in the history of this stunning space, that is often awarded and is established since 1958 in the romantic neighborhood of Chiado.

Nowadays the incredible Chef José Avillez has several restaurants both in Lisbon and Porto that definitely offer very unique and memorable gastronomic experiences. But for now, let's discover the crown jewel of his empire.
With two Michelin stars, and in 42nd place on "The World's 50 Best Restaurants" list, an awarded and one of the most renowned Portuguese Chef in the world, Belcanto is also distinguished by its privileged location in the historical center of Lisbon, for its impressive, welcoming, discreet and attentive service, and by an extraordinary wine cellar that presents some of the best Portuguese wines, as well as major international references.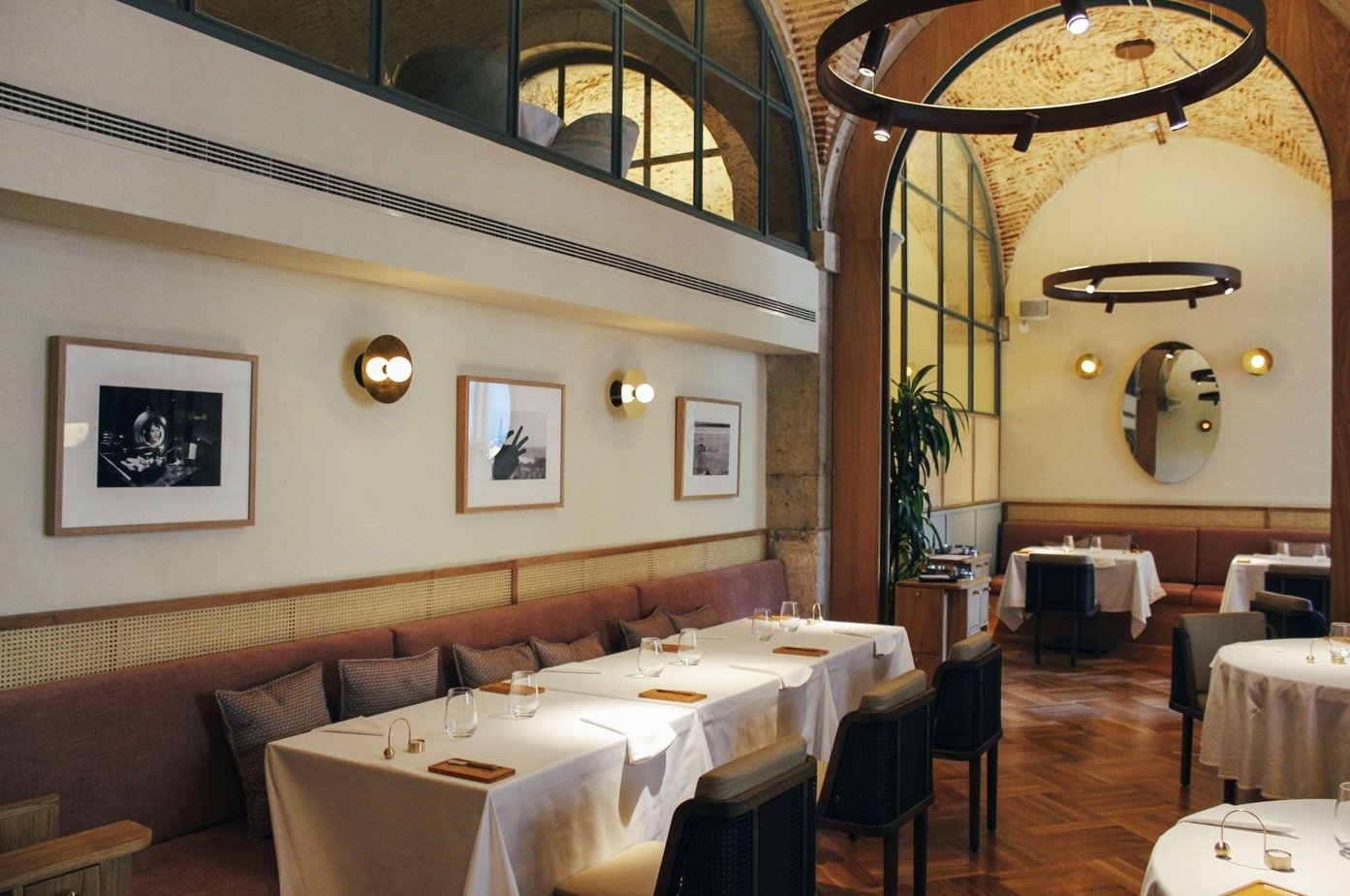 After taking over the lovely Belcanto restaurant, the Chef Avillez has order a renovation that has definitely met the expectations. Afterward, in 2019 it changed for a new location and again renovation, were the decor of the space is sober yet sophisticated. It is composed only by fifteen more seats (the previous location only had ten tables), for a total of forty-five, divided by three rooms. However, besides these seats, there will be more private rooms upstairs and an eight-seat chef's table (which can be transformed into tables of four or two) in the kitchen, whose configuration will make it more exposed for the living room.
Among Belcanto kitchens, its the exclusive space: the Chef's table, from which it is possible to observe the attentive and rigorous work of the team while an exceptional, surprise, a tasting menu is served, accompanied by a special wine menu suggested by sommelier Nadia Desidério.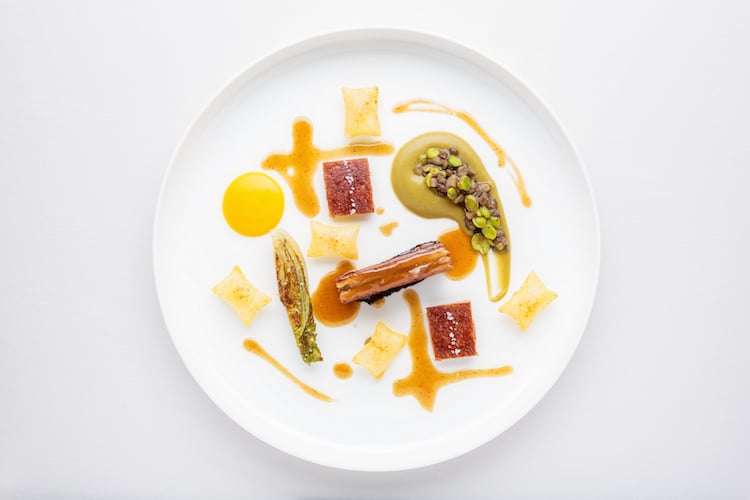 The cuisine is very diversified and creative, in which all the dishes revisits the Portuguese gastronomy, through constant experimentation with flavors and textures. Moreover, the wine list of the restaurant is extensive and diversified, since it includes over 350 references. About eighty percent of the wines are Portuguese, but you will also find a wide selection of wines from all over the world, that consist of different styles, from contrasting regions, large and small producers. A plus? Younger and older wines, including some relics and rarities, are present in this incredible list that is a must for any wine and gastronomy lover.
Why book now your 2020 or 2021 tour? Because by booking all your tours with us you will have flexibility in the future, plus an acquired "Clean and Safe" seal. Through these unique times, we are available to plan, reschedule, and move your trip around your needs, as always. If your new dates may no longer work with your initial travel plan, a dedicated consultant will be available to tailor and reschedule your time in Portugal according to your needs and preferences, and to assure you that you will have the best and most memorable experiences.