Your next luxury vacation spot can be anywhere in the world and whatever your wish. With that in mind, our travel experts have put together an insider's luxury guide to Lisbon's best hotels, restaurants, shops, and itineraries.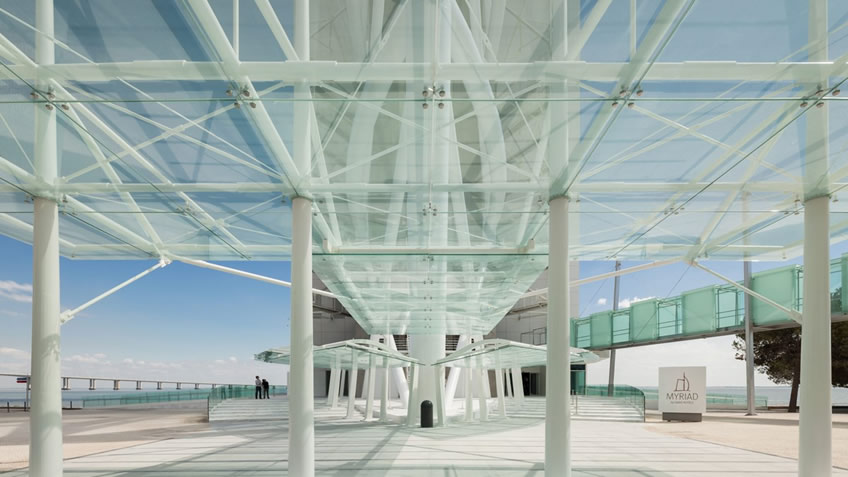 Why Lisbon?
Regardless of your reason for traveling, no trip to Portugal is complete without a stop in Lisbon - which has taken 10th place on the list of top 15 cities to visit in Europe according to Travel + Leisure Magazine. It's easy to find what you're looking for in Lisbon as the city constantly reinvents itself, while looking back on its rich history.
Our private all-inclusive Lisbon Luxury Tour has been designed for travelers wanting to experience the best hotels, restaurants, and cultural getaways the city has to offer. A private driver will allow you the opportunity to delve deeper into the surrounding area and attractions, from the beautiful coastline to the wine-producing countryside.
A bed to call your own
A member of The Leading Hotels of the World, Bairro Alto Hotel was a pioneer among the 5-star luxury boutique hotels in Portugal. With its unbeatable setting in an 18th-century townhouse - for which the renovation project was developed by Pritzker winner Eduardo Souto Moura - it features an elegant decor that nods to the building's history. Lisbon's dearest hotel, which has delighted tourists and locals alike since 2005, will reopen this summer along with the much awaited restaurant Flores do Bairro.
Hotel Avenida Palace is right at the heart of the historic downtown. Built in 1892, Lisbon's first luxury hotel combines historic appeal with modern amenities. Rooms have classic-style furnishings and marble bathrooms, and despite the hotel's super-central location are completely soundproof. It's no wonder it is among the TripAdvisor Traveler's Choice for 2018.
Swinging east, Parque das Nações has reinvented itself from seedy district to thriving riverside area after being entirely renovated for the Expo '98. This riverfront district is one of the city's main centres, as well as one of the most modern neighborhoods in Lisbon. Up the sail-shaped Vasco da Gama Tower, is the slick five-star Myriad by Sana Hotels, which opened in 2013 and bears a panoramic restaurant and bar, fitness centre and spa. Rooms are spacious and light-filled, with beautiful views of the river and the surrounding area.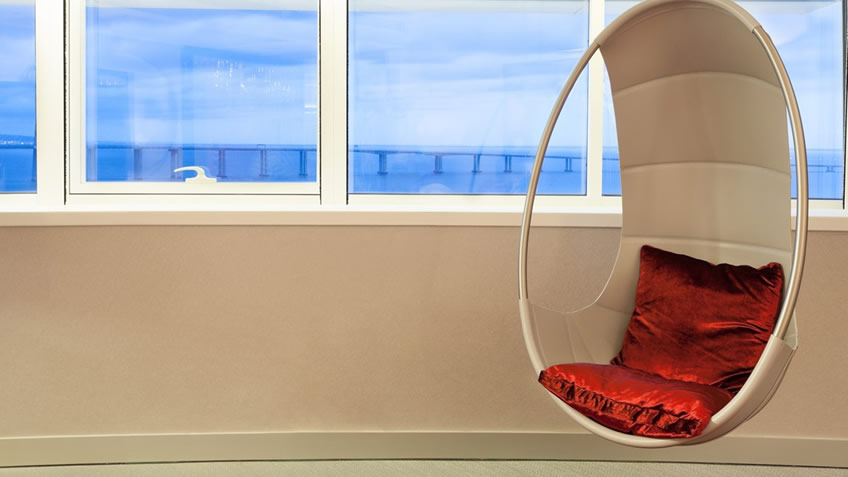 Book a table
As downtown evolves, a new wave of up-and-coming restaurants and bars has emerged. Young chefs are reinventing traditional gastronomical staples, while Portuguese wines receive increasing international praise.
There are now five Michelin-starred establishments in the city, a yearly growing number that only strengthens Lisbon's soaring culinary reputation. One of them is Joachim Koerper's Eleven. The German-born chef has been the Executive Chef and a partner of Eleven since 2004, by then the only restaurant in Lisbon with a Michelin star, earned in less than a year after opening.The view from the restaurant is outstanding as well as the dining place and the decoration.
Other wine-centered projects have sprung up across town: the unique Sommelier Lisbon offers a contemporary menu and over 80 wines to choose from. Located in a quieter area - though only 10 minutes walking from central Rossio - there isn't a single detail that hasn't been thoroughly thought through. The ambiance is unmatched, the food is delicious, the staff are incredibly professional, and of course, the wine selection is superb.
On the eastern side of the city, at Parque das Nações, is slick River Lounge, Myriad's in-house restaurant. This contemporary, glass-walled restaurant offers sophisticated Portuguese-inspired cuisine right on the river bank and great outside tables on the terrace, perfect for the many sunny days Lisbon is blessed with.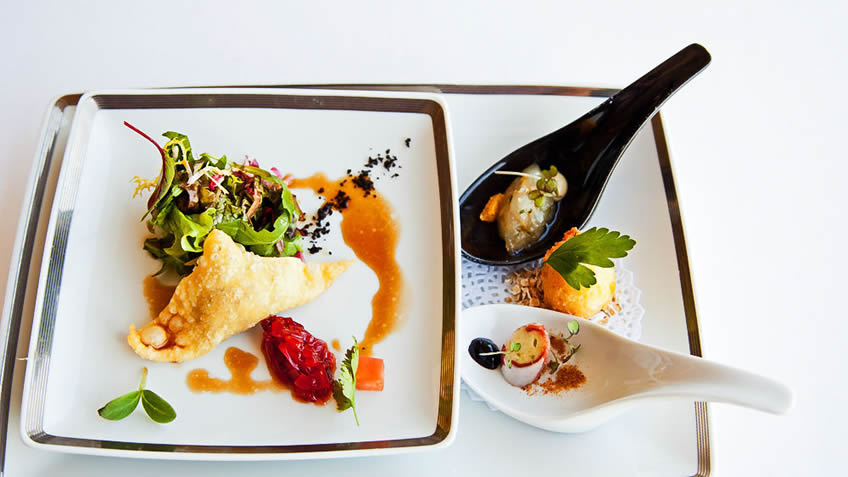 What to do
One of the sunniest and liveliest capital cities in Europe, the Portuguese capital has become unexpectedly fashionable as travelers from all around the world set foot upon this historical yet cosmopolitan city.
No matter how long you'll stay in Lisbon, there's really no better way to know a place than through its history and - of course - its food and wine. Our full-day Historic and Wine Tour includes an exclusive walking tour, as well as a private driver and car for the duration of the day - your legs will thank you later. You'll stop for a wine tasting - right by the riverfront - and have lunch. Aside from Lisbon's historic centre, you will also visit the district of Belém. We'll also make sure that you don't live town without trying the famous Pastéis de Belém - which are mandatory when visiting Lisbon. The traditional patisserie has been making this crisp pastry tarts filled with custard cream since 1837. Dusted with cinnamon or served as they come out of the oven, they are reputed to be the world's best.
Portuguese wines have also been growing strong in the international market as more wine enthusiasts search for less known emerging options. In the heart of downtown, Sandeman Chiado offers those in the capital the chance to try first-hand the brand's famous wines - Ports but not only - cocktails, and sangria, paired with charcuterie and cheese boards, as well as a wide range of snacks and appetizers.
For those looking for a country escape, there is plenty to see and do beyond the city limits. Lisbon's countryside is the ideal grape-growing environment and many of the wineries in the area - ranging from ultra-modern to traditional - have won awards for their excellent and diverse wines. Our luxury day tour through Lisbon's wine producing estates will take you through a number of wineries, offering you the chance to sample some of the best wines produced in the region, along with lunch at one of the wineries - with a breath-taking view over the vineyards - and a visit to the picturesque village of Óbidos.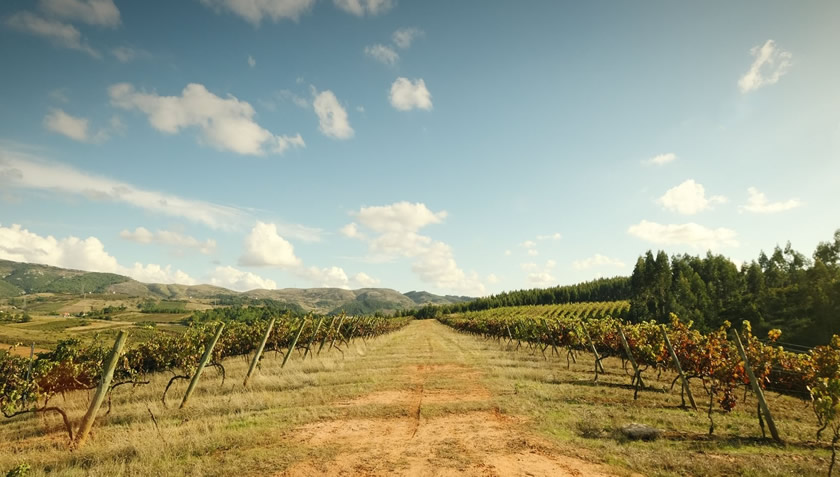 A shopper's paradise
Modeled after the broad avenues of Paris, Avenida da Liberdade is the most sought-after address for big-name fashion labels: Louis Vuitton, Gucci, Prada, Miu Miu, and the likes are all here.
If you begin your walk at the Marquis of Pombal Square, then you can take a pleasant stroll down this long, broad boulevard lined with leafy trees and cobblestone promenades paved with stunning Portuguese-style patterns. It is just about taking in the typical Portuguese architecture and enjoying the feeling of ease in making your way past beautiful townhouse-style homes, grand theaters, restaurants with sidewalk seating, and monuments all along it.
Downtown Chiado area has always been Lisbon's main shopping district, today mixing independent stores and international chains, as well as the historical Armazéns do Chiado. For the quirky shopper, the backstreets of Bairro Alto are filled with local designer boutiques, where you can find unique jewelry and clothing.
If you're looking to combine the most luxurious experiences, we'd be more than happy to tailor-make you a trip from scratch. By booking with us, you'll work with one dedicated consultant, who will not only take time to listen to your requests, but also discuss different options with you. All of this coupled with a knowledge of the country means you'll get the best out of the time you have to spend on your next tour in Portugal.