Your next luxury vacation spot can be anywhere in the world and whatever your wish. With that in mind, our travel experts have put together an insider's luxury guide to Porto's best hotels, restaurants, shops, and itineraries.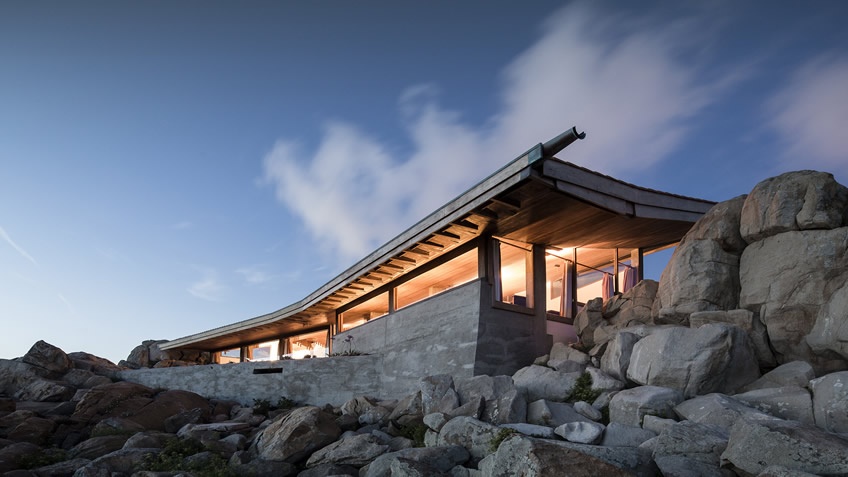 Why Porto?
If the city is renowned for being a relatively cheap European destination, there are some pretty extravagant ways to enjoy it too. Porto has changed a lot over the past few years and the city is now home to world-class hotels, hip dining options, and a strong cultural scene.
Our private all-inclusive Porto Luxury Tour has been designed for travelers wanting to experience the best hotels, restaurants, and cultural getaways the city has to offer. A private driver will allow you the opportunity to delve deeper into the local culture, traditions, and history, while comfortably moving around - especially in such a hilly city.
A bed to call your own
Portugal's second city is home to some rather fabulous hotels, ranging from the boutique to the internationally famous. Sitting in between several port lodges - where for centuries wines have been blended and matured - The Yeatman stands out on Porto's skyline. In this luxury wine hotel and spa everything revolves around wine. It has a wine cellar - one of the largest in Portugal - wine bar, two-time Michelin starred restaurant and even a wine spa. The hotel itself could keep you occupied for days. You can soak in a hot tub, get a perfumed massage, wallow in one of the two swimming pools, or take a guided tour with the in-house sommelier through the 25,000-bottle wine cellar.
For something closer to the city centre, the InterContinental Porto is located right on the central Aliados Avenue, Porto's answer to the Champs-Elysées. With its unbeatable setting in an 18th-century palace and elegant decor that nods to the building's history, it features a restaurant, fitness centre and spa, as well as various kinds of amenities. Rooms are spacious and light-filled, with high ceiling, impressive moldings and some have private balconies overlooking the square. It's no wonder it is among the TripAdvisor Traveler's Choice for 2018.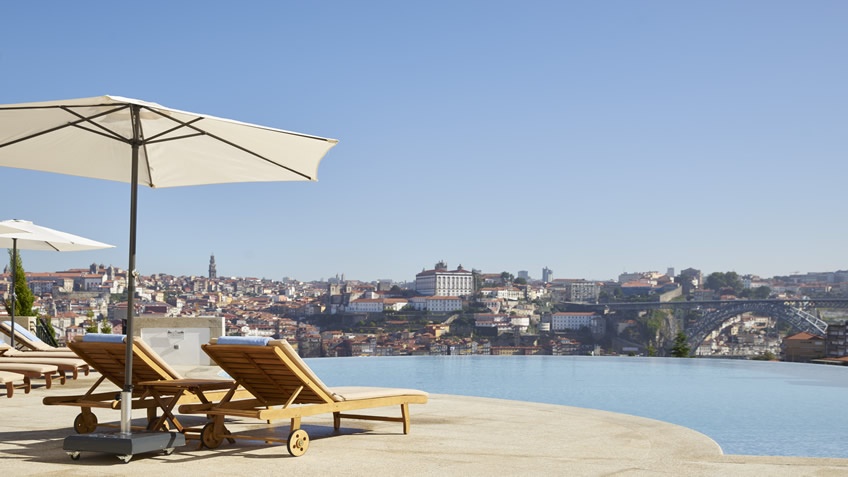 Book a table
There are many excellent choices for eating out in Porto. As downtown evolves, a new wave of up-and-coming restaurants and bars has emerged. Young chefs are reinventing traditional gastronomical staples, while Portuguese wines receive increasing international praise.
Right in the heart of the city, is Rui Paula's DOP. Tucked in a beautiful building where once stood an old monastery, this creative and sophisticated spot lives up to the expectations surrounding the Michelin starred-Chef, with a creative menu rooted in both tradition and modernity - with ingredients like Octopus, Veil Tenderloin and Salted Cod - smartly paired with a comprehensive 60-page wine list.
A short taxi ride away in the city's most desirable district - seaside Foz - is Pedro Lemos. One of Porto's two Michelin-starred restaurants, Pedro Lemos's namesake restaurant opened in a beautiful stone house 9 years ago. The awarded chef uses first-class ingredients in a creative way, all beautifully plated and available in varying tasting menus. You can also spend a pleasant evening at one of the outside tables on the terrace.
A mile into the neighboring maze of tree-lined streets you'll find Cafeína. This inviting restaurant opened in a century-old tile-clad house and serves international cuisine with a Portuguese touch. The wine list is also very good, with a fantastic selection of Portuguese wines. The atmosphere is cool and contemporary, with its black lacquered floor, moss-green walls and soft light.
North of Foz, perched on the seafront in Matosinhos - an area in the north of the city - there's Michelin-star Casa de Chá da Boa Nova. This modernist teahouse-turned-restaurant was designed by Pritzker-winner Álvaro Siza Vieira. There's no à la carte menu, only a selection of tasting menus featuring a mix of seafood and meat, as well as a wide selection of wines and pairing options.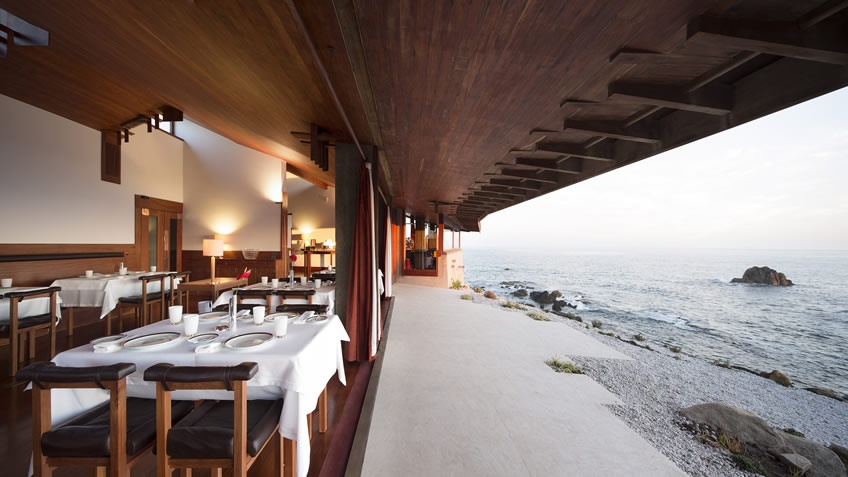 What to do
Standing as one of the most eclectic destinations in Europe, it has something to offer to everyone: historic splendour paired with a contemporary buzz, sweeping views, architecture - with one of the most beautiful train stations and bookshops in the world - as well as a strong food and wine culture.
And, though there's far more to the city than its most famous wine, it'd be a shame not to give it a try. Port has been produced in the Douro Valley for centuries, and then taken downriver to the city to be stored before shipping. Soon after, a large number of port warehouses began to spring up in the suburb of Gaia, across the river from the city, and are now open for visits - and wine tastings.
One of the original port wine companies, Graham's Port Lodge stands on a commanding ridge across the Douro River from Porto, affording spectacular views of Porto's historic city centre. The private tours will give you a personal, in-depth experience and conclude with a tasting of three to eight top-of-the-range port wines.
At neighboring Taylor's - which shares outstanding views of Porto - you can take a masterclass led by in-house wine professionals where you'll learn more about vintage or tawny port. A tour of the famous lodges is also included, with a visit to the staggering wine cellar, piled to the ceiling with huge barrels.
For a Portuguese-born wine experience, Ferreira Wine Cellars are the place to go. They belong to a century-old winemaking family, whose most famous member - a 19th century business woman named Dona Antónia Adelaide Ferreira - was behind the brand's continued and long-standing success. The Porto Vintage Visit will take you on a guided tour of the cellars paired with an explanation of the history of the house's vintage ports, as well as a tasting of three vintage ports from different decades.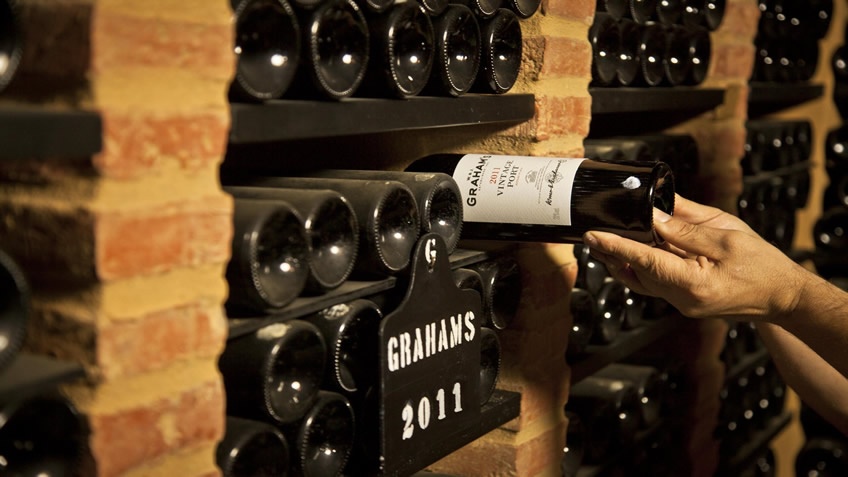 A shopper's paradise
The Passeio dos Clérigos is the place for designer shopping in Porto and here you'll find the likes of Hugo Boss, Lacoste, Max & Co, and more. This modern-looking, open-air mall tunnels below an olive grove, with the famous Clerics Tower positioned at one end and the Lello Bookshop at the other.
For something a little more original and unique, the Miguel Bombarda Quarter is home to a number of small designer boutiques and artisan workshops where you can find unique jewelry, clothing, design furniture, and art.
For those looking to purchase some wine, it's great fun buying direct from the warehouses in Gaia.
If you're looking to combine the most luxurious experiences, we'd be more than happy to tailor-make you a trip from scratch. By booking with us, you'll work with one dedicated consultant, who will not only take time to listen to your requests, but also discuss different options with you. All of this coupled with a knowledge of the country means you'll get the best out of the time you have to spend on your next tour in Portugal.