Fado music is a quintessential Portuguese staple - as it is Port Wine. Calém Cellars combine both into one single experience unlike any other in the city. You can find all the details here, from what is included to schedules and prices.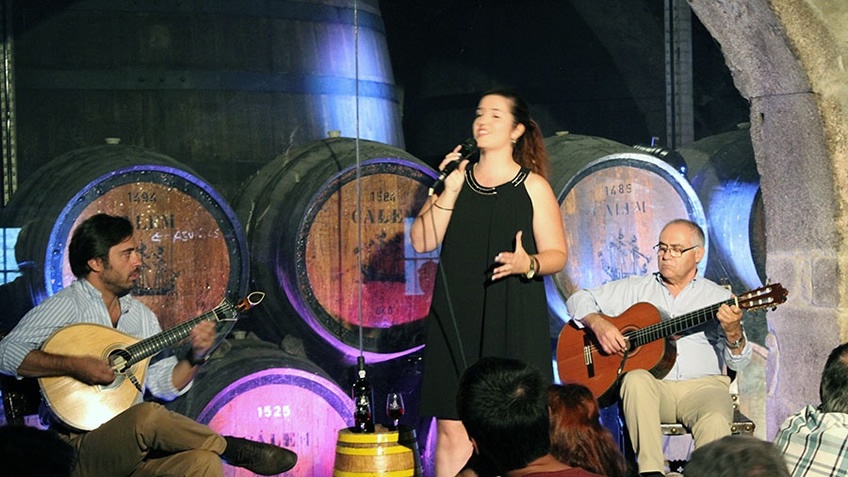 Port has been produced in the Douro Valley for centuries, and then taken downriver to the city to be stored before shipping. Since then, a large number of port warehouses began to spring up in the suburb of Gaia, across the river from the Porto, and are now open for visits - and wine tastings.
Caves Calém is one of the many cellars that have established their headquarters on the river's south bank, with spectacular views of Porto's historic city centre and the iconic two-tier bridge that connects both cities.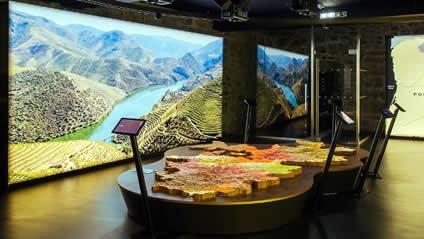 However, Calém is entirely unique among its peers as it the only one offering a Fado concert aside from their regular tours and Port tastings.
Fado - which means literally "destiny" or "fate" - is Portugal's traditional folk music. Melancholic by nature, it includes instruments like guitars with one fado singer, or fadista, singing mournful lyrics. The genre took root two centuries ago in working-class neighborhoods in Lisbon and was recently added to UNESCO's Intangible Cultural Heritage.
But, unlike in Lisbon or even Coimbra, where Fado Houses are scattered throughout, in Porto they're fewer and more difficult to find. With that in mind, Calém grants the opportunity to combine a visit to a cellar with Port tasting - which is a must-do experience in Porto - and a Fado concert in a unique setting.
The Fado Concert takes place everyday at 07:00 PM right after a guided tour of the cellars. Visits are available in Portuguese, English, French and Spanish and start at around 06:00 PM.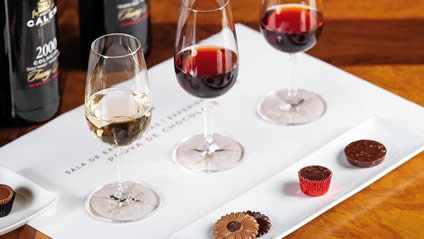 Caves Calém have been recently renovated to incorporate a modern museum circuit that includes an array of digital platforms which tell the story of the brand and Port, including a Douro Valley 3D Map, aroma sampling table, a logo evolution timeline, among many other things. There's also a 5D movie theater where you can enjoy a short film on the Port wine with all the perks of virtual reality technology.
One of the in-house guides will be waiting for you at the end of the museum circuit to take you on a commented tour of the cellars, followed by a Port tasting session. The brand's wine portfolio is available for purchase at the shop, along with other souvenirs.
This is a ready-to-book tour, designed to be enjoyed off-the-rack. If you're looking for something different, we'd be happy to tailor-make you a trip from scratch. Tell us your plan and we'll do the rest!