Portugal, a land steeped in history and culture, has long been a source of inspiration for artists and art enthusiasts alike. From its stunning architecture to its rich tradition of craftsmanship, Portugal offers a plethora of artistic treasures waiting to be discovered. If you're an art lover, here are some must-visit locations in Portugal that will ignite your creative spirit and leave you in awe.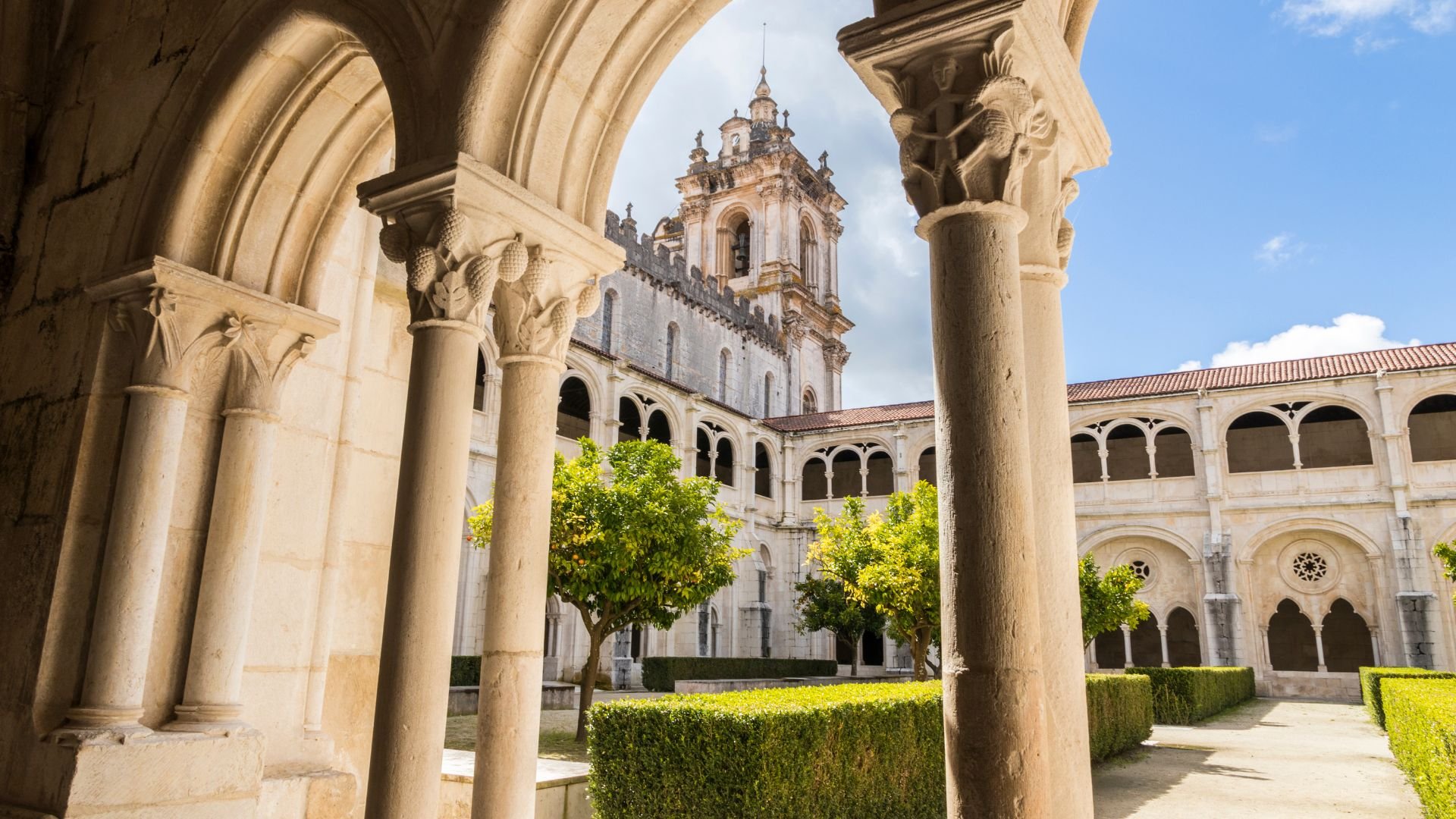 Alcobaca Monastery, Portugal
In Portugal, art isn't confined to museums and galleries; it's a living, breathing part of the culture and landscape. Whether you're exploring the bustling streets of Lisbon or the tranquil beauty of Sintra, Portugal's artistic heritage is sure to captivate your heart and soul. Make these must-visit locations part of your artistic pilgrimage to Portugal and embark on a journey of creativity and inspiration.
Let's dive into this artistic world of Portuguese art:
Aveiro
Aveiro's Art Nouveau Route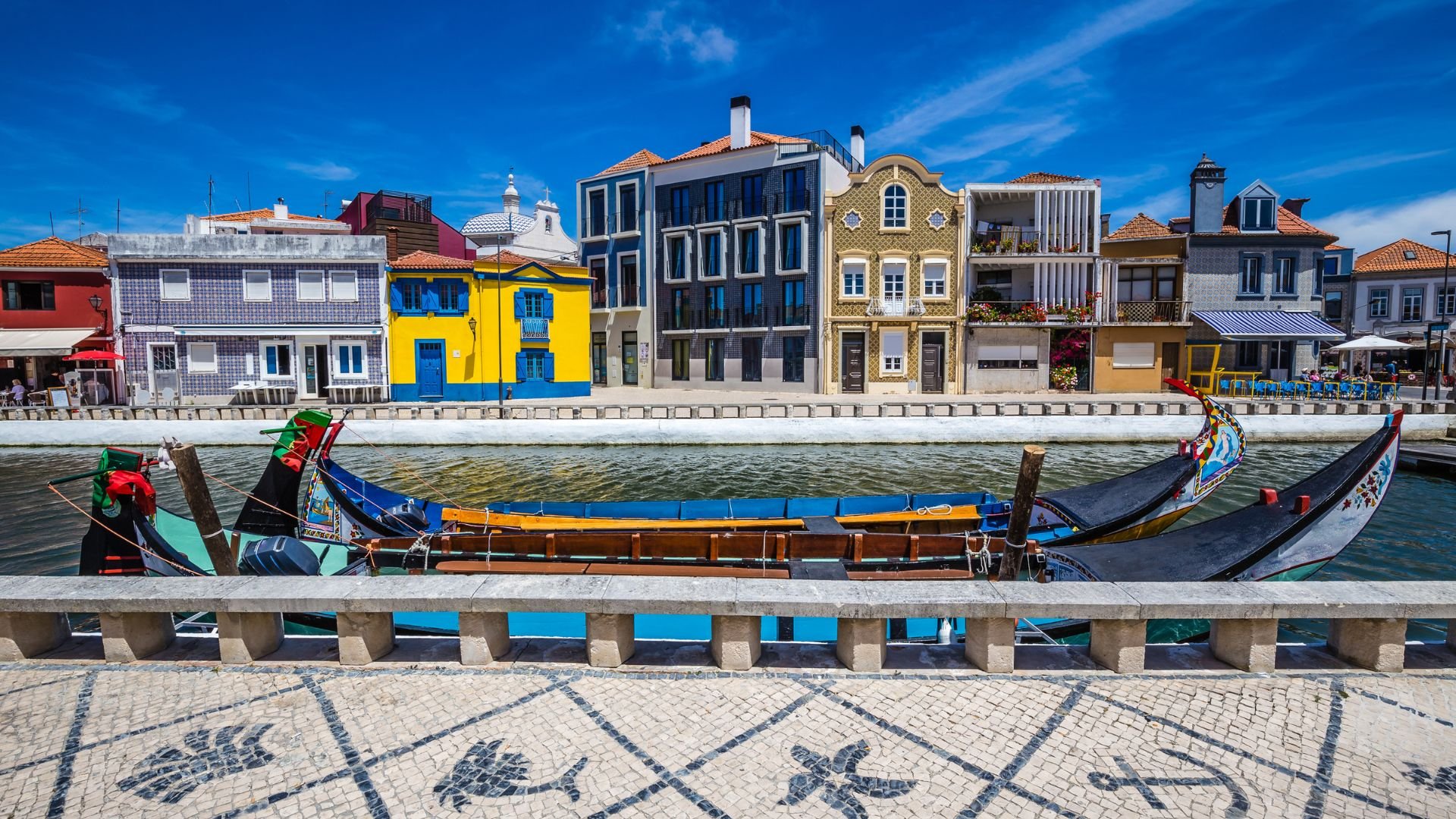 Known as the "Venice of Portugal," Aveiro enchants visitors with its picturesque canals and stunning Art Nouveau architecture. Take a leisurely stroll along the Art Nouveau Route to admire the ornate facades that transport you to the Belle Époque era.
Your Art Nouveau adventure begins at the Aveiro Railway Station, a masterpiece of Art Nouveau design. The station's façade is adorned with delicate floral and geometric patterns, and its interior features intricate tile work and stained glass windows. Be sure to take some time to admire the station's beauty before venturing further.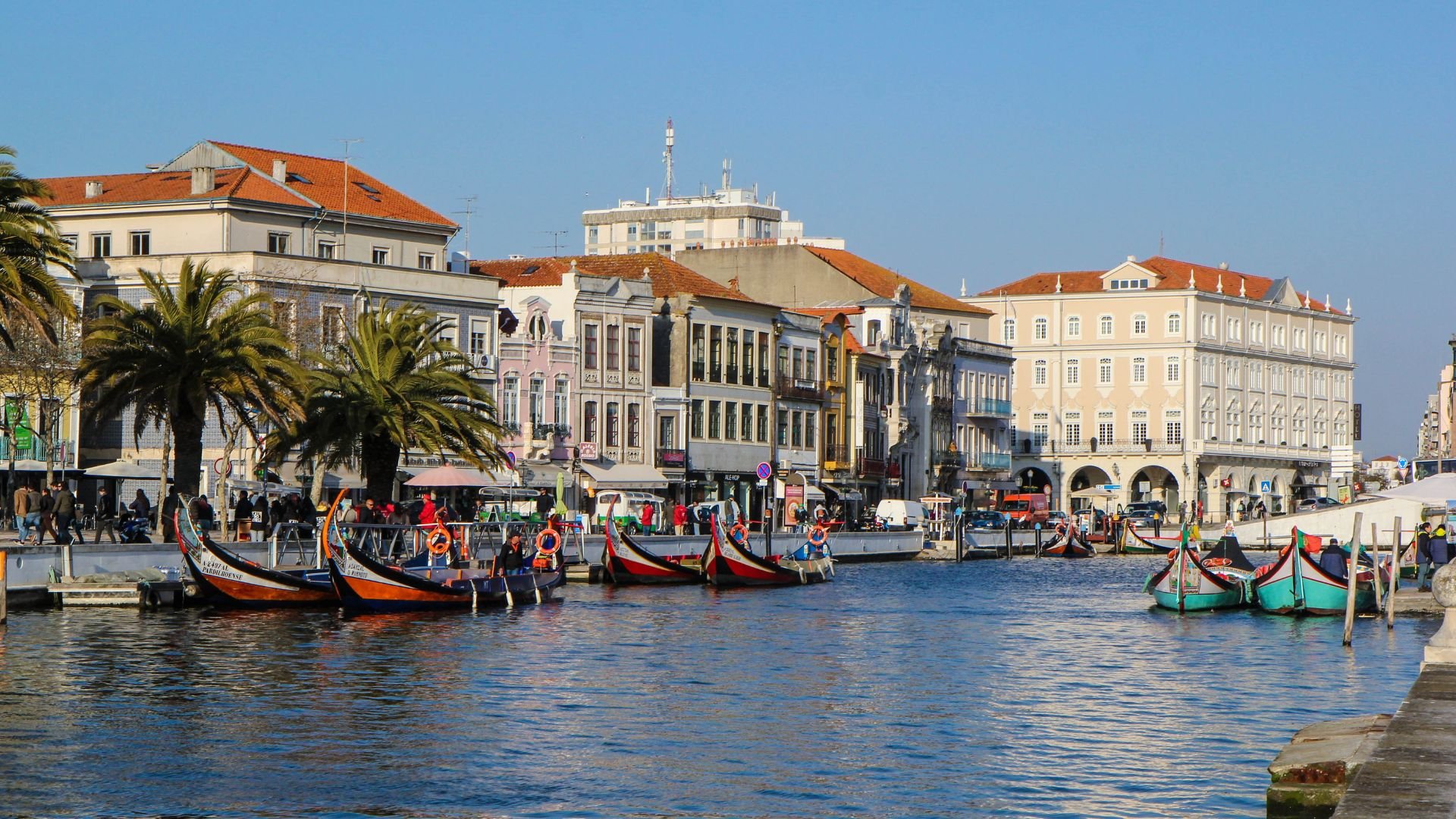 Aveiro's picturesque canals are lined with colorful boats known as moliceiros and flanked by charming buildings adorned with Art Nouveau elements. Stroll along the canals and take in the serene ambiance while appreciating the architecture.
As you explore Aveiro further, you'll come across the Cultural and Congress Center, a contemporary building inspired by Art Nouveau aesthetics. It's a modern interpretation of the style, and its curves and organic shapes pay homage to the city's Art Nouveau heritage.
Aveiro's Art Nouveau Route offers a delightful blend of architectural beauty, cultural exploration, and leisurely walks along its picturesque canals.
Porto
Serralves Foundation, Porto
The Serralves Foundation, located in Porto, is one of Portugal's most prominent cultural institutions, celebrated for its blend of contemporary art, modern architecture, and lush green spaces. Here's a guide to the Serralves Foundation and what makes it a must-visit destination: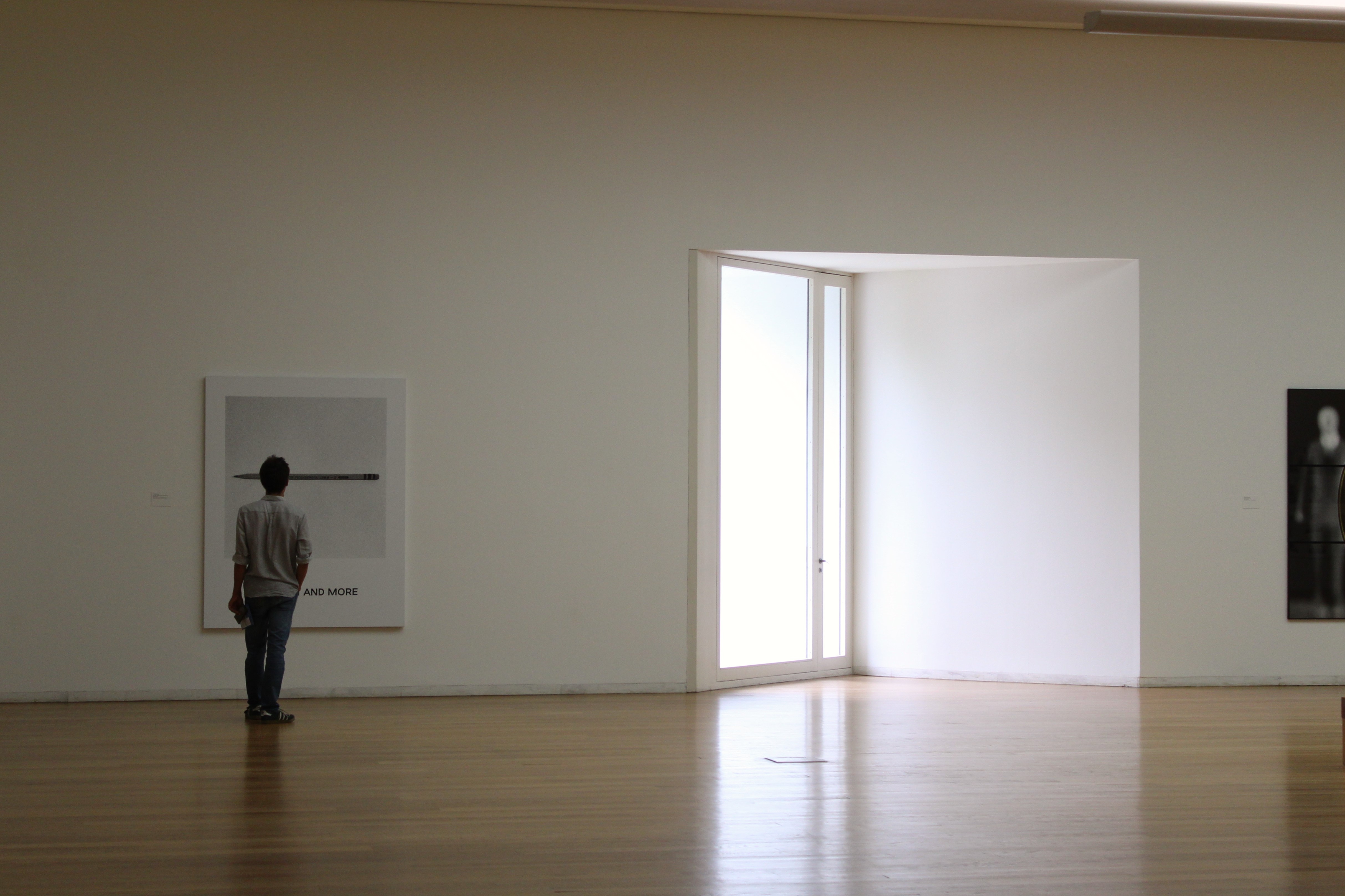 The Serralves Foundation was established in 1989 with the aim of promoting contemporary art and culture in Portugal. It encompasses a variety of activities, including exhibitions, educational programs, and the maintenance of the Serralves Park.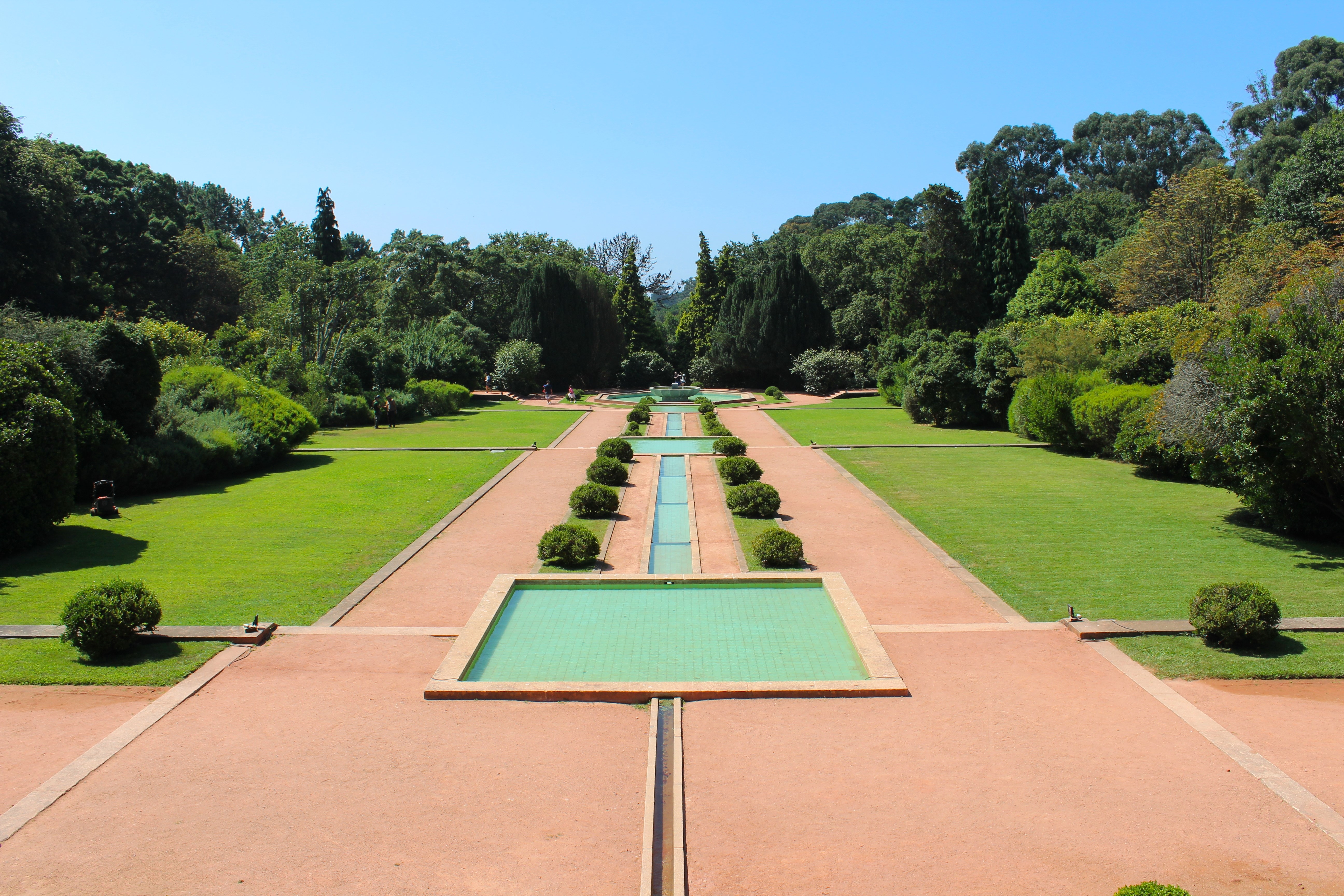 The foundation is renowned for its stunning 18-hectare park designed by renowned landscape architect Jacques Gréber. This extensive green space is a serene oasis within the city, featuring meandering pathways, gardens, and water features. It's the perfect place for a leisurely stroll or a picnic amid nature and art.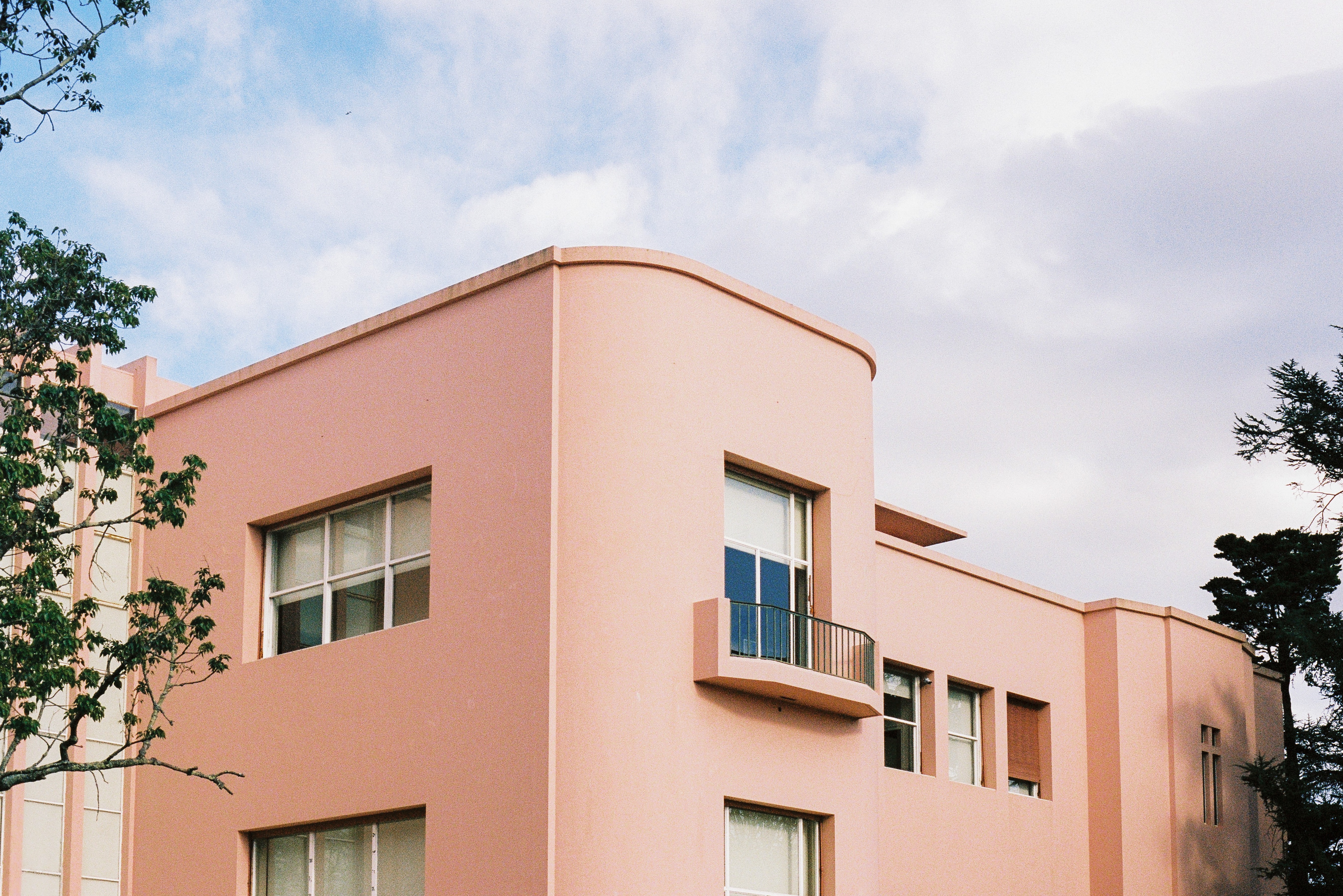 The centerpiece of the Serralves Foundation is the Serralves Villa, an Art Deco architectural gem designed by José Marques da Silva. The villa itself is a work of art, with its pink façade, elegant interiors, and period furnishings. It often hosts temporary exhibitions and cultural events.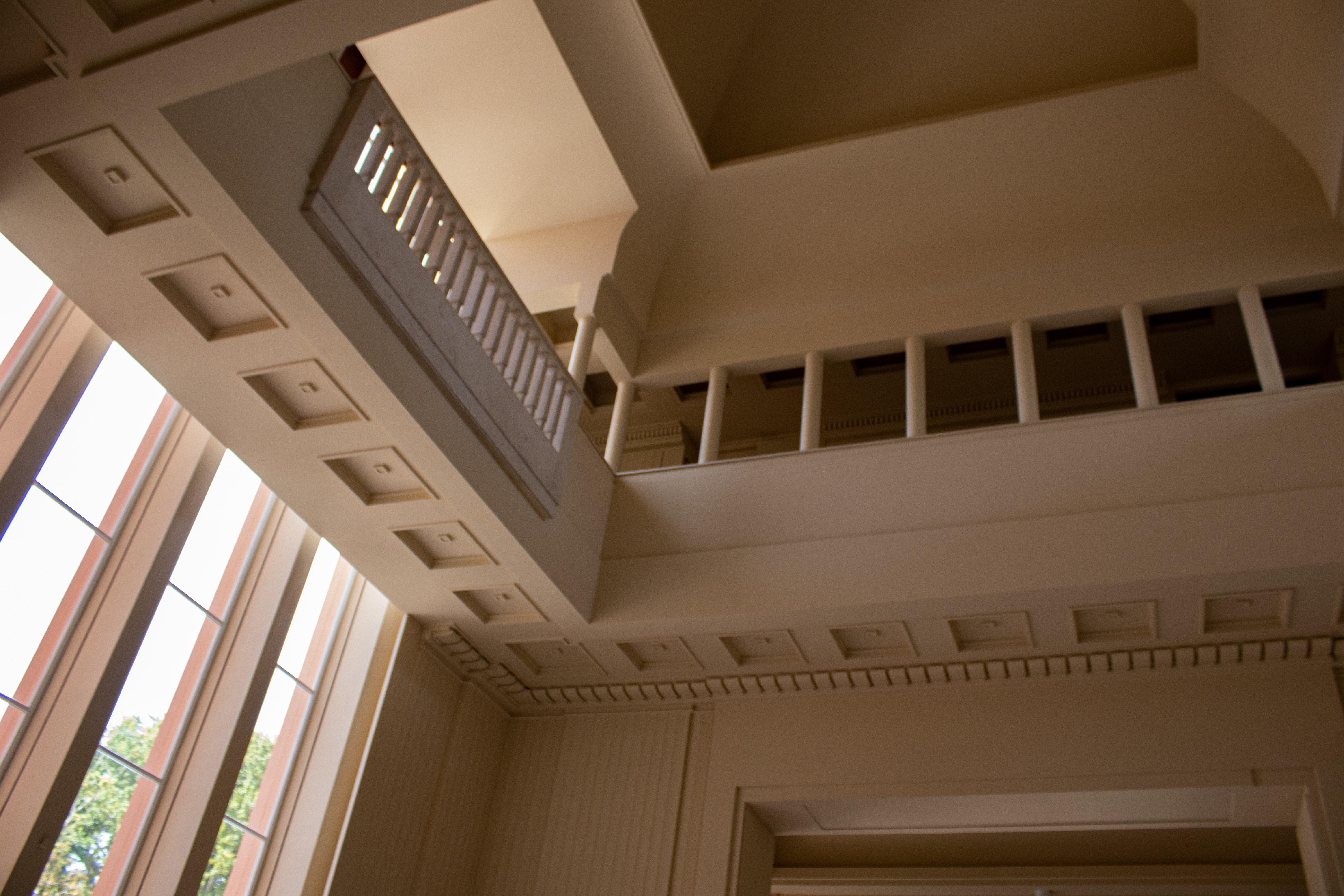 The Serralves Museum of Contemporary Art is one of the most important contemporary art museums in Portugal. Its striking minimalist design, created by renowned architect Álvaro Siza Vieira, complements the surrounding landscape. The museum houses a diverse collection of contemporary artworks, including paintings, sculptures, installations, and multimedia pieces.
Porto's Livraria Lello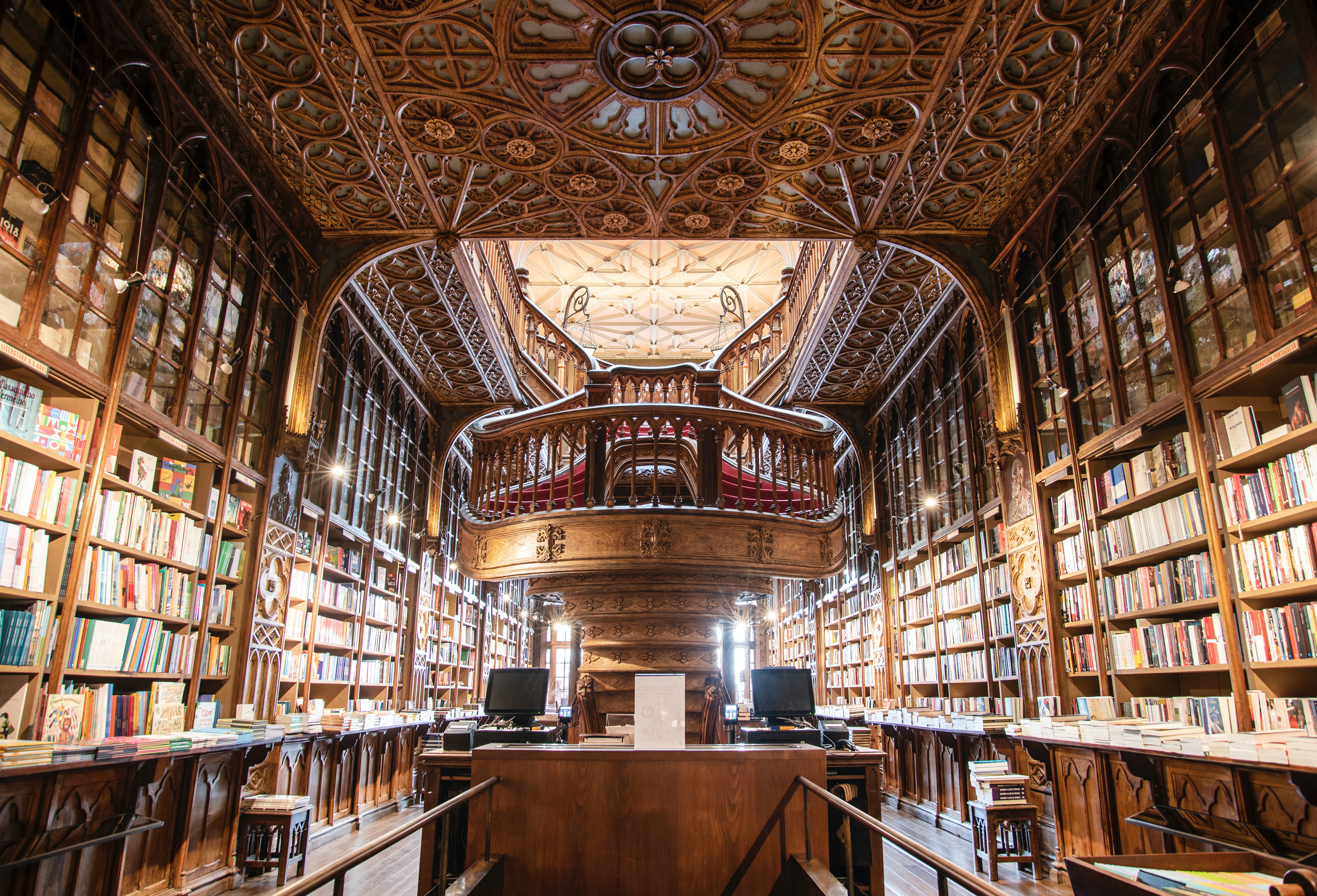 For bibliophiles and art aficionados alike, Livraria Lello in Porto is a celestial blend of neo-Gothic architecture and timeless beauty. The enchanting wooden staircase and stained glass windows within this renowned bookstore are works of art in their own right.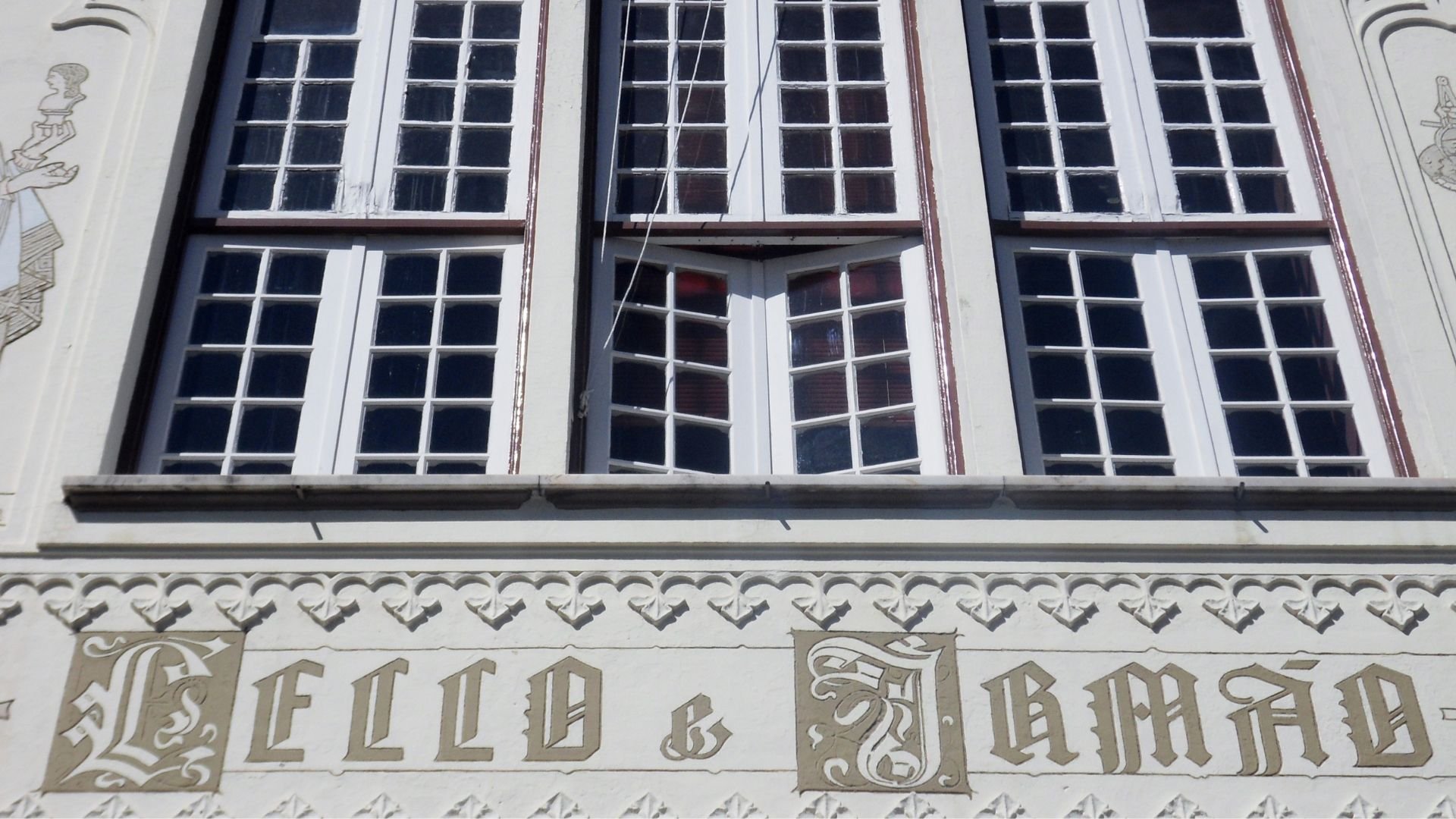 Livraria Lello was founded in 1906 by brothers José and António Lello. The building that houses the bookstore is a masterpiece of neo-Gothic design, featuring an ornate façade with intricate carvings, stained glass windows, and a prominent red staircase that beckons visitors inside.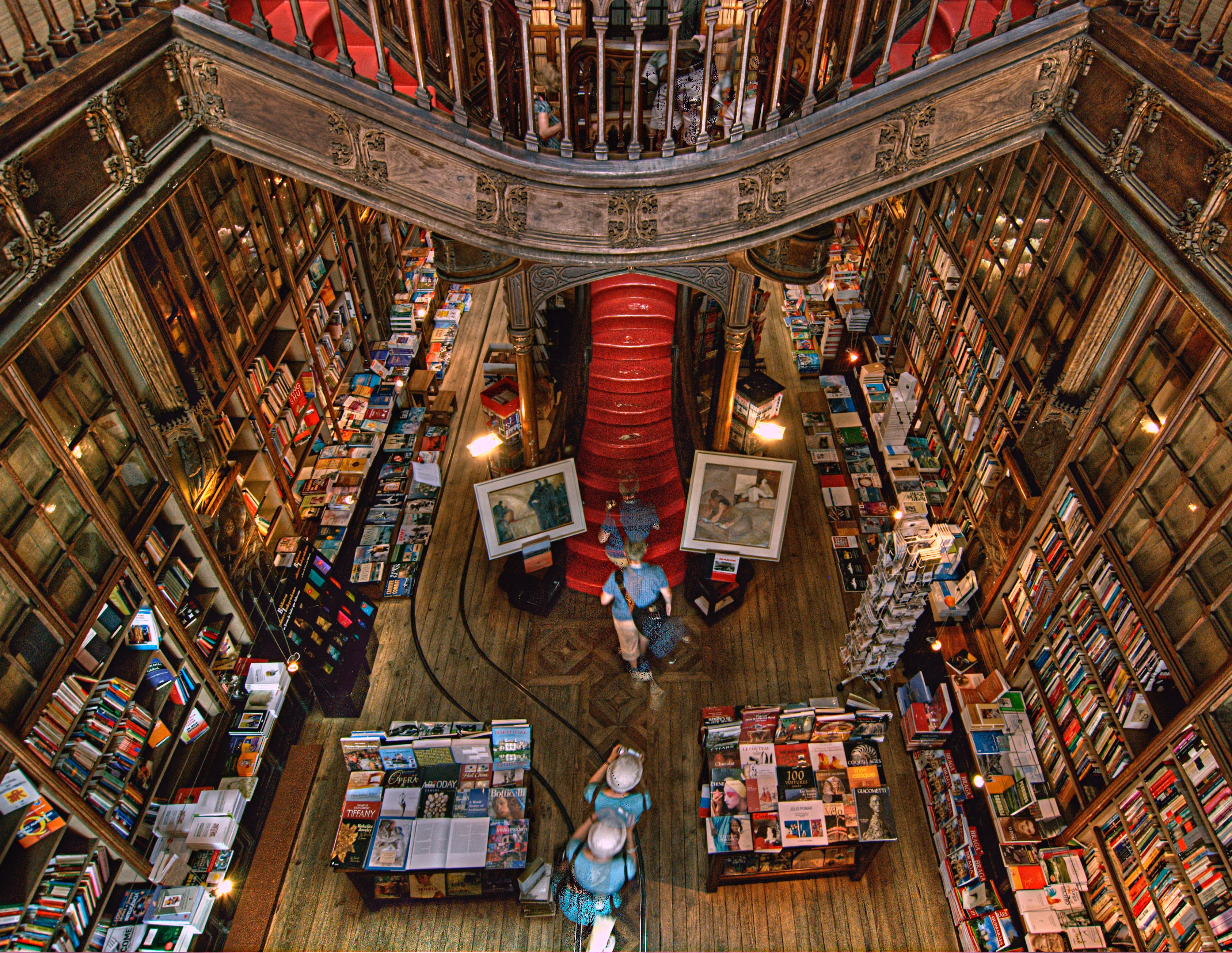 Upon entering Livraria Lello, visitors are greeted by a breathtaking interior. The centerpiece is the ornate, red, curvilinear staircase, which spirals its way up to the upper levels. The wooden ceilings, bookshelves, and decorative motifs throughout the store create a sense of enchantment.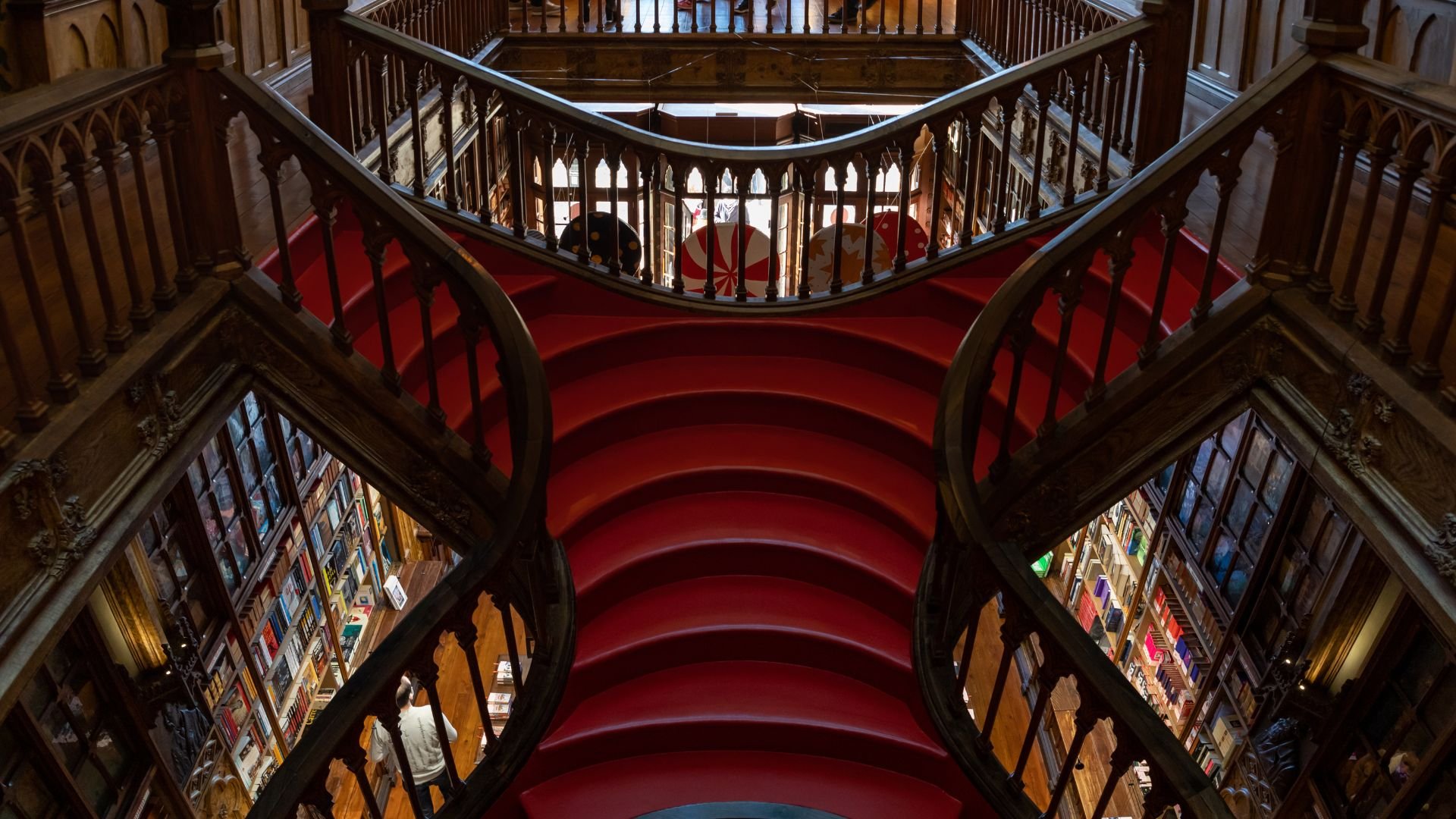 Above the main staircase, a stunning stained glass skylight bathes the interior in a warm, colorful glow. The interplay of light and shadows enhances the magical atmosphere of the bookstore. Livraria Lello is not just a bookstore; it's a living work of art that invites visitors to step into a world where literature and architecture intertwine in a truly magical way.
Porto Street Art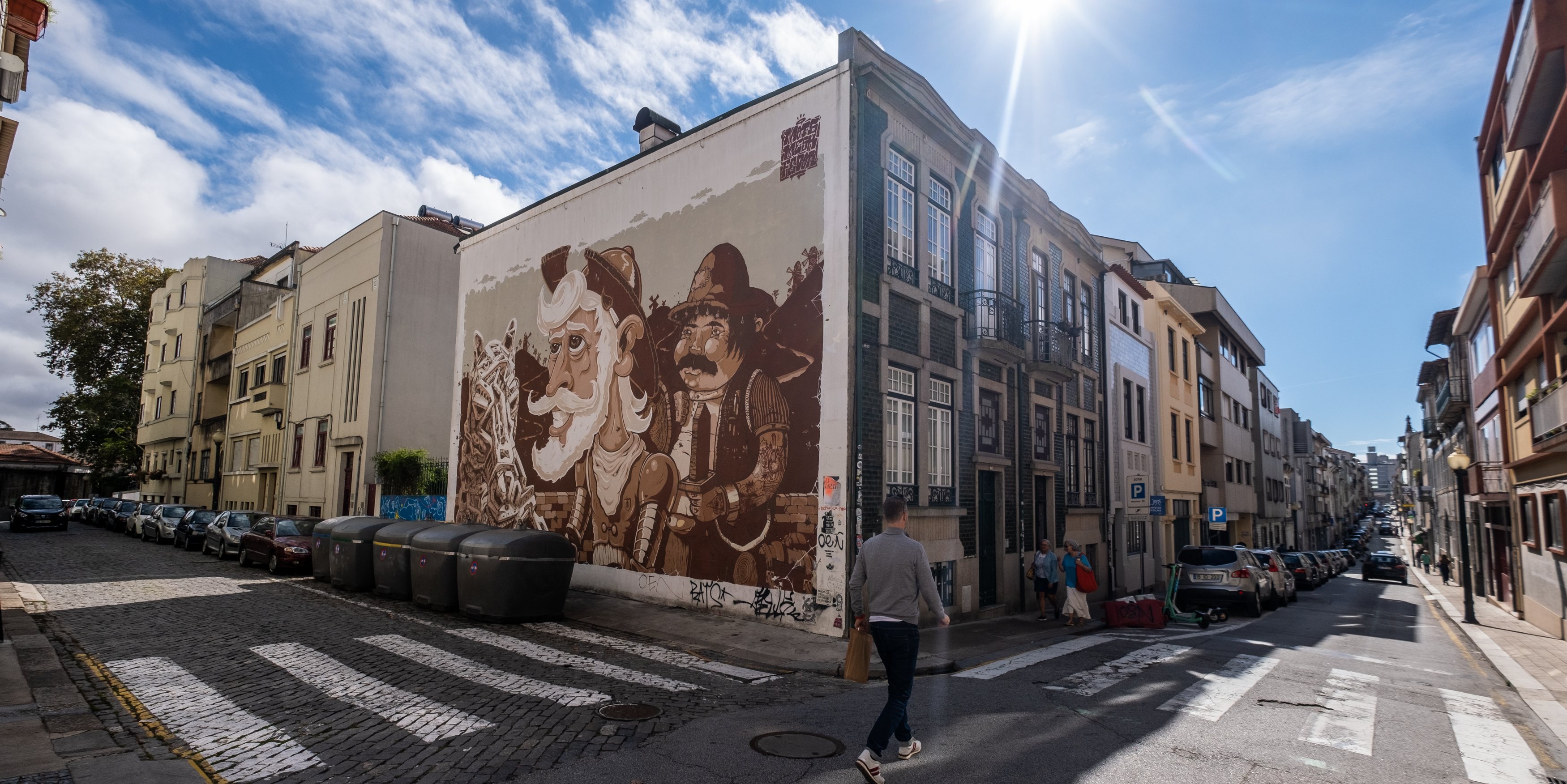 Rui Oliveira @ Observador | Miguel Bombarda
Porto's vibrant street art scene has transformed the city's urban landscape into an open-air gallery, with colorful murals, graffiti, and street art pieces adorning buildings and walls throughout the city.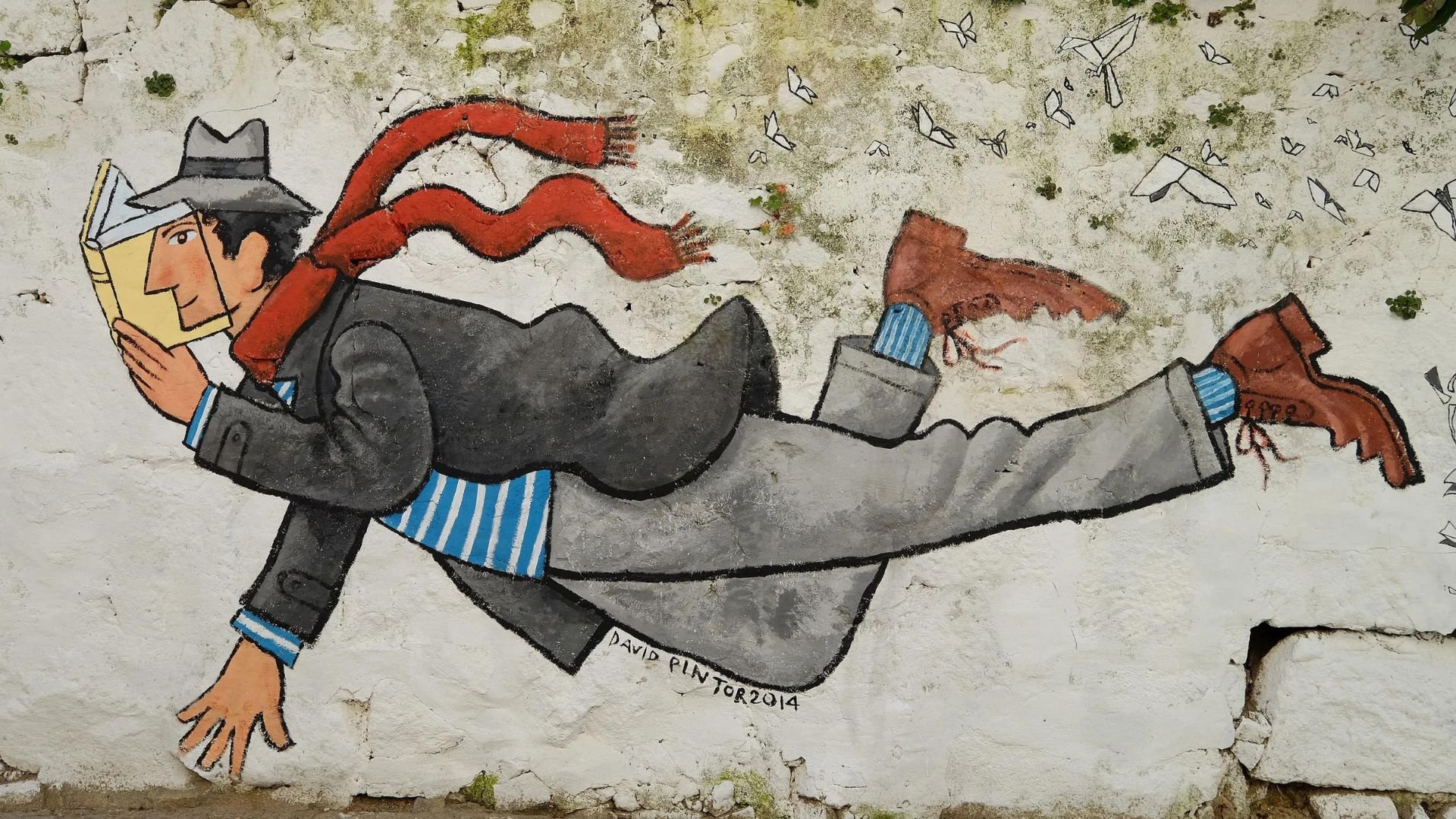 Alamy Stock Photo
Porto's street art scene has flourished over the years, attracting local and international artists who have added their creative touch to the city's streets. What was once considered graffiti has evolved into a respected art form, contributing to Porto's cultural identity.
While street art can be found throughout Porto, several neighborhoods are particularly known for their concentration of street art:
Miguel Bombarda: This area is home to numerous galleries and also features a growing collection of street art.
Vitória and Miragaia: These historic neighborhoods near the Douro River are adorned with colorful murals and street art pieces.
Ramalde: This residential district showcases a mix of traditional and contemporary street art, often on a larger scale.
Porto's street art scene adds a dynamic and contemporary dimension to the city's rich cultural heritage.
Coimbra
Museu Nacional de Machado de Castro, Coimbra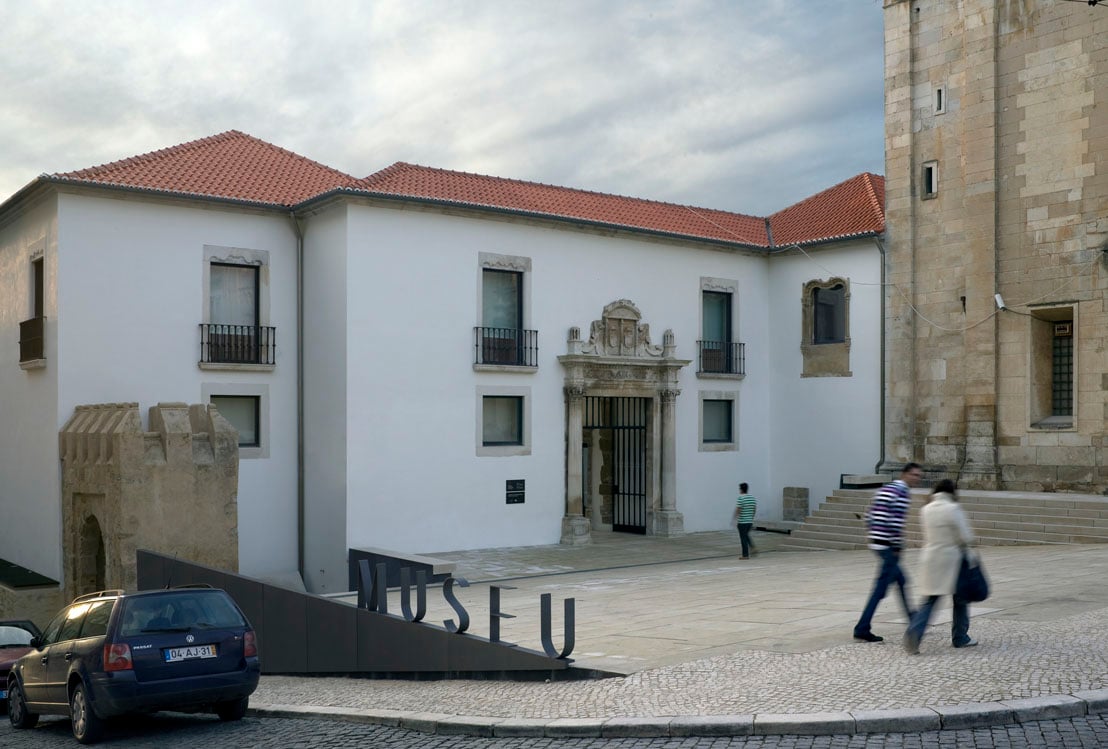 The Museu Nacional de Machado de Castro, located in the historic city of Coimbra, Portugal, is one of the country's most significant museums, celebrated for its impressive collection of art and historical artifacts. Named after the renowned Portuguese sculptor Joaquim Machado de Castro, the museum is housed in the former Episcopal Palace and offers a captivating journey through Portugal's cultural and artistic heritage.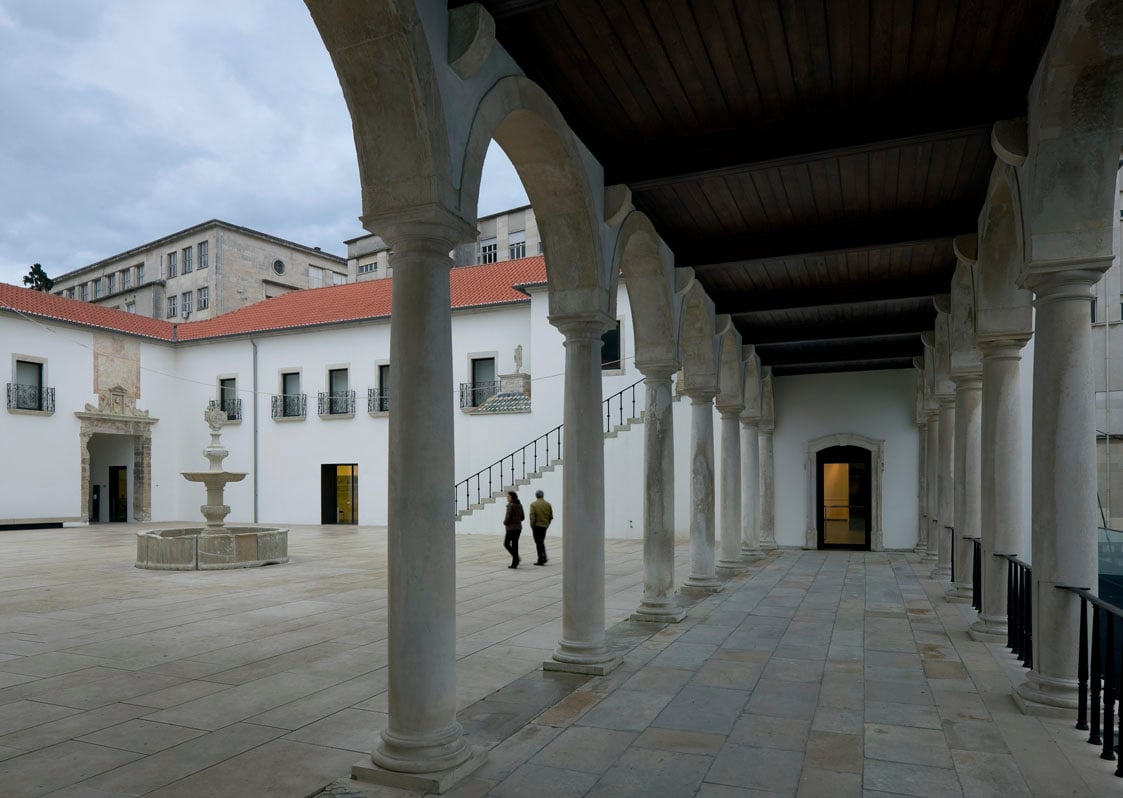 The museum's collections are divided into several categories, including sculpture, painting, decorative arts, and archaeology. You'll find a wide range of exhibits, from ancient Roman artifacts to intricate Baroque sculptures and paintings from various periods. The diverse collection offers insights into Portugal's cultural evolution over the centuries.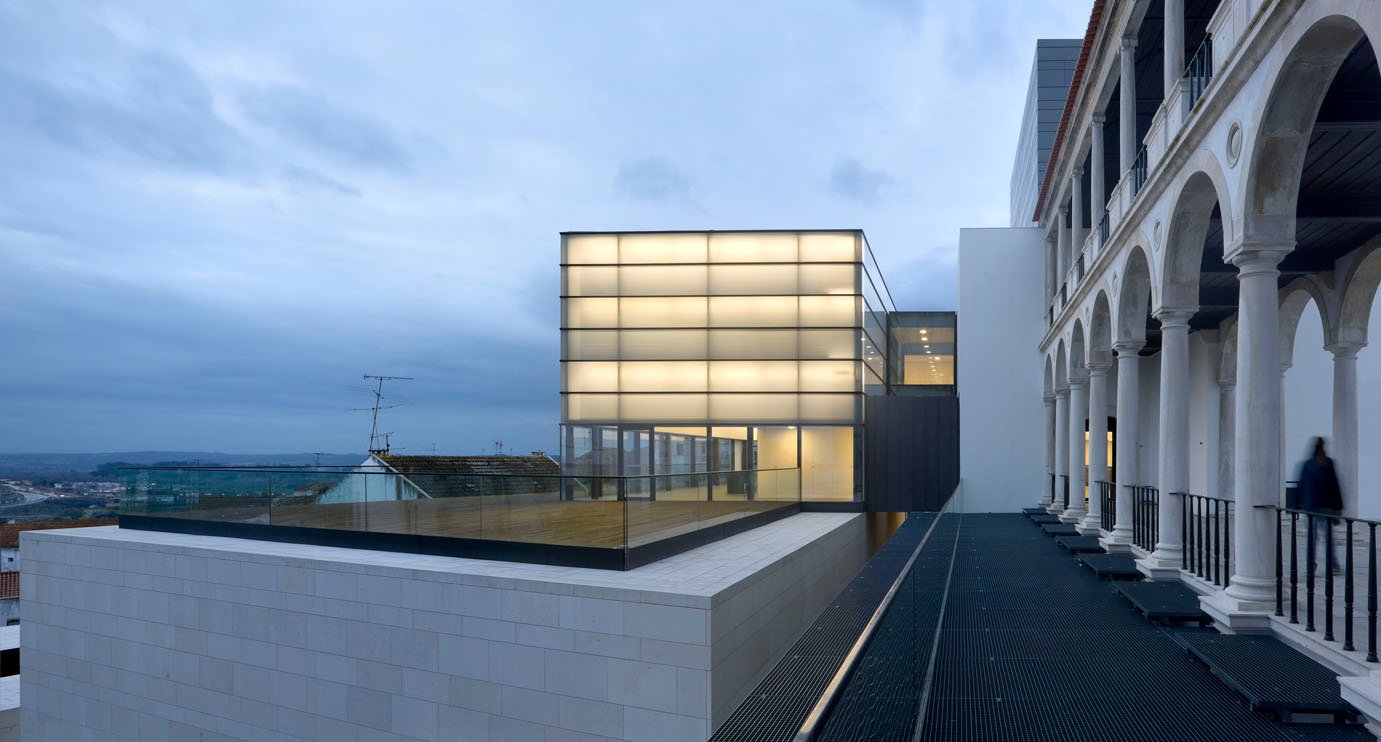 One of the museum's highlights is its sacred art collection. It features religious artifacts, sculptures, and paintings that provide a glimpse into the role of religion in Portuguese society and art history. The museum's Treasure Room houses a stunning collection of precious objects, including jewelry, silverware, and religious relics. These items are exquisite examples of craftsmanship and opulence.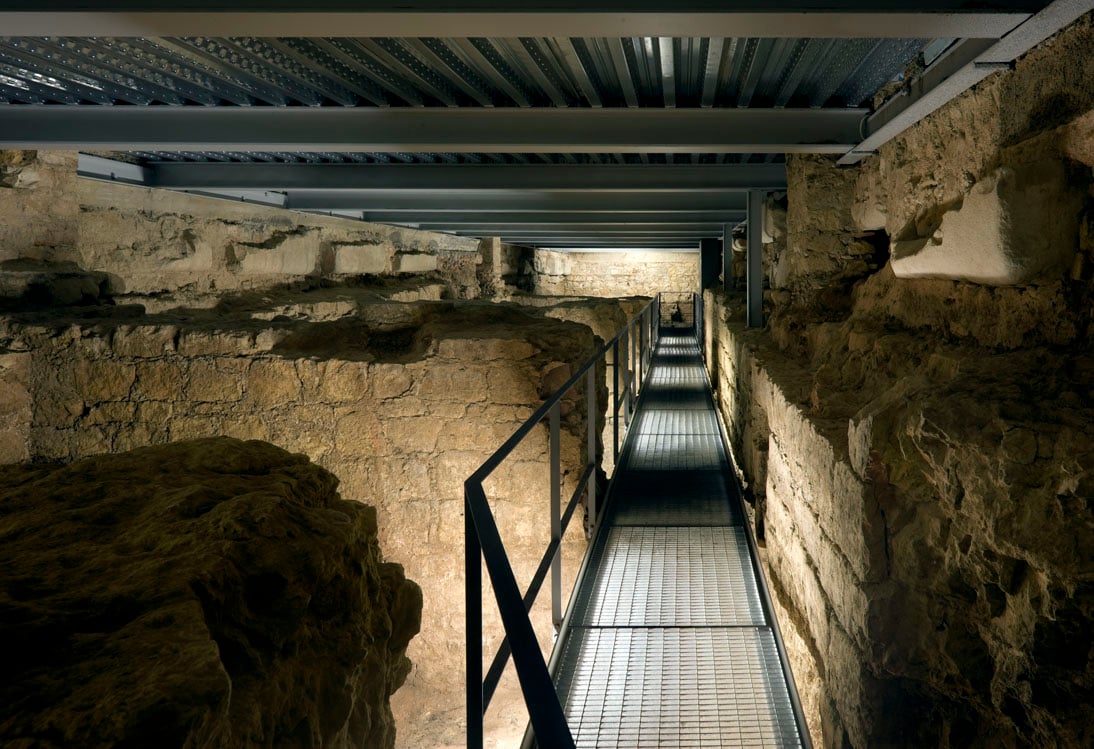 The museum offers educational programs and activities for visitors of all ages, making it an ideal destination for families, students, and art enthusiasts seeking to deepen their understanding of Portuguese culture and history.
Coimbra's Joanina Library
Photo © credits: Universidade de Coimbra
Coimbra's Joanina Library, known locally as "Biblioteca Joanina," is one of Portugal's most remarkable and exquisite libraries. Located within the University of Coimbra, one of Europe's oldest universities, the Joanina Library is celebrated for its baroque architecture, opulent interior, and impressive collection of books and manuscripts.
Photo © credits: iStock/Nuno Almeida
The library is a prime example of Portuguese Baroque architecture. Its stunning interior features intricately carved wooden bookshelves adorned with gold leaf, ornate frescoes, and decorative motifs that create an ambiance of opulence and elegance.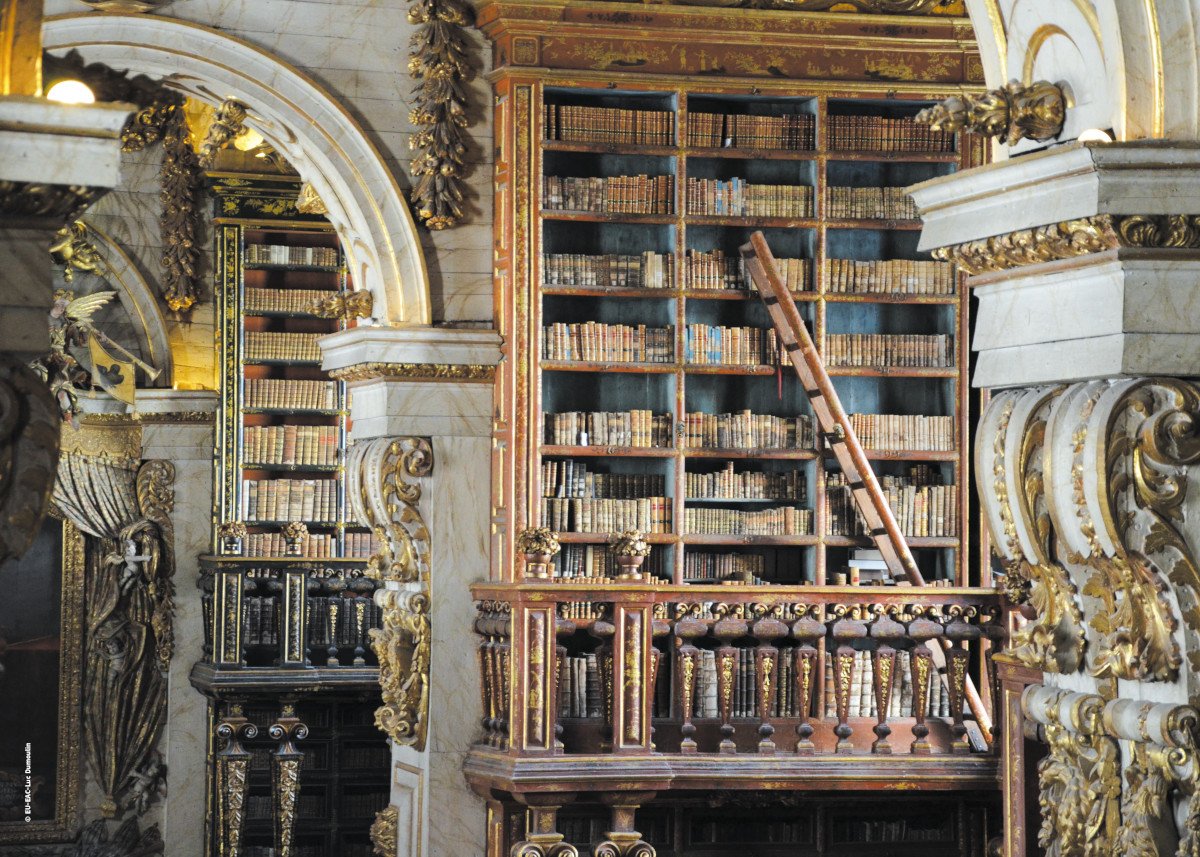 Photo from Europe Commission Website
The library spans three floors and is lined with beautiful dark wood bookshelves. These shelves house a vast collection of books, primarily from the 16th to 18th centuries. The collection includes works on various subjects, including theology, philosophy, science, and the arts.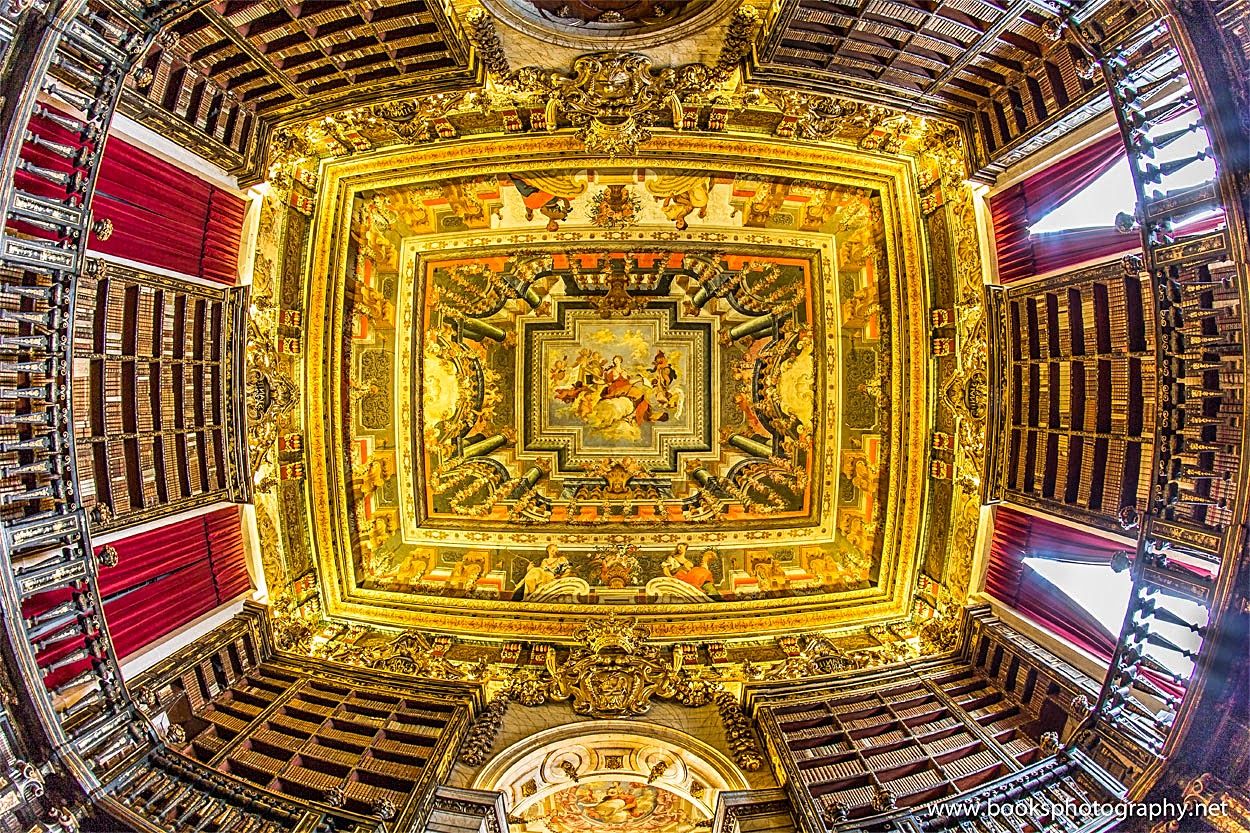 Access to the Joanina Library is regulated to preserve its historic treasures. Visitors can explore the library through guided tours, which provide insights into its history, architecture, and collection. Due to the delicate nature of the books and the library's ambiance, photography is not permitted inside. Visiting Coimbra's Joanina Library is like stepping back in time to an era of intellectual enlightenment and artistic grandeur.
Lisbon
Gulbenkian Museum, Lisbon
The Gulbenkian Museum, located in Lisbon, Portugal, is one of the country's most prestigious cultural institutions. Named after its founder, Calouste Gulbenkian, a prominent Armenian philanthropist and art collector, the museum houses an extensive and diverse collection of art spanning different periods and cultures.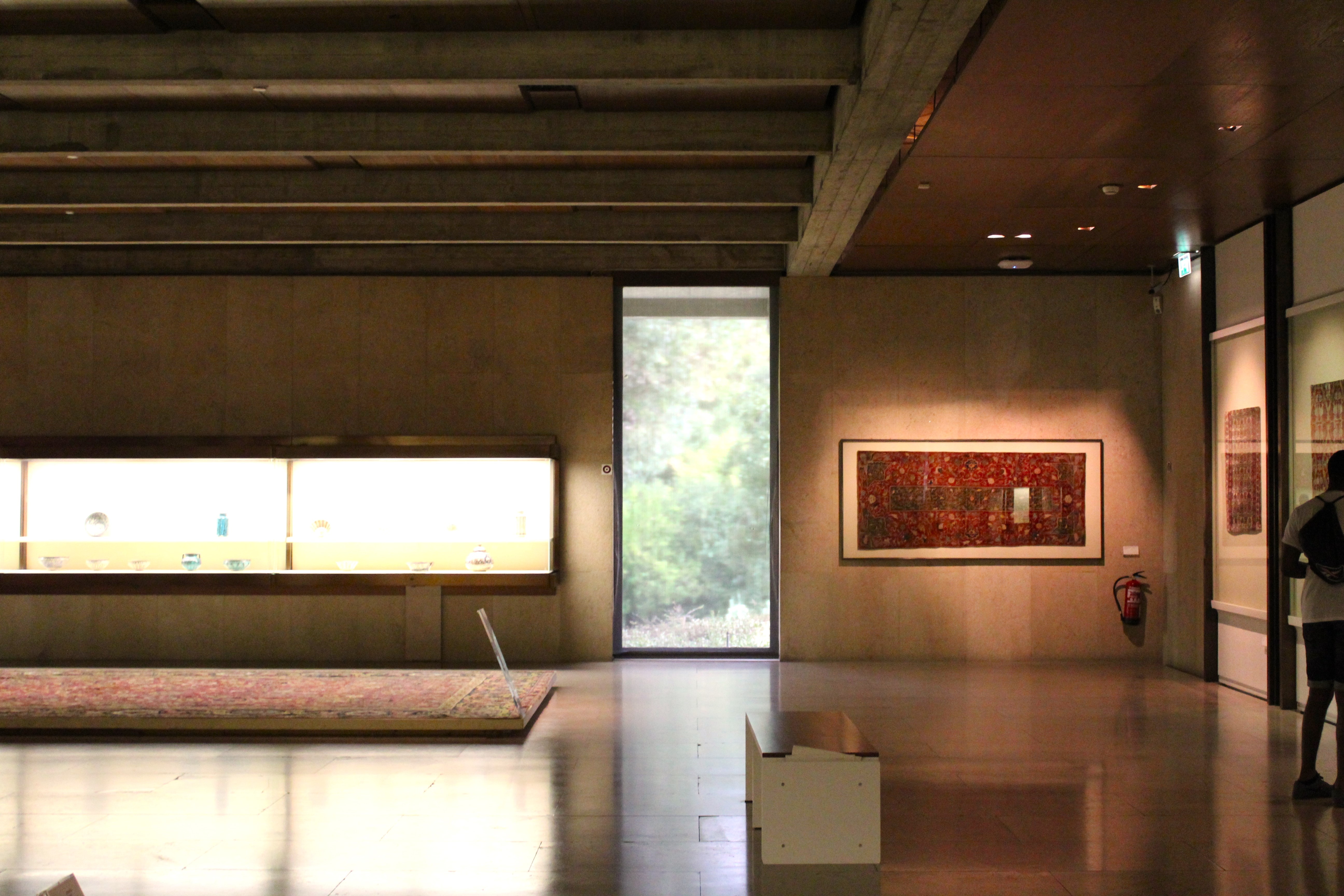 The museum's collection is wide-ranging and includes art from various periods and cultures. It encompasses ancient Egyptian, Greco-Roman, Islamic, Asian, European, and modern art. Visitors can explore sculptures, paintings, textiles, ceramics, and decorative arts from different corners of the world.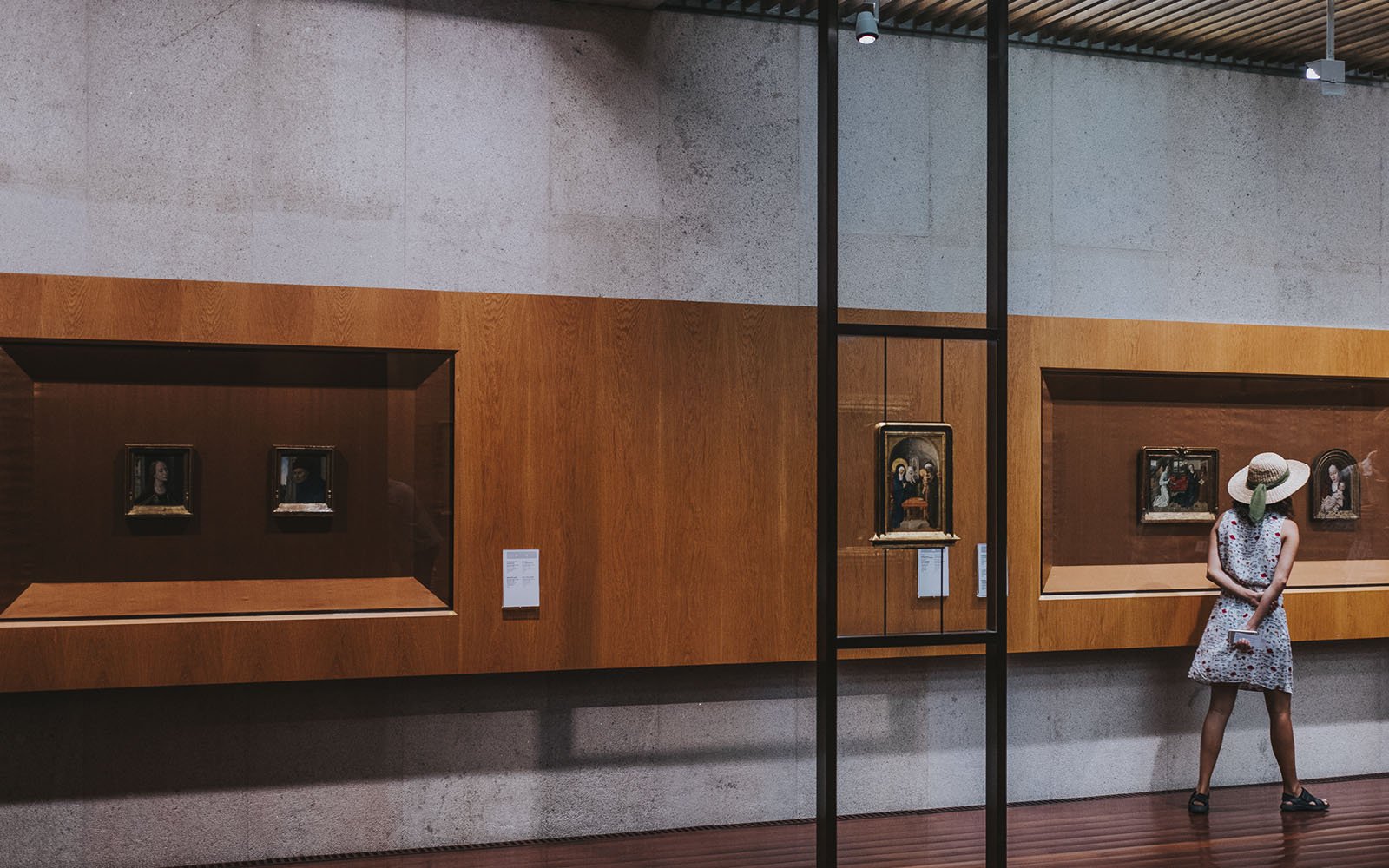 The Gulbenkian Museum boasts an exceptional collection of Asian art, including Chinese porcelain, Japanese screens, and Indian and Persian manuscripts. The collection offers a glimpse into the rich artistic traditions of Asia.
Calouste Gulbenkian's vision was not limited to collecting art; he believed in making art and culture accessible to the public. The museum and foundation continue to uphold this vision by offering a space where visitors can engage with art and ideas. Visitors to the Gulbenkian Museum can explore its collections at their own pace or participate in guided tours. The museum's tranquil surroundings and well-curated exhibits make for an enriching and contemplative cultural experience.
Lisbon's Art Districts
Lisbon is a thriving hub for contemporary art, and it boasts several vibrant art districts that showcase the city's creative energy and cultural diversity. If you're an art lover, exploring these districts will offer you a unique perspective on Lisbon's dynamic art scene.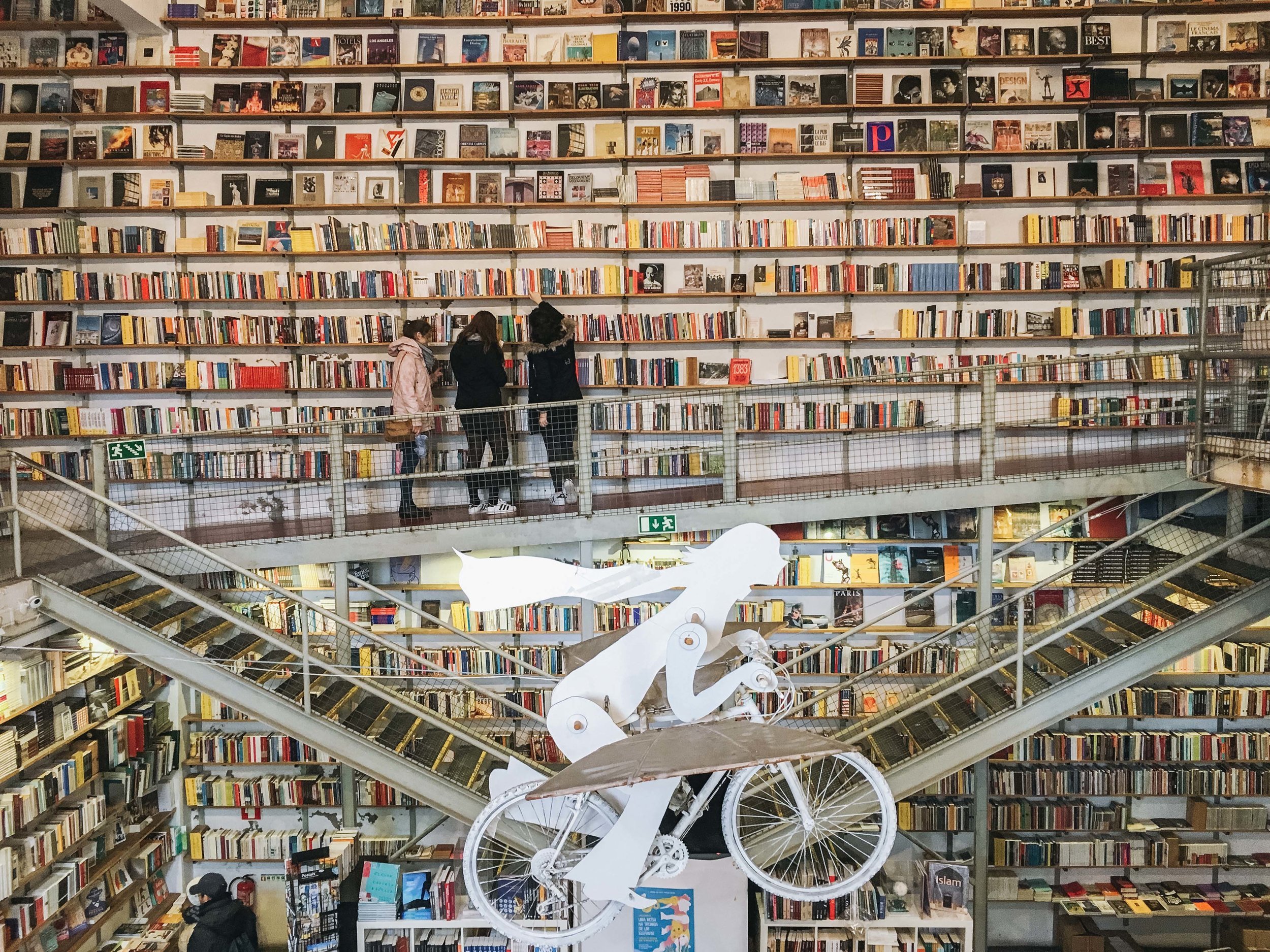 Copyright: Blog Eduardo e Monica

LX Factory: Housed in a former industrial complex, LX Factory is a creative hotspot with art galleries, design studios, boutiques, and restaurants. It's known for its eclectic atmosphere and street art, making it a must-visit for those interested in urban art and alternative culture.
Chiado: Located in the heart of Lisbon, Chiado is a historic and cultural district with many art galleries, theaters, and cultural institutions. It's a fantastic place to explore both contemporary and traditional Portuguese art.
Bairro Alto: Adjacent to Chiado, Bairro Alto is known for its nightlife and artistic ambiance. The narrow streets are adorned with street art, making it an ideal area for a leisurely stroll to discover hidden artistic gems.
Belém Cultural Center: This district is home to some of Lisbon's most iconic cultural institutions, including the Berardo Collection Museum, the MAAT (Museum of Art, Architecture, and Technology), and the Jerónimos Monastery. You can explore contemporary art alongside historic landmarks.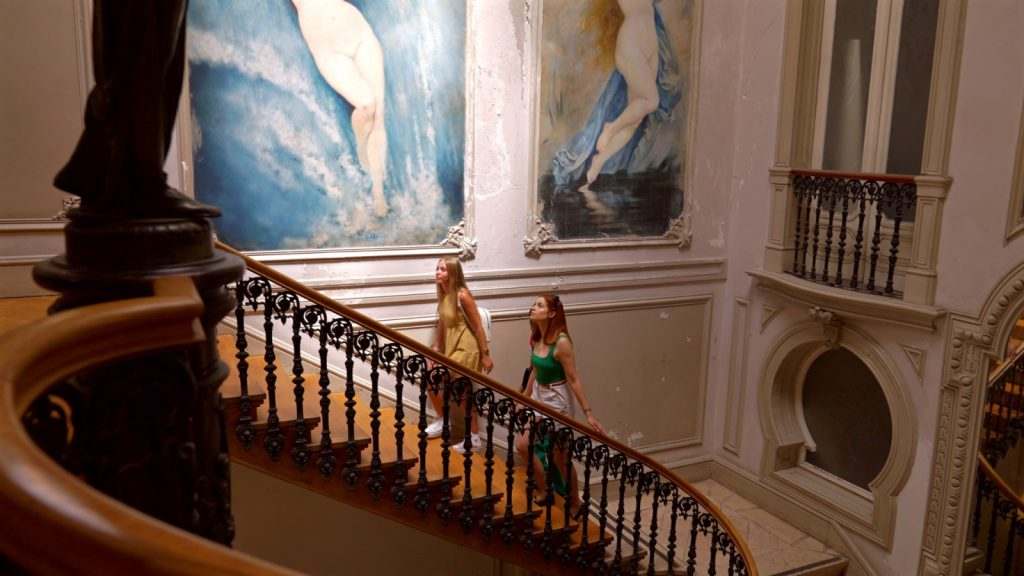 Embaixada: Located in the elegant Príncipe Real district, Embaixada is a concept store housed in a neo-Moorish palace. It features a curated selection of Portuguese and international design, art, and fashion.
Underdogs Gallery: This gallery is dedicated to contemporary urban art and hosts exhibitions, installations, and public art projects. It's a significant player in Lisbon's urban art scene.
Galeria Ratton: Situated in Santa Catarina, this gallery focuses on contemporary Portuguese art, showcasing a range of mediums and styles.
The National Tile Museum, Lisbon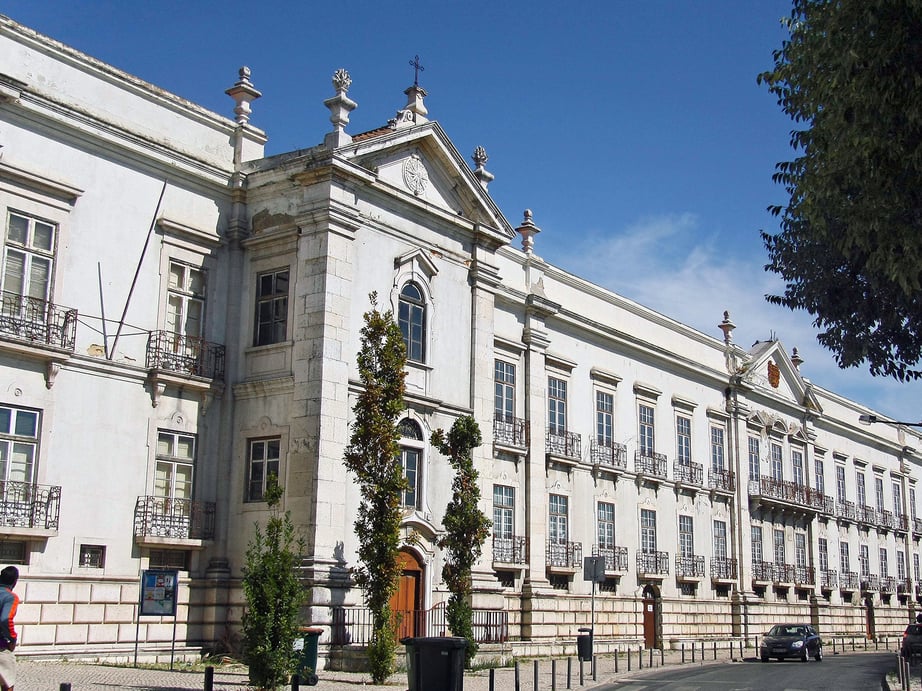 Vitor Oliveira
The National Tile Museum, known as "Museu Nacional do Azulejo" in Portuguese, is a captivating cultural institution located in Lisbon, Portugal. It is dedicated to the art and history of ceramic tiles, known as "azulejos," which are an integral part of Portugal's cultural and artistic heritage.
The National Tile Museum is housed in the beautiful Madre de Deus Convent, a historic building dating back to the 16th century. The convent itself is an architectural gem, and the museum's presence within its walls adds to its cultural significance.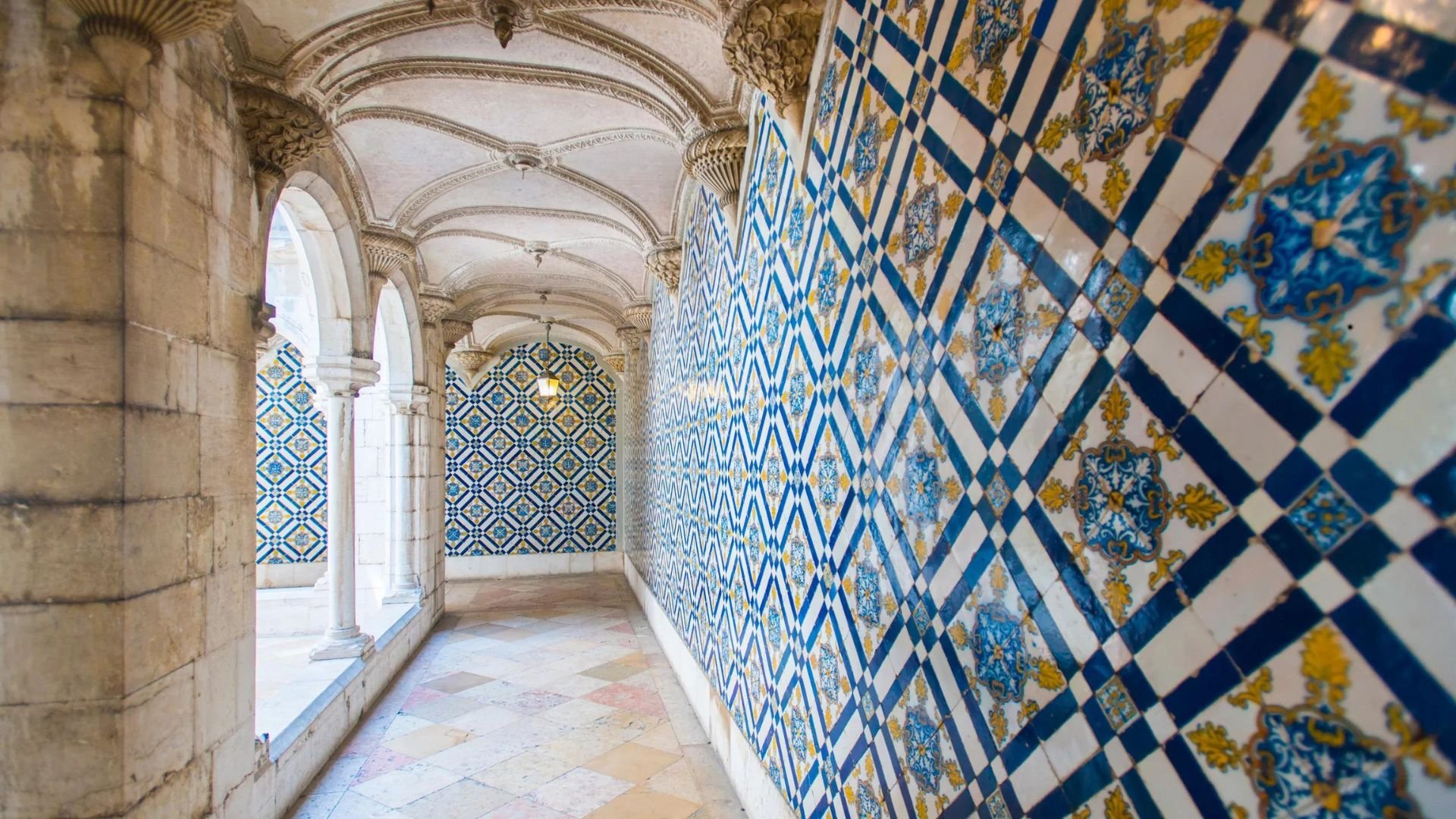 Getty Images
The permanent exhibition at the National Tile Museum is a journey through time and artistry. It includes a vast array of azulejos, ranging from ornate 16th-century panels to more recent and innovative creations. The exhibits also feature tile-decorated spaces that evoke different eras in Portuguese history.
A visit to the National Tile Museum in Lisbon is a journey into the world of Portuguese ceramic art and craftsmanship. It allows you to appreciate the intricate beauty and historical importance of azulejos, which continue to be an integral part of Portugal's architectural and artistic landscape.
Berardo Collection Museum, Lisbon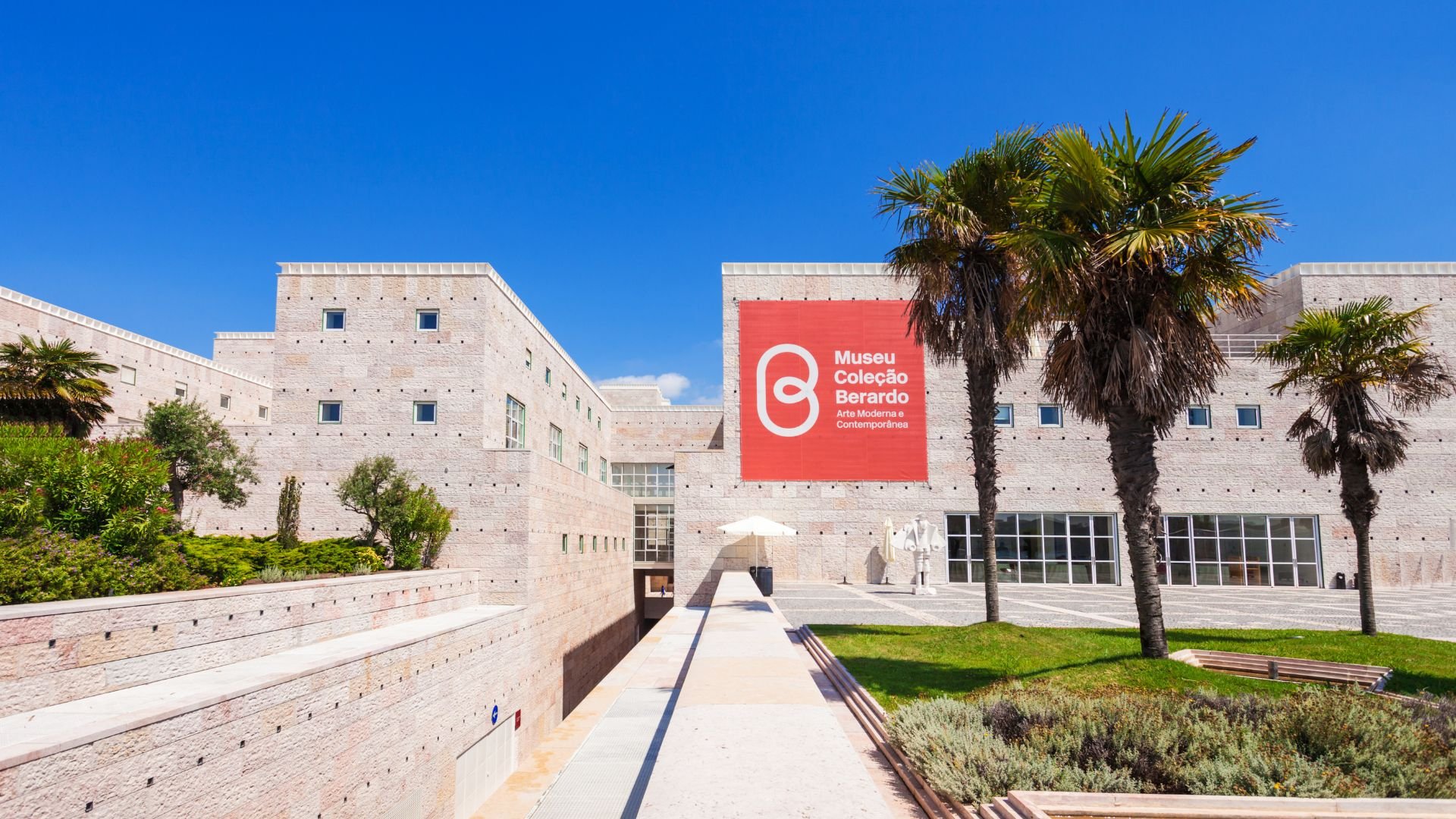 Situated in the Belém Cultural Center, this museum is dedicated to modern and contemporary art. It features an impressive collection of works by renowned artists like Picasso, Warhol, and Duchamp. The museum is named after its founder, Portuguese businessman, and art collector José Berardo. It was established to provide the public with access to a vast and diverse collection of modern and contemporary art, spanning multiple artistic movements and mediums.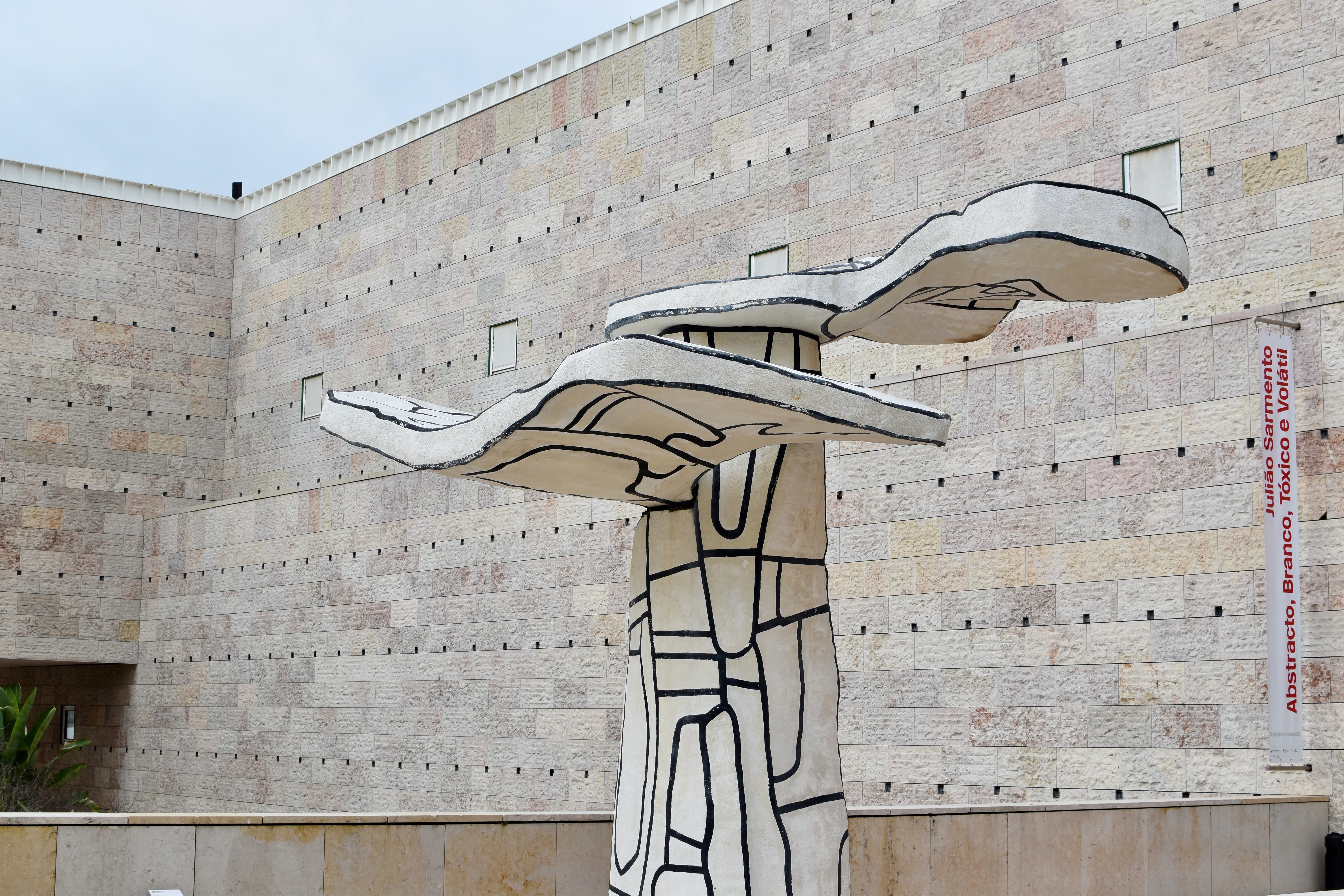 The museum's collection covers major art movements of the 20th and 21st centuries, including Cubism, Surrealism, Abstract Expressionism, Pop Art, Minimalism, and Conceptual Art. This diversity allows visitors to explore the evolution of modern and contemporary art.
In addition to its permanent collection, the Berardo Collection Museum hosts temporary exhibitions that showcase the work of contemporary artists and explore thematic or conceptual aspects of art. These exhibitions provide fresh perspectives and experiences for visitors.
Sintra
Sintra's Pena Palace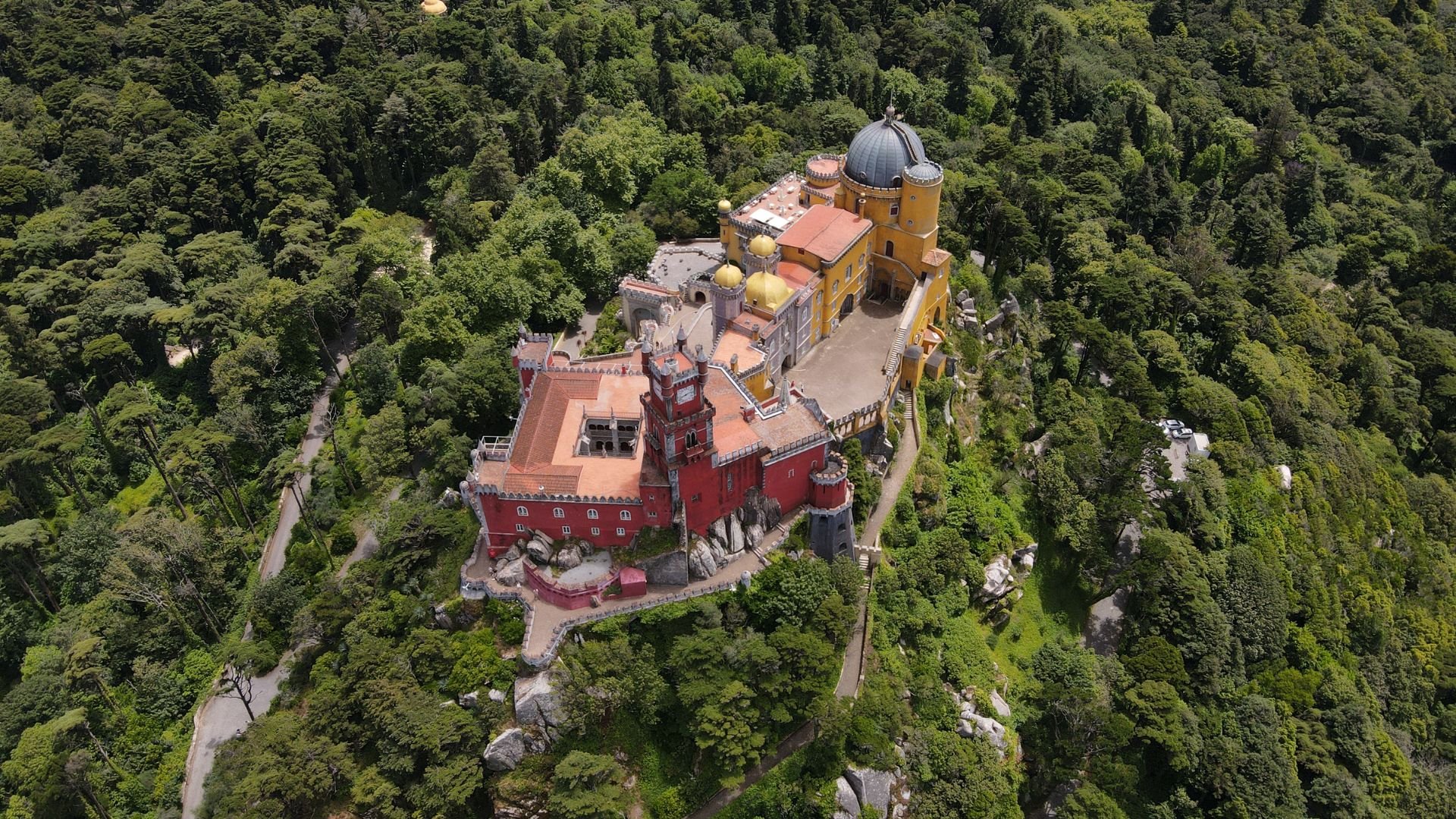 Sintra's Pena Palace, also known as "Palácio da Pena" in Portuguese, is one of Portugal's most iconic and enchanting landmarks. Located atop a hill in the town of Sintra, near Lisbon, it is a whimsical and colorful palace that combines various architectural styles, creating a fairytale-like atmosphere.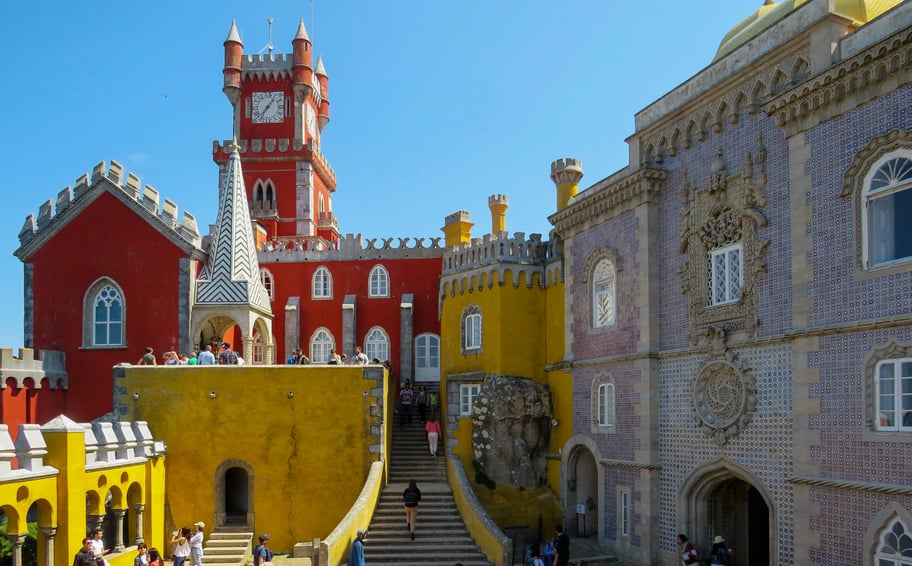 Pena Palace was originally a 16th-century monastery, but it underwent extensive renovations and transformations in the 19th century under the guidance of King Ferdinand II. The result is a unique blend of Romanticism, Neo-Gothic, Neo-Renaissance, and Moorish architectural elements.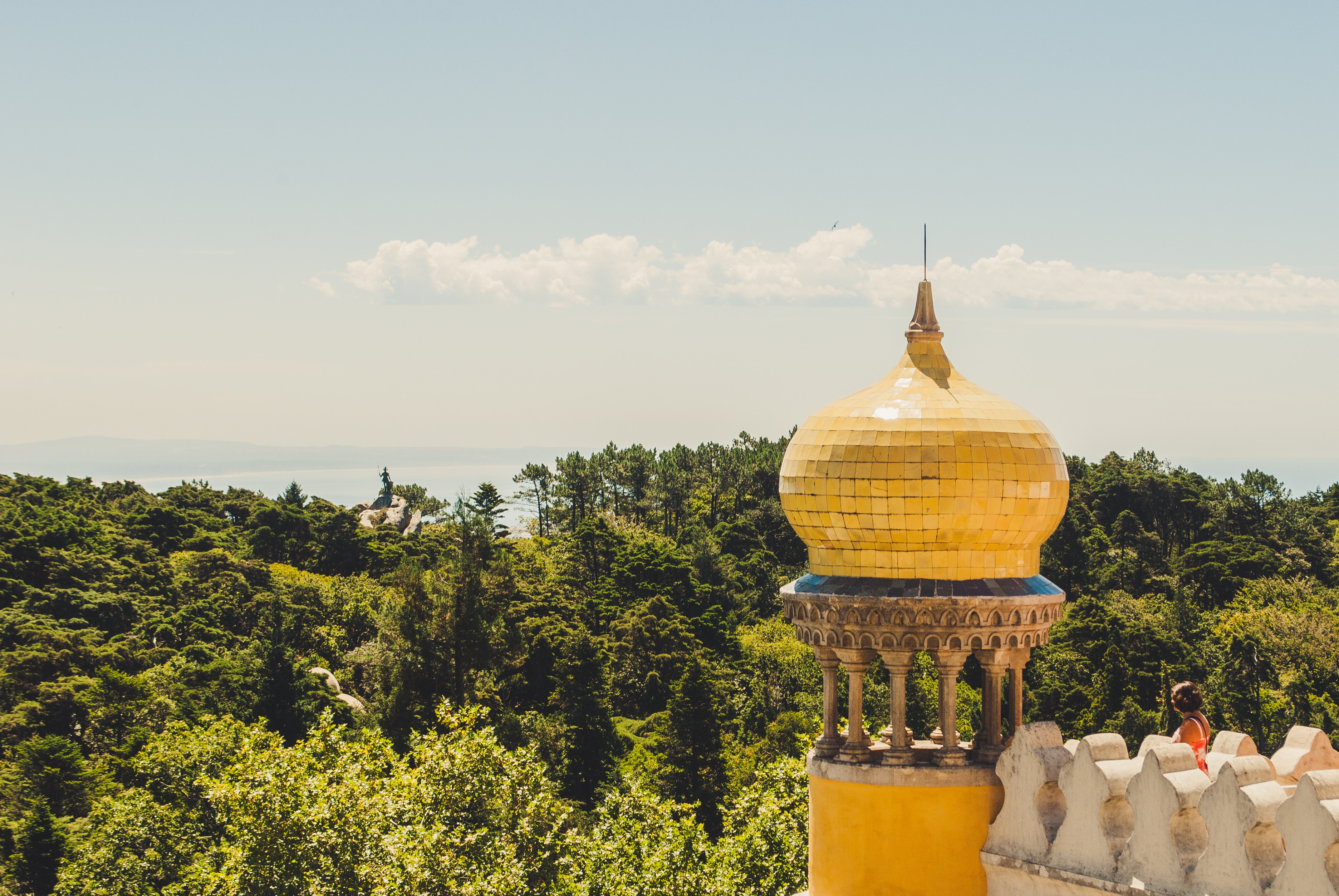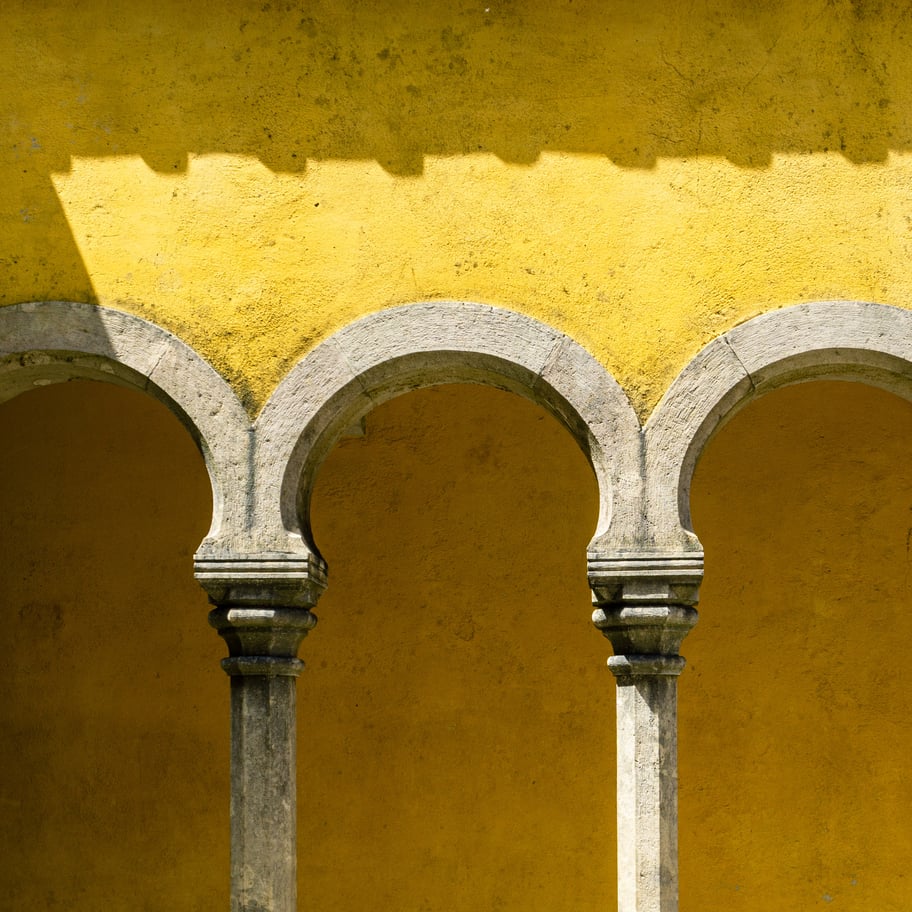 The palace's design is a testament to the eclectic tastes of the Romantic period. It features bright and contrasting colors, intricate stonework, and decorative motifs inspired by various cultures, including Islamic and medieval European.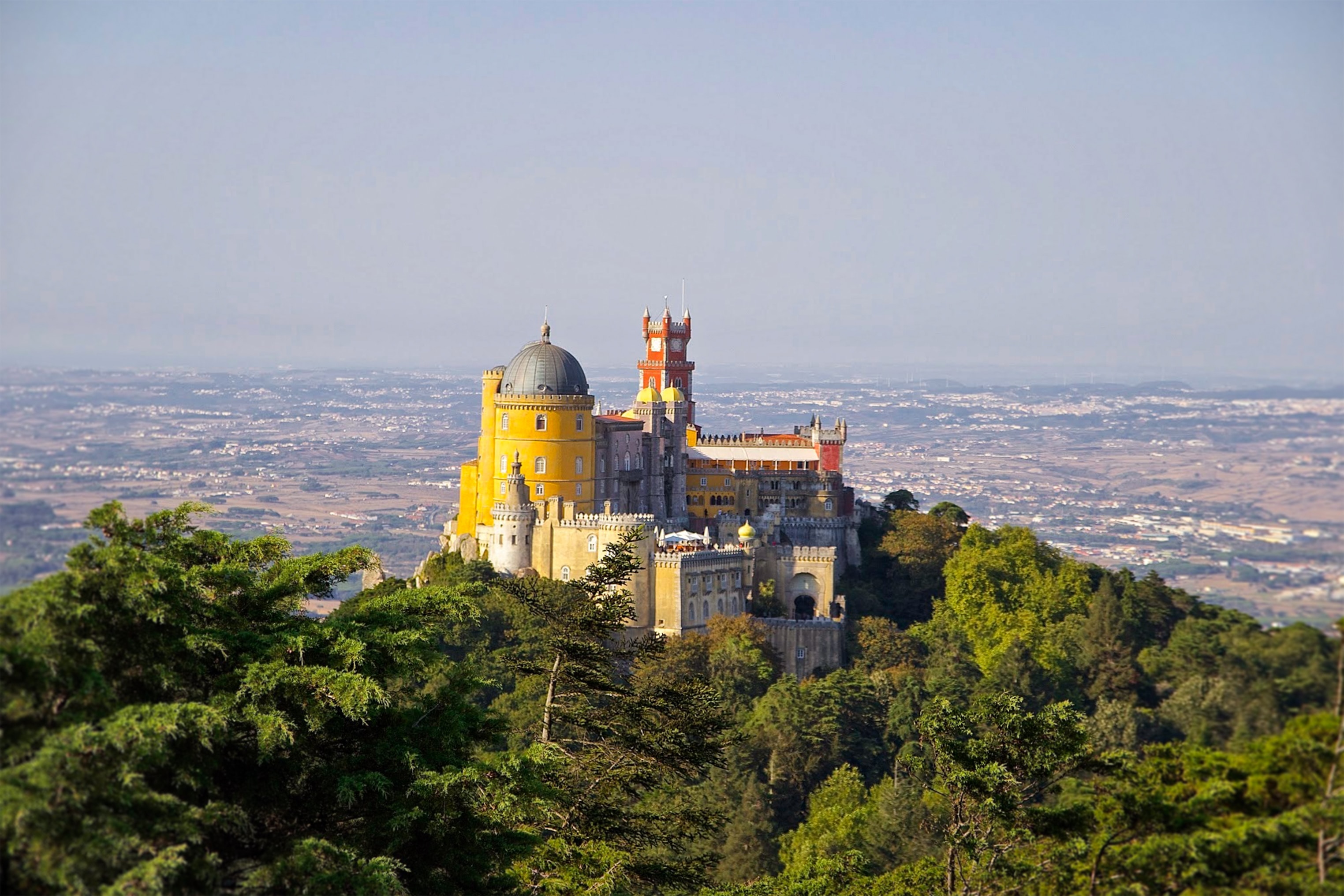 The palace is surrounded by a sprawling park known as the Pena Park. This lush forested area encompasses gardens, lakes, sculptures, and winding pathways. Visitors can explore the park's various attractions, including the Chalet of the Countess of Edla and the Cruz Alta viewpoint, which offers panoramic views of the palace and surrounding countryside.
Évora
The City of Évora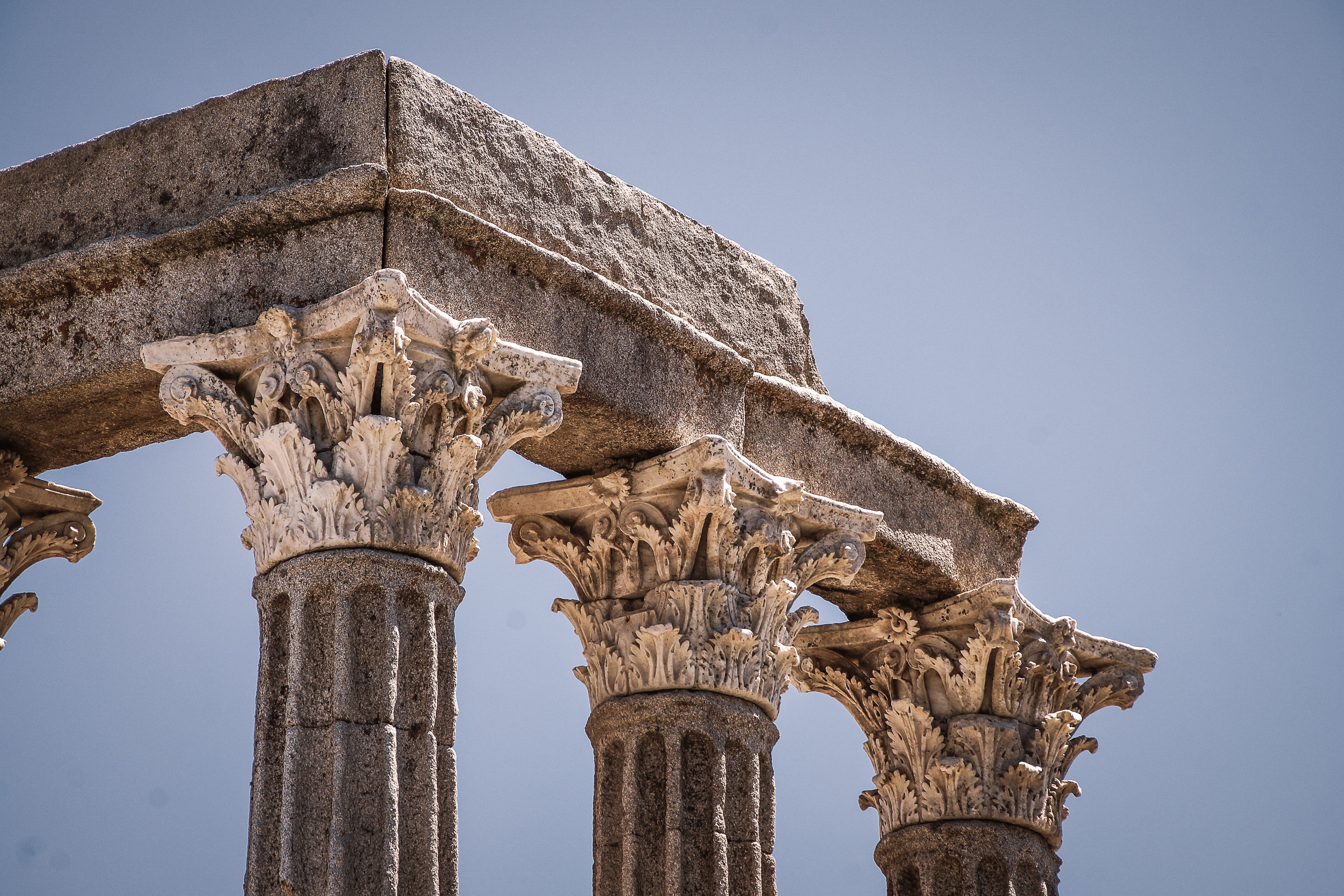 Diana's Temple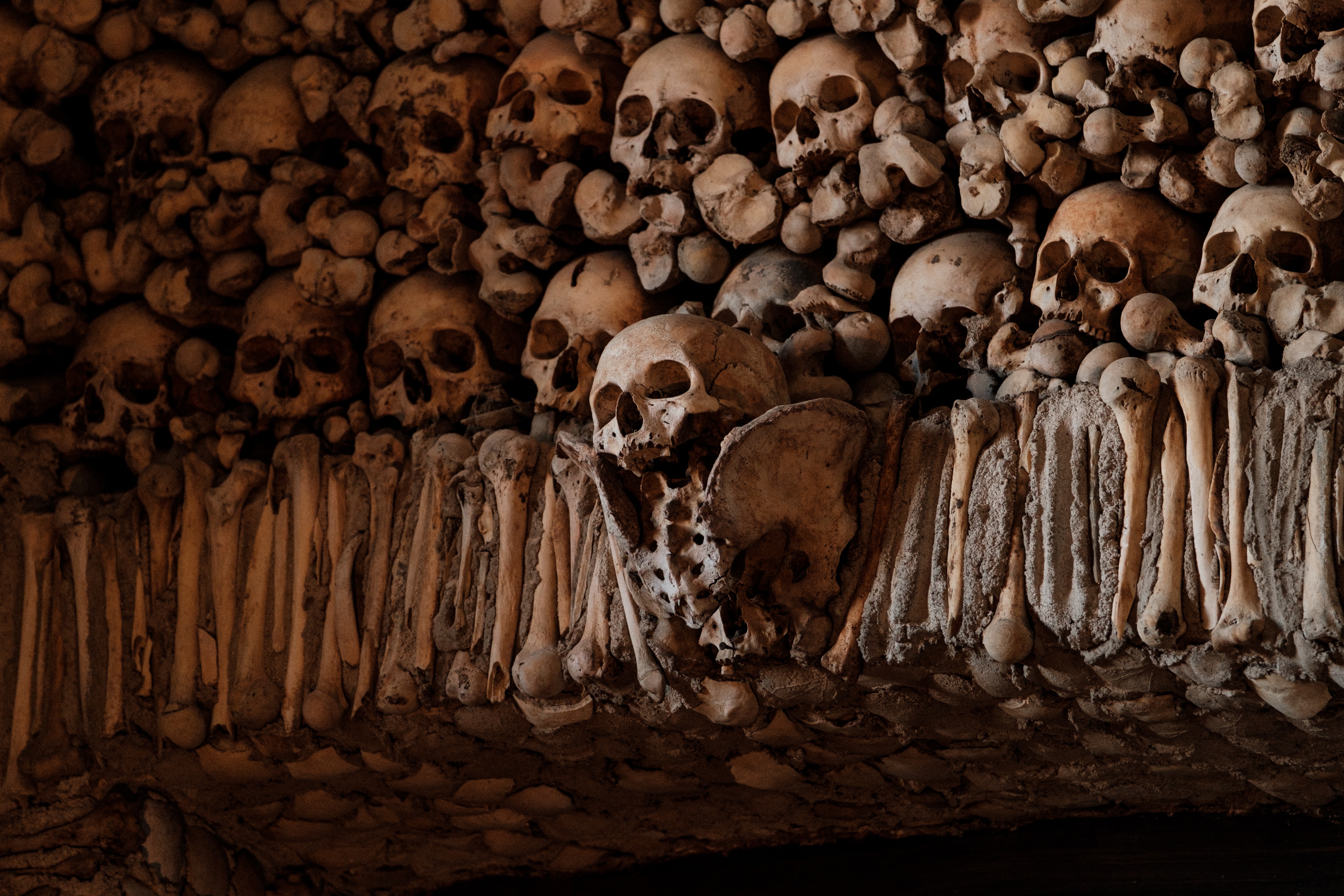 Bones in the chapel of San Francisco
Évora is renowned for its well-preserved medieval and Renaissance architecture, much of which is recognized as a UNESCO World Heritage site. The city's historic center is a treasure trove of art and history, featuring landmarks like the Évora Cathedral, the Temple of Diana, and the São Francisco Church. These architectural gems showcase intricate stonework, ornate interiors, and stunning decorative details.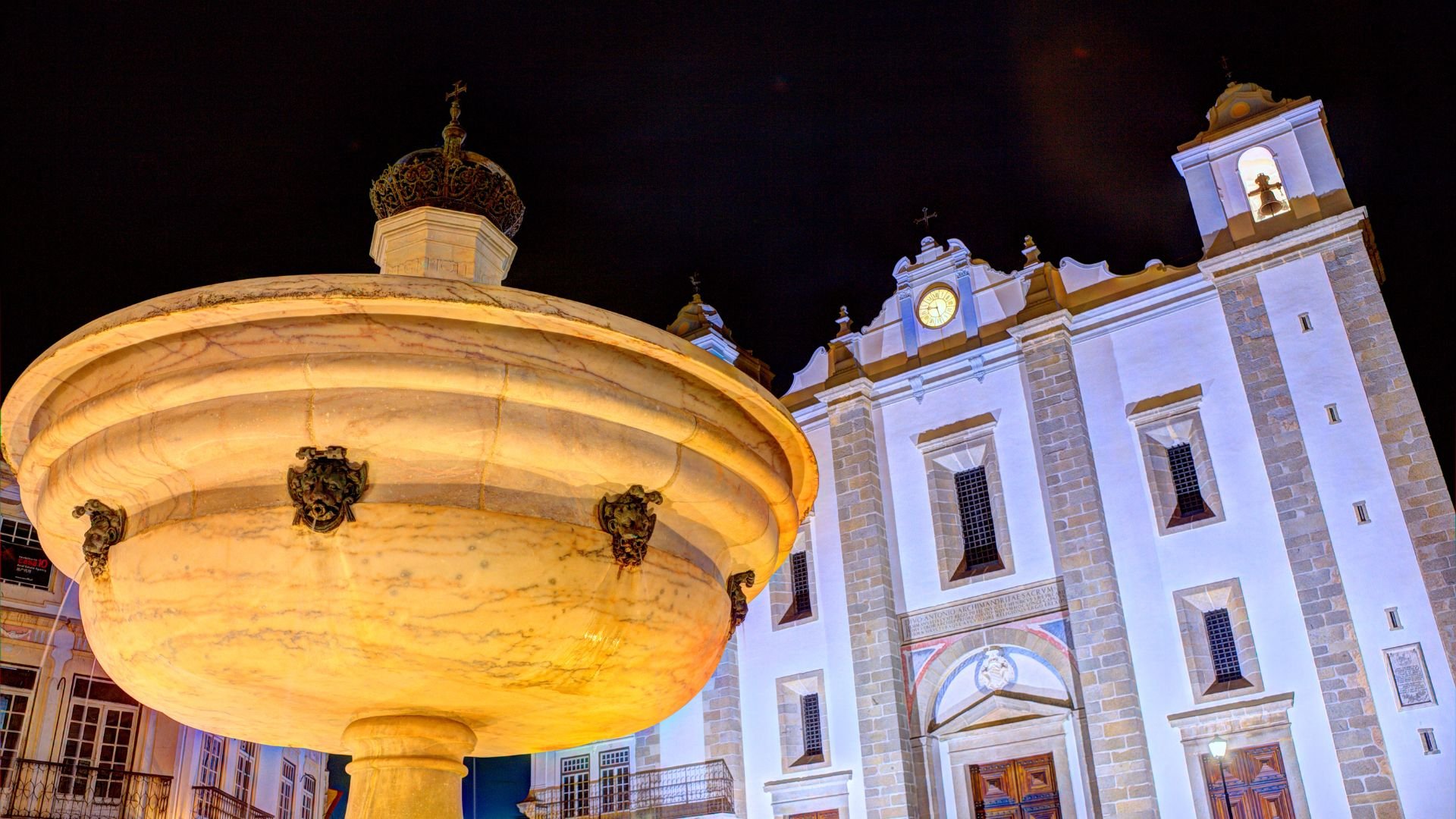 Giraldo Square in Évora
Like many Portuguese cities, Évora has embraced street art as a form of expression. You can find colorful murals, graffiti, and street art pieces adorning walls and buildings throughout the city. These urban artworks often reflect social and cultural themes and add a modern touch to Évora's historic backdrop.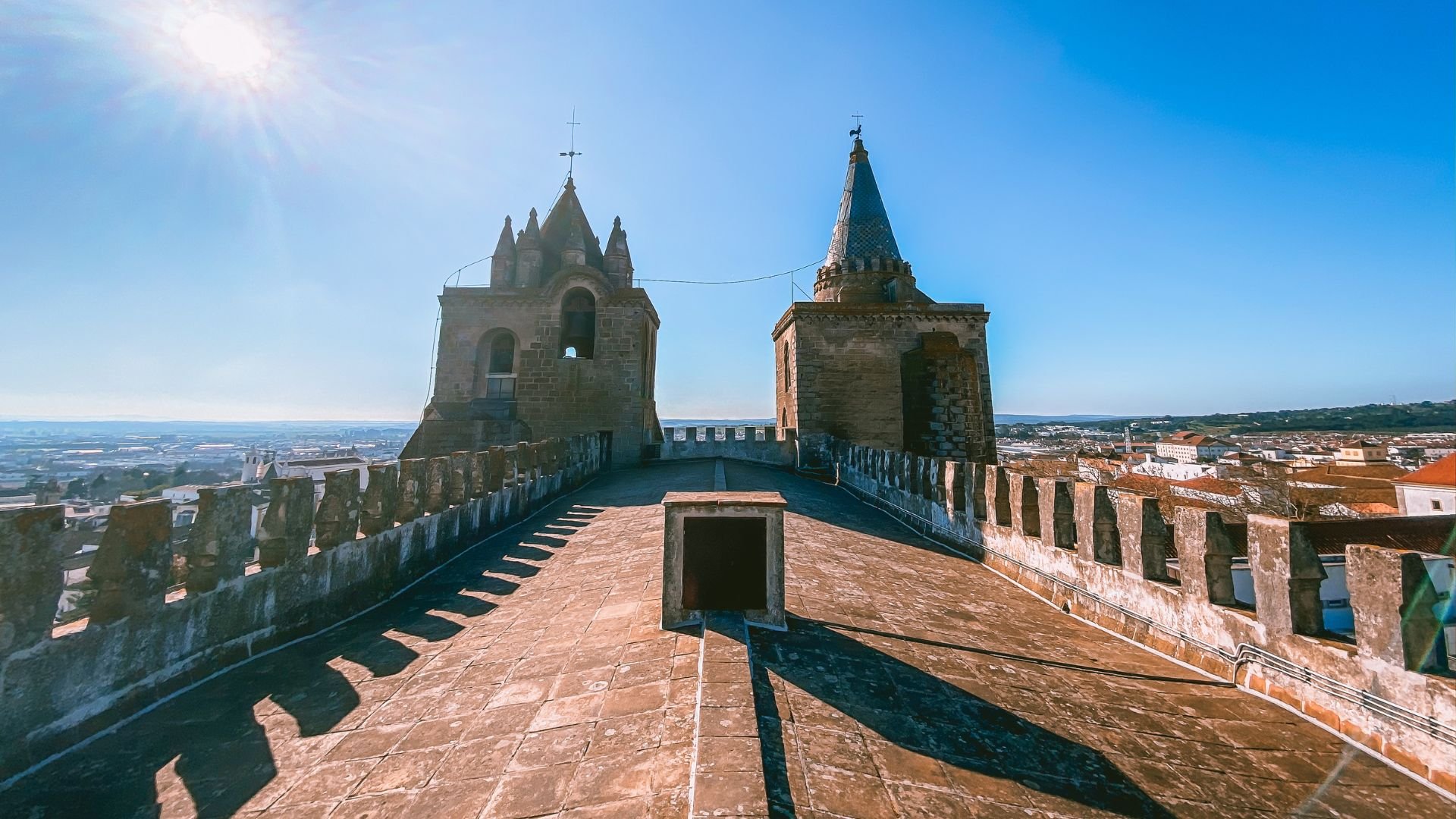 Évora's Cathedral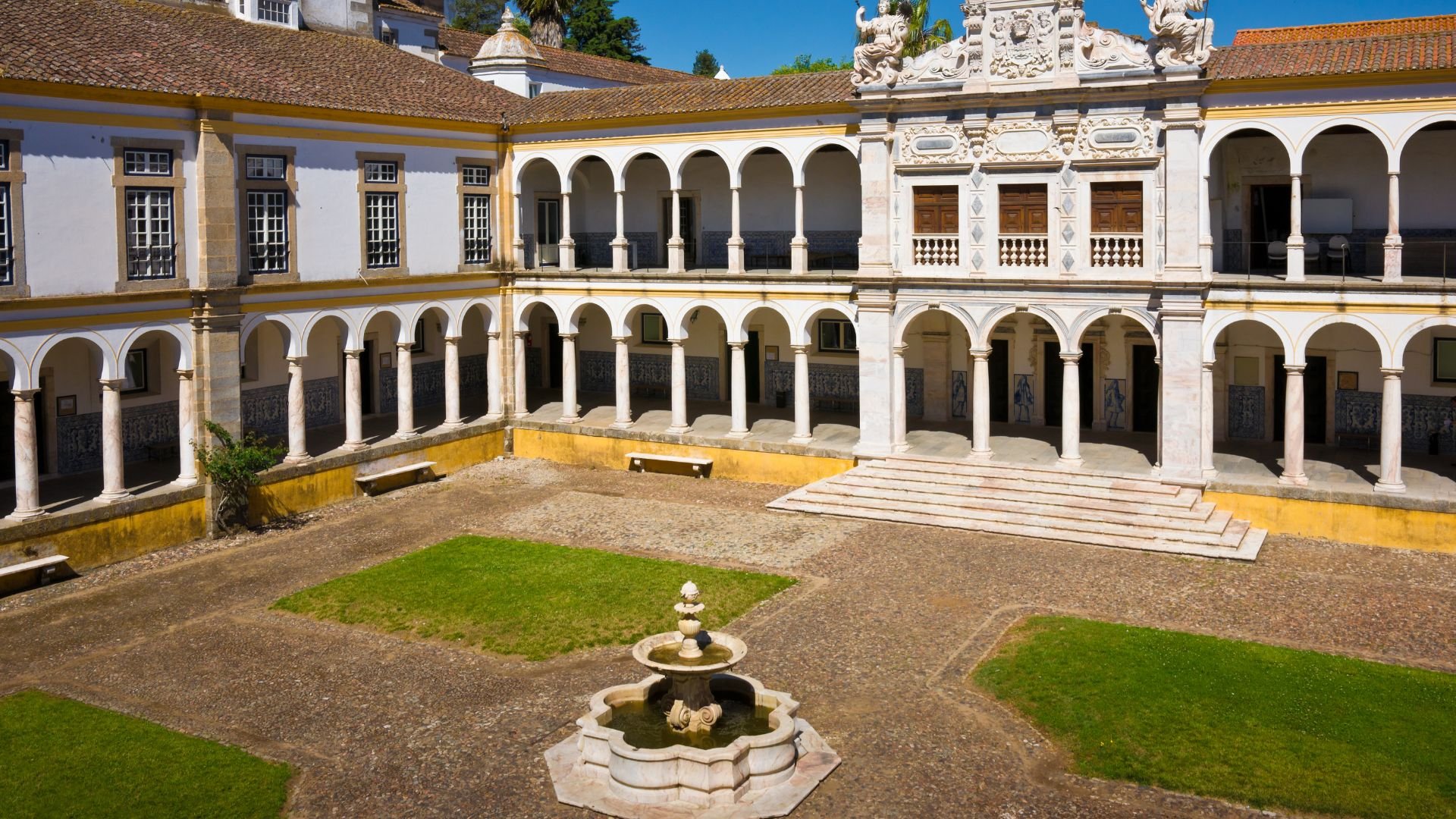 While Évora is steeped in history, it also has a growing contemporary art scene. Galleries and cultural centers, such as the Fundação Eugénio de Almeida, regularly feature exhibitions by contemporary artists, providing a platform for innovation and creativity. Évora's rich tapestry of art and culture, combined with its historical significance, makes it a captivating destination for those interested in exploring the artistic heritage of Portugal.
These art locations in Portugal offer a diverse range of experiences, from classical art to contemporary expressions. Whether you're interested in paintings, architecture, ceramics, or street art, Portugal's cultural richness has something to offer every art enthusiast.