Rural, rustic, traditional, full of style, flavors, traditions, and substance. Alentejo is one of the national wine capitals and its generous reds and unforgettable whites are something that could almost have been drawn by a renaissance painter. Today we bring you a guide to the Alentejo wine region and some wineries and estates you can't miss!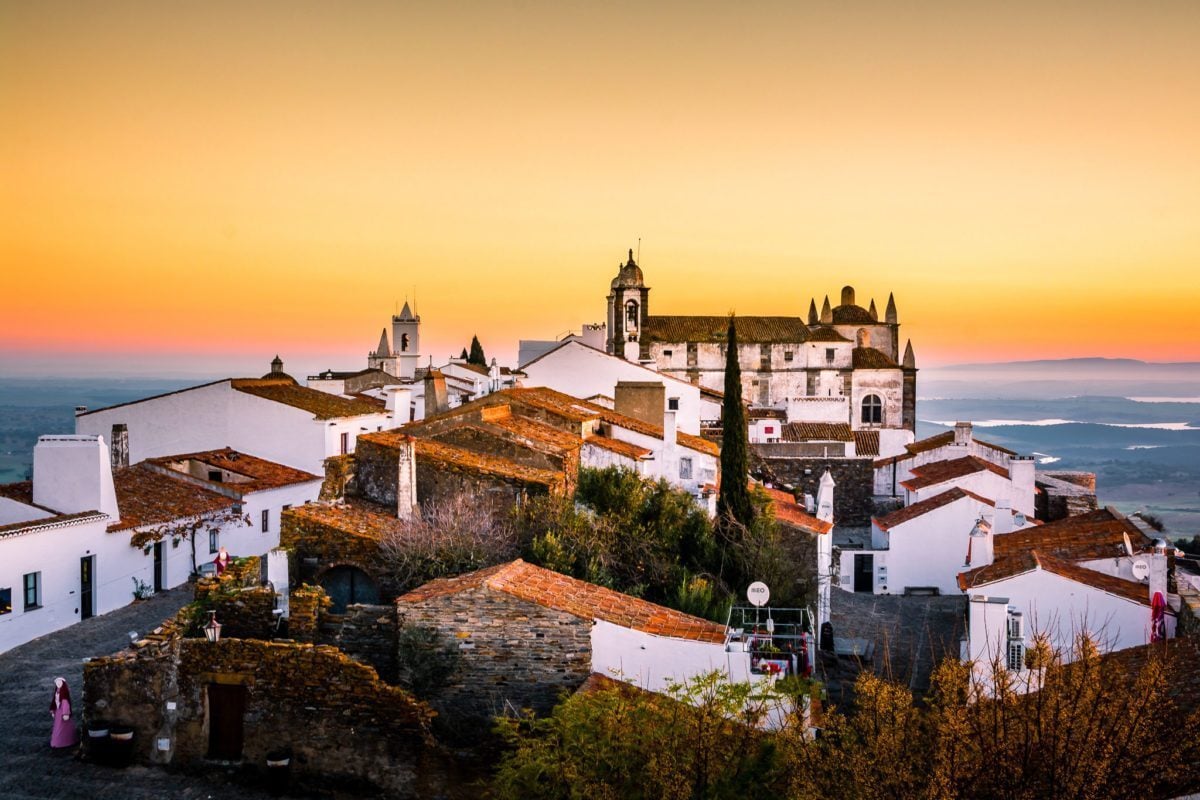 The Algarve is for many a holiday destination for its vast beaches, warm temperatures, and traditional landscapes, and the Douro, an unforgettable destination for wine lovers! Today's surprise, one of the worst-kept secrets in Portugal is the Alentejo, which combines the best of both worlds: paradise on earth, paradisiacal waters, vast sandy beaches, quality wine, tranquility, and the peace and quiet of traditional villages.
We can talk about Évora, classified as a World Heritage Site by UNESCO, with impressive Manueline architecture from the 15th century, or about Comporta and Grândola, holiday destinations for some of the most famous in Hollywood, for their quality and tranquility, a paradisiacal and luxurious place. This is all to say that the untouchable landscape of the Alentejo is a canvas.
The wines are the stars of the region and exalt the geographic and meteorological quality. The region's reputation has been forged by Adega da Cartuxa's iconic robust reds, made from the strong Trincadeira, Aragonez, Alicante Bouschet, Alfrocheiro and Castelão grapes. In the 1990s, modern pioneers such as Herdade do Esporão, João Portugal Ramos, created fruity wines with broader appeal, the best of which are elegantly sophisticated.
Adega da Cartuxa
The Cartuxa Cellar/ Fundação Eungénio de Almeida is headquartered in Évora, a World Heritage city, and 200 meters from the Cartuxa Convent that inspired its name. Thus, in white wines the Alentejo grape varieties Roupeiro, Antão Vaz, and Arinto are predominantly used. The red wines are made from Aragonez, Trincadeira and Tinta Caiada. Book now your visit to the cellar and enjoy the tasting of 5 Premium Wines, of the full range of Eugénio de Almeida Foundation accompanied by sausages, cheese, jam, and other delicacies.
Herdade Das Servas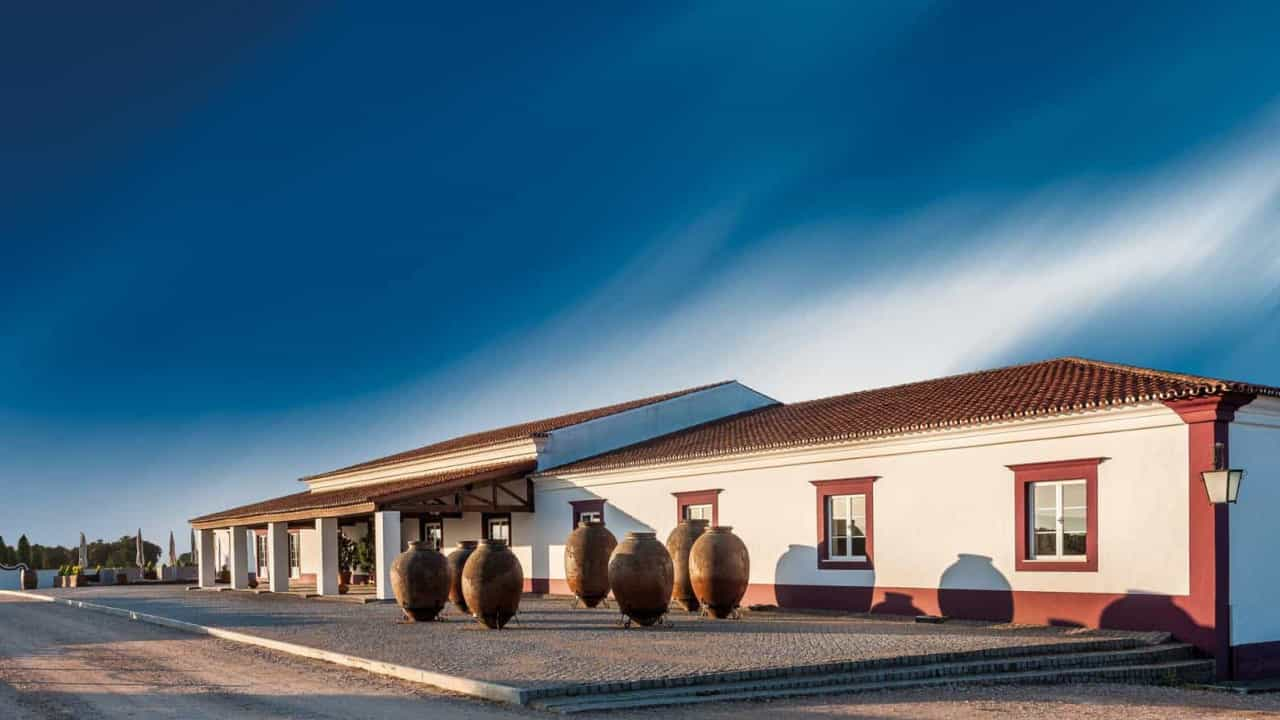 Born from a family of producers, and from a love relationship with wine, this winery is born from the pride and lessons of its ancestors. Inspired by family traditions, the project was created in 1998. It is with pride that the Serrano Mira family shares the experience and tradition in creating wines with history and the "Alentejo body and soul". Book your experience and visit the Garden Vineyard, Winery, and Cellar, with the tasting of 6 wines.
João Portugal Ramos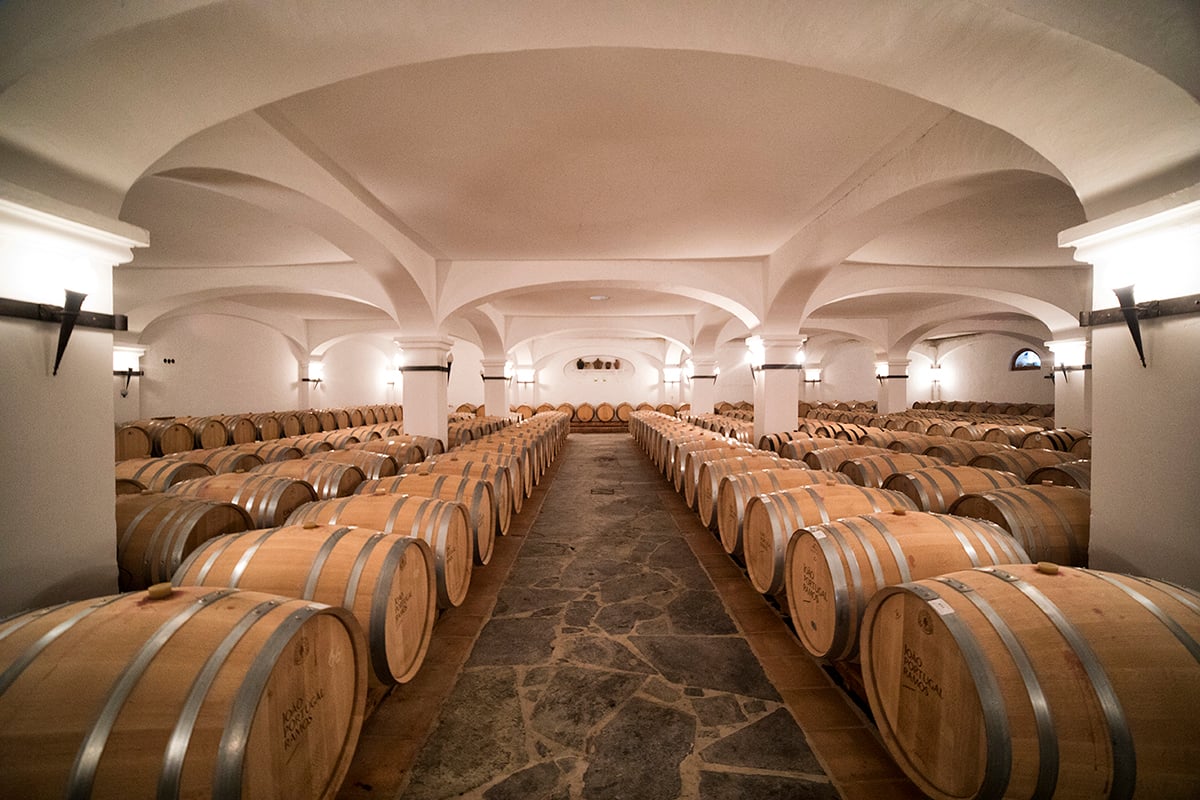 A legacy of over 25 years marks the history of João Portugal Ramos, an undeniable name when referring to Alentejo wine. There are many national and international distinctions that mark the history of this wine.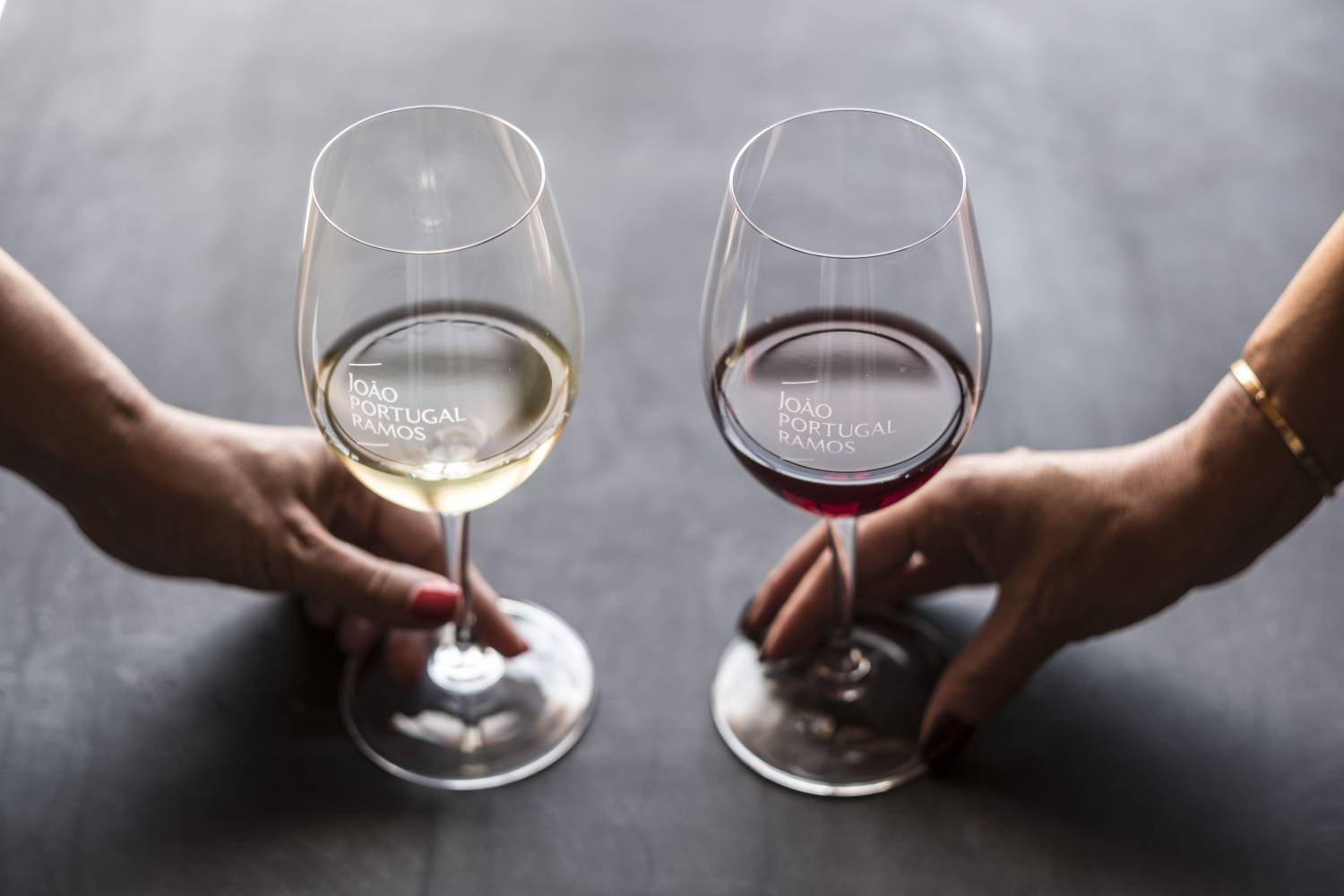 This winery has placed Estremoz on the route of great wines, welcoming travelers from all over the world. In addition to wine production, the winery is also rich in wine tourism possibilities, which you can purchase with us, such as Visit to Cellars, Wine Tasting, Alentejo Cooking Workshop, "Being a winemaker for 1 day", Participation in the Harvest grapes and traditional treading in marble presses), Walking circuit through the vineyard, Wine courses, Teambuilding, and Business Events.
Herdade da Malhadinha Nova, Country House & Spa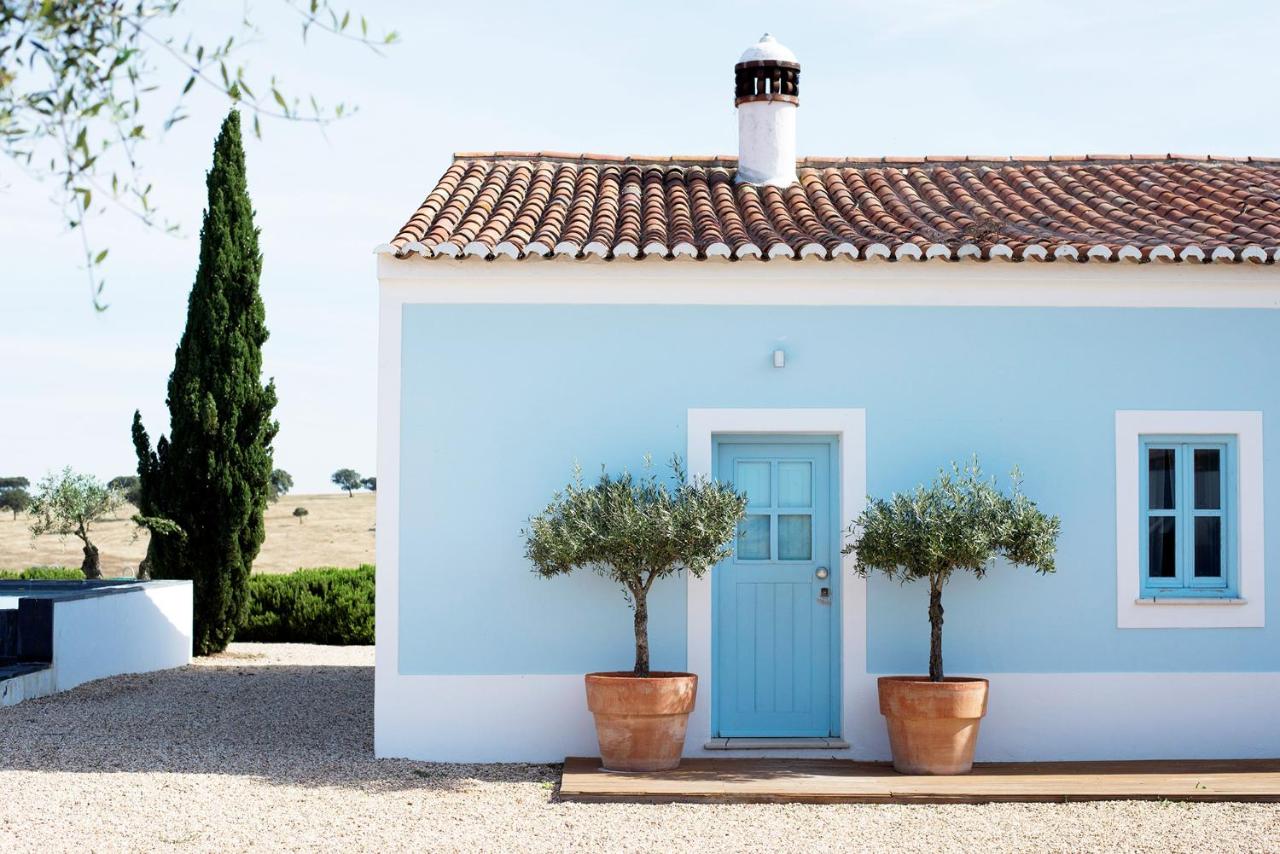 The idea of the traditional family was born, honoring the past and taking care of the present, as extensions of the very concept of family. Herdade da Malhadinha Nova was a dream that grew and currently counts on the production of honey, olive oil, Portuguese horses, agriculture, and cattle raising.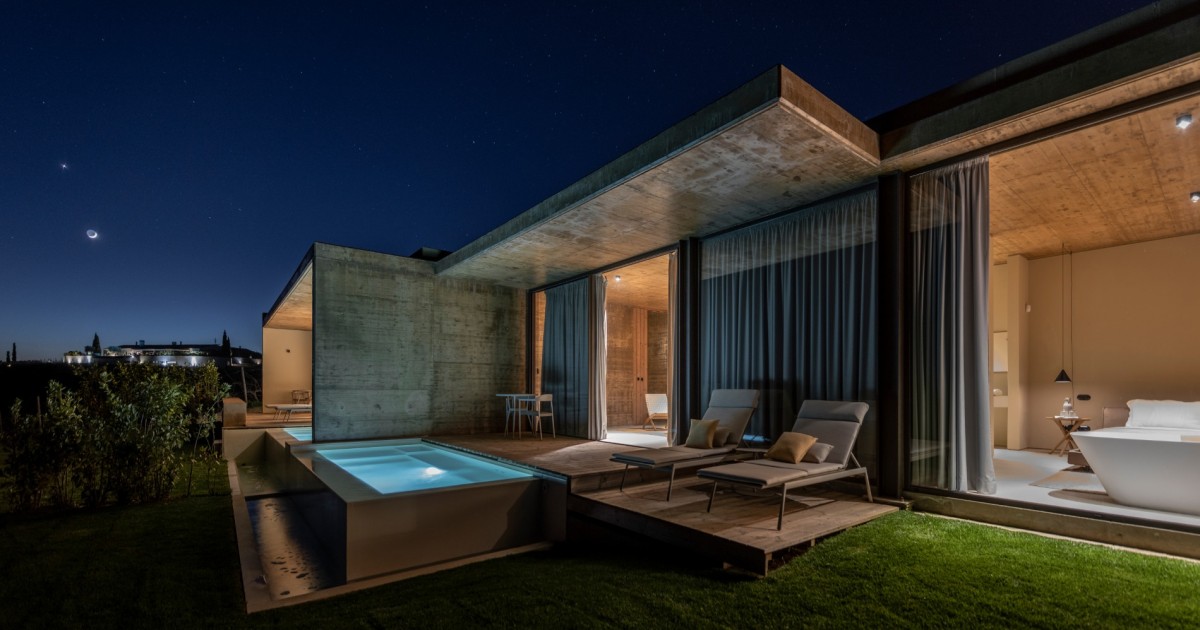 Sustainability, eco-friendly, sustainable luxury are some of the main trends in tourism at the moment. Herdade da Malhadinha Nova, located in the heart of Alentejo, in the city of Beja, celebrates two decades of work in tourism and is increasingly aware of sustainable options.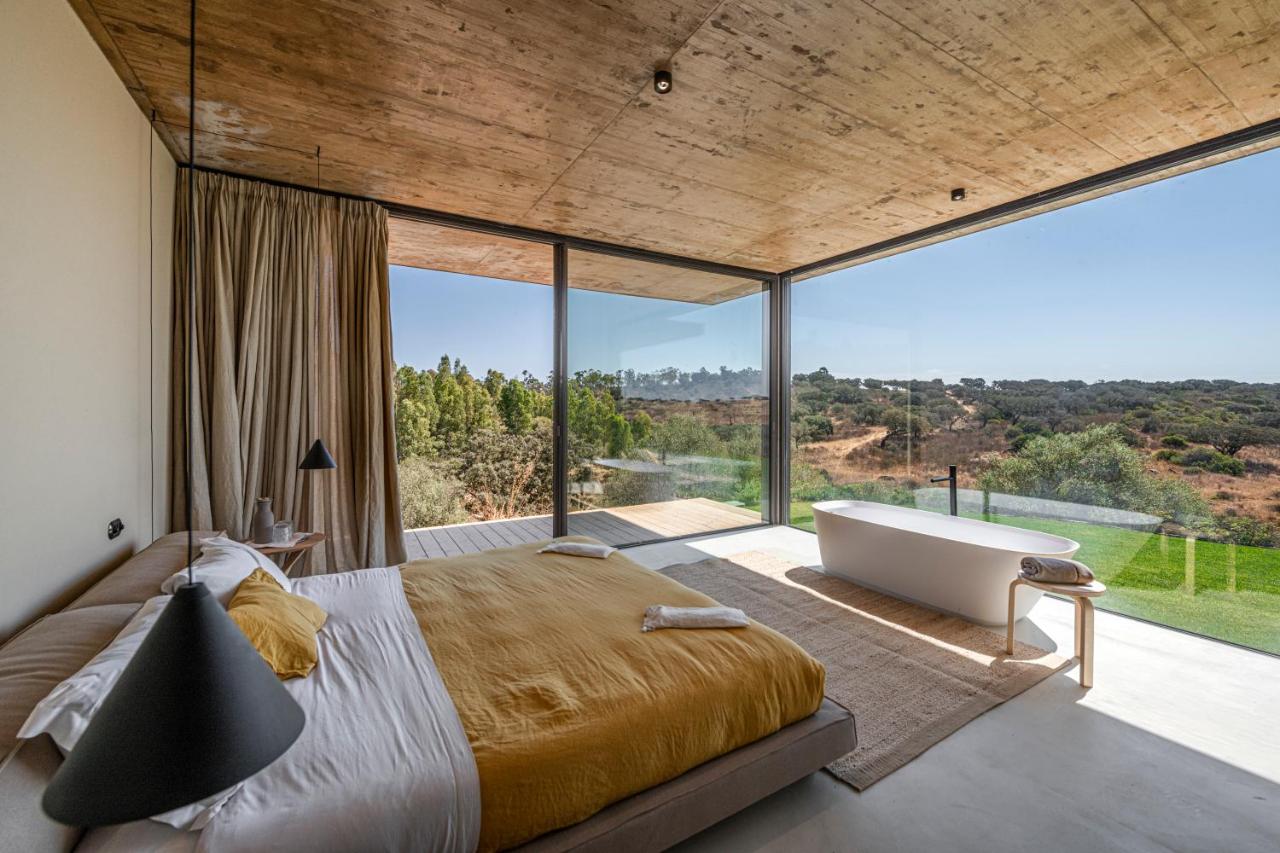 With six Accommodations, the hotel is the synonym of diversity, blending selected pieces of exclusive and curated interior design (a chandelier designed for Moooi by the famous product designer Marcel Wanders) with a century-old grand piano. And has Michelin star Joachim Koerper as the consultant chef, what more can we ask for?
L'And Vineyards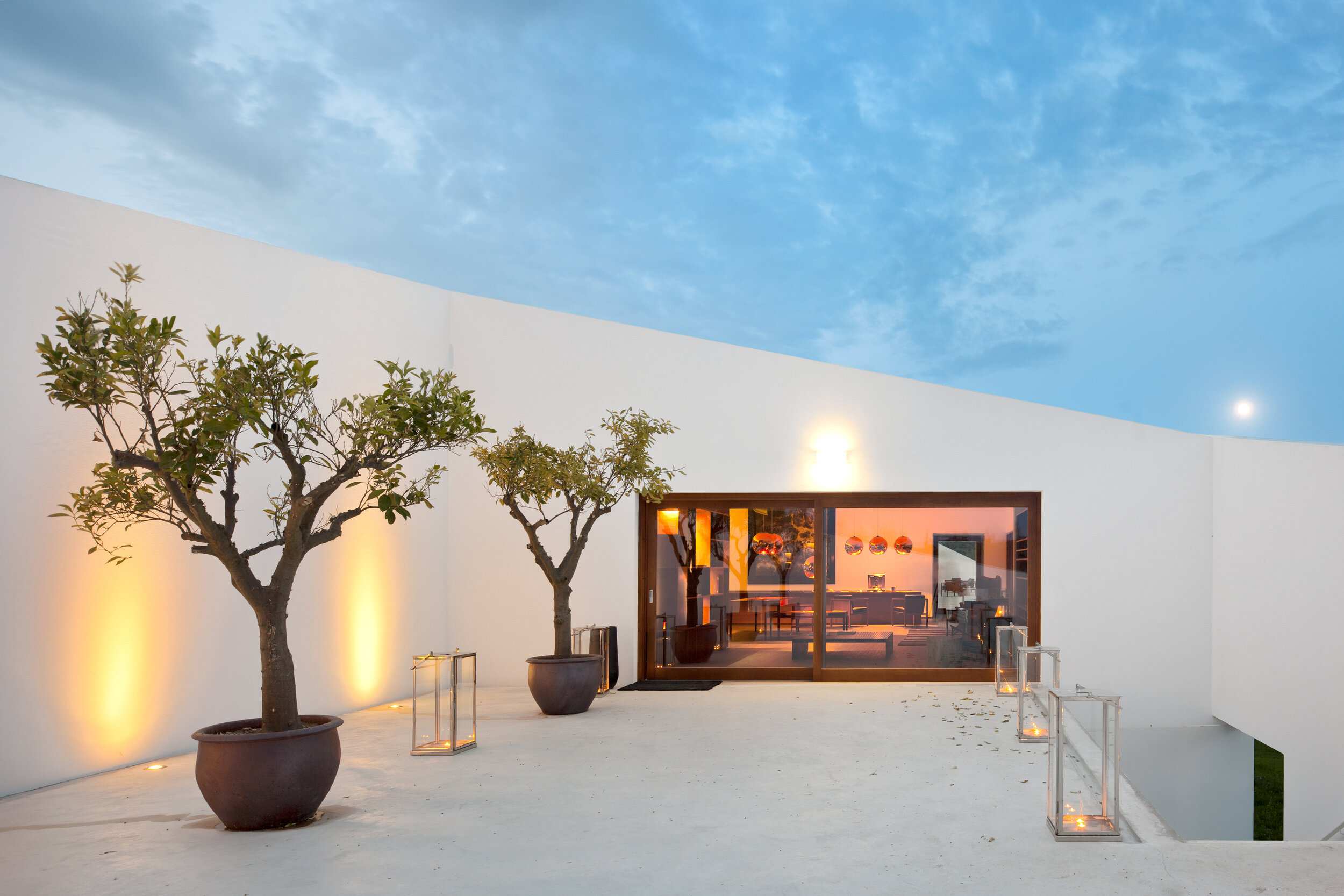 L'AND Vineyards, situated in the heart of the Alentejo has a unique landscape. More than a hotel, it promises to be an exclusive, luxurious, and curated retreat, combining modern architecture with nature.
Adega São Lourenço do Barrocal, Adventure And Sport
HORSE RIDING - SÃO LOURENÇO DO BARROCAL ESTATE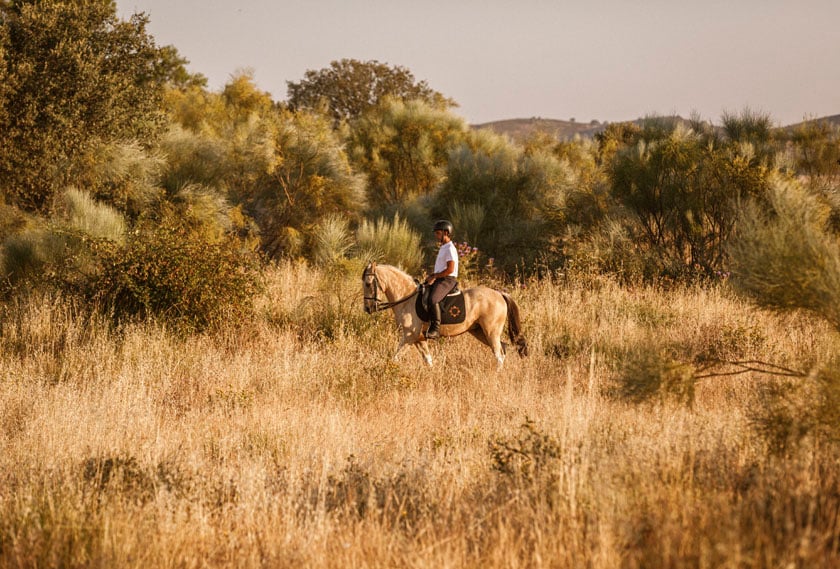 Get to know some of the locations of the greater natural and rural beauty of São Lourenço do Barrocal estate, horseback riding its trails, to find ancient olive groves and the unique 'barrocais' landscape.
Adega José de Sousa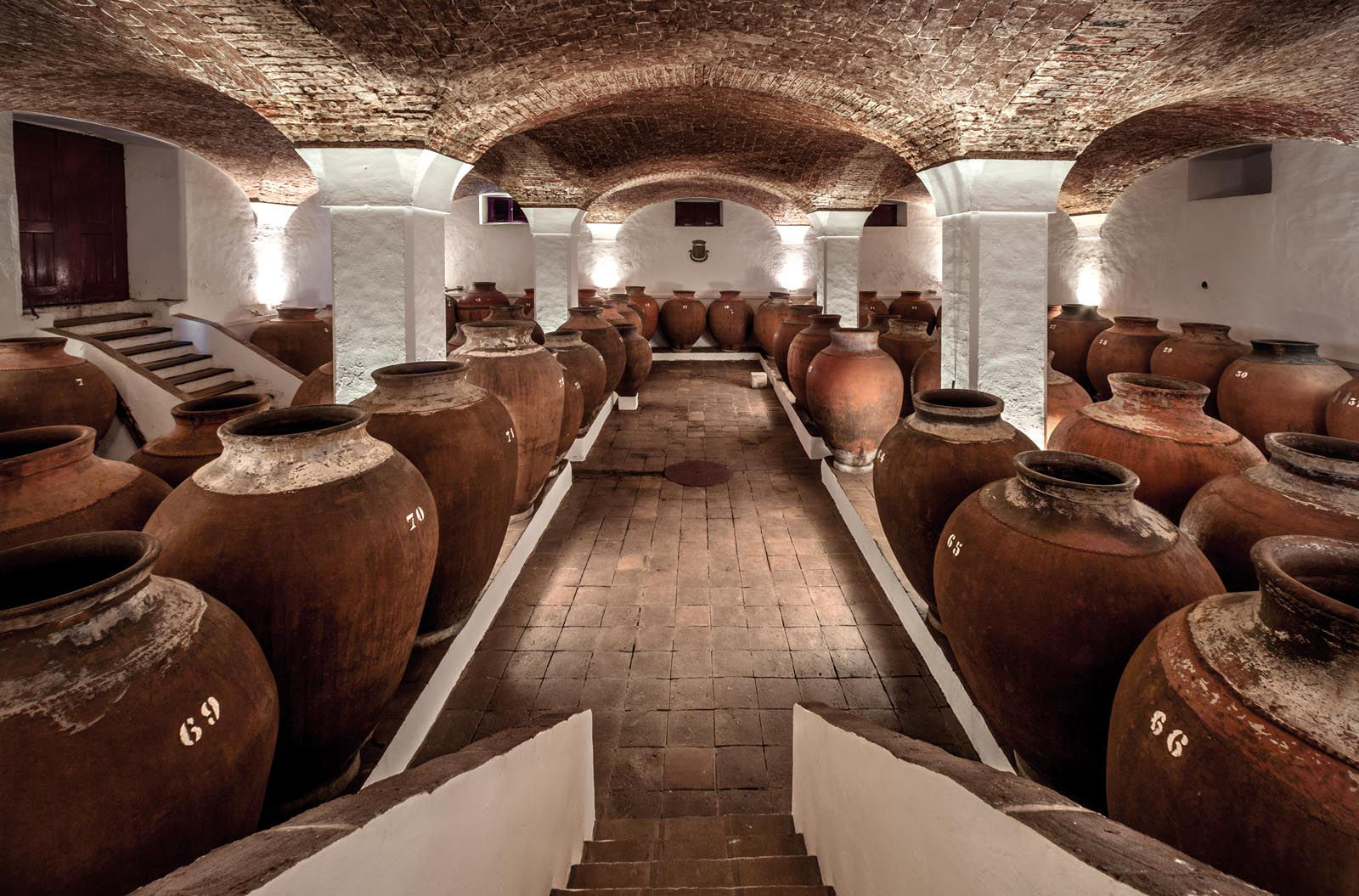 The winery José de Sousa Rosado Fernandes exist since 1878 and was acquired by José Maria da Fonseca in 1986, in order to fulfill the long-held dream of producing wine in the Alentejo, a Portuguese region loaded with prestige and history. Keeping alive a tradition started by the Romans over 2000 years ago, the José de Sousa winery is equipped with 114 clay amphorae, a very rare ancestral fermentation method.
6-Day Premium Tour in Alentejo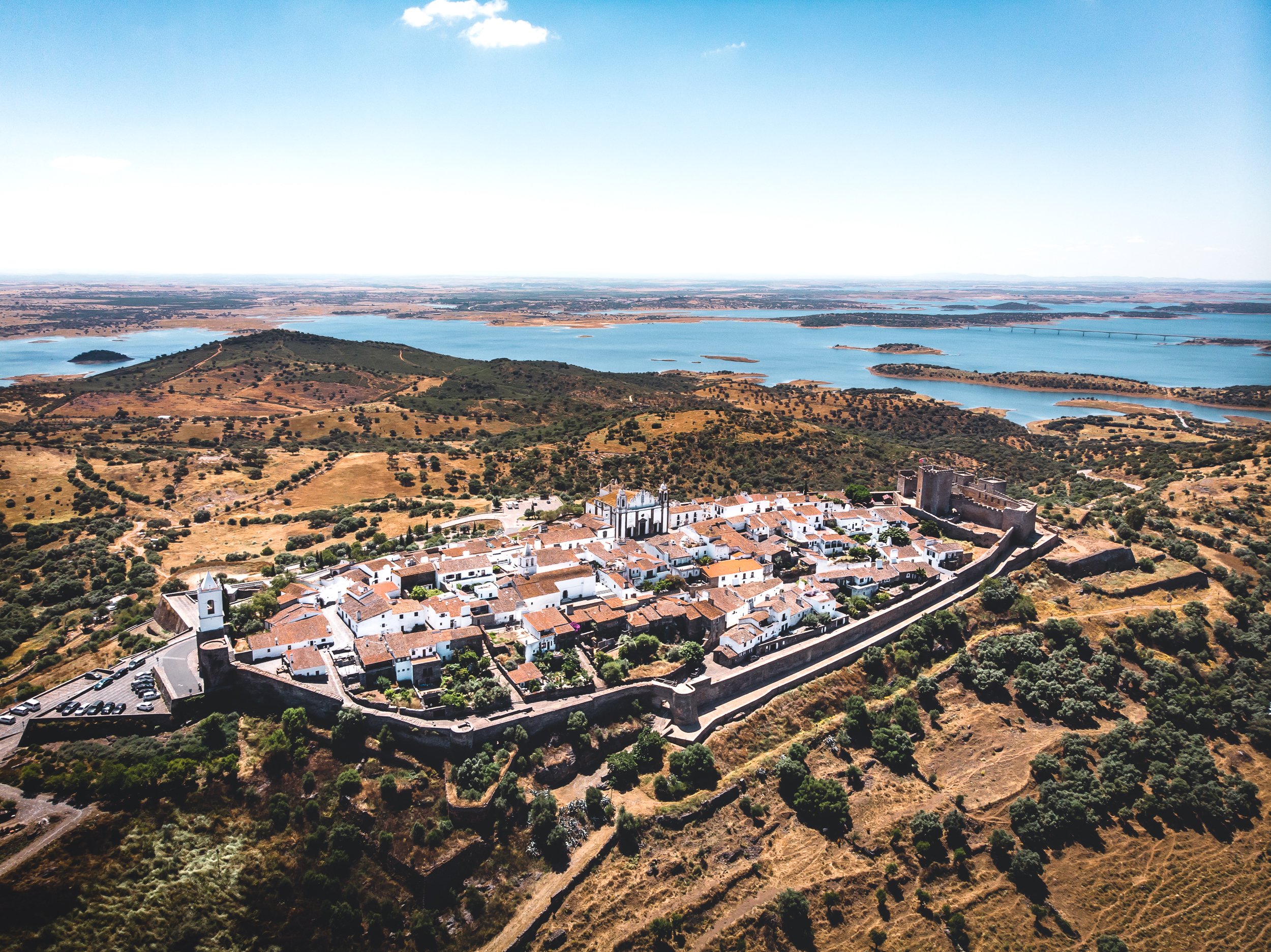 A fantastic and unforgettable experience designed for the true fan of wine and relaxation and tranquility. This itinerary was designed exclusively for wine lovers looking for quality, excellent wines, and 5-star accommodation. Here you will be able to count on quality gastronomy, surrounded by a dreamlike, magnificent, and relaxing landscape. Alentejo is all about scenic plains, endless horizons, and its great wine and gastronomic culture.
8-Day Tour in Alentejo a Wine, Food and Cultural Tour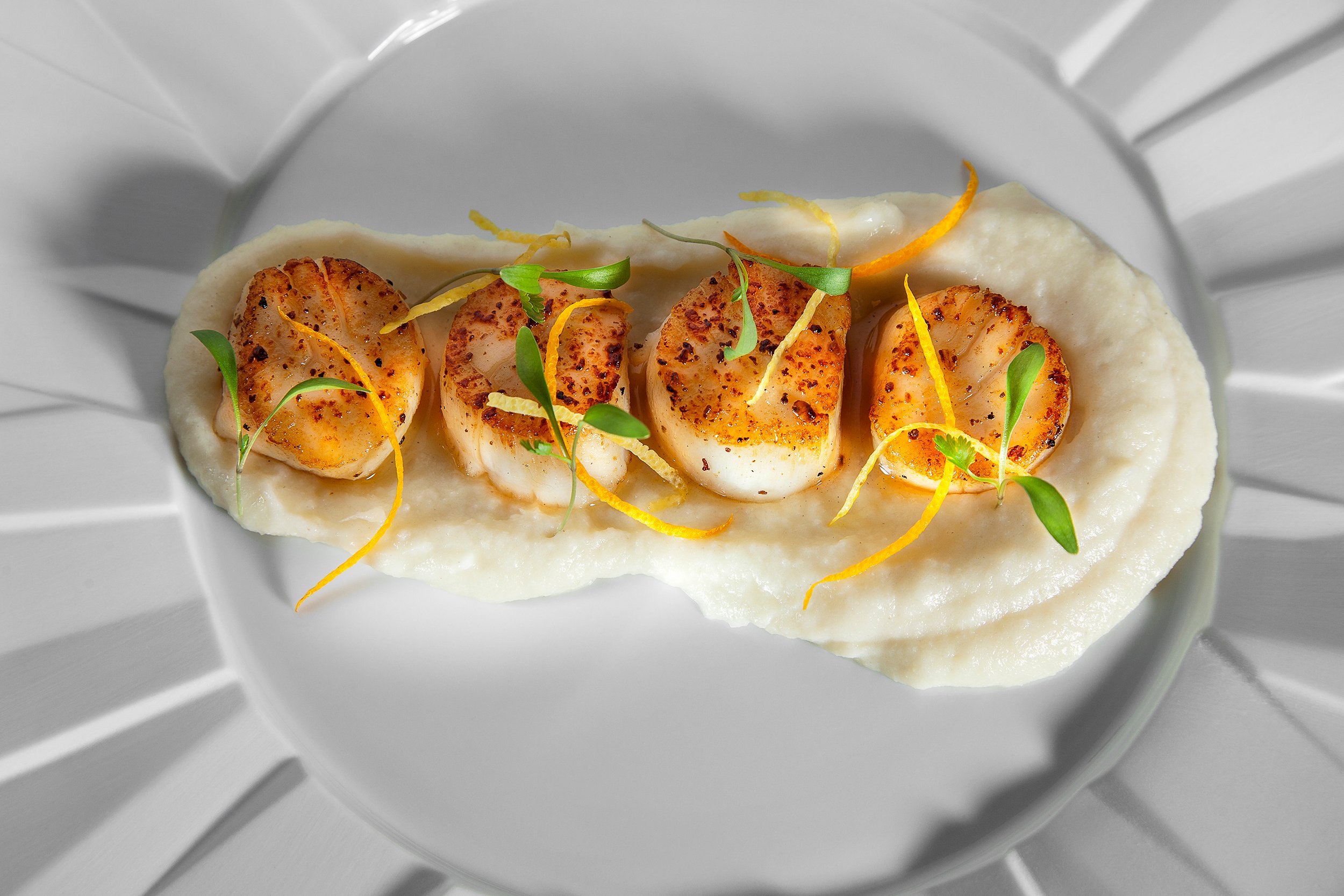 Degust'AR Restaurant
Designed with a focus on the cuisine and wines of the Alentejo region, considered by many to be "the best wine region in the world to visit", according to the publication USA Today This itinerary was designed thinking of those who want to become connoisseurs of wine, gastronomy, and all the singularities of the Alentejo region. In a hot and dry environment of terracotta plains, on an 8-day tour, you will meet some of the best wine producers in Portugal, stroll through unique landscapes and get to know its people and traditions.