This petite country that nowadays is a destination that is getting more and more trendy, has been proving to be an extraordinary place, with extraordinary features that go beyond fado, excellent wine and food, beaches and good weather and all the unique characteristics usually it is known for!
For instances, recently we have been discovering that Portugal was the source of inspiration for many artists and creatives, especially writers! J.K.Rowling has let Porto inspire her to create Harry Potter and all the incredible details in Hogwarts iimaginary. Yann Martel's 'Life of Pi' Author, New Novel takes place in Portugal and was based partly in the research experiences he got to experience in Lisbon and Trás-os-montes. And a few days ago we were unfortunately remembered by Umberto Eco's death that Portugal will also forever live through the work of this internationally renowned italian writer and philosopher!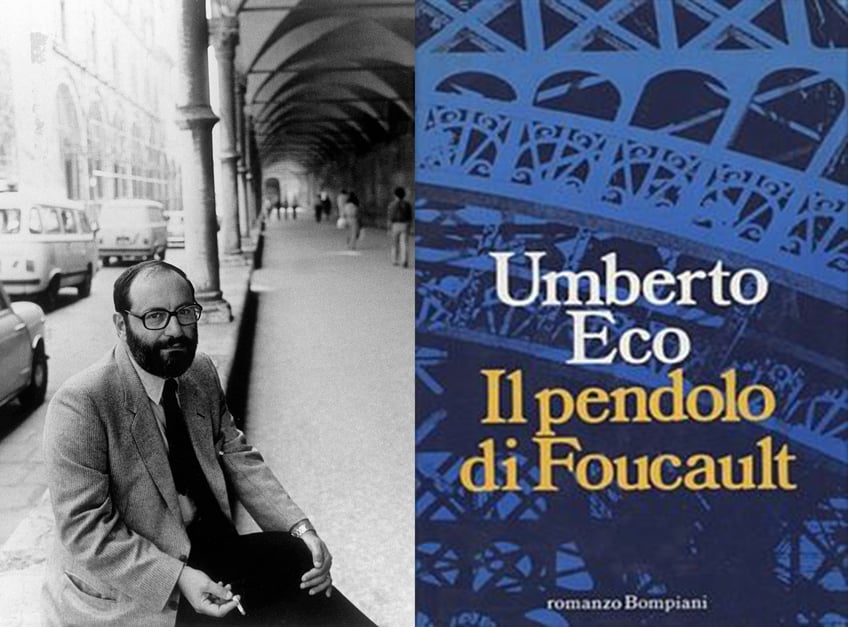 "I left Portugal and Tomar with the mind on fire," said Umberto Eco through one of the Foucault's Pendulum's characters, the novel that we wrote inspired by this portuguese city's and its historic landmarks, first published in 1988. The Convent of Christ was the reason for the author's first visit to Tomar in 1984 a year after it was declared by UNESCO world heritage Site, along with the Castle of the Knights Templar.
Former headquartes of the Order of the Knights Templar, Tomar is a city of great charm for its artistic and cultural value, mostly known for the Convent of Christ, one of the great works of the Portuguese Renaissance.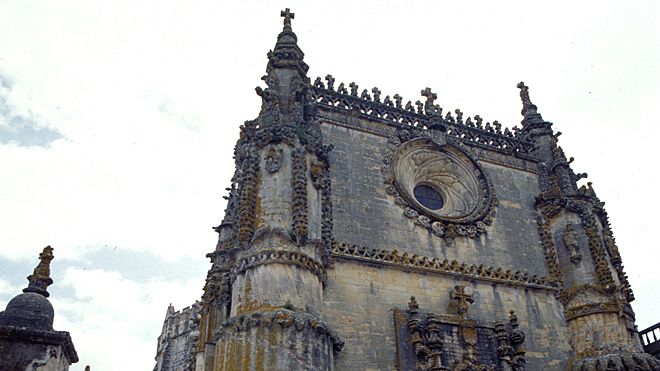 Apparently, Eco's research visit at the time, worked. "If I could imagine a Templar castle, it was like the one i found in Tomar," he wrote eventually. His journey in Portugal inspired several pages and descriptions of one of his best known novels and marked Tomar as "l'ombelico del mondo", Italian expression for places whose beauty and centrality are equivalent to the former capital of the Roman Empire and literally means the world's belly button.
Andreia Galvão, director of the Convent of Christ these days recalled on facebook. "Eco was several times in Portugal and particularly liked the city of Tomar, which he visited whenever he could. He also said, through one of his characters in the novel, that he was moved when he enter the Charola, the octogonal Templar chapel built in the 12th century, like the castle, which was at the time the Kingdom's most up-to-date and advanced military set-up, inspired by the fortifications of the Holy Land. It was converted into a Chancel during the restoration works ordered by King Manuel I in the 16th century, when the complex gained the architectural splendor that was kept intact to this day.
Luis Graça, the former director of the Convent who guided him "on a rainy Sunday," on a visit to the monument, remembers that besides visiting the usual spaces included in the monument tours, he also showed him "the spaces that were not the visited in regular tours, like the cellar. He was very interested in checking everything. He had a particular interest for the decoration details in all chapiters, the metaphoric elements in the decoration details". Umberto Eco clearly draw inspiration from the historic magnitude present in every corner of the monument.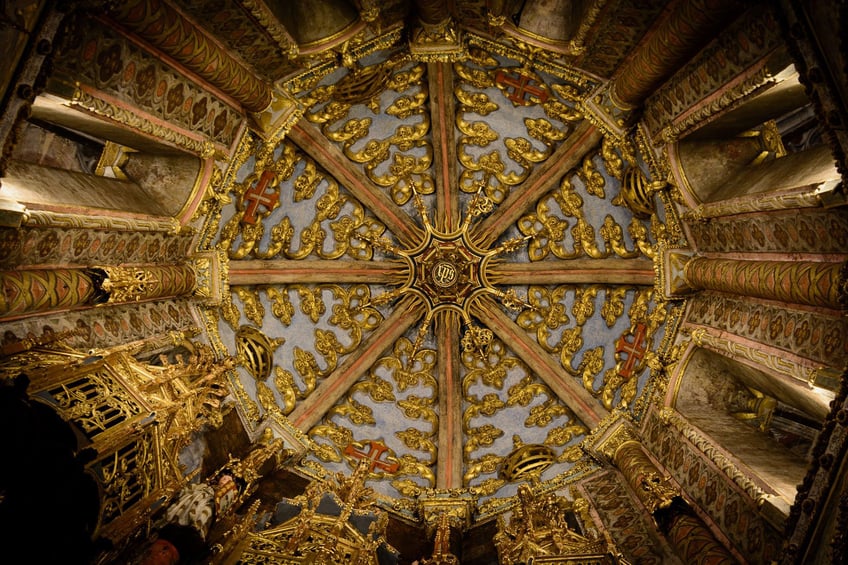 People in Tomar also remind he sat in the centenary Cafe Paraíso writing quietly for hours, probably lost in the Paradise of his imaginary. He visited Portugal many other times, and he stayed in other cities such as Lisbon, but Tomar was by far his favorite destination!
After the writer's death on 19th February, at age 84, the city of Tomar released a statement in which his death is deeply lamented "as if he was one of its citizens." Largely because "he carried the city name to millions of readers around the world".
Perhaps, the Convent of Christ and Tomar could have gained renewed attention from more and new visitors. Or maybe not. Because as Umberto Eco used to say: "the world is full of fantastic books that no one reads!"
Eco, and other incredibly talented authors saw a lot more in Portugal than just good wine, food and Fado and let its unique essence inspire them to create extraordinary novels that will stay forever in the history of literature and even movies!
For ages, Portugal has been one of that "fantastic books that no one reads", kept as a precious little secret by those who discovered it, and stayed eternally drawn to its captivating charm…
Fortunately things are finally changing and everyone is talking about the country and its trendy cities, where history and heritage live side by side with an innovation fever and a non-stop creative revolution that is always transforming for the better spaces and places, people and the way they live!
If you didn't already peeked it, you really should not miss the chance to open this magnificent book called Portugal, with never ending chapters and unexpected revelations, stories and adventures that will make you fall in love and always keep coming back for more!