Limiting the selection of idyllic locations for romantic getaways in Portugal was a difficult task: There are so many options! Whether you're a couple that finds romance in relaxation or in adventure, there's always going to be that place that sparks the flame and sets the mood. To simplify, we've highlighted places in all regions of the country. Discover your personal paradise from our hit-list of spots that will have you lovestruck at first sight–whether you're looking to propose, honeymoon, or simply getaway.
Douro Valley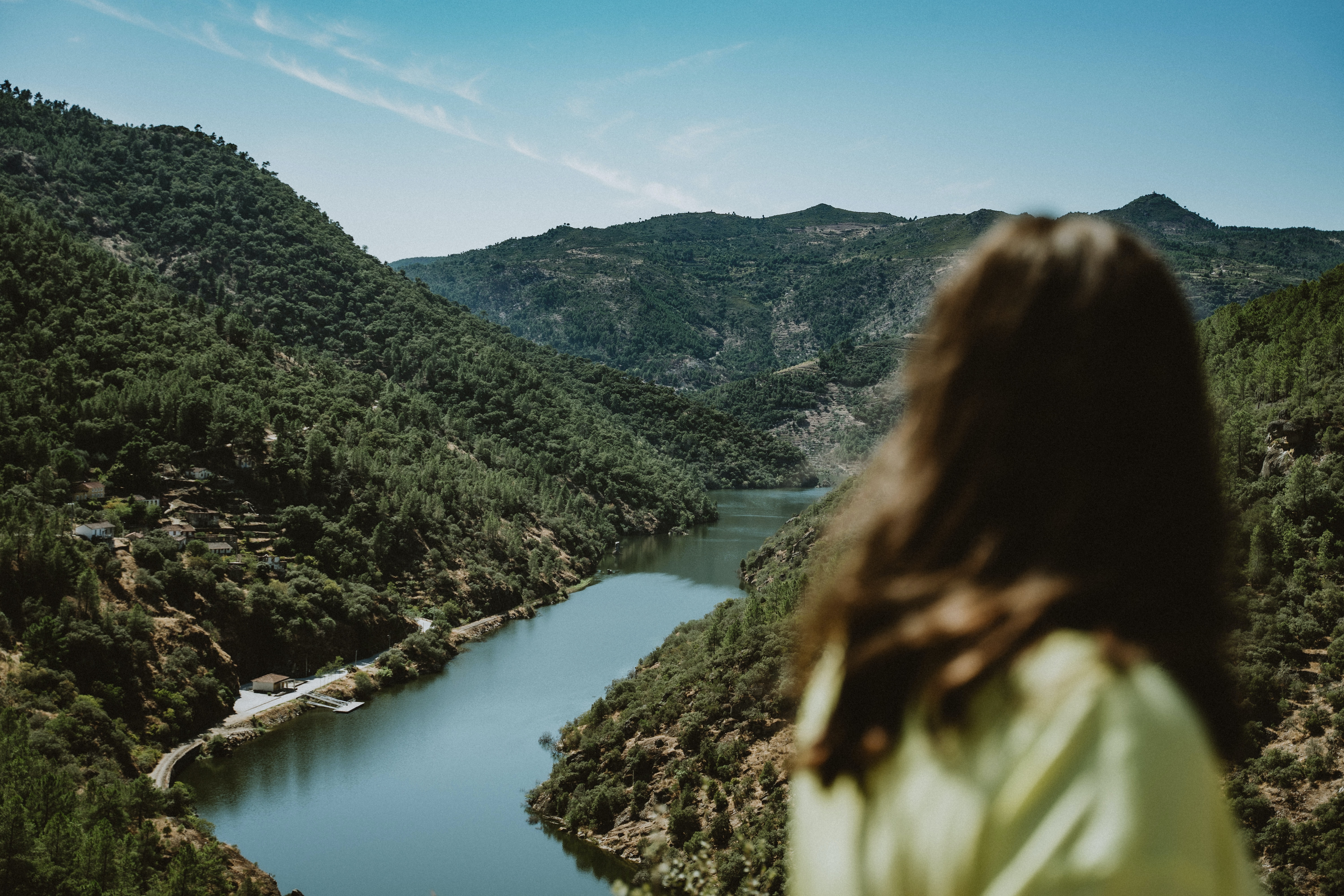 The magnificent Douro Valley wine region is a perfect setting for romance, especially when you stay on a delightful wine estate, where you can stroll through the vineyards together or settle in for a gourmet picnic.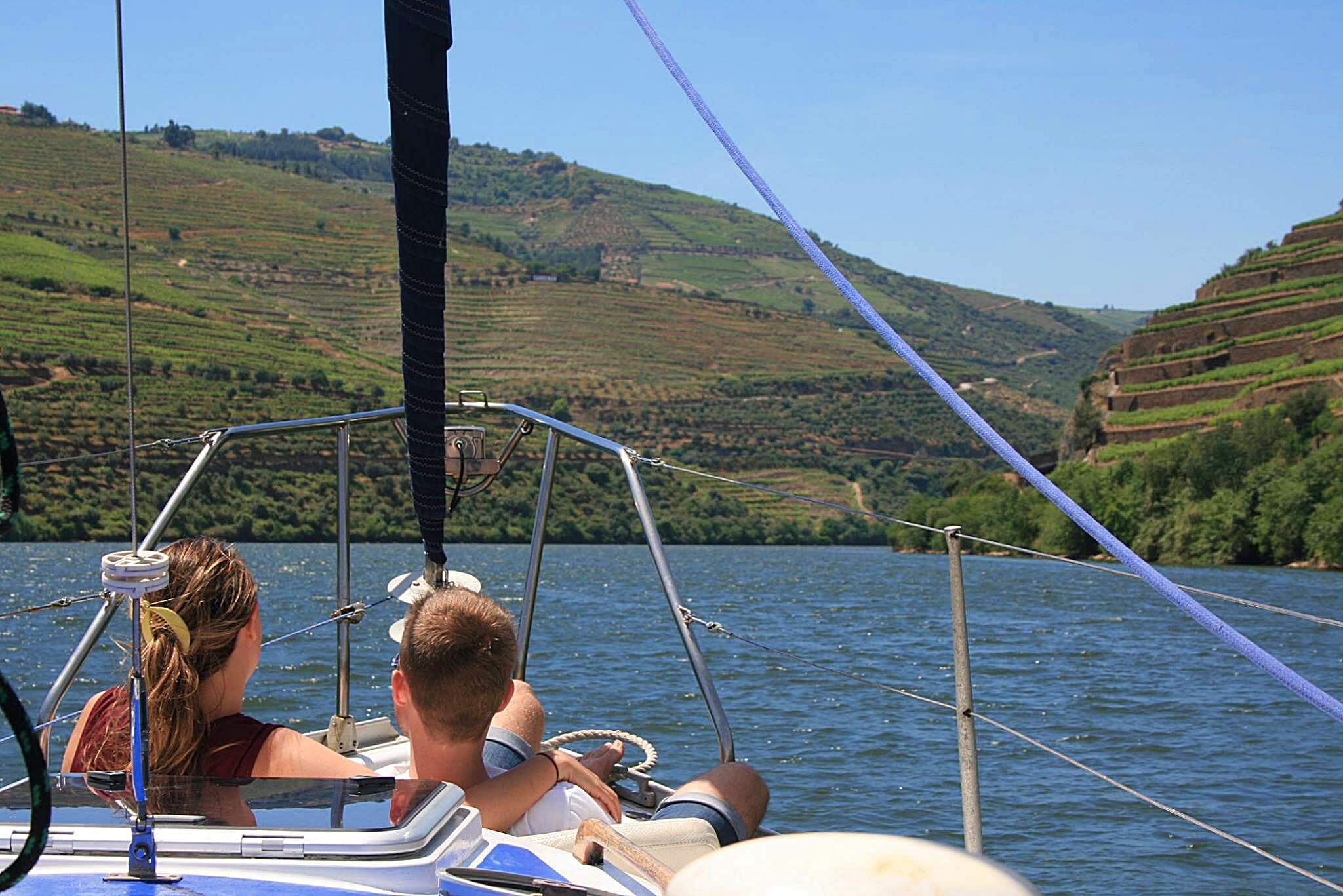 Here you can enjoy a private wine tasting, and enhance the intimate atmosphere with a private sunset boat ride along the Douro River, followed by a gourmet meal on board just for the two of you.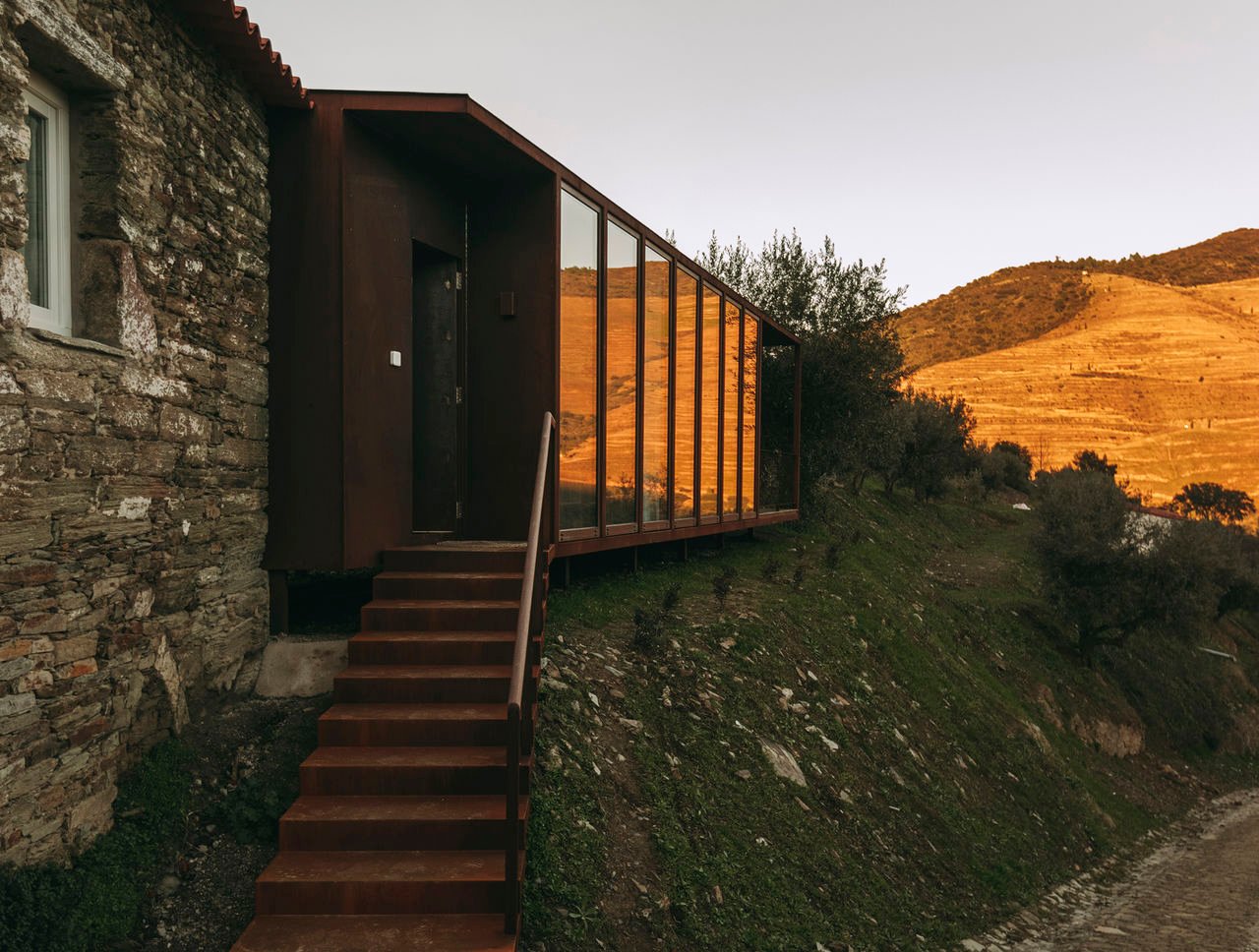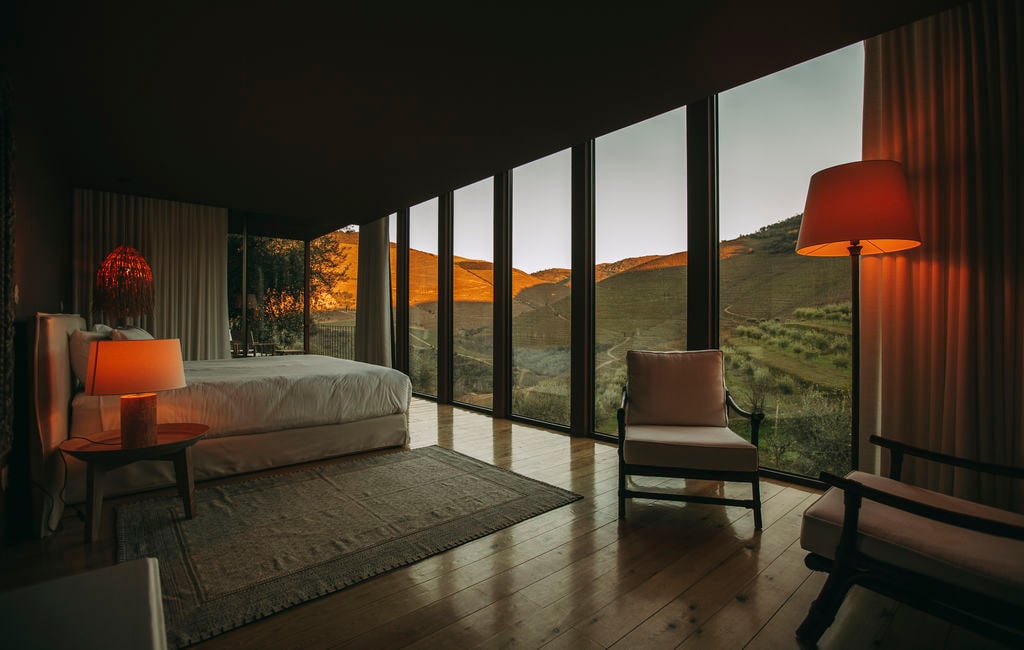 Stay at Quinta de Ventozelo, in Casa Romântica. Located in one of Quinta's inner valleys, with a unique view of the olive grove, there is a charming wooden, stone, and steel house that invites you to rest and admire the landscape. This Romantic House is located in a former rural shelter, on a cozy hillside where guests can enjoy the view in a relaxed and carefree way.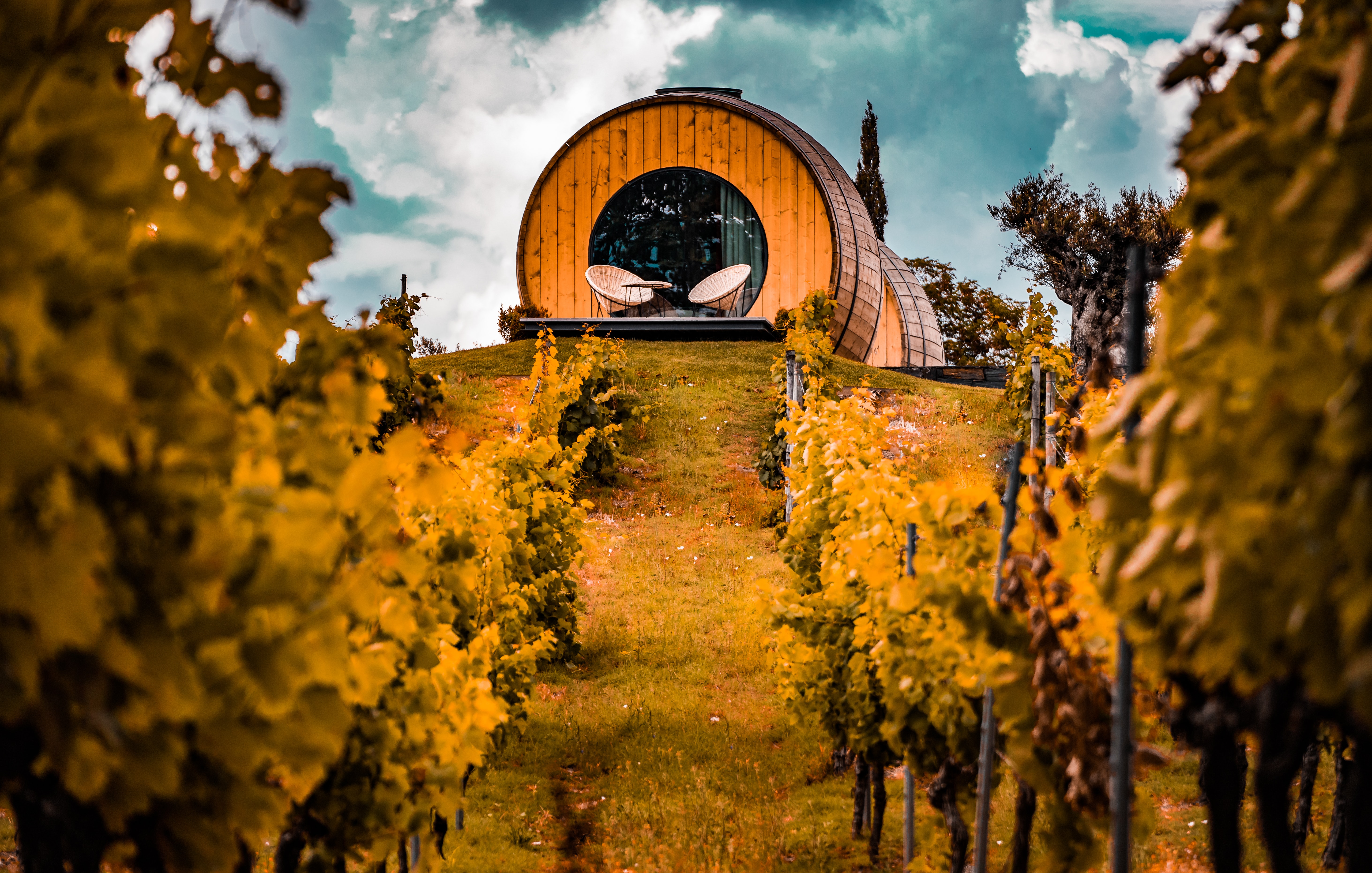 If you prefer a more reserved experience, enjoy a stay at the Quinta da Pacheca wine hotel, and sleep in a barrel.
Porto
Skip the sparkling wine and opt for a sweet. In Porto, Port wine is ubiquitous and one of the best places for a romantic experience is Taylor's Port Wine Lodge. Over 300 years old, it is one of the most historic cellars. Tours, as well as tastings, are offered.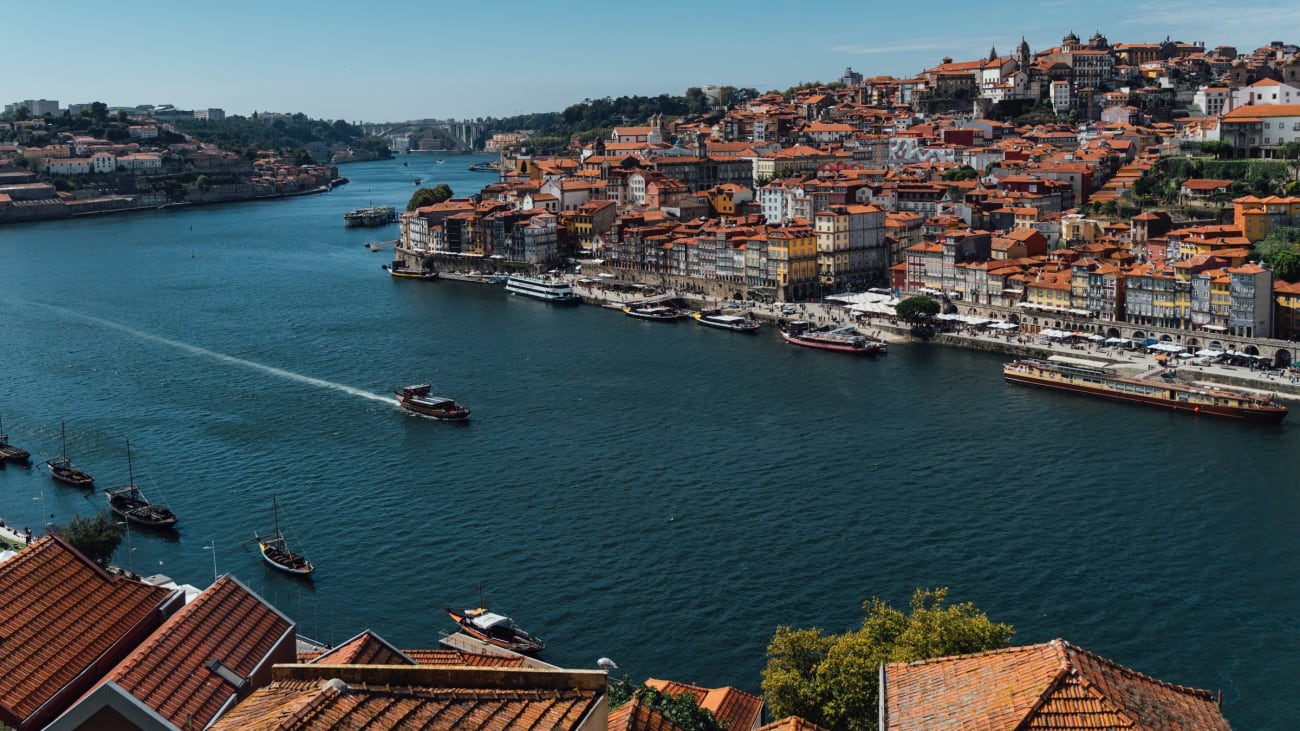 For us, one of the best ends of the day is the sunset aboard a boat. Check your experience here and enjoy a meal onboard, with an iconic view.
Miramar Beach, Gaia
Is there anything more romantic than a walk on the beach, hand in hand, with someone special? Many Portuguese cities are coastal and Porto's seafront is as magical as any other (maybe more).
Peneda Gerês National Park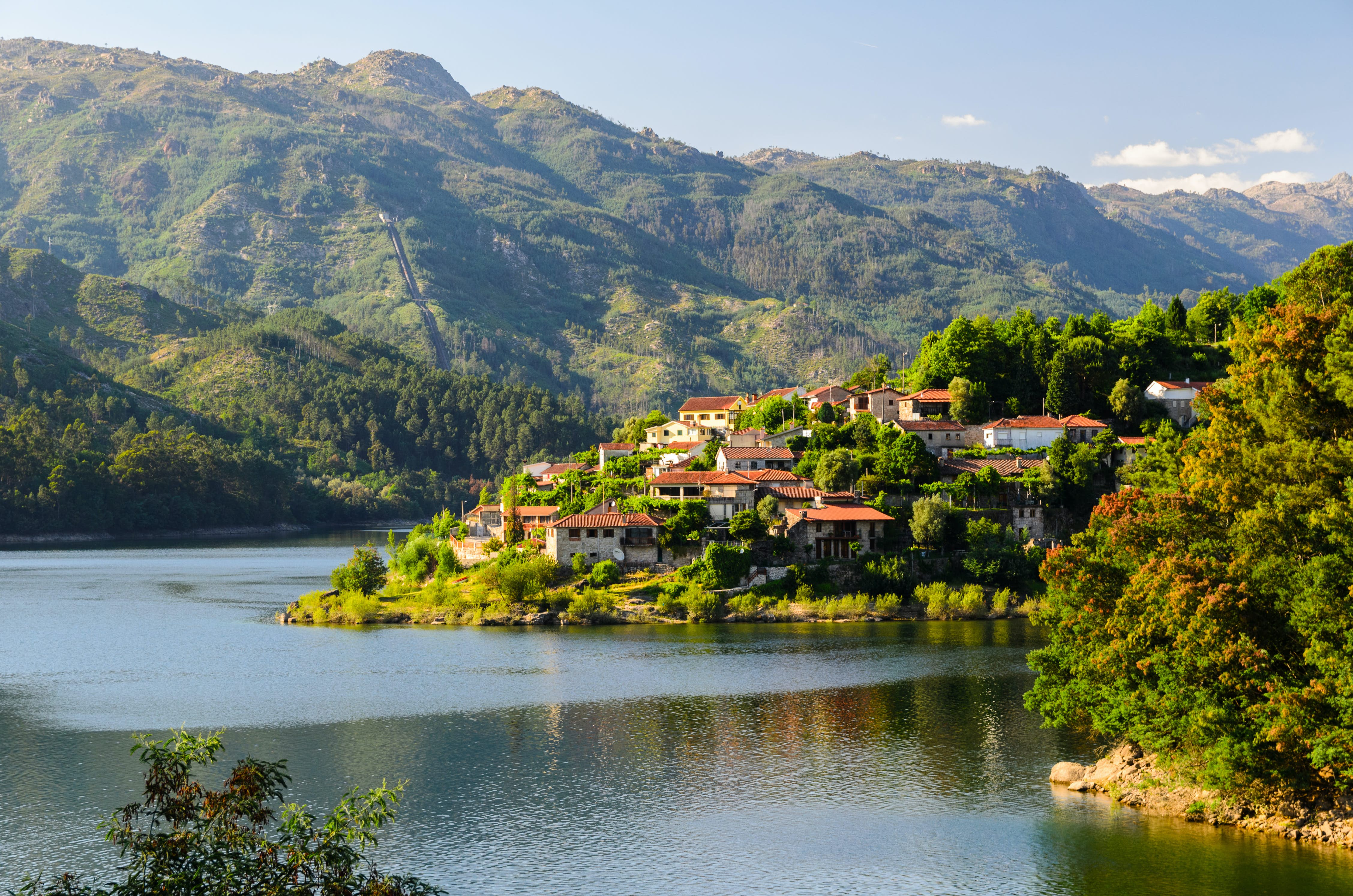 If you prefer mountainous landscapes and want a real break for a while, head to the Peneda Gerês National Park. On hikes or tours through jaw-dropping landscapes, you'll find crystal-clear waterfalls and many sites you can share with nothing but local wildlife.
Coimbra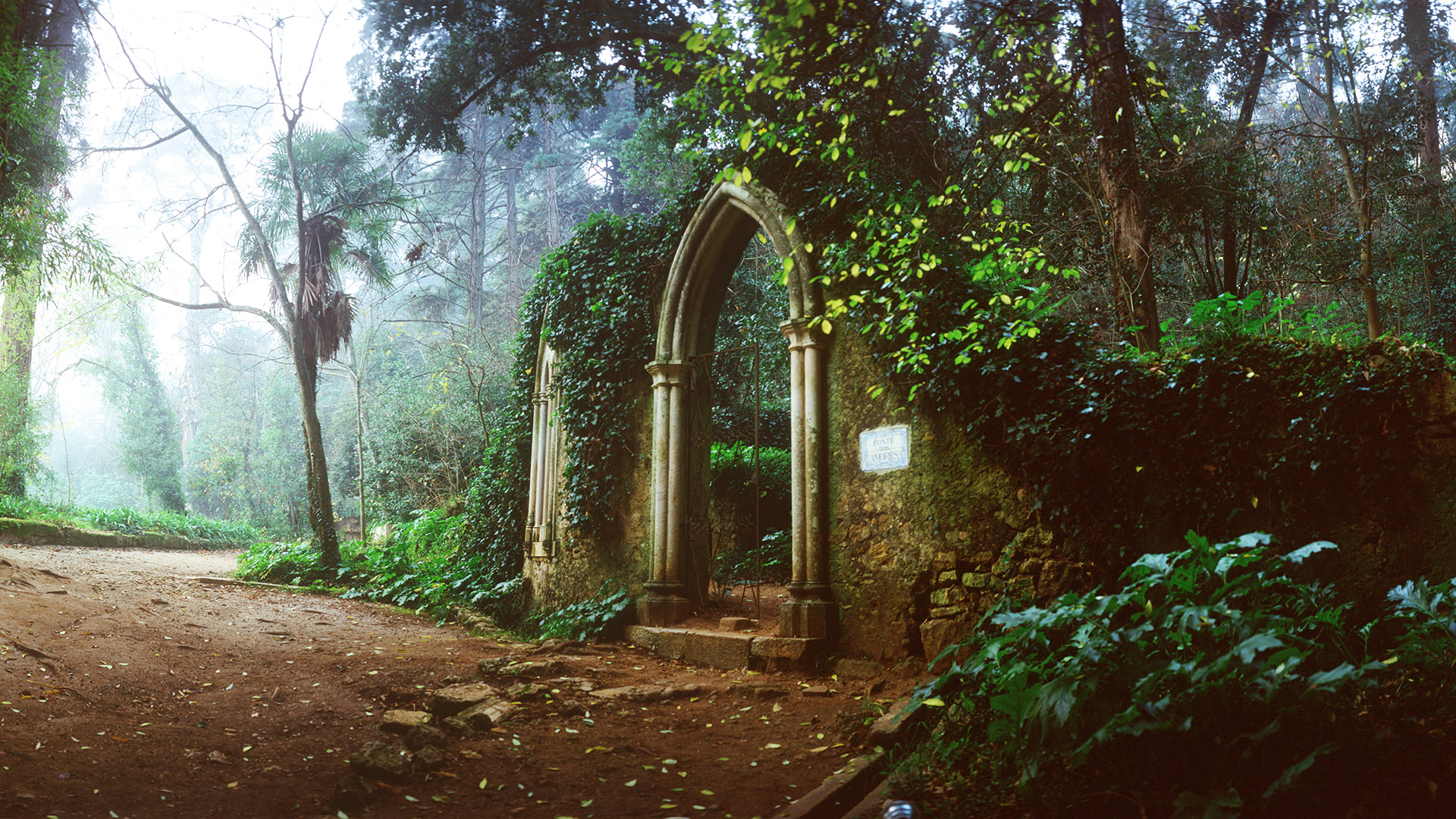 Portugal's most famous unhappy lovers, Pedro and Inês, developed their ill-fated romance in the gardens and palace of Quinta das Lágrimas in Coimbra. You can explore the romantic botanical gardens and simultaneously try to sip the Pipe of Love to ensure your undying love for each other.


Lisbon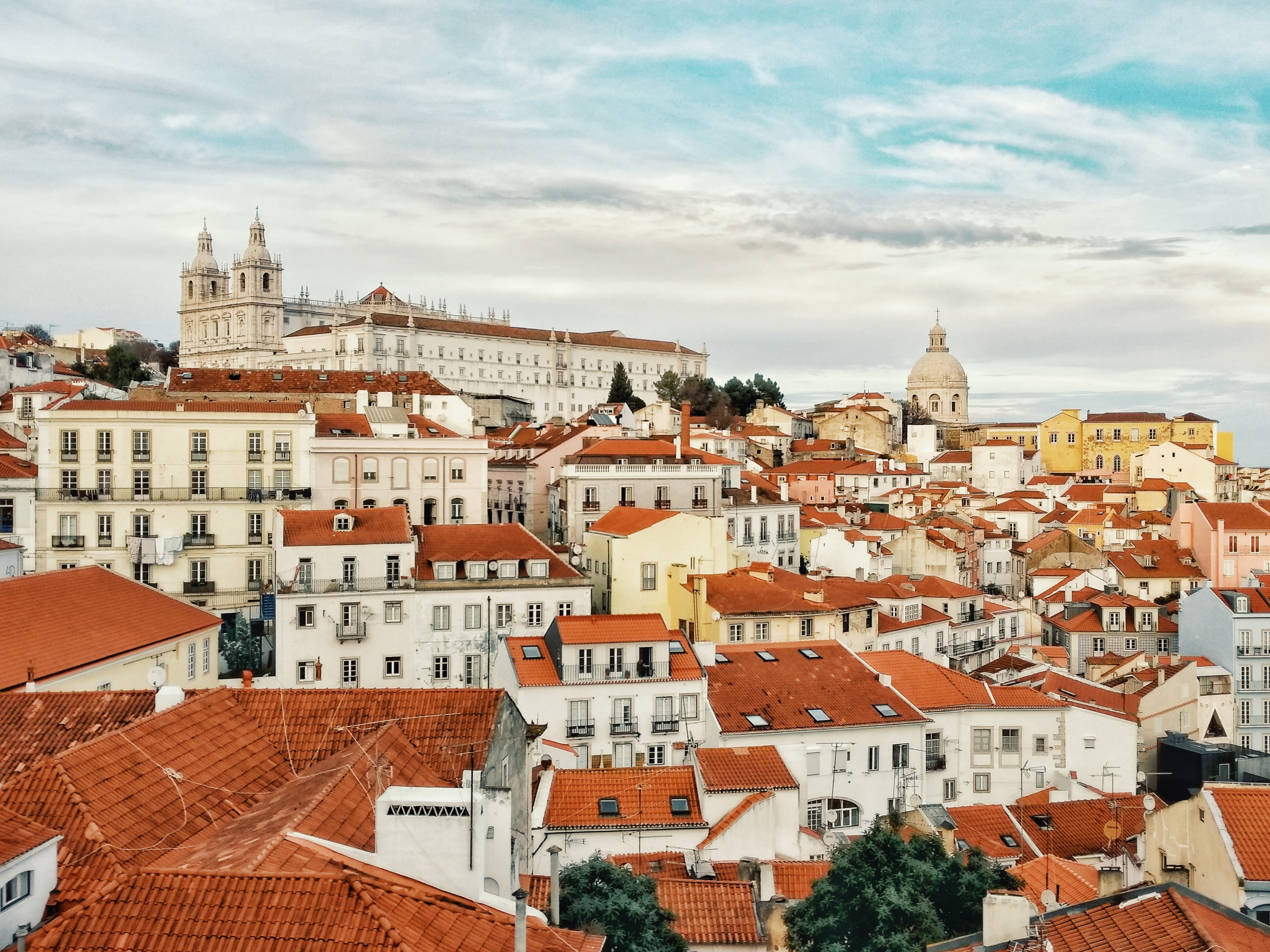 Walk hand-in-hand through Alfama's cozy streets. Dive into one of the small bars for a glass of wine, port, or Ginja liqueur. Dine is accompanied by the melodic and melancholic sounds of fado, which has such a haunting sound that it can touch your heartstrings even for those who don't speak Portuguese.
There's something about a big glass of wine that can completely change the course of an evening. It is a relaxing and sophisticated addition to any meal and is also perfect on its own. Taste a perfect glass of wine in TAYLOR'S WINES TASTING ROOM. Exploring Portuguese wines is not difficult in Lisbon, but one of the best places to contact is Come Vinho.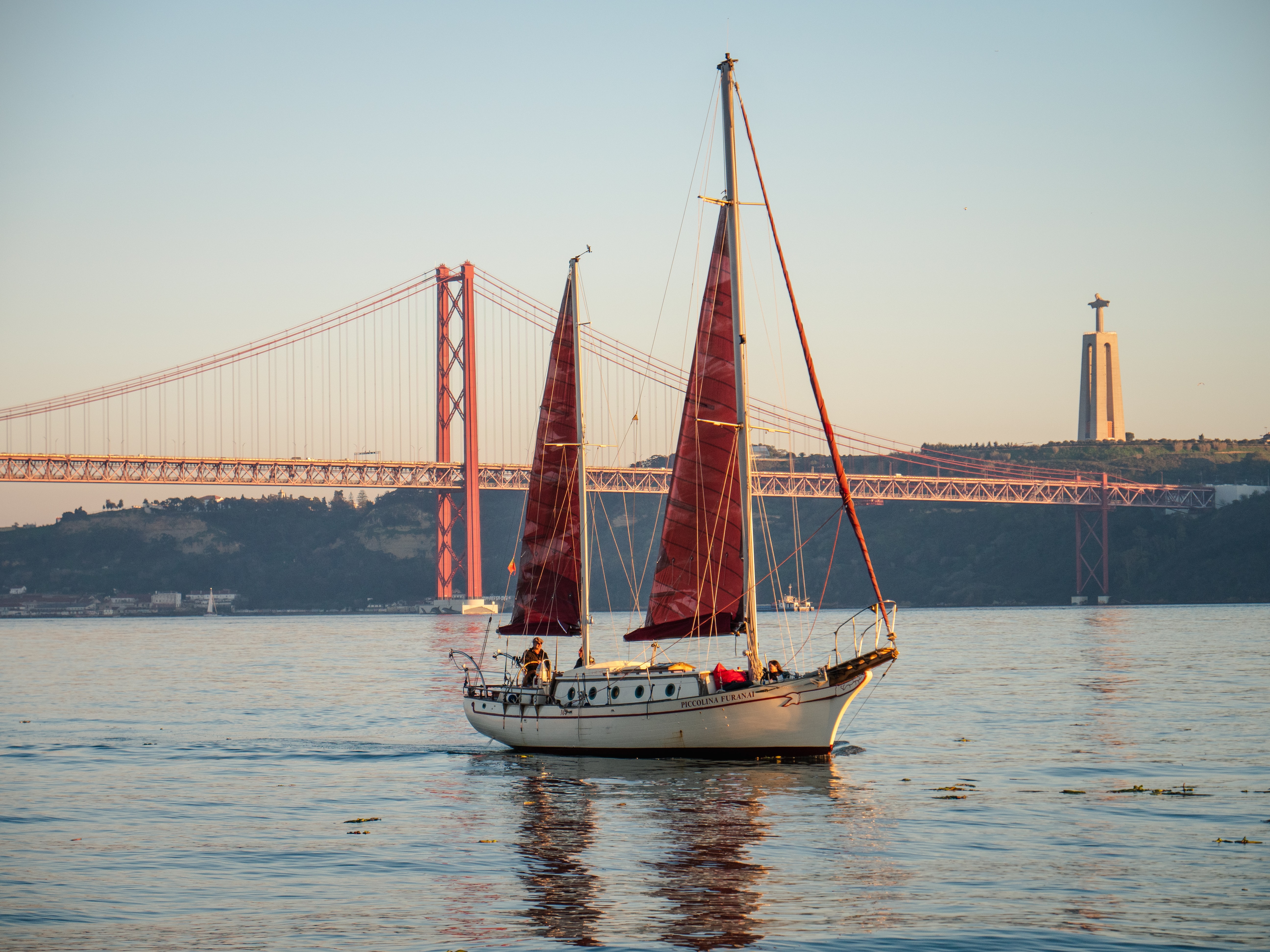 Most activities seem much more romantic when enjoyed near the water, but a sunset cruise on a sailboat is at the top of the list. The Tagus River (Rio Tejo) separates Lisbon from the city of Almada, where some of the most beautiful beaches in Lisbon are located.
Sintra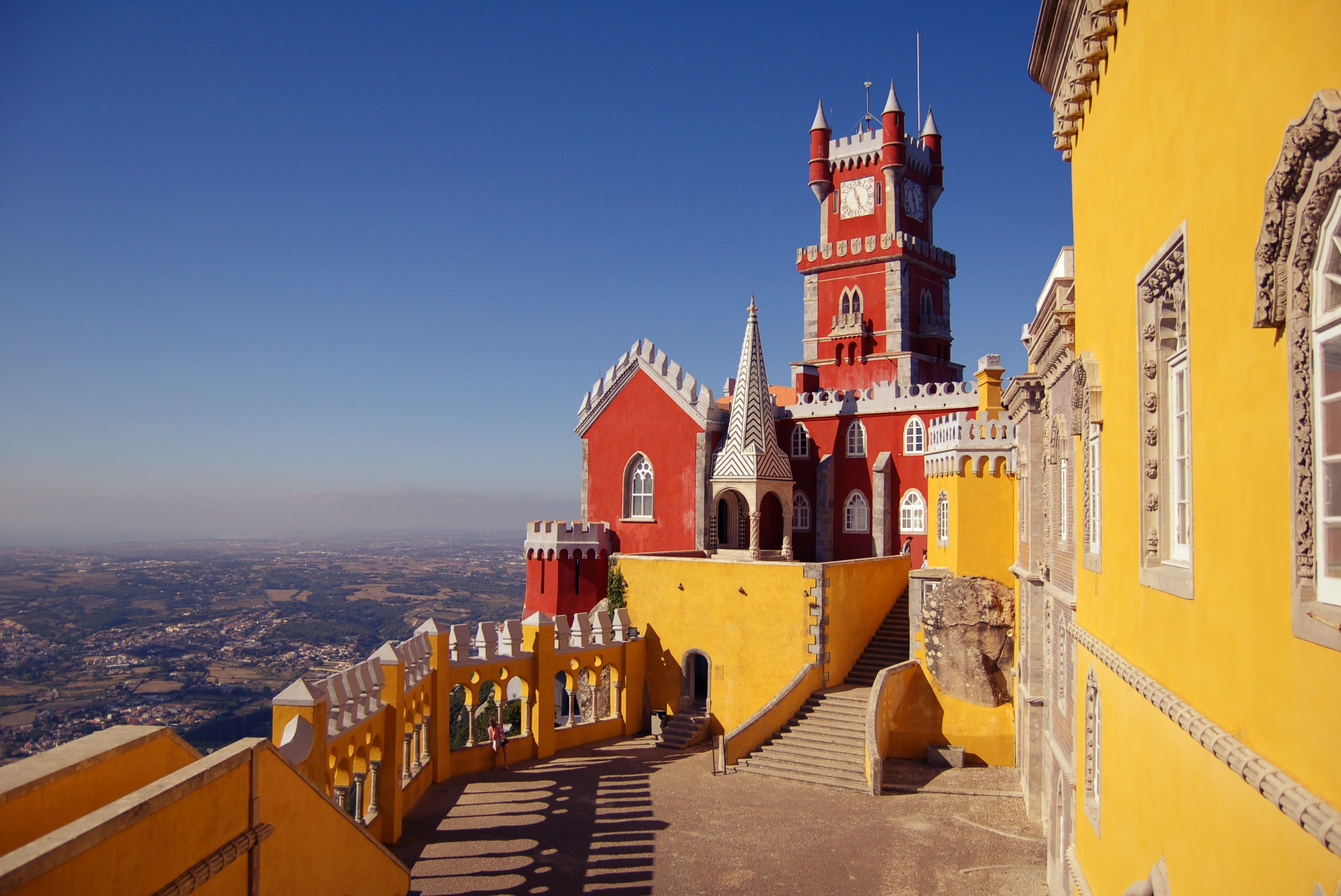 Here all fairy tales come true, it is possibly the most romantic village in Portugal. Able to provide a unique experience, Sintra is a magical place, with fantastic palaces, ancient castles, and 19th-century mansions nestled in the forest. A source of inspiration for literary figures like Lord Byron, Sintra may well bring out the poet in him. The gardens and palace of Monserrate are other idyllic places to discover the waterfalls in the midst of exotic flora.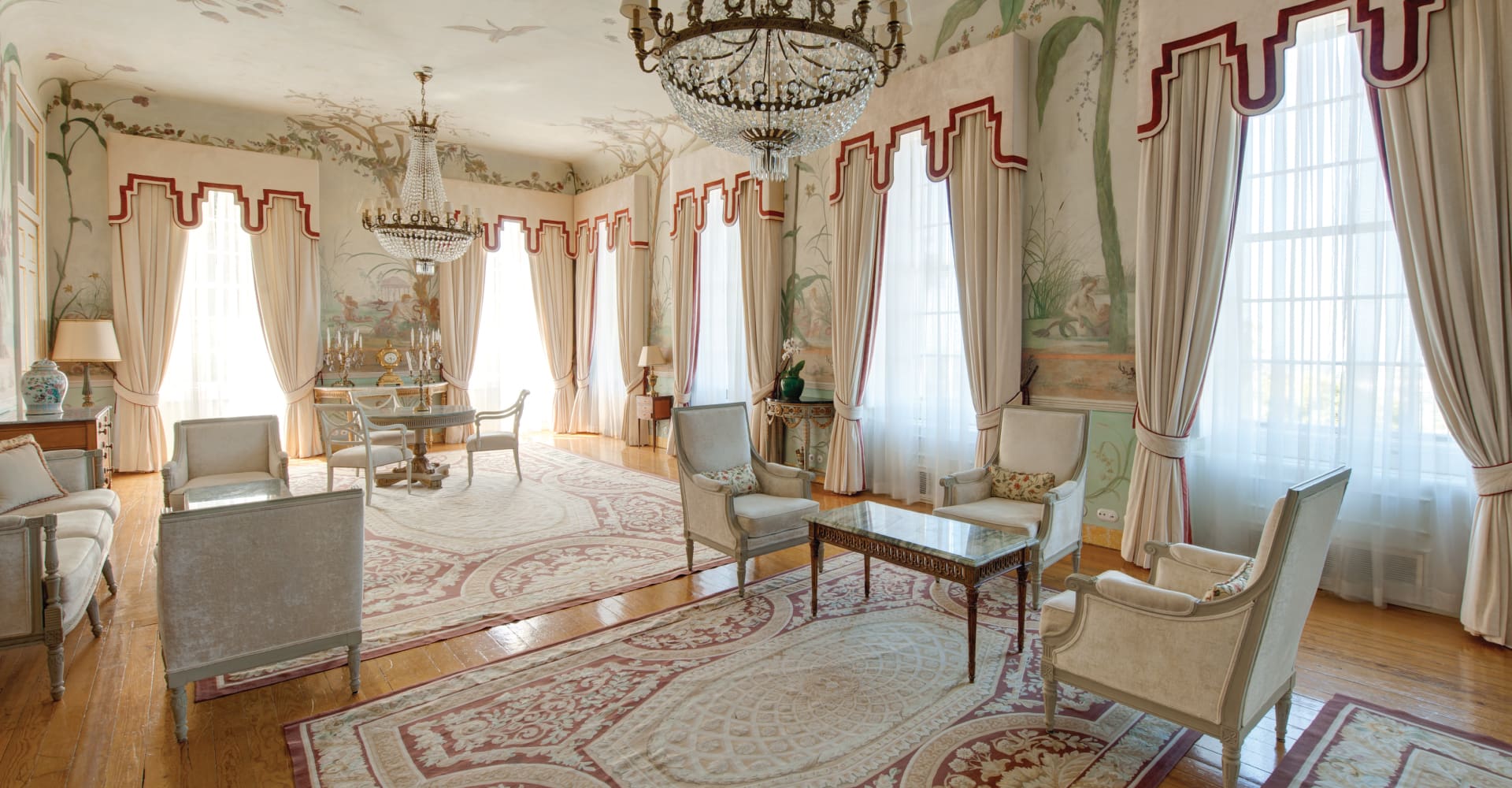 Enjoy the romantic and palatial luxury of the Tivoli Palácio de Seteias, where you can stroll through the gardens in a carriage or go horse riding.
Alentejo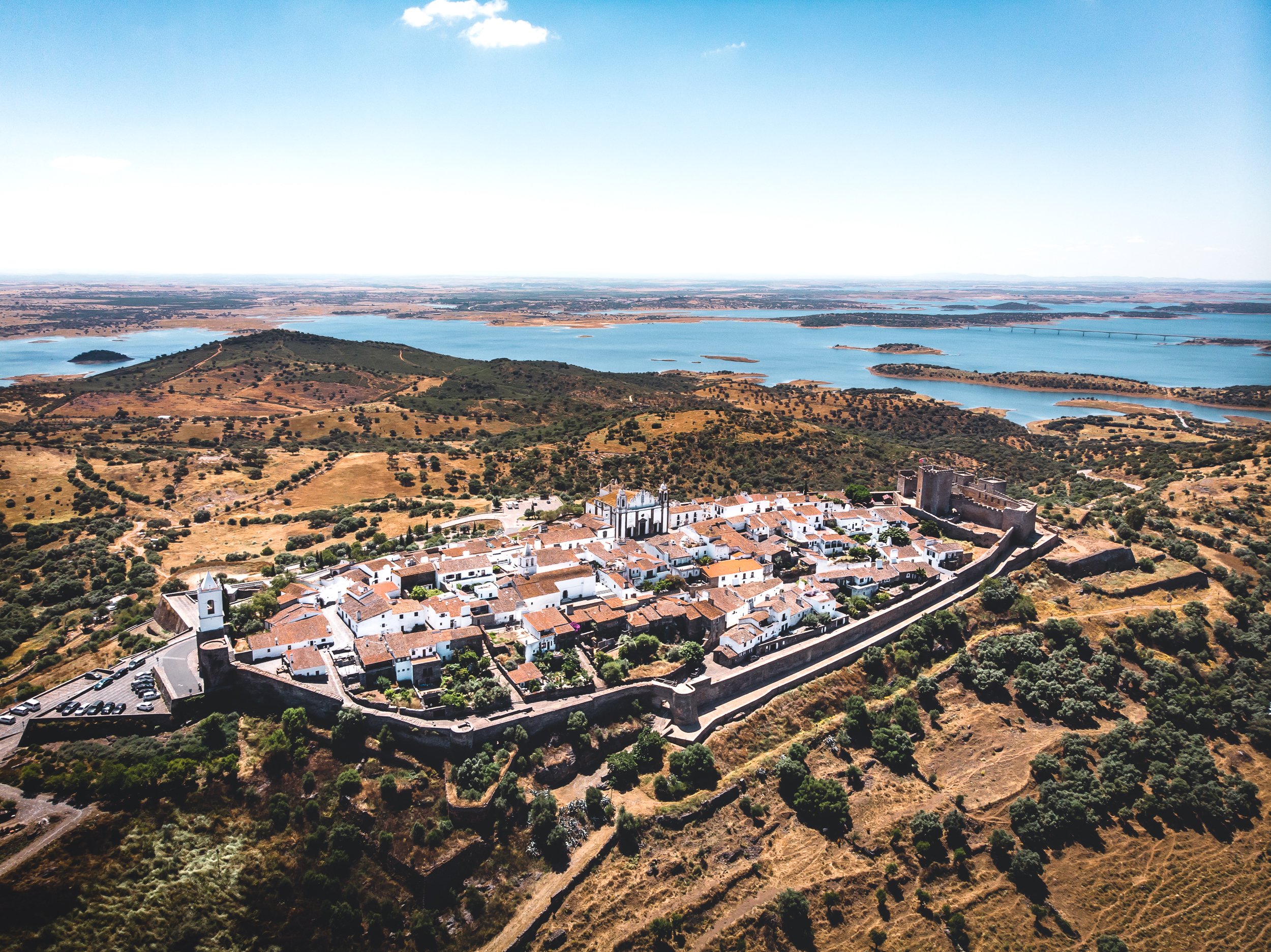 The eastern Alentejo has several attractive hilltop villages with whitewashed houses and cobblestone streets. Monsaraz is one of the cities that has been attracting more fans in recent years for its peace. The moment you enter the citadel walled by a stone archway, you will understand why I fell in love with it immediately.
Among the many terraces and viewpoints to admire the surrounding plains is the castle that dominates the huge Alqueva reservoir. Rent a boat for a few hours to really get away from it all and enjoy each other's company and the nature around you. At night, stargaze in an unpolluted sky.
Experience the luxurious country estate of nearby São Lourenço do Barrocal.
Algarve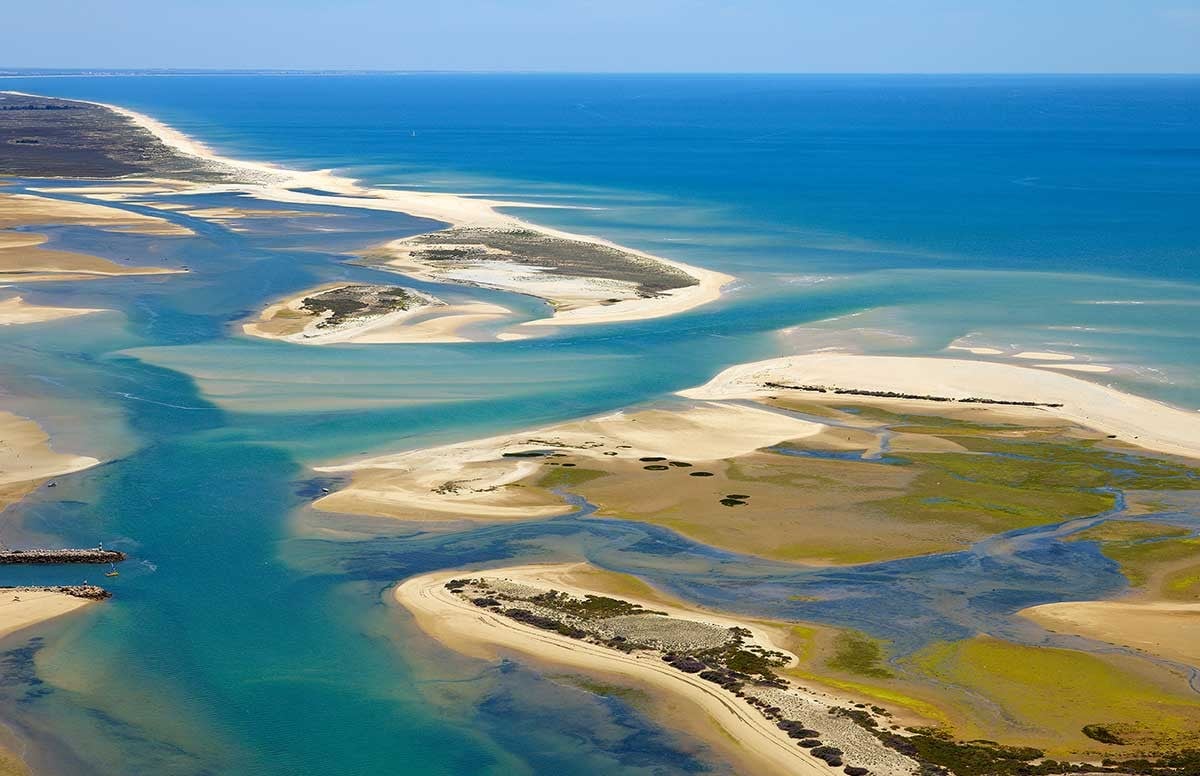 Tavira's enchanting riverside landscape, Islamic roots, and proximity to the lagoons and islands of the beautiful Ria Formosa make it an ideal place to break free from routine and enjoy each other's company.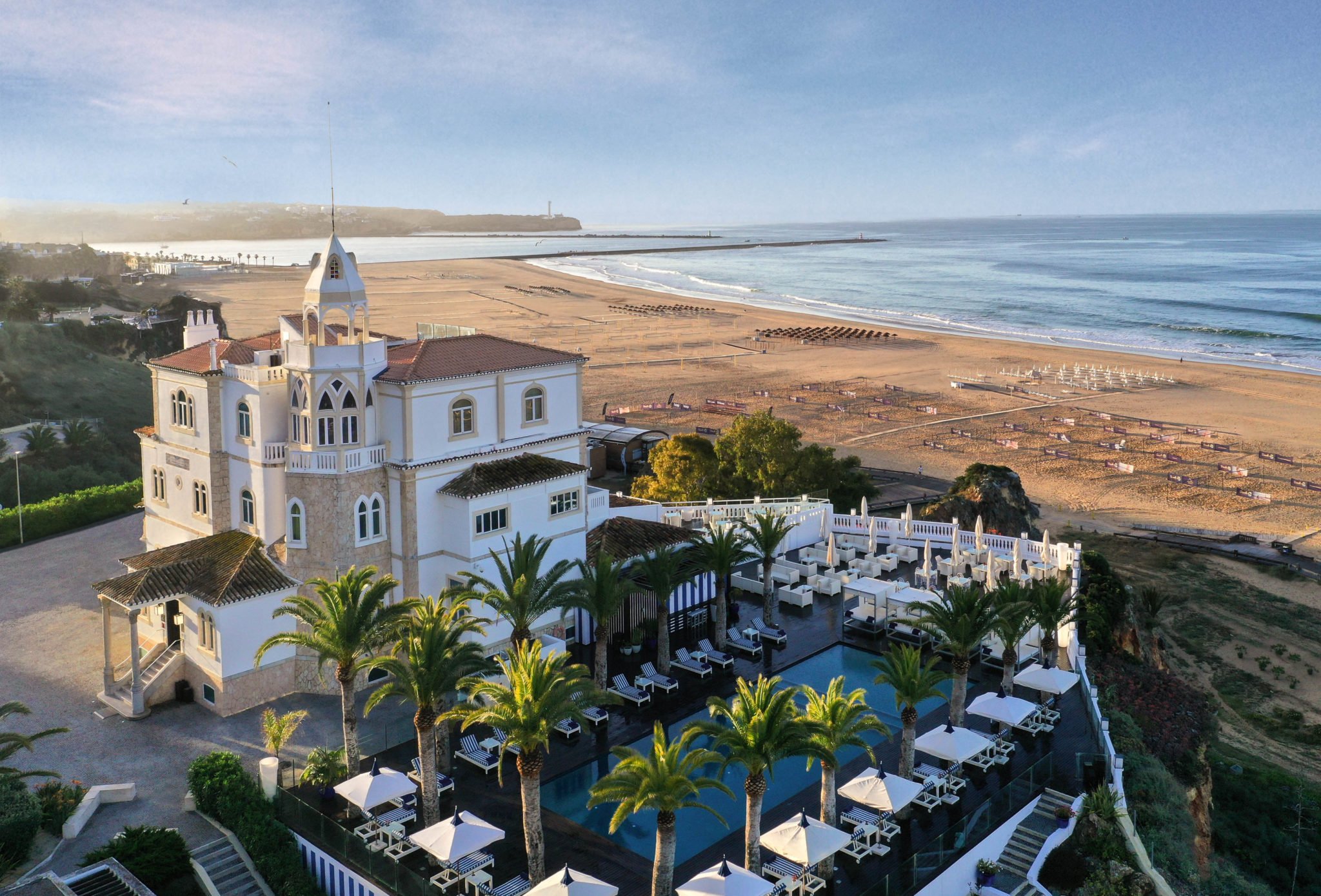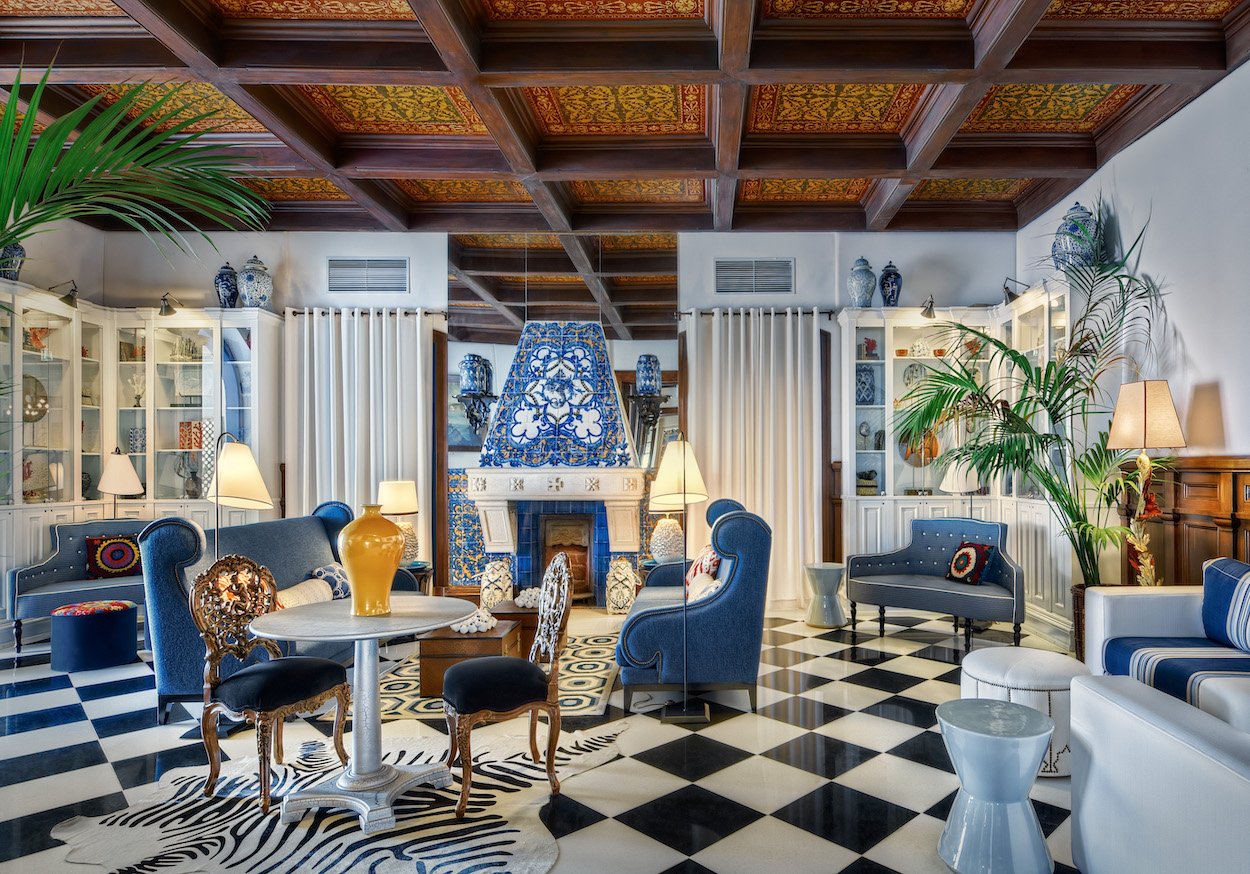 Stay at the incredible Bela Vista Hotel and Spa. The hotel is set over the Praia da Rocha cliff with direct access to the beach. It was built in the late nineteenth and early twentieth century, along with the area's historical chalets.