Exploring Portugal means immersing yourself in a wealth of history, from magnificent churches with monumental interiors to castles and exceptional cuisine. Discovering Portugal's finest museums during your stay will be a truly delightful experience. Delving into the culture and history of this Lusitanian country will leave you with a rich tapestry of memories.
Portuguese culture permeates every corner, from bustling urban centers to the smallest villages, from the intricate beauty of azulejos to the local culinary delights featuring some of the world's finest olive oils. We've compiled a list of the top Portuguese museums for you to explore on your next visit to Portugal!
Serralves Museum (Porto)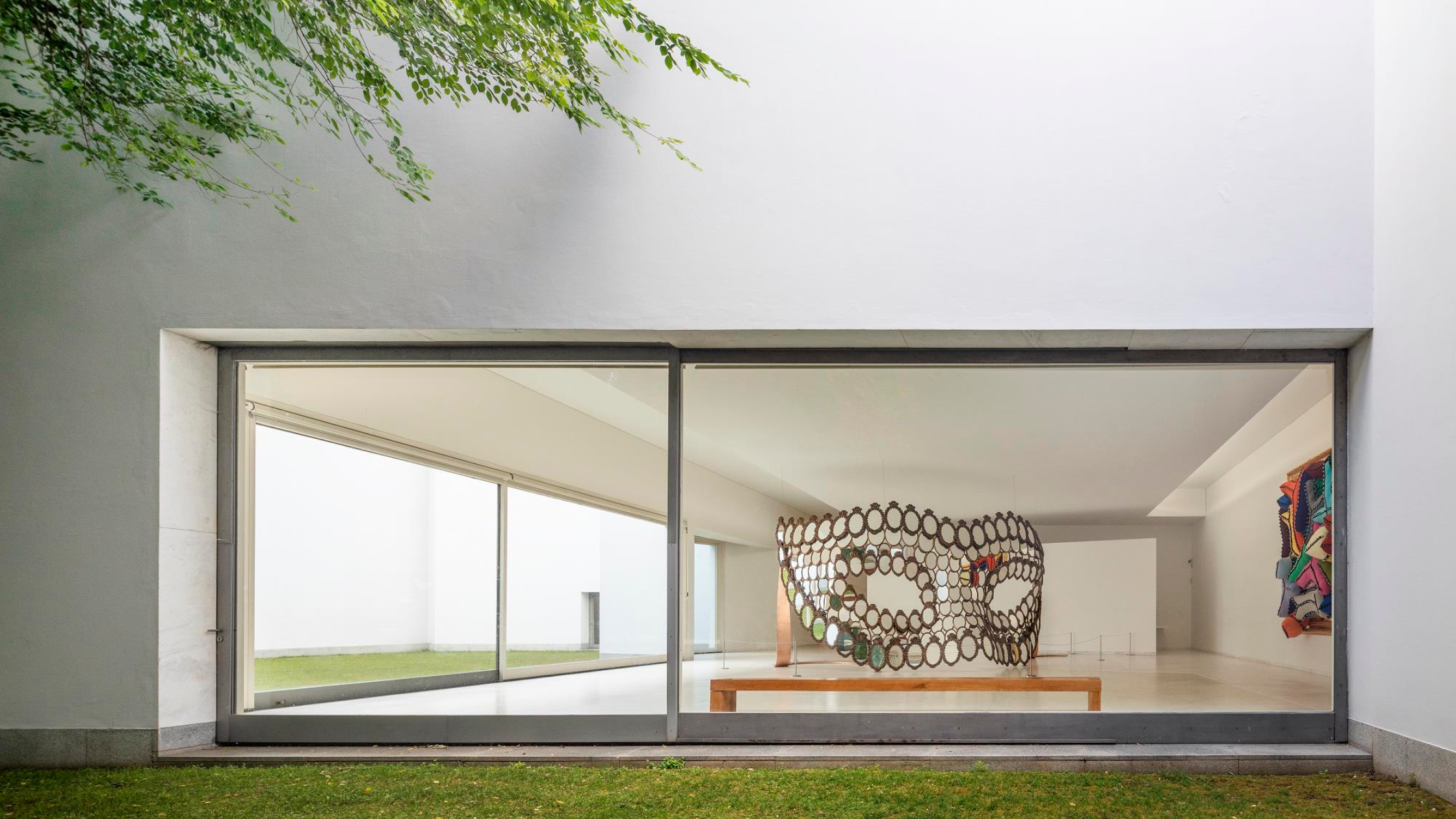 Serralves Museum, nestled in the vibrant city of Porto, stands as a beacon of contemporary art in Portugal. Housed within an architectural masterpiece amidst lush gardens, this museum is a must-visit for art enthusiasts and architecture lovers alike. Its expansive collection features a diverse range of contemporary artworks showcasing Portuguese and international talent. The sleek, modernist design of the building harmoniously complements the surrounding greenery, creating an immersive art experience. Beyond its exhibitions, Serralves Museum offers visitors the chance to explore the beautifully landscaped gardens and discover thought-provoking installations scattered throughout the estate.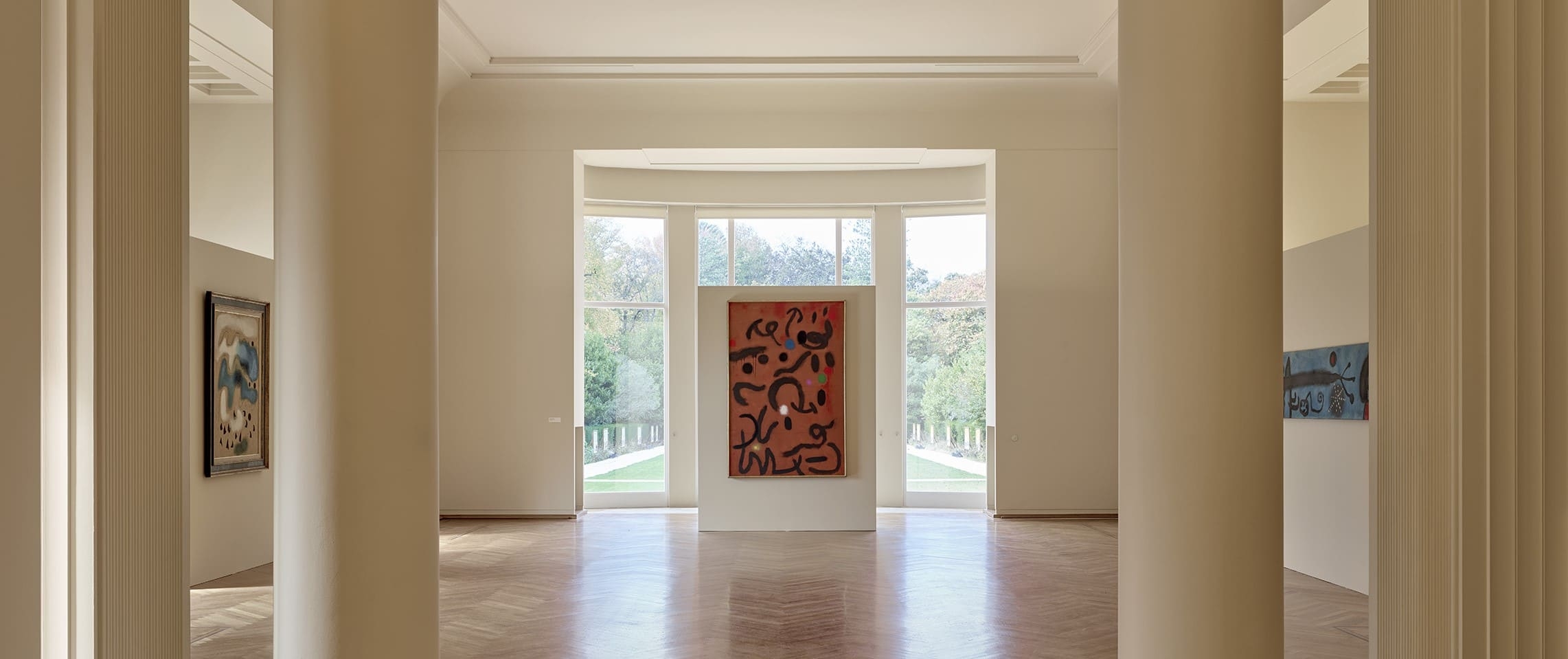 It's a captivating blend of art, nature, and architecture that makes Serralves Museum an essential stop on any cultural journey through Portugal.
Calouste Gulbenkian Museum (Lisbon)
The Calouste Gulbenkian Museum, situated in the heart of Lisbon, is a treasure trove of art and culture that enchants visitors with its diverse and exquisite collection. Named after the Armenian oil magnate and philanthropist Calouste Gulbenkian, this museum houses an eclectic array of masterpieces spanning various continents and epochs. From European classics to Oriental and Islamic art, the museum offers a captivating journey through the world's artistic heritage. Its collection includes paintings, sculptures, decorative arts, and even an impressive assortment of jewelry.
The modern and sophisticated design of the museum building itself is a testament to its commitment to showcasing art in the most compelling way possible. Whether you're an art connoisseur or a casual admirer, the Calouste Gulbenkian Museum is a cultural gem that should not be missed while visiting Portugal's capital.
National Tile Museum (Lisbon)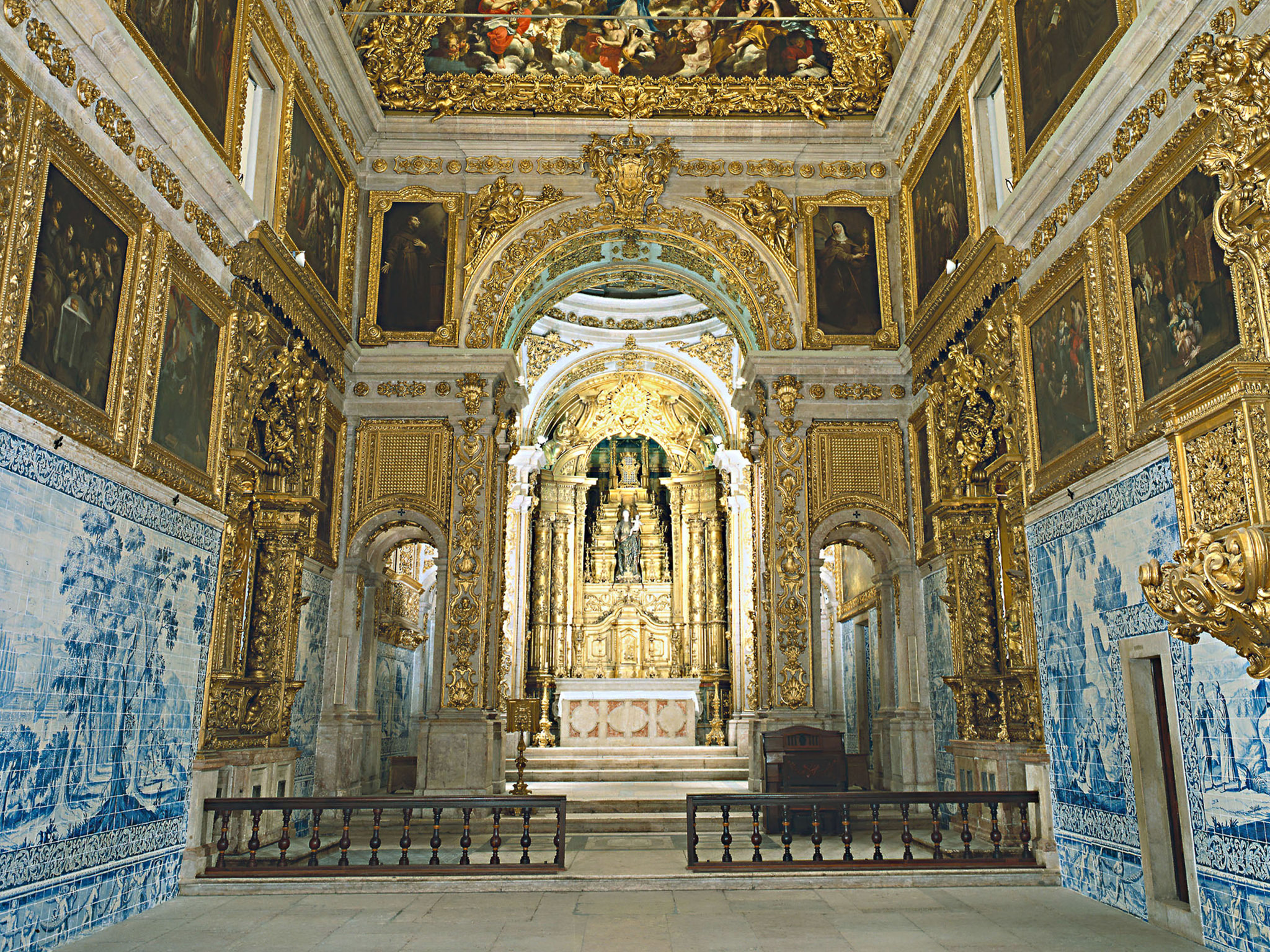 The National Tile Museum in Lisbon is a testament to the unique and enduring art form of Portuguese azulejos, ceramic tiles that have left an indelible mark on the country's architectural and artistic landscape. Housed in a captivating 16th-century convent, this museum is a celebration of the intricate craftsmanship and history behind these iconic tiles. From stunning, centuries-old decorative panels to contemporary installations, the museum offers a comprehensive journey through the evolution of azulejos. Visitors can explore the vibrant colors, intricate patterns, and intricate storytelling that these tiles convey, showcasing their cultural, historical, and artistic significance.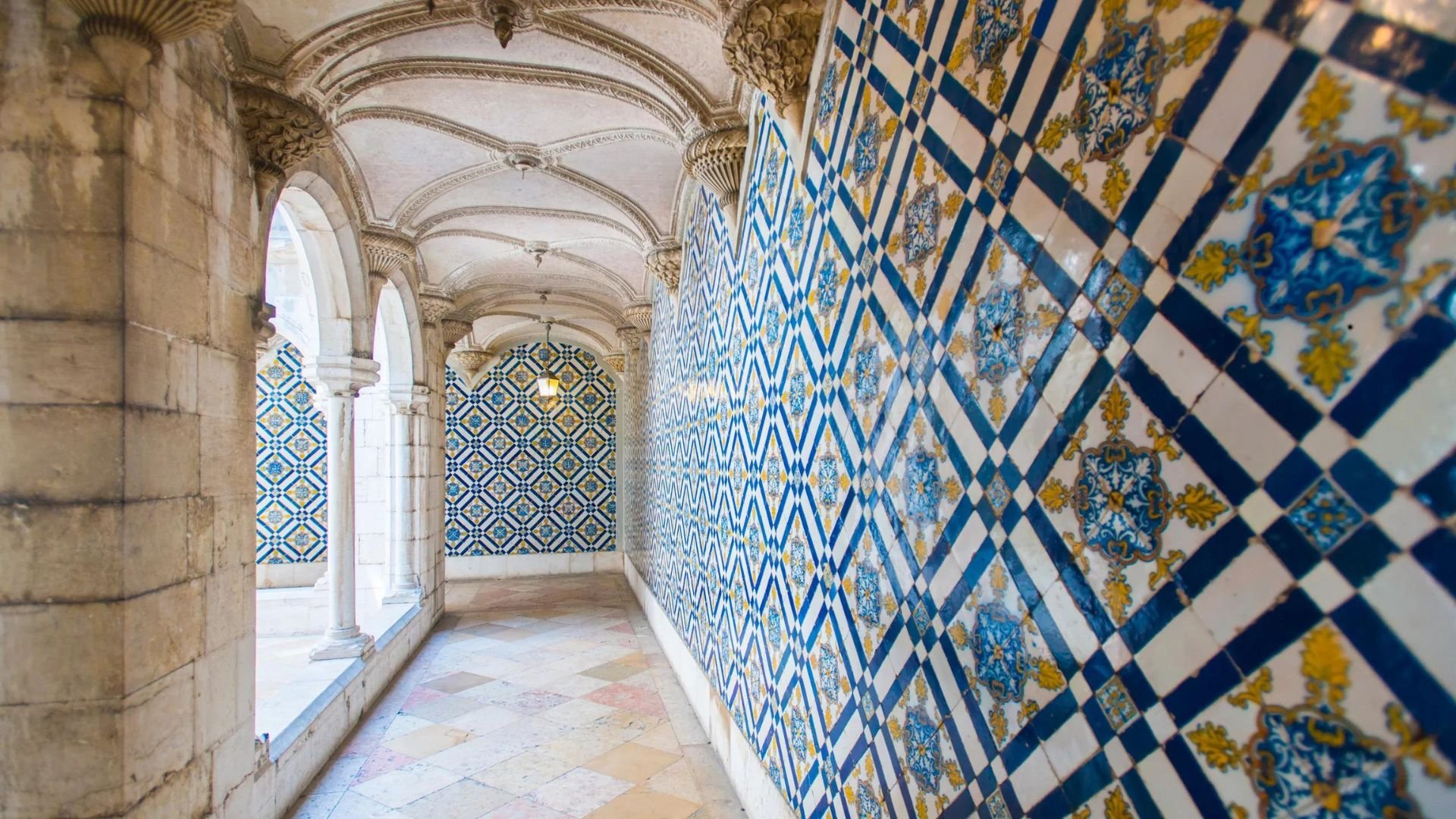 A visit to the National Tile Museum is not only a window into Portugal's past but also an appreciation of the timeless beauty and craftsmanship that continues to shape its present.
National Coach Museum (Lisbon)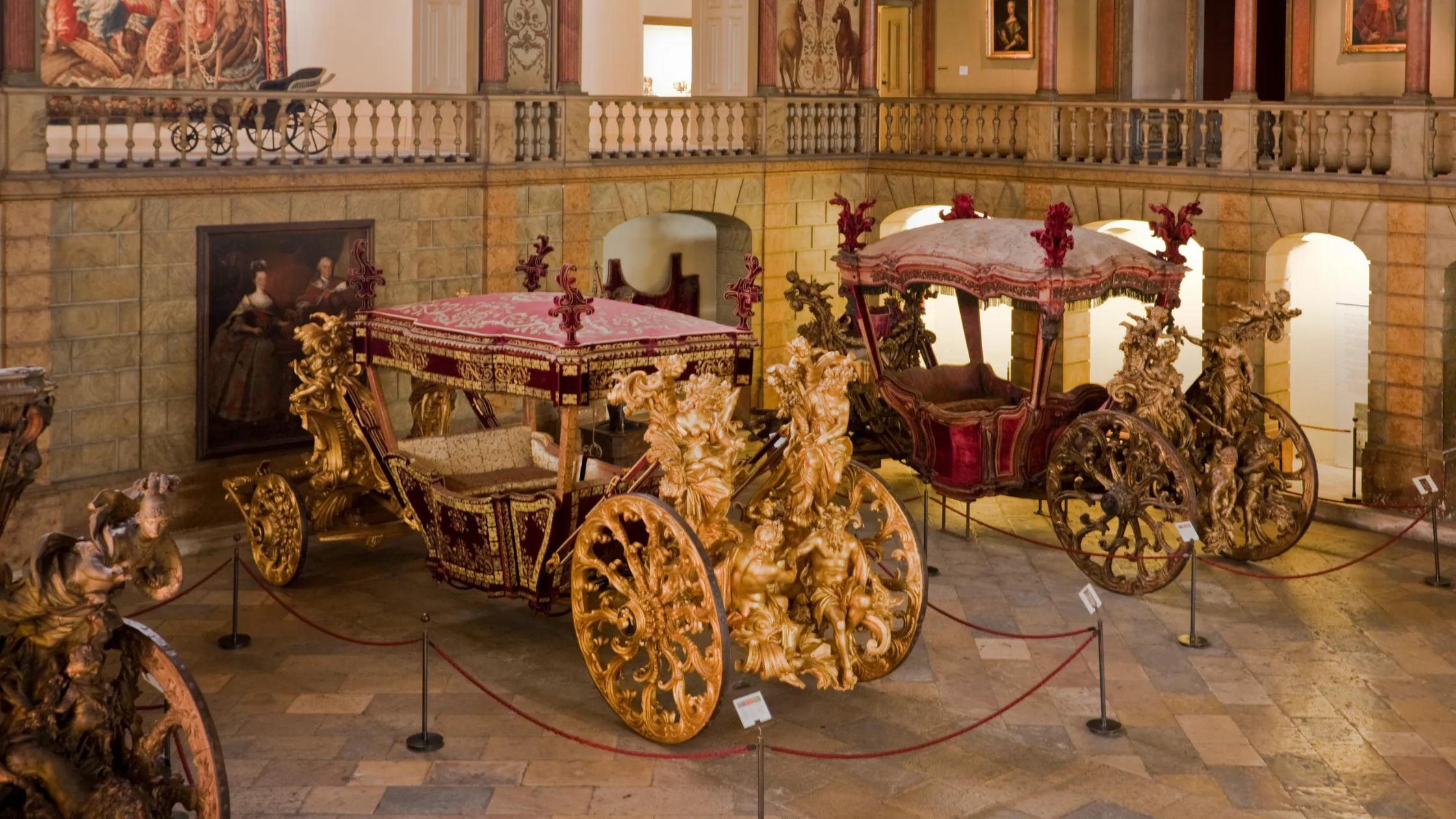 The National Coach Museum in Lisbon is a captivating testament to the grandeur of transportation in the days of old. Housed in the stunning Belem Palace, this museum holds one of the most extensive and opulent collections of royal carriages and vehicles in the world. From intricately decorated ceremonial coaches used by Portuguese monarchs to elegant 18th-century carriages adorned with lavish artwork and gilded details, the museum offers a fascinating glimpse into the pomp and luxury of the past. Beyond the carriages themselves, the museum's exhibits delve into the history of transportation and the craftsmanship behind these magnificent vehicles. For history buffs and anyone with an appreciation for exquisite craftsmanship, the National Coach Museum is a must-visit, transporting visitors back in time to an era of elegance and royal splendor.
MAAT (Lisboa)
The MAAT (Museum of Art, Architecture, and Technology) in Lisbon is a striking contemporary addition to Portugal's cultural landscape. Nestled along the Tagus River, this architectural marvel seamlessly blends modernity with the natural beauty of its waterfront location. MAAT's mission is to explore the intersection of art, architecture, and technology, and it achieves this with a diverse array of exhibitions and installations.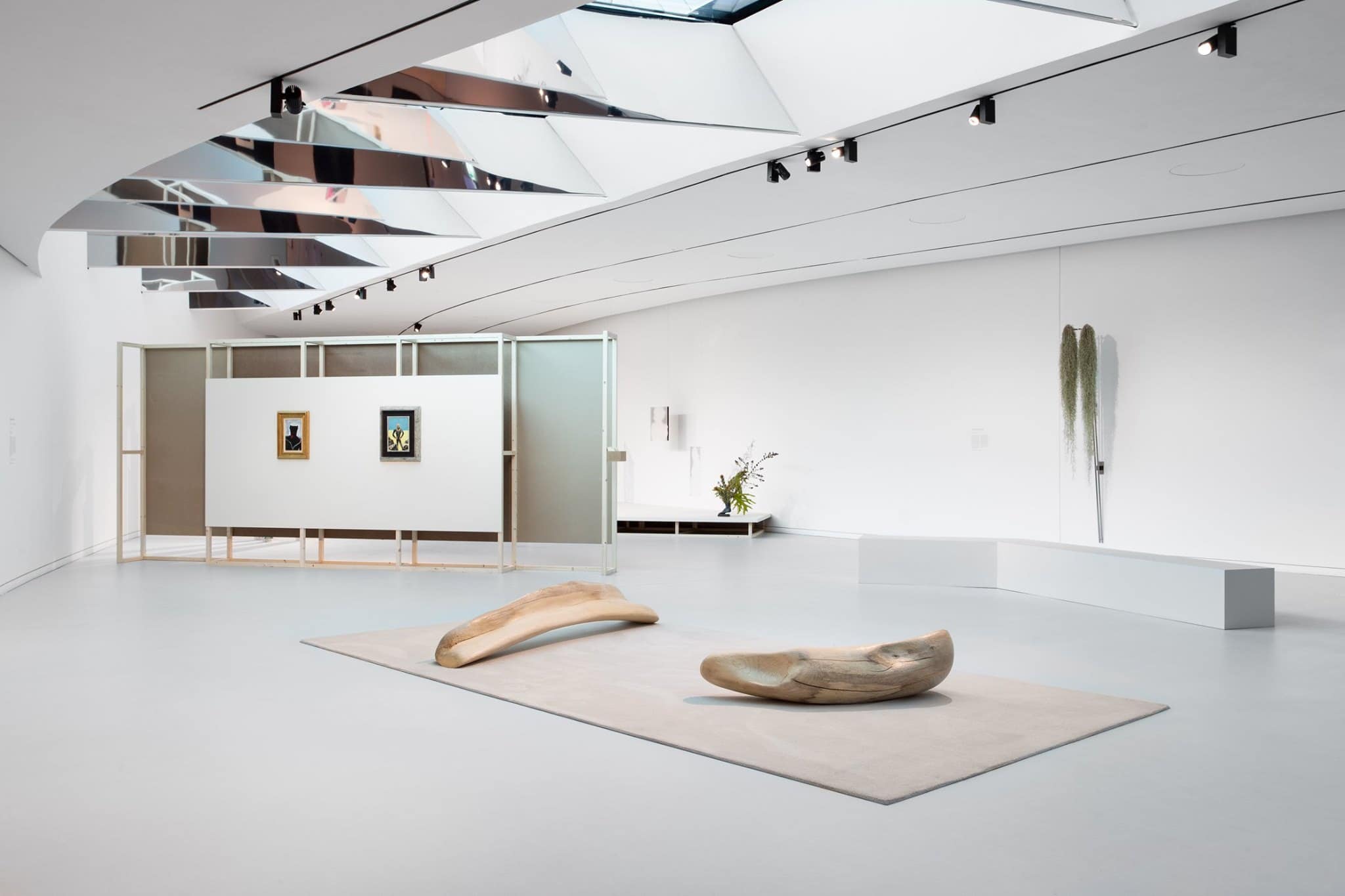 From thought-provoking contemporary art displays to insightful architectural showcases, the museum offers a dynamic and immersive experience for visitors. Its undulating, wave-like structure has become an iconic part of Lisbon's skyline, making it as visually captivating on the outside as it is intellectually stimulating on the inside.
National Museum of Ancient Art (Lisbon)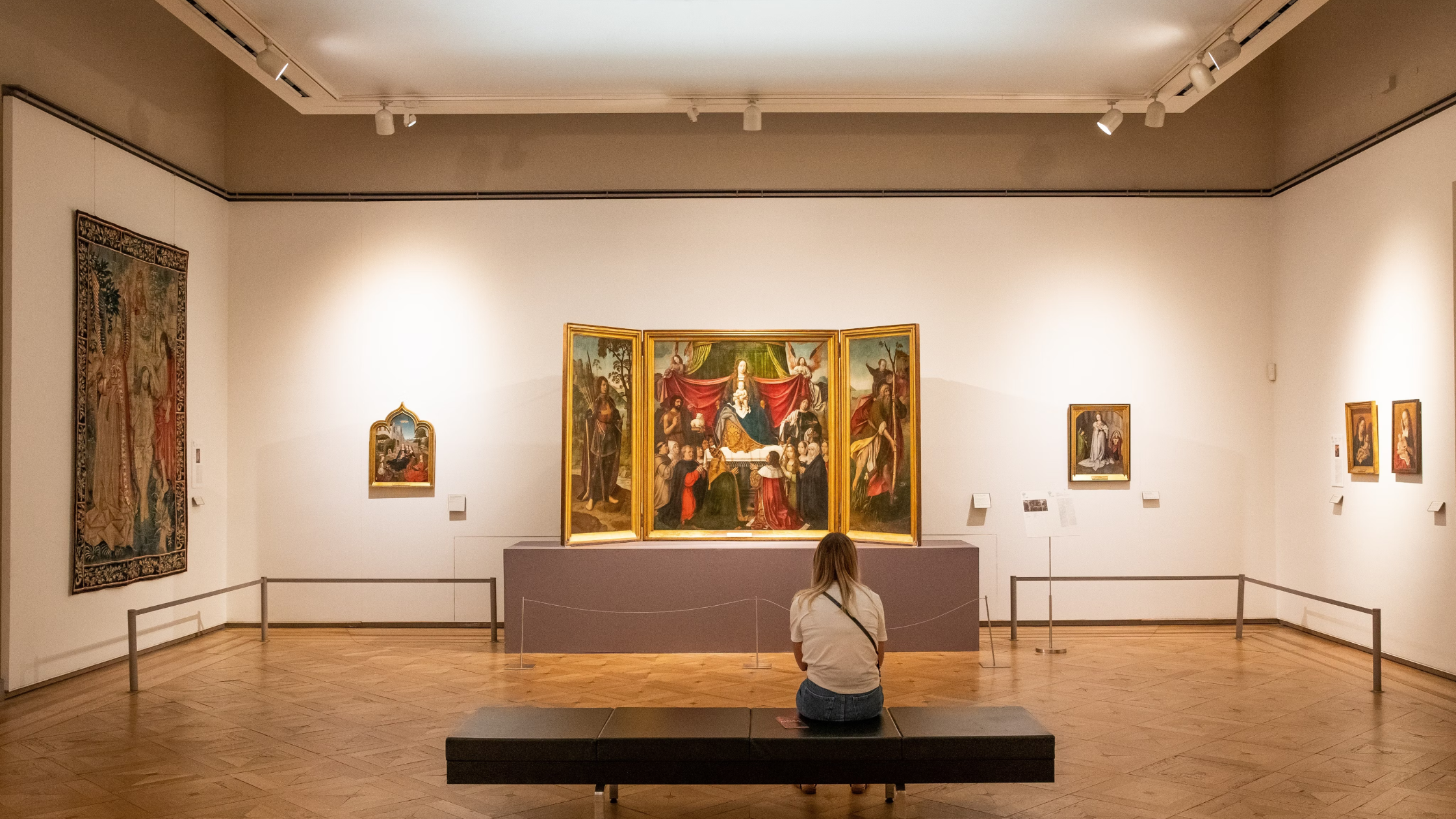 The National Museum of Ancient Art in Lisbon stands as a magnificent repository of Portugal's rich cultural and artistic heritage. Located within a stunning 17th-century palace overlooking the Tagus River, this museum boasts an extensive and diverse collection of European art from the 12th to the 19th centuries. Visitors are treated to an array of masterpieces, including exceptional paintings, sculptures, and decorative arts. The museum's collection includes iconic works by renowned artists such as Hieronymus Bosch, Albrecht Dürer, and Jheronimus Bosch. Beyond its art, the museum's picturesque surroundings and historic setting enhance the overall experience, making it a haven for art enthusiasts and history buffs alike.
Museu Nacional de Machado de Castro (Coimbra)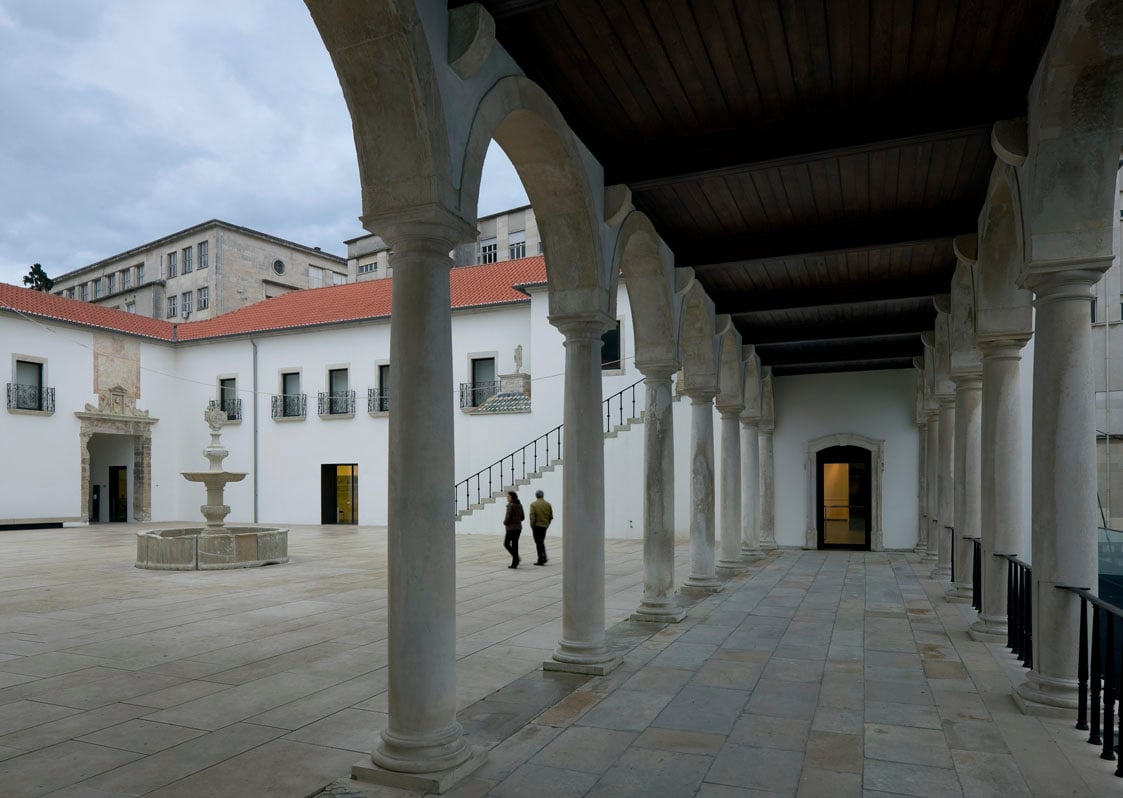 The Museu Nacional de Machado de Castro in Coimbra offers a captivating exploration of Portugal's artistic and historical heritage. Housed in the former Episcopal Palace, this museum is a treasure trove of Portuguese art and cultural relics spanning over several centuries. Visitors can admire an impressive collection of sculptures, paintings, ceramics, and religious artifacts, many of which are intertwined with the country's religious and artistic history. Notably, the museum showcases the works of Vasco Fernandes, a celebrated Renaissance painter. Beyond its artistic treasures, the museum's location within the historic heart of Coimbra adds an extra layer of charm to the visitor's experience.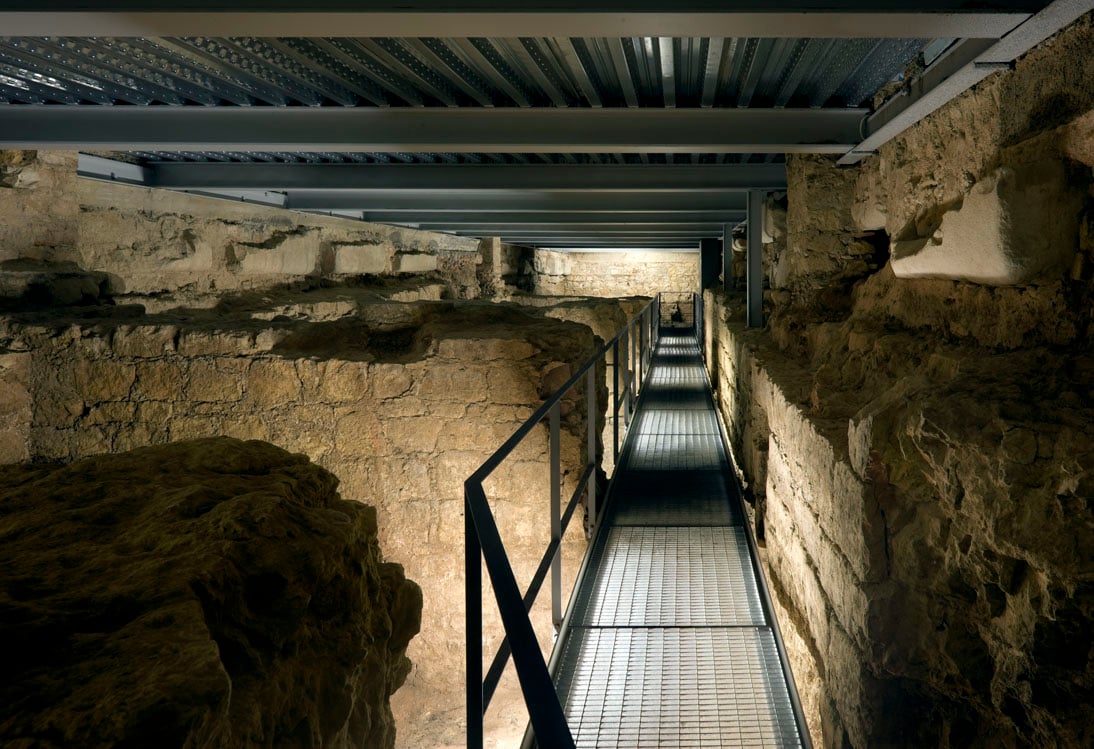 A visit to the Museu Nacional de Machado de Castro is a journey through Portugal's past, offering profound insights into the nation's artistic and cultural evolution.
Berardo Collection Museum (Lisbon)
The Berardo Collection Museum, nestled in Lisbon's iconic Belém district, is a vibrant hub for contemporary and modern art enthusiasts. This museum is home to the impressive private collection of Portuguese billionaire and art collector, José Berardo. With a remarkable assembly of artworks from some of the most renowned artists in the world, including Picasso, Warhol, and Duchamp, it offers a captivating journey through the evolution of 20th and 21st-century art. The museum's dedication to showcasing a diverse range of artistic movements, from pop art to surrealism, makes it a true haven for art aficionados.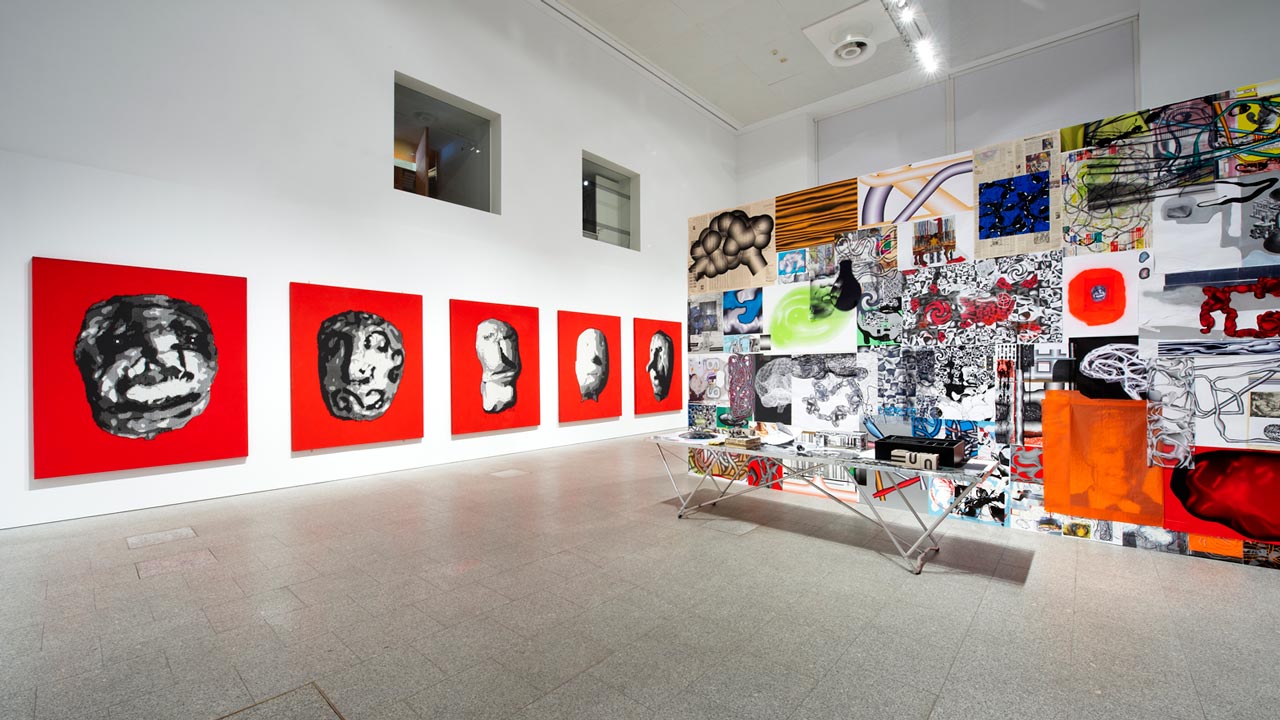 The sleek and modern design of the museum's building itself is a testament to its commitment to providing a dynamic and immersive space for contemporary art appreciation.
National Museum of Contemporary Art (Lisbon)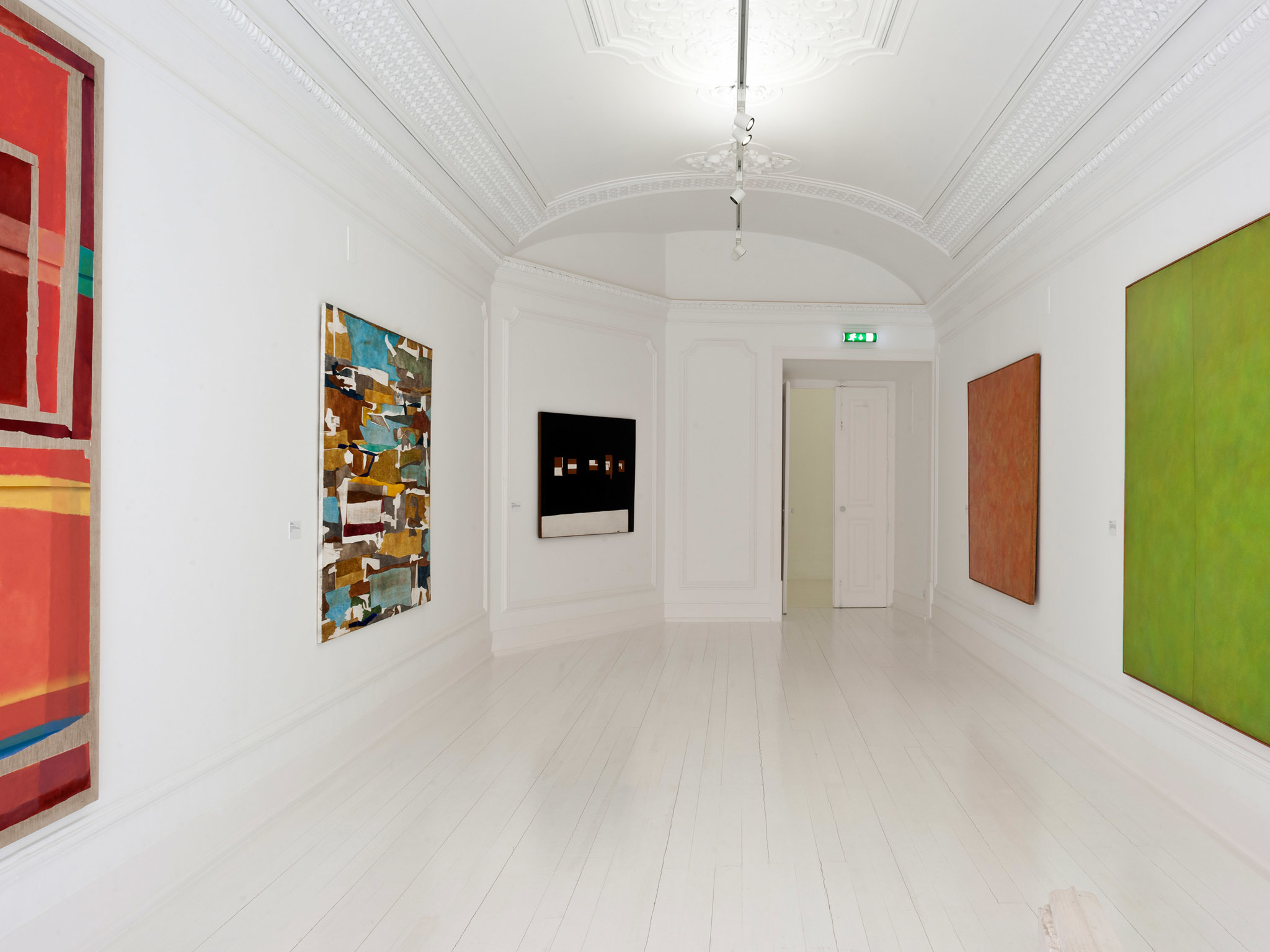 The National Museum of Contemporary Art in Lisbon, also known as the Museu do Chiado, stands as a prominent testament to Portugal's thriving contemporary art scene. Housed in a historic convent in the heart of Lisbon, this museum is a sanctuary for modern art enthusiasts. Its collection showcases a diverse array of Portuguese contemporary artworks, from paintings and sculptures to multimedia installations. Visitors can explore the dynamic evolution of artistic expression in Portugal, with an emphasis on the 19th and 20th centuries.
The museum's location in the bustling Chiado district adds to its allure, making it an ideal stop for those seeking to immerse themselves in the vibrant and ever-evolving world of contemporary art in Portugal.
Carmo Archaeological Museum (Lisbon)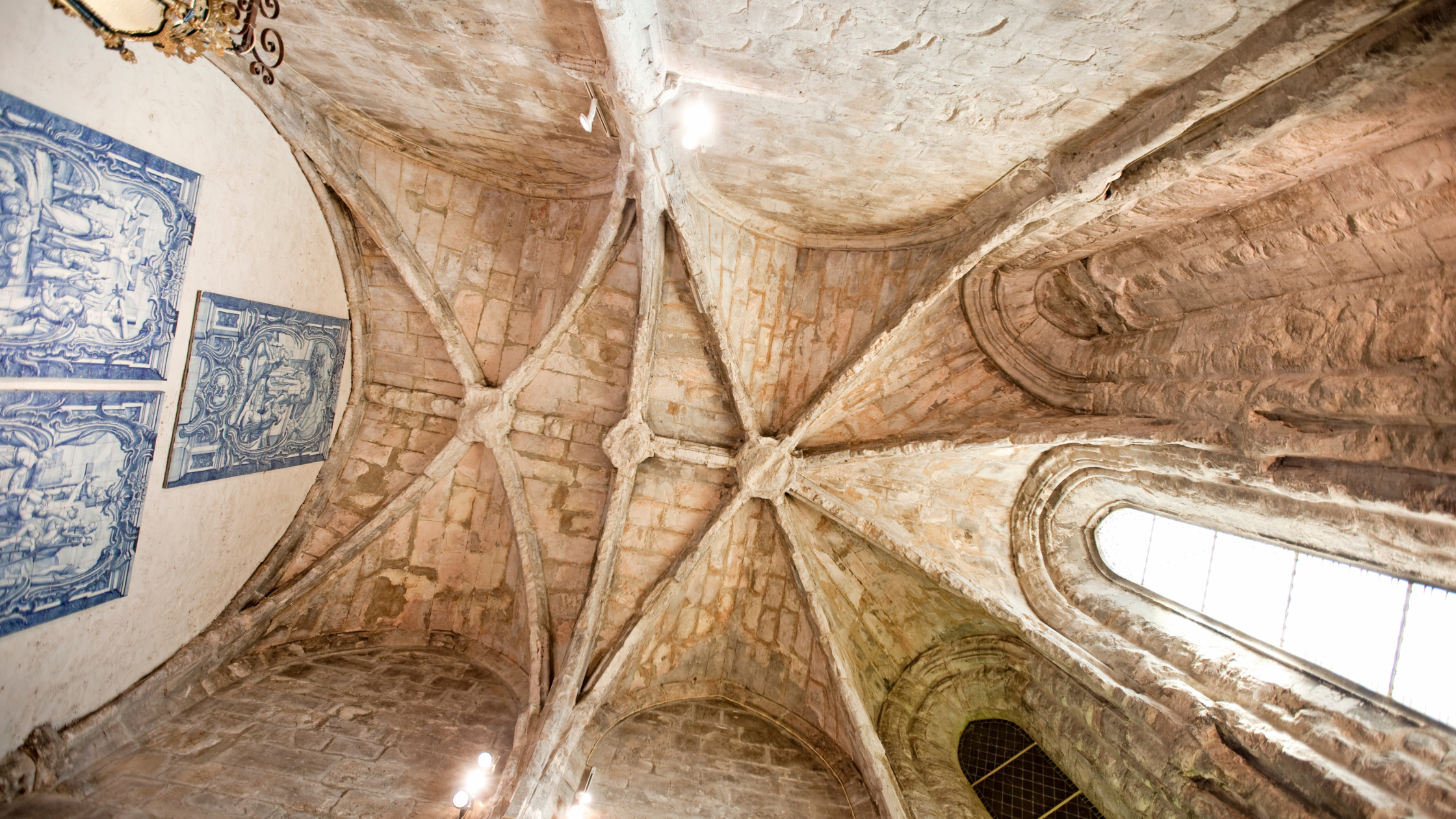 The Carmo Archaeological Museum, situated in the heart of Lisbon, offers a captivating window into the city's history and archaeological heritage. Housed within the ruins of the Carmo Convent, which was partially destroyed by the devastating earthquake of 1755, the museum combines history, archaeology, and architectural splendor. Its collection includes a remarkable array of artifacts, from prehistoric to medieval times, providing insights into Lisbon's evolution through the ages.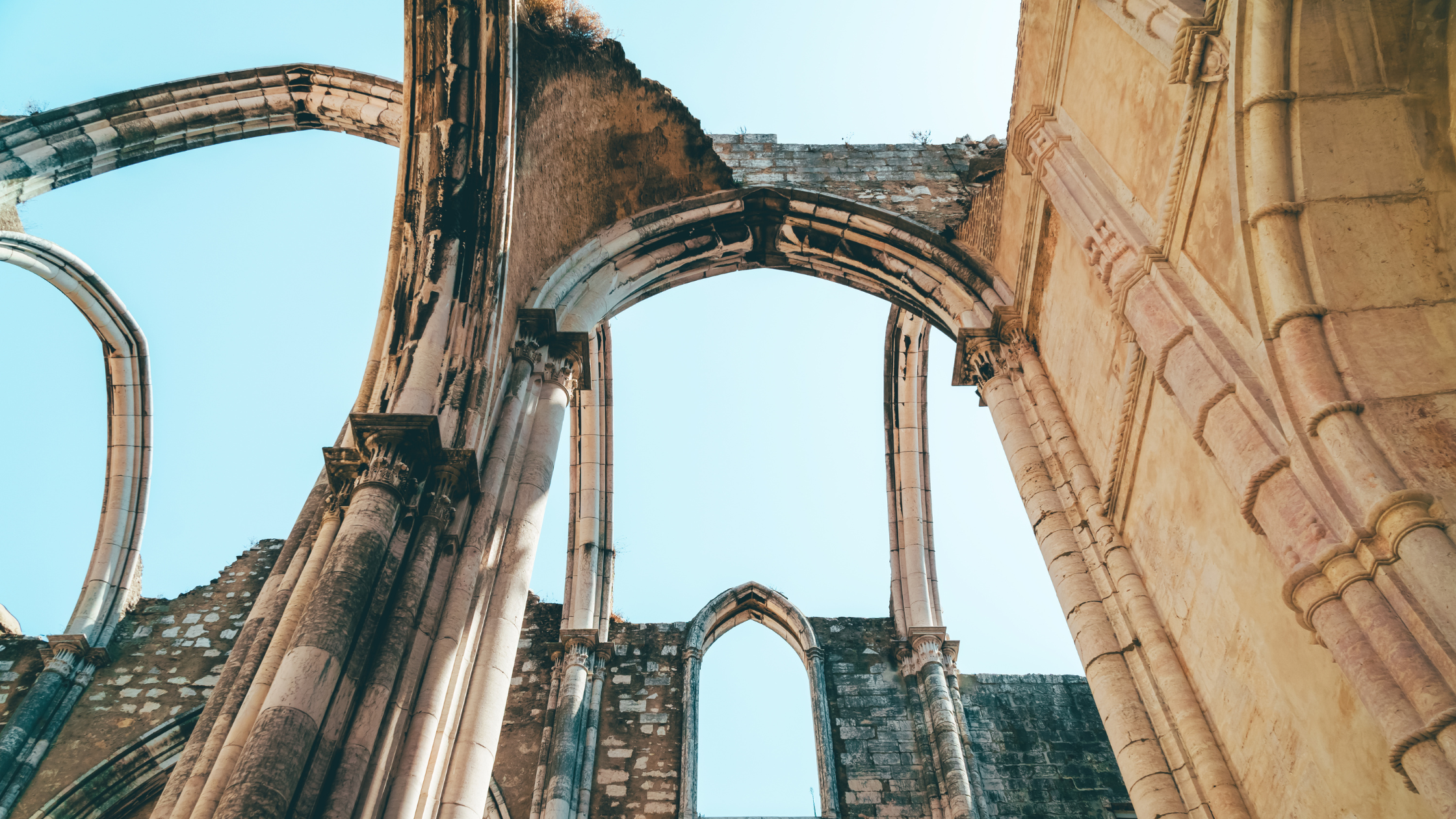 The setting itself is awe-inspiring, with the convent's skeletal arches and open-air design creating an atmosphere that bridges the gap between past and present.
Portuguese Centre of Photography (Porto)
The Portuguese Centre of Photography, located in the enchanting city of Porto, is a haven for photography enthusiasts and art lovers alike. Housed within a historic former prison, this museum is a unique blend of art and history. It features a captivating collection of photographs that span different eras, styles, and techniques, showcasing the evolution of photography as an art form in Portugal and beyond.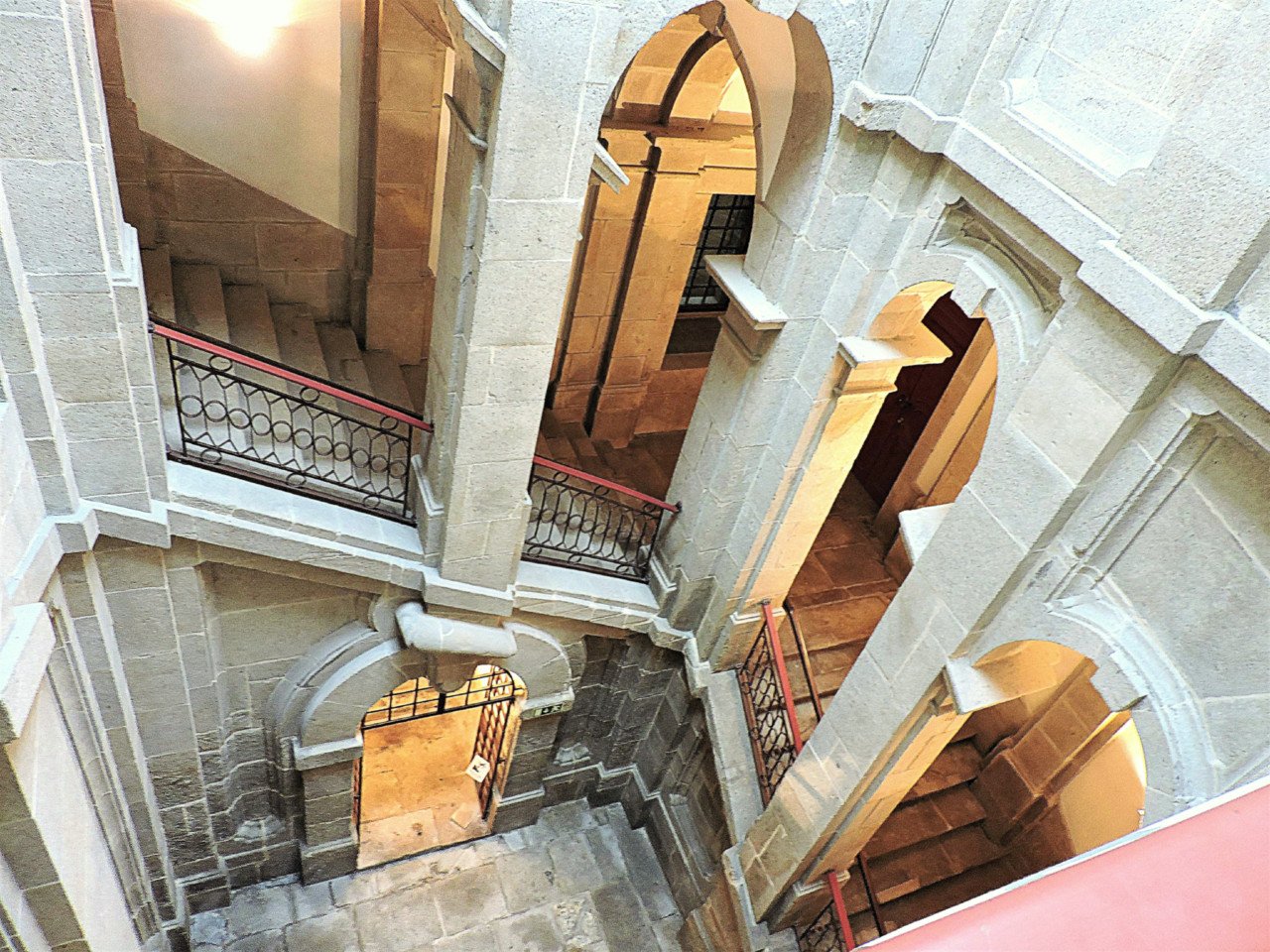 Creator: Picasa
From vintage daguerreotypes to contemporary digital works, the museum provides a comprehensive overview of the medium's rich history. The setting itself adds to the allure, with the museum's location within a well-preserved 18th-century building offering a fascinating juxtaposition between the artistry of photography and the architectural heritage of Porto.
Holocaust Museum of Porto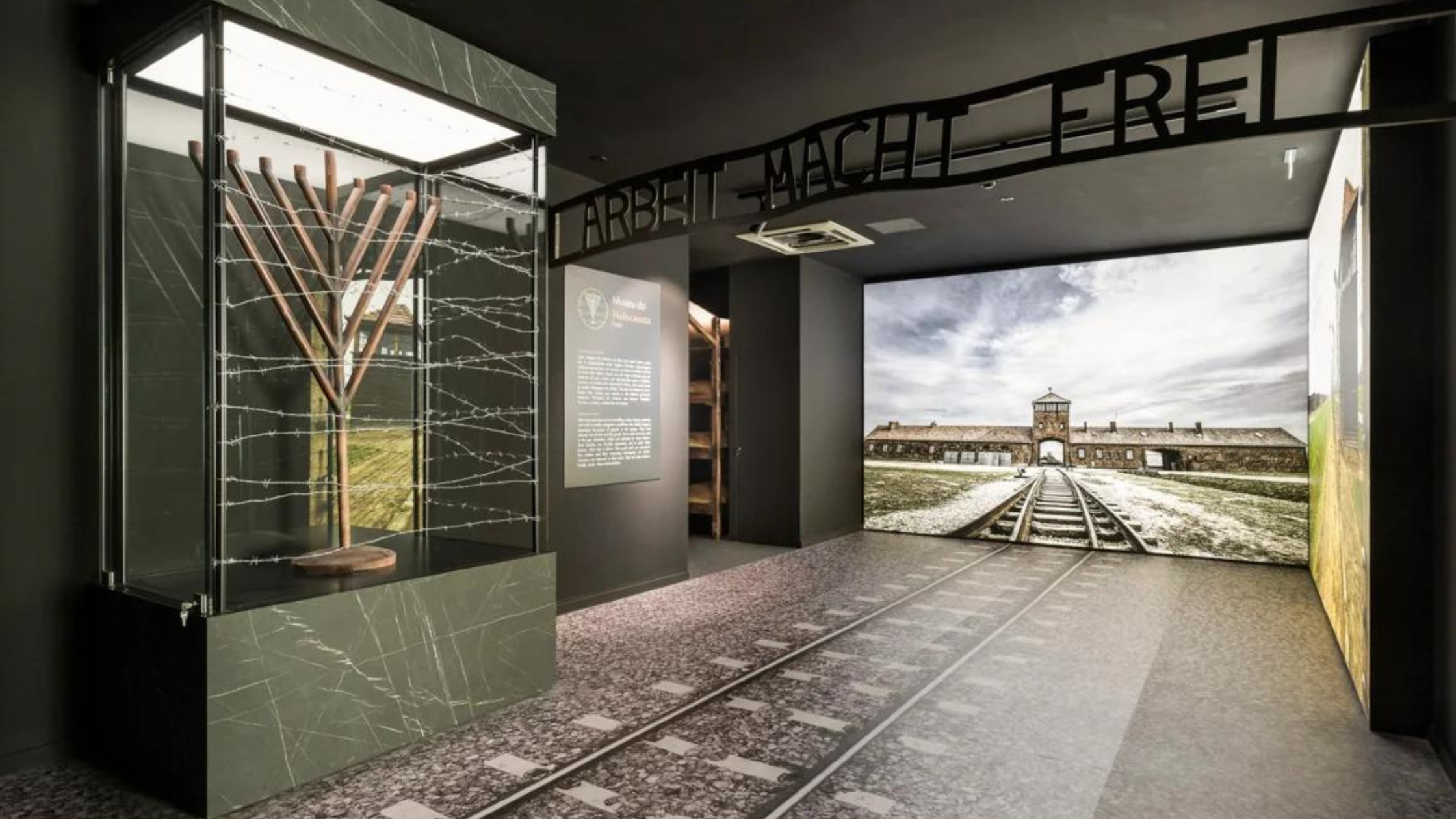 The Holocaust Museum, established by the Jewish Community of Porto (CIP/CJP), marked its official opening in April 2021, situated on Rua do Campo Alegre. Distinguished as the first of its kind on the Iberian Peninsula, this museum offers a comprehensive portrayal of Jewish life preceding the Holocaust, the rise of Nazism, Nazi expansion across Europe, the plight of ghettos, the stories of refugees, the horrors of Concentration, Labor, and Extermination camps, the Final Solution, the harrowing Death Marches, the eventual Liberation, the Post-War Jewish Population, the pivotal Founding of the State of Israel, and the gripping struggle known as "Win or Starve." The museum is also dedicated to honoring The Righteous Among the Nations. Inside, visitors can explore a faithful reproduction of Auschwitz dormitories, a poignant name room, a solemn flame memorial, an educational cinema, a well-appointed conference room, and a resourceful study center. The museum's corridors are adorned with a comprehensive narrative, a vast collection of photographs, and screens that project authentic films documenting the periods before, during, and after this tragic chapter in history.
Medeiros and Almeida Museum (Lisbon)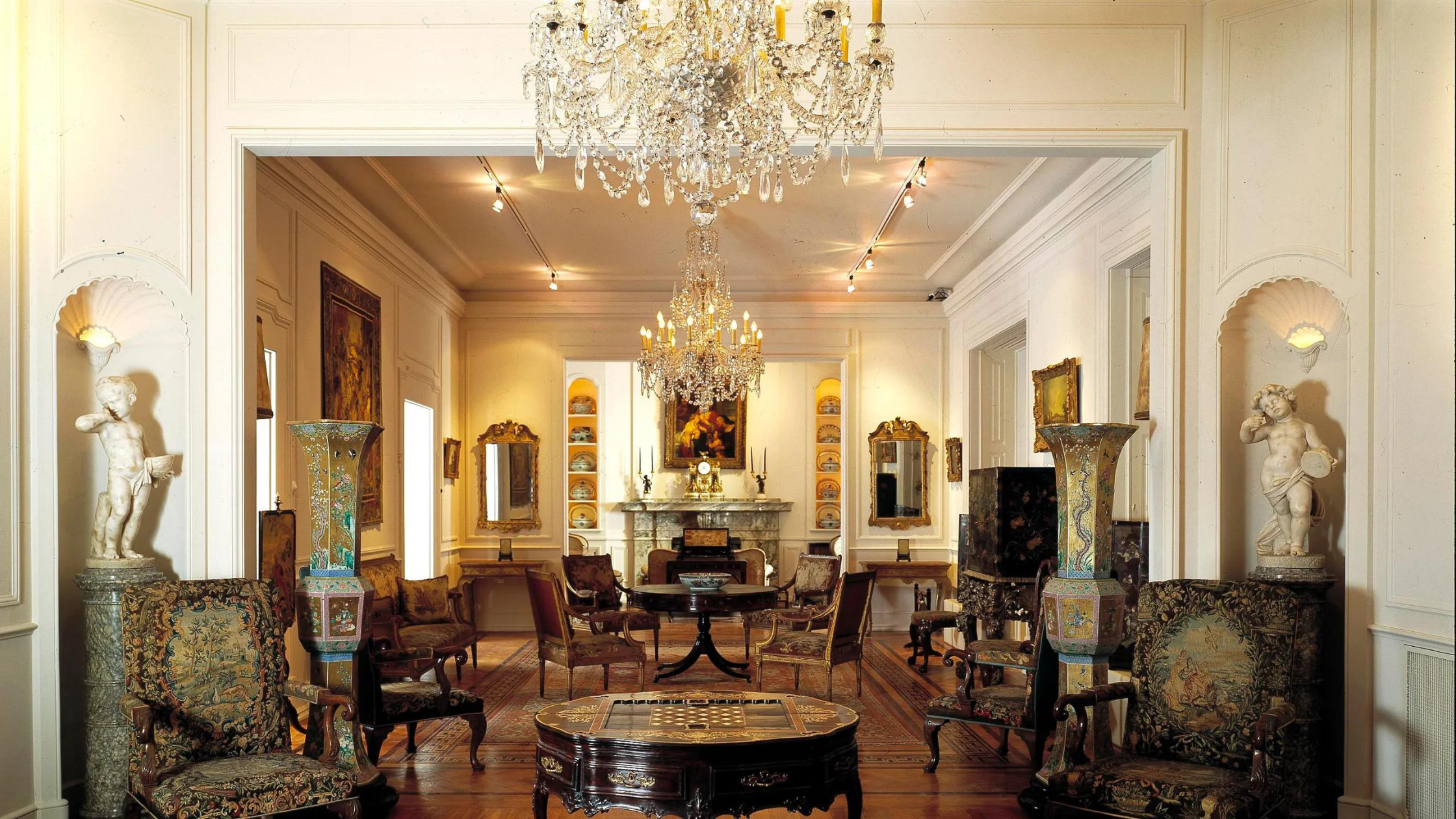 The Medeiros and Almeida Museum in Lisbon is a captivating jewel among Portugal's museums. Housed within a meticulously restored 18th-century palace, this museum offers visitors a journey through time and artistic excellence. The collection, curated by the passionate collector and philanthropist António Medeiros e Almeida, boasts an exquisite array of European and Portuguese art, including paintings, sculptures, furniture, and decorative arts.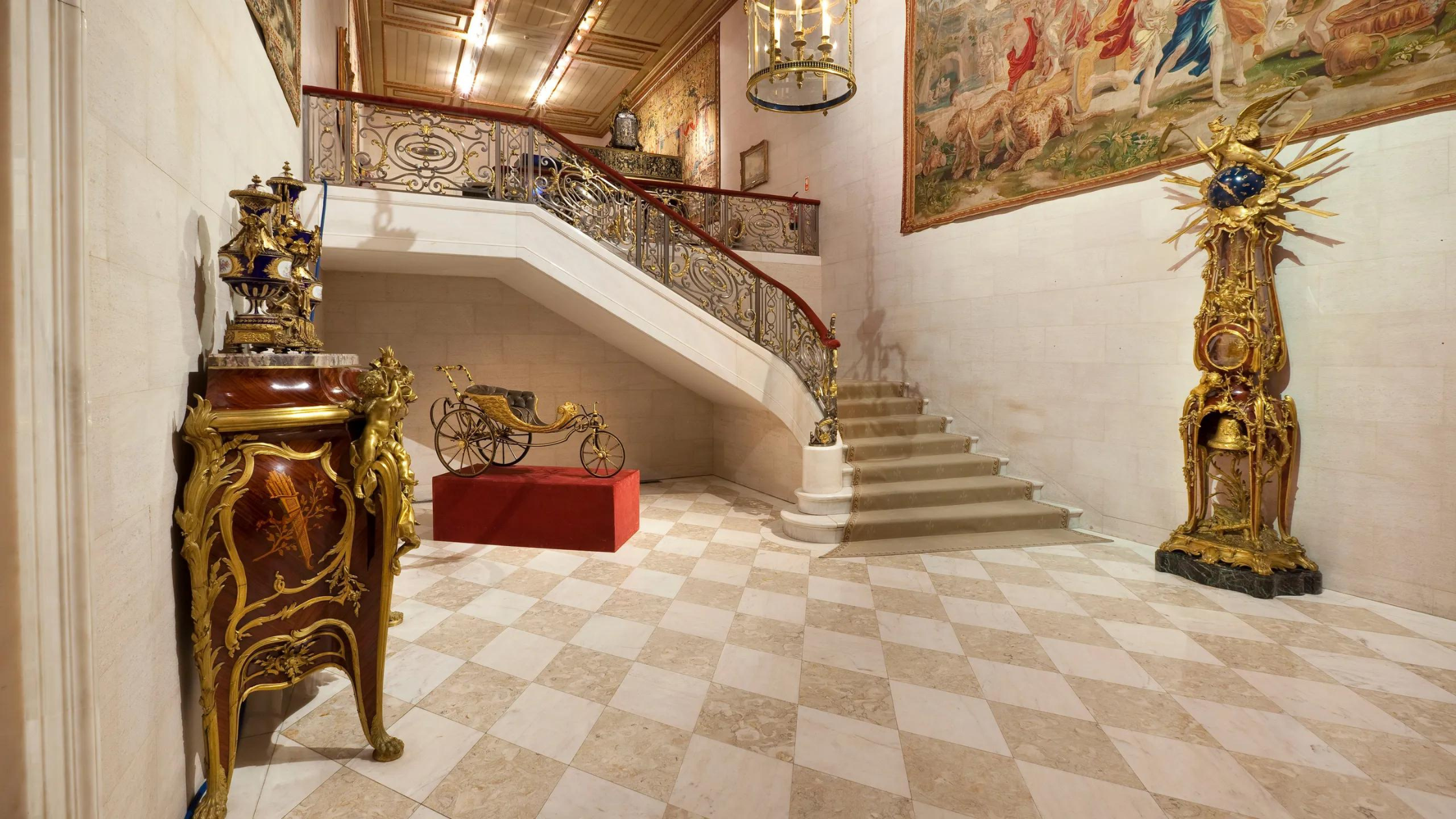 Stepping into this museum feels like entering a time capsule, with each room revealing a new chapter of history and aesthetic beauty. The museum's intimate atmosphere, coupled with its stunning displays, makes it a must-visit destination for art and history enthusiasts, providing a glimpse into the rich cultural tapestry of Lisbon and Portugal as a whole.
Extra
Fernando de Castro House Museum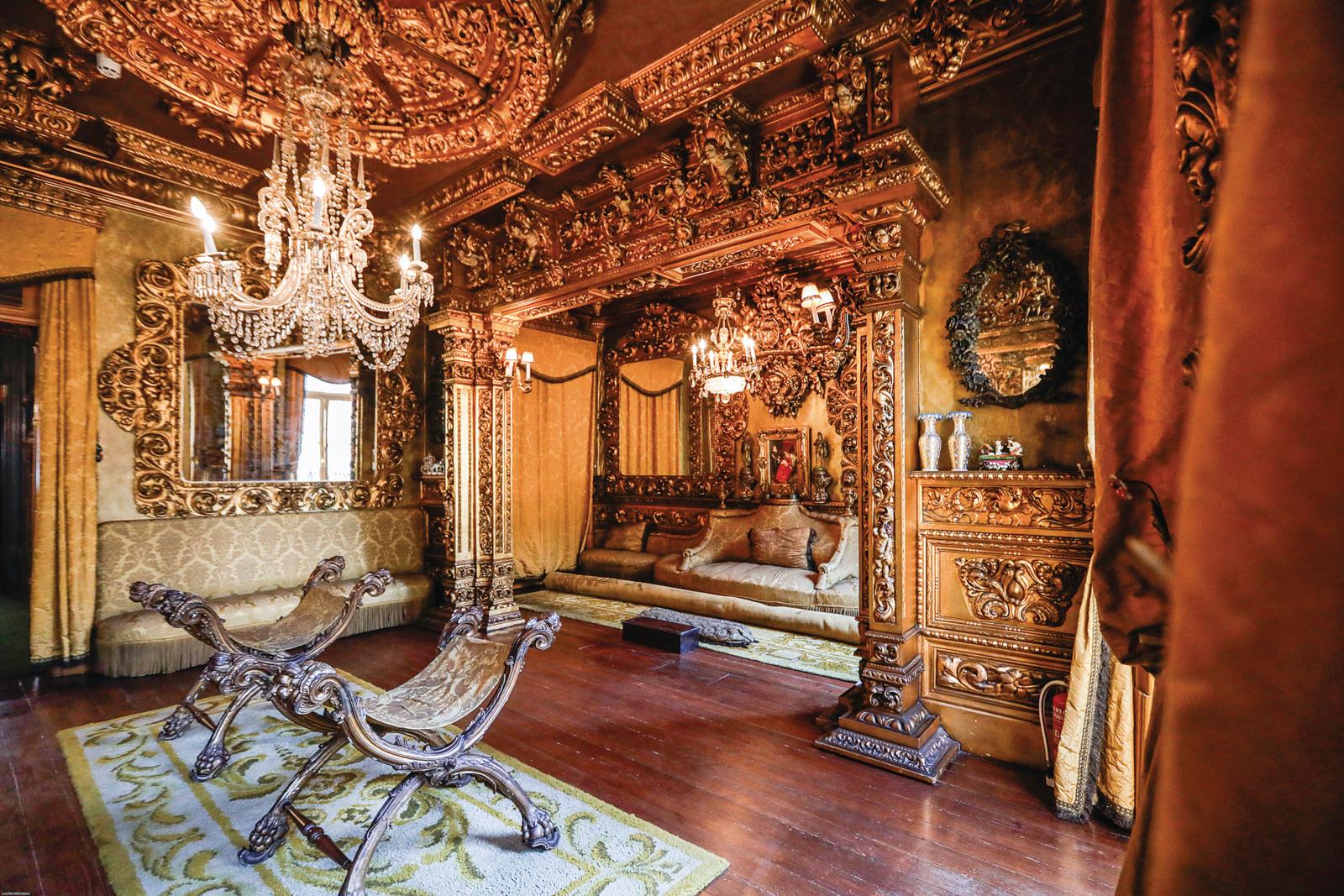 Casa Museu Fernando de Castro, located in sunny Porto, Portugal, is a hidden gem that pays homage to the life and artistic legacy of Fernando de Castro, a prominent Portuguese art collector and scholar. This intimate museum is a treasure trove of art and culture, showcasing an impressive array of paintings, sculptures, ceramics, and decorative arts from different eras and styles. Housed within the charming setting of Castro's former residence, the museum offers visitors a unique opportunity to immerse themselves in the ambiance of a bygone era while exploring a rich and diverse collection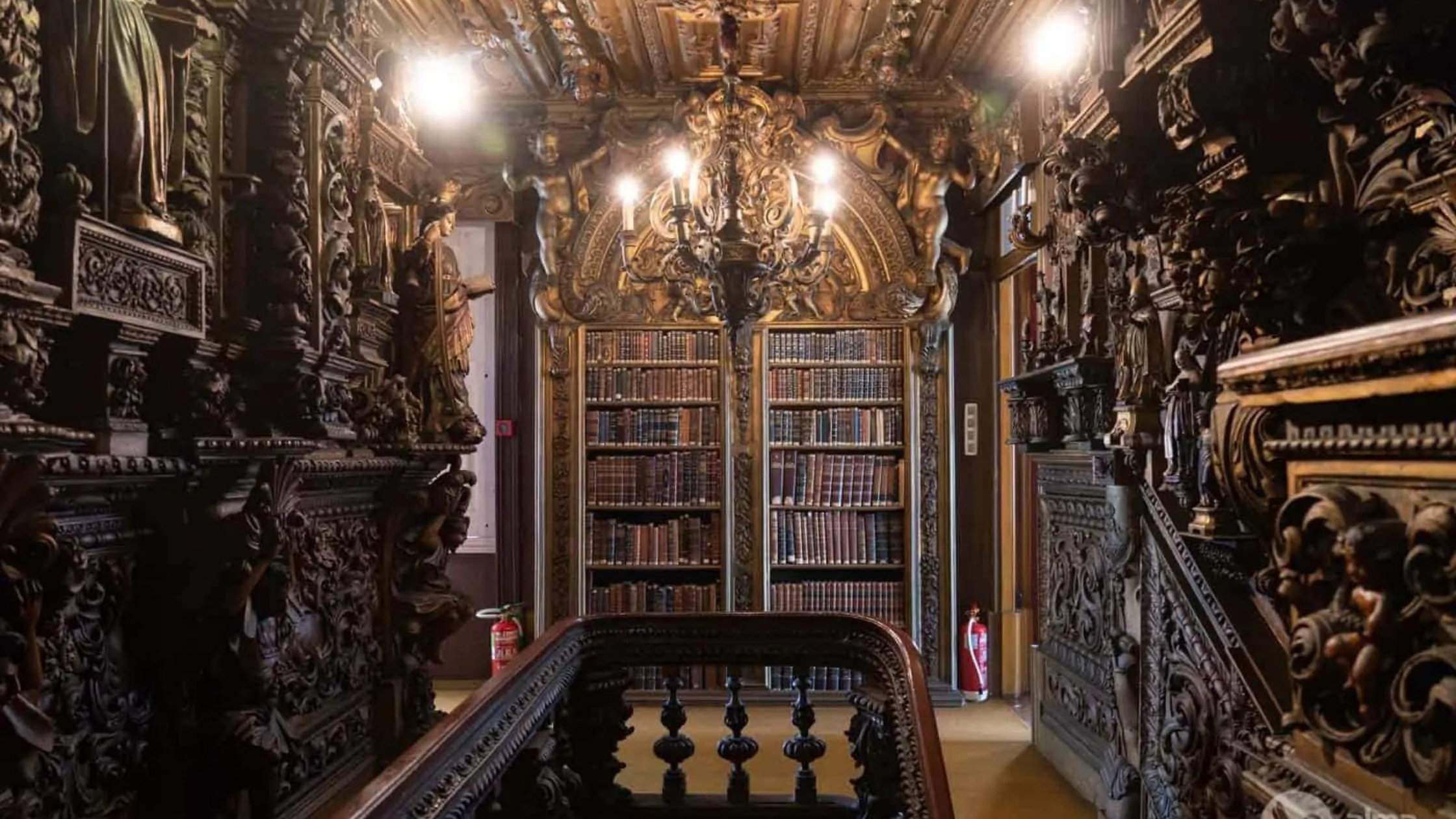 In a country adorned with historical riches and artistic wonders, Portugal's museums stand as luminous gems, beckoning travelers from around the world to embark on a cultural odyssey like no other. From the grand halls of Lisbon to the charming streets of Porto and beyond, each museum narrates a story, unveiling layers of Portugal's captivating past and vibrant present. Whether you're a history buff, an art aficionado, or simply a curious traveler seeking to immerse yourself in diverse and enriching experiences, Portugal's museums offer a breathtaking tapestry of discovery.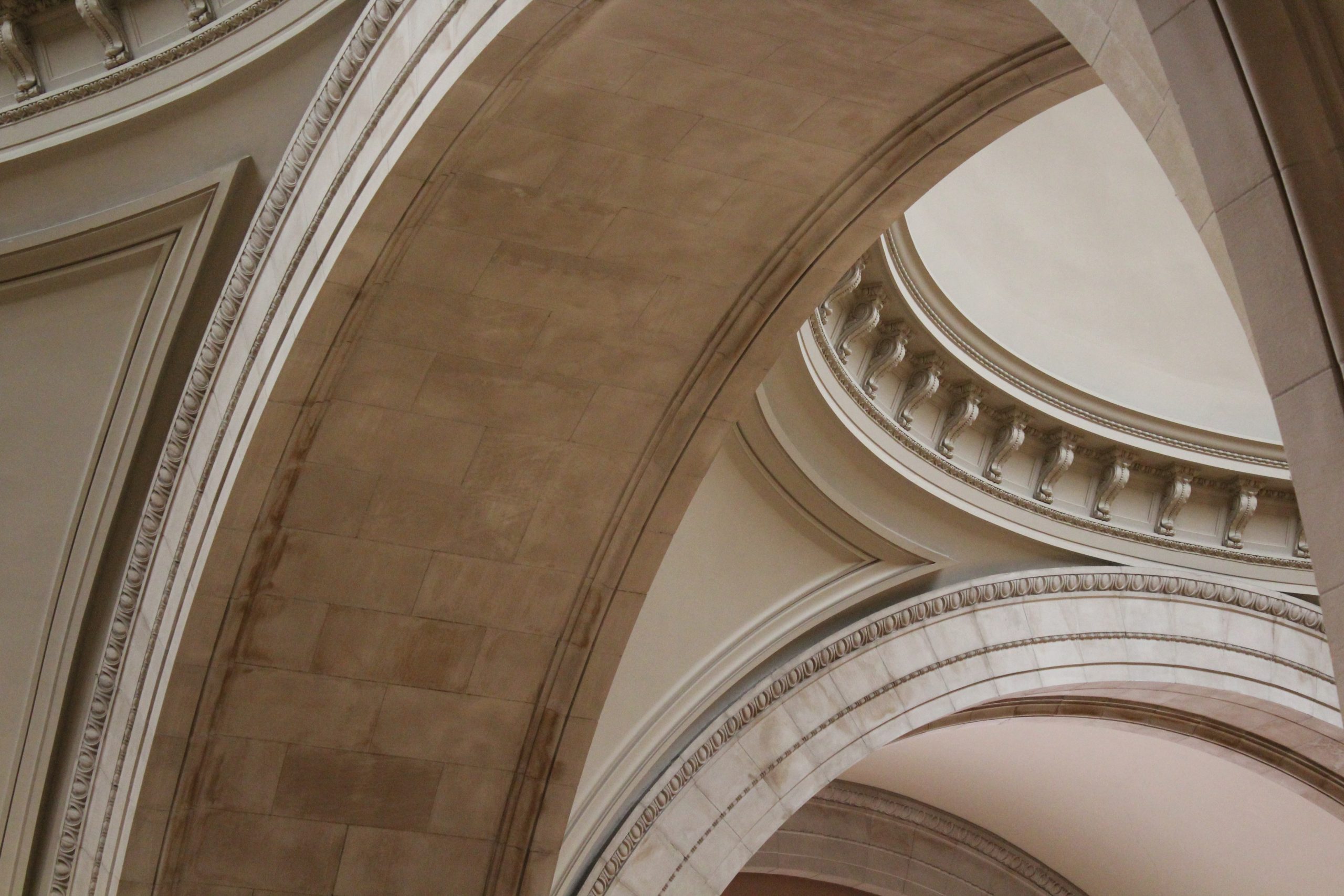 As you plan your next adventure, consider Portugal—a land where history, art, and culture converge to create an unforgettable journey. Explore the museums, soak in the beauty, and allow Portugal's timeless charm to capture your heart. A visit to this captivating country promises to be an enriching and unforgettable experience, leaving you with memories that will last a lifetime. Discover Portugal and embark on the cultural adventure of a lifetime!
So, don't hesitate to embark on your journey to Portugal and uncover the hidden gems that await in this land of arts and history. There's so much more to see, experience, and fall in love with in Portugal. Plan your visit and let the country's cultural wonders captivate your soul. Portugal is calling, and its cultural treasures are ready to be explored!