Have you ever visited the Algarve, the charming coastline of southern Portugal? Well, if you haven't, without a doubt, you should! But either if you had that chance or not, you most certainly have already heard about its gorgeous unusual cave beaches, splendorous weather, luxurious Resorts, Marinas, and numerous top quality Golf courses!
It is only normal since those features are the ones for which Algarve is broadly known across the globe. Andy Symington, a Lonely Planet Writer described the coast of the Algarve as "a seemingly endless series of some of Europe's finest beaches (...) seriously spectacular stretches of sand: the climate and atmosphere are Mediterranean, but (due to the Atlantic) good waves and water sports are available alongside more sedate, family-oriented paddling zones. There are more than 150 beaches to choose from". As a result of that, all sorts of Resorts and Villas offering accommodations, and activities like sightseeing cruises in all kinds of boats and yachts started being available for all the world travelers that came across this secret charming Mediterranean paradise.
Algarve also gained some fame due to Golf. With nearly 40 premium courses on offer with interesting green fees, is definitely a popular destination for golfers, for those who want to learn or perfect this sport's practice. Although it has always been considered an elite sport, there are already many courses that offer lesson packages at nonprohibitive prices!
Yes, for the last couple of decades, these have been the main attributes that led people to choose Algarve. Notwithstanding, there are a lot more distinguishing characteristics and different unusual attractions, that are recently being discovered and highlighted by travel experts and tourists from all over the world.
For instance, Jonathan Bastable talked about the Authentic Algarve in Candé Nast Traveller, as he traveled "from the mountains to the beaches in Portugal's sunshine region" and discovered "fiery piri-piri, Moorish legend and the wild countryside of its western coast". In his words, "This part of Portugal is a great place to eat well, and it is astonishing that it is not better known for its food, which is universally fresh, simple, and delicious." Mentioning the local specialty of chicken piri-piri which can be found in any of the Region's village, and "at the very top end of the culinary scale" the Michelin-starred Ocean Restaurant at the very luxurious Vila Vita Parc Resort & Spa Hotel, one of Wine Tourism in Portugal's most renowned partners! In this interesting Algarve's guide, the writer started with a curious and uncommon observation:" I saw some fine things and met some charming folk in the Algarve, but it is the smells and the tastes of the place that will linger most in my mind: the sweet miasma of the ubiquitous orange groves, the heady scent of the wine cellars, the smoky aroma of chicken roasting on coals, and the sharp tang of the fish markets down by the sea. It all makes for a very perfumed country." And beyond the evident fact that Bastable was a little bewitched by the Portuguese chicken piri-piri, it is notorious that he got to experience a rare side of Portugal's most southern region that is getting more and more acknowledged by foreigners.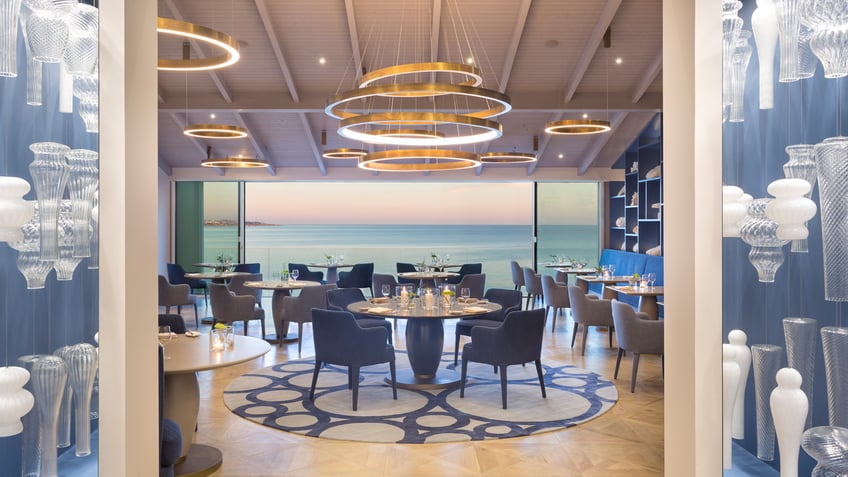 Algarve is also a Wine region with an increasingly growing reputation, with registered designation of origin wines and more than 30 wine producers that generate annually 1.2 million liters of red, white, rosé wine, liqueurs, and Aquavit! Like most Portuguese locations, good wine is everywhere, waiting for you to try it, and even a resort-like Vila Vita has its own cellar and can take you visiting the extraordinary wine-producing estate Herdade dos Grous in Alentejo, which is the star of Vila Vita Group in terms of wine-related experiences. Nevertheless, Villa Vita's Gothic-style wine cellars located 8 meters (26 ft.) below ground, built with bricks made in Egypt, Austria, and Greece more than 150 years ago, house 11,000 bottles of wine from all around the world which are kept with all the Sommeliers attention and affection! Wine is most surely a common passion in Portugal, and even Sir Cliff Richard now has a palazzo in the nearby village of Guia with a Sir Cliff now has a palazzo in the nearby village of Guia and produces his wine. The Adega do Cantor or Winery of the Singer was born from his idea to plant a vineyard at his property Quinta do Moinho that provided the genesis point for the Vida Nova range of wines.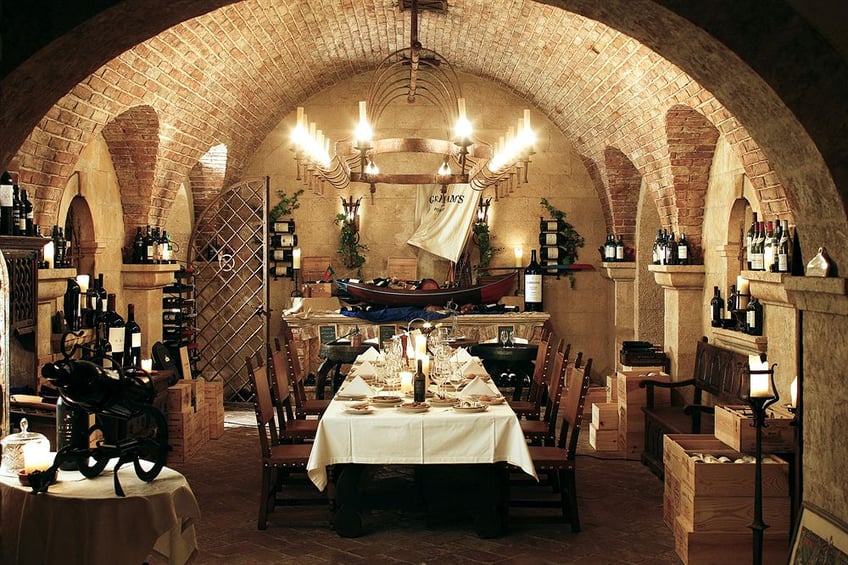 Another peculiar popular attraction concerning the Algarve is Silves, the old Moorish capital of the Algarve, where the Arab influence is still very omnipresent nowadays. "There is a legend about Silves that seems to address the melding of cultures that occurred in this fertile land. It is said that the Moorish king of Silves took a Scandinavian princess as his wife. She was happy with him, but as soon as she settled in Silves she became ill and listless. The doctors could do nothing for her, but the king's wisest counselor advised him to plant almond trees all over the plain. The king did as he was told without knowing why, and come the spring the land was carpeted with white almond blossom. When the queen saw this sight she immediately began to recover. 'I have been so homesick,' she said, 'but this reminds me of the snows in my father's kingdom.' Almond trees in blossom are today still one of the most appreciated views in Silves.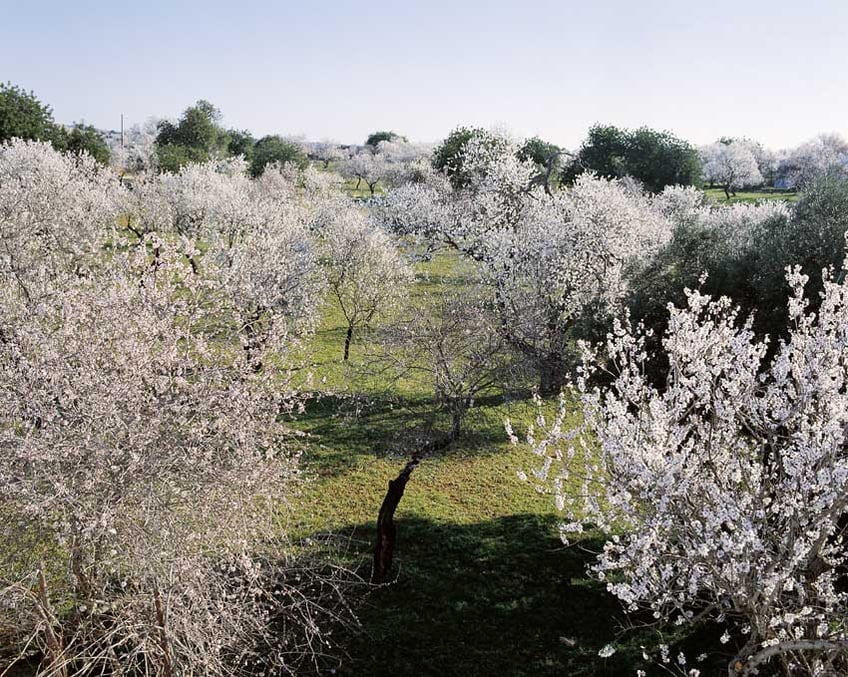 Seth Sherwood wrote in The Other Algarve article for The New York Times that "You can barely hurl a fez, in fact, without hitting some Moorish homage in Silves. Ceramic tiles with swirly Arabesque patterns form the facades of many of the two-story buildings, and shops on Rua Elias Garcia display Moroccan hammered brass lanterns. Within a 16th-century house called Estudio Destra, one of many artists' studios sprinkled around town, shelves showed off ceramic plates, jars, and tiles whose geometric patterns and stylized animals, a brochure explained, were influenced partly by Moorish motifs.
"The earliest and best examples of European tiles are here in southern Portugal and Spain because of the Moorish conquest," explained the gallery's owner, a British expatriate named Roger Metcalfe, while carefully etching a ceramic vase.
I found the genuine articles in the municipal museum, a modern building constructed around a deep medieval cistern. Display cases showed off painted pottery — as well as finely carved bone and delicate colored glass — that had been excavated from this once-thriving Arab city."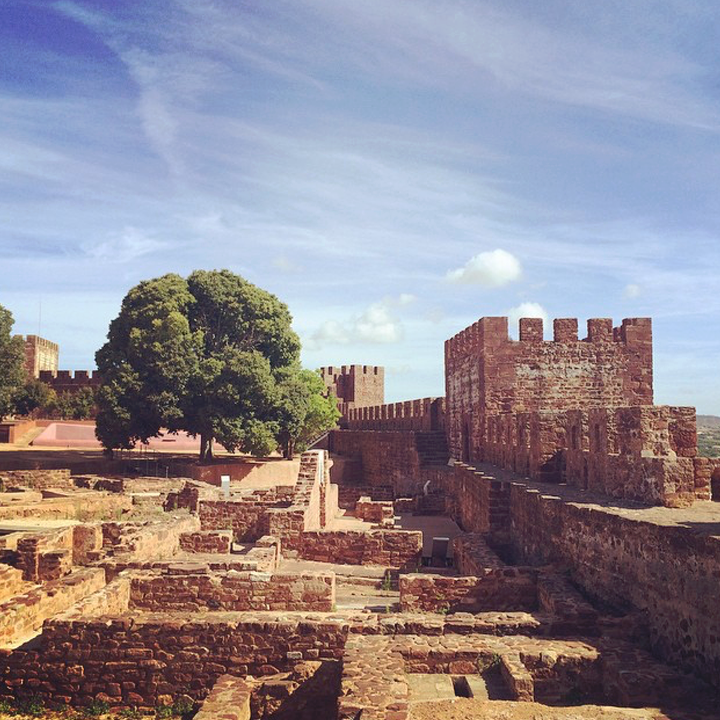 So, as you see, there is another newly discovered Algarve that complements and enriches the Algarve we used to know! That is why Wine Tourism in Portugal decided to launch another Exclusive Tour that combines all these diversified and enhancing experiences that are only possible in Europe's most famous secret!
This Premium Tour Algarve is an alluring 3-day experience, that will check you in at the exquisite Vila Vita Parc Resort & Spa Hotel where you will wake up to an amazing view and recharge your batteries with a fantastic breakfast that will rejoice your palate as well as your eyes... always looking over the gorgeous live blue sea! Silves is also on the itinerary, and you will be able to discover Silve's history and cultural heritage, visiting the 18th-century Castle of Silves, the Cathedral, and the Archeology Municipal Museum, where you can find objects with 8,000 years of history.
As you cannot visit any Portuguese wine region without experiencing excellent wines, you will have the opportunity to enjoy international well-reputed wines in an interesting wine tasting at the famous Quinta dos Vales and visit the interesting sculptures in its gardens and vineyard. You will also have the chance to sense the authentic Algarve at the picturesque fisherman village of Carvoeiro, where you can enjoy the sun and the outstanding beaches. An extraordinary deluxe meal paired with a renowned wine list, in the charming Ocean restaurant, as we pointed out before, owner of a Michelin Star. A luxurious 4 4-hour yacht Cruise along the Algarve's famous beach caves is a top experience that adds an upgraded exclusivity touch to this tour, assuring it will be a journey you won't forget!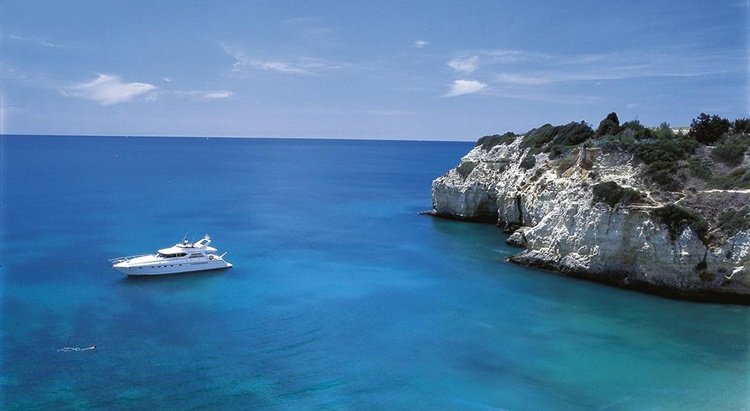 Off course Algarve will always still have many different experiences to unveil, and you can cover many more by customizing your own tour with Wine Tourism in Portugal's bespoke travel experts, but this tour is really a superb combination of the best Algarve has and always had for you to discover!