The Alentejo, a region of captivating beauty in Portugal, is a treasure trove of wonders waiting to be discovered. Nestled between rolling plains and a pristine coastline, the Alentejo enchants visitors with its idyllic landscapes, rich cultural heritage, and warm hospitality.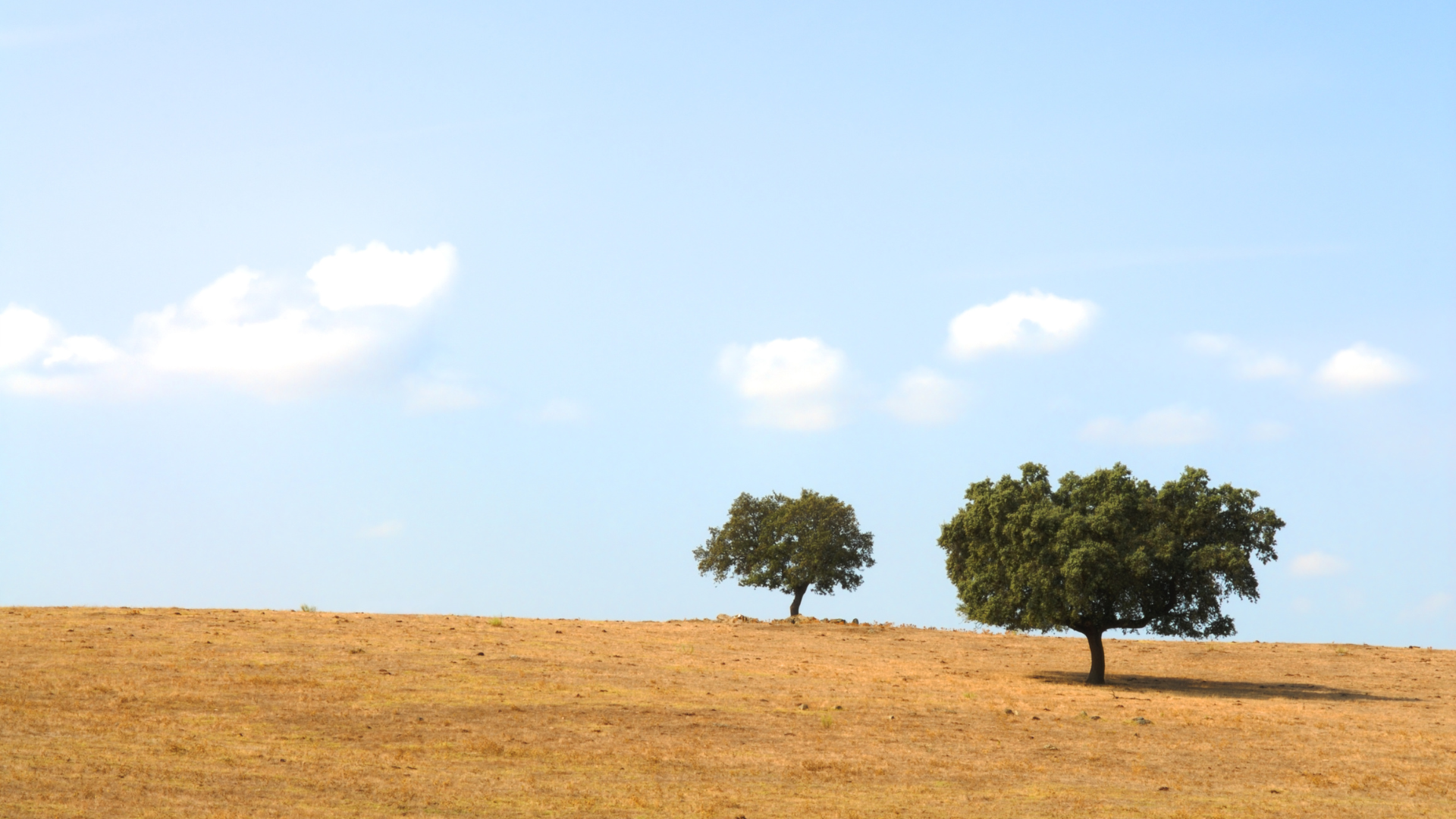 Getty Images
This region is known for its vast vineyards, which produce some of the best wines in the country. From the historic city of Évora, with its ancient Roman ruins and charming streets, to the stunning beaches of the Costa Vicentina, where dramatic cliffs meet the waves of the Atlantic Ocean, the Alentejo offers a diverse range of experiences.

Travelers can explore medieval hilltop villages like Marvão, situated high on the plains, or nourish in the gastronomic delights of Serpa, known for its traditional cheeses and mouth-watering cuisine. The wonders of the Alentejo go beyond its natural and architectural beauty; it is a place where time seems to slow down, allowing visitors to immerse themselves in the tranquility and authenticity of rural Portugal. With its scenic landscapes, rich history, exquisite wines, and warm people, the Alentejo promises an unforgettable journey full of charm and discovery.
Explore Évora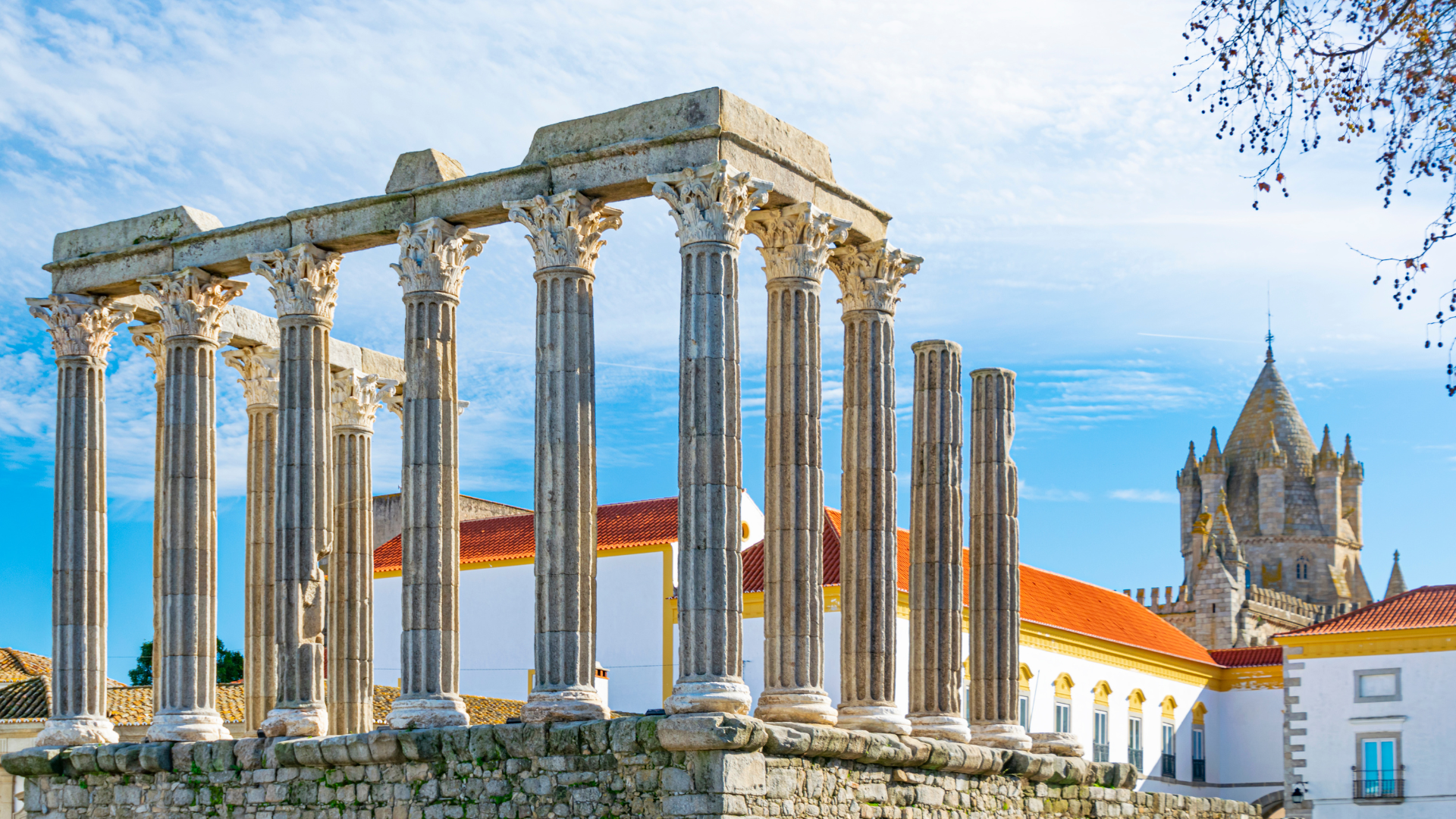 Getty Images
Start your Alentejo adventure by visiting the historic city of Évora, a UNESCO World Heritage site. Wander through its charming streets, marvel at the well-preserved Roman Temple, and discover the Gothic Évora Cathedral. Don't miss the hauntingly beautiful Chapel of Bones (Capela dos Ossos), a unique and intriguing attraction. Enjoy a leisurely meal at a local restaurant, savoring traditional Alentejo cuisines like migas or açorda, paired with a glass of local wine.
Wander through the winding streets of Évora's historic center, where every corner reveals a piece of the city's storied past. Admire the picturesque whitewashed houses, the medieval walls, and the charming squares that exude a timeless charm. Don't miss the beautiful Praça do Giraldo, the main square of Évora, with its bustling atmosphere and iconic fountain.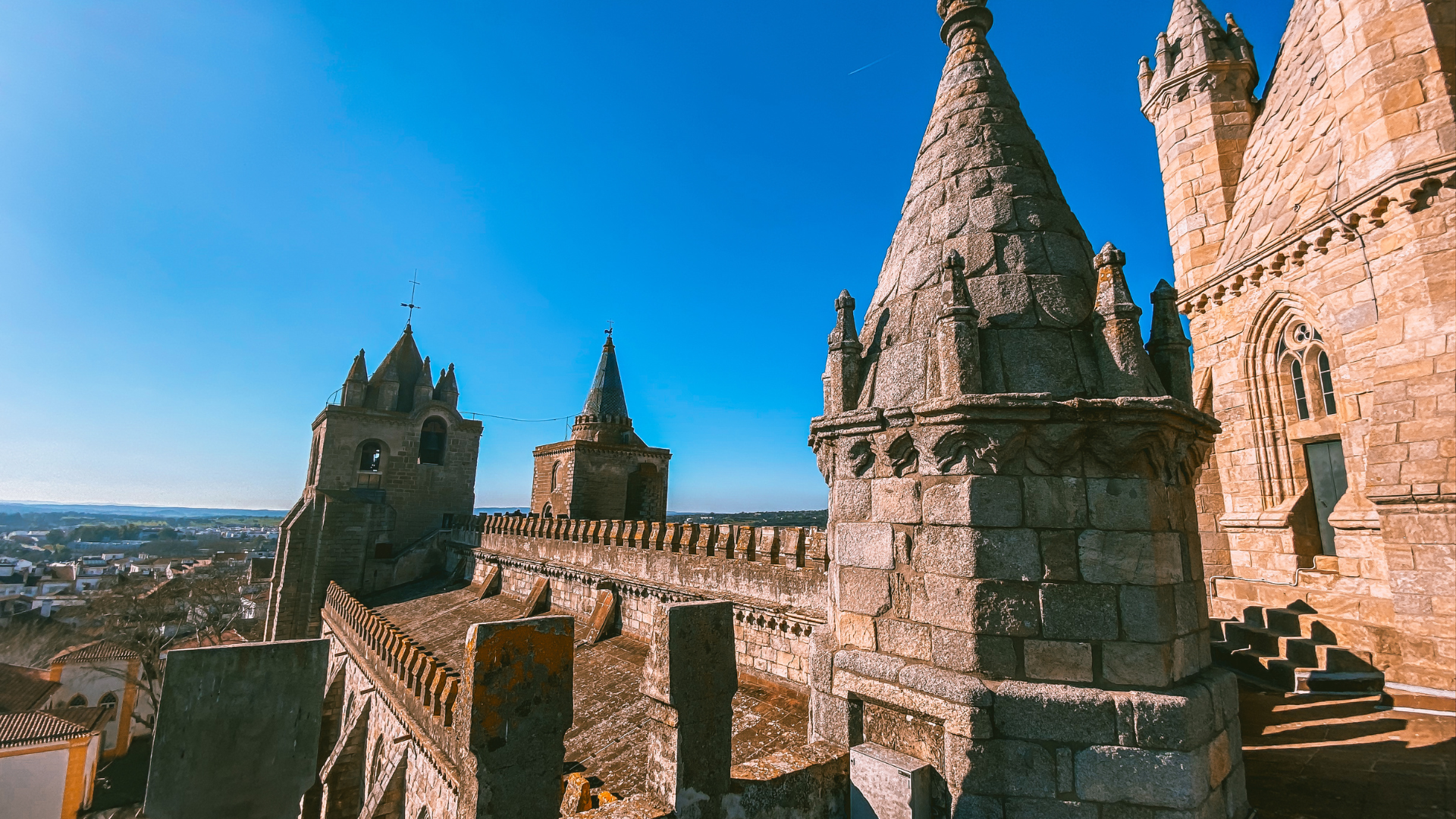 Getty Images
Enjoy the flavors of Alentejo cuisine at the city's traditional restaurants. Sample hearty dishes like açorda (bread-based soup), migas (breadcrumbs with pork), or the famous regional dish of pork with clams. Pair your meal with a glass of Alentejo wine, known for its robust character and rich flavors. Évora is a city that encapsulates the essence of Alentejo, with its rich history, architectural wonders, and gastronomic delights. Immerse yourself in the charm of this enchanting city, and you will be rewarded with unforgettable experiences that will leave a lasting impression.
Discover the Alentejo Wine Route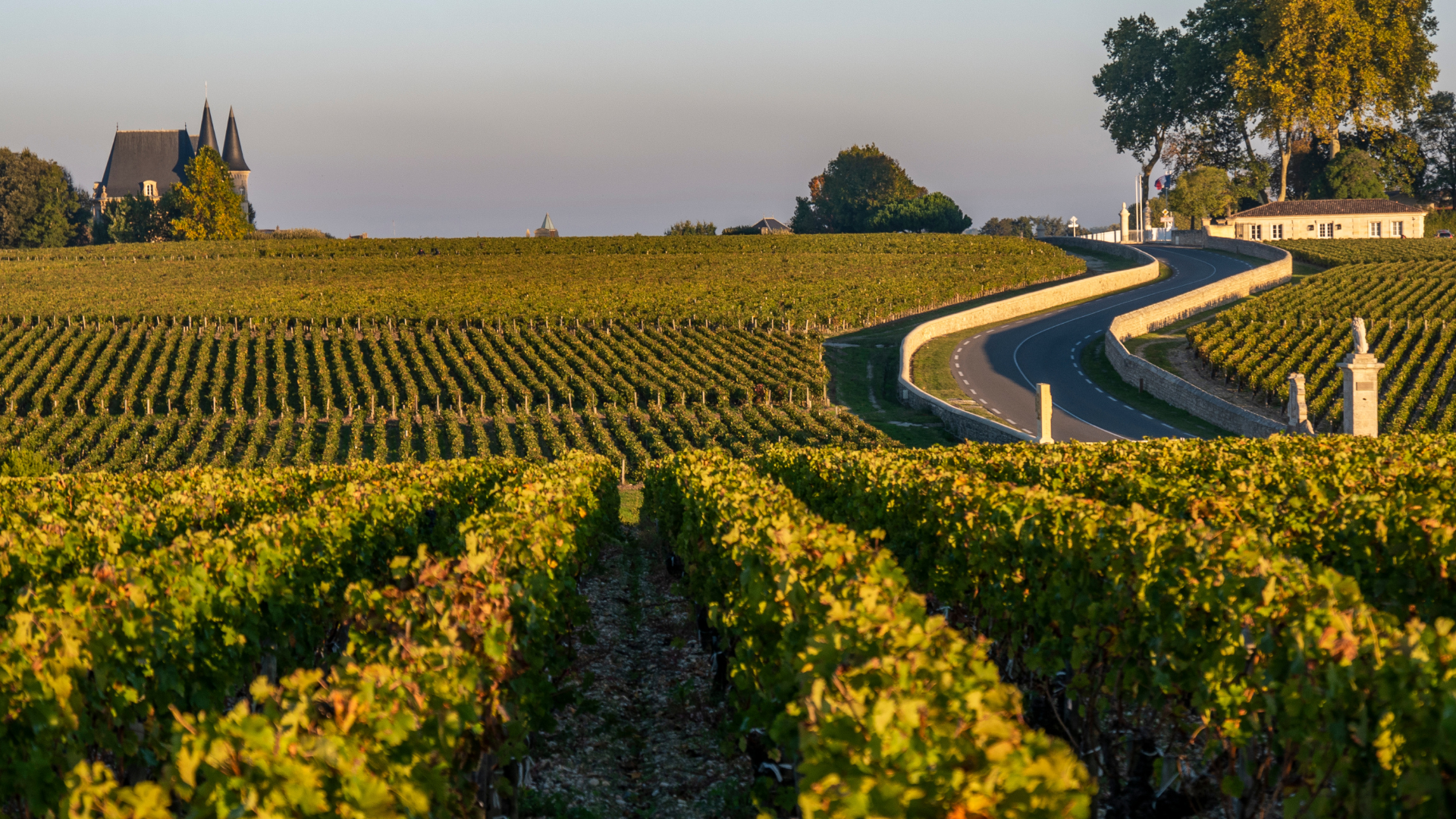 Getty Images
Embarking on the Alentejo Wine Route is a journey that wine enthusiasts and explorers of the region's culture and beauty simply cannot miss. Stretching across the picturesque landscapes of Alentejo, this route takes you through rolling vineyards, charming wineries, and historic towns, offering an immersive experience of the world of Alentejo wines.
Discover the art of winemaking as you visit renowned vineyards and engage with passionate winemakers who will guide you through the process from grape to bottle. Sample a wide range of exquisite wines, from robust reds to crisp whites and elegant rosés, each reflecting the unique terroir of Alentejo. Immerse yourself in the region's winemaking traditions and learn about the innovative techniques employed to create exceptional vintages. Along the way, enjoy the warm hospitality of local wineries, where you can indulge in wine tastings, take guided tours of cellars, and even participate in hands-on experiences like grape picking or blending your own wine.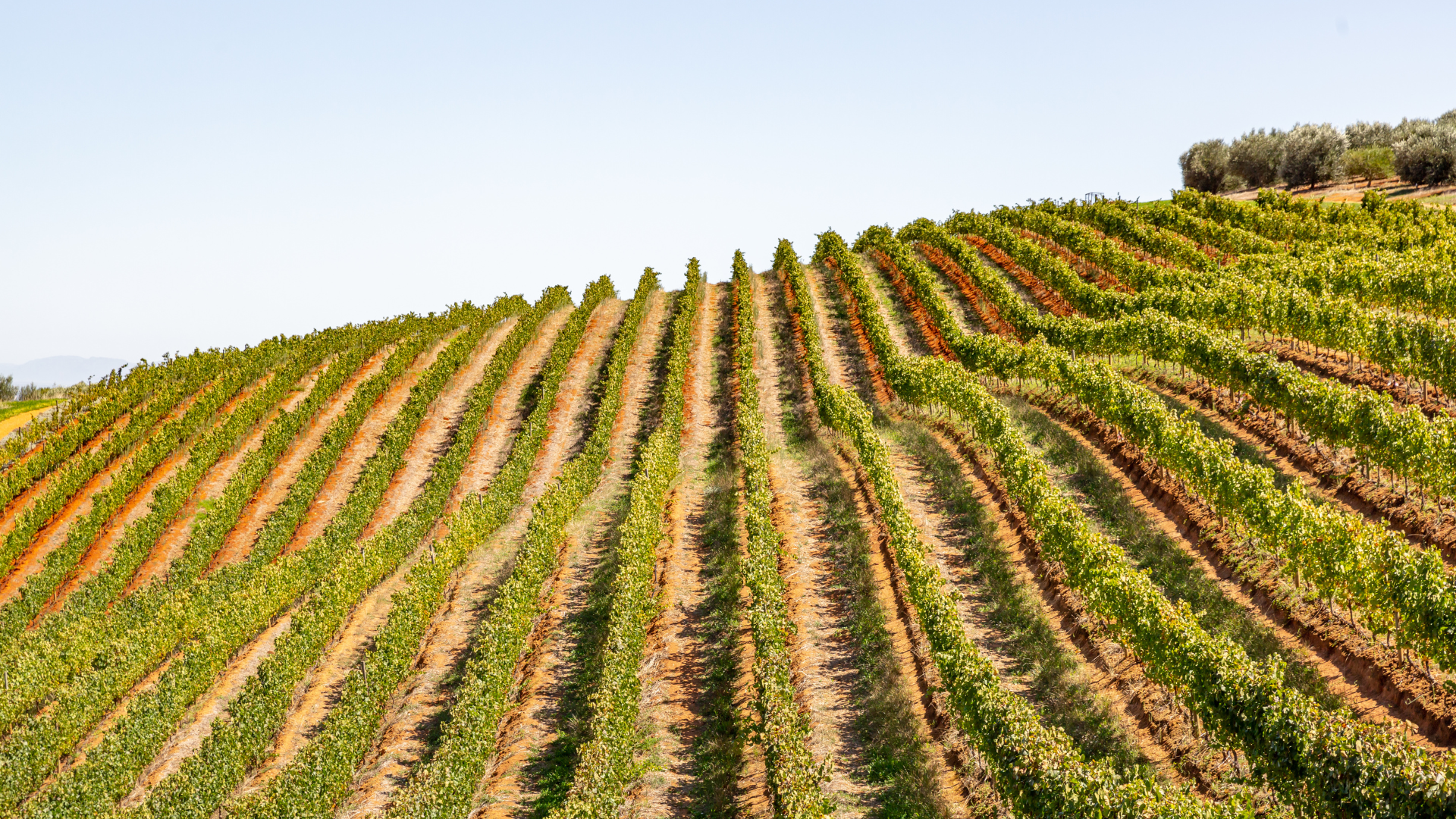 Getty Images
As you traverse the Alentejo Wine Route, take the opportunity to explore the scenic beauty of the countryside, dotted with charming villages and historic sites. Experience the harmonious fusion of wine, nature, and culture that makes Alentejo a truly enchanting destination. Whether you are a wine connoisseur or simply seeking an immersive and unforgettable experience, the Alentejo Wine Route promises to delight your senses and leave you with a deep appreciation for the wines and the region that produces them.
Visit Marvão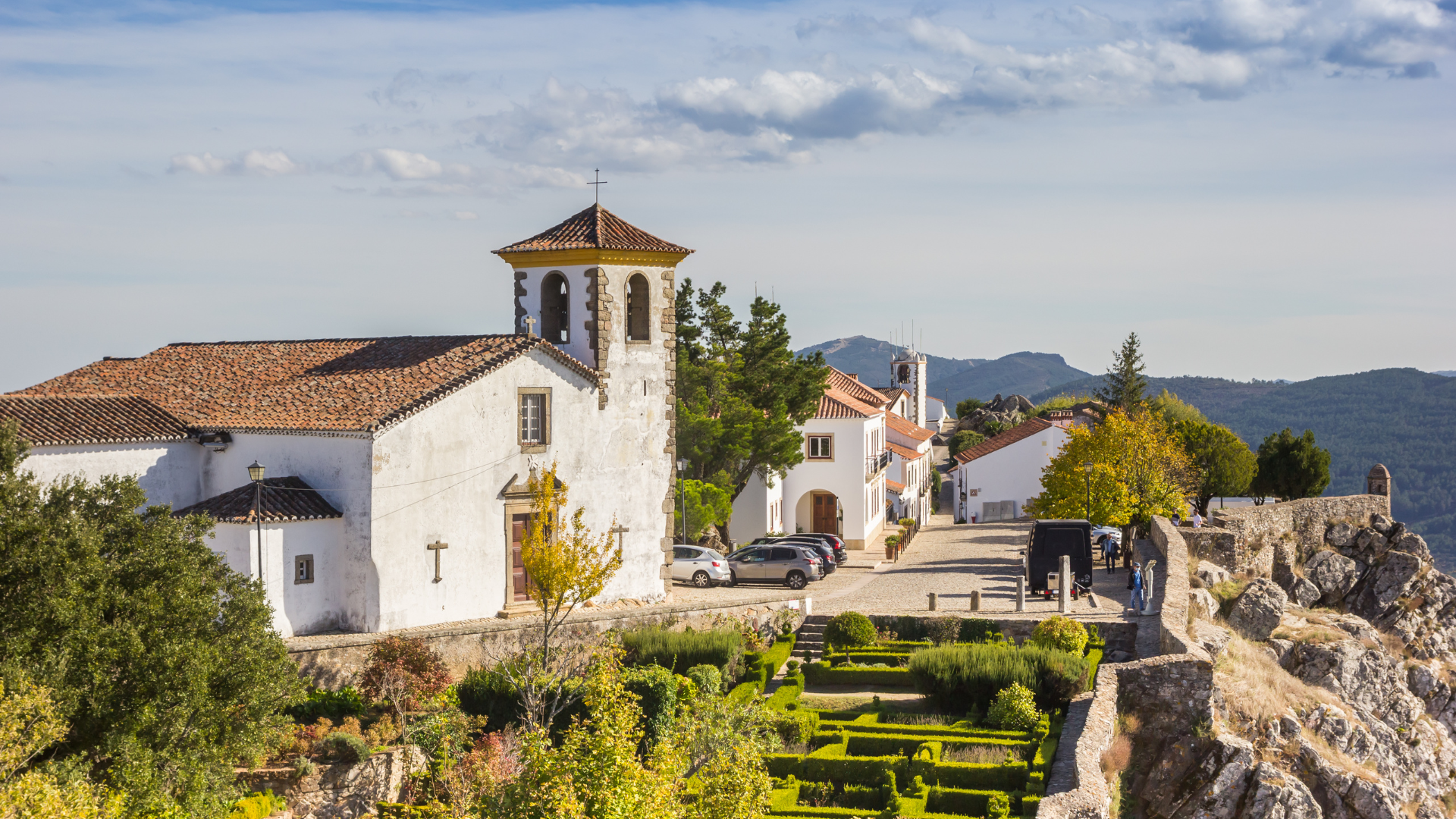 Getty Images
A visit to Marvão is a journey back in time to a captivating medieval village perched atop a hill in the Alentejo region of Portugal. This hidden gem offers a truly enchanting experience for those seeking history, breathtaking vistas, and a tranquil atmosphere. As you approach Marvão, you'll be greeted by its imposing castle walls, which encircle the entire village and offer panoramic views of the surrounding plains and mountains.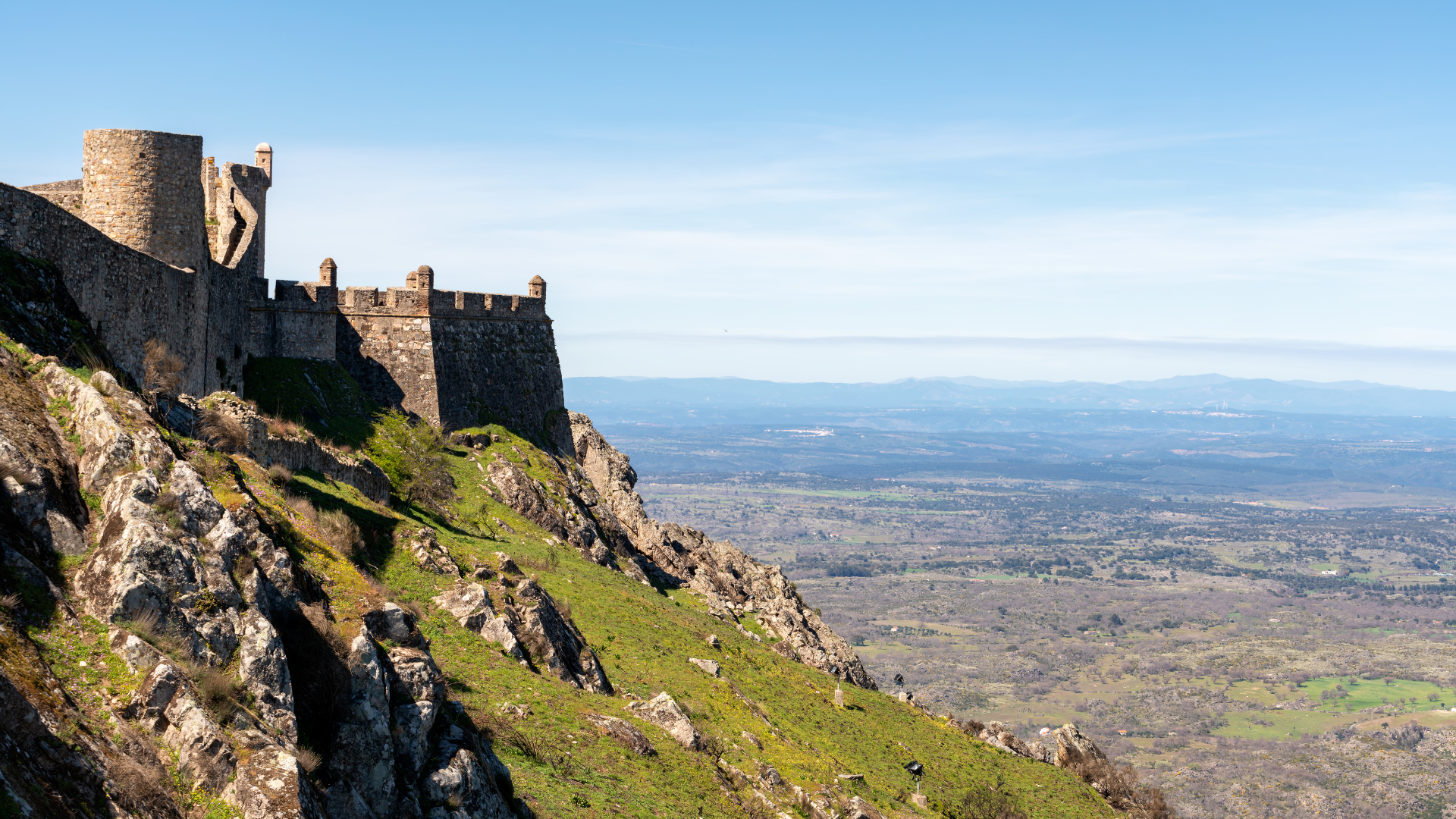 Getty Images
Step into the narrow, cobblestone streets and wander through the charming village, where whitewashed houses adorned with colorful flower pots create a picturesque setting. Explore the medieval castle, a testament to Marvão's rich heritage, and uncover its fascinating history through its towers, battlements, and fortified walls. Visit the village museum, which houses artifacts that showcase the region's past, from Roman times to the Middle Ages. Stroll along the castle walls to fully appreciate the awe-inspiring vistas that stretch as far as the eye can see.
Marvão also offers delightful local cuisine, so be sure to savor traditional dishes like migas or wild boar accompanied by a glass of Alentejo wine. The genuine warmth and hospitality of the locals add an extra layer of charm to your visit. Whether you explore the village's historical sites, take in the breathtaking views, or simply revel in the tranquility of this magical place, a visit to Marvao is an experience that will leave an indelible mark on your heart.
Delight

in Serpa's Gastronomy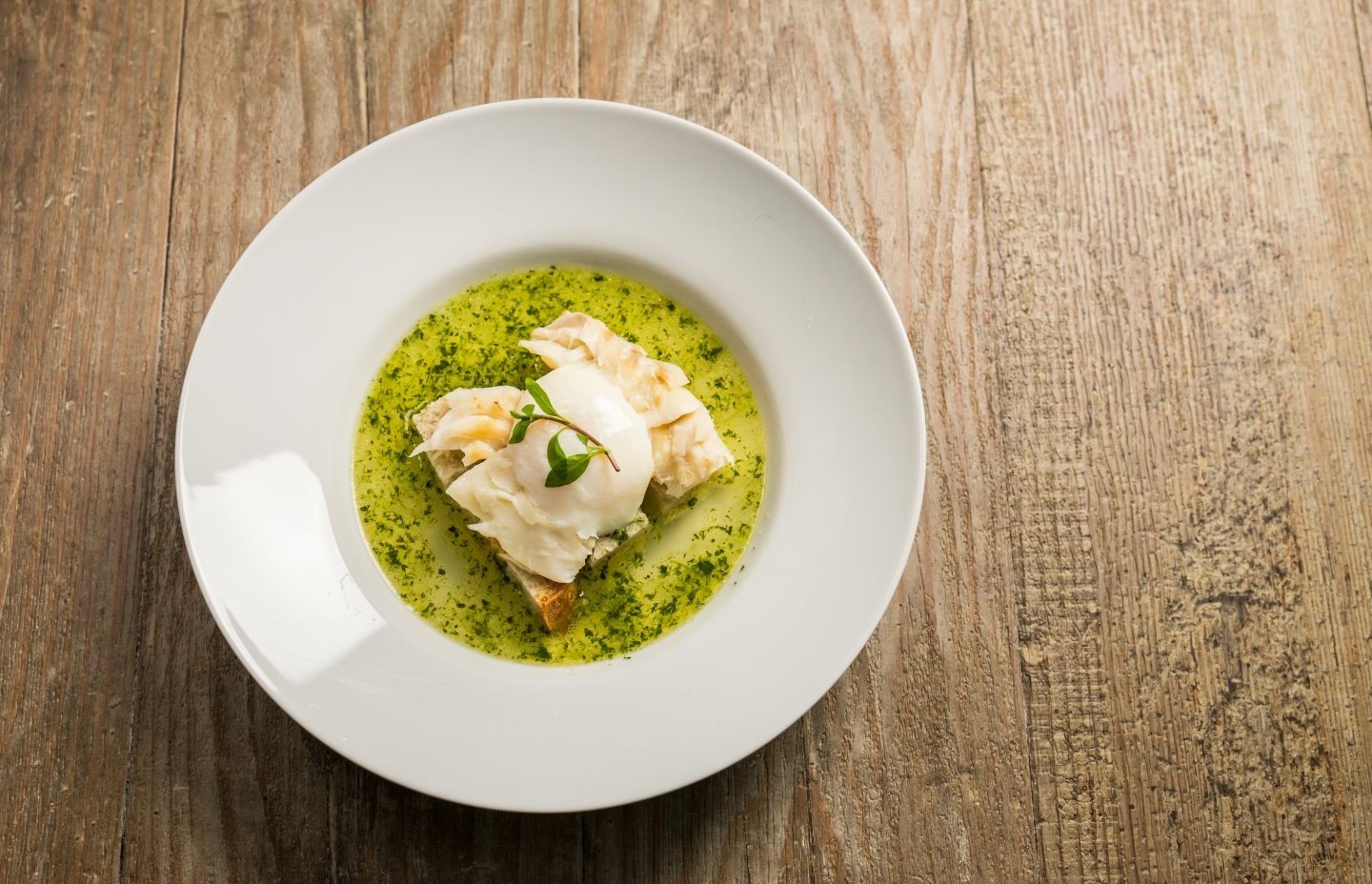 The Supperstars | Susana Cigarro - Açorda de bacalhau à alentejana with egg at low temperature
Prepare your taste buds for a delectable journey through the gastronomy of Serpa, a charming town in the Alentejo region of Portugal. Renowned for its culinary traditions, Serpa offers a delightful array of flavors that will tempt and satisfy even the most discerning palates. The star of Serpa's gastronomy is undoubtedly its world-famous cheese.
Don't miss the açorda, a comforting bread-based soup infused with aromatic herbs and enriched with eggs and regional ingredients. Regale in Serpa's traditional desserts, such as the exquisite Sericaia, a cinnamon-infused pudding topped with plump plums, or delight in the flavors of local convent sweets crafted with time-honored recipes. Serpa's gastronomy reflects the region's rich agricultural heritage and the use of local ingredients, resulting in dishes that are hearty, flavorful, and deeply satisfying. Exploring the town's local restaurants and cafes will give you an opportunity to immerse yourself in the culinary traditions of Serpa and experience the warm hospitality of its people. So, prepare to pamper your senses and let Serpa's gastronomy be a highlight of your Alentejo adventure.
Queijo Serpa (DOP) / Serpa's Cheese - Coalho.pt
Take a moment to savor this delicious delicacy, which has earned the protected designation of origin status, ensuring its authenticity and superior quality. Pair the cheese with local bread and perhaps a glass of Alentejo wine for a true taste of the region's culinary heritage. Beyond cheese, Serpa offers a range of traditional dishes that showcase the flavors of Alentejo.
Enchanting Landscapes in Alentejo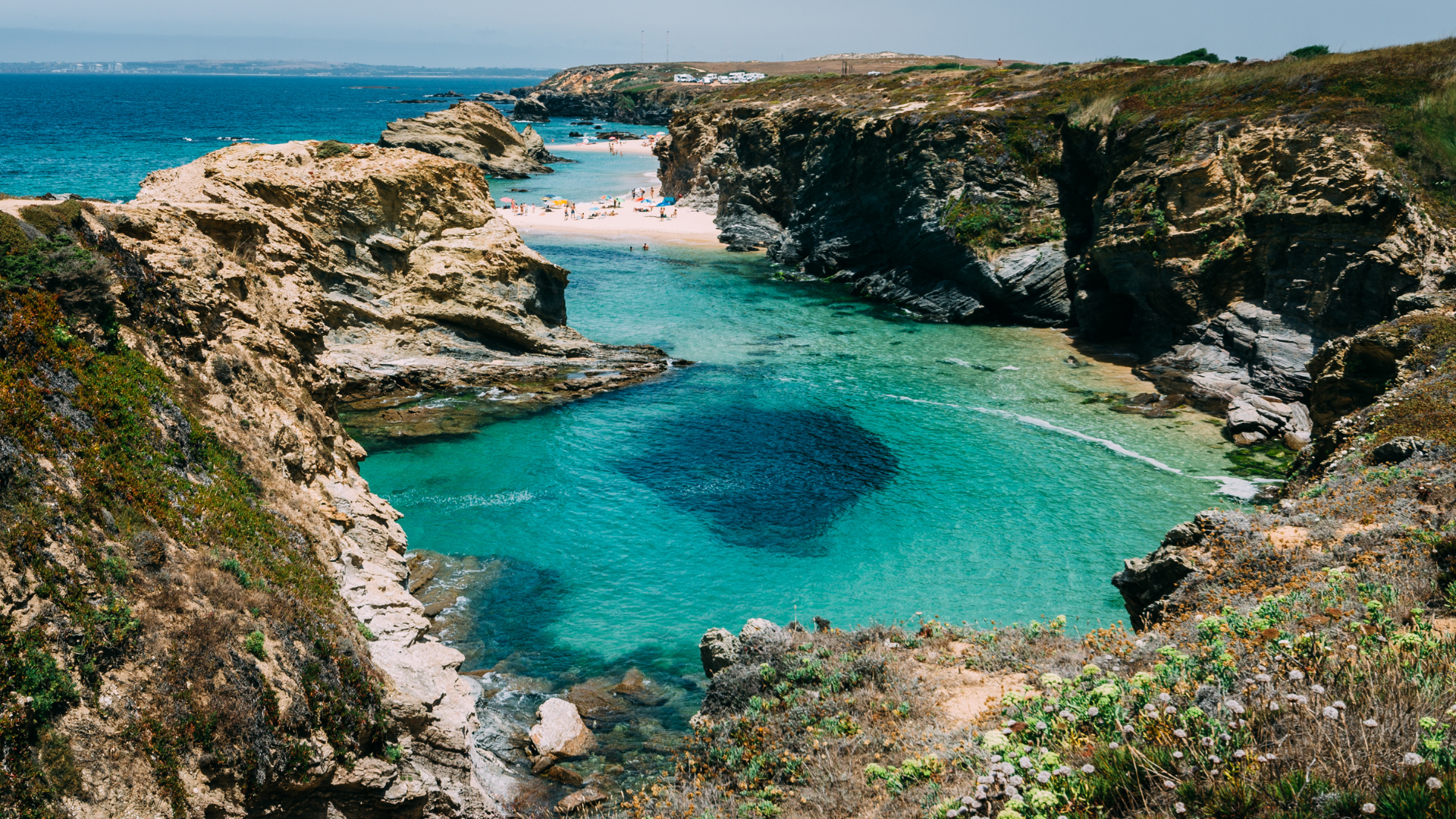 Praia da Samouqueira / Samouqueira Beach - Getty Images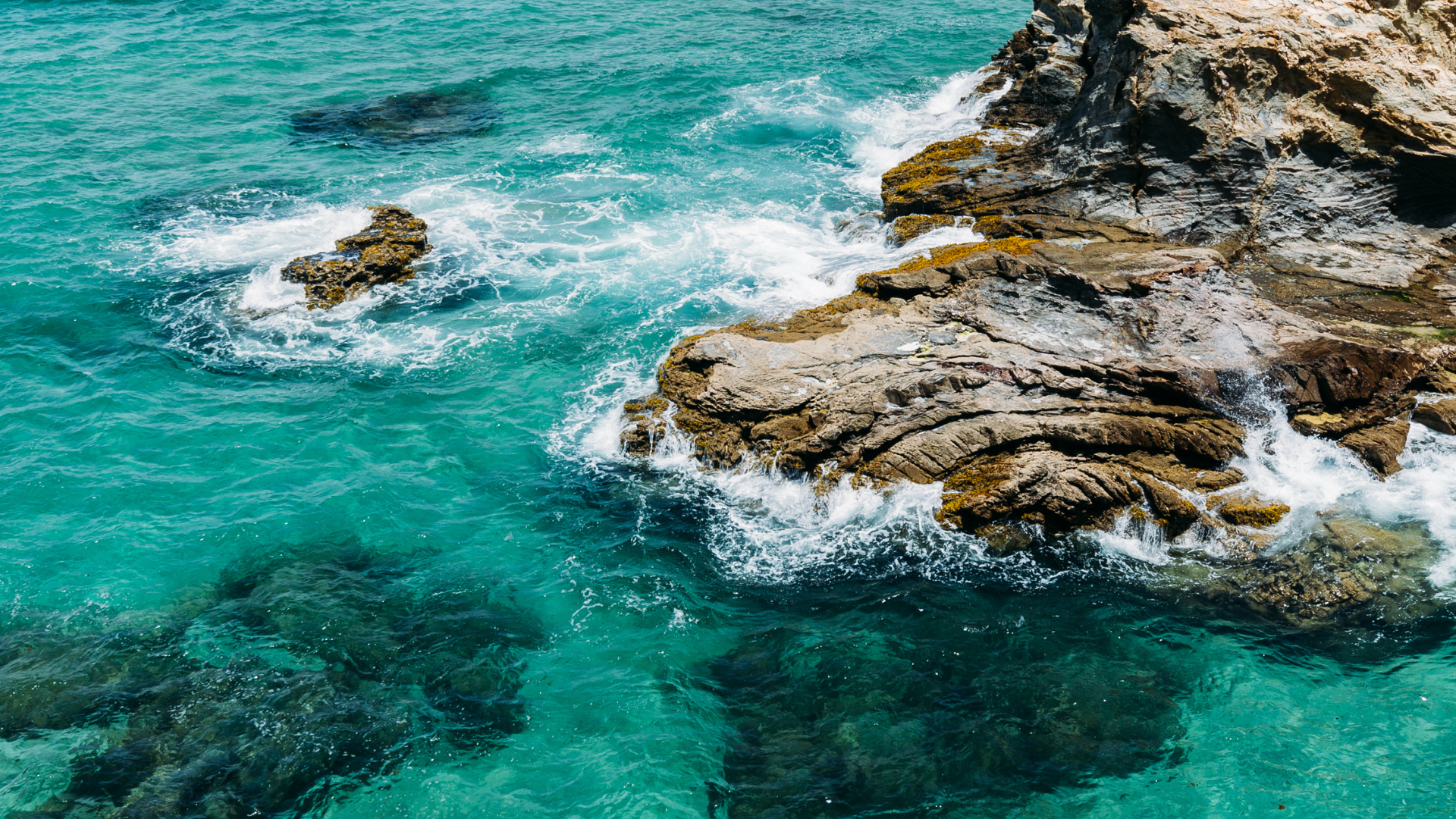 Praia da Samouqueira / Samouqueira Beach - Getty Images
Alentejo is blessed with stunning landscapes that captivate visitors. From rolling golden plains to picturesque vineyards, olive groves, and cork oak forests, the region's natural beauty is truly awe-inspiring. Explore the Costa Vicentina's rugged coastline, hike through the São Mamede Natural Park, or simply bask in the tranquility of the Alqueva Lake, one of Europe's largest artificial lakes.
These are just a few highlights of what makes Alentejo a truly remarkable destination. Whether you're seeking natural beauty, historical sites, culinary delights, or authentic cultural experiences, Alentejo has it all. Prepare to be enchanted by the region's wonders and create memories that will last a lifetime.