Portugal, a land of rich history, stunning landscapes, and vibrant culture, has been captivating the hearts of travelers for generations. From the picturesque streets of Lisbon to the sun-drenched beaches of the Algarve, this European jewel offers a tapestry of experiences that leave visitors enchanted and curious. In this comprehensive guide, we explore into the most frequently asked questions about Portugal, unraveling the mysteries and shedding light on the nuances of this captivating destination.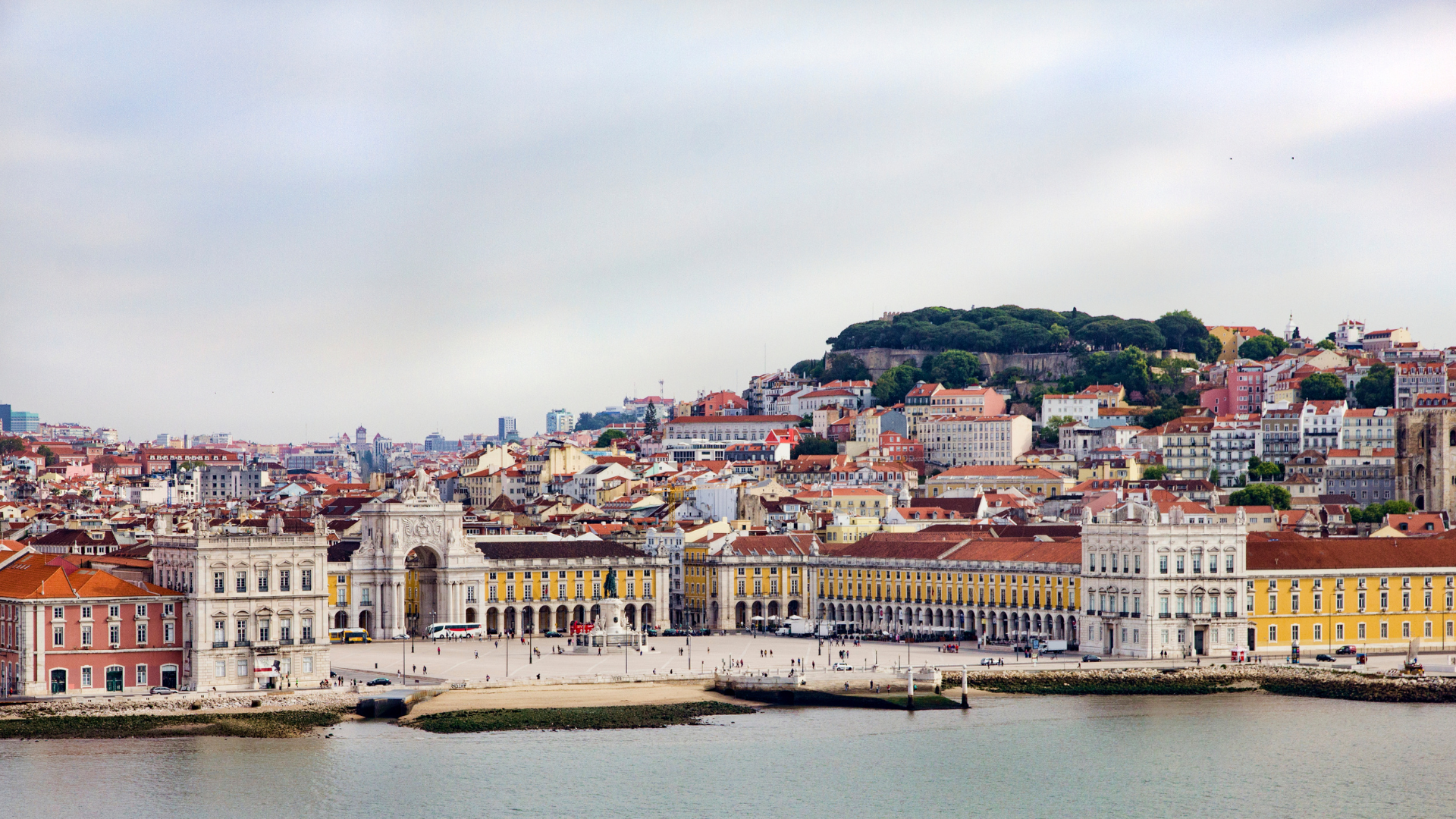 Lisbon | Terreiro do Paço | Getty Images
Where is Portugal located?
Portugal is located on the southwestern edge of the Iberian Peninsula in Southern Europe. It is bordered by Spain to the east and the Atlantic Ocean to the west and south. The country has a diverse range of landscapes, from stunning coastlines to picturesque countryside, making it a popular destination for travelers seeking both natural beauty and cultural experiences.
Hydrographic map of Portugal and Spain | Astelus
Is Portugal part of Spain?
This is a very common question, but no, Portugal is not part of Spain. Portugal is a separate and independent country located on the Iberian Peninsula, which it shares with Spain. Although they are neighboring countries with close historical and cultural ties, Portugal has its own identity, language (Portuguese), government, and sovereignty. The two countries have separate borders, governments, and international recognition.
What is the capital city of Portugal?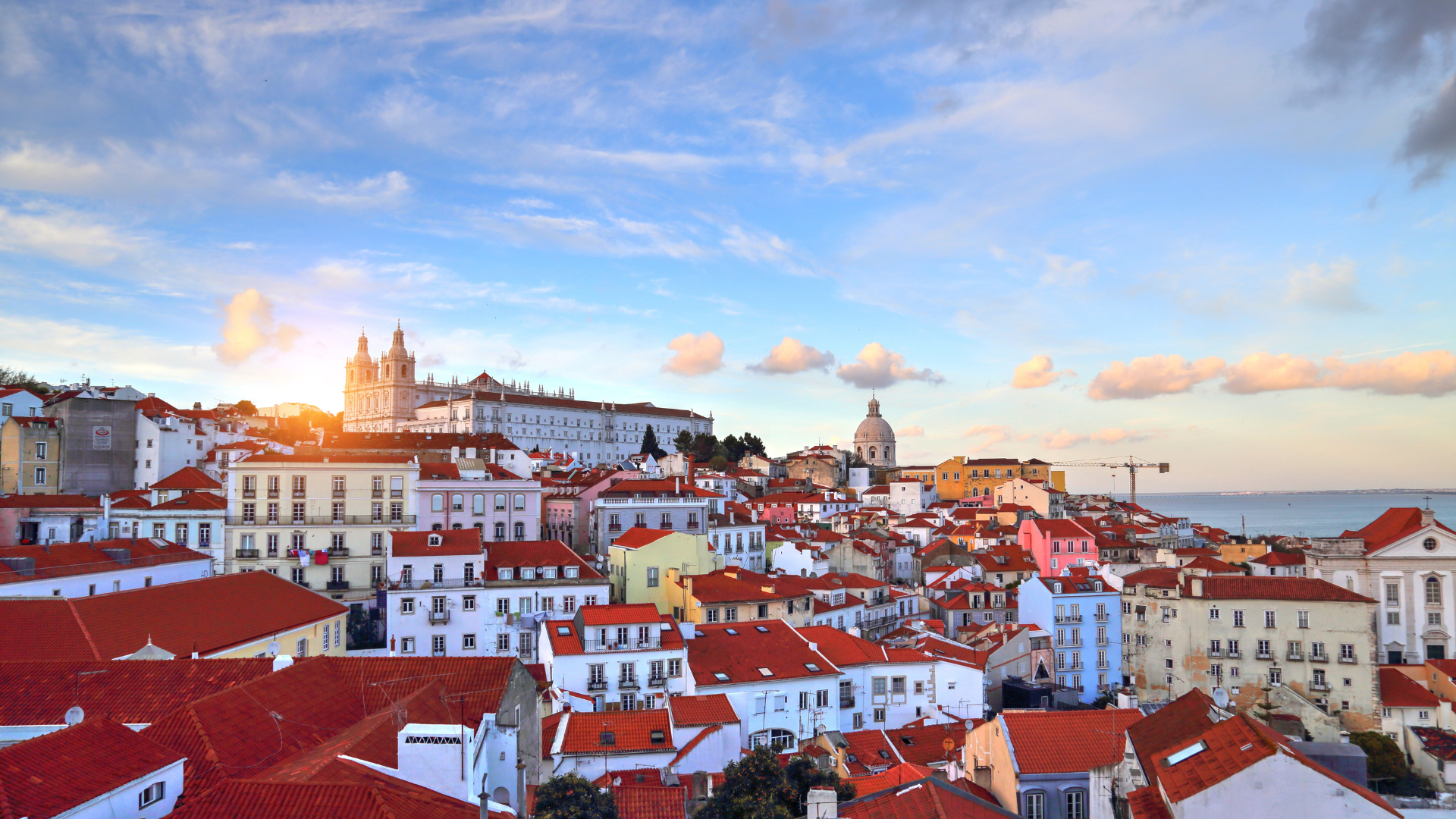 The capital city of Portugal is Lisbon (Lisboa in Portuguese). Lisbon is a vibrant and historic city known for its stunning architecture, rich cultural heritage, and picturesque neighborhoods. It is located on the western coast of Portugal and is one of the most popular tourist destinations in Europe.
Do I need a visa to visit Portugal?
Whether you need a visa to visit Portugal depends on your nationality and the purpose of your visit. However, visa requirements can change over time, and it's important to check with the nearest Portuguese embassy or consulate, or with official government sources, to obtain the most up-to-date and accurate information regarding visa requirements for your specific nationality and travel purpose.
Additionally, the European Union's Schengen Agreement applies to Portugal, which means that travelers entering Portugal from another Schengen country generally do not require a separate visa.
If you're planning to visit Portugal, we recommend researching the current visa requirements well in advance of your trip to ensure a smooth and hassle-free travel experience. Or talk to us, our travel advisors are always ready to help if needed.
What is the official language of Portugal?
The official language spoken in Portugal is Portuguese. Portuguese is a Romance language, closely related to Spanish, Italian, and French. It is the primary language used for communication, government, education, and daily life in the country. While Portuguese is the dominant language, English is also widely spoken and understood, especially in tourist areas and among the younger population. Download our conversational guide to Portuguese here and learn the basics of speaking in Portugal.
What is the most prominent religion in Portugal?
The most prominent religion in Portugal is Christianity, specifically Roman Catholicism. Catholicism has deep historical and cultural roots in the country, and it has played a significant role in shaping Portugal's identity, traditions, and social fabric over the centuries. The vast majority of the population in Portugal identifies as Roman Catholic, although levels of religious practice and belief can vary among individuals. Religious festivals, traditions, and holidays are an integral part of Portuguese culture, and you'll find numerous churches, cathedrals, and religious sites throughout the country that reflect its strong Catholic heritage.
In recent years, there has been a gradual decrease in religious participation and an increase in secularism, as is the case in many Western countries. Nevertheless, Catholicism continues to hold a central place in Portuguese society. Other religious beliefs, such as Protestants, Muslims, and smaller Christian denominations, also contribute to the religious diversity of Portugal.
What is the currency used in Portugal?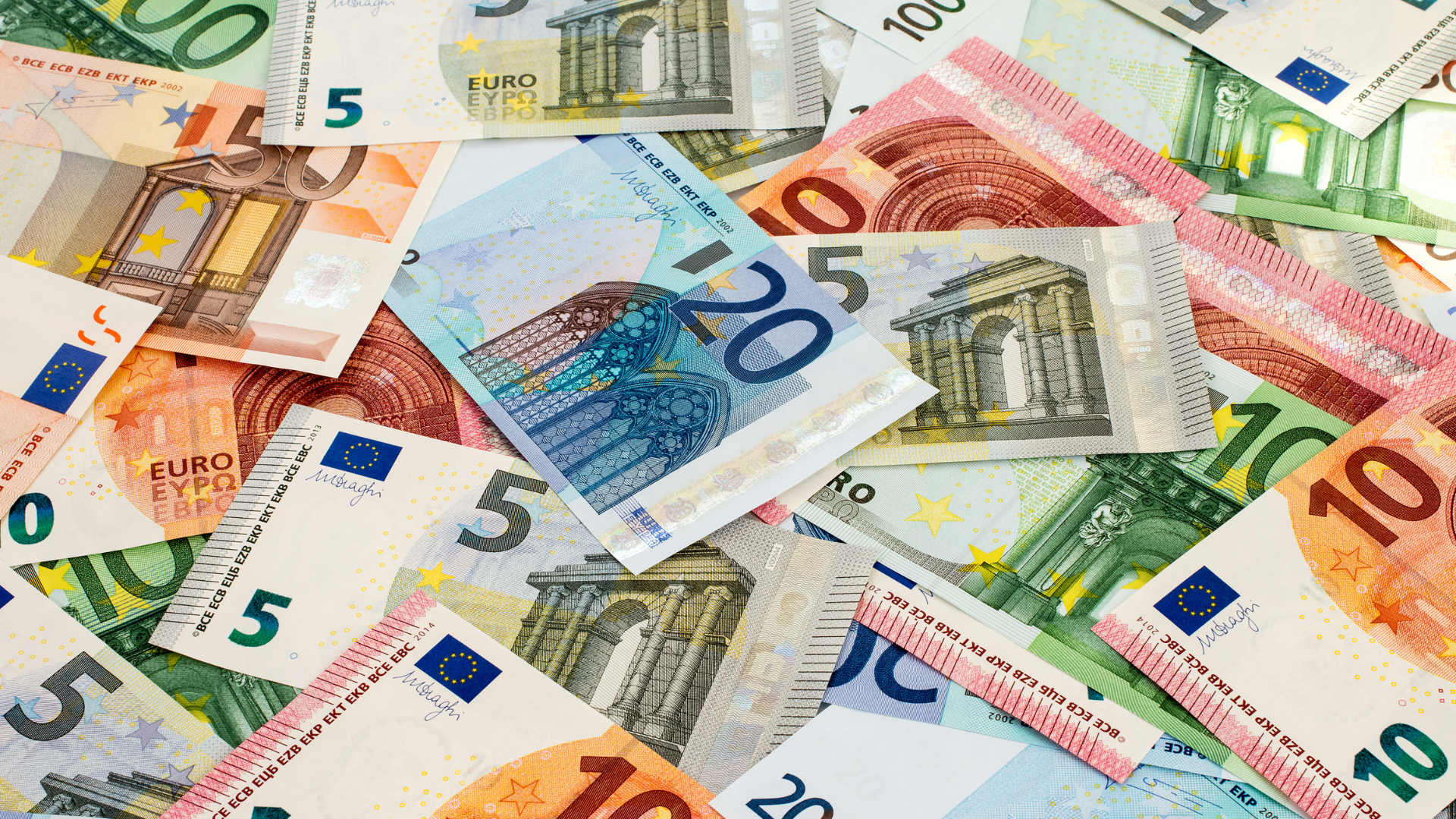 The currency used in Portugal is the Euro (€), abbreviated as EUR. Portugal, being a member of the European Union, adopted the Euro as its official currency on January 1, 1999. The Euro is used for all financial transactions, including shopping, dining, accommodations, and other daily expenses.
It's important to note that while the Euro is the official currency of Portugal, it is also used across the Eurozone, which includes many other European countries. When traveling to Portugal, it's a good idea to have some cash on hand for smaller purchases, as well as a credit card for larger expenses. ATMs are widely available throughout the country, and credit cards are commonly accepted in most establishments.
When is the best time to visit Portugal?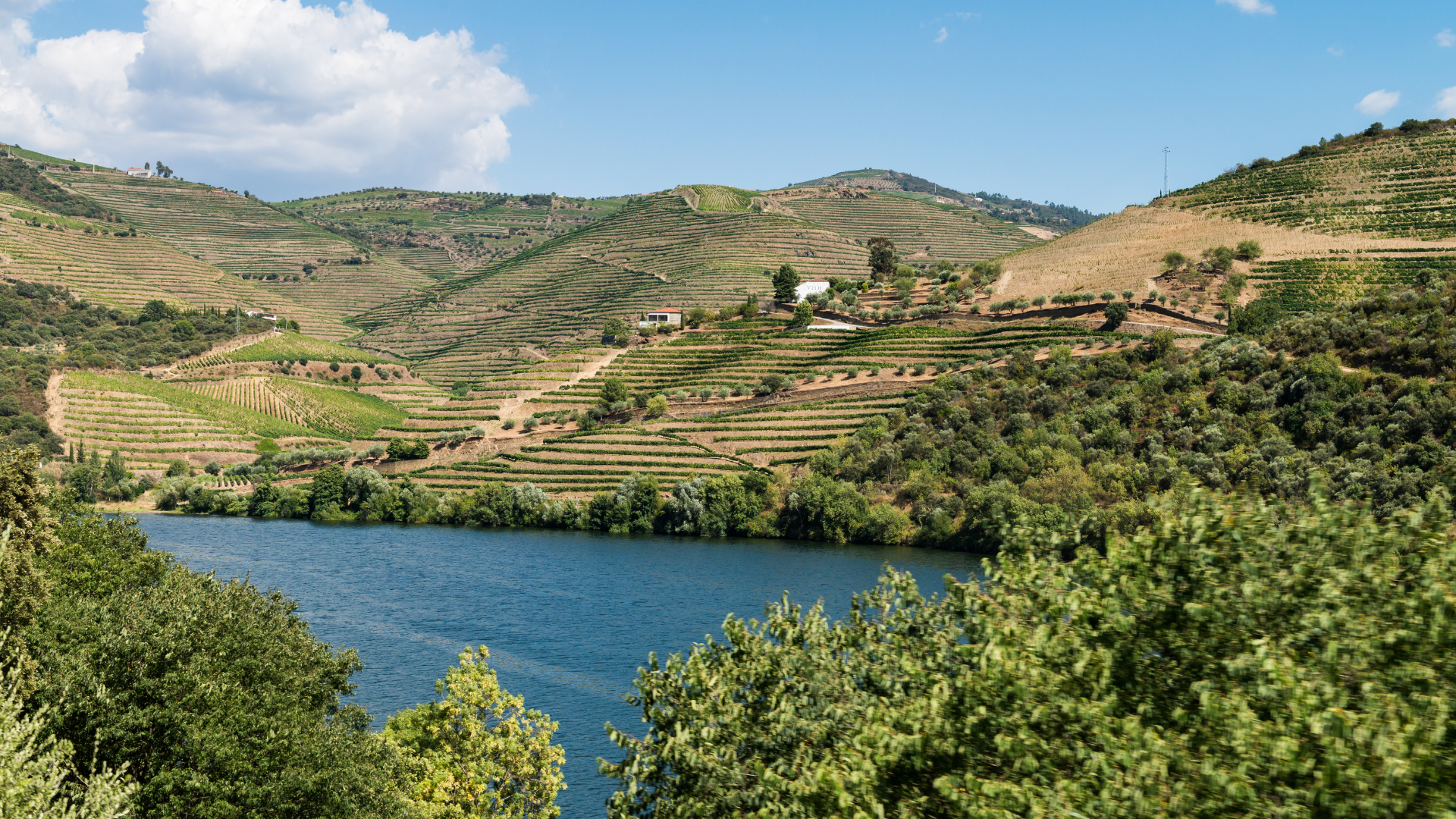 Douro Valley | Getty Images
The best time to visit Portugal depends on your preferences and the type of experience you're seeking. Portugal has a Mediterranean climate, with mild, rainy winters and hot, dry summers.
Spring (March to May): Spring is a popular time to visit Portugal. The weather is pleasantly mild, with blooming flowers and lush landscapes. It's an excellent time for outdoor activities, sightseeing, and exploring cities like Lisbon and Porto without the intense summer crowds.
Summer (June to August): Summer is the peak tourist season, especially in coastal areas like the Algarve. The weather is hot and dry, perfect for beachgoers and outdoor enthusiasts. Festivals and events take place during this time, making it a lively and vibrant period to experience local culture.
Fall (September to October): Fall is another great time to visit. The weather remains warm, and the summer crowds begin to thin out. The vineyards in the Douro Valley are particularly beautiful during the fall harvest, and cultural events continue to take place.
Winter (November to February): Winter is the off-peak season in Portugal, especially in terms of tourism. Coastal areas remain relatively mild, making it a suitable time to explore cities like Lisbon and Porto without the crowds. The southern Algarve region offers a more temperate climate, but northern areas can be cooler and wetter.
How is the weather in Portugal?
Portugal has a Mediterranean climate, which means it generally experiences mild, rainy winters and hot, dry summers. However, there can be variations in climate across different regions of the country.
Are there any UNESCO World Heritage Sites in Portugal?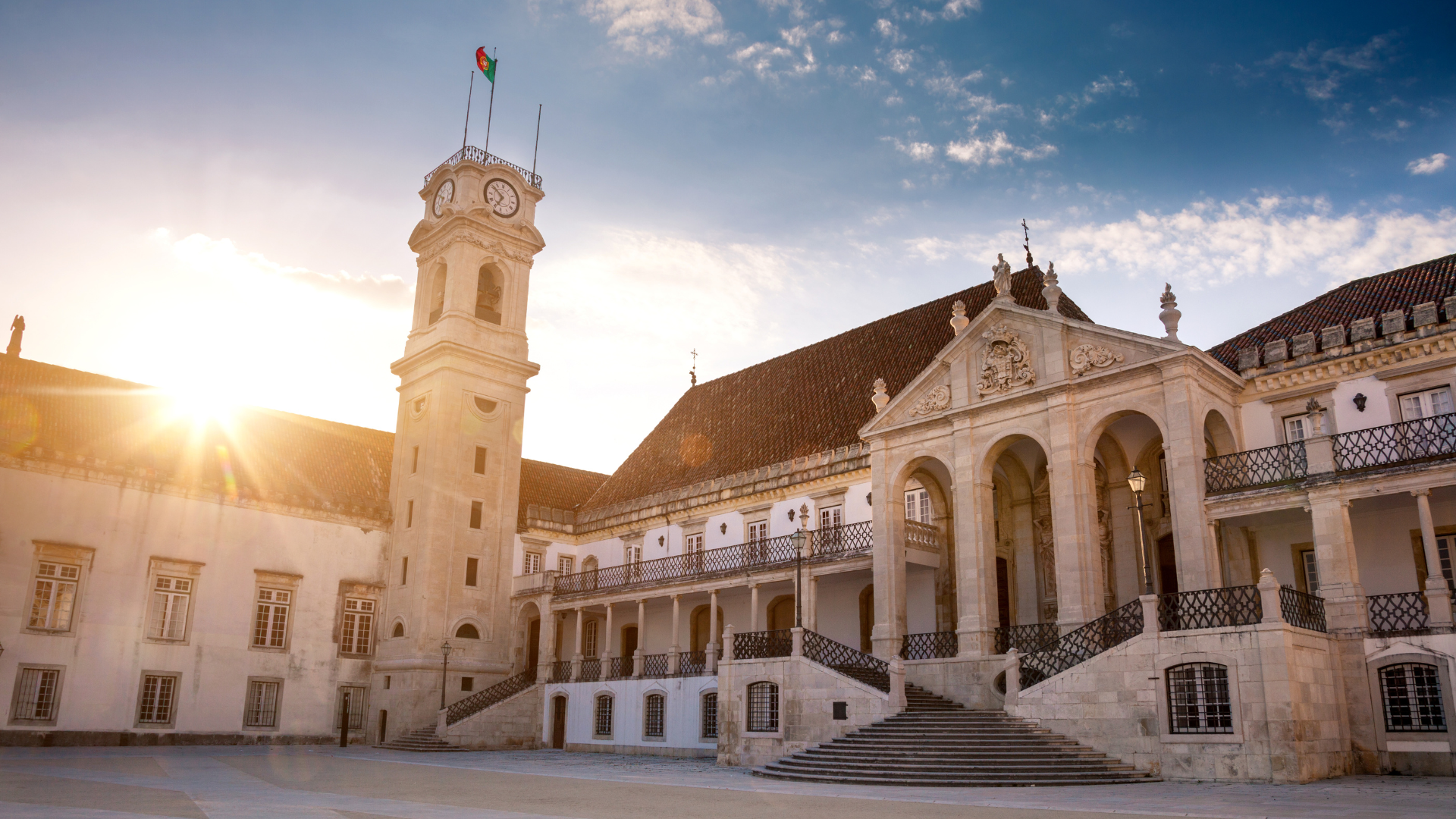 Coimbra University | Getty Images
Portugal is home to several UNESCO World Heritage Sites that showcase the country's rich history, culture, and architectural heritage. These sites have been recognized by UNESCO for their outstanding value and significance to humanity.

Região Vinhateira do Alto Douro/ Douro Valley
Historic Centre of Guimarães
Historic Centre of Porto
Pre-historic Rock Art Site in the Côa Valley
Coimbra University
Convent of Christ, Tomar
Monastery of Alcobaça
Monastery of Batalha
Monastery of Jerónimos and the Tower of Belém, Lisbon
Cultural Landscape of Sintra
Fado, Intangible Cultural Heritage
Historic Centre of Évora
Garrison Border Town of Elvas and its Fortifications
The "Cante Alentejano" (Alentejo Song)
Manufacture of Cowbells, Alentejo
Central Zone of the Town of Angra do Heroísmo, Terceira Island, Azores
The landscape of the Pico Island Vineyard Culture, Azores
Laurisilva of Madeira
Bisalhães black pottery handcraft, Vila Real
The Art of Royal Falconry, Salvaterra de Magos
Royal Building of Mafra—Palace, Basilica, Convent, Cerco Garden, and Hunting Park
Sanctuary of Bom Jesus in Braga
Carnival of Podence, Macedo de Cavaleiros
What are some iconic landmarks in Portugal?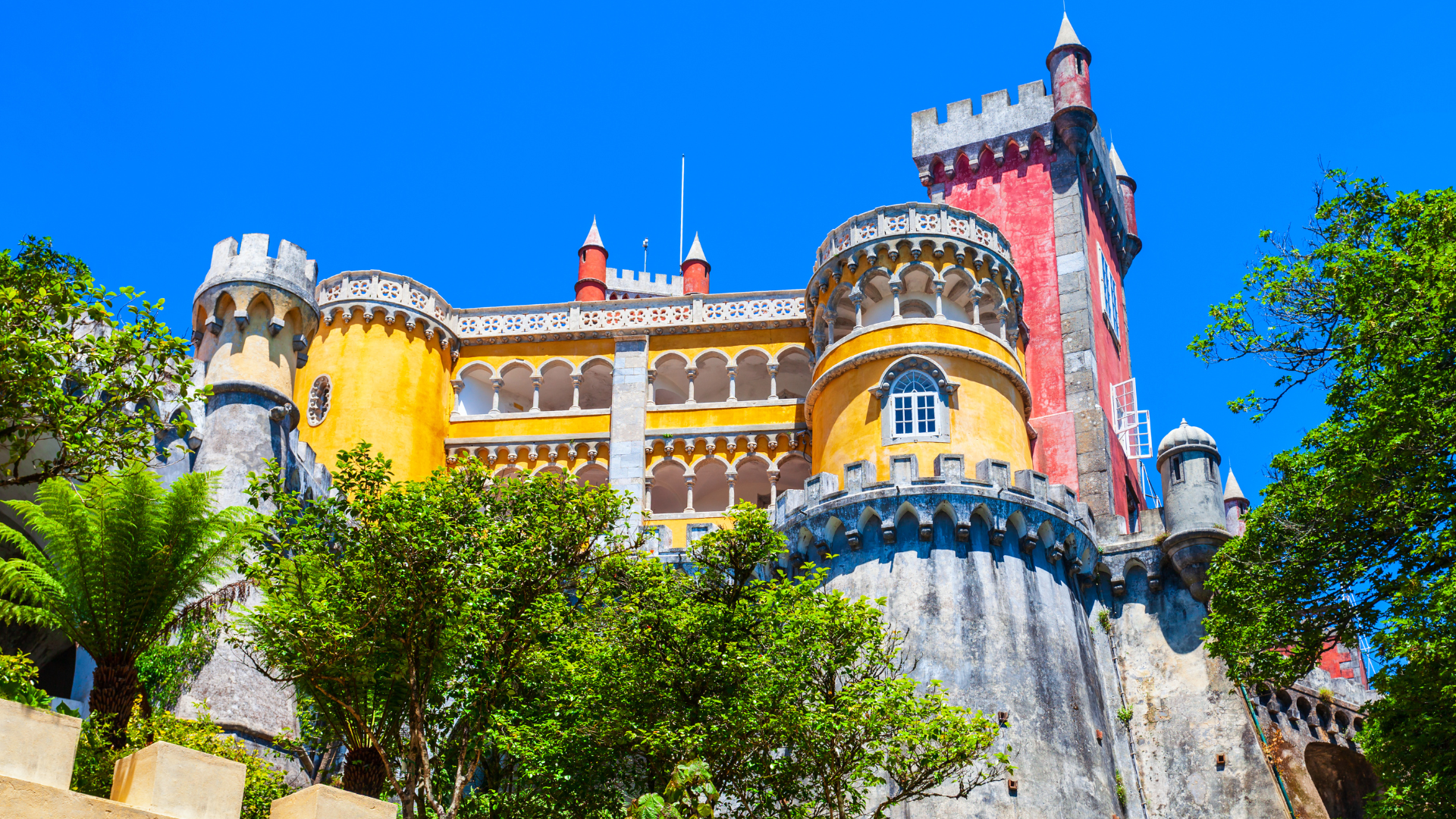 Portugal boasts a variety of iconic landmarks that highlight its rich history, architectural beauty, and cultural heritage. These include magnificent palaces and charming historic neighborhoods:
Tower of Belém (Torre de Belém), Lisbon
Jerónimos Monastery (Mosteiro dos Jerónimos), Lisbon
Pena Palace (Palácio da Pena), Sintra
Moorish Castle (Castelo dos Mouros), Sintra
Ribeira District, Porto
Douro Valley Vineyards
University of Coimbra, Coimbra
Batalha Monastery (Mosteiro da Batalha), Batalha
Cabo da Roca
Cristo Rei Sanctuary, Almada
What are some popular Portuguese dishes?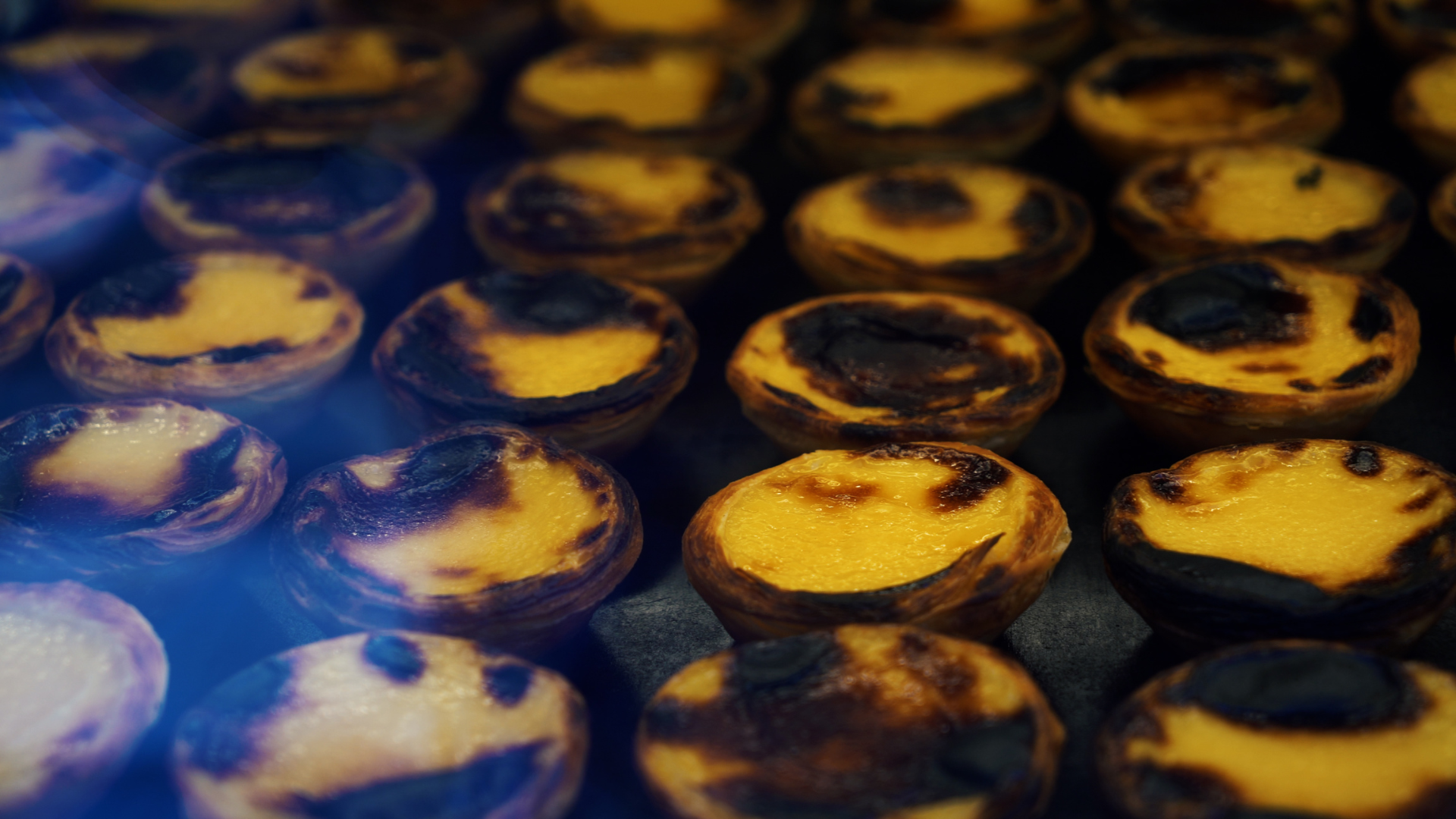 Portuguese cuisine is a delightful fusion of flavors, influenced by its coastal location, Mediterranean ingredients, and global history.
Bacalhau
Pastéis de Nata
Francesinha
Caldo Verde
Arroz de Marisco
Cozido à Portuguesa
Sardinhas Assadas
Açorda
Cataplana
Polvo à Lagareiro
Alheira
Feijoada
At what time do people eat in Portugal?
Breakfast (Pequeno-Almoço):
Breakfast in Portugal is usually a lighter meal and is typically eaten between 7:00 AM and 10:00 AM. It often consists of coffee, juices, or tea, accompanied by pastries such as pastéis de nata (custard tarts) or a simple sandwich.
Lunch (Almoço)
Lunch is a significant meal in Portuguese culture and is often the largest meal of the day. It is usually served between 12:00 PM and 2:00 PM. Many restaurants offer affordable lunch menus (pratos do dia) during this time.
Afternoon Snack (Lanche):
In the late afternoon, around 4:00 PM or 5:00 PM, it's common to enjoy a small snack, such as a pastry, a piece of fruit, or a coffee.
Dinner (Jantar)
Dinner is typically served later in the evening, starting from around 7:00 PM to 10:00 PM. It's a lighter meal compared to lunch and may consist of soup, salads, sandwiches, or other dishes.
It's important to note that these are general guidelines and meal times can vary depending on personal preferences, work schedules, and regional differences. In tourist areas and larger cities, you may find more flexibility in restaurant opening hours to accommodate different schedules. Additionally, during the tourist season, some restaurants may adjust their hours to cater to international visitors. When dining out, it's a good idea to check the restaurant's operating hours and make reservations if necessary.
What is Fado music?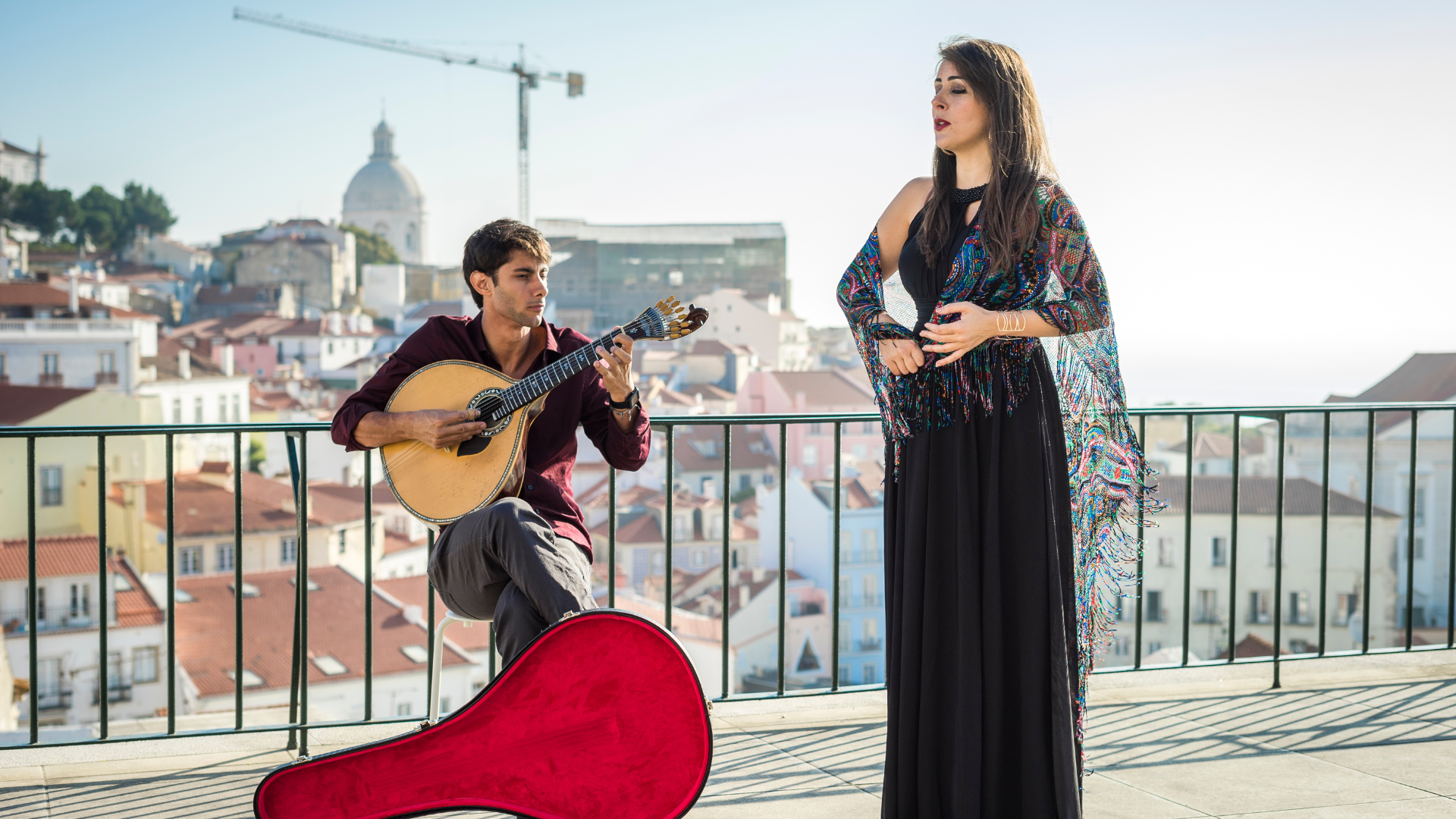 Fado is a traditional genre of music that holds deep cultural and emotional significance in Portuguese society. It is often described as a heartfelt and melancholic form of music that expresses themes of longing, nostalgia, love, and the human experience. Fado has been an integral part of Portuguese culture for centuries and is recognized as a UNESCO Intangible Cultural Heritage of Humanity.
Is it safe to travel to/in Portugal?
Portugal is generally considered a safe travel destination for tourists. The country has a relatively low crime rate compared to many other European countries.
How is the transportation within Portugal?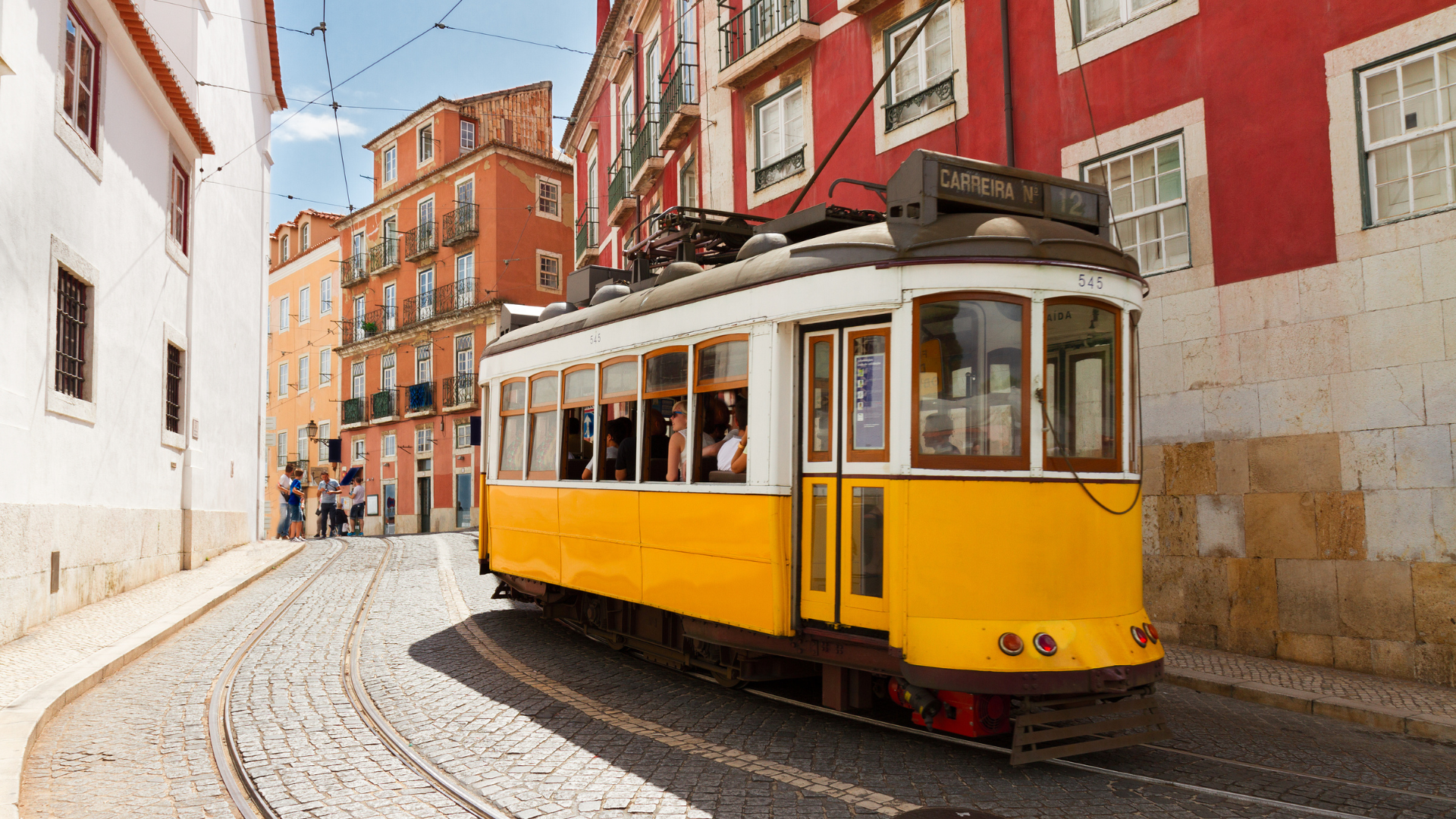 Transportation within Portugal is generally well-developed and offers various options for getting around the country. Whether you're exploring cities, traveling between regions, or venturing into the countryside, you'll find a range of transportation modes to suit your needs.
Is Portugal a family-friendly destination?
Portugal is generally considered a family-friendly destination that offers a variety of attractions and activities suitable for travelers of all ages. The country's warm hospitality, diverse landscapes, cultural experiences, and pleasant climate make it a welcoming choice for family vacations.
What is education like in Portugal?
Education in Portugal is structured into several levels and follows a comprehensive system that includes both public and private institutions.
Pre-School Education (Educação Pré-Escolar):
This level is not mandatory but is available for children from ages 3 to 5. It focuses on fostering social and cognitive development through play-based activities.
Basic Education (Ensino Básico):
Basic education is compulsory for children ages 6 to 18 and is divided into three cycles:

1st Cycle: Ages 6 to 10 (1st to 4th grade)
2nd Cycle: Ages 10 to 12 (5th and 6th grade)
3rd Cycle: Ages 12 to 15 (7th to 9th grade)
Secondary Education (Ensino Secundário):
After completing basic education, students can pursue secondary education, which typically lasts three years (10th to 12th grade). Students choose a specialized course of study, either general or vocational, that prepares them for university or the workforce.
Higher Education:
Portugal has a range of higher education institutions, including universities, polytechnic institutes, and specialized schools. The higher education system includes bachelor's, master's, and doctoral degree programs. Students are admitted based on national exams or other criteria specific to their chosen field.
Bologna Process:
Portugal follows the Bologna Process, which standardizes higher education across European countries, making it easier for students to transfer credits and pursue education in other European countries.
What's healthcare like in Portugal?
The country's healthcare system is funded through both public and private sources, with the National Health Service (Serviço Nacional de Saúde or SNS) being the primary provider of healthcare services.
Is Portugal a good country for digital nomads?
A study carried out by the "Moving to Spain" platform reveals that Portugal is in 5th place in a ranking of the best countries for digital nomads. A key issue for digital nomads, Portugal ranks 6th in terms of internet speed, and 8th in terms of housing costs. However, in the overall ranking, Portugal is considered one of the best places for Digital Nomads.
Is Portugal a good country for retirement?
International Living's Annual Global Retirement Index has ranked Portugal as the best country for retirement in 2023. What are the pros?
Amazing Weather
Welcoming and Warm People
Affordable Real Estate
Thriving Culture and Arts scene
Lower Cost Of Living
Slow Pace Living
Universal Health Coverage
Portugal, a country rich in cultural heritage and full of captivating experiences, presents itself as one of the places not to be missed by travelers. From the charming streets of Lisbon and Porto to the breathtaking landscapes of the Douro Valley and the Algarve, Portugal's allure lies in its ability to combine history, natural beauty, and modern vitality. Many questions remain unanswered, Talk to us if you need more information! Ready to discover the Portuguese dream?