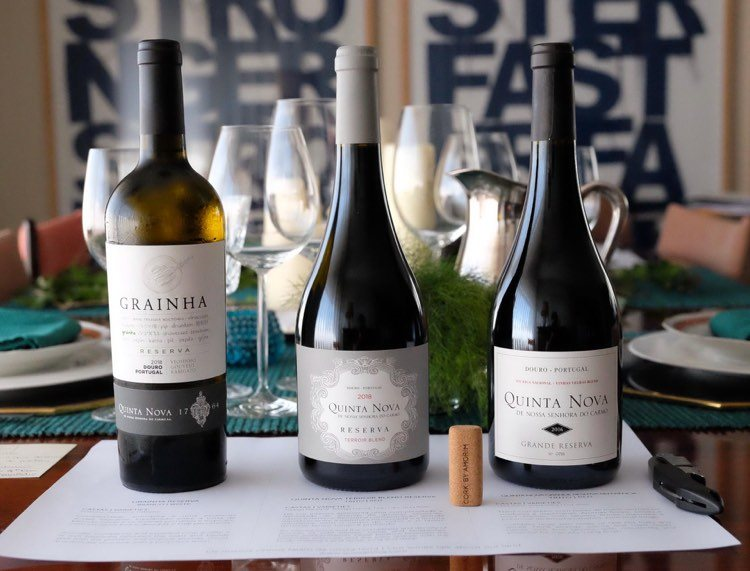 Welcome to the new digital era! The pandemic has strongly connected all of us to the online world and even those who initially resisted ended up surrendering to the wonders of online shopping, classes, workouts, meetings…

Let's be real, nothing can replace a reunion with friends after work to talk about your day while enjoying a good glass of wine. But what if I told you that you could do that today, safely and in compliance with all the Covid-19 restrictions? It is possible, with these amazing Private Online Wine Tastings.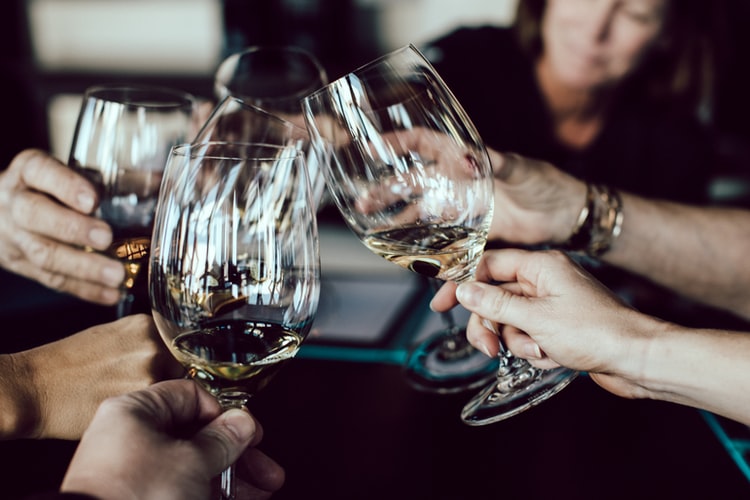 Virtually, gather your friends, family, or co-workers, uncork our bottles of wine and let's toast together!
A virtual wine tasting is an entertaining and enriching experience that connects you with a wine expert, while you are drinking selected wines. You will receive in your home a wine package, which is composed of bottles of superior wine and additional items to enhance the experience. Now that you are prepared with your wines, the wine expert will connect with you via an online meeting (at the scheduled day and hour) and you will be assisted through a lectured wine tasting.
I have recently converted into a huge fan of this invention. I found really fun and interesting to get to know a wine expert from a local Portuguese winery, who teaches me about the wines I am drinking in an informal and relaxed conversation.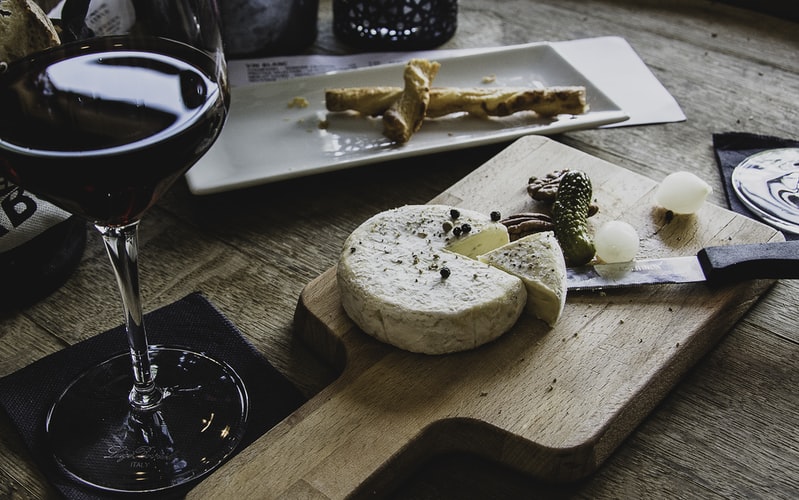 Virtual wine tastings are the new trend and this is exactly what you need to cheer your mood on a Friday evening.
The best part about these virtual wine tastings? The Portuguese aromas and culture invade your home and allow you to travel to a renowned winery, without even have to wear proper shoes.
What is the best occasion to organize an online tasting event?
The occasions that can fit a virtual wine tasting are multiple. Birthday surprises, wedding anniversaries, meals with family, corporate dynamics or just a relaxing and stimulating moment with friends.
Besides being a great gift to provide to a special client from your company, the virtual wine tasting is the perfect
experience to create an interactive moment between co-workers/ management team or to celebrate a company achievement.
In order to analyze this topic, let's unveil the point of view of Susana Pinho, the Wine Tourism Manager of Quinta Nova Nossa Senhora do Carmo in the Douro Valley, one of the most acclaimed wineries in Portugal.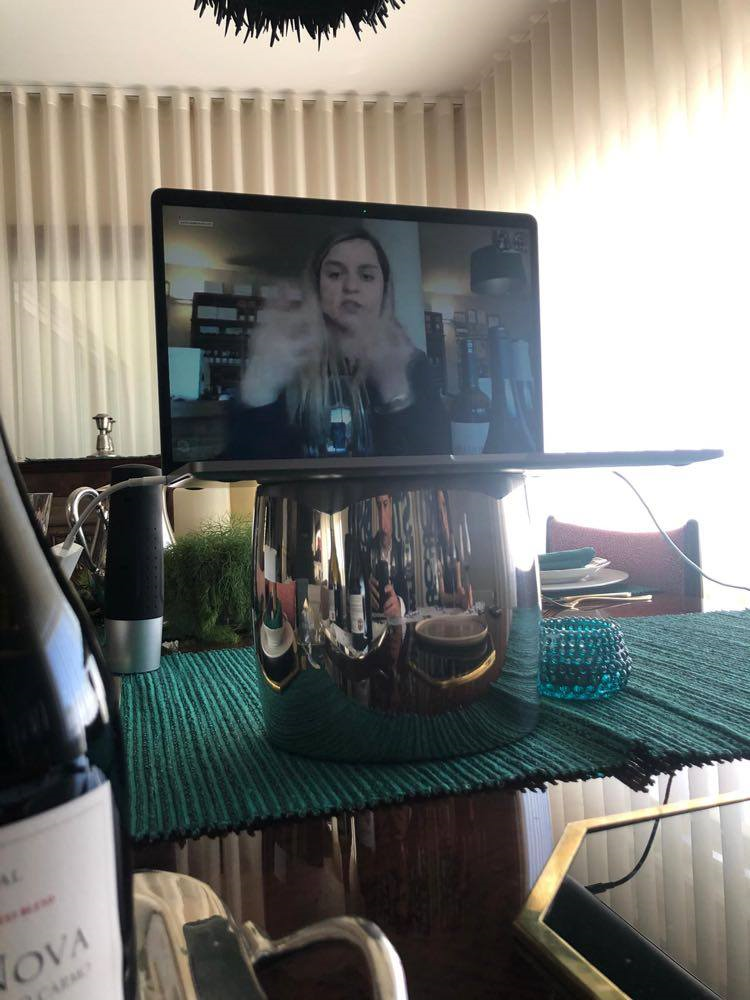 What are the advantages of being assisted by a wine expert during the virtual wine tastings?
According to Susana, "the virtual wine tasting creates an interaction and sharing moment while escaping from the daily routine, which can be very challenging and tiring nowadays. The great advantage is being able to ask all the questions you want to see clarified about wine, grape varieties, and wine regions."
During this experience, the wine expert will present Quinta Nova Nossa Senhora do Carmo project, including its history, vineyard, terroir, and introduction of grape varieties. If you are thinking it may be too much information for you, don't worry! The estimated duration of the experience is 30 to 45 minutes. However, the duration is flexible and it can be adjusted to the participant's pace, establishing a conversation and exchange of opinions.
We suggest taking this experience before lunch or at the end of the afternoon, before dinner (based on Portugal time zone).
What should you eat during the online wine experience?
I love to combine the wines with some regional products to enhance the experience! Susana believes that "cheese is always a highly successful pairing, with neutral toasts or crackers, dried fruits (nuts or almonds). A good selection of smoked sausages for the red wines can also be an excellent option. Chorizo works very well, with cornbread or rustic bread. Chocolate is a less obvious option but it can be a good match. In case you choose the chocolate, please remember it has to be dark chocolate and it can have dried fruits (nuts or almonds)."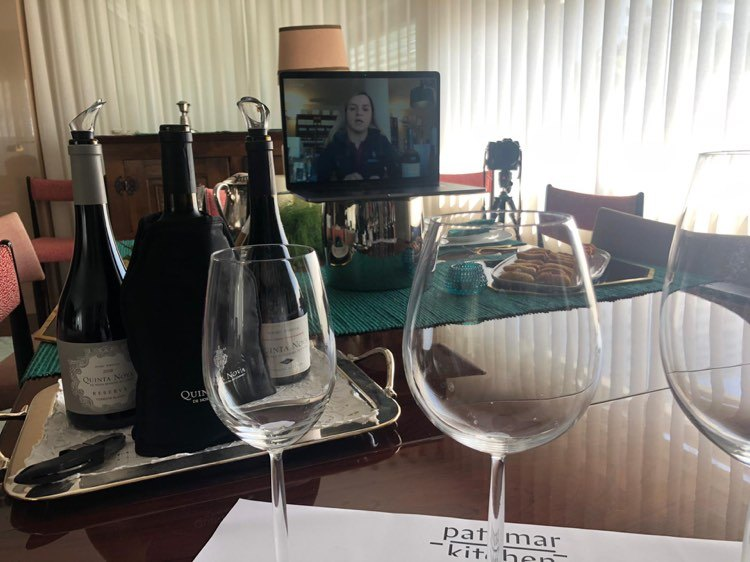 Exclusive online tastings with high quality wines
The wine packages are usually composed of three bottles of superior wines, wine tasting sheets, and some digital complementary material to enrich the activity.
The Wine Tourism Manager stated that "this tasting offers a wide journey of flavors and aims to stimulate the individual memory of each one, alluding to the immense vineyards and the Douro Valley slopes. The wines included have a great quality - 2 from the Reserve range and 1 from the Large Reserve range (1 white and 2 red wines) - here we have 3 beautiful examples from the Quinta Nova portfolio."
While a trip to the Portuguese wine regions might temporarily be on hold, your wine tasting doesn't have to be. The virtual wine tastings have definitely conquered my heart and I am sure you will not regret giving it a try.
The virtual wine experiences are available in several countries
Our wine package can be shipped to people based in Portugal, Europe and USA. For the package delivery time, please consider 5 working days to countries in Europe, 15 working days to UK and 15 working days to USA.
Check-out the feedback from José Pedro Barros, a recent participant in a virtual wine tasting.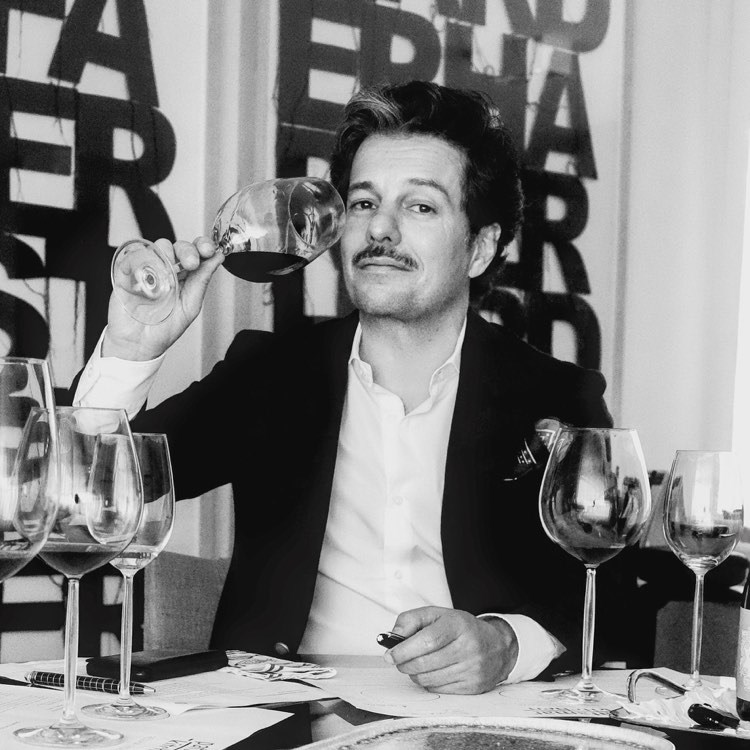 "The Online Tasting experience with Wine Tourism in Portugal at Quinta nova was fantastic and exceeded my expectations. Being at home and receiving a box of excellent wines with some surprises was very pleasant. Susana Pinho, from Quinta Nova, was excellent and we learned a lot with all her knowledge. Everything went according to schedule. We will repeat and gather groups of friends at home to discover new wines together. "
We have also made special work events come true for Microsoft Corporate. It was a great pleasure to plan and host virtual wine tastings to Microsoft members from several European countries. The selected Douro Valley wine producer has been virtually discovered by the participants, counting with the expertise of our local wine guide and, of course, the excellent wines.
"The team and I really enjoyed the wine tasting. Thank you for taking care and good service." Mascha Driessen Microsoft Regional Vice President Continental Europe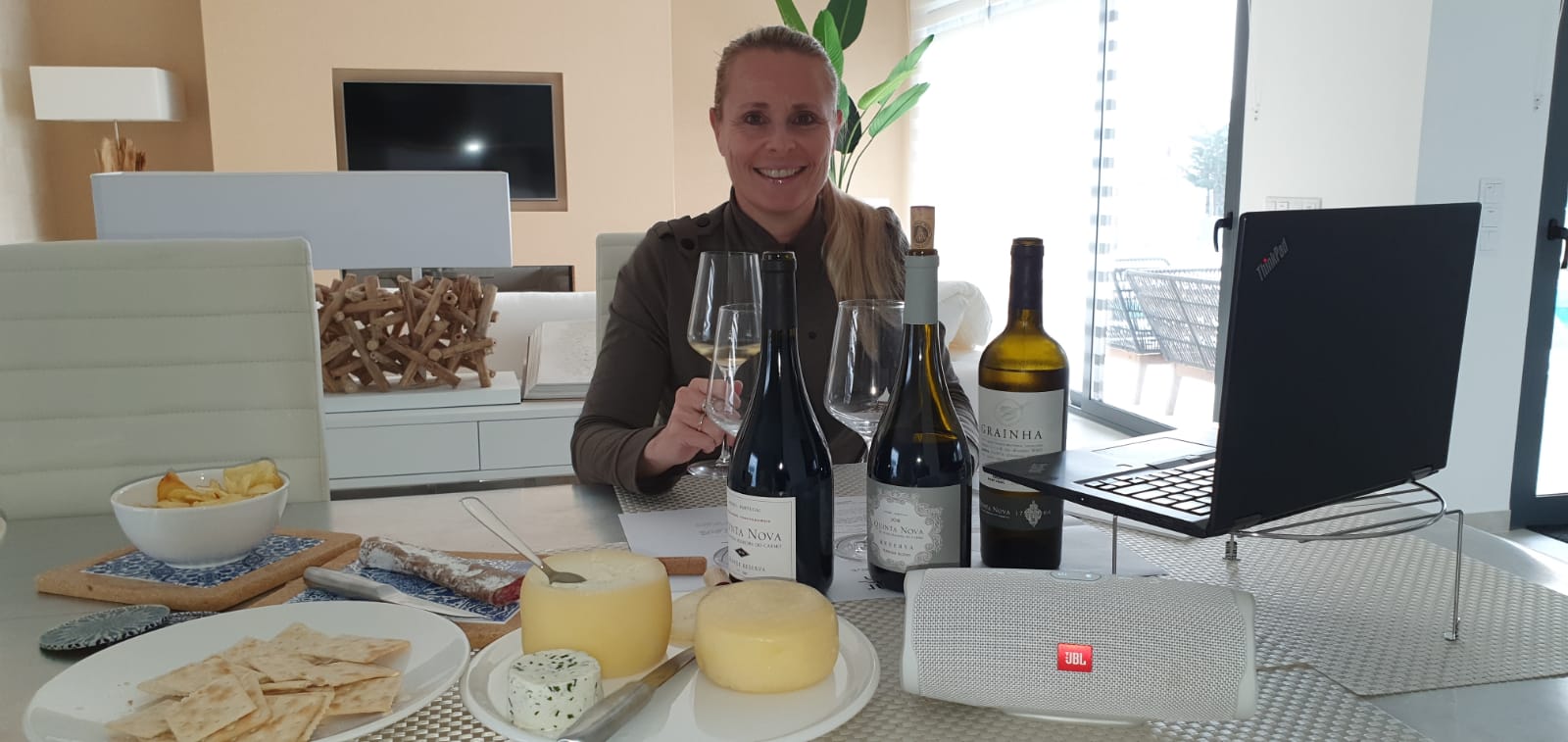 We have a large offer of virtual tastings, including wines from all the notable Portuguese wine regions such as the Douro Valley, Porto, Alentejo, and Lisbon. What are you waiting for to make your virtual wine tasting request today?

I will be delighted to connect you to Portugal with this amazing experience, so if you wish to clarify some doubts about this subject, feel free to email me or join me on a video call to guide you through the process.

Sit back, relax, connect with your friends, family, and wine expert via Zoom (or similar), and indulge in a well-deserved moment of joy and pleasure!