While Porto is well known for its wine history and visited for its famous Port wine cellars, Lisbon is known for being a great metropolis, with amazing monuments, nightlife and shopping opportunities. But does that mean that those visiting Lisbon can't taste wine in Lisbon? Of course they can! Whether in the city centre or just a few minutes from Lisbon, no visitor should leave the city without a sip of the world-renown Portuguese wines.
Taste Some of the Best Portuguese Wines in Lisbon's City Centre
Imagine you're in Lisbon's city centre and between a great meal and a visit to a museum or to that sightseeing tour you booked, you are in the mood for a wine tasting. There's so much being said about the Portuguese wines and Portugal is being awarded so many prizes in the wine industry worldwide, that it would be a pity to leave Portugal without tasting them.
Right in Downtown Lisbon, Hotel Portugal, one of the best luxury hotels in Lisbon, offers its guests and Lisbon visitors the chance to taste wines of three of the most famous Portuguese wine regions: Douro (Esteva), Dão (Cabriz) and Alentejo (Borba).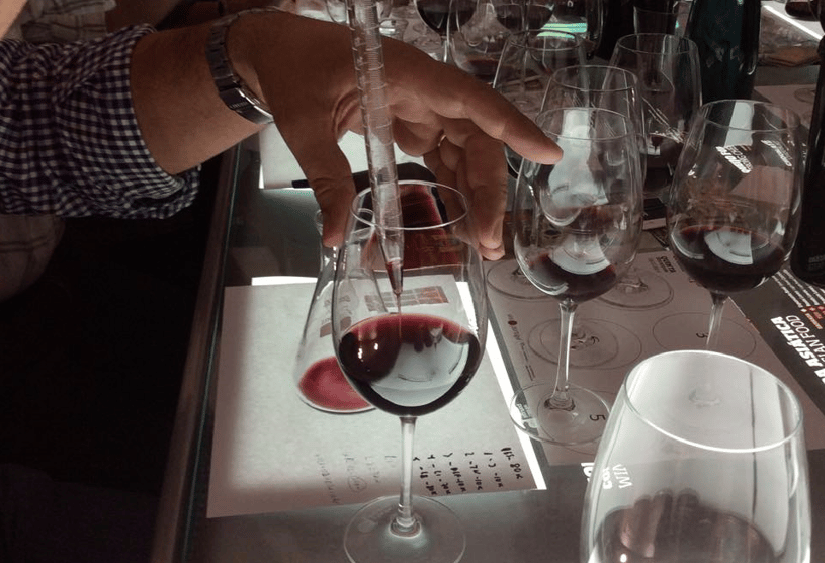 For those who wish to stay in the city centre, in Terreiro do Paço, one of the most emblematic European Squares, at Wines of Portugal Tasting Room, you can taste a selection of 12 different wines from national producers divided by types and regions, engage in wine workshops or thematic tastings. After the tasting, you can simply enjoy the warm Portuguese sun with a stroll down the river to Cais do Sodré.
Visit the Best Wineries and Vineyards Near Lisbon
Not everyone knows this but just outside Lisbon there are some of the best Portuguese wineries and landscapes. Adega Mãe is a modern winery near Lisbon, famous not only for its innovative technologies but also for its architecture. On a guided tour to Adega Mãe you will be able to see not only the presses, but the grandeur of storage and fermentation tanks and even peek into the laboratory to learn more about the wine-making process, ending the visit with a wine tasting on the balcony overlooking the vineyard.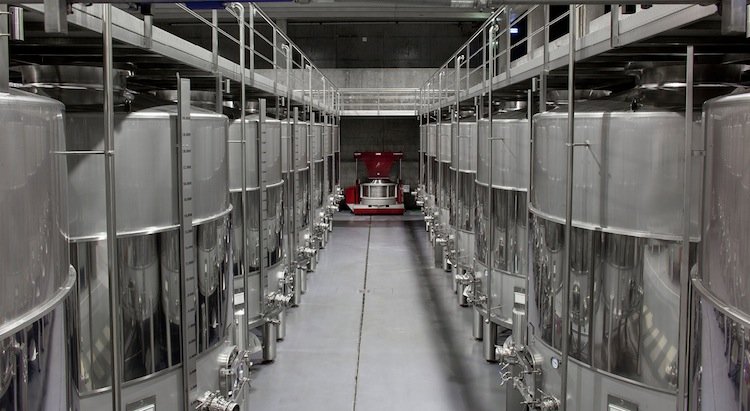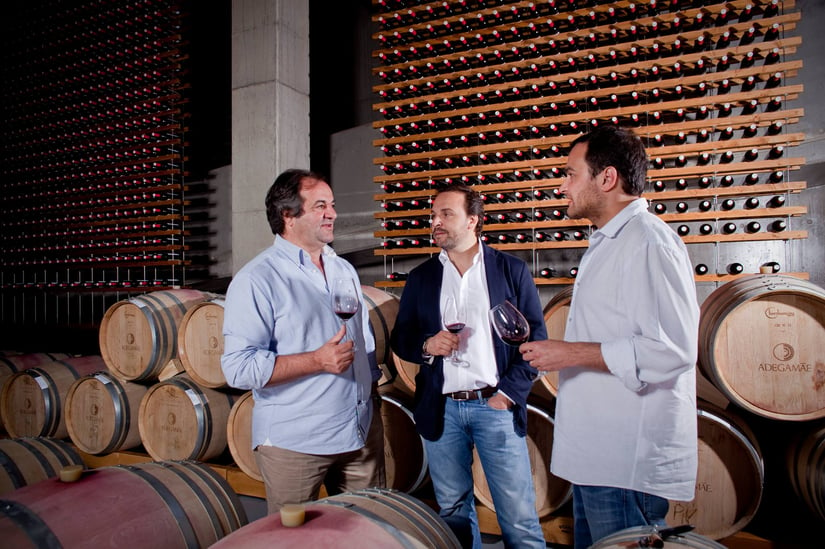 Photo credits: Adega Mãe
Quinta do Gradil has a strong wine tradition that has persisted for centuries. The property comprises a noble chapel ornamented by an artistically decorated tower, a cellar and an agricultural area of 200 hectares with fruit and wine production where international award-winning wines are produced. Here you will visit the mill, the aqueduct and the chapel, taking you back to stories lost in time. At the end of the tour, you will have the chance to taste the wines that tell today the history of Quinta do Gradil in Portugal and worldwide.
So, if you're in Lisbon for a citybreak, don't worry because you won't have to drive any far to taste wine in Lisbon. In fact, if you prefer, you won't have to drive at all for great wine tastings in Lisbon. Both in the city centre and in the nearby, the Portuguese wines are waiting for you!