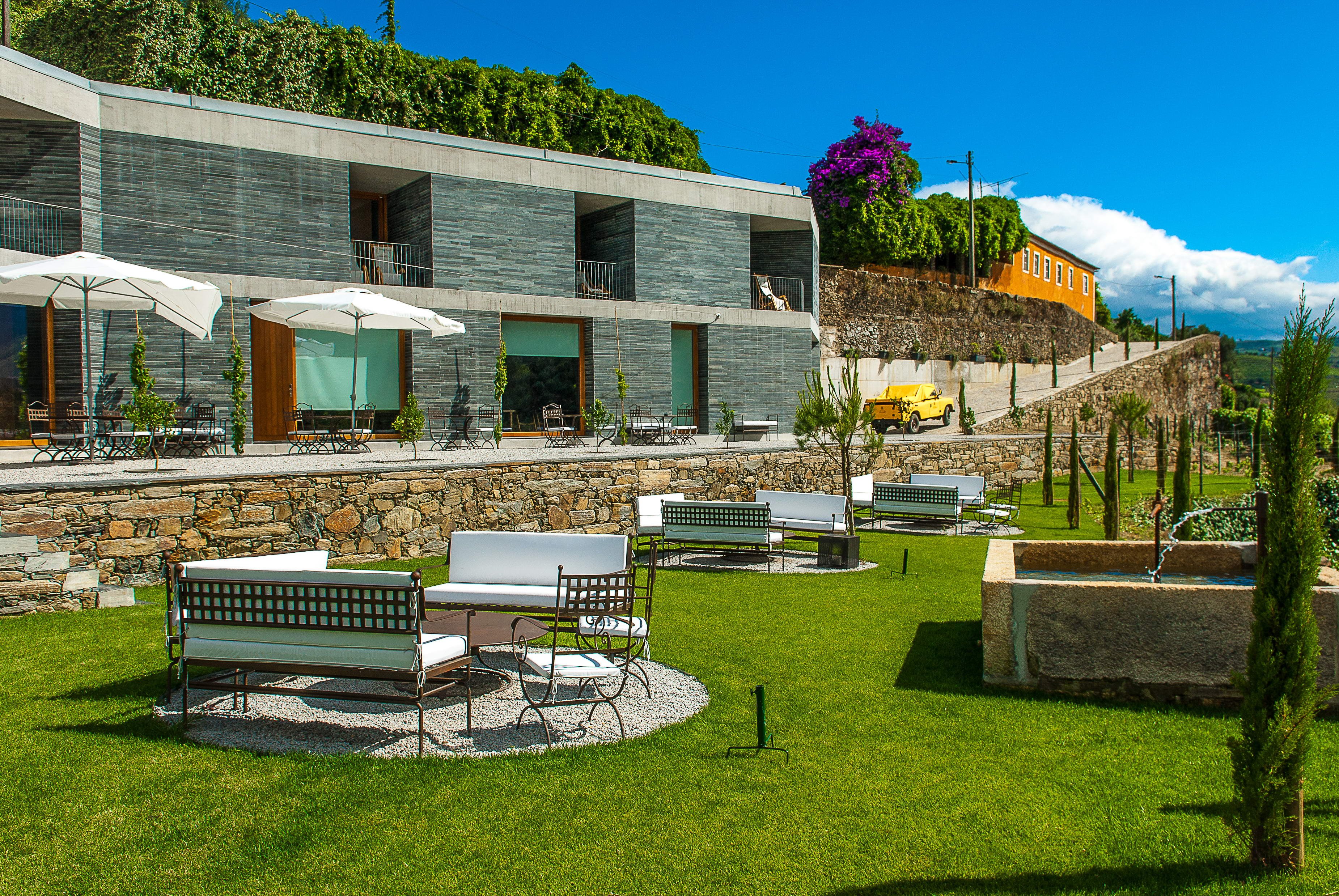 The Douro Valley is one of Portugal's most marvelous regions. Famed for its stair-like terraced vineyards and it's river that cuts across the steep hills, is also, worldly recognized for its premium wines and superb scenery. Douro's quiet country living has a strong appeal to those looking forward to escaping the feverish city life.

So, if you are looking to savor Douro Valley at it's best, then look no further, I have gathered some of the best stays where you can enjoy some of the finest food and wine, incredible activities and a lean, relaxing sleep. Disclose some of the top-notch getaways in the Douro region.

Six Senses Douro Valley
Six Senses Douro Valley is a 19th-century manor house with only 60 bedrooms and the first European property of the Six Senses Group that combines elegance with the region's traditional heritage. This hotel is all about well-being and sustainability, it also offers a selection of rooms, suites, and villas, an excellent spa, in which the treatments are all citrus-based, several dining options, as well as a wine library and a pleasing outdoor swimming pool.

The hotel's Vale Abraão Restaurant offers a range of dining options, including a chef's table where you can enjoy an impressive ten-course meal - generously portioned and alluring plated - as well as wine pairings. Nicely installed in the chef's table, you will be able to accompany the entire cooking process under the attentive guidance of the restaurant staff. Everything is presented beautifully and a lot of the products come directly from their organic garden. You can also add to the list canoeing, river cruises, tree climbing, cooking lessons, picnics, you name it. You will find all kinds of experiences in this breathtaking Portuguese wine region.
Quinta de La Rosa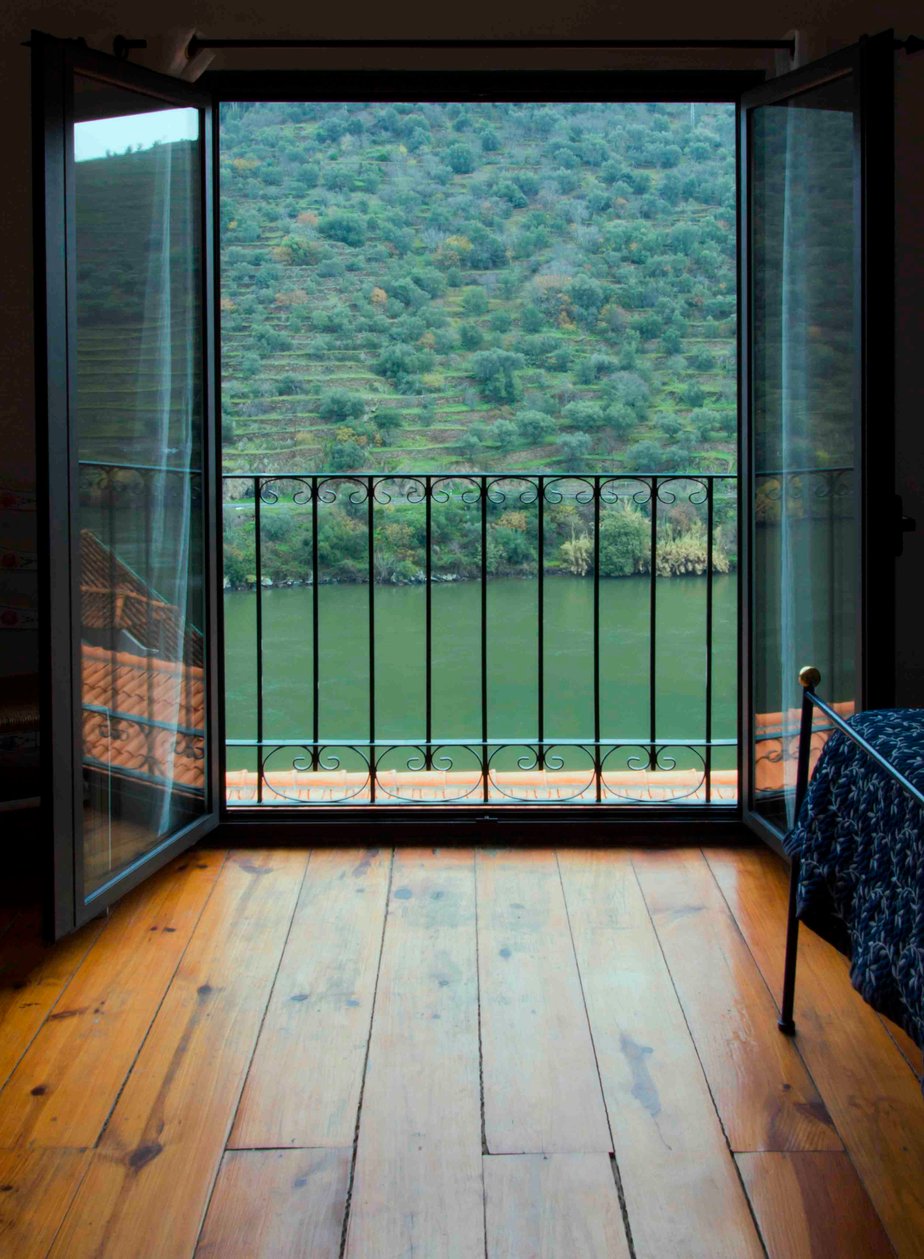 Located in the picturesque town of Pinhão, Quinta de La Rosa sits right by the river and is a family-owned property. Surrounded by their own vineyard, La Rosa's rooms offer river views and each is beautifully designed with contemporary bathrooms and country-feel furnishings.

Their restaurant A Cozinha da Clara - Claire's Kitchen - stands as a tribute to the owner's grandmother. Claire's love of food and hospitality it's present in all the procedures of the restaurant. They creatively reinterpret traditional Portuguese cooking, taking the base inspiration from her home-cooking. If you want to enjoy their amazing food overlooking the river and vineyards, then you should try their shaded terrace.

Unlike most port houses – which make their port in the Douro but store and bottle it in Porto - La Rosa does everything in Douro and it is possible to join this process of wine production. Also, it is given the opportunity to choose from a range of port tastings, stroll and tour the vineyards, a private visit with the estate's owner and even relax under the vine-clad terraces.
Quinta do Vallado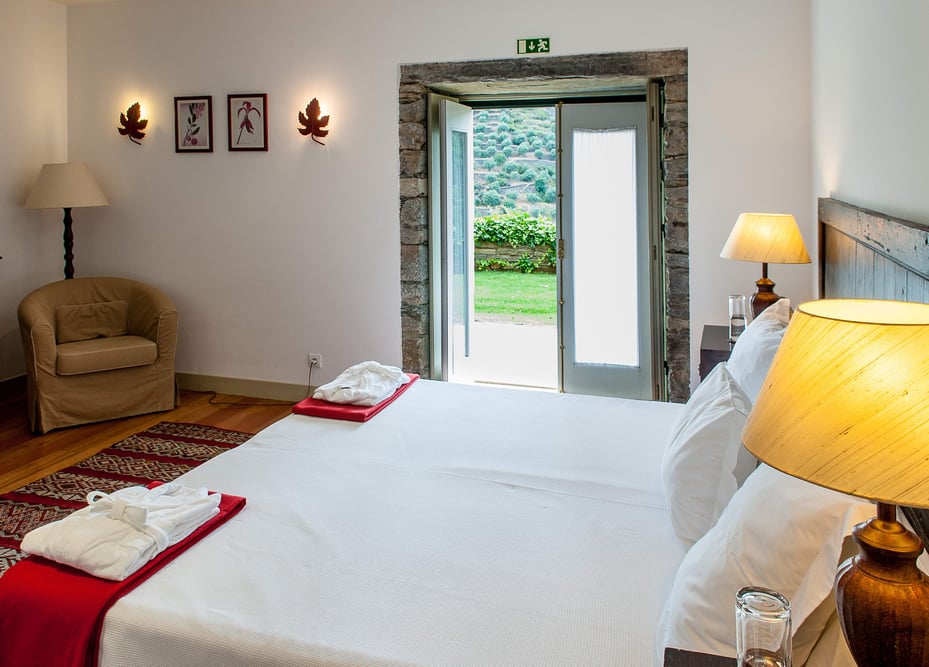 Established in the 18th century, Quinta do Vallado is located on the banks of the River Corgo, a tributary of the Douro River, and is one of the oldest wine-producing estates in the region and encompasses 158 acres, some with vines more than 70 years old. It is possible to choose between staying at the historic manor house, built-in 1733 and recently refurbished, or at the newly added slate-tiled new wing. This amazing hotel also provides an array of leisure facilities, including a swimming pool and wine tasting sessions. Trought the wine tasting sessions you will have the chance to appreciate their ultramodern winery and cellar, in which you will try a comprehensive portfolio of wines, from tawnies to reserve, as well as vintage Ports. These incredible tours run twice a day – morning and afternoon - in both Portuguese and English.
Quinta da Pacheca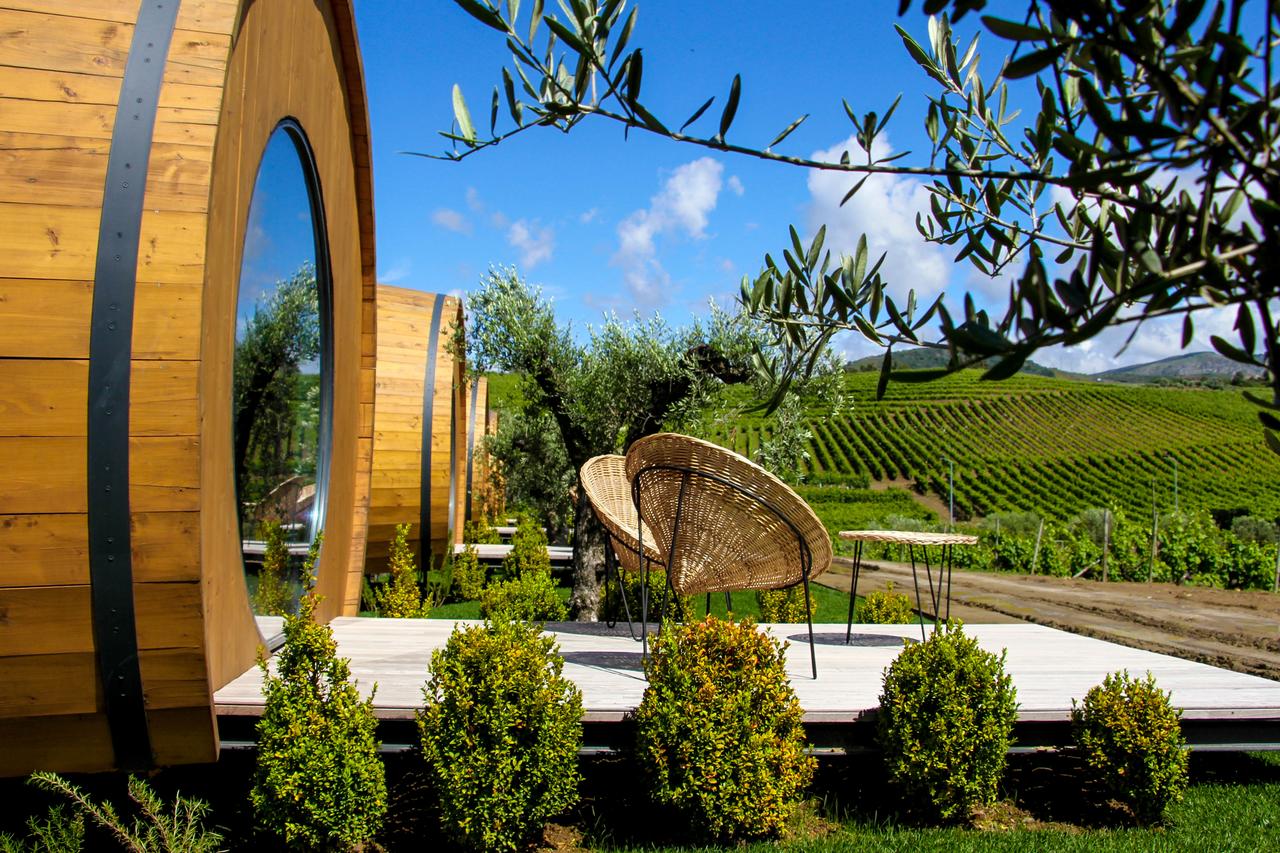 Quinta da Pacheca is a relaxing and intimate lodging nestled in the vineyards. Its main building is a typical 18th-century manor house completely renovated with the most comfort and elegance. More recently, they have launched a new accommodation option now offering the opportunity to spend the night in a giant wine barrel, which includes all the comforts granted by modern-day standards.

You can take a winery tour followed by a wine tasting session paired with cheese and jam, or even a picnic in the vineyards. For a particularly unique experience, choose a wine course or a cooking class where you'll learn traditional techniques while preparing your very own meal. Pacheca is one of the few wineries in the region to offer these kinds of hands-on experiences.

Last but not the least, their restaurant is spacious and elegant, with floor-to-ceiling glass windows with views into the Douro River and the surrounding vineyards. Here you will indulge regional cuisine all paired with Quinta da Pacheca wines.