Fall brings its own special magic to the Douro Valley and it extends all year long. Get ready to embrace autumn's grandeur or spring balmy weather as Portugal has the best weather in Europe. Feel inspired by the best Portugal wine tours in Douro Valley.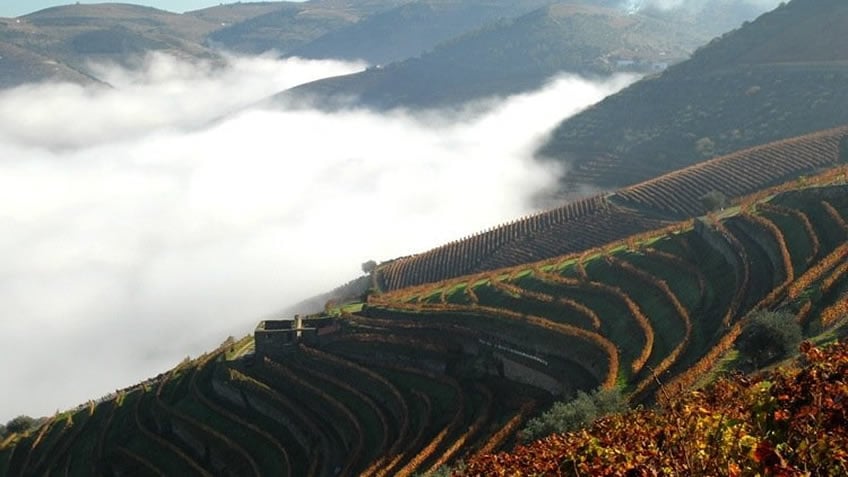 Although many tourists flock to the region during the hot summer months, perhaps the most delightful time of year to visit the Douro Valley is autumn, winter, and spring. The light remains limpid, temperatures have softened, and days are sunny and breezy. It is also a great time to hit up some of the most popular villages and wineries in the region minus the heat and crowds of summer. Also, a wine tour in winter may be the perfect gift for any wine lover, and Christmastime is just winking. Here are some of the best experiences and wine tasting in Douro.
Walk around
The first thing to know is: How to get from Porto to Douro Valley. Why Porto? Porto's airport is the closest to Douro Valley and some of ou clients visit both Porto city and combine it with a visit to Douro Valley for winery visits, a cruise, and wine tastings.
Douro locates 2-hour drive from Porto, Portugal second big city. By booking with us, most of our tours include a professional, English speaking private driver, that will guide you around in a deluxe vehicle.
Explore the region's picturesque landscape at this time of the year and enjoy a unique viewpoint with a guided tour through the vineyards at Quinta das Carvalhas. Located in Pinhão, in the heart of the Alto Douro Wine Region, this is the biggest vineyard in the area, situated on a privileged position overlooking the river.
On this one-on-one tour you'll have a genuinely unique experience walking around the vineyards with an insightful guide and ending with a tasting of wines and regional cheese. There's also a tour option guided by the in-house agriculturalist, which offers the unique experience of visiting a traditional estate side by side with someone who knows it by heart.
Billed as the first wine hotel in Portugal, Quinta Nova Luxury Winery House offers great views of the river and the estate's vineyards which can be enjoyed on a hike along the 8 kilometers (6 miles) trail within the wine estate. Get your blood sugar up with a stopover at the winery for a guided tour and wine tasting or at the in-house Terraçus Winery Restaurant. It serves excellent food in a stunning outdoor setting and we would definitely recommend doing the wine pairing, so that you can try their various wines.
◈ Take it up a notch
You can have both experiences on our 3-day private tour in the Douro Valley, which includes not only accommodation but private transportation as well. In a rural, scarcely populated area as this, a private driver will make it possible for you to visit a larger number of wineries in a short period of time and easily get to the further located ones.
If you'd like to extend your stay, take a look at our 5-day all-inclusive tour for a more comprehensive experience.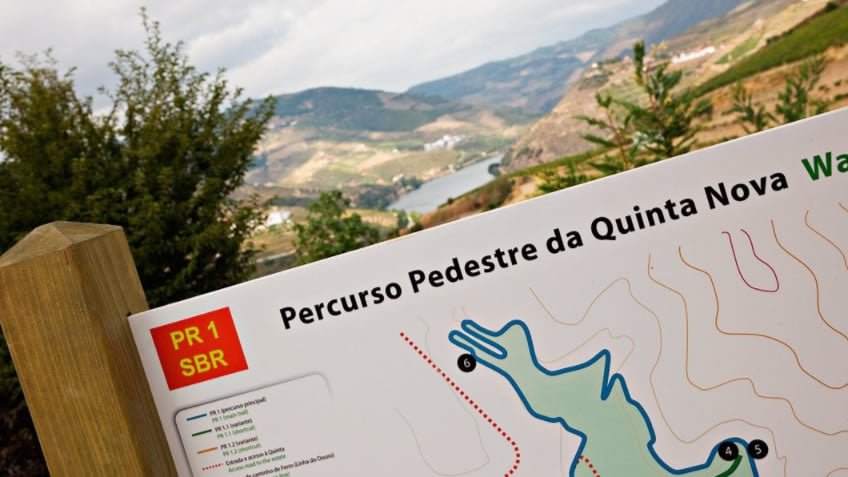 Picnics
Cooler temperatures mean nicer days outside, not to mention the beautiful colors of the changing leaves in the countryside. A fall picnic is a great opportunity to spend some quality time outside and learn to appreciate the season in a whole new way.
Located near the Port wine town and cruise center of Peso da Régua, Quinta da Pacheca was one of the first properties to bottle wine under its own label. You can take a vineyard tour here, enjoy a commented wine tasting session, or - best yet - have a picnic in the vineyards, complete with a basket and in-house wine.
Not too far, Quinta do Seixo, offers a complete wine tasting portfolio as well as a guided tour of the vineyard and picnic option. The experiences start with a visit to the wine-producing facilities, followed by the much-anticipated picnic. Head outside and pick the best place to lay down your picnic blanket and enjoy the view. Located on a high point, it is absolutely breathtaking throughout the year!
◈ Take it up a notch
If you don't have too much time to spend, you can still have this experience on our 1-day tour in Douro with Picnic in the Vineyard, which includes private transportation during the entire tour, starting with a pick-up in Porto. In just 8 hours you can explore an entirely different region.
Many of those who visit the valley, pair it with a city break in Porto - the nearest big city - and this tour would give you the opportunity to explore both places in one sitting. Take a look at our 3-day private tour in Douro and Porto or even our 7-day option for longer-duration stays.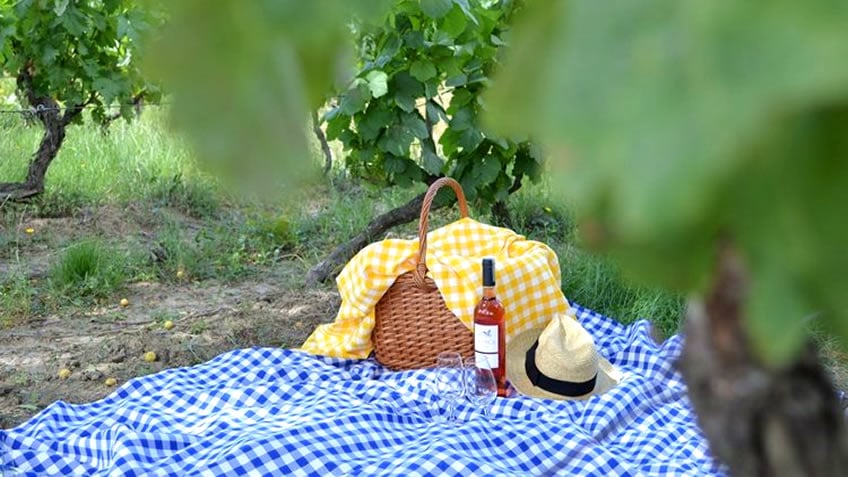 Harvest Festivals
Harvest festivals are a favorite way to celebrate what the region does best - wine! You'll find harvest events all over the area as wineries throughout the area open their doors and welcome an enthusiastic workforce of wine lovers and enthusiasts.
Located in the picturesque town of Pinhão, Quinta das Carvalhas is the biggest vineyard in the Douro Region, situated on a privileged position overlooking the river. The town is one of the most-visited in the region and makes a fine base for exploring the many surrounding vineyards.
Their one-day harvest experience is available on Saturdays only - until mid-October - and is one of the most exciting and unforgettable experiences in the valley. It includes a visit to the beautiful Quinta das Carvalhas, along with the traditional grape picking and stomping that make the harvest such a fun experience for visitors. Lunch is also included as well a visit to nearby Quinta do Casal da Granja, where you'll stop by at the amazing winery and sorting table for a unique experience.
◈ Take it up a notch
With our 2-day getaway in the Douro Valley we can help you plan the perfect weekend in the region and make the most out of your short break there. Two days in Douro can only ever be a teaser of what it has to offer, but there's still plenty you can do.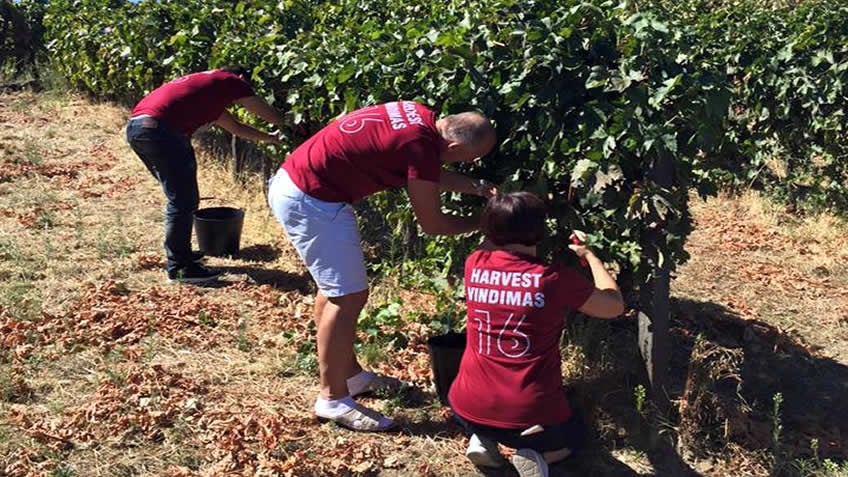 River cruises
River cruising is one of the most enjoyable travel experiences available to those seeking to get to know the Douro region. The journey upriver is one of the most scenic in the world, with staggering views of the dramatic valley covered in bright yellow and orange rows of grape vines.
There are several programs available for direct purchase through our website, which can be tailored to your specific needs. From short 1-hour cruises to full-day programs or overnight stays, there's plenty to choose from depending on how much time you have to spend and what your budget and preferences are.
◈ Take it up a notch
If you're looking for a longer duration cruise, our 7-day yacht cruise along the Douro River may be what you're looking for. It takes place aboard a private yacht that serves only you and your private party, stopping along the way at the valley's most iconic wineries and restaurants.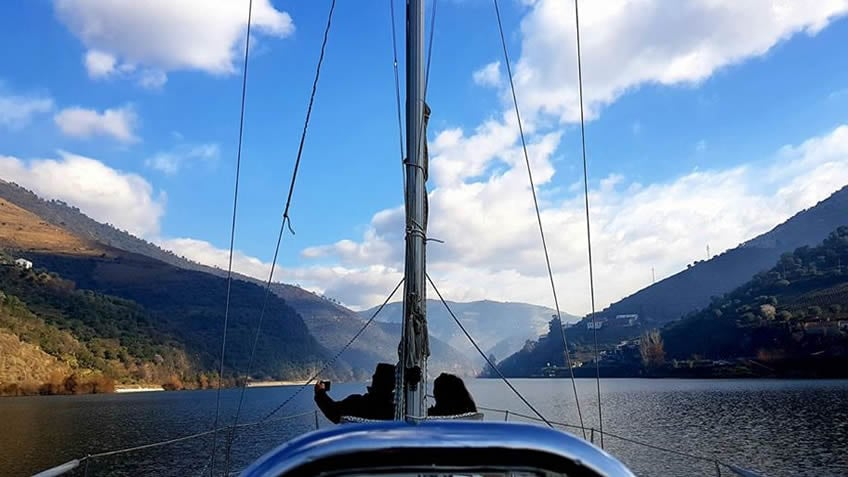 Enjoy the local cuisine
When we think about fall food, we think about slow-cooked suppers and hearty dishes that feed our souls. From September to November, the autumn harvest brings a variety of delicious produce and restaurants throughout the region update their menus to include what's local and ripe for the season.
Rui Paula's DOC - built over the river at Folgosa - offers a colorful menu rooted in both tradition and modernity, smartly paired with a comprehensive wine list. This creative and sophisticated spot lives up to the expectations surrounding the Michelin starred-Chef, and it's no wonder it took the 15th place in TripAdvisor Traveler's Choice Awards for best restaurant in the world.
Beyond this point, we would recommend a stop at beautiful Quinta do Crasto. This family-run property has a privileged position high on a cliff above the river. Its stone terrace outside serves as a dining room when the weather is nice, with views up and down the valley. This is all about traditional comfort food, with delicious regional dishes such as Grilled Cod, Roasted Octopus and Roasted Pork Loin, accompanied by in-house wines.
Located a 20-minute drive from Pinhão, Quinta do Portal stands beautifully isolated in the middle of their own vineyards. The estate also houses an excellent restaurant, led by young and talented Chef Milton Ferreira, who uses locally-grown ingredients splendidly paired with in-house wines in a creative way.
◈ Take it up a notch
If you're planning a few days stay in the area, take a look at our 3-day tour. Based in Pinhão, it includes a river cruise, as well as accommodation at a riverside winery, and some visits to nearby estates. It is mostly done on foot and great option for those depending on public transport only.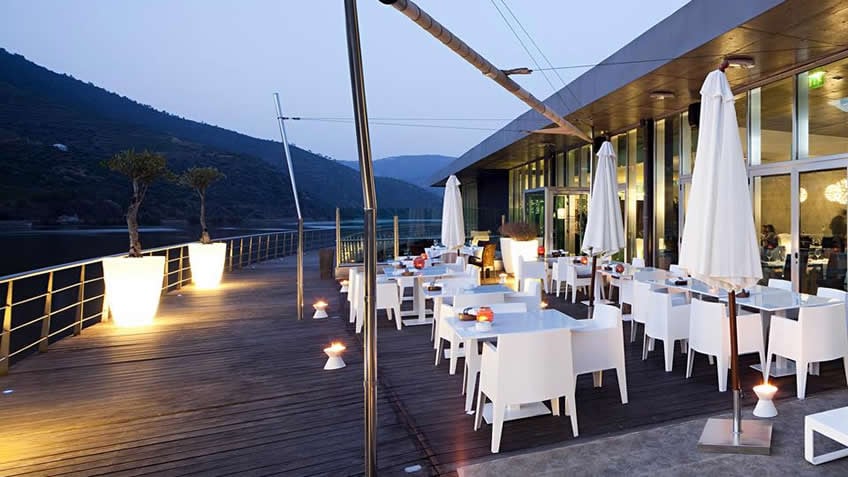 No one knows better than you what you want. But our staff has the experience and knowledge to show what is available and what is possible.
By booking with us, you'll work with one dedicated consultant, who will not only take the time to listen to your requests, but also discuss different options with you. All of this coupled with a knowledge of the country means you'll get the best out of the time you have to spend on your next tour in Portugal.
Looking for more options on Wine tours in Winter?
Contact us by phone, we are happy to help: +351 226 10 20 75