Portugal is a country of unparalleled natural beauty and has also unique and luxurious spas that will make you reconnect to nature and rejuvenate your soul.
Luxury Spas are amazing therapeutic spaces to restore the mind, body, and soul. From aromatherapy, massages, and beauty treatments based on ingredients extracted from grapes and natural products, and other impressive procedures, enjoy an extraordinary holiday at these splendid spas.
L'AND Vineyards Spa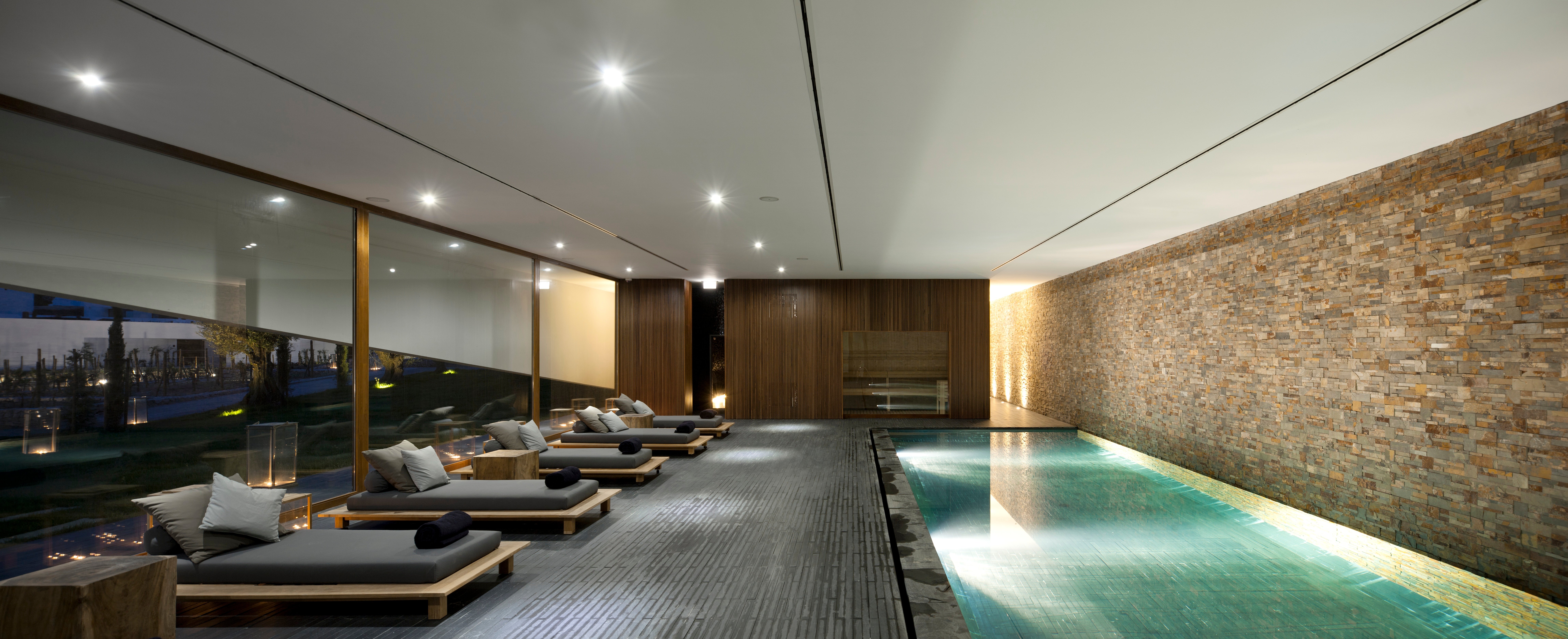 L'AND Vineyards has 30 luxury suites and villas, each designed to create the perfect retreat under the famed stared nigh of Alentejo. This luxurious wine resort hotel has an outstanding Spa that was designed by Marcio Kogan and is based on natural stone and wood, it is also complemented by a heated indoor swimming pool, sauna, and rooms suitable for exclusive treatment and relaxation sessions. Furthermore, you will enjoy serenity and joy achieved through exclusive rituals, massages, and beauty treatments based on ingredients extracted from grapes and natural products. Besides Caudalie brand in the portfolio of amazing products for the treatments, there is also an Austrian vegan brand Vinoble, in which each products combines a high concentration of grape ingredients with delicate fragrances and luxurious textures.
Six Senses Douro Valley Spa
The Six Senses Douro Valley has history, luxury, and sustainability, all successful ingredients for a recipe of success and differentiation for the travel elite. The ample Spa of this extraordinary hotel is composed of ten treatment rooms, a heated indoor pool with water jets, an outdoor pool, and a refreshment bar, and besides all of this, you have also a gym with amazing exercise equipment and professional guidance. The treatments of Six Senses Spa are all based on a criterion of sustainability where daily programs are mixed with locally inspired therapies, based on fruit like grape and citrus. Moreover, you will also find in the offers, locally-inspired wine-based treatments that use grape-based products from the Douro region. There is also a Visiting Practitioner program that features over 100 of the world's best wellness healers, practitioners, and experts.
Convento do Espinheiro Spa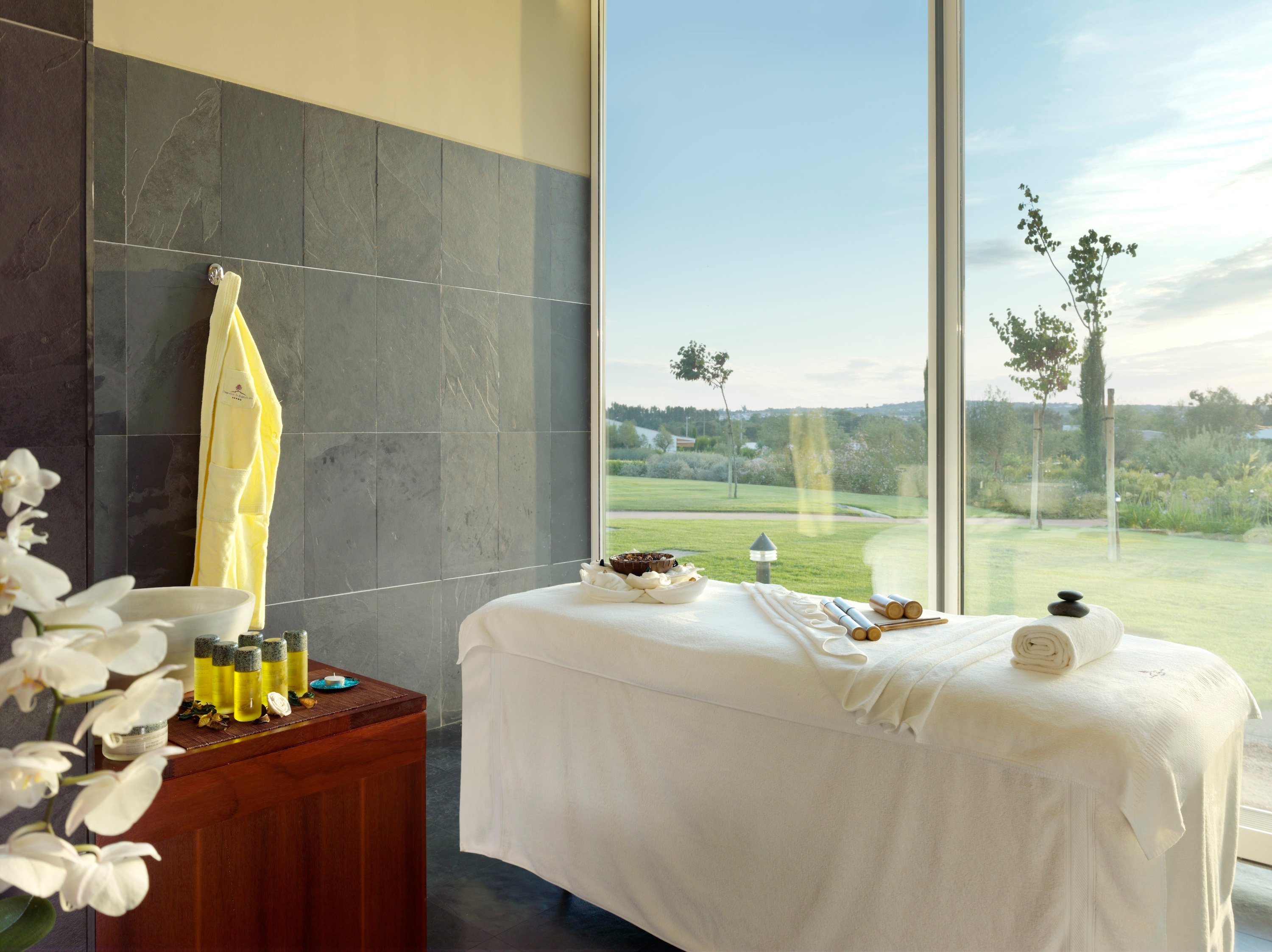 Convento do Espinheiro Historic Hotel & Spa is a reference in the luxury hotel business, nationally and internationally. A convent of the XV century turned into a charming hotel, the Spa of this accommodation offers diversification in its luxurious treatments. The treatments are inspired by different cultures from all parts of the world, where the most modern therapies are mixed with history. From the amazing treatments to the outstanding views of the relaxation room and the indoor swimming pool, everything has been designed to provide tranquillity and rejuvenation of body soul, and spirit.
Ritz Four Seasons Lisbon Spa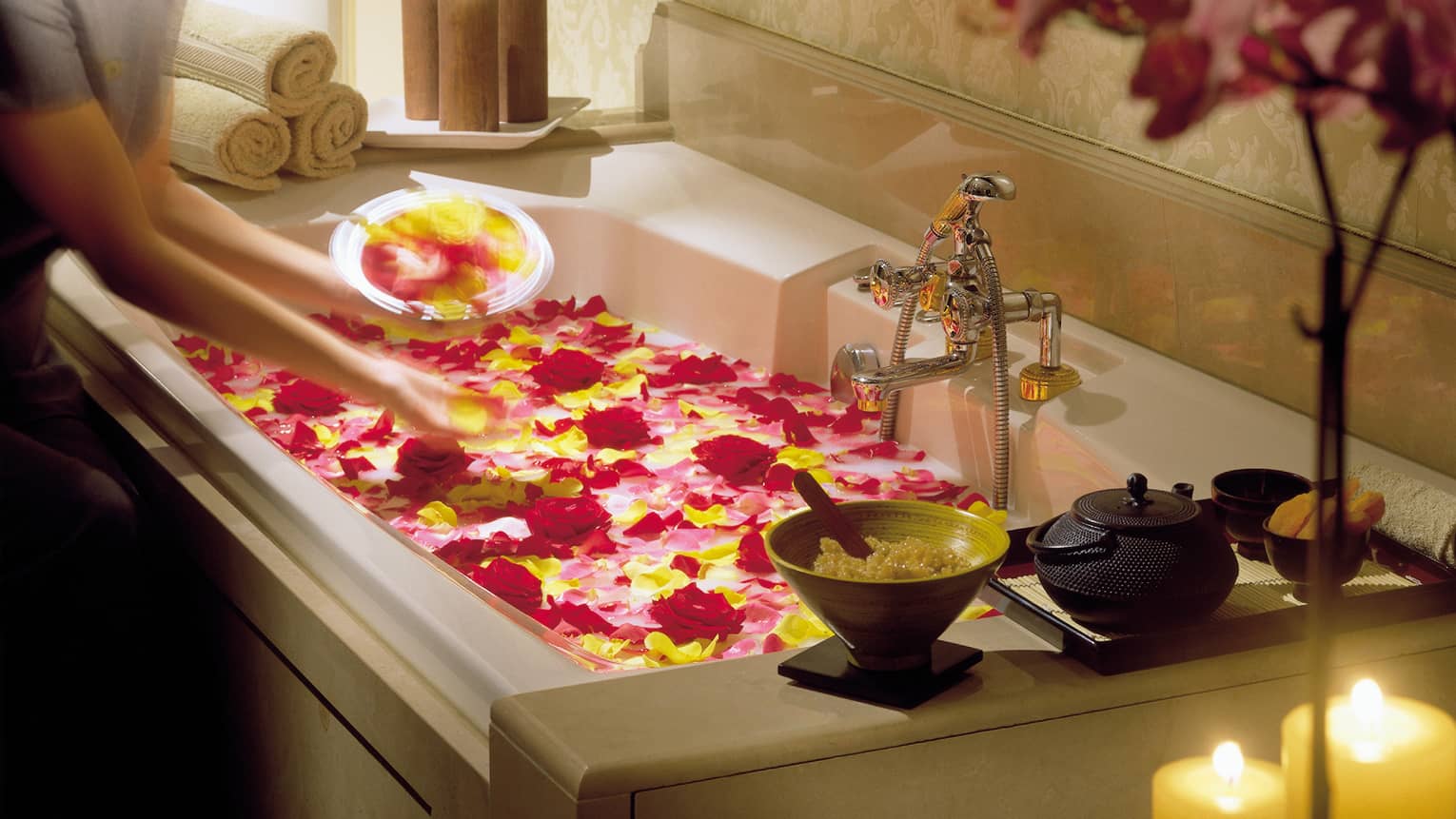 Located on top of a hill in the heart of Lisbon, the Four Seasons Hotel Ritz has spectacular views and offers that will delight even the most demanded guest. The Spa of this lavish hotel has already been considered one of the 10 best in Europe, by Condé Nast Traveler and the British newspaper The Telegraph, which in 2015 also distinguished it as the best in Lisbon. Composed by sauna, steam and crushed ice fountain a lounge, and an indoor pool, the Spa offers a wide range of treatments, in the company of calm sounds and varied exotic aromas. It is the perfect combination of incredible and more sophisticated treatments mixed with traditional rituals. Harmonious and elegant, this magnificent space promises moments of huge relaxation and immense pleasure.
Pestana Palace Lisbon Spa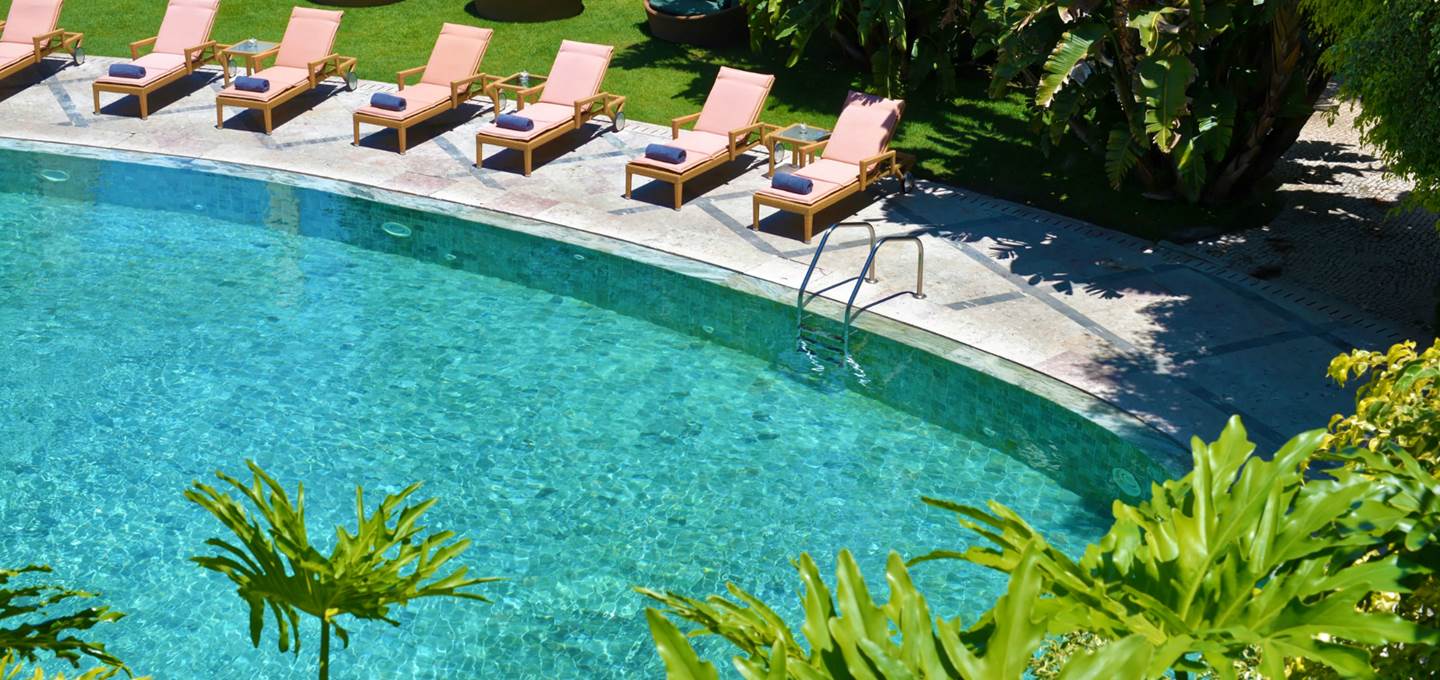 The Pestana Palace is a palace of the late 19th century, that was restored into an opulent hotel. The Pestana Palace Spa was elected Best Luxury Spa in 2014 and Best Luxury Business Hotel Spa by the World Luxury Spa Awards in 2017. The Spa is placed strategically in a tranquil area in the middle of the garden to look like a center for balancing the guest's energy and also to recover the strength. It has an indoor pool, Jacuzzi, Turkish bath, Scottish bath, relaxation massages or face, and body treatments, and is perfectly integrated into the beautiful and vast palace gardens. In addition, the sauna, the Turkish bath, and the Jacuzzi are great places to eliminate the toxins of your body and regenerate it. There is also a fantastic massage-signature and Magic Spa treatments in order to improve your skin, This called Magic Potion products act as a magic potion on your body and face, making you lighter, more relaxed, and happier. At the end of your treatment, enjoy the tranquillity of the palace gardens and its views while savoring the tisane offered to you at the end.
Le Monumental Spa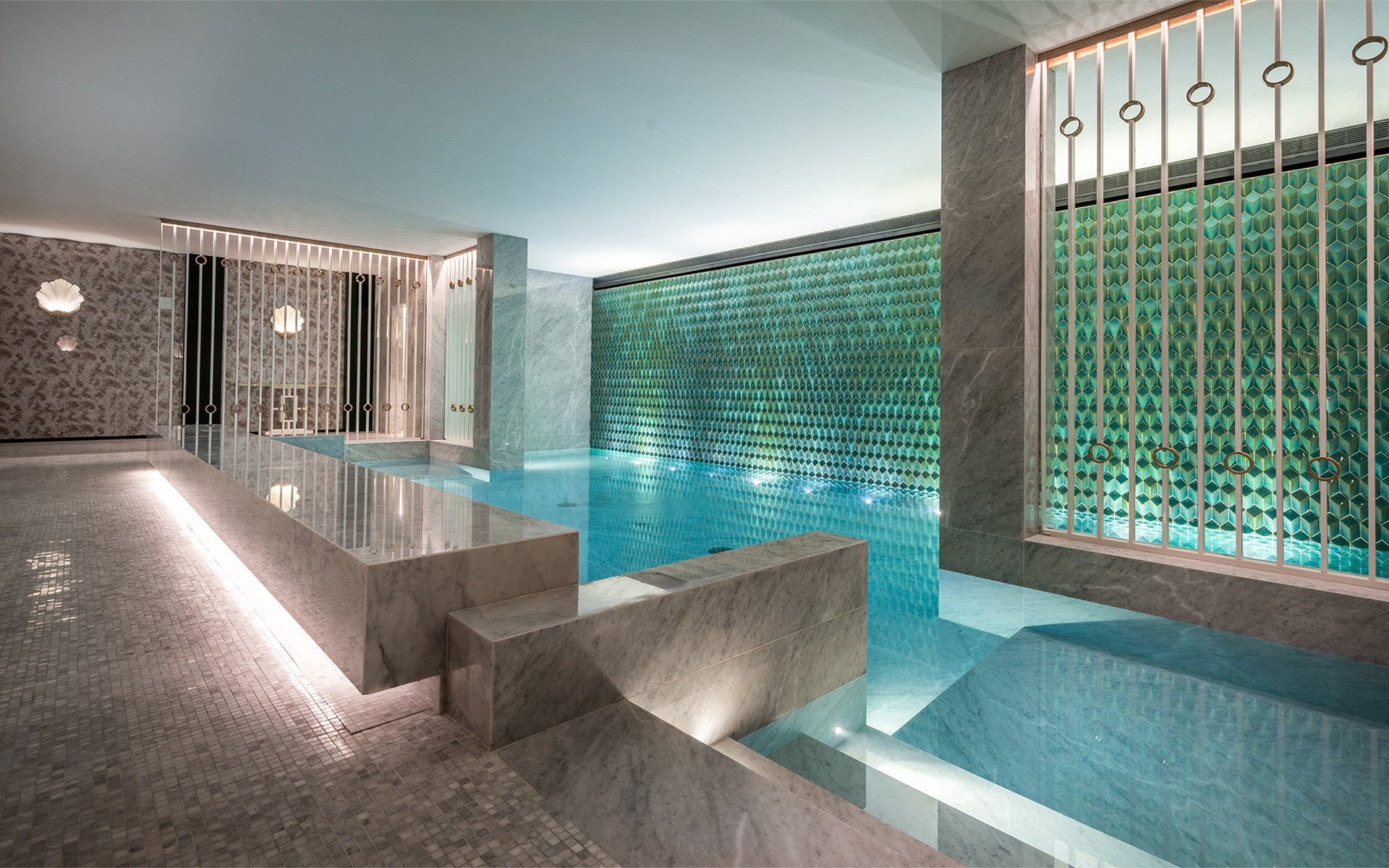 The ancient and most renowned "café" of Porto since 1930, the Café Monumental, has become the hotel of choice for a high-end stay in Porto, where the ordinary is exceeded. Called Nuxe, the Spa has an indoor white marble-covered swimming pool, several treatment rooms, an ice fountain, a hydromassage shower, a sauna, a Turkish bath, and three treatment cabins for the various massages that are available. Treat your body from head to toe with the captivating experience of expert treatment for luxurious comfort and relaxation. Embark on this journey and upgrade your senses.
Why book now your tour? Because by booking all your tours with us you will have flexibility in the future, plus an acquired "Clean and Safe" seal. Through these unique times, we are available to plan, reschedule, and move your trip around your needs, as always. If your new dates may no longer work with your initial travel plan, a dedicated consultant will be available to tailor and reschedule your time in Portugal according to your needs and preferences, and to assure you that you will have the best and most memorable experiences.