As the saying goes, food is a universal common ground. And there's no better way to know a country than through its food - and wine. With that in mind, we round up the best wine and food tours in Portugal that should be on your radar in 2018.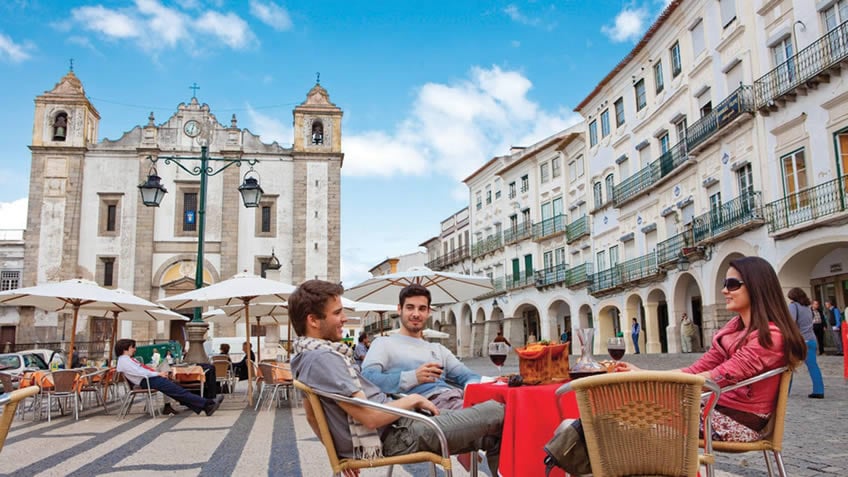 Portugal is the new hottest travel destination and one of the reasons for that is the country's strong food and wine tradition. Compact and incredibly well-situated at the doorstep of the Atlantic Ocean - as well as one of the sunniest places in the continent - Portugal stands as one of the most eclectic destinations in Europe and has taken a place in the heart of millions of travelers.
However, the country's cuisine still remains a mystery to most food lovers outside of its borders.
Lisbon by the Glass
Spreading over a string of seven hills overlooking the River Tagus - on the westernmost front of the European continent - Lisbon offers everything you can expect from a thriving and vibrant city. Old palaces and churches sit side by side with state-of-the-art museums, while a new wave of up-and-coming neighbourhoods springs up with cosy cafes, and trendy restaurants and bars.
Sometimes the most difficult thing when visiting a new place is in fact finding a starting point. Our historic and wine tour in Lisbon gives you just that. You'll start then with the city's beautiful downtown on a guided walking tour through its most popular sights: climb up to the unmissable castle and walk down the cobblestoned streets to the river front, while taking in the beautiful tile-covered buildings along the way. Fill-up your batteries before heading out again with a commented wine tasting followed by a light lunch at one of the most popular wine bars in the city. We'll also make sure that you won't leave town without trying the famous Portuguese Custard Tarts - which are mandatory when visiting Lisbon.
If you're here for more than a couple of days, don't miss out on the chance to head further into the countryside to the small towns and estates. Our full-day tour through Lisbon's wine producing estates will take you through a number of wineries, offering you the chance to sample some of the best wines produced in the region. You'll also have lunch at one of the country estates - with a breath-taking view over the vineyards - followed by a pit-stop at the picturesque village of Óbidos. Your private driver and guide will keep you company throughout the day, answering all your questions and leaving you free to take pictures and tasting the wine.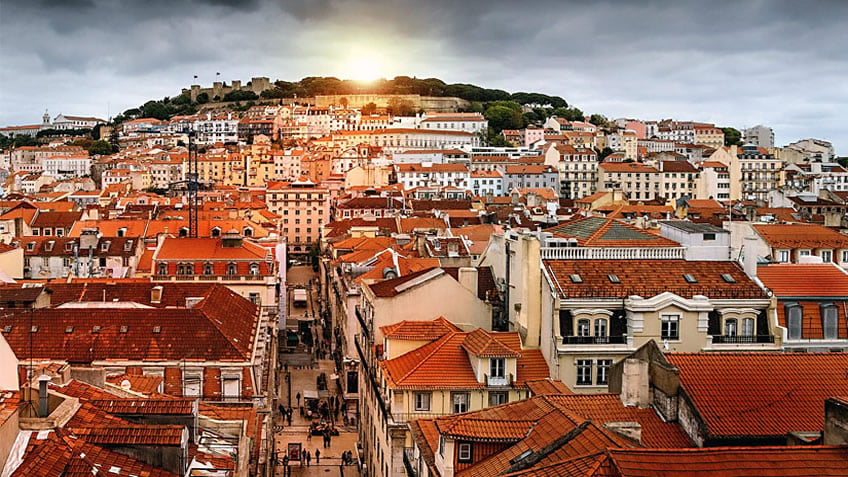 The best of Alentejo
This sun-baked land - a couple hours away from the capital - is being touted both the Provence and Tuscany of Portugal and is enjoying a growing popularity for its beautiful landscapes and outstanding food and wine culture.
In our 3-day food and wine tour in Alentejo we round up the region's best restaurants, vineyards, and places to stay - including the award winning resort Convento do Espinheiro, which has conquered first place among the best resort hotels in Spain and Portugal, according to T + L's readers in 2017.
Alentejo has confidently taken its place as an area of outstanding wine production. It is no surprise, then, that its wide estates and wineries are an underlying part of the region's strong culture and identity.
Located a short 10-minute ride away from Évora - Alentejo's main city and university town, which you will also have the chance to tour - Adega da Cartuxa is just one of the many traditional wineries which have opened their doors to curious wine enthusiasts. While there, you will have the opportunity to taste some of its best wines - as well as sample some olive oil - paired with charcuterie, cheeses and locally produced jams.
You'll also spend one of the nights at the exclusive wine resort L'AND Vineyards. From the surrounding grape fields to the wine therapy spa by Caudalie - and the Michelin-starred restaurant - everything in it revolves around wine.
Even if you don't have that much time, you can still take a full-day wine tour in Alentejo directly from Lisbon and get a glimpse into what this wonderful region has to offer. Driving through the beautiful golden plain of Alentejo, you'll stop by at two long-established country estates where you'll have the opportunity to taste the region's famous wine and olive oil and learn more about its long-standing farming tradition. Lunch will take place at one of the estates and you'll learn at first hand why the Alentejo has been hailed by many as the country's gastronomic soul.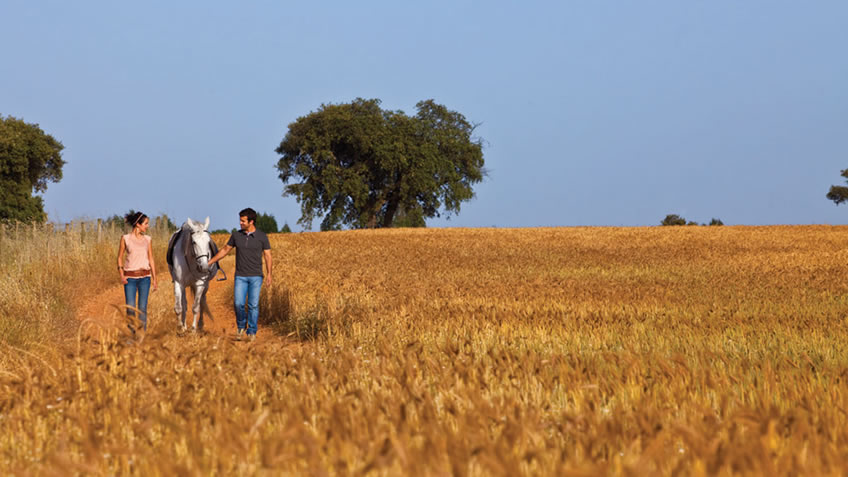 Wine tasting across Porto and Douro
Worldly recognized for its wines and beautiful scenery, the Douro Valley is the oldest demarcated wine region in the world, particularly famous for Port wine, as well as a number of other world-famous reds.
Many of those who visit the Douro Valley do so on a day trip from Porto - the nearest big city. Day tours are the easiest and quickest way to explore somewhere new while easily fitting it into a tight travel schedule.
With this full-day tour in Douro, you'll check some of the region's must-dos off your list as you'll visit some of the well-known wine producing estates in the region, have a picnic in the vineyards, and sample its most famous port wine.
For all the foodies out there, we cannot help but mention Quinta da Pacheca, which was one of the first properties to bottle wine under its own label. You can take a vineyard tour here, enjoy a tasting, or - best yet - have a cooking class where you'll learn traditional techniques while preparing your very own meal. The restaurant is spacious and elegant, with floor-to-ceiling glass windows and stunning views onto the Douro River and the surrounding vineyards where Port comes from.
Don't forget that the fortified wine is also the namesake of the oceanfront city of Porto, a must-visit destination for all wine lovers. And, though there's far more to the city than its most famous wine, it'd be a shame not to give it a try. If you're having trouble deciding which wineries you should visit, our food and wine tour in Porto is just right for you. We'll choose three wine cellars and put together an itinerary that will also include an amazing rooftop cocktail and dinner at one of the best restaurants in town.
If you're looking to combine both city and country, our 3-day wine and food tour will take you to all the unmissable locations in both Porto and the Douro Valley - the ones you should really tick off your list - paired with the best wine sampling and dining experiences. From the city's must-see attractions to the best wine cellars and country estates, this tour will give you a good overview of the region's gastronomic identity.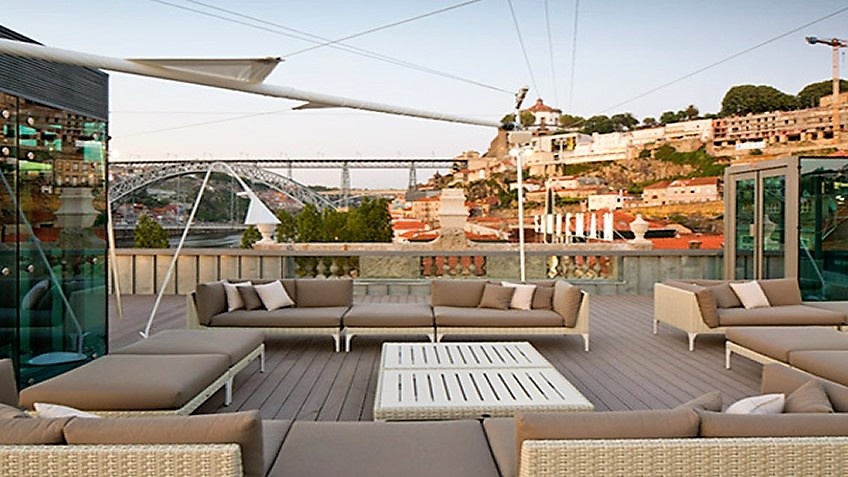 No one knows better than you what you want. But our staff has the experience and knowledge to show what is available and what is possible.
By booking with us, you'll work with one dedicated consultant, who will not only take time to listen to your requests, but also discuss different options with you. All of this coupled with a knowledge of the country means you'll get the best out of the time you have to spend on your next tour in Portugal.