Two days in Lisbon can only ever be a teaser of what it has to offer, but there's still plenty you can do. We have some tips up our sleeve to help you plan the perfect weekend in Lisbon and make the most out of a short break there.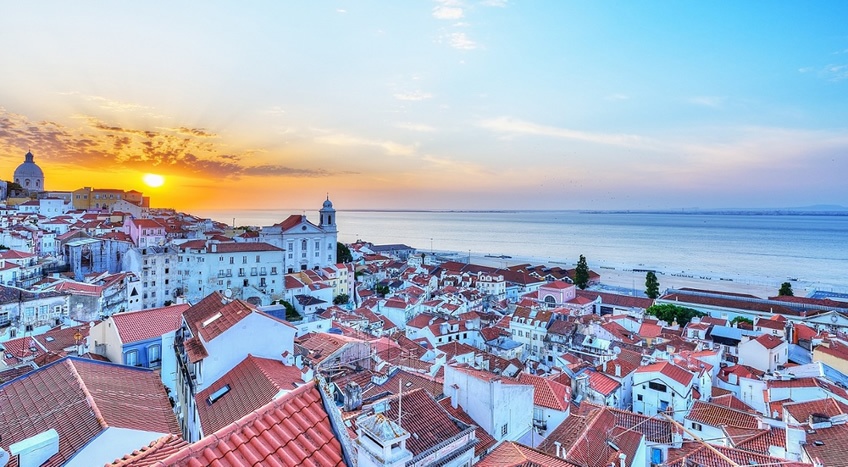 Vistas galore
One of the sunniest and liveliest capital cities in Europe, the Portuguese capital has become unexpectedly fashionable as travellers from all around the world set foot upon this historical yet cosmopolitan city.
Built across seven hills overlooking the River Tejo, nearly every street affords sweeping views over the city, its beautiful tiled rooftops and classic trams. Wander up the narrow, cobblestoned streets and catch a glimpse of Lisbon's oldest neighbourhoods. The best way to spare your legs would be to take the iconic Tram 28 which will cover a lot of sight-seeing.
Towering above the rest, the hilltop Castelo de São Jorge is one of the city's main tourist sights, alongside a selection of medieval archaeological finds. But the standout attraction is definitely the view from this outstanding lookout point. From there, head down the hill to the Cathedral before wandering into the riverside Praça do Comércio, through the pedestrianized streets lined by tile-covered houses and under the triumphal Arco da Rua Augusta.
By then you'll probably be in need of some rest and refreshment. Stop by at Wines of Portugal Tasting Room for a comprehensive tasting of Portuguese wines and choose from a selection of reds, whites or a mix of locally produced wines.
You can do all of the above with our half-a-day Culture and Wine Tour in Lisbon which will take you on a guided walking itinerary through the historic centre, followed by a wine tasting - which will give you the opportunity to sample a wide range of wines from different Portuguese regions - and a light lunch at one of the most popular wine bars in the city - which bottle-covered sealing is nothing short of Instagramable.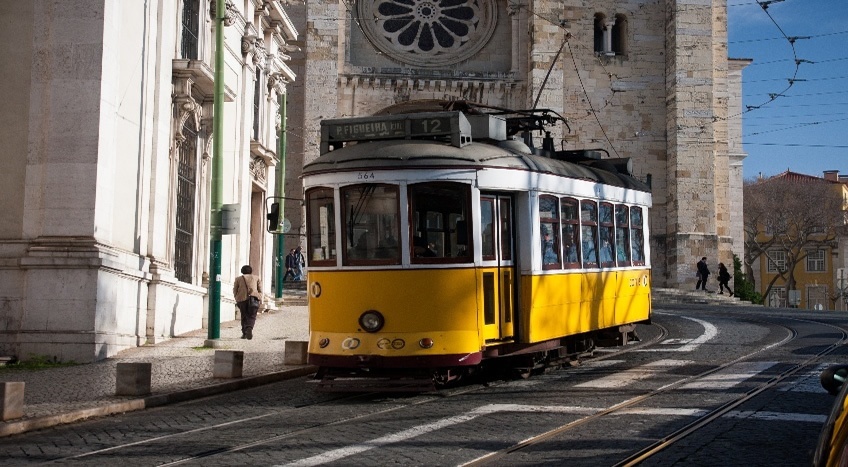 Lisbon by the Bowlful
As downtown evolves, a new wave of up-and-coming neighbourhoods filled with cosy cafes, and trendy restaurants and bars has emerged. Young chefs are reinventing traditional gastronomical staples, while Portuguese wines receive increasing international praise.
There are now five Michelin-starred establishments in the city - such as Joachim Koerper's Eleven - a yearly growing number that only strengthens Lisbon's soaring culinary reputation. Other wine-centred projects have sprung up across town: the unique Sommelier Lisbon offers a contemporary menu and over 80 wines to choose from, while downtown's joint By the Wine doubles as a wine bar and restaurant featuring cheese and charcuterie platters, tapas, and other international favourites like ceviche, quesadilla, and grilled entrecote.
Lodged in the city's main theatre building in downtown Lisbon, Café Garrett is far more than the theatre's cafeteria. Managed by architect-turned-chef Leopoldo Garcia Calhau, it serves creative dishes inspired by Portuguese cuisine with a view of the iconic Rossio Train Station. Estrela neighbourhood - west of party-loving Bairro Alto - is a lovely quiet, mostly residential neighbourhood, known for its monumental 18th-century basilica. Set in an elegant palace, Cantina da Estrela serves a selection of Portuguese cuisine. The building has housed a school before and you can still find some traces from its past in the vintage classroom furniture and chalkboard.
Swinging east, Parque das Nações has reinvented itself from seedy district to thriving riverside area after being entirely renovated for the Expo '98. Shaped like a boat sail, Torre Vasco da Gama houses five-star Myriad by Sana Hotels and the in-house restaurant River Lounge. This contemporary, glass-walled restaurant offers sophisticated Portuguese-inspired cuisine right on the river bank and great outside tables on the terrace, perfect for the many sunny days Lisbon is blessed with.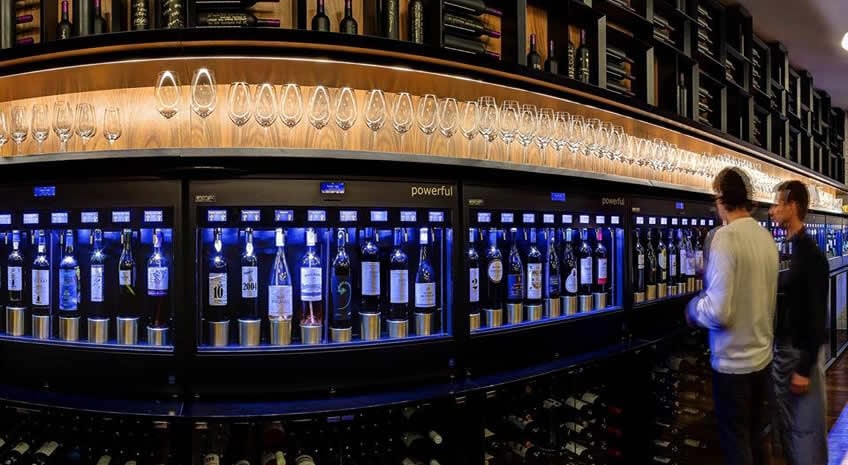 Venture into the Age of Discoveries
The Portuguese capital is at the centre of what once was a vast maritime empire. Belém, on the westernmost part of the city, captures the pioneering spirit of the Age of Discovery to the core. The intensive overseas exploration in the 15th and 16th centuries left major historic landmarks in this area with its grandiose nautical monuments and museums.
Belém's undisputed attraction is the Unesco-listed Mosteiro dos Jerónimos. With a jaw-dropping stonework, it's a supreme example of the uniquely Portuguese late-Gothic architecture known as Manueline. Poking out the side of the river bank, there's yet another Unesco World Heritage Site. Built over 500 years ago, Torre de Belém was part of the river's defence system and once a charming gateway to Lisbon, with its circular corner towers and domed turrets. The view from the top is well worth the climb up the narrow staircase.
The area's historical attractions are complemented by the modern and contemporary art showcased by The Berardo Collection, which comprises more than 900 works, and Lisbon's latest addition MAAT - Museum of Art, Architecture and Technology.
Our full-day Historic and Wine Tour includes an exclusive walking tour, as well as a private driver and car for the duration of the day - your legs will thank you later. You'll stop for a wine tasting - right by the riverfront - and have lunch. Aside from Lisbon's historic centre, you will also visit the district of Belém. We'll also make sure that you don't live town without trying the famous Pastéis de Belém - which are mandatory when visiting Lisbon. The traditional patisserie has been making this crisp pastry tarts filled with custard cream since 1837. Dusted with cinnamon or served as it is, they are reputed to be the world's best.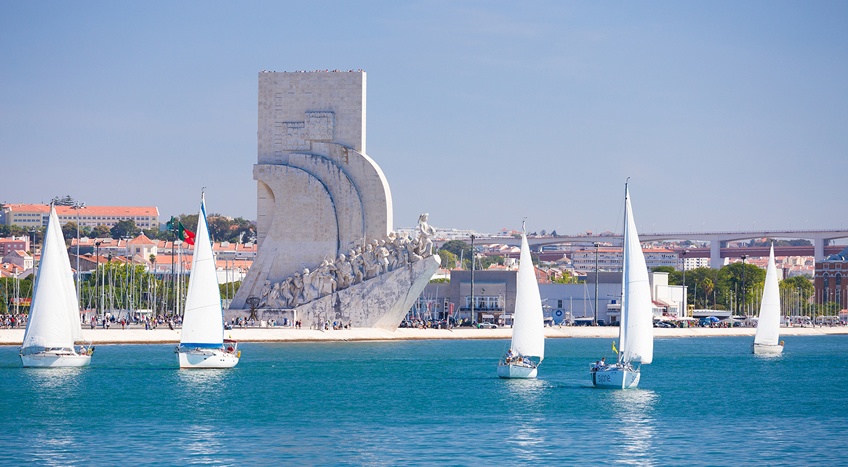 Excellent day trips
There are day trips you can do outside the city, just a short drive away. The spectacular stretch of Atlantic coast just north of Lisbon, is famed for its crashing waves and beautiful sandy beaches. The stylish seaside village of Cascais is an easy train ride - just over half an hour - from Lisbon but is relatively unknown. It's a picturesque town with a fantastic harbour and lots of shops and restaurants.
For those looking for a more laid-back vacation setting, there is plenty to see and do beyond the city limits of Lisbon. With its rolling hills and awe-inspiring palaces, the historic resort town of Sintra - 30 minutes outside Lisbon - seems to come straight out of a fairy tale. The wine industry is also thriving - and Adega Regional de Colares offers the opportunity to chat directly with the winemaker about one of the world's singular wine regions and its wines, while enjoying them.
Around the city, one may find some of the most traditional yet cutting-edge wine producing estates in the country. Our full-day tour through Lisbon's wine producing estates will take you through a number of wineries, offering you the chance to sample some of the best wines produced in the region, paired with locally-grown traditional products. You'll also have the opportunity to have lunch at one of the wineries - with a breath-taking view over the vineyards - as well as visit the largest Oriental Garden in Europe and the picturesque village of Óbidos.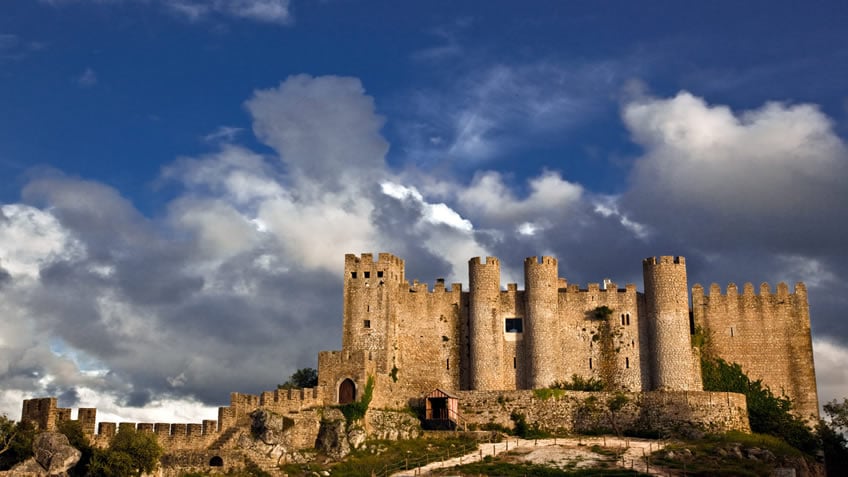 This is the Portuguese capital's moment - so what are you waiting for?