Portugal has achieved two new 'two-star' ratings in the 2017 edition of the Michelin Guide to Spain and Portugal, and seven new 'one star' awards.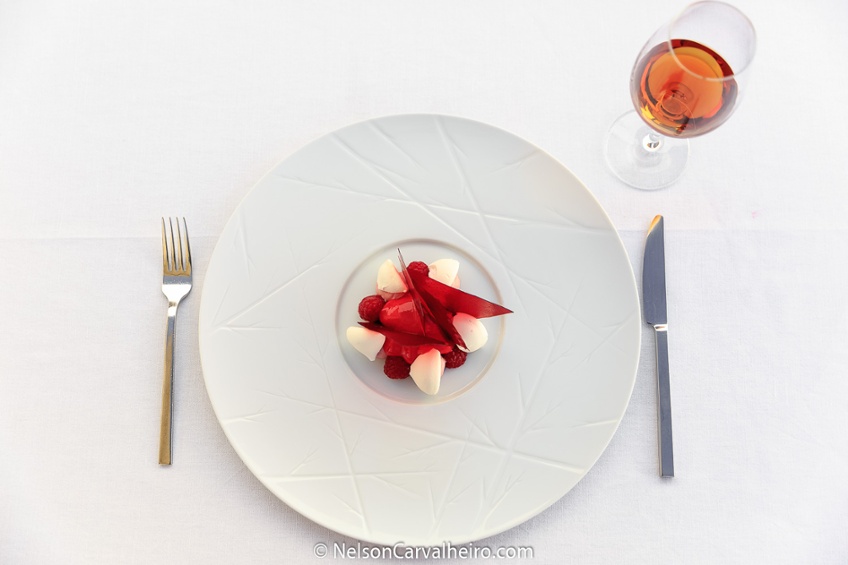 The Michelin Guide Spain and Portugal ceremony took place in Girona, Spain, on the 23rd of November 2016, with the presence of 400 guests, including several chefs, government officials and, of course, a heavy coverage from the media.
The exceptional growth of one star awarded restaurants in Portugal, with seven new distinctions in the 2017 edition, was highlighted by Michelin stating it "demonstrates how the gastronomic level in Portugal is growing". So, in the 2017 guide, there are 21 Portuguese restaurants listed in total, five with two stars and sixteen with one star.
The Yeatman Gastronomic Restaurant
It's no surprise that we find The Yeatman Gastronomic Restaurant, in Vila Nova de Gaia, and Ocean Restaurant, in Porches, among the new restaurants distinguished with two-star ratings.
Back in 2015, Nelson Carvalheiro, an award-winning travel blogger and author of The Portuguese Travel Cookbook, during a wine and food tour through Portugal organized by Wine Tourism in Portugal, visited several portuguese restaurants, including The Yeatman Gastronomic Restaurant.
Nelson wrote at the time "The Yeatman Gastronomic Restaurant is surely the best Michelin star Restaurant in Portugal. A second Michelin Star is certainly due!" Turns out he was absolutely right!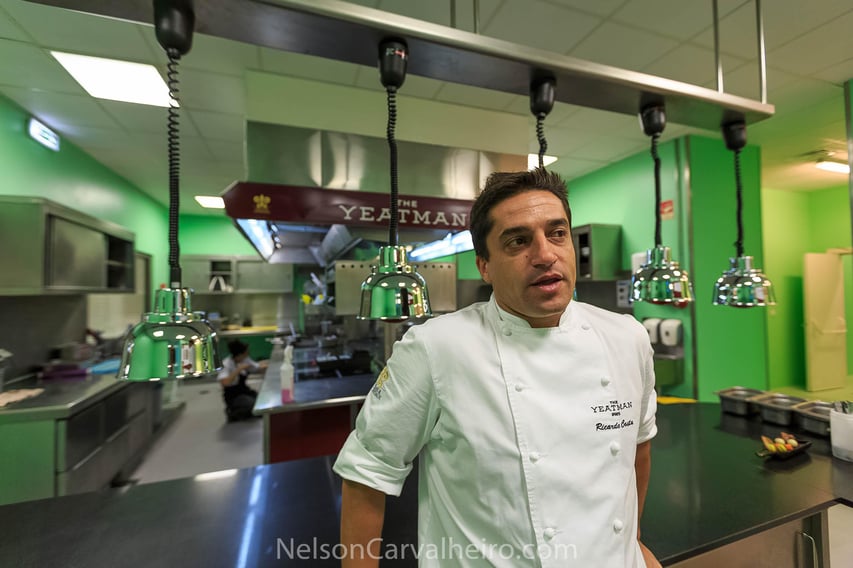 Read The Yeatman Gastronomic Restaurant Review by Nelson Carvalheiro
Ocean Restaurant
Ocean Restaurant, in the Algarve region, and also distinguished with a two-star rating, is led by the well-known Chef Hans Neuner. The Algarve is the portuguese region with the most Michelin stars distinctions in Portugal, including Lisbon and Porto. Chef Hans Neuner at Ocean Restaurant at VILA VITA PARC Resort & Spa resort has certainly been a big influence in this recognition. Besides the great dishes, the restaurant also offers a stunning view over the Atlantic ocean, providing an even more unique and special experience. With its exquisite cuisine, exceptional service and luxurious setting, Ocean Restaurant is, beyond doubt, an unmissable experience for fine dining buffs.
L'And Vineyards
Nelson Carvalheiro, during the wine and food tour through Portugal I already mentioned above, also visited L'and Vineyards Restaurant, where he met Chef Miguel Laffan. In his own words, "L'AND is by far the best restaurant in Alentejo". He added: "L'AND Restaurant and Chef Miguel Laffan are one single entity. There is no L'AND without Miguel and Miguel cannot live without L'AND. The deterrent evidence of this theory is L'AND's Michelin Star achievement in 2014 and its subsequence lost in 2016. It was Miguel who gave the Alentejo a Michelin Star and it was his absence from L'AND that ultimately lost it." Curiously enough, Nelson made another prediction just before he left: "the award will be back on the table in 2017". And again, he was right.

Read the full Alentejo Wine Travel Guide
Eleven Restaurant
Eleven Restaurant is led by an also renowned Chef, Joachim Koerper, Located in Lisbon, offering great views over the city, the restaurant was awarded its first Michelin star in November 2005. Chef Joachim takes inspiration from the portuguese flavors and products he usually finds on his strolls in traditional markets. A wide variety of creative dishes granted the restaurant a one-star rating for 2017.
The restaurant also offers a wide wine menu, selected and suggested by its sommelier.
The dining room provides a singular experience by itself, the kitchen is located right in the middle of it where a transparent zone offer customers the possibility to enter or even have a meal there.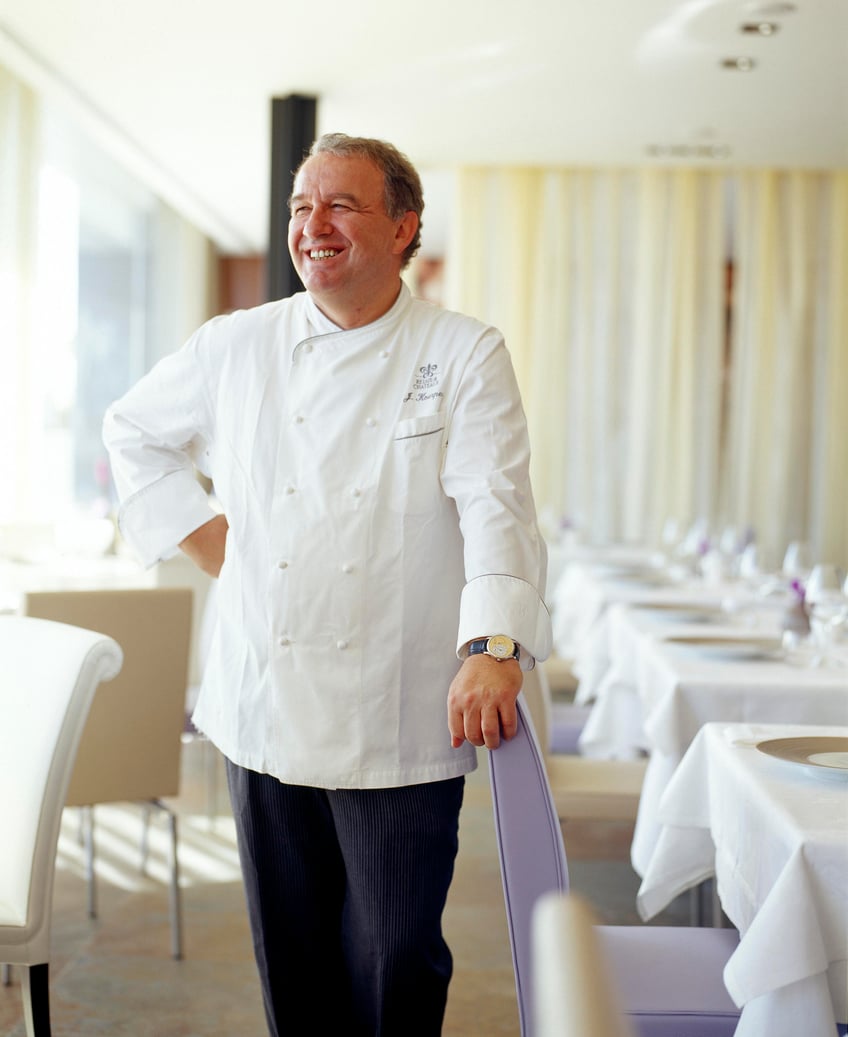 Casa da Calçada, Largo do Paço
With its opulent and welcoming décor, this award-winning restaurant seeks to highlight the gastronomic Portuguese roots. It offers a cuisine that aims to bring in together contemporary and traditional flavors with fresh products and creativity. Located in the historic centre of Amarante, Casa Largo do Paço Restaurant in Casa da Calçada is easily reached in just a few minutes from Porto. Besides the delicious dishes, the sommelier will suggest you the perfect wine, including those produced in the hotel's own cellar, to pair with your meal.

There are five restaurants with two stars in Portugal and 16 with one star.
This is the list with all of the Portuguese restaurants distinguished by the Michelin Guide Spain and Portugal 2017:
Two stars:
The Yeatman, Vila Nova de Gaia, chef Ricardo Costa
Ocean, Porches, chef Hans Neuner
Vila Joya, Albufeira, chef Dieter Koschina
Belcanto, Lisboa, chef José Avillez
Il Gallo d'Oro, Funchal, chef Benoît Sinthon
One star:
Alma, Lisboa, chef Henrique Sá Pessoa
Antiqvvm, Porto, chef Vítor Matos
Loco, Lisboa, chef Alexandre Silva
Lab by Sergi Arola, Sintra, chef Sergi Arola
Casa de Chá da Boa Nova, Leça da Palmeira, chef Rui Paula
William, Funchal, Luís Pestana/Joachim Koerper
L'And Vineyards, Montemor-o-Novo, chef Miguel Laffan
Willie's, Vilamoura, chef Willie Wurger
Largo do Paço, Amarante, chef André Silva
Pedro Lemos, Porto, chef Pedro Lemos
Fortaleza do Guincho, Cascais, chef Miguel Rocha Vieira
Eleven, Lisboa, chef Joachim Koerper
Casa da Calçada, Amarante, chef André Silva
São Gabriel, Almancil, chef Leonel Pereira
Bon Bon, Carvoeiro, chef Rui Silvestre
Feitoria, Lisboa, chef João Rodrigues