If you are thinking about booking your spring time holidays... think Portugal!
We know that Easter, nowadays is mostly about family quality time, with the exception perhaps of some young people for whom this period is more about spring break fun with friends. But no matter who you choose to spend your holidays with, Portugal is the ideal choice!
Either you are traveling alone, with friends, toddlers or teenage kids, if you are a hip trendy young traveler, or an experienced Traveler that has seen it all... if you are all about gorgeous landscape and nature, wine, food, architecture, arts and culture, heritage or unique experiences... Portugal will have the perfect destination for you, and Wine Tourism in Portugal will have the best tours, with, off course, the best service for you. The extra good news is that if you book for Easter holidays, most of these Exclusive Tours are with a special up to 10 % discount... Now, the only decision you need to make is which Portuguese locations you will want to visit!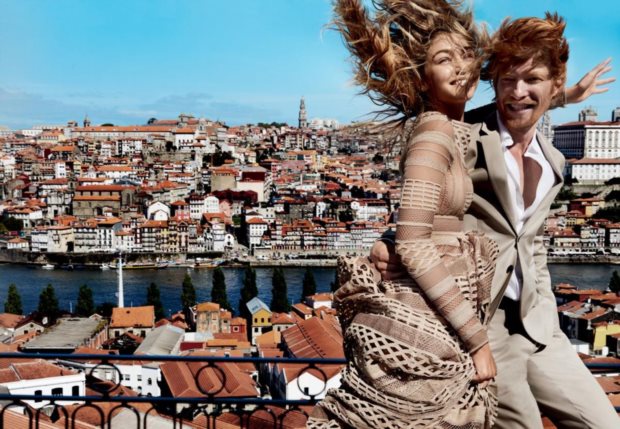 Photo credit: Mario Testino for Vogue
Due to its petite size, our country manages to have many fantastic destinations within a few miles from each other, so it is a lot easier to make the most out of your journeys!
On top of that, it is literally a country that has it all! Amazing beaches, alluring mountain ranges, captivating history, culture and wondrous World Heritage sites come together with really excellent wine, food and people, capable of creating the most creative, authentic and diverse activities or experiences for all different tastes and lifestyles just to delight those who visit their home country!
With so many offers, probably you will be a little adrift, so we will help you choose the destinations that will suits you better, since we know our country like no other and it is practically what we do every day!
For youngsters thirsty for urban culture, emerging trends and all that's hip and new, Porto and Lisbon are definitely must-visit cities! Recent articles in Vogue described Porto as Europe's next Hot Spot, and Lisbon as the "Stunning 760-Year-Old Capital" with" Modern Additions (that) Shake (it) Up". In recently published articles, both cities are being presented has places where old classic beauty is perfectly balanced with the new and trendy.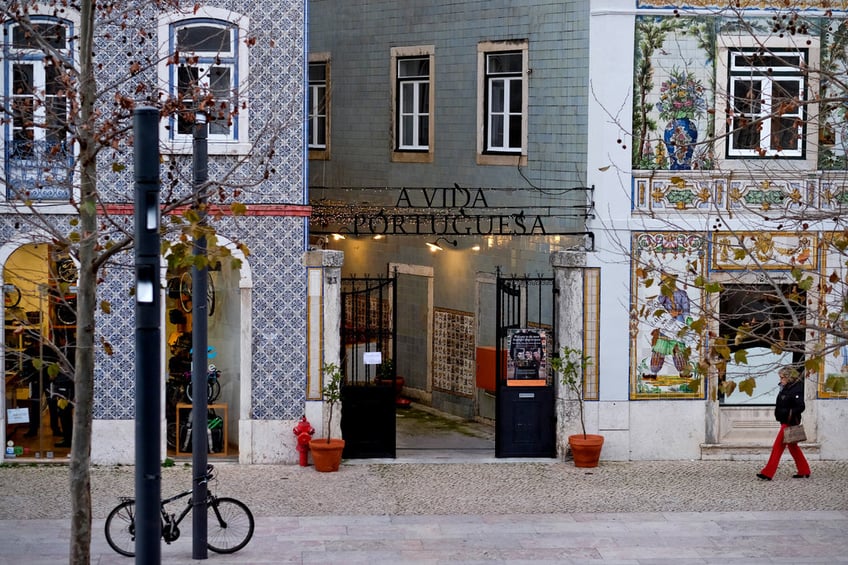 Photo credit: Patricia de Melo Moreira for The New York Times
Madeleine Luckel underlined that in Porto "you should absolutely stop by the old stock exchange and take note of the beautiful bridges, but perhaps the most exciting part of the city is the way much of the architecture and design blends traditional taste with contemporary innovation. And, fortunately, the same can be said for Porto's serious foodie scene." A hub for creative industries, Porto is continuously reinventing itself, combining "both the grandeur of its history and its very up-to-the-minute cool" as Nell McShane Wulfhart has described it in The New York Times. Porto has also the advantage of being close to the oldest demarcated wine region in the world, and Luckel ends the article with the same interesting suggestion: "Got an extra day to spare? Explore the nearby northern countryside." This way, you will not only enjoy Porto's hot scene, but also Douro's magnificent vineyards, landscapes, wine cruises, "make your own wine" and other out of the box experiences!
Chadner Navarro is the author who highlighted Lisbon in the fashionable renowned publication pointing that "Travelers flock to the Portuguese capital to discover the winding alleys of its old town, mysterious hilltop castles, palace hotels, classic cuisine, and the melancholic melodies of Fado, but a whole new side of the city has emerged of late. A recent wave of modern additions—boutique hotels, see-and-be-seen restaurants, buzzy cocktail lounges, and smart boutiques selling local wares—is attracting a whole new visitor to the ancient city. Fortunately, the old and new are thoughtfully blended so that classicists can still lose themselves in the history and neophytes can easily craft an entirely different visit. We strongly urge you to meld both experiences." These historic modern cities' love for design, food and wine is apparent in all things it offers!
If your plans for this Easter include serious family fun, then Alentejo and Algarve are perfect for you, since, besides the gorgeous kid-friendly beaches, these regions also have a great variety of experiences, especially those involving water sports, nature and countryside activities.
Alentejo is mostly known for its vast plains, easy going way of life, and its cuisine, but lately it has been gaining more attention as one of the 10 Best Wine Travel Destinations in the world for 2016 (as it was distinguished in Wine Enthusiast's by Roger Voss) and for its 100km of coastline, considered by The Guardian "the most stunning in Europe".
Nevertheless, there are more than 150 beaches to choose from in Algarve, and this is the region which has been broadly known across the globe for its sea-side charm. Andy Symington, a Lonely Planet Writer described the coast of the Algarve as "a seemingly endless series of some of Europe's finest beaches (...) seriously spectacular stretches of sand: the climate and atmosphere are Mediterranean, but (due to the Atlantic) good waves and water sports are available alongside more sedate, family-oriented paddling zones." Adding to this a lot of interesting Moorish heritage monuments, and thematic parks that will make your kids rejoice and never want to leave!
Both of these regions are ideal when travelling with the kids, no matter the age. Babies or toddlers will love the calm and balmy sea waters you can find in some of Alentejo's beaches and throughout all the Algarve's coastline. Just remember to wear a lot of sunscreen protection because even though we are talking about springtime, the sun is usually already shinning at its fullest!
So... what are you waiting for? Start packing your things! Because with all these great possibilities and offers at such a special price, Easter will surely be more amusing in Portugal!