Usually, we gather around food and wine and even though we must stay home, for now, doesn't mean you have to give up on this little pleasure. Tasty, delicious, easy recipes to dazzle your family and friends, or simply to entertain... your exquisite palate.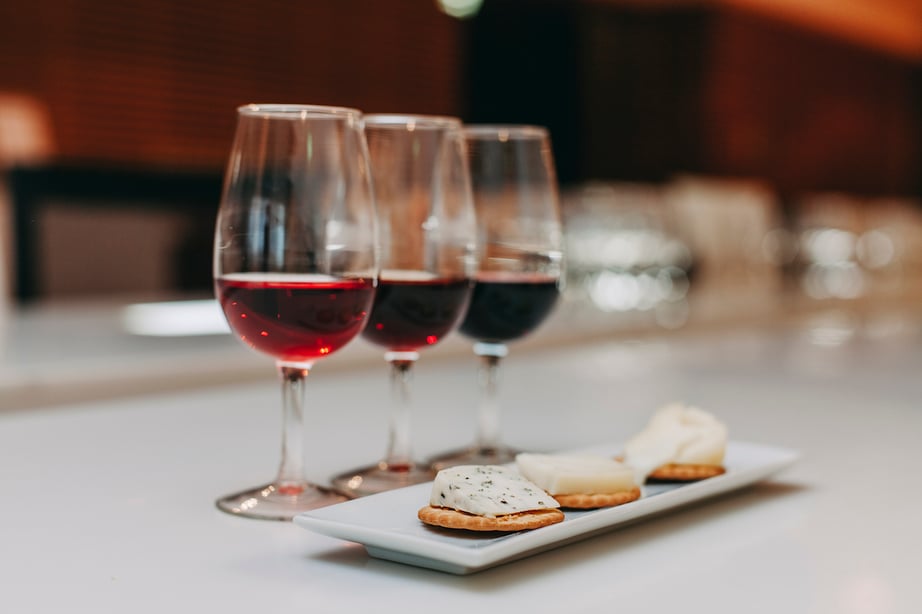 This is the time for home cooking and your skills will be put to the test. When traveling, tasting the local gastronomy is key to a complete and immersive journey. Portugal is a country of cooks, fresh ingredients, fresh fish, great tender meat, and a diverse cultural influence that obviously shows through food. We want you to have the pleasure of visiting Portugal in 2021 and to taste the Portuguese wine and food, so to sharpen it, we will share some easy recipes starting with a simple theme cooking with Port Wine, and then we will walk into the 1001 ways to cook cod the Portuguese way in the next posts. Will you be up to the challenge?
There is some news too: Private Online Wine Tastings are now available for booking! Yes, wine is delivered to your home with a fabulous twist. A wine expert will be with you in a live stream video to guide you through the whole experience. Meet the people behind the wine you are drinking, the terroir, the history of the land, and the wine, all that comfortably at home. Whenever you feel keen on traveling, our team will be glad to plan and book your dream time in Portugal.
Let's start, but first: What is Port Wine?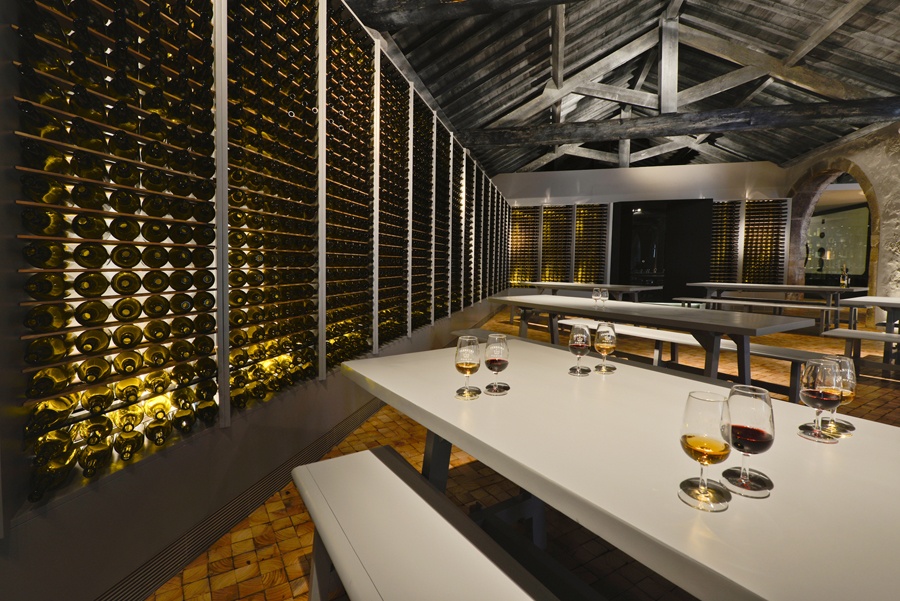 Port wine was born in one of the oldest wine regions in the world, the Douro region in Portugal, and is one of the most famous fortified wines in the world. This famous wine is fortified for a historical reason. The first producers needed to ship it to England and because of the long journey, they had to come up with a way to longer preserve it. They found out that adding brandy would stop the fermentation process making it last longer and, eventually, it made the wine taste even better, giving birth to that flavor we all so well know today.
Due to its fortification, Port wine provides a warming alcoholic feeling, making it an excellent suggestion to keep you warm during the colder seasons and, definitely, a great wine for the holidays and Summer days alike, in a Port Wine Cocktail (see recipe below).
Why cook with Port Wine?
Port is a fortified wine, high ABV, and sweet. Depending on the Port Wine, there are diverse flavors you can add to your recipe. Despite your Port Wine of choice, Port will always add sweetness and balance to the dish.

A quick tip on cooking with Port Wine:
The two types of Port most often used in cooking are ruby Port—a fruity, young wine—and tawny Port, aged in wood casks and takes on a tawny, brown color and more complex flavors of toffee, chocolate, and caramel. Vintage Port is a premium wine meant for aging and drinking on its own.
Here is the place to taste the most emblematic Port Wine.
Easy Recipes with Port Wine
Here are 3 simple to make recipes using Port Wine.
Beef Stew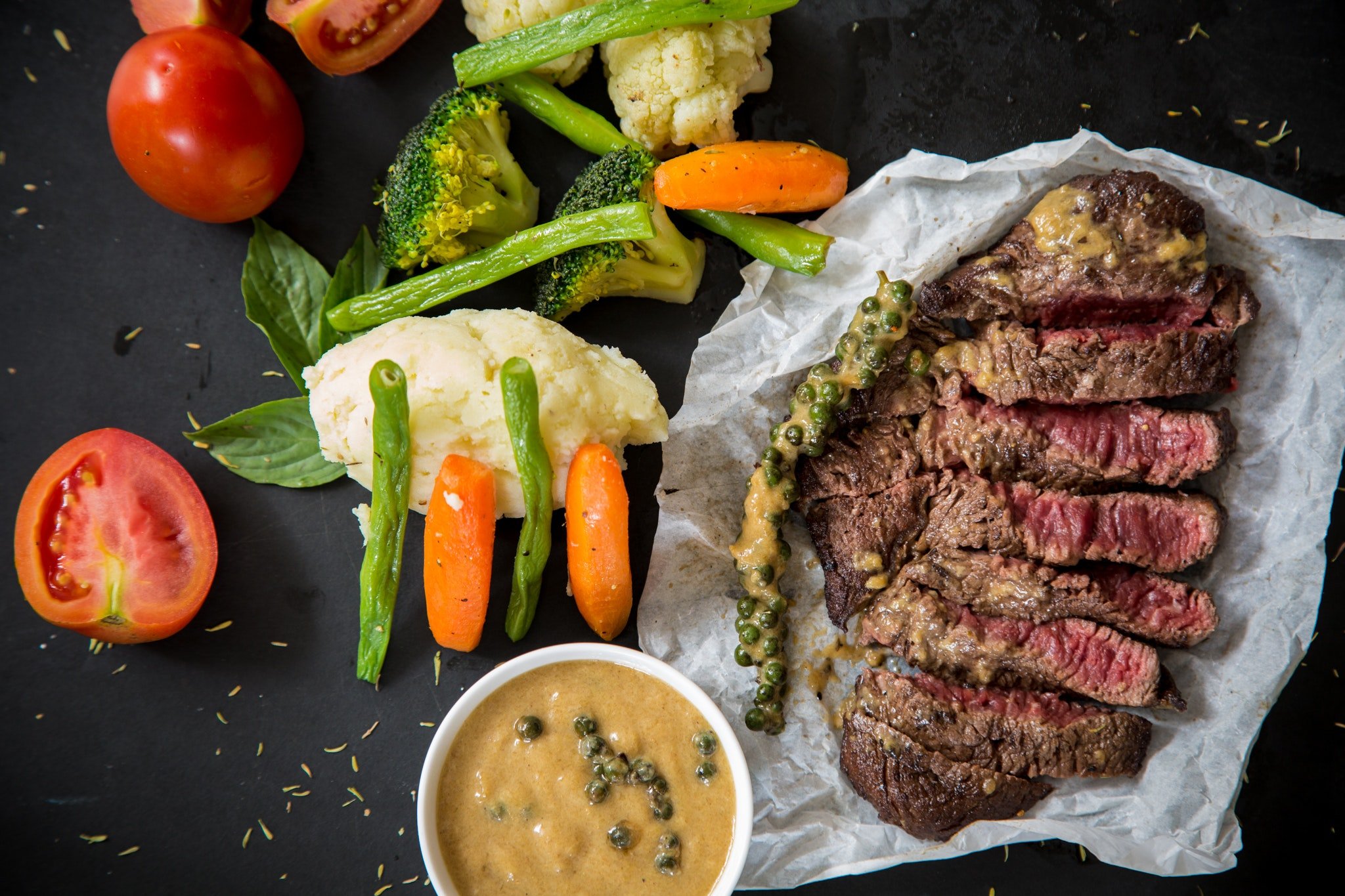 Ingredients
3 pounds beef chuck roast, fat trimmed, meat cut into 1-inch pieces
2 large onions, coarsely chopped
4 large garlic cloves, thinly sliced
4 thyme sprigs, plus 2 teaspoons finely chopped thyme leaves
2 bay leaves 1 cup pure olive oil
1 bottle (750 ml) dry red wine Salt and freshly ground pepper
1/2 ounce dried porcini mushrooms (1/2 cup)
1 cup ruby port
2 tablespoons tomato paste
1/4 cup extra-virgin olive oil
3 slices thick-cut bacon, cut into 1-inch pieces
2 celery ribs, finely chopped
1/2 cup all-purpose flour
2 large carrots, cut into 1-inch pieces
4 large shiitake mushrooms, stems discarded, caps thinly sliced
2 cups chicken stock or low-sodium broth
2 tablespoons minced flat-leaf parsley
How to cook It
Step 1
In a large bowl, toss the beef chuck with the onions, garlic, thyme sprigs, bay leaves, pure olive oil, and 1 cup of the red wine; season with salt and pepper. Cover with plastic wrap and refrigerate overnight.
Step 2
Drain the meat. Transfer the meat to a paper towel-lined plate and pat dry; reserve the onion mixture separately.
Step 3
In a medium heatproof bowl, cover the dried porcini with the port. Microwave at high power for 1 minute, until the porcini, are softened; let cool. Using a slotted spoon, transfer the porcini to a food processor. Add the tomato paste and half of the porcini soaking liquid and process until smooth. Reserve the remaining porcini soaking liquid.
Step 4
In a large, heavy casserole, heat 2 tablespoons of the extra-virgin olive oil. Add the bacon and cook over moderately high heat until crisp, about 5 minutes. Add the reserved onion mixture and the celery and cook over moderately high heat, stirring occasionally, until softened about 8 minutes. Using a slotted spoon, transfer the onion-bacon mixture to a bowl.
Step 5
Heat the remaining 2 tablespoons of olive oil in the casserole. Dust the meat with flour, shaking off any excess. Add half of the meat to the casserole and cook over moderately high heat until browned all over about 10 minutes. Transfer the meat to the bowl with the onion-bacon mixture. Lower the heat to moderate and brown the remaining meat.
Step 6
Return all of the meat and the onion mixture to the casserole and stir until sizzling. Add the porcini paste and stir for 1 minute. Stir in the carrots and sliced shiitake caps. Add the stock, the remaining red wine, and the remaining porcini soaking liquid and bring to a boil. Season with salt and pepper. Cover and simmer over low heat until the meat is tender, about 2 hours. Discard the thyme sprigs and bay leaves.
Step 7
Uncover the stew and cook over moderate heat until the sauce is slightly thickened about 10 minutes. Add the parsley and 2 teaspoons of chopped thyme, season with salt and pepper, and serve.
Credits and original recipe to Food and Wine.
Pêras Bêbedas – In other words Pouched Pears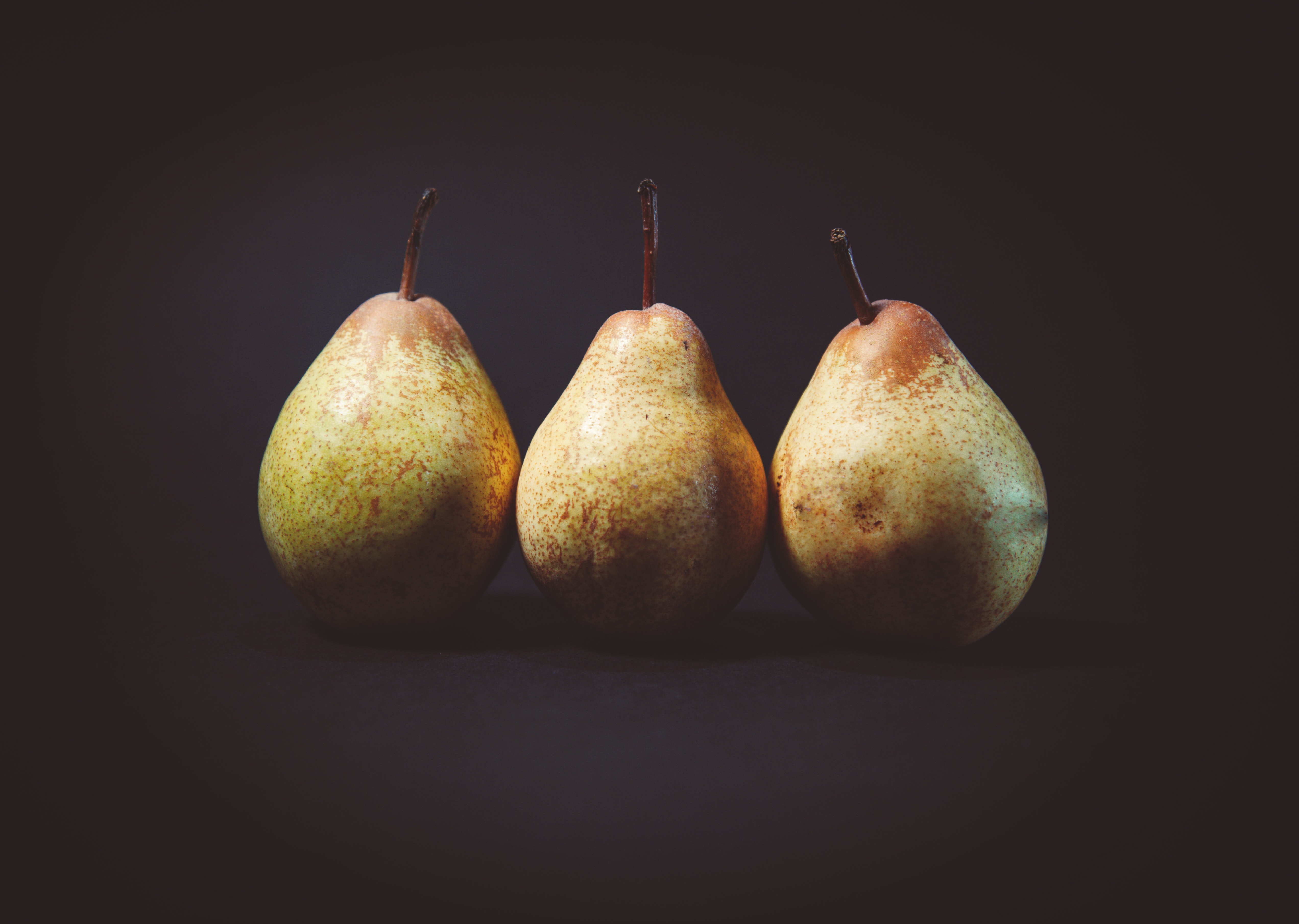 This classic French dessert is so popular in Portugal. In Portuguese Pêras Bêbedas, translate literally as "Drunk pears" and if you know already how to make Poach pears, you might understand why right ahead.
This is one of the most simple to make desserts, and one of the most consensual too.
Poaching is a simple culinary technique, and it enhances the natural sugars and flavor of the fruit using spices and wine. The scent of the wine and spices together are inebriating and the color of the pears is just incredible.
Ingredients
1 Cup of Port Wine
3⁄4 cup sugar (optional)
3 (2") strips citrus peel
2 sticks of cinnamon
2 cardamom seeds
Nutmeg to sprinkle the boiling wine
Firm ripe Bosc or Portuguese Rocha Pear (as many as your guests)
Optional: Ice cream, whipped cream, or mascarpone for serving
How to cook it
Add wine, sugar, the citrus peel, I recommend orange peel, cinnamon, and other spices and 2 cups water in a 4-qt. Saucepan over medium-high heat. Cook, stirring, about 5 minutes, until sugar dissolves. Remove pan from heat and set aside.
Peel the pears and cut 1⁄4" from pear bottoms to make a flat surface, nestle them into the bottom of the pan containing the Port wine mixture.
Bring to a boil, reduce heat to medium-low, and simmer, covered, until a knife slides into the pears with ease, about 50 minutes.
Remove from heat and let cool. Drink a glass of Port Wine while waiting for the Poach pears to cool down.
Serve on a beautiful plate, place one pear per plate and drizzle the sauce from the pan over pears. Serve with a scoop of the preferred cream.
Croft Pink, Everyone's fav color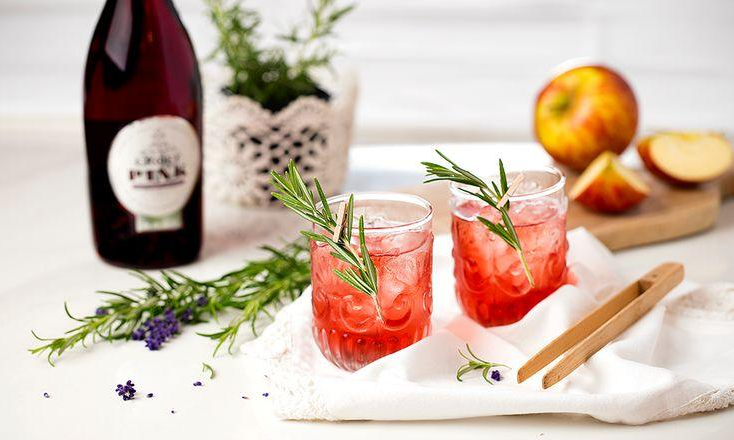 Yes, Pink is the color of the season! Pink Port is light, fresh, and well… way too instagramable!
Roses are red, skies are .. Pink, Pink Sky Cocktail? Isn't it just perfect all year round? Here is the recipe:
Ingredients
60ml croft pink
25ml apple vodka
50ml camomile infusion
1 spring of rosemary
20ml simple syrup
Simple syrup: add 500ml of water and 500g of sugar into a medium-hot pan, stir until the sugar dissolves completely. Turn off the heat as soon as it starts to boil.
Shake all ingredients and double strain into a chilled cocktail glass. add the rosemary sprig.
If Portugal is on your travel bucket list, The Yeatman will be the place for a luxurious stay, spa, and tasting a Croft Pink Cocktail at the end of the day, plus, watching the sun go down over the Atlantic Ocean is a delight. Just saying!
A tip: Have a sneak peek on this tour; it might be of your highest interest…
Why book now your tour? Because by booking all your tours with us, you will have flexibility in the future, plus an acquired "Clean and Safe" seal. Through these unique times, we are available to plan, reschedule, and move your trip around your needs, as always. If your new dates may no longer work with your initial travel plan, a dedicated consultant will be available to tailor and reschedule your time in Portugal according to your needs and preferences, and to assure you that you will have the best and most memorable experiences.