Porto is Portugal's second-largest city and was elected Best European Destination 2017 and awarded as European Leading Destination 2018. Every year the city attracts thousands of tourists eager to discover the ancient downtown, the typical riverside with colorfully painted houses, to get lost in century-old streets, to enjoy the Portuguese cuisine and, of course, to taste wine and to visit the Port wine Cellars.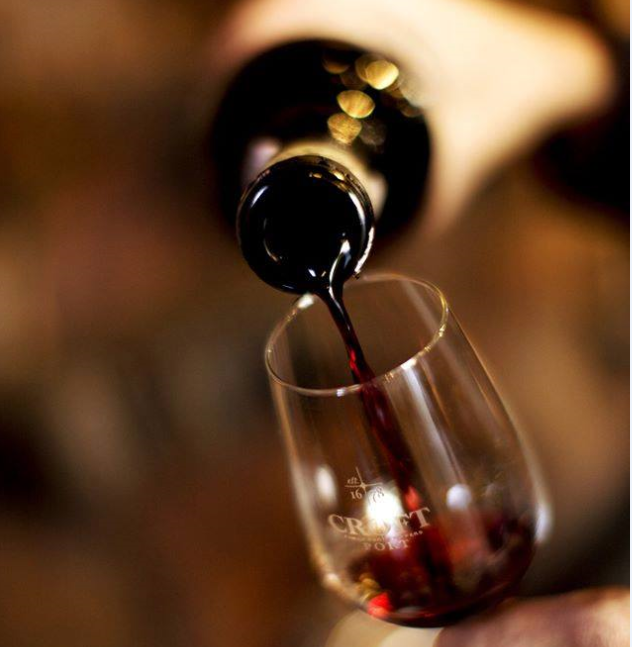 The Best Cellars to Taste Wine in Porto
If you're in Porto and haven't planned a trip to the Douro Valley but find yourself in the mood for a Port wine tasting, there are plenty of choices, mainly on the other side of the Douro River, in Gaia. Each visit is different, featuring a tasting room, artisanal cheese or chocolate pairings, on-site sommeliers and much more. To become a real Port Wine connoisseur keep reading and download the free Guide to the Best Port Wine Cellars. Although we strongly recommend you do visit Douro Valley. Find the best wineries in Douro Valley here.
Caves Ferreira
At Caves Ferreira you travel back to the origins of the Portuguese tradition. In this cellar you will learn more about the history of Port wine and the Douro region and discover one of its most iconic figures - Dona Antónia Adelaide Ferreira. The tour includes tastings of some of the best Douro wines and visits to the Old Bar, an iconic tasting room that dates back to the 19th century. More wine tastings tours at Caves Ferreira.
Caves Croft
The Croft Cellar is located just a few minutes away from the waterfront, in Gaia, and is open all year. This cellar offers one of the most genuine and traditional tours to the Port wine world where you can not only taste the best Portuguese wines, but also enjoy many other experiences such as blind tastings and chocolate pairings. See all tasting tours at Caves Croft.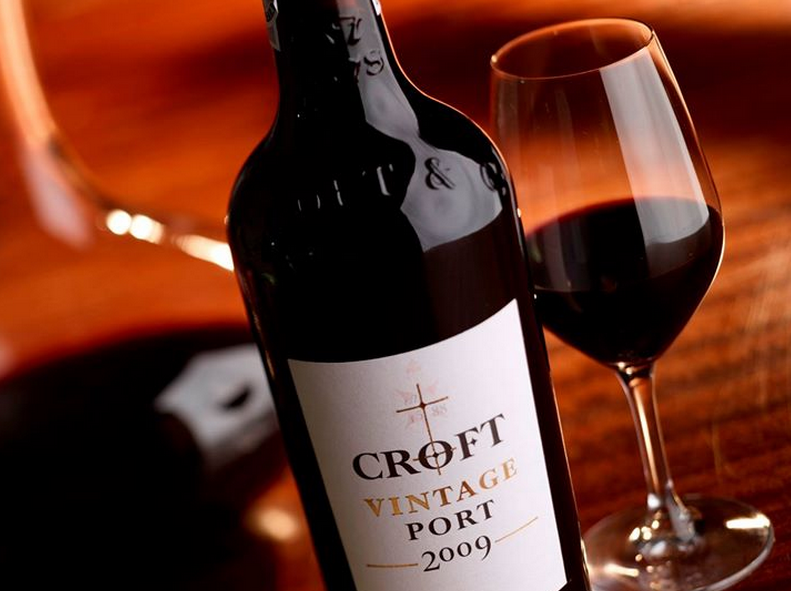 Caves Offley
Located in Vila Nova de Gaia, near the waterfront, at Caves Offley you will learn the fascinating story of the Baron of Forrester and his role in the Port wine industry. In this guided tour through the cellar, there will be wine Port tastings and for small groups of connoisseurs there is also available an intimate visit with a wider selection of Port Wine tastings. Get to know the best Portuguese wines at Caves Offley.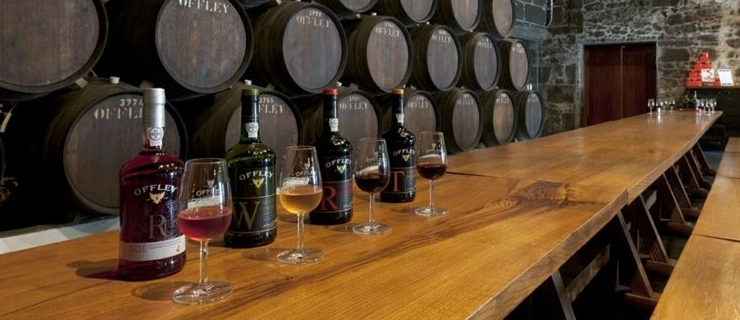 Caves Sandeman
Caves Sandeman is located in Vila Nova de Gaia, in an 1811 granite building overlooking the river and facing Porto historic center. At this tour, you will discover more about Sandeman wine tradition and the aging process, and you will have the opportunity to taste some Ruby and Tawny wines in the contemporary room or in a private room where you can also admire our antique bottle collection. More wine tasting tours at Caves Sandeman.
Real Companhia Velha
Real Companhia Velha is probably the most original wine tasting tour in Porto. With a century-old tradition and the most important role in the history of Port wine, the guided tour of the centennial cellar of Real Companhia Velha begins with a video that portrays the process of Port wine-making in the Company. The tour continues across the main aging warehouse to the "Vintage Museum" and ends with a tasting of Port wines of exceptional quality. Take a look at all the available Port wine tasting tours at Real Companhia Velha.
Espaço Porto Cruz
Espaço Porto Cruz offers much more than a wine tasting tour - it is an experience all in itself. Designed as a place for information, exhibitions, and leisure, it offers new experiences around Port wine combining it with artistic creations in areas such as fashion, art, and gastronomy. Tours at Espaço Porto Cruz include not only wine tastings but also visits to the multimedia center, chocolate workshops, and chocolate and cheese tastings. Check all the wine tasting tours at espaço Porto Cruz.
From the Porto Cruz terrace, you will enjoy the best sunset view over Porto historical center and Douro River.

Churchill's
Churchill's is a Port Wine Cellar in Vila Nova de Gaia, known for its elegance and style, serving as a backdrop for the best Churchill's has to offer - its wines. For those keen to enhance their knowledge of the Douro Region and the history of Churchill's, the visitor center provides a perfect platform. Here you can also enjoy tailor-made tastings of Churchill's the Douro and Port Wine and Port in the Tasting Room, which has a spectacular view of the Douro River.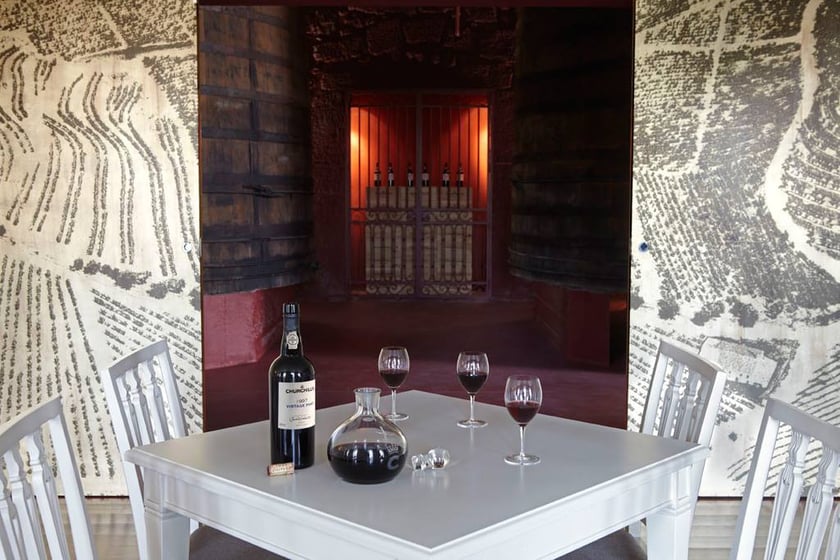 Caves Cálem
Caves Calém at Gaia waterfront is one of the most famous and most visited cellars for wine tours in Porto. Visits to Caves Calem include a guided tour to the cellar and its ancient traditions, followed by a tasting of Port wine - white and special reserve. In this tour, you can also enjoy another wonder of the Portuguese culture - a fado concert - which will grant you a different and pleasant evening with two of the greatest icons of the Portuguese culture: wine and fado.

Caves Burmester
The new Burmester Museum and Wine Cellar are built in a privileged place overlooking the Douro River, besides the historic Luis I Bridge. It was created with the clear ambition of making the history of the brand Burmester known to the public. The tours at Caves Burmester includes a guided visit to the Cellar Museum, where you can learn about the peculiarities of Port Wine, and ends with tastings of three excellent Port wines paired with the best chocolates.

Picture credits: Marcelo Copello
Caves Graham's
Graham's port lodge and tasting room is an impressive location, with high ceilings and big windows through which the lodge's stunning view of the city can be fully appreciated. Here you can relish the range of Ports available to taste, while your expert guide talks you through your wines. Graham's has a wide range of different tasting options, from Classic to Premium, Vintage and Tawny Ports. It is an unparalleled tasting experience! If you wish to learn more about Graham's, you can book a tasting in the private Vintage Room. With its quiet atmosphere and professional tasting conditions, you can relax in an armchair with a glass of fine Vintage Port or a rare Single Harvest Aged Tawny, which will make for a memorable experience.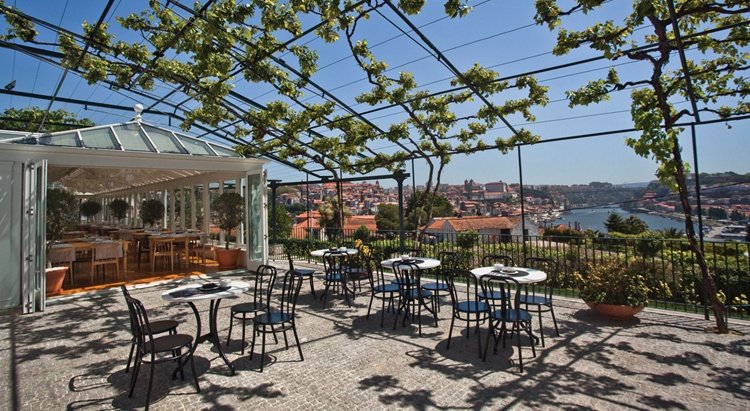 A Bonus One - Caves Taylor's
Taylor's port wine cellars and lodges stand on a commanding ridge across the Douro River from Porto, affording outstanding views of the city. Opened throughout the year, they have been recently renovated to incorporate a modern museum circuit. The story of the brand and port is now told through an audio-guided visit available in eight languages that includes an array of educational films, images, and exhibits about the Douro Valley and the work in the wineries. The visitor is allowed to choose from a range of port tastings including a choice of many different Tawny or Vintage Ports, accompanied by classic pairings such as roasted almonds, cheese, and chocolate. The visitor has also the option to take a masterclass led by in-house wine professionals where they'll learn about vintage or a tawny port.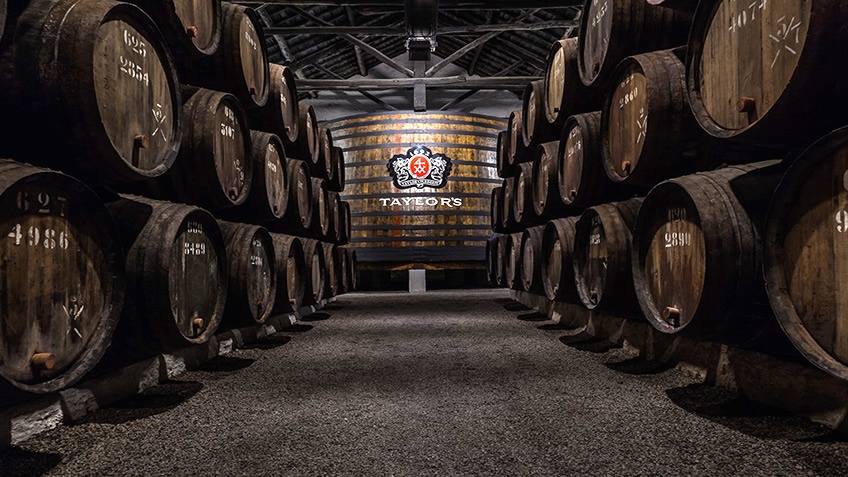 Looking forward to visit these cellars? Book your Port wine tasting tour in Porto or contact us for a customized tour in Portugal and have the time of your life.
Ready to book? Contact us: +351 226 10 20 75