Well, you know what they say, practice makes perfection. We've made our name on creating the perfect tours and making the right choices for our clients every time. So, here's our tips on what you have to do to find the perfect tour for you.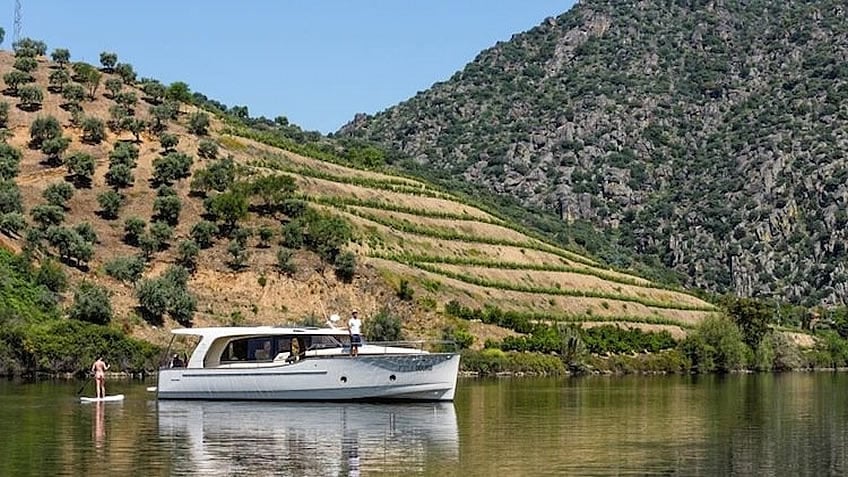 One of the trickiest things when travelling is figuring out the best places to stay, eat, and visit. If one goes wrong, it can throw everything off. That's why it is so important to make the right decision. And, though the internet has made it far easier, it is still a time-consuming, often overwhelming task, not always leading to reliable information.
We, on the other hand, are familiar with the territory and experienced on the best each location has to offer. Working and partnering with the right people is our top-priority, and the key to a smooth travel experience. So, here's the steps you should take to craft the perfect wine tour.
1. Plan ahead
When it comes to preparing for a trip, planning the details ahead of time is the best way to ensure everything runs smoothly. The first advantage of scheduling and working out the details of your travel earlier is the possibility of building a trusted network by getting in touch with authentic travel experts who have a vast experience in their field.
You will also be shown a number of options to select from - that might not be available later on - and get the opportunity to work through excellent prices and discount offers. By booking 2 to 6 months in advance - or even more if you're traveling during high season or in a large group - you'll give yourself the time to think through the various options and book exactly what you want.
2. Find some inspiration
Some clients know exactly what they want, while others are still figuring out what their options are. And, that's perfectly fine! We're here to help either way.
By booking with us, you'll have saved hours of research comparing hotels and experiences, cross referencing review sites, and looking at endless pictures of your chosen destination. In the process, you'll save yourself the anxiety of having to rush with bookings and making the necessary arrangements. All of this coupled with our knowledge of the country means that you'll get the best out of the time you have to spend on your next tour in Portugal and fully enjoy it.
If you're in search of inspiration, our pre-made tours can give you an idea of what the options are and how they would work out - logistically and budget-wise. Available throughout the country, our tours start at half-day all the way up to 2 weeks long and are divided into five themed categories.
But, if you can't find what you're looking for, bear in mind that we can customize any of our tours to your taste and add any experience you'd like to include.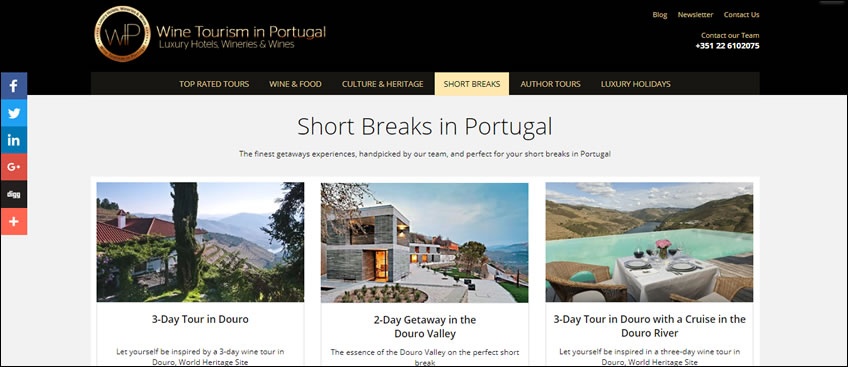 But, if you can't find what you're looking for, bear in mind that we can customize any of our tours to your taste and add any experience you'd like to include. That's our great secret to perfect tours: our travel packages are entirely flexible and, as we create them ourselves, they can be easily trimmed to your taste and preferences.
3. Customization is key
Custom trips, as opposed to off-the-shelf programs, are only limited by your imagination. No one better than you knows what you want, but our staff has the experience and knowledge to show what is available and what is possible.
Our expertise is in creating an itinerary that runs smoothly and is perfectly suited to your needs. You will work with one dedicated consultant, who will not only take time to listen to your requests, but also discuss different options with you.
Let us know how much time you have to spend, how many people will be coming with you, what regions you'd like to visit, what your budget is, what's your main focus during this trip - cultural tours, wine tours, nice meals, great hotels, etc... - as well as all the extras you may need, such us transportation or monument entrance tickets. The options are endless and we'll help you narrow them down to a coherent itinerary.
You can either shot us an email or submit the details directly on our website and we'll get back to you in no time.
Please bear in mind that our tours are entirely private and you'll not be traveling in a group. With this pre-planned tour you'll get the best of both worlds: everything is taken care of for you and you'll get to try some great experiences, while enjoying the freedom of traveling unguided.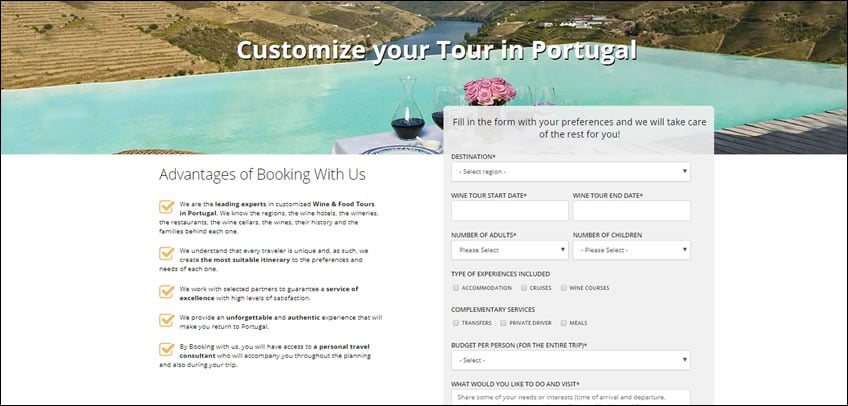 4. Let's start planning
Once we receive your request we'll start working on your tour. We'll check what the options are for the dates you've selected and what works within your budget, and will send you a tour description with detailed information on the places you'll be visiting, hotels, restaurants, and so on, along with a price quote.
After receiving this first proposal, we expect you to get back to us and let us know what alterations you'd like to make. We are entirely available to make any changes you may find necessary in order to get you the tour you want.
The faster we get your feedback, the faster we'll work everything out to your satisfaction and the easier it will be to guarantee all the experiences included in the proposal.
5. Everything's set
After your final OK, we'll pre-book all the experiences for you and hold them up until payment is completed. From this point on, all the experiences will be confirmed and we'll start working on your Road Book. These guidelines include all the information you'll need during the tour - from schedules to contacts and directions - and will help you get situated during your tour.
However, our support service does not stop there. You can get in touch with our office at any time by either phone or email and we're in continued contact with the locations you'll pass by in order to guarantee that everything goes according to plan. Also, if you need to make a last-minute alteration we'll do our best to accommodate your request.
As the tour ends, we'll send you an email asking for your feedback about the tour. Your review helps us in improving our services as well as assists others in understanding who we are and how we work.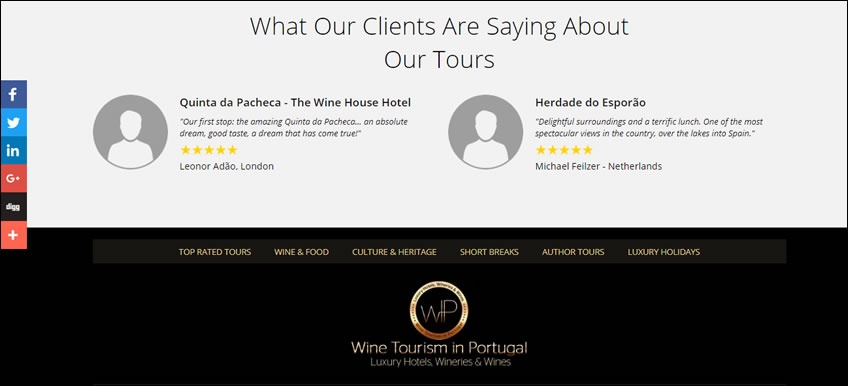 It's your stay in Portugal, so it is up to you! Tell us your plan and we will do the rest.