Cooking, eating, and wine are for many a sort of shared passion, and why not combine the three into savory and effortless recipes, to dazzle your family and friends, or simply to entertain... your delicious taste buds.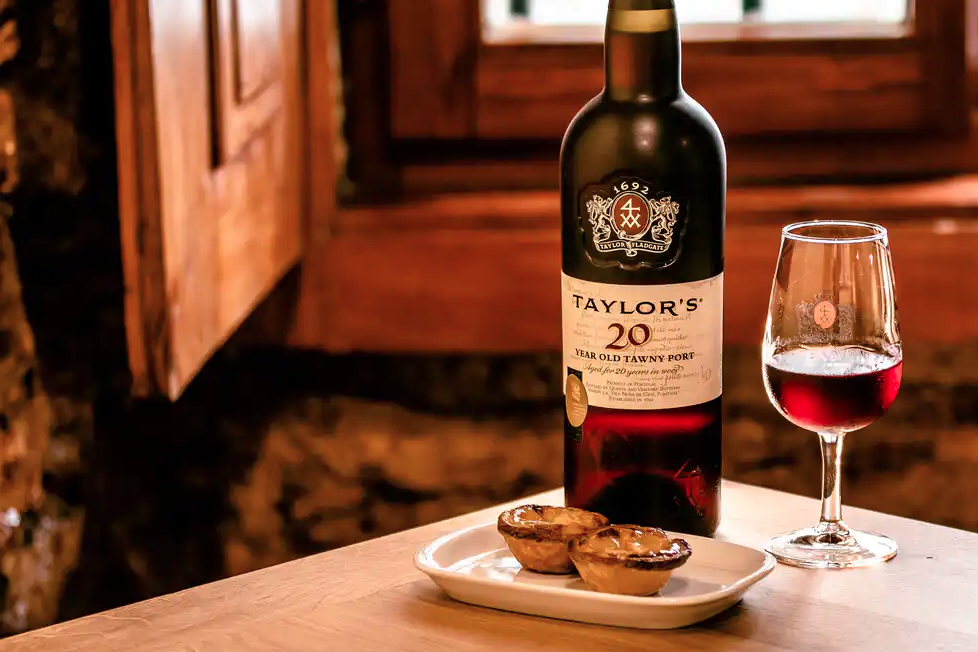 Today we bring you some new recipes with Port Wine, the wine that takes the name of Portugal to the four corners of the world. Put your skills to the test and go on a journey of flavors in the local cuisine. We want you to have the pleasure of visiting Portugal in 2022 and to taste Portuguese wine and food, so to find that out, we'll share some easy-to-start recipes for a simple theme cooking with Port Wine, part two, you can reread the first part here. Will you be up to the challenge?
There are also some new features: Online private wine tastings are available for booking! Yes, the wine is delivered to your door with a fabulous touch. A wine expert will be with you in a live stream video to guide you through the entire experience. Meet the people behind the wine you're drinking, the terroir, the land's history, and the wine, all comfortably at home. Whenever you feel like traveling, our team will be happy to plan and book your dream stay in Portugal.
Without further ado, the recipes:
Port wine sauce recipe:
Port wine sauce is ideal to accompany all types of meat and poultry, as it gives an appetizing sweet taste. The ingredients used to prepare this sauce are simple to find. We will need chicken stock, butter, flour, and port wine. Although the wine is of Portuguese origin, it can be easily found in any supermarket.
The first thing you'll do is heat the chicken stock in a pan over low heat. It's important that it doesn't boil, we just want to heat it up. To thicken the sauce, add the flour to the broth and stir with a hand mixer so that no lumps form. When the flour has dissolved, increase the heat, allow it to boil, and remove. Before cooling, add the butter and mix well with the whisk.
Finally, add the port wine. Normally he uses red port wine, but if you want you can use white port wine. Stir well, reheat if necessary, and it's ready to serve! This port wine sauce goes very well with all types of meat, such as the delicious duck magret. Try it and bon appetit!
Octopus with port wine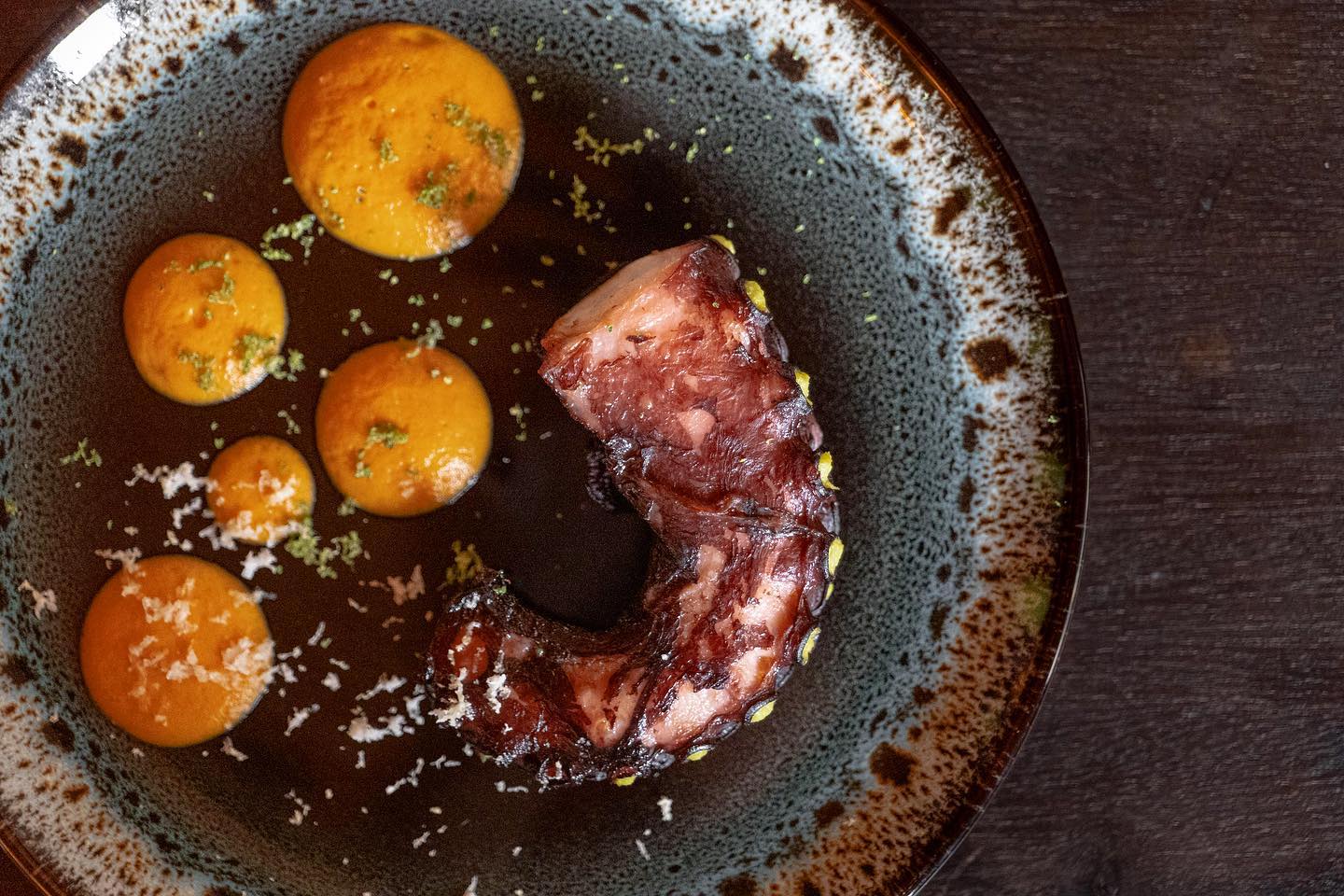 Produced in the Douro Wine Region, under very particular conditions that result from natural and human factors, Port wine is one of the most appreciated Portuguese products abroad.
INGREDIENTS
1 kg of orange sweet potato
200 ml of water
100 ml of red wine
50 ml of port wine
2 bay leaves
3 cloves of garlic
1 octopus weighing about 1.5 kg
1c. of salt coffee
Olive oil q.s.
Coriander q.s.
How to cook It
Step 1
Wash and dry the potatoes well. wrap them one by one in aluminum foil, putting salt inside.
Step 2
Place them in a preheated oven at 200ºC for about 40 minutes
Step 3
Place the red wine, port, bay leaf, 1 clove of garlic, and salt in a medium saucepan and bring to a boil for about 5 minutes. Add the octopus, a drizzle of oil, and cover.

Step 4
When it boils, place it on low heat and let it cook for 30 minutes. At the end of this time, turn off the heat and leave the octopus inside the pan for another 10 minutes.

Step 5
Remove the octopus from the water and cut it leaving the tentacles whole.
Step 6
Add the remaining crushed garlic cloves in the skin and the remaining bay leaf and add the tentacles.
Step 7
Saute them evenly and remove them from the heat and sprinkle them with chopped coriander.
Step 8
Take the sweet potatoes out of the oven and cut them in half, and serve them with the octopus. watering everything with a drizzle of oil and enjoy!
Roasted lamb with port wine
Do you like lamb? Then you will love this succulent recipe. Try it at home for a special family lunch or dinner, as this recipe for roasted lamb with port wine is delicious! Enjoy your food!
INGREDIENTS

1.2 kg of lamb
1 kg of small potatoes
400 g of shallots
4 cloves of garlic
200 ml of Port Wine
50 ml of oil
1 spoon (dessert) of sweet pepper
1 sprig of rosemary
1 bay leaf
Salt and pepper q.s.
Kitchen cord q.s.
How to cook It
Place the lamb on a tray and season it with the minced garlic cloves, bay leaf, rosemary sprig, salt, pepper, sweet pepper, and port wine. Tie it with kitchen thread, secure the rosemary branch, fold it well in the seasoning and let it marinate for 1 hour.

After the indicated time, drizzle the lamb with the oil and put it in the oven, preheated to 180ºc, for 20 minutes, turning it occasionally.

Then add the shallots and potatoes, previously peeled, and adjust the seasoning and the amount of sauce. If necessary, drizzle with a little water and let it bake for another 45 minutes. Serve right away.
Zabaione with port wine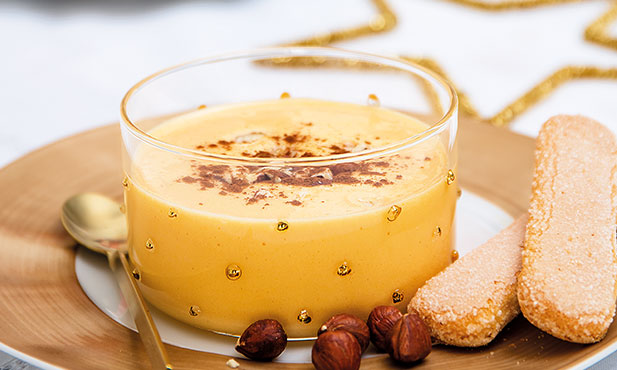 Zabaione with Port Wine is a centuries-old Italian dessert, made in its origins from eggs, sugar, and Marsala wine. An elegant and very aromatic dessert.
INGREDIENTS
8 yolks
160 g sugar
1.5 dl white port wine
cinnamon powder qb
40 g roasted hazelnut kernels
La Reine cookies
How to cook It
Step 1
Place the yolks in a stainless steel bowl, add the sugar and beat with an electric mixer until creamy and fluffy.
Step 2
Add the port wine and bring to the heat, in a bain-marie, stirring constantly with a wire rod, until the cream thickens (without letting the water boil).

Step 3
Distribute over cups or glasses, sprinkle with cinnamon and coarsely chopped hazelnut kernels (reserve some whole hazelnuts for decoration) and serve with the cookies.
Finally, enjoy these Port wine-based cocktails to try at home
Porto Negroni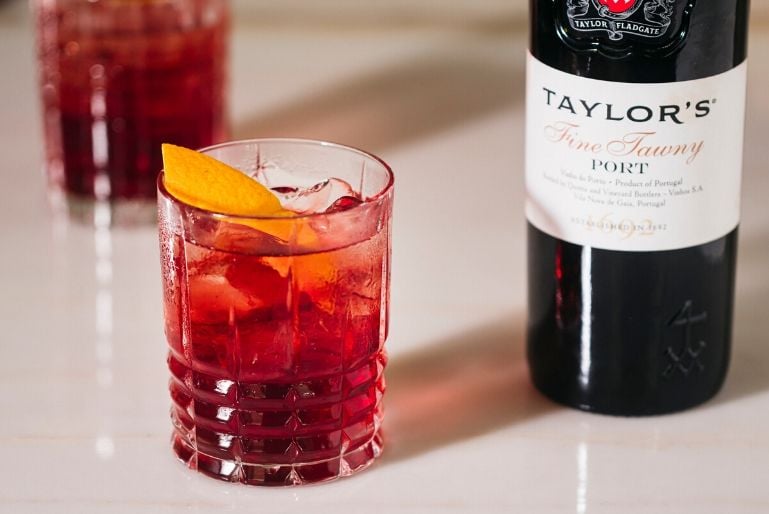 INGREDIENTS:
1/3 Taylor's Fine Tawny
1/3 Gin
1/3 Campari
orange zest
Add ingredients to a glass of ice and mix. Strain into an old-fashioned style glass with a large ice cube. Squeeze orange zest and decorate.
Glass: Old-fashioned
Porto Lemonade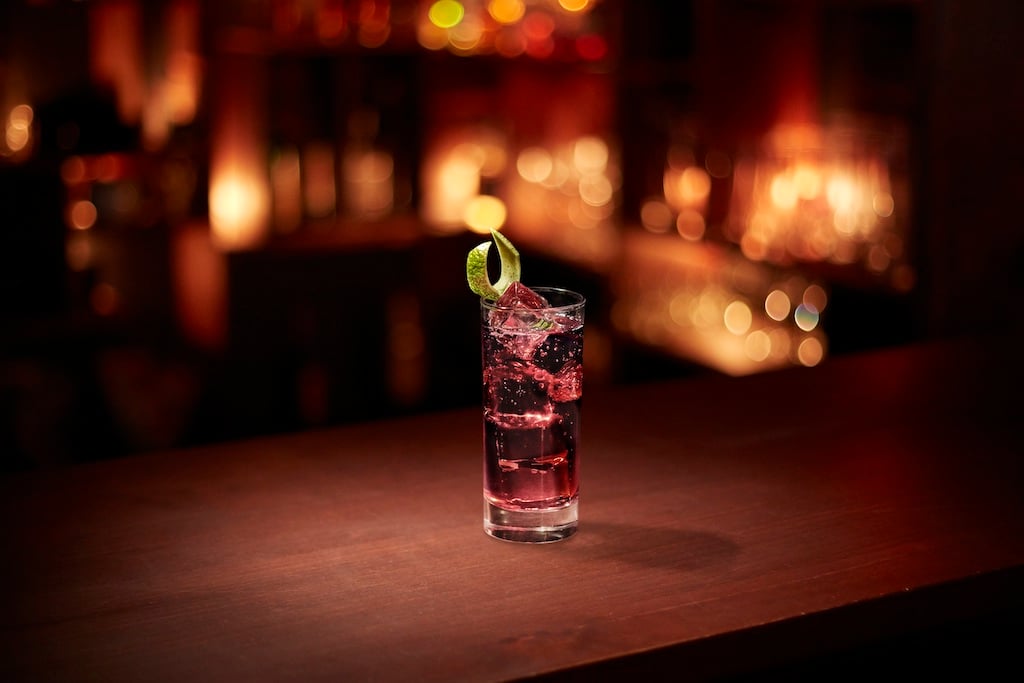 INGREDIENTS:
1,5cl Fonseca Bin 27
4,5cl Absolut Citron Vodka
6cl lemon juice
ice cubes
Fill a tall glass with ice. Add all ingredients and mix well. Decorate with a lemon wedge.
Thompson And Croft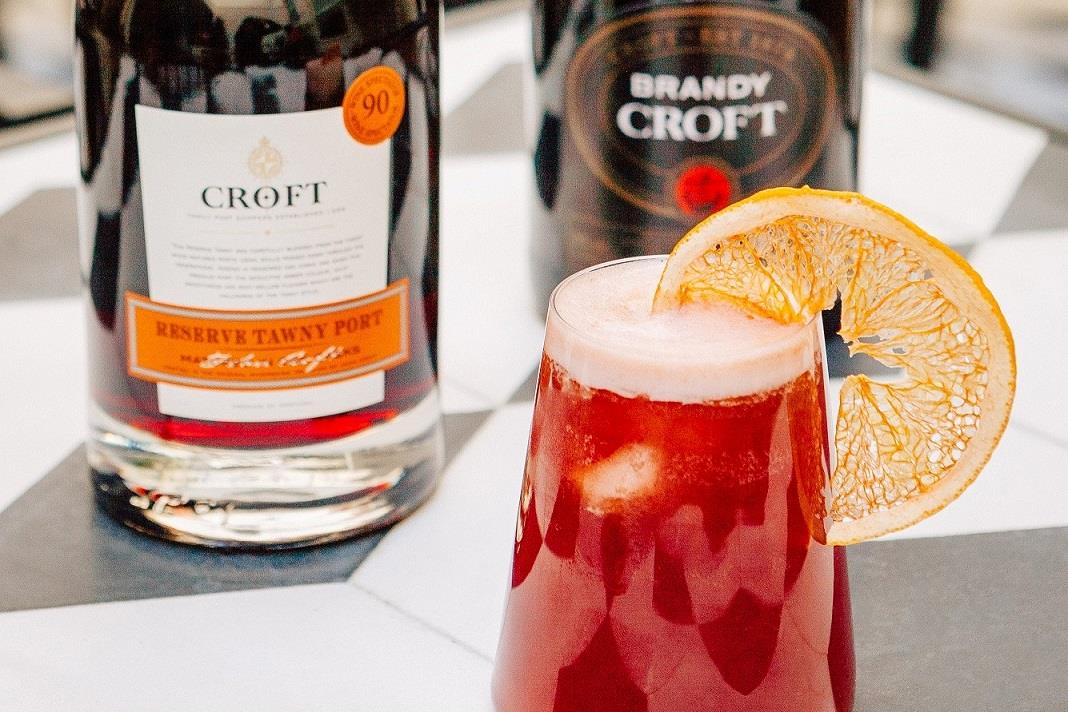 INGREDIENTS
6cl Croft Reserve Tawny
1.5cl Brandy Croft
6cl cranberry juice
3cl orange juice
3cl plum juice
2cl plum juice in foam
Top up with ginger ale Fever-Tree
Freeze the glass with ice cubes. Put all the ingredients in the shaker with the exception of the ginger ale and the plum juice. Shake well. Pour the liquid into the beaker with the double strain and then fill the beaker with the foam. Add the plum juice and do the Dry Shake process (shake first without ice and then with ice). Finish with ginger ale to the top. Garnish with a dehydrated grapefruit slice.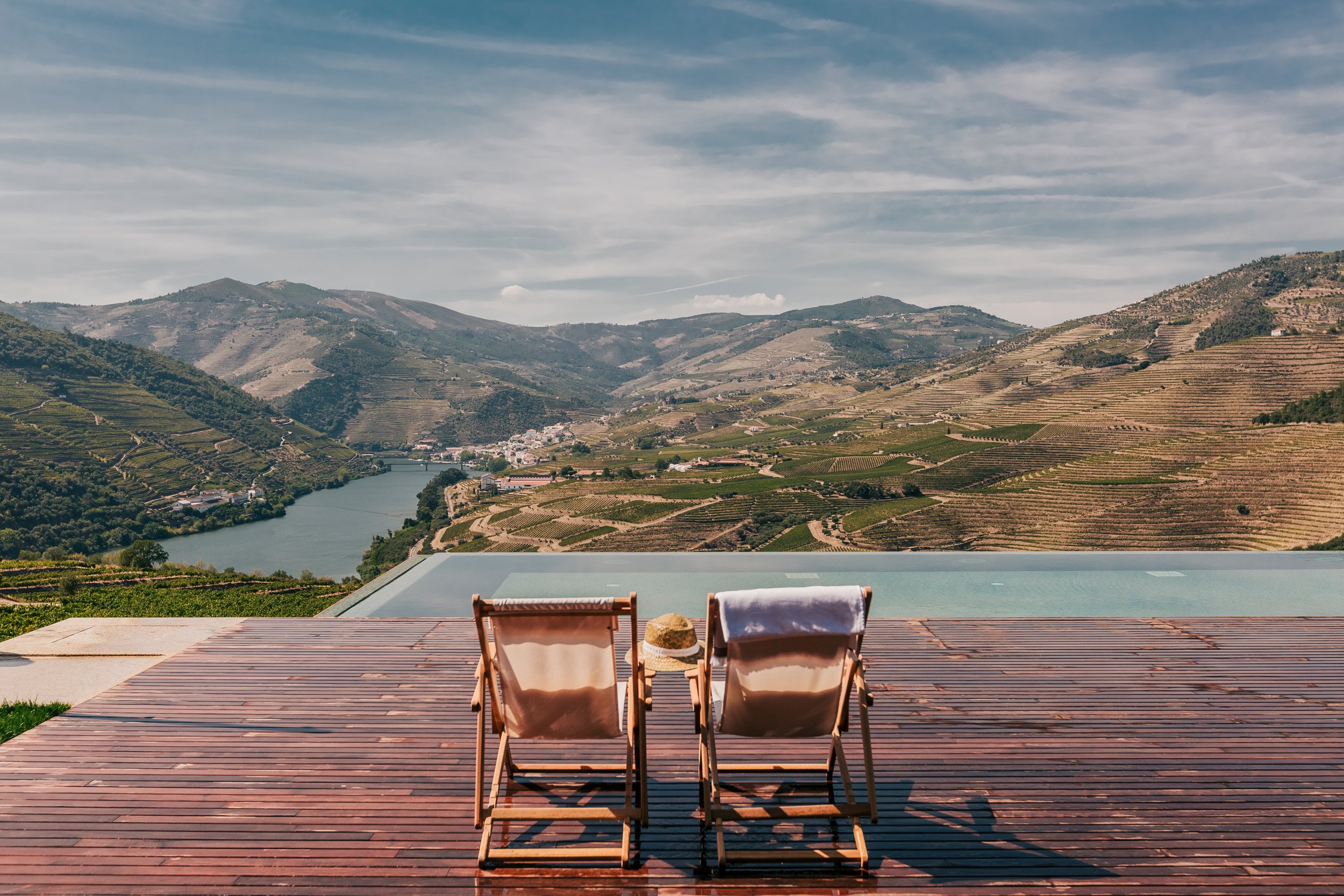 Quinta de Ventozelo

We've come to the end of another recipe article based on our nectar! If Portugal is on your travel list, The Monumental Palace will be the place for a luxurious stay, spa, and cocktail tasting at the end of the day. For lovers of quieter areas, Quinta de Ventozelo is a great option, imagine watching the sunset in the Douro valley!

A tip: take a look at these Porto and Douro tours; may be in your best interest!

In these unique moments, we are available to plan, reprogram and move your trip according to your needs, as always. If your new dates do not match your initial travel plan, the dedicated consultant will be available to adapt and reschedule your stay in Portugal according to your needs and preferences, and to guarantee you will have the best and most memorable experiences. . Talk to our travel advisors team, they are here to design the tour that best suits you.