Elegant and unspoilt, Alentejo is an ideal destination for lovers of culture, wine, and cuisine. From day-trips to week-long tours, follow us along Alentejo Wine Routes and their many wineries.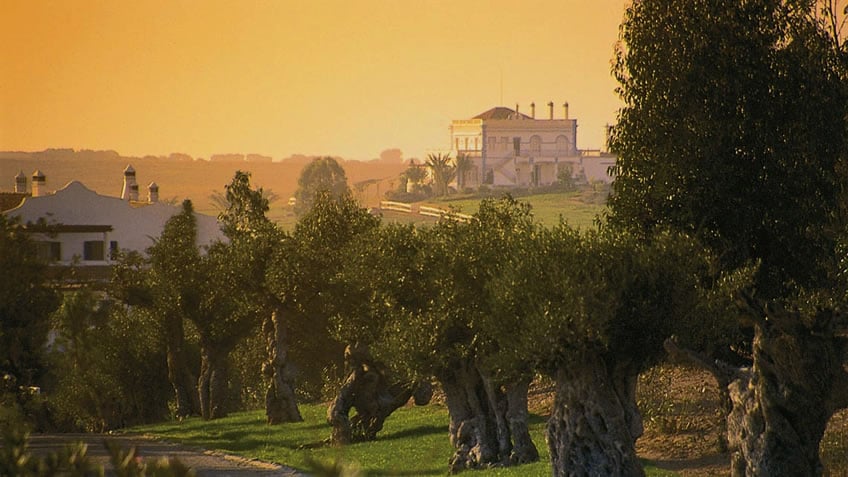 This sun-baked land deserves far more attention that it gets. After all, this region was considered "the best wine region in the world to visit," by newspaper USA Today, as well as named "the new Tuscany" by The New York Times.
Alentejo's slow paced vibe is a big draw for visitors seeking to unwind. Away from the busy coastal resorts, it's a timeless, uncrowded, wildly beautiful place, and has confidently taken its place as an area of outstanding wine production.
Upper Alentejo Region and Évora
Situated within one hour's drive from the capital, Alentejo seems a million miles away from the hectic hubbub of Lisbon. If you find yourself looking for a day-tour with a wine loving twist, our one-day private tour in Alentejo is a great option right at the doorstep of the capital city.
Even if you don't have that much time, you can still take this one-day tour directly from Lisbon and get a glimpse into what this wonderful region has to offer.
Starting with a pick up in Central Lisbon - all the way to the end of the tour - a private driver will allow you to quickly move around, especially in a mainly rural, sparsely populated area.
You'll head to the picturesque village of Arraiolos, famed for its exquisite handwoven rugs and miniature clay village "Aldeia da Terra". Nearby Monte da Ravasqueira is just one of the many traditional wineries which have opened their doors to curious wine enthusiasts. Enjoy a tour of the vineyards and wine producing facilities, followed by a visit to the spectacular private carriage collection.
Past this point, you'll ride through glorious countryside to Herdade do Esporão for a visit and delicious lunch. This is a family owned winery originally founded in 1267, which includes vines, olive trees, a beautiful water reservoir, as well as archaeological monuments and an in-house museum. Esporão has several different brands within their portfolio - from wines to olive oils - all available to taste and buy (and splurge) at the wine cellar shop. At the restaurant, with amazing views over the water reservoir, there are two tasting menus with the option of wine pairing.
In the Upper Alentejo Region we may also suggest João Portugal Ramos and the beautiful Adega Vila Santa. Five minutes west of the beautiful town of Estremoz, it offers several different wine tasting experiences, as well as a handful of lunch programs available for two or more people. All of them include a tour of the winery and cellars and the lunch menu varies from one to the other, but it is always rooted in the flavorful Alentejo cuisine. If you're looking for something special go with the cooking workshop or spend the day with the winemaker.
These are ready-to-book tours, designed to be enjoyed off-the-rack. However, if you're looking for something different, we'd be happy to tailor-make you a trip from scratch.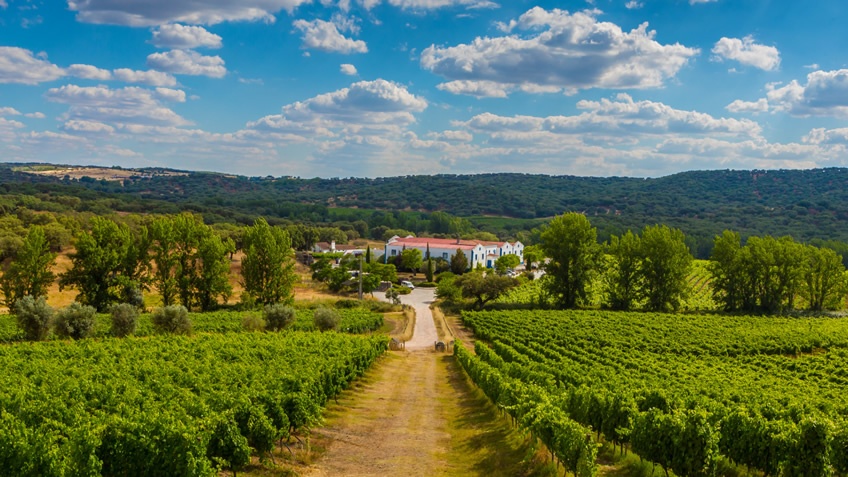 With a few more days in the Alentejo Region, you'll be able to further explore this region and visit some of the many picturesque hilltop towns, such as Marvão, Elvas, Vila Viçosa and Monsaraz.
In our 3-day all-inclusive tour in Alentejo, we've round up the region's top restaurants, wineries, and places to stay.
You'll spend the first night at the exclusive wine resort L'AND Vineyards where you'll have dinner at the modern in-house Michelin-starred restaurant before snuggling into bed, right under the stars - quite literally, as you'll have a skylight window right above your head.
You'll start the following day with a visit to nearby Monte da Ravasqueira and Adega da Cartuxa. While there, you will have the opportunity to taste some of its best wines - as well as sample some olive oil - paired with charcuterie, cheeses, and locally produced jams.
In the afternoon, you'll discover Évora city center - a UNESCO Heritage site and Alentejo's main city and university town. You'll spend the night at local Convento do Espinheiro - a Luxury Collection Hotel & Spa awarded first place among the best resort hotels in Spain and Portugal, according to T + L's readers in 2017.
On your third day, and before returning to Lisbon, you'll head further south to Herdade do Esporão, near the beautiful medieval town of Monsaraz.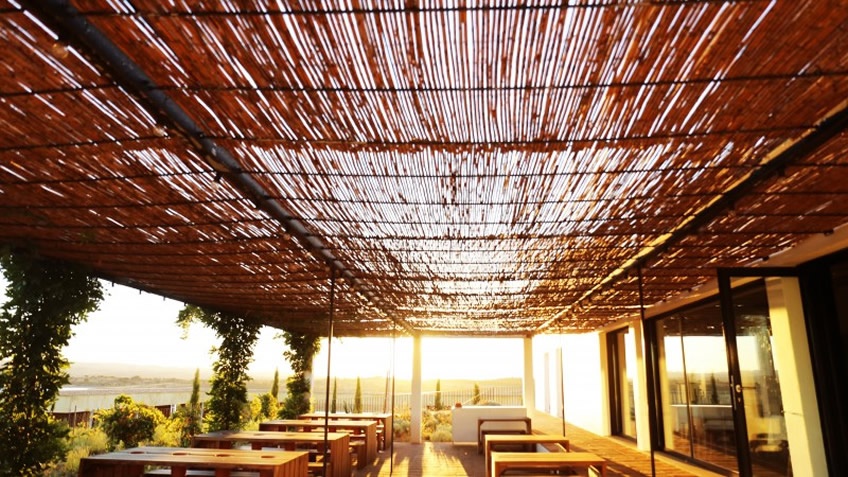 Lower Alentejo Region and Beja
This big fertile region - a third of the country by area - is traditionally divided into two different areas: Upper and Lower Alentejo, of which Beja is the capital. Wheat fields alternate with vineyards, olive groves and forests of cork oak - after all, Alentejo is the largest producer of cork in the world. The attractions lie further apart and can be difficult to see without a car.
Our 5-day private tour in the Alentejo Region will allow you to travel further south, to this beautiful area. Known for its well-preserved medieval castle, Beja is Alentejo's second city and a great base for exploring the region. It is especially popular among those heading south to the Algarve, often making their way from Lisbon to the southern coastal towns, stopping at some villages and wineries along the way.
On this tour, you'll make your way down to the beautiful Herdade do Sobroso homestead, where you'll spend a few nights after visiting the northern part of the country. Guests can explore the sprawling vineyard and indulge in some of the excellent wines and foods made on-site. There's also a wine tasting course, perfect for anyone with an interest in wine, which will allow you to learn about big-picture concepts over some very fine wine.
The Alqueva Reservoir is a short 10-minute drive away. Located on the border of Portugal and Spain, it's the biggest man-made lake in Europe and the views are absolutely breathtaking. Water sports are also available and make for a fun adventure.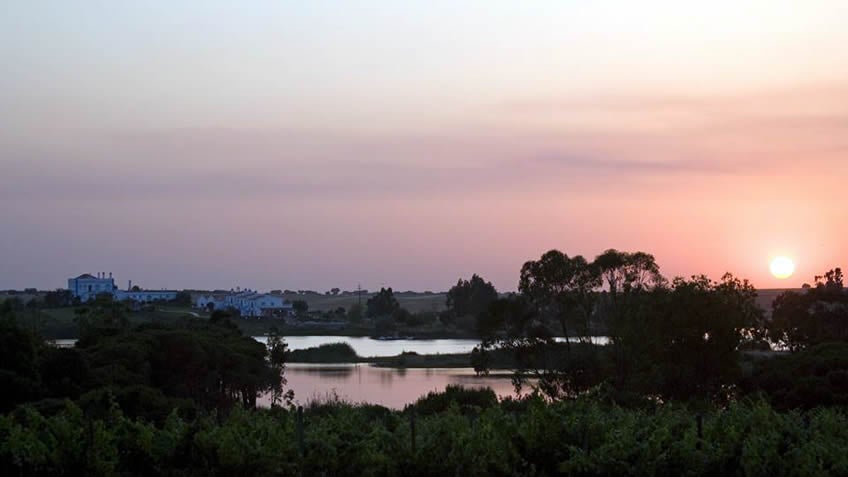 With our 6-day tour in Alentejo you'll have an extra day to explore the region and visit a few more wineries and locations in the area.
The wild and remote beauty of nearby Herdade de Malhadinha Nova's luxury retreat down south in Alentejo's Beja region is perfect for those looking for a secluded hideaway. Led by Michelin-starred chef Joachim Koerper, Malhadinha restaurant offers seasonal menus inspired by the Alentejo cuisine, made with locally grown and fresh ingredients.
Fifteen minutes away is the charming country estate Herdade dos Grous. This beautifully secluded country estate spreads across over 1700 acres of gardens, olive groves, and vineyards. Enjoy a carefully-prepared meal at the in-house restaurant accompanied with quality wines. Grous also offers guided tours of the producing facilities followed by a wine tasting session, as well as the opportunity to spend the day with the in-house enologist where you'll learn about winemaking and viticulture.
If you're in search of inspiration, these pre-made tours can give you an idea of what the options are and how they would work out - logistically and budget-wise. But, if you can't find what you're looking for, bear in mind that we can customize any of our tours to your taste and add any experience you'd like to include.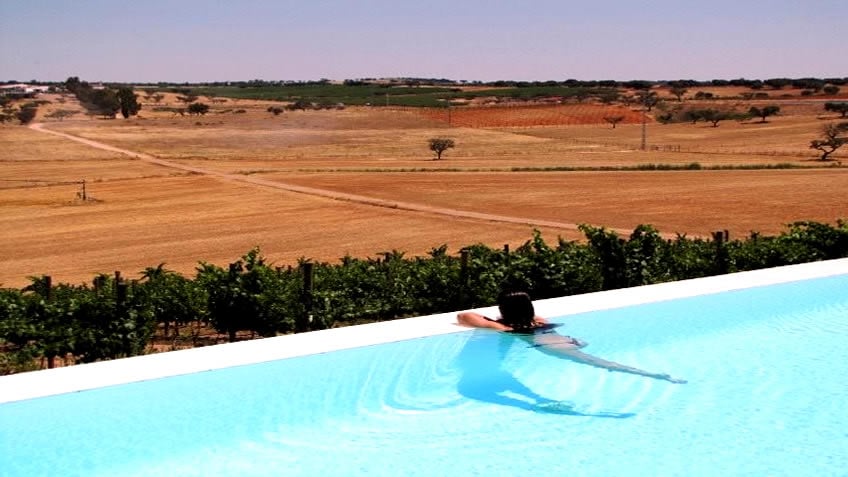 Custom trips, as opposed to off-the-shelf programs, are only limited by your imagination. No one better than you knows what you want, but our staff has the experience and knowledge to show what is available and what is possible.
You can tick off your must-do experiences in the space of one trip by booking with us. You'll work with one dedicated consultant, who will not only take the time to listen to your requests, but also discuss different options with you.