Feeling safe while visiting a new country is an absolute priority for every traveler. It is also an absolute priority to us that our guests will feel safe while enjoying all the authentic experiences that we have created during these strange times.

We are focus on offering memorable memories for you and your friends and family, and with us, you can visit, in private and safety, premium wineries that are world-renowned and highly awarded, enhance your palate with the richness of the Portuguese gastronomy, consider one of the best in the world, explore and elevate your knowledge of cultural heritage and history, and of course relax and sleep in private villas and stunning hotels.

We also understand that while on vacation our guests want to experience all of this and much more in safety, but how? Well, we tailored a tour where you can stay in an extraordinary private villa in which all the services will be at your disposal, and all villas are certified with the "Clean and Safe" seal. The services inside the villa can include, a private chef to cook your meals, a sommelier for a wine tasting, a private pool to start your day in the best way, or even a fantastic picnic in the garden, you name it. We can bring to you all of these activities and beyond indoor. If you get tired of staying inside we can also prepare outside activities, like a dinner in the vineyards or a hot balloon ride, in which the proximity is near of your villa, a private driver will take you to all of these amazing places. You can customize all of your tours in Portugal and we will make it happen.

In order for your better understanding, we have gathered ten top experiences at Alentejo, that can be brought to your staying or appreciate the outdoor activities in private without crowds. These activities will make you stay even longer in this internationally acclaimed destiny, after all, unique and authentic Alentejo experiences are waiting for you were everyone's preferences are pleased.


Wine Tasting in a Homestead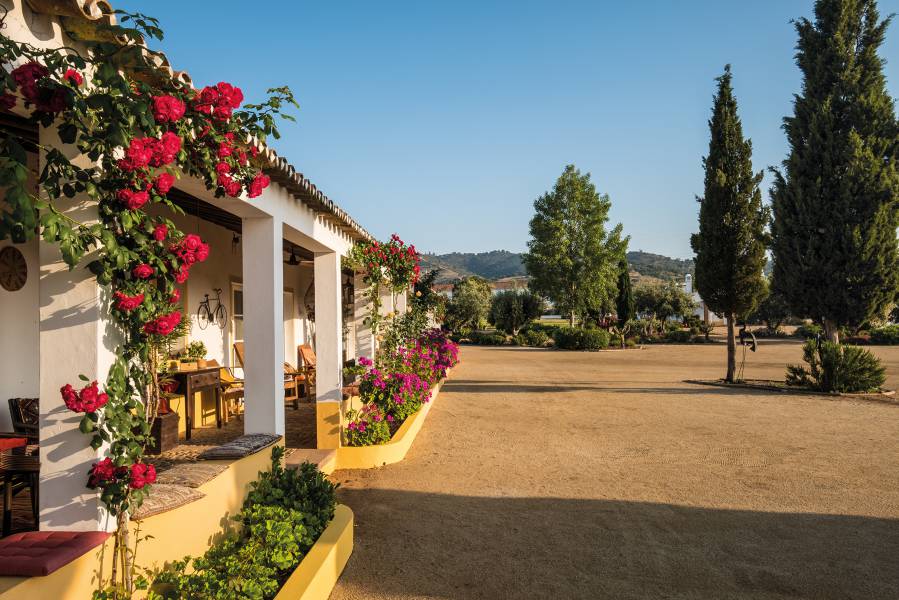 Alentejo has spectacular estates that stretch as far as the eye can see. You can do a guided wine tasting at your private villa: a unique experience in which you wil receive the best wine of these estates and will be guided through the basics of wine production, tasting, and wine pairing.

If you are looking for some time off your villa, then you can go to Herdade do Sobroso or Malhadinha Nova homestead, guests can explore the sprawling vineyard and indulge in some of the excellent wines and foods made on-site. There's also an 'Introduction to Wine' tasting course, perfect for anyone with an interest in wine, which will allow you to learn about big-picture concepts over some very fine wine.
Olive Oil Tasting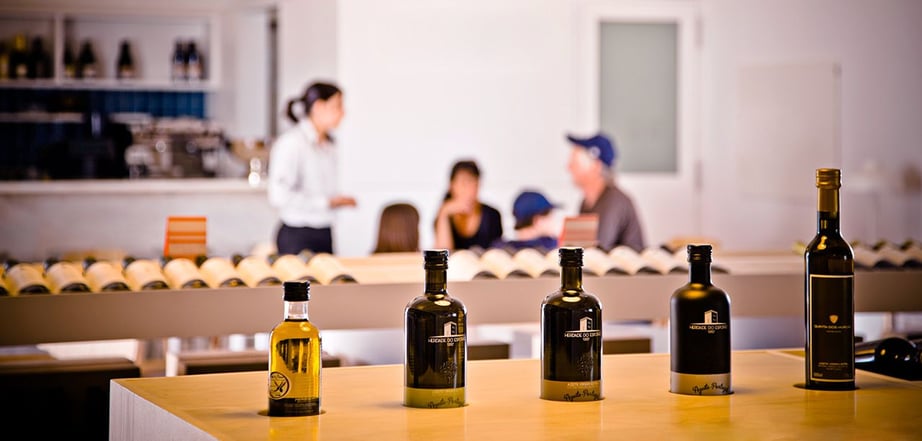 Olive oil has been produced around the Mediterranean for millennia and it's one of the region's main agricultural products along with cereals and wine. This is also a fantastic exprience for your palate that you can enjoy in your villa. Select the olive oils that you are curious about and prepared to be guided by an olive oil tasting expert, where trought the tastings you'll learn everything there's to know about the growing and production of olive oil.
If you are not feeling to stay inside of the villa, then Lagar do Marmelo or even in Herdade do Esporão, are some options.
Picnics at the Vineyards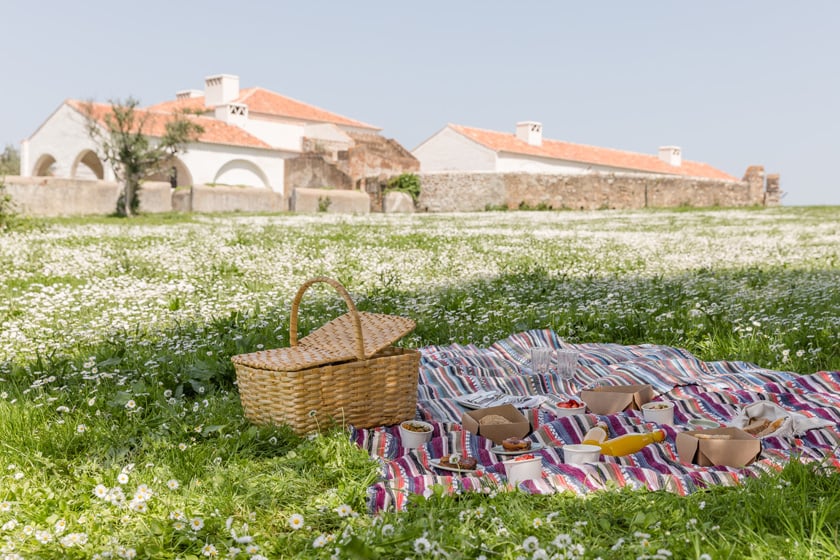 A picnic is always a great idea to do indoors in the garden of your villa near the private pool. Also, if you have any special requests or dietary restrictions, the picnic basket will always be made suitable to your tastes and will be leave at your door.
If you are looking for some time off your villa, at São Lourenço do Barrocal you can choose the perfect location for your picnic. You can sit by the lake shore or even better in the middle of the vineyards, it's your call. Their picnic basket is absolutely delicious, where you will find some light food and regional delicacies, accompanied by São Lourenço do Barrocal wine or any other beverage that you wish.
Cooking Workshop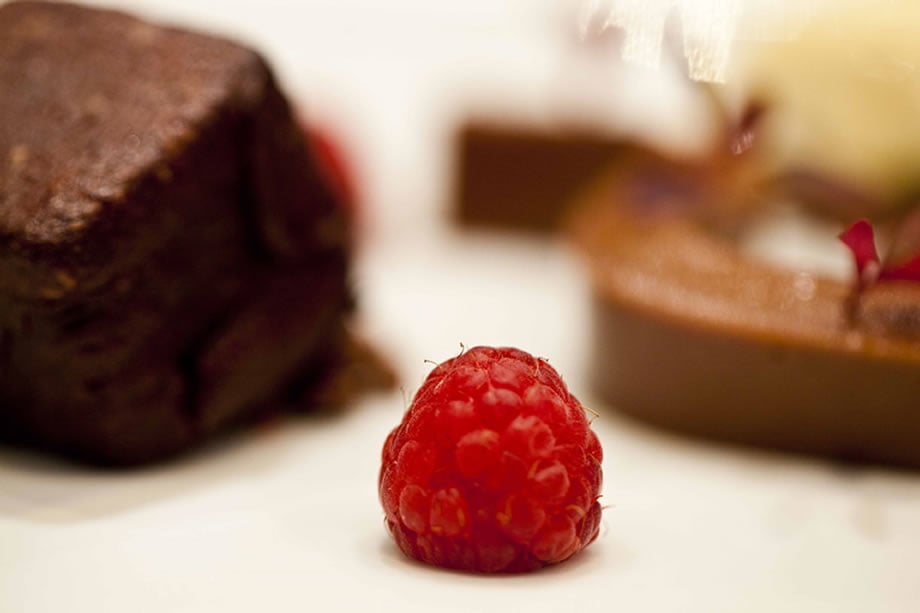 If you are always wanted to do cooking classes inside of the villa that focus on local and seasonal produce, then Alentejo is a fantastic place to have one. The private chef that will go to the villa, will guide you through the basics of cooking and techniques, and will bring choosen and picked vegetables that will be used later to prepare your lunch. The meal can be served to you as a picnic in the garden of the villa.
Vinotherapy Spa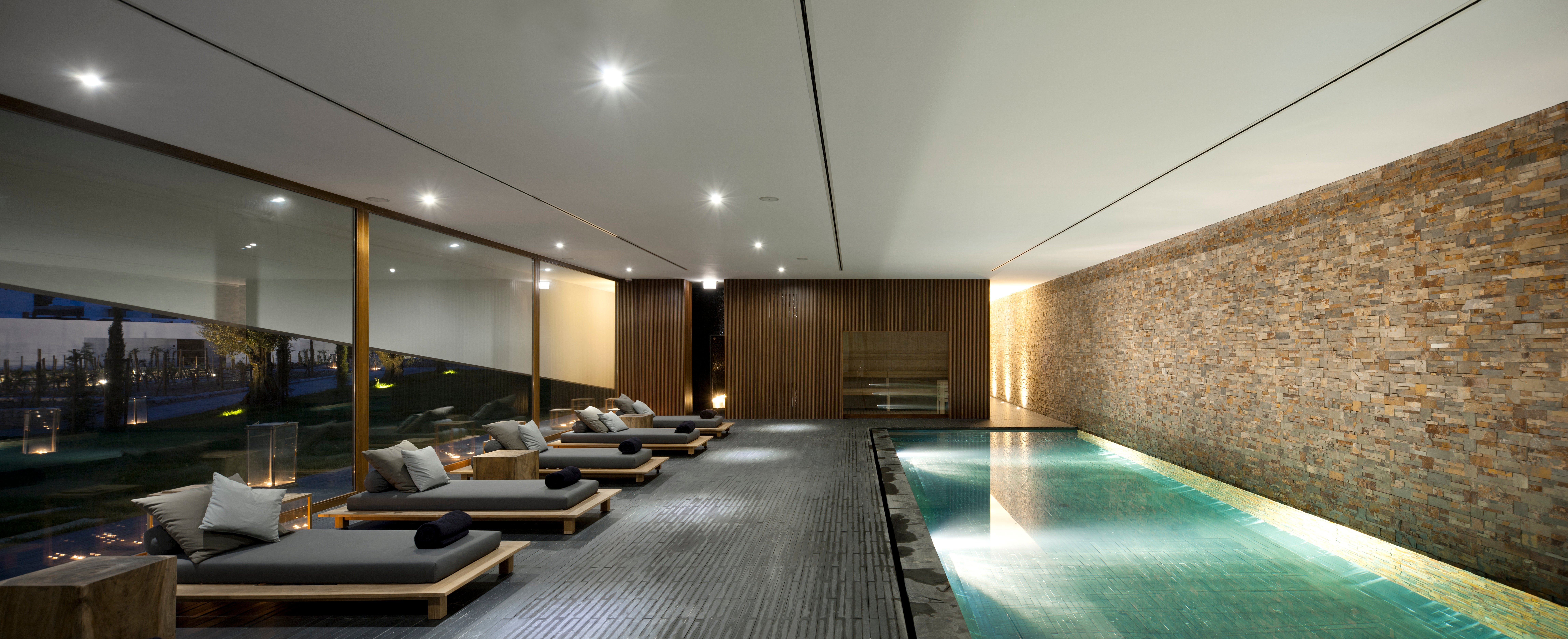 Vinotherapy is the use of wine by-products like grapes, seed, skins, pulp and stems for beauty and relaxation purposes, helping to heal both mind and body. With excellent exfoliating qualities and reducing problems associated with aging. This is a perfect experience to try in the comfort of the private villa where you will get pamper by the most amazing professionals.
If you are looking for some time off your villa, L'AND Vineyards Resort SPA offers a unique experience of serenity and pleasure, with exclusive rituals, massages, and beauty treatments based on grapes and wine-related products. Treatments go from baths and wraps to massages and scrubs, taking advantage of all the benefits of the components of the grape.
Agriculture for Children Workshop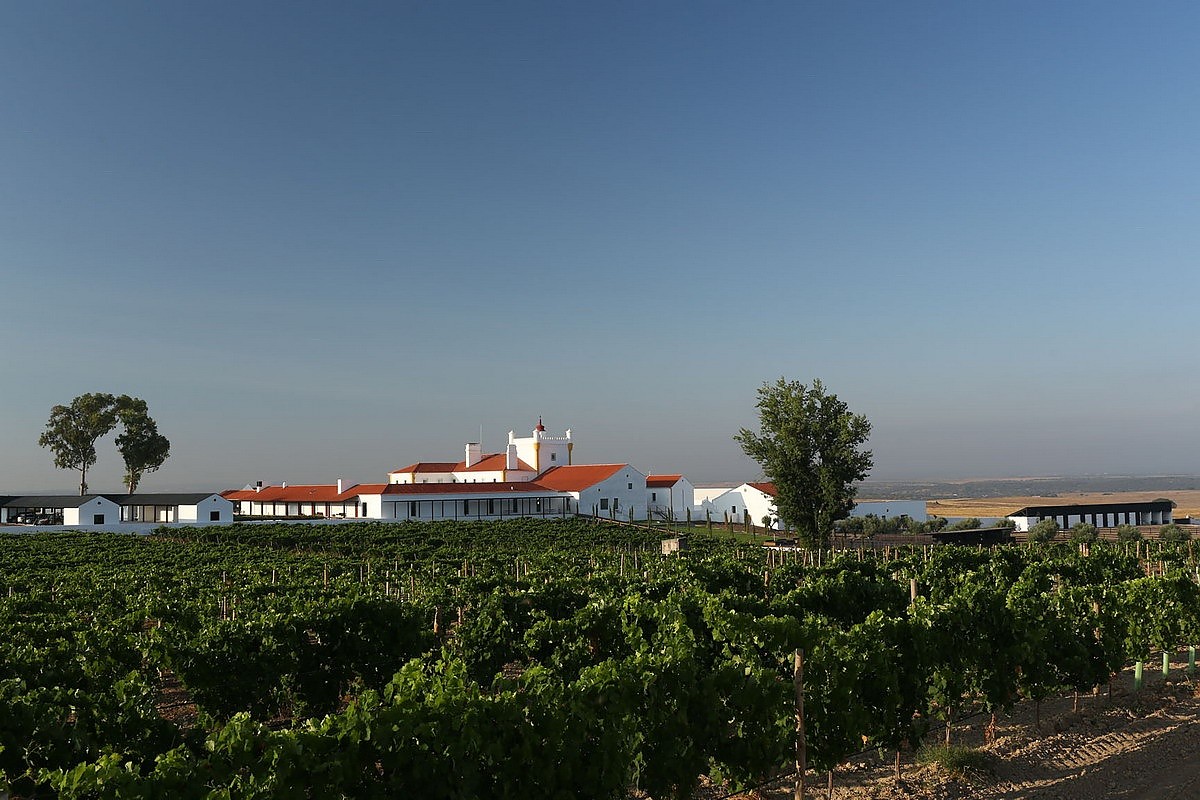 If you are looking to enjoy some quality time in family and if you feel to leave the villa and go outside, a private driver will take you to this ideal activity. In this workshop at Torre de Palma, parents and their children will learn to pick the fruit, visit the vineyards, and the vegetable garden. This is a fantastic activity with great contact with nature.
Ballon Ride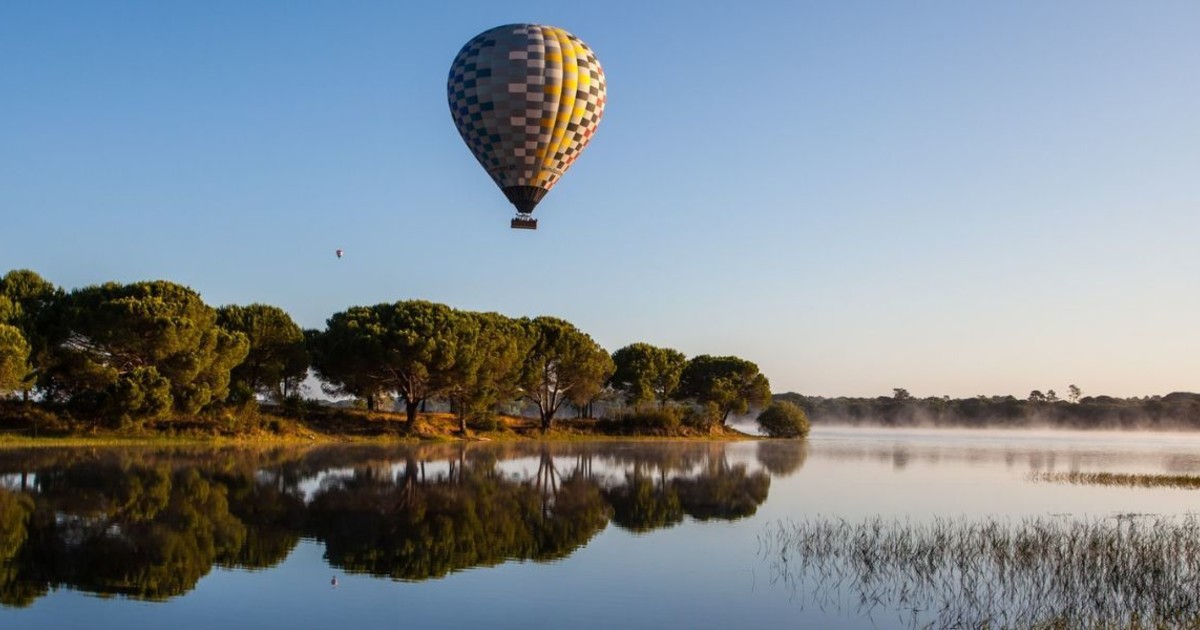 Photo credits: Pinterest
A hot air balloon ride is an exciting adventure, that not too many people had the privilege to live it. In the balloon you can see the perspectives over the Alentejo landscape or any other town or village in the region.
A balloon flight in Alentejo takes the peacefulness of the Alentejo countryside to the skies, where only the birds, the wind and the excitement of those who try ballooning can be heard. This is why a hot air balloon is perfect to take unforgettable memories home, as well as photos that are going to be the subject of conversation among family and friends that will last a lifetime.
Bicycles Ride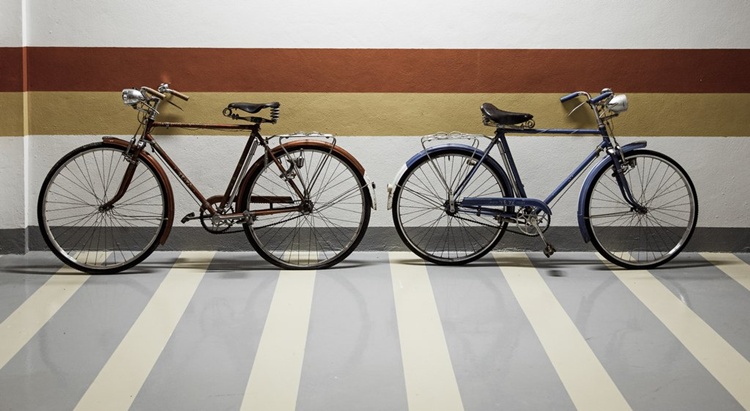 Cycle on the rolling hills and on the trails hidden between the Estates of Alentejo. The almost traffic-free roads and trails give a special atmosphere to bicycle tours. You will have time to stop and admire the Cork Oak trees and discover the traditions, culture, and ancient history of one of the best wine-growing areas in the world. You can also pedal your way by the castles and monasteries and explore the fortified villages and its palaces.
Cultural Tours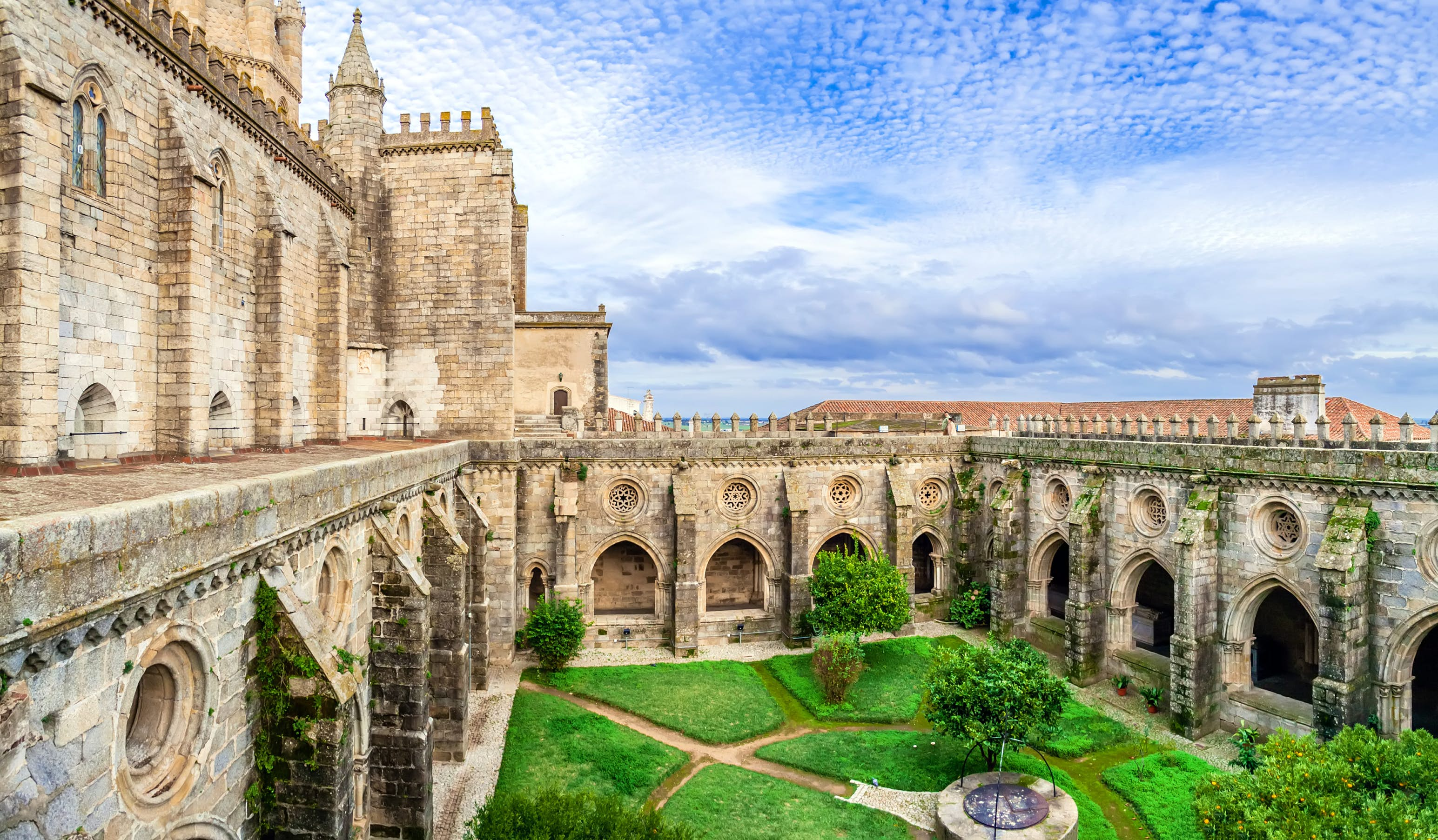 Photo credits: Évora
Feeling to visit the Roman ruins? The well-preserved Évora's city centre, still enclosed in its ancient medieval walls? In Évora you can enjoy the cultural heritage, from the Roman Temple, its most famous landmark, to the 16th century Aqueduct of Silver Water, designed by Francisco de Arruda (most famous for designing Tower of Belém in Lisbon) to provide the city with clean water, all of this with a private driver that will take you to all of the historical places that Alentejo has to offer.
Ride Horses and Dinner at the Vineyards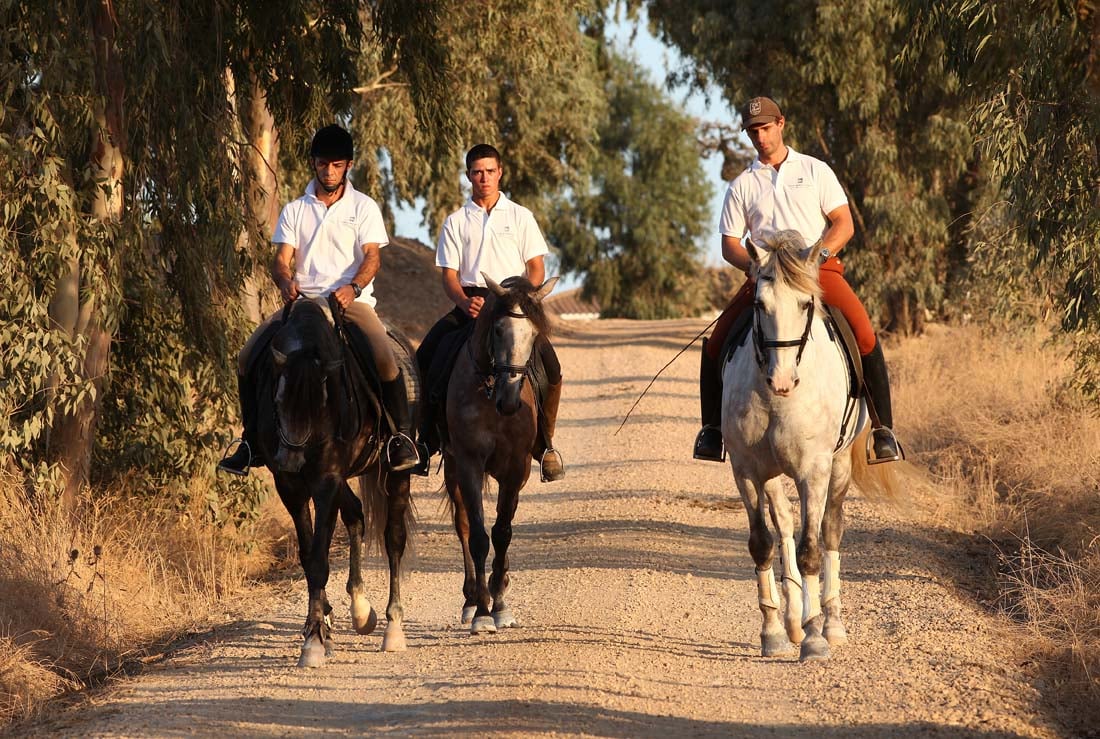 Explore the unique Alentejo trails will riding a beautiful horse. The rides will give you the chance to see more closely the breathtaking landscapes that this region has to offer, as well as breathe the fresh air and relax. Even the guests who never had previous contact with horses can enjoy this activity and are more than welcome. After this unique adventure, why not end the day with a romantic dinner in the middle of the vineyards, eating fine dining cooked by a private chef and looking at the stars?
Traveling to Alentejo is always an unforgettable experience, and besides these activities, there is much more to uncover like golf, yoga, and surf classes. As you can see the possibilities are endless, after all, it's your vacations, we are just waiting for you to turn it more incredible.