While the world and Portugal still dealing with the coronavirus crises, Turismo de Portugal in coordination with the competent entities has created the "Clean & Safe" seal.
This seal distinguishes companies in diverse sectors, including the tourism sector. It ensures compliance with hygiene and careful cleaning requirements for the prevention and control of Covid-19 or other possible infections, in order to allow tourism enterprises, tourist entertainment companies, and travel agencies, like WINTP, to have a tool that certifies them as safe establishments, guaranteeing the tourist's confidence in Portugal as a safe destination.

Meanwhile, our partners are entirely focused on receiving our guests with the maximum security while guaranteeing at the same time their well-being. It was adopted numerous measures, recommended by the National Authority of Health, the World Health Organization and Turismo de Portugal , to ensure that you savor your stay to the max, after all, this certificate sustains safety and confidence, in order that who visits Portugal, will leave its concerns behind.
Some of these measures are:
Safeguard of recommended social distancing;
Assure the existence of equipment for individual protection;
Reinforce measures regarding cleaning and disinfection;
Limited occupancy;
A distance of 1,5/2 meters will be maintained between the guest and the staff, whenever possible;
Reduced the maximum capacity in each lift;
Cleaning of the rooms will be done compulsory without the guest in the room;
Restaurants and hotel restaurants will be organized by seatings with fixed times, the guest will be required to reserve in advance with chosen time and location;
The tables and chairs will be hygiene between usages in the restaurants and hotel restaurants;
In the restaurants and hotel restaurants the buffets are substituted by a service of a set menu with choice, or "á la carte";
The staff will be equipped with gloves, and masks or protective visor;
The staff will be equipped to measure temperature;
Guests will have at disposal disinfection gel in many social areas of the hotels, restaurants, and wineries;
All equipment (pens, payment terminals, etc) will be disinfected after each use;
The hygiene and disinfection of surfaces will be intensified, areas of contact and equipment that are shared, using products with an antiviral function;
The hotel room is only occupied after an extended period, between 24-72 hours, of the departure of the previous guest;
Private drivers will be equipped with gloves, masks, and protective visor. They will also have at disposal disinfection gel and the car will be disinfected before and after each guest;
Limited numeber of guestes while visiting the wineries;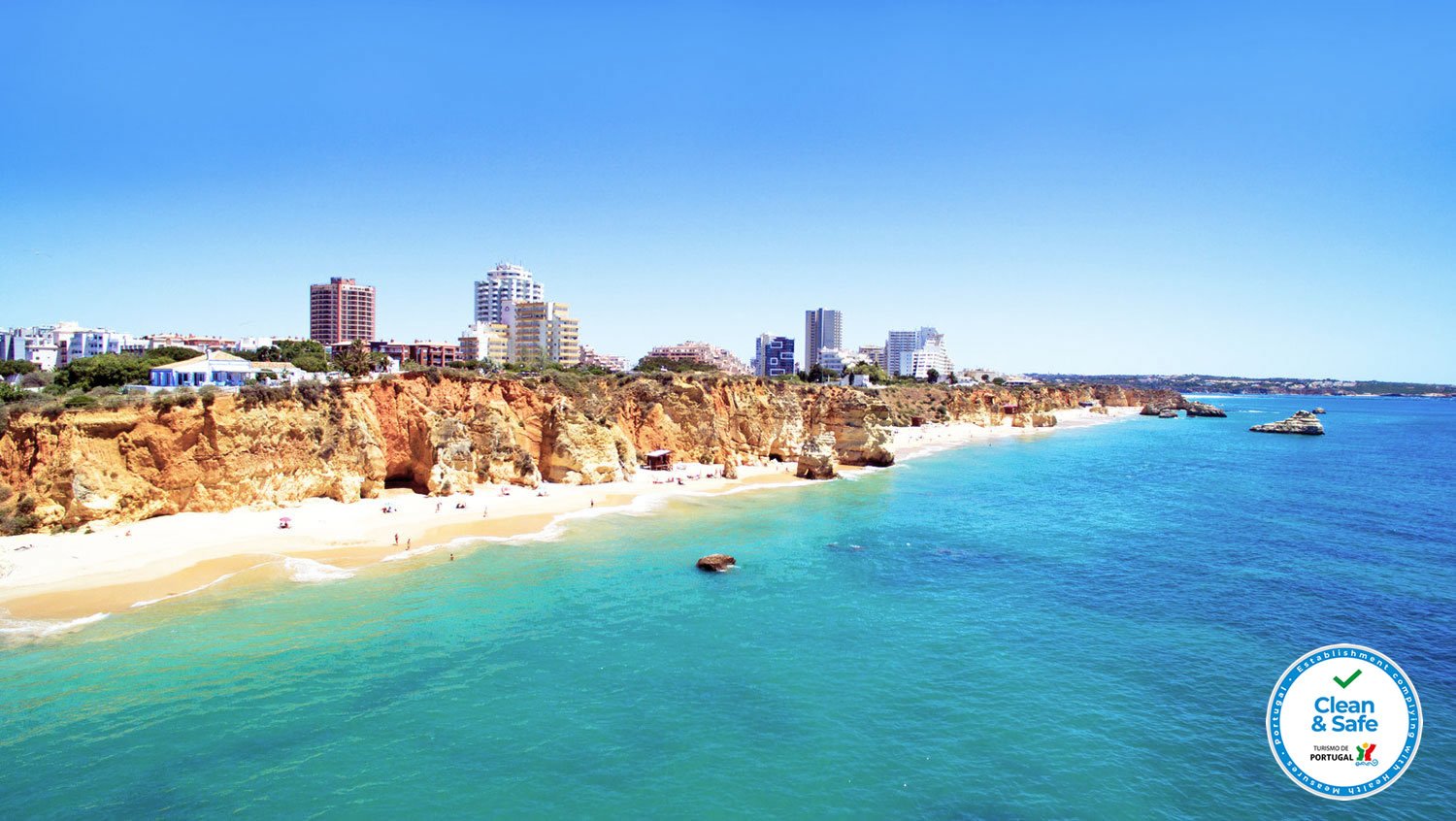 We also inform you that in Algarve the "Clean & Safe" seal will be complemented by a "Manual of Good Practices – Algarve Clean & Safe", which is being created by Turismo do Algarve together with the sector associations, gathering specific guidelines by industry (Accommodation, Catering, restaurants, wineries, among others).
As you see, this completes the countless reasons that are well known, to visit Portugal, in safety, comfort, and privacy. It will be a pleasure to welcome you, your friends and family, in order to provide a great vacation, full of wonderful experiences.