If you are coming to Porto for the New Year's Eve celebration, you have made an excellent choice. Not only Porto is one of the liveliest towns in Portugal all year long, but also because you can enjoy the magic atmosphere in the last night of the year.
All rights reserved: Câmara Municipal do Porto Source: Porto Lazer Facebook Page
The Holidays are a busy time in the city, with hotels and restaurants jammed to capacity. However, like much of the rest of the world, that time of the year is celebrated by shuttering businesses and enjoying time with friends and family which often leaves visitors finding some way to occupy their time. Take a look at our suggestions below.
If you're looking for something different, we'd be happy to tailor-make you a trip from scratch. Whatever kind of holiday you want, by booking early you'll be able to make your holiday exactly how you want it.
Let it sparkle
Each year, Porto lights up for Christmas with a celebration that takes place in the city center in early December. On the days leading up to Christmas, the streets are filled with lights, decorations, and shoppers who flock to the traditional shops looking for presents and seasonal delicacies.
Christmas and the New Year's Eve in Porto are two major events for Porto natives, and experienced with great intensity and joy by all of those who visit the city during this time of the year. The city gets full to the brim and hotels, as well as restaurants, get fully booked well ahead of time. If you're looking for a place to stay or eat during this time, make sure to book well in advance. We can give you a hand with that!
Scattered throughout the city centre, you'll find ice rinks and handicraft markets, which are the perfect place to find one-of-a-kind Christmas gifts. Downtown Avenida dos Aliados has been party central for New Year's Eve, staging free concerts and fireworks displays.
All rights reserved: Câmara Municipal do Porto Source: Porto Lazer Facebook Page
Can you think of a better combination than wine and chocolate for the Holiday season? At Caves Croft, one of the most famous Port Wine Cellars in Vila Nova de Gaia - across the river from Porto city center - you can taste both in a wine and chocolate tasting that will delight you and warm you up. The visit to Caves Croft includes a tour of the ageing cellars and tasting of four Port wines paired with two different chocolates from one of the best chocolate producer in the country.
There's a handful of other wine tastings available at Croft. Some of the best and funniest are the Blind Tasting Experience and the Premium one, which is perfect for the real fans of Port wine. Both include a guided tour of the cellars as well, complete with a comprehensive commentary on the production of Port.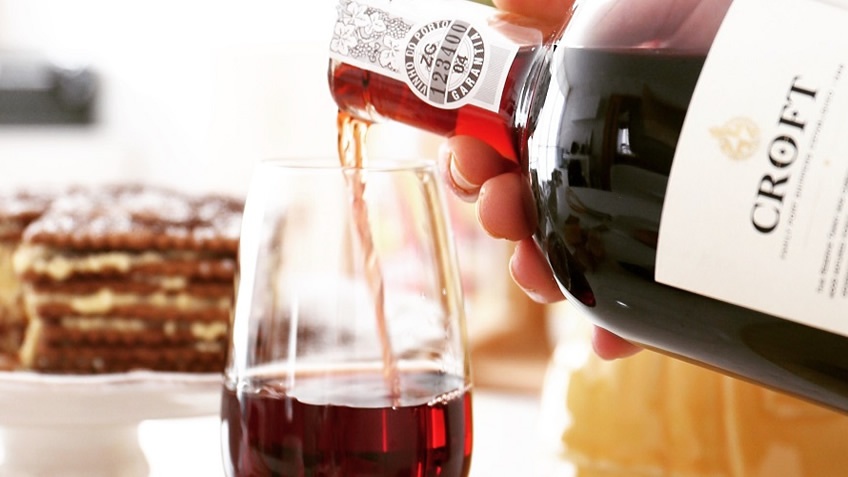 Tasting wine is a delicious experience to have in Porto, especially because the city is the birthplace of Port wine. Well, kind of. Port has been produced in the Douro Valley for centuries, and then taken downriver to the city of Porto to be stored before shipping.
But what if you could taste some of the best Portuguese wines while learning about their history and production processes? Taylor's is one of the oldest of the founding port houses and it is dedicated entirely to the production of Port wine. The visitor is given the opportunity to take a masterclass led by in-house wine professionals where they'll learn about vintage or tawny port. A private tour of the famous lodges is also included, with a visit to the staggering wine cellar, piled to the ceiling with huge barrels, followed by a wine tasting.
The visitor has also the option to choose from a range of port tastings including a choice of many different Tawny or Vintage Ports, accompanied with classic pairings such as roasted almonds, cheese, and chocolate. There's also a restaurant available on-site which is nothing short of impressive. The good news are, both cellar and restaurant are usually open on New Year's Day.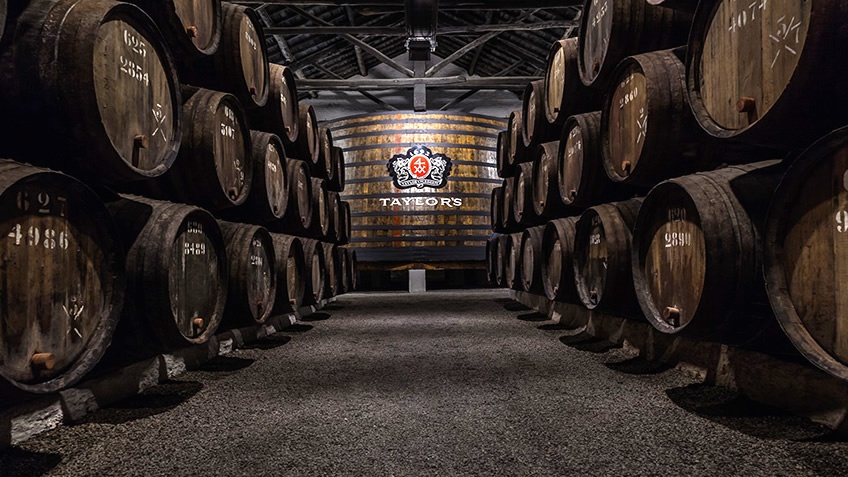 Caves Calém are one of the many cellars that have established their headquarters on the city's south bank, with spectacular views of Porto's historic city centre and the iconic two-tier bridge that connects both cities. However, Calém is entirely unique among their peers as they are the only ones offering a Fado concert aside from their regular tours and Port tastings.
Fado - which means literally "destiny" or "fate" - is Portugal's traditional folk music. The genre took root two centuries ago in working-class neighborhoods in Lisbon and was recently added to UNESCO's Intangible Cultural Heritage.
The Fado Concert takes place everyday at 07:00 PM right after a guided tour of the cellars. Visits are available in Portuguese, English, French and Spanish and start at around 06:00 PM.
Also, Caves Calém have been recently renovated to incorporate a modern museum circuit that includes an array of digital platforms which tell the story of the brand and Port, including a Douro Valley 3D Map, aroma sampling table, a logo evolution timeline, among many other things. There's also a 5D movie theater where you can enjoy a short film on the Port wine with all the perks of virtual reality technology.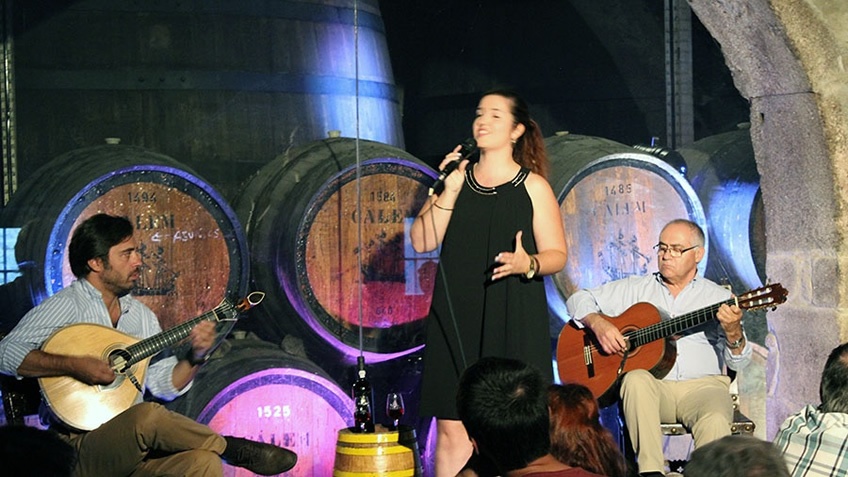 This is a great tour for every wine lover who wishes to learn (and taste) more about Port Wine. If you're having trouble deciding which wine cellars to visit and in what order, our Port Wine Cellars Tour is just right for you. With this pre-planned tour, you'll get the best of both worlds: everything is taken care of for you and you'll get to try some great wine, while enjoying the freedom of traveling unguided.
Once you've submitted your booking request we'll start working on the tour. We'll choose three wine cellars and put together an itinerary for you with all the visits scheduled for your selected date. After that, we'll send you the starting times, as well as all the contact and direction details for each wine cellar. We also include a link to a map to help you get from one to the other.
Let us know what you're looking for by submitting this custom tour request form. You can easily choose your preferred locations, dates, and number of people in your party. This information will help us create a tour that fits your needs and preferences. Tell us your plan and we'll do the rest!