You know that something is going on when there is a growing number of direct flights from Unites States of America to a specific city in Europe. It must be something worth a visit. The number is growing, but right now you can fly from San Francisco, Chicago, and Washington, DC directly to Lisbon. Why? Let's find out what to do, see, eat and shop for in Lisbon.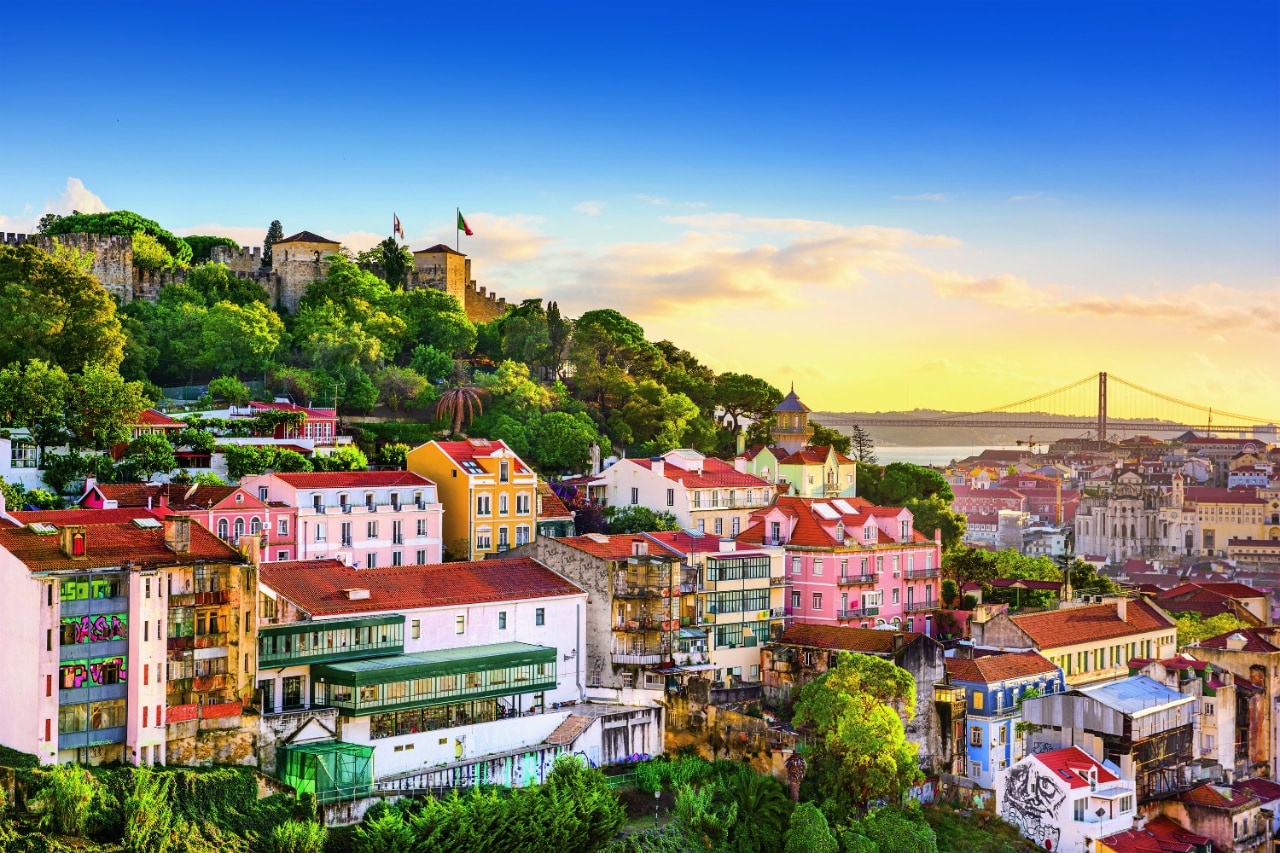 Stay at the most exclusive street
Lisbon is the capital of Portugal and one of the most touristic cities in Europe. Located by the ocean it is incredible to land here. If you do it by nightfall is just a pleasure to look outside the window and see all the hues of the skyline above the Atlantic Ocean and the lights of the city painting a lively picture. Let's find out what to do, see, eat and shop for in Lisbon.
Right from the start:
Lisbon's airport is located just a 15-minute drive from the historical city center. So being such a small city you can reach and tick most of the bucket list places walking from one to another.
If you stay at Avenida Palace, you will be staying right where the Lisbon heart beats.
If you are keen on shopping some of the most fashionable and luxurious stores are located here at Avenida da Liberdade. Walk down to the Chiado historical neighborhood and stroll the famous tile covered streets of Lisbon. Enjoy the Art Deco architecture and details on most buildings and have an expresso at iconic Café a Brasileira.
Enjoy a glass of wine and bite to eat at Sommelier Lisbon Wine Restaurant, located just 8 minutes walking distance from Avenida Palace Hotel. In fact, you should stay for dinner as the menu offers Portuguese cuisine with international influences and the wine menu is more than comprehensive.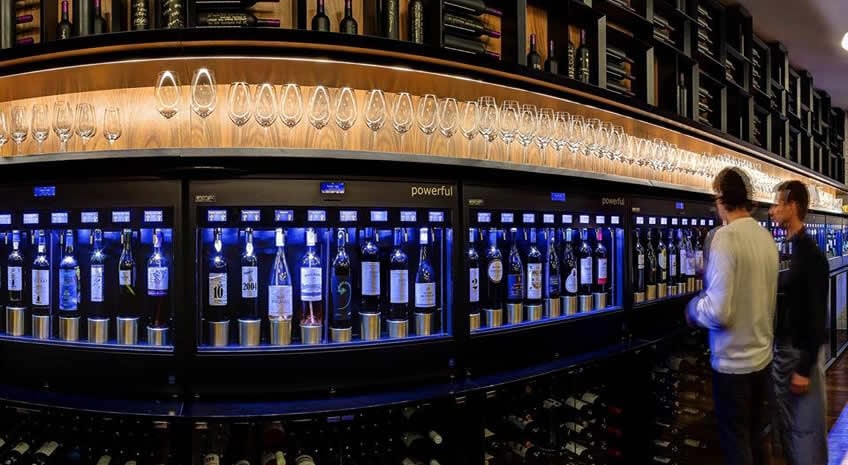 Listen to Fado Music and visit Sintra
Fado is the distinctive music of Portugal, recognized and protected by Unesco. Fado music is played in small places, by two guitars and an emotional voice. The typical neighborhood for Fado is Alfama and it is a walking distance from Avenida Palace Hotel, although located on one of the other 7 hills of Lisbon.
Lisbon is a beautiful city with much to explore, dispite that we believe you should explore even more and no visit to Lisbon is complete without a visit to the village of Sintra and the secular wineries of the Lisbon Wine Region.
In Sintra you may also find it, the Fado music, and it is worth spending the evening listening to these emotional voices accompanied by the Portuguese guitar after the visit to Adega de Colares.
Adega de Colares is located between the Sintra Mountain and the Atlantic Ocean, co close you can feel the Ocean's wind. This climate and soil produces gently aromatic wines, bold reds and modern whites mostly from Portuguese varietals.
Located a short drive away are some of the most traditional wineries and wine farms in Portugal. Quinta de Chocapalha, Quinta do Gradil and Quinta do Sanguinhal. Quinta means winery in Portuguese, it usually means something more comprehensive than a tasting room, including vineyard, winery and in most cases accommodation for guests and (sometimes) a restaurant.
Take home the Portuguese flavors
Besides lovely moments and memories for a lifetime, what's so typical you can't help take home with you?By the time of your departure you already know that Portuguese people are welcoming and friendly, also you might have noticed everyone speaks English and are sligtly obsessed with food. High quality, healthy and tasty food.
The best way to extend the vacation feeling is to take home something thar really feels like Portugal. For me, what works best is food and fragrance. It really takes me back to anywhere have been in the world.
My sugestion is to take back something to share around the table with friends and family, taking this Portuguese tradition, of gathering people around the table, with you.
For the convenience of transportation and beautiful packaged selection you can choose from a wide variety of canned fish, the typical Sardines, Cod Fish, and in fact, all kinds of seafood.
Pastéis de Nata, the almighty Portuguese custard tart. People fly all over the world to taste this small creamy pastry.
They say the original recipe is from Belém and the queu in the traditional house of Pastéis de Belém might give you a hint where to head for this ultimate take home flavour. (Will you resist it along the journey back home? I'm not sure you will...)
You will find this everywhere, but it is said that the real deal is in Belém. What you ask. The world-famous Portuguese treasure, a custard tart made in Portugal that is wanted all over the world, the Pastel de Belém.
Last but not least: Wine, wine, and wine.
This is the ultimate souvenir. For long travel it is something you must carry with extra care as packing wine into your suitcase might be trickier. Still it is worth a try.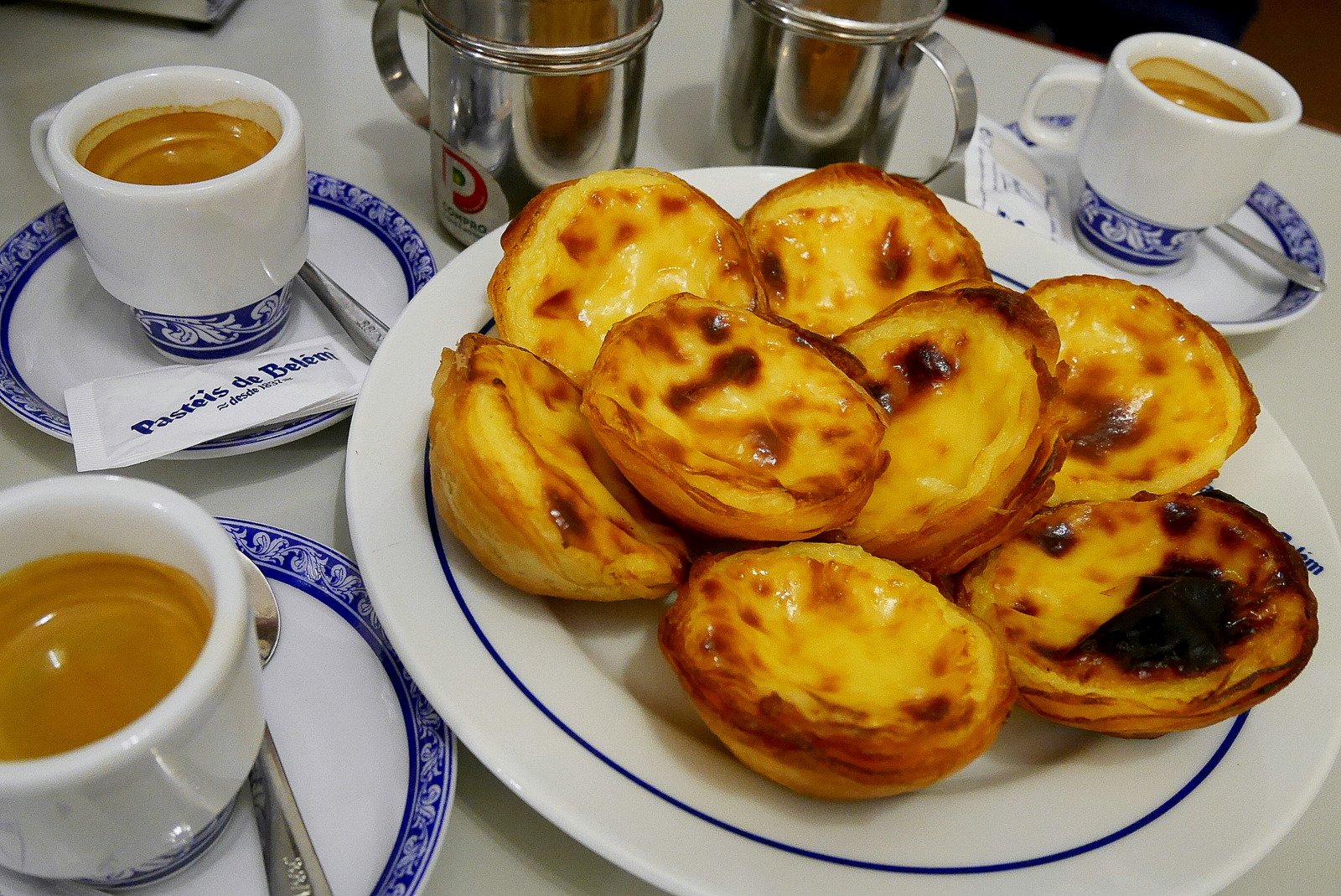 How Wine Tourism in Portugal can make it happen for you
Love traveling but hate the logistics? There is a way to make this process simpler for you. By booking with us, you'll have saved hours of research comparing hotels and experiences, cross referencing review sites.
Our expertise is in creating an itinerary that runs smoothly and is perfectly suited to your needs. You will work with one dedicated consultant, who will not only take time to listen to your requests, but also discuss different options with you. All of this coupled with a knowledge of the country means you'll get the best out of the time you have to spend on your next luxury tour in Portugal.
Everyone travels differently, so give yourself permission to find what works for you.