Remember our Wine Harvest in Douro contest? Just as a quick reminder, we offered two lucky people the opportunity to visit Quinta da Pacheca and take part in one of the most amazing wine experiences in Portugal: the wine harvest. It is a traditional activity where every visitor can cut the grapes alongside with the estate's workers, enjoy a traditional lunch, taste the best wines of the estate and even thread the grapes, being an active part in the production of the future wines of excellence made at Quinta da Pacheca.
Sónia, our winner, hit the road early in the morning of 19th September and describes what it was like to spend a day at the harvest, sharing her experience with us in her travel blog!
Here is what she has to say about her day in the Douro: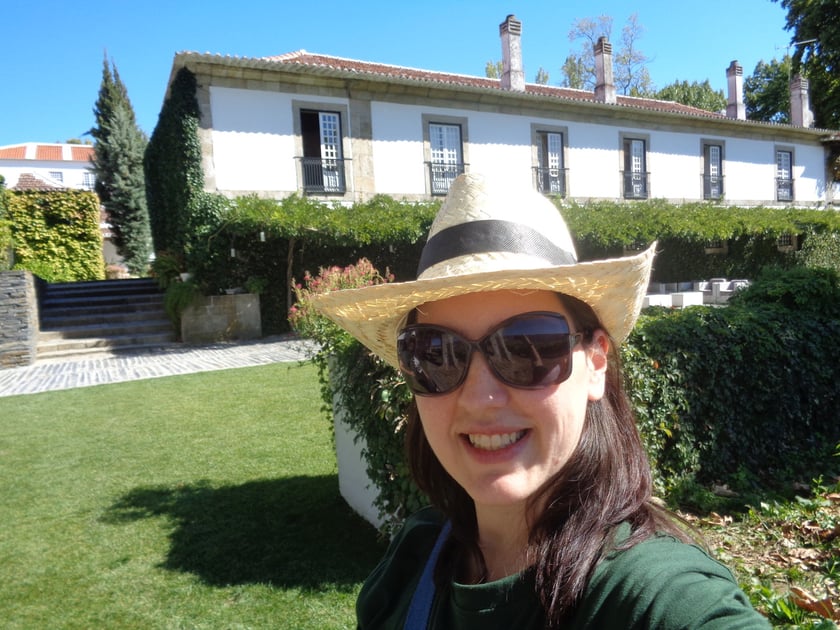 I've never been to Douro before, I wanted to go there for such a long time that I was so happy when I received the prize of Wine Tourism in Portugal to participate in an harvest experience at Quinta da Pacheca. I went with higher expectations.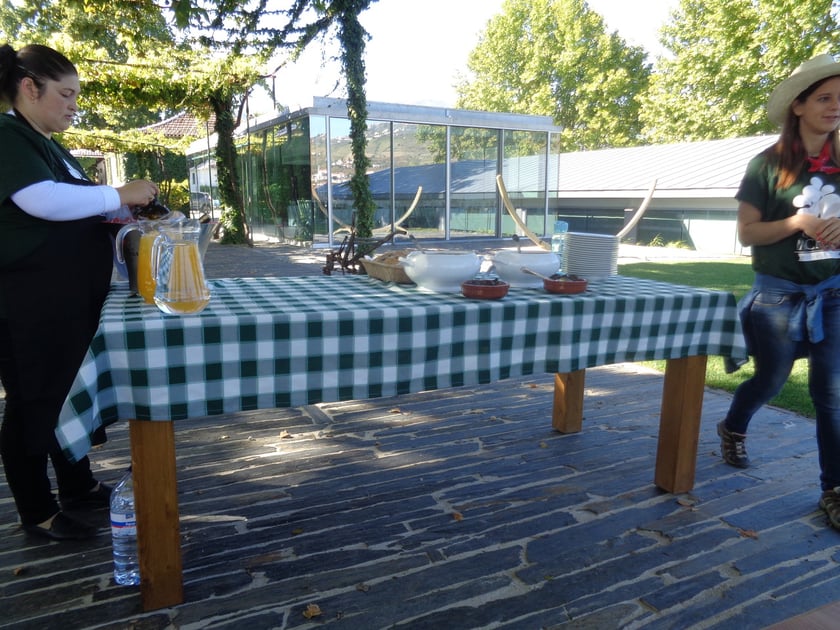 It was a great day at Quinta da Pacheca. The whole experience of a day at the wine harvest was very interesting and culturally enriching. The staff at the estate was very thoughtful and nice.
The meals were served outdoors, where we could enjoy the wonderful view while tasting the fantastic Northern cuisine.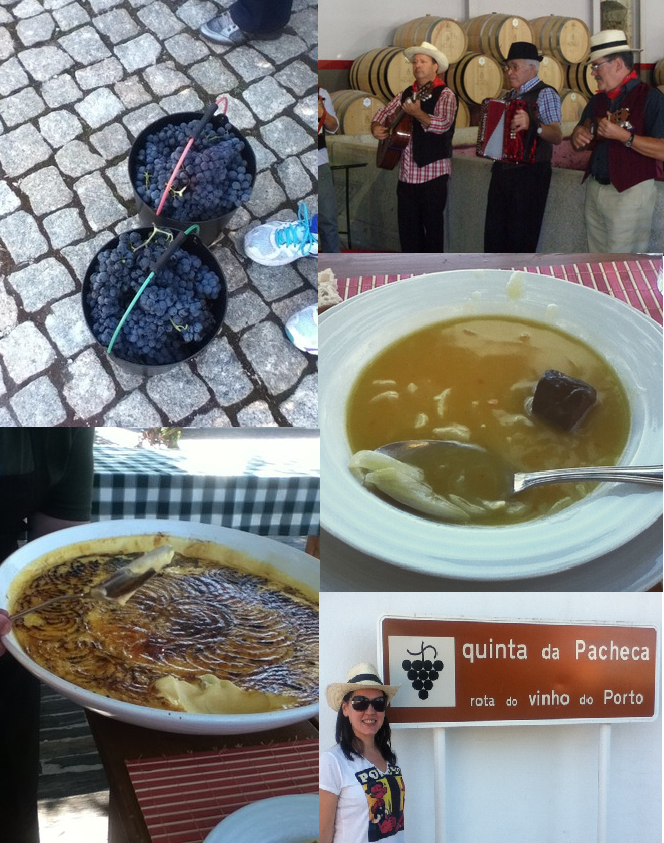 The event started at 10 A.M., and we had onion soup and sardines with bread for breakfast. After the breakfast we went to our harvest experience. At 13h30m it was time to have lunch, with a marvellous meat, and traditional sweets. I quit my diet for a day.
The wine tasting was also outdoors and each wine was appreciated with an explanation in Portuguese and in English by our sweet guide Catarina.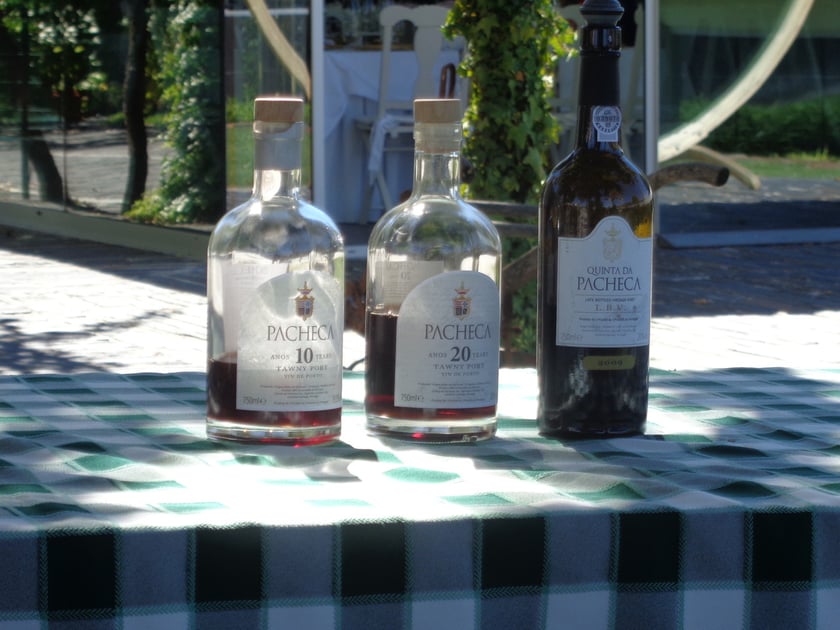 I shall highlight the professionalism of the Wine Tourism in Portugal team in the organization of the whole logistics. It is without a doubt an experience that I recommend and I will certainly go back to Douro many times.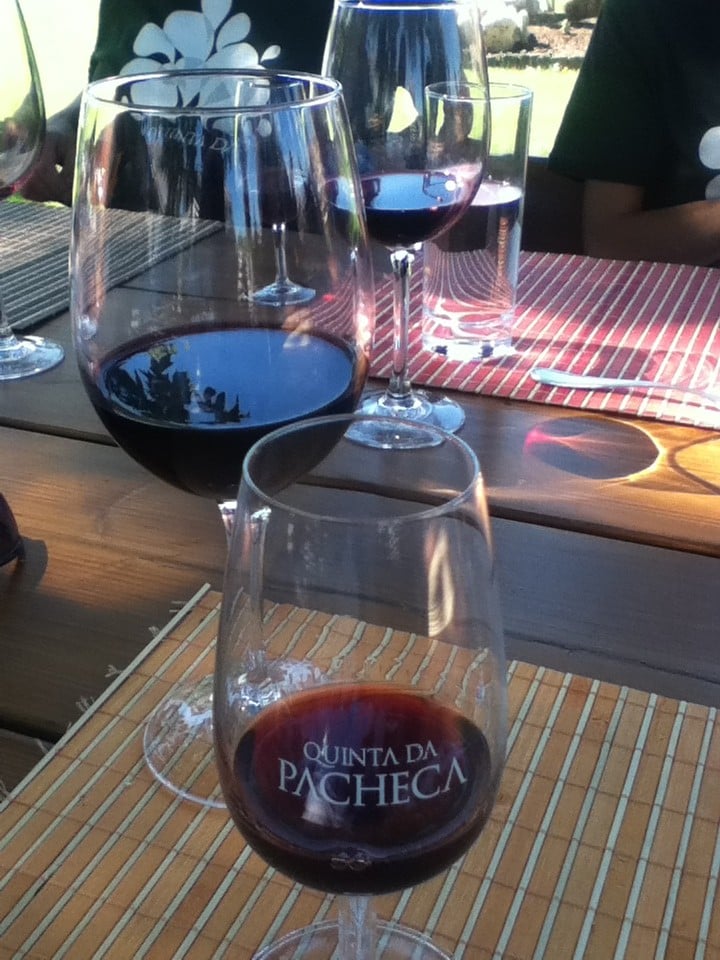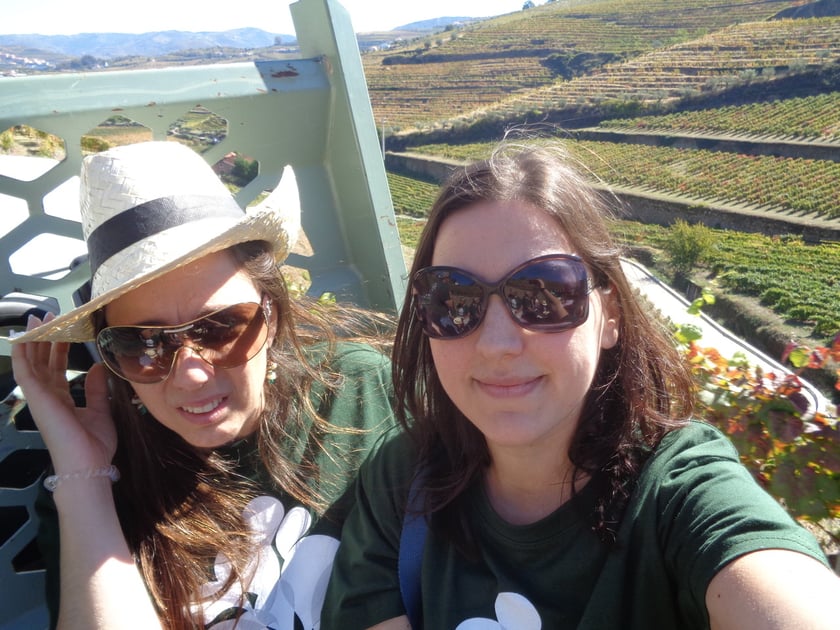 As you can witness, a wine harvest experience in Portugal is an excellent and funny way to learn a lot not only about the local wine and food traditions of a region but also about the local culture, history and to engage with the locals. It is a unique experience for those who wish to discover the roots and heritage of a wine region.
Check all of our wine experiences in Portugal and choose what suits you the best. We wish you a wonderful time in Portugal, just like our contest winner did!
Cheers!