What is portugal known for? Port wine, sure. Douro wine tours? Yes! But there is something else to experience in Portugal. Portugal's sunny days and warm temperatures entitle Portugal has an outdoor country by excellence. When will you join us? We are ready to pick you up at the airport anytime soon.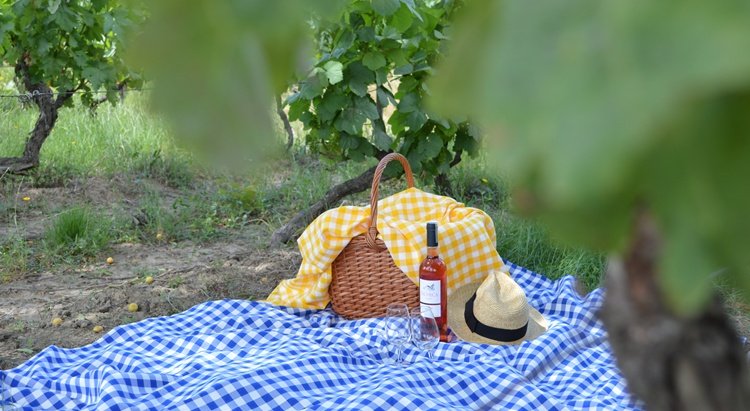 But there is something else to Portugal... known for comfort food and wine, Portugal's sunny days and warm temperatures are also one of the main distinctive reasons, and a case for why thousands of people are choosing Portugal as their holidays.
With these warm sunny days there are few things that can really rival with a picnic in the vineyards. Imagine yourself breathing all that fresh air, relaxing in contact with nature, with a glass filled with the best of Portuguese wines. So grab a basket full of delicious food and enjoy the best food and wine vacations. Are you ready to discover these great picnics in Portugal?
Douro views at Quinta da Pacheca
Immerse yourself in the magnificent scenery and the best food and wine in Europe, with your family or friends at Quinta da Pacheca in the Douro region. Head out on a adventure among the vineyards and when you find your hotspot, spread your blanket and taste the delicacies that Quinta da Pacheca has prepared for you. Be ready for that and for the best wine tastings in Europe, yes, here in Douro Valley. Douro wine tours you will treasure forever.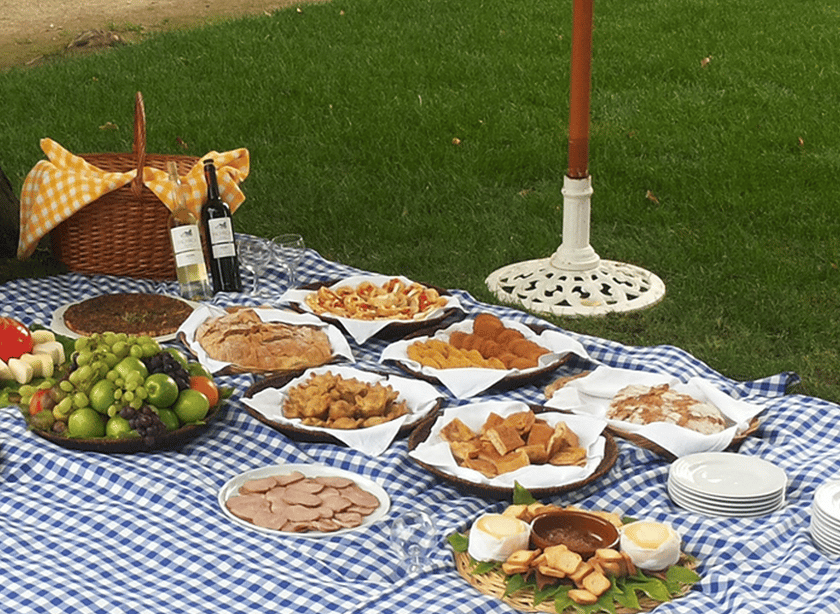 Tour, Wine Tastings and a Picnic among the Vineyards at Quinta de Santa Cristina
At Quinta de Santa Cristina, in the famous Portuguese Vinho Verde region, you will be able to enjoy a walking tour to the winery and the vineyards while tasting some of the best wines of the region, ending the visit with an excellent regional picnic, enjoying the magnificent landscape, in close contact with Nature. A relaxing moment in the vineyard, tasting the best regional products and the best food and wine tour.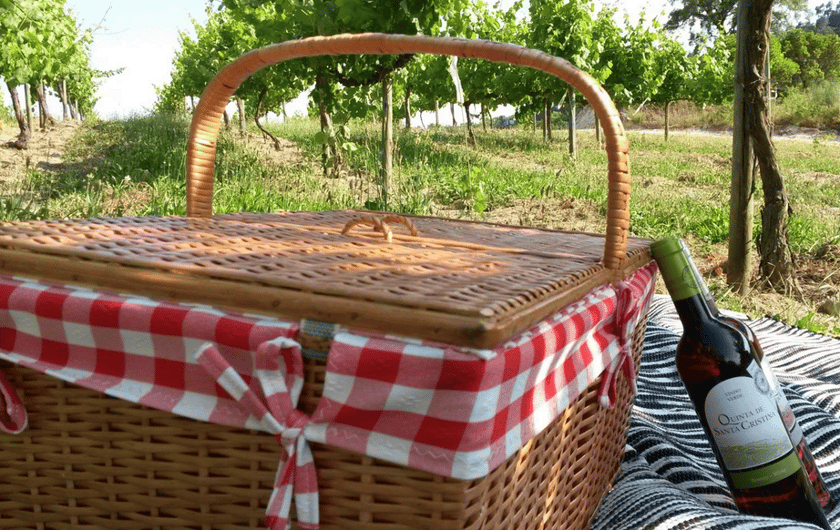 Picnic with Regional Products Tasting at Adega Mayor
In the beautiful and untouched landscape of the Alentejo plains you can visit Adega Mayor. Here an architectural awarded building will welcome you in all its glory. Iside be amazed by the winery, the cellars, the vineyards along the landscape. Experience more, and learn more about the secrets of wine production. At the end of the visit engage in a regional picnic with bread, olives, cheeses, sausages, jam, tortillas, pie, fruit and cake while tasting four Adega Mayor wines, some of the most awarded portuguese wines.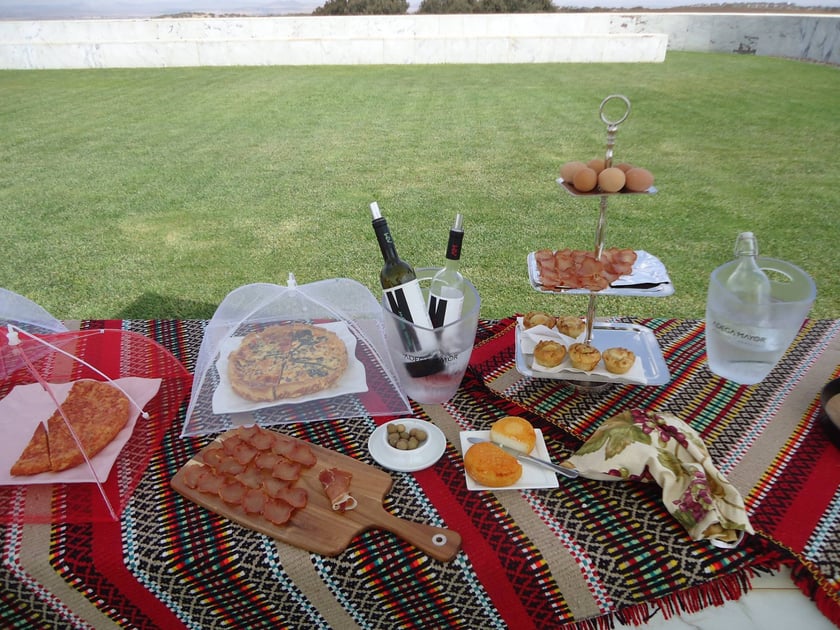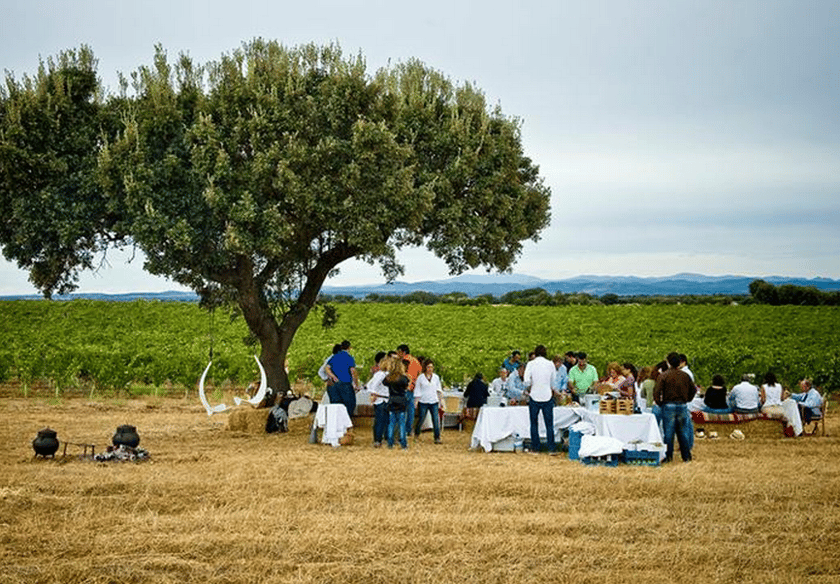 Wine Tasting in the Vineyards at Quinta do Seixo
Quinta do Seixo offers you the opportunity to have an outdoor experience in the vineyards and to contact with nature and the fantastic scenery of the Douro. A picnic in the vineyards at Quinta do Seixo, overlooking the Douro River, is a true moment of relaxation with the best of regional food and a bottle of good wine. Douro wine tours you will never forget and some of the best 7-day wine tour in Europe.
Bike Tour and Picnic in the Wild at Casas do Côro
Casas do Côro are set on a breathtaking site providing you an idyllic location for a gourmet picnic in the nature with total privacy at the Vineyard Lounge. You will find a comfortable table between the vines, with a lot of candles creating a totally chill out ambiance. As a backdrop you have a fantastic view of the village and of the magnificent sunset. We are experts in Tailor-made tours, let us know your schedule, we will plan it accordingly.
Visit To the Winery and Picnic in The Vineyard at Monte da Ravasqueira
Monte da Ravasqueira is a wine estate in Alentejo, covering a vast area of the typical Alentejo landscape. Here you can visit the vineyard, winery and cellar and taste some of the best wines of the region. After the visit, pick a basket and and head for a picnic in the vineyards with different snacks and portuguese regional products as well as wine tasting. The best wine tasting tours in Europe are in Alentejo, get to know Alentejo region better.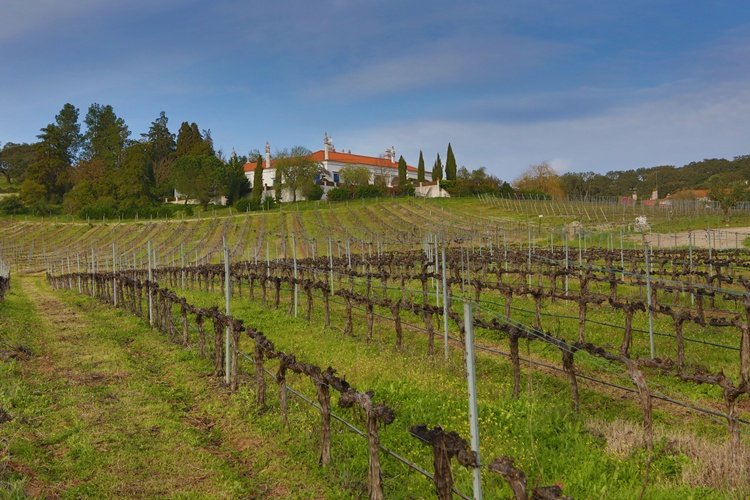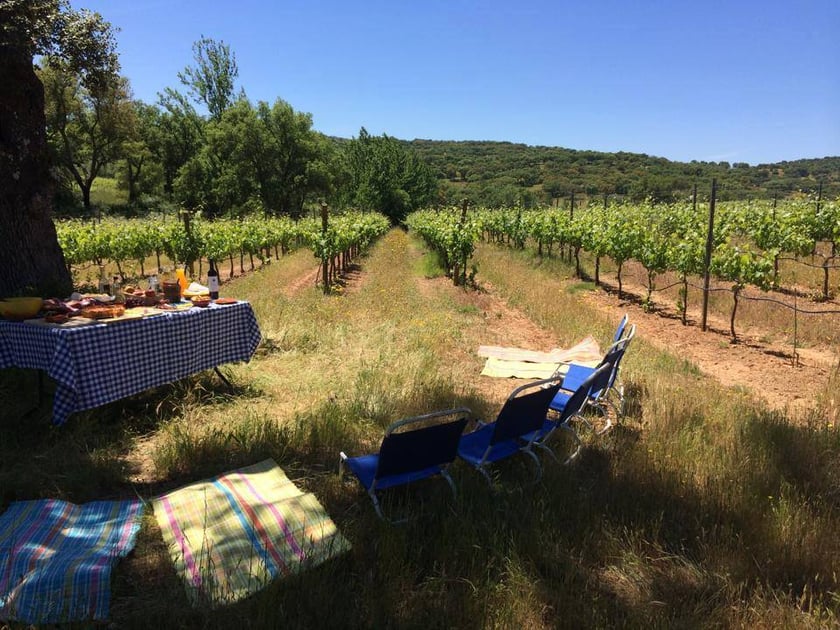 Are you looking for a more personalized tour?
If you're looking to combine some of these experiences in one tour - trimming duration and locations to your taste - we'd be more than happy to tailor-make you a trip from scratch.
By booking with us, you'll work with one dedicated consultant, who will not only take time to listen to your requests, but also discuss different options with you. All of this coupled with a knowledge of the country means you'll get the best out of the time you have to spend on your next tour in Portugal.