Spring is on its way, with the weather warming up and flowers popping up everywhere. You don't need to make a packing list just yet, but if you're looking at going away - or even if you just plan to stay close to home - now is the time to start planning your next spring break in Portugal.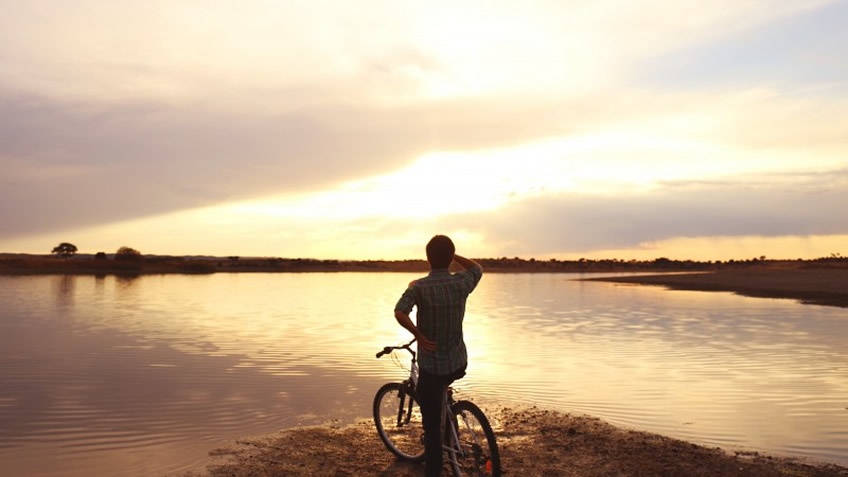 The best spring break getaway depends on what you're looking for and how much time you have, so we've put together a range of spring break ideas for inspiration.
Spring is perhaps the best time to visit Portugal, as the weather is warm but not too hot and days are slowly but surely becoming longer. For many destinations, March through May is the shoulder season, which means you can find cheap travel deals before prices heat up in the peak summer travel months. In addition to saving money, you're also most likely going to avoid crowds and long lines in typically tourist-filled cities.
Head South
With temps in the 20 ºC - high 60's - and fewer tourists, spring is a prime time to head to Alentejo. It's slow paced vibe is a big draw for visitors seeking to unwind.
In spring flowers carpet hillsides and the almond blossom light up the countryside. With so much free time, visitors have no choice but to take advantage of the great outdoors, with activities that range from horseback riding and bird watching to hiking and mountain biking.
Located a short 30-minute ride away from Évora - Alentejo's main city and university town - Herdade do Esporão is a family owned winery, originally founded in 1267, which includes vines, olive trees, a massive water reservoir, as well as archaeological monuments and an in-house museum.
Alentejo has been touted both the Provence and Tuscany of Portugal and has confidently taken its place as an area of outstanding wine production. Esporão has several different brands within their portfolio - from wines to olive oils - all available to taste and buy (and splurge) at the wine cellar shop. There are also guided tours to the extraordinary wine cellars, as well as van and carriage rides through the estate.
As spring sets in, there's no better way to enjoy the sunny weather than being outside. Borrow a bike and a map to explore the property, and stop along the way for a picnic, prepared and packed for you. For bird watching enthusiasts, Esporão offers a guided tour that will show you to the best locations to photograph these amazing creatures in the wild.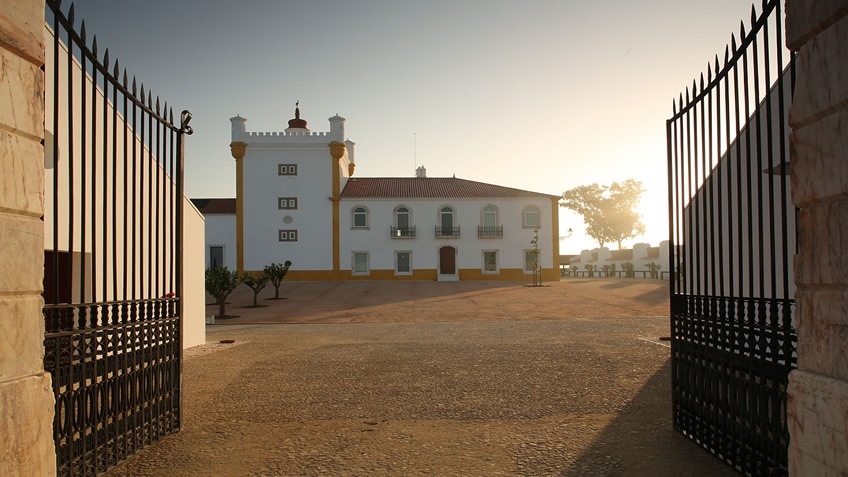 Upper north, not far from the Spanish border, you'll find the beautiful manor house Torre de Palma. Dating back to the 14th century, it was entirely renovated into a beautiful charm hotel.
Everything in it revolves around wine: there's a wine cellar and tasting room, several wine-related activities, and vineyard all around. It has an in-house restaurant and spa, where you can soak in a hot tub, get a massage, and wallow in one of the two swimming pools - one indoors and another outside. At the horse riding centre you'll have the opportunity to visit the stable, feed and groom the horses, or even take riding lessons or horse trekking with the in-house instructor.
Even if you don't have that much time, you can still take a 3-day wine and food tour in Alentejo and get a glimpse into what this wonderful region has to offer. While here, you will have the opportunity to taste some of the region's best wines - as well as sample some olive oil - paired with ingredients such as black pork, cheeses, salt cod, and egg-yolk based desserts. You'll also have the opportunity to spend the night at two of the most incredible wine estates and historic buildings - without renouncing to the most exclusive comforts granted by modern-day hotels.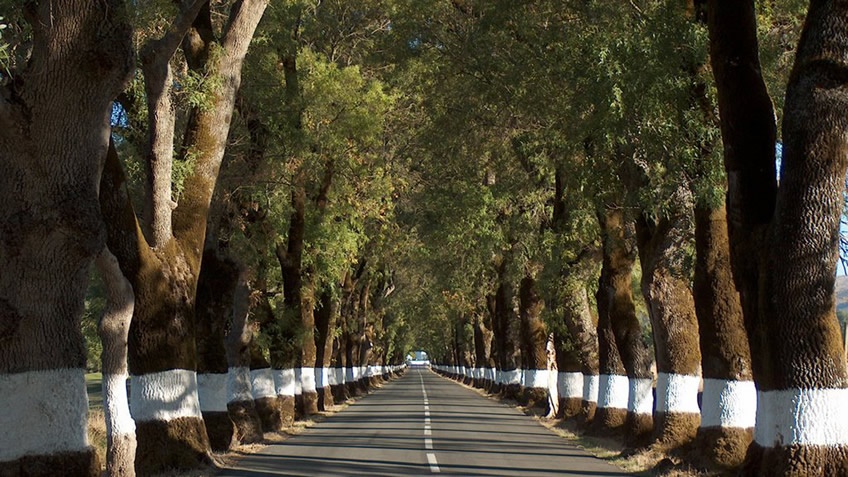 A little adrenaline pump in the Vinho Verde Region
This Portuguese region tends to fall under the radar, and that's why so many love it. When it comes to visiting this most northerly part of Portugal, there's no way around the wine produced here.
Portugal's Vinho Verde Region is the biggest of the country's wine regions, running from Porto right up to the Spanish border. The name alone - which translates to "green wine" - says it all. Some will tell you that the somewhat misleading name refers to the lush natural setting, when in fact suggests the wines are intended to be enjoyed young, within one year of bottling.
The wines of Vinho Verde are usually light, crisp, and have a slight fizz, making for the perfect tipple for a warm spring's day. This naturally clean, fresh, and aromatic wine, so different from any other in the world, owes its unique traits to the features of its terroir.
Obviously, the fields of grapes and all the wineries are a big part of this region's appeal. Travel through the vineyard-covered hillsides, stopping at traditional country estates to wine taste and make the most out of the great outdoors.
Only a short distance away from the ancient town of Celorico de Basto, with wonderful views of the surrounding mountains and forests, Quinta de Santa Cristina is a must stop. This estate has been in the same family for several generations and combines the best of the traditional approaches with new experiences. Aside from the usual tour of the winery and cellar, they will be more than happy to show you around the vineyards on a walking circuit through the property. Have a picnic there, explore the vineyards on a four-wheeler, or raft down the Tâmega River!
Further north, through orange orchards and vineyards, there's Quinta do Ameal Wine and Tourism Terroir, a pretty 29-acre winery set in bucolic surroundings. There's plenty of outside space, with vineyards all around and a beautiful forest not too far away. The Lima River runs closely along the property, making for the perfect playground for those who love water sports such as kayaking, and the perfect setting for biking.
In a guided tour of the property, you will get to explore the vineyards, as well as the cellars, followed by a tasting of regional wines - light in alcohol, fruity, very floral, and nutty - paired with some light snacks.
There is, however, one thing you should know about this region: it has far more to offer than its worldly renowned wines, and this 3-day wine and cultural tour is here to prove it. On the north-western corner of the country, you'll find a UNESCO-recognized city - among others that could as well be - and gorgeous natural landscapes.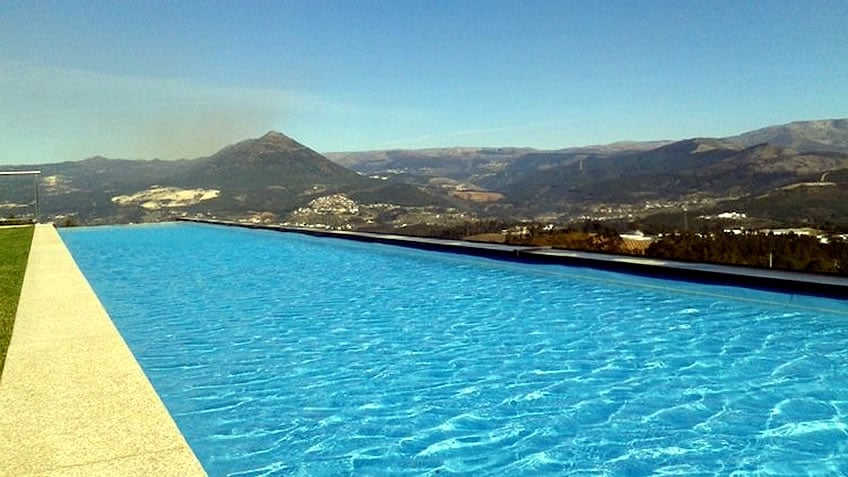 Picnicking around the Douro Valley
Worldly recognized for its wines and beautiful scenery, Douro's quiet country living has a strong appeal to those looking to escape the hectic city life. As spring approaches, the weather starts to warm up, giving you a chance to get out and explore the miles of vineyards without the big summer crowds.
Roughly a two hour's drive away from Porto and boasting numerous wineries, the Douro Valley is also a wine connoisseur's paradise with grand wine producing estates, picturesque towns, and elegant lodgings, as well as a wide selection of wines to choose from.
The river is the defining feature, winding from the Spanish border to the sea. Near Port wine town and cruise centre of Peso da Régua, you'll find Quinta da Pacheca, which was one of the first properties to bottle wine under its own label. You can take a vineyard tour here, enjoy a tasting, or even a picnic, complete with wine.
Beyond this point, the main stop is the beautiful wine town of Pinhão and, across the river from it, is Quinta do Seixo, where the well-known Sandeman winery combines state-of the-art cellar technology with great wine experiences. Best yet, the view is absolutely breath-taking throughout the year! Head to the vineyards and find the perfect spot to lay out a blanket. Soak up the spring sun and dine on delicious food and wine, and just relax.
No trip to the Douro Valley would be complete without some time on the water. The journey upriver is one of the most scenic routes in the world. As spring sets in, more and more boats take to the water making up for the time spent away during the cold, tumultuous winter months.
River cruises can last from an hour to one or more days, with or without meals, and are a delightful way to enjoy the landscape. On board of a private sailing boat with a picnic on board, or simply a shared traditional boat, you'll have the time to soak up the atmosphere and take in the sights.
For a longer and more complete experience, you can choose our 3-day wine tour with a Douro River cruise - or a 5-day tour - which combine the best the region has to offer for an absolutely unforgettable vacation.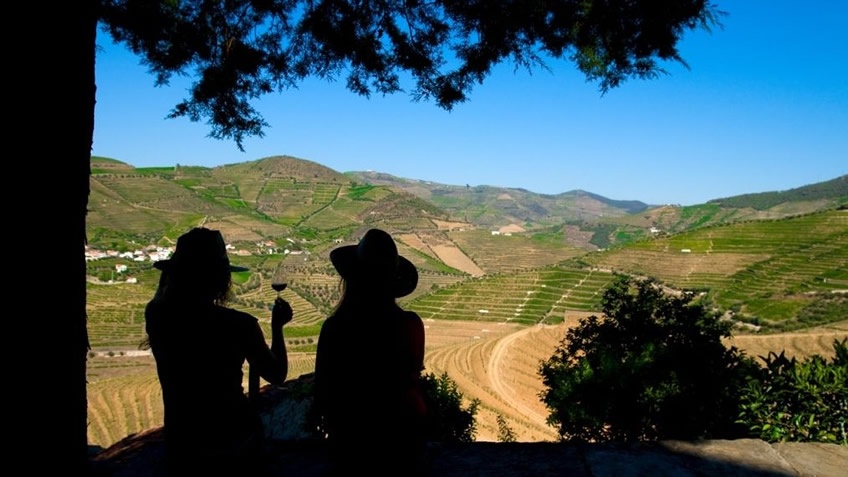 Go for a city break
The great thing about a city break is that you can easily space them out between longer vacations. They're easy to plan and perfect for a quick break with your best pals or significant other.
The Portuguese capital has become unexpectedly fashionable as travellers from all around the world set foot upon this historical yet cosmopolitan city - especially after winning the title of leading city break destination at the World Travel Awards.
It's easy to find what you're looking for in Lisbon as the city reinvents itself once again, and looks back on its rich history. Old palaces and churches sit side by side with state-of-the-art museums and fashionable shops. Warmer temperatures mean getting to enjoy the city's many new up-and-coming neighbourhoods filled with cosy cafes, and trendy restaurants and bars.
And, if you're here for more than a couple of days, don't miss out on the chance to head further into the countryside to the small towns and estates. Our full-day tour through Lisbon's wine producing estates will take you through a number of wineries, offering you the chance to sample some of the best wines produced in the region, paired with locally-grown traditional products. You'll also have the opportunity to have lunch at one of the wineries - with a breath-taking view over the vineyards - as well as visit the largest Oriental Garden in Europe and the picturesque village of Óbidos.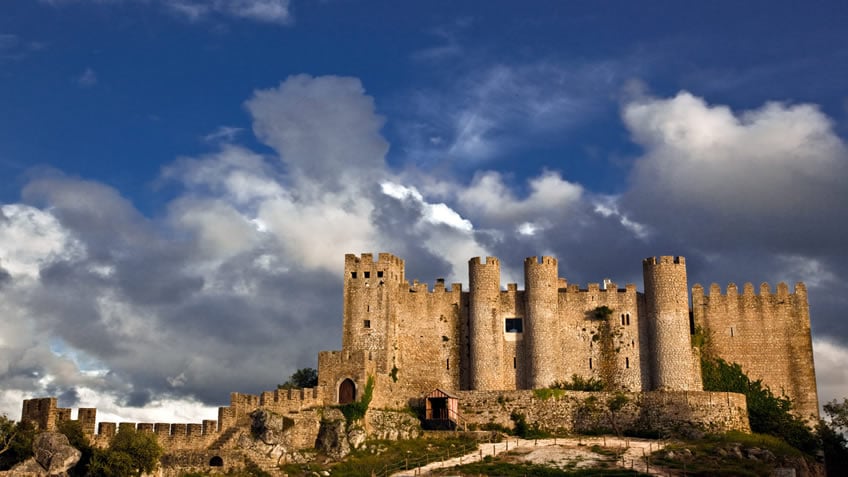 Portugal's second largest city - but with no shortage of cosmopolitan attractions - is only a three-hour drive from Lisbon. The oceanfront city of Porto has won the title of Best European Destination for the third time in 2017 and is definitely one of the cities to visit this year.
Standing as one of the most eclectic destinations in Europe, it has something to offer to everyone: historic splendour paired with a contemporary buzz, sweeping views, architecture - with one of the most beautiful train stations and bookshops in the world - as well as a strong food and wine culture.
There's far more to the city than its most famous wine but it'd be a shame not to give it a try. Port has been produced in the Douro Valley for centuries, and then taken downriver to the city to be stored before shipping. A large number of port warehouses soon began to spring up in the suburb of Gaia, across the river from the city, and are now open for visits - and wine tastings.
If you're having trouble deciding which ones to visit and in what order, our port wine cellars tour is just right for you. We'll choose three wine cellars and put together an itinerary - interactive map and all - and you won't have to worry about checking schedules and availability. By the end, you'll know more about port wine than you had imagined possible. If you're looking to get an overview of the city, this cultural and wine tour with a river cruise sums up everything you need to do before heading home.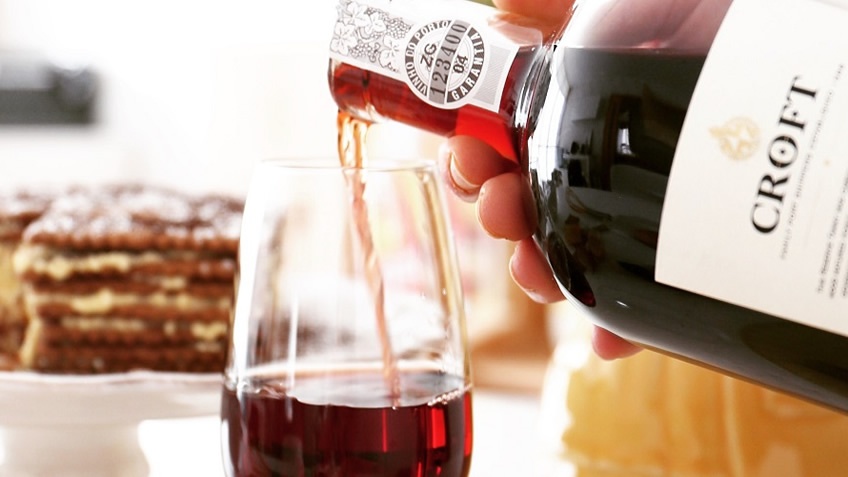 No one knows better than you what you want. But our staff has the experience and knowledge to show what is available and what is possible. Tell us your plan and we'll do the rest!